Best Sailing destinations in Europe for winter
Despite its reputation for being a little chilly, Europe is home to some of the most beautiful winter sailing destinations in the world. From the crystal-clear waters of the Mediterranean Sea to Scotland's wild and rugged coastline, there is something for everyone.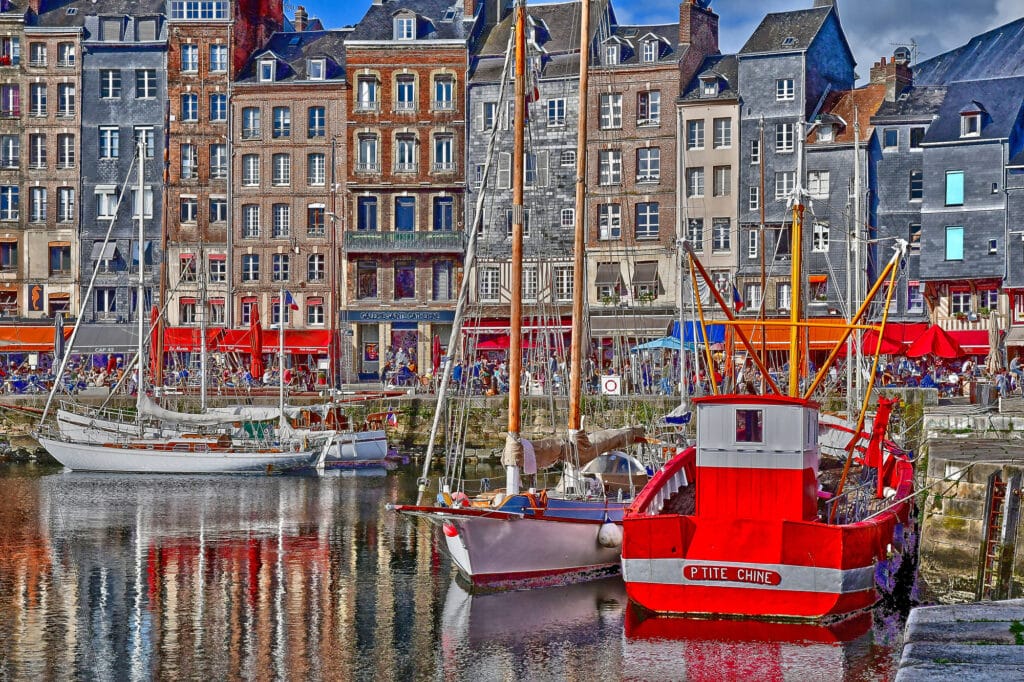 Can You Sail The Mediterranean In Winter?
The Mediterranean Sea is a popular destination for sailors and holidaymakers alike. With its warm weather and clear waters, it's no wonder that so many people flock to its shores each year.
However, the Mediterranean is also subject to harsh winter weather, with strong winds and large waves. So, is it possible to sail the Mediterranean in winter? The answer is yes, and there are many who believe the winter months are the best time of year for sailing Europe. But it does require some careful planning and preparation.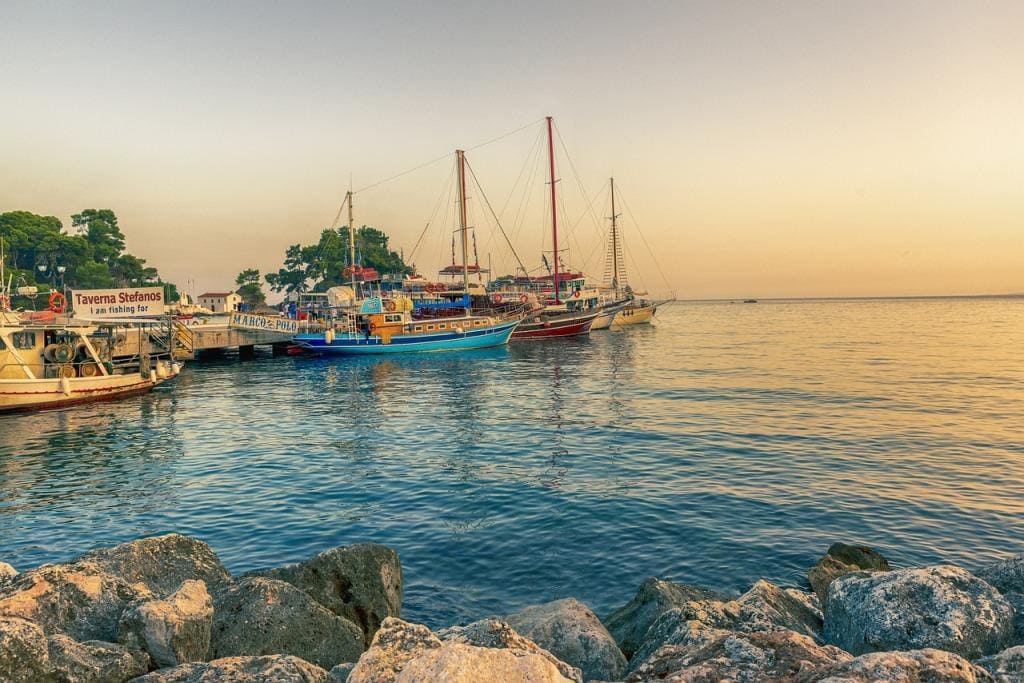 First of all, you'll need to choose a route that takes into account the prevailing winds and waves. Each country has slightly different predominant wind and weather patterns.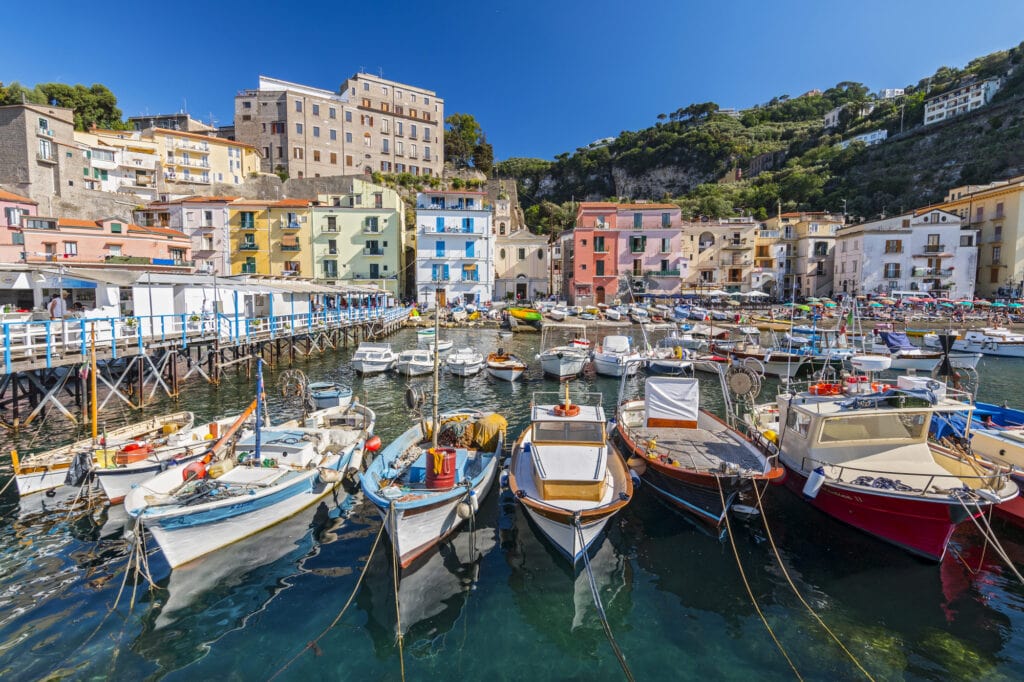 Although it's possible to sail all winter and only experience bad weather when you're tucked away in a marina or in a sheltered anchorage, the weather can be unpredictable in the winter months so it's better to be prepared.
You'll need to make sure you have a decent winter sailing jacket and warm underlayers for the chillier days onboard. A hot water bottle is also recommended! You will want your boat to be well-equipped for possible rough conditions, with strong sails and a reliable engine.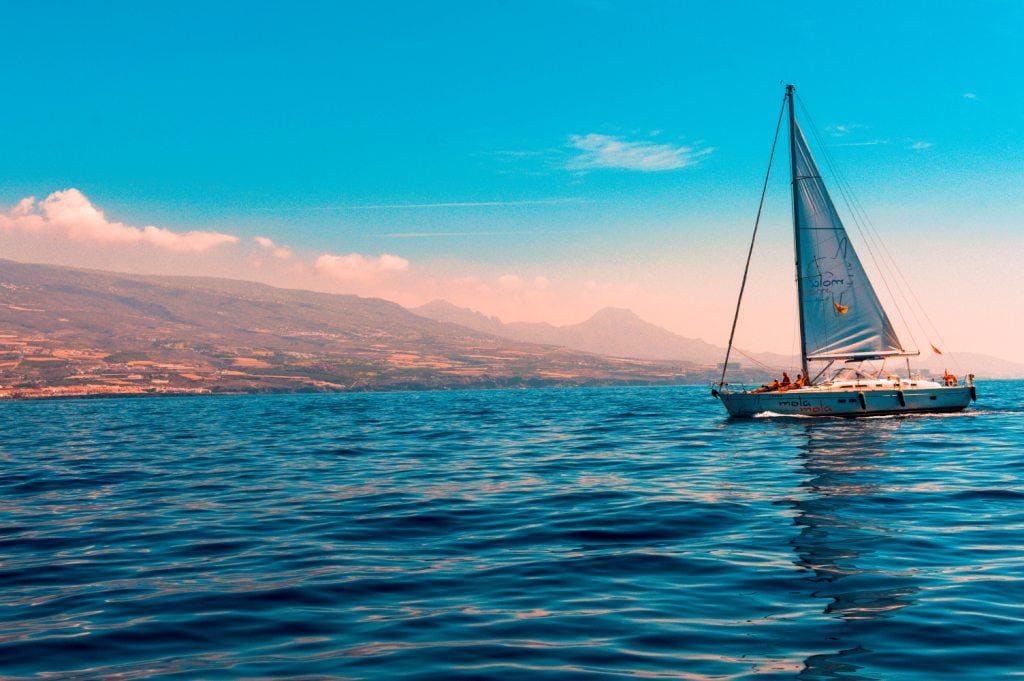 All this talk of bad weather might have you questioning whether sailing Europe in winter is a good idea, but rest assured that if you pick the right destination you will have more good sailing days than bad, and you will also have some of the top tourist destinations to yourself for an authentic travel experience.

Here are our top four winter sailing destinations in Europe.
#1 Croatia
Croatia is a country with a long coastline scattered with hundreds of islands, making it the perfect place to sail over the less predictable winter months. You will find fantastic protection in the Adriatic Sea, and the country has a huge range of sheltered marinas you can duck into for a little comfort.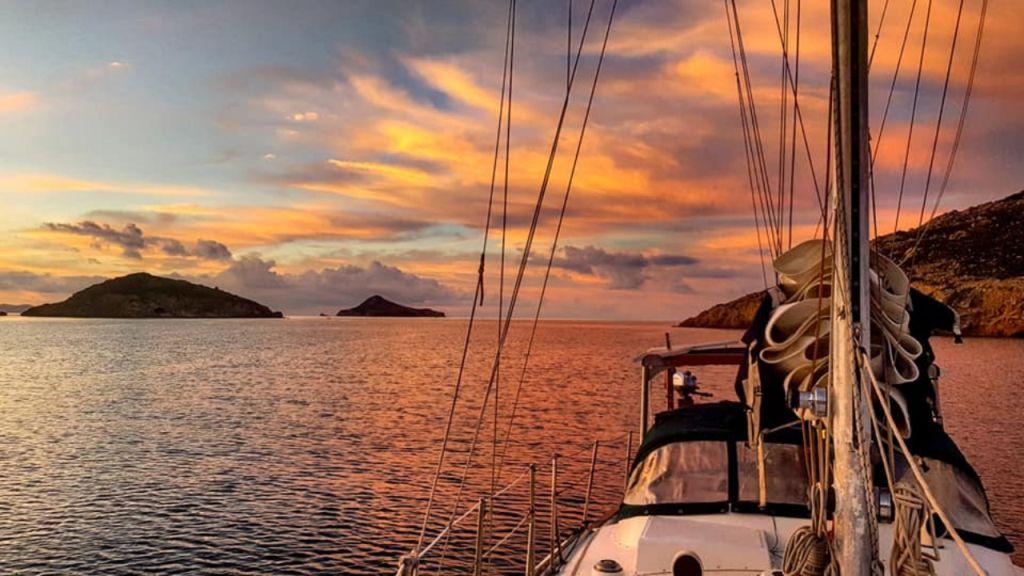 The climate stays relatively mild over winter, and while you might not fancy a dip in the sea over the coldest months, you will have a huge range of beautiful historic towns and cities to explore. Watch out for southerly winds that often bring storms and high winds.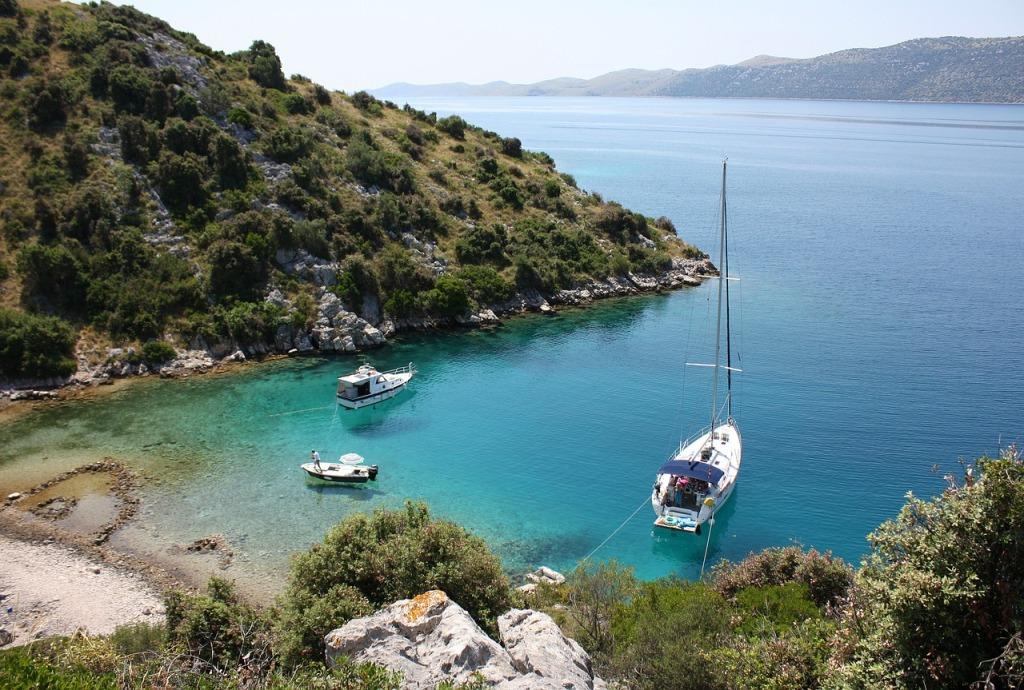 Where To Visit
The by far most popular sailing destination in Croatia is Dubrovnik. Dubrovnik has a lot to offer tourists and you could easily spend a whole sailing holiday based here.
The city itself has many historical buildings and landmarks, as well as lively nightlife and excellent restaurants. Dubrovnik is the site of much of the 'Game of Thrones' filming, so it's a must-visit city for many fans visiting the area.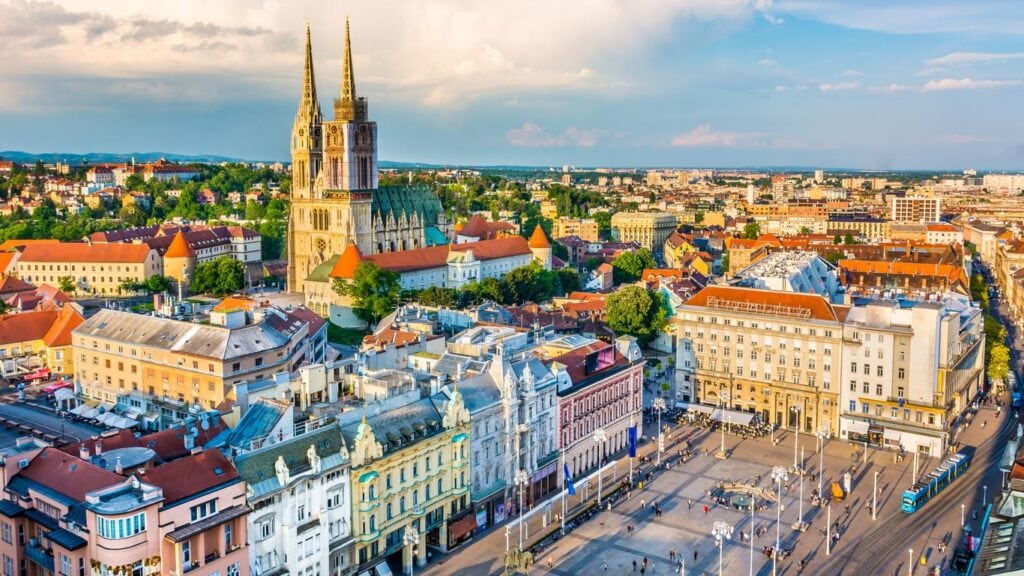 There are several islands just a few hours' sail from Dubrovnik so you can base yourself in the sheltered marina there and head out to explore on good sailing days.
Another great destination for sailing in Croatia is Hvar. This island is known for its lavender fields and beautiful beaches. It is also a popular spot for celebrity sightings. Hvar has some really sheltered anchorages along its coastline, especially near the pretty town of Stari Grad.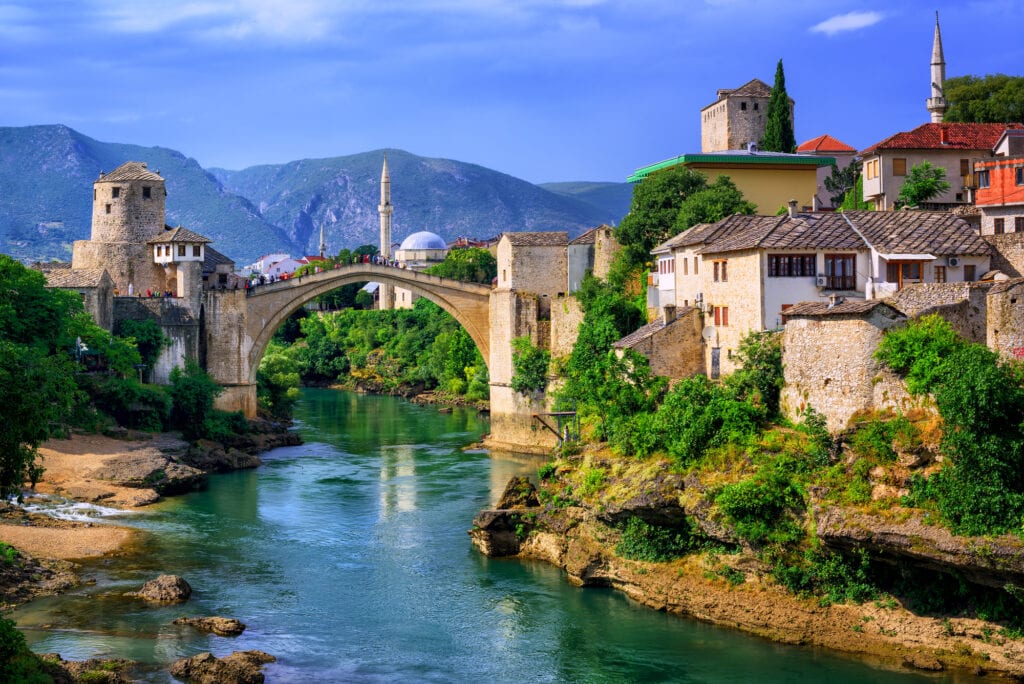 Read more about Croatia
Croatian food – Discovering the delicious food of Croatia
The Ultimate 7-Day Croatia Itinerary
#2 The Canary Islands
The Canary Islands of Tenerife, Fuerteventura, Gran Canaria, Lanzarote, La Palma, La Gomera, El Hierro and La Graciosa are great winter sailing destinations as they benefit from strong trade winds and relatively warm temperatures throughout the year. They are the jump-off for many people wanting to cross the Atlantic, so they tend to stay busy with sailors until January or February time, making them the perfect islands to do some socialising!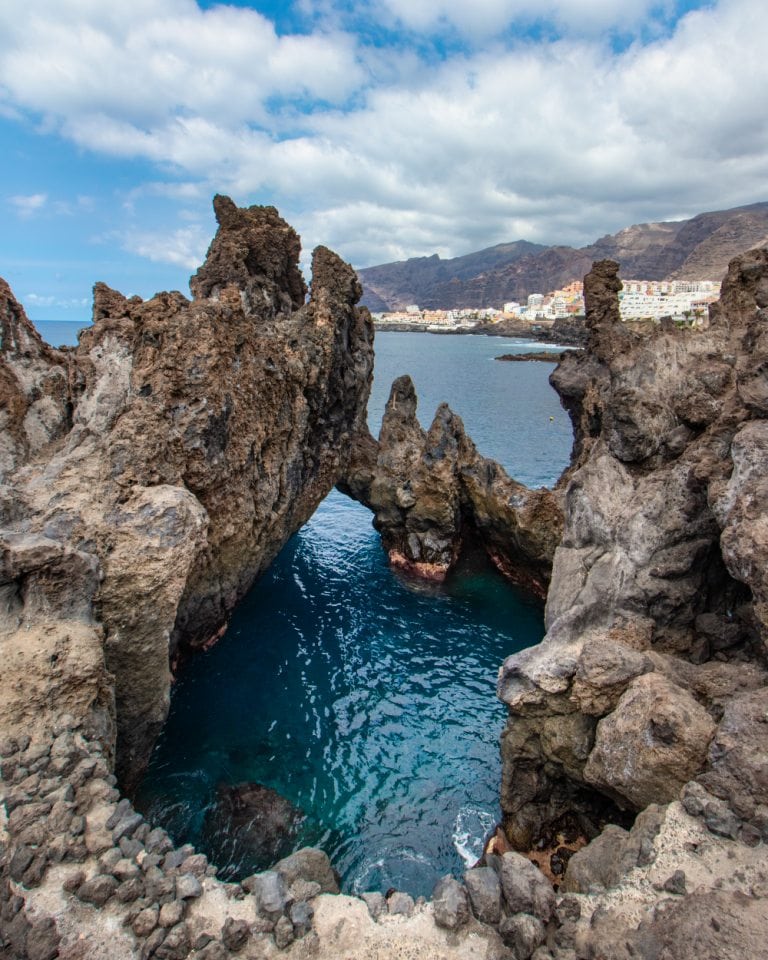 The islands offer a diverse range of landscapes, from the volcanic terrain of Tenerife to the green mountains of La Palma. Though they are a little sparse on protected anchorages, the islands do have some fantastic marinas for shelter during rough weather.
Where To Visit
The Canary Islands are a popular tourist destination for many reasons. The islands offer something for everyone, whether you're looking for a relaxing beach vacation or an action-packed adventure.
One of the most popular activities on all the islands is hiking. There are many different trails to explore, ranging from easy walks to challenging climbs. The islands also offer a variety of water sports, such as surfing, windsurfing, and kitesurfing.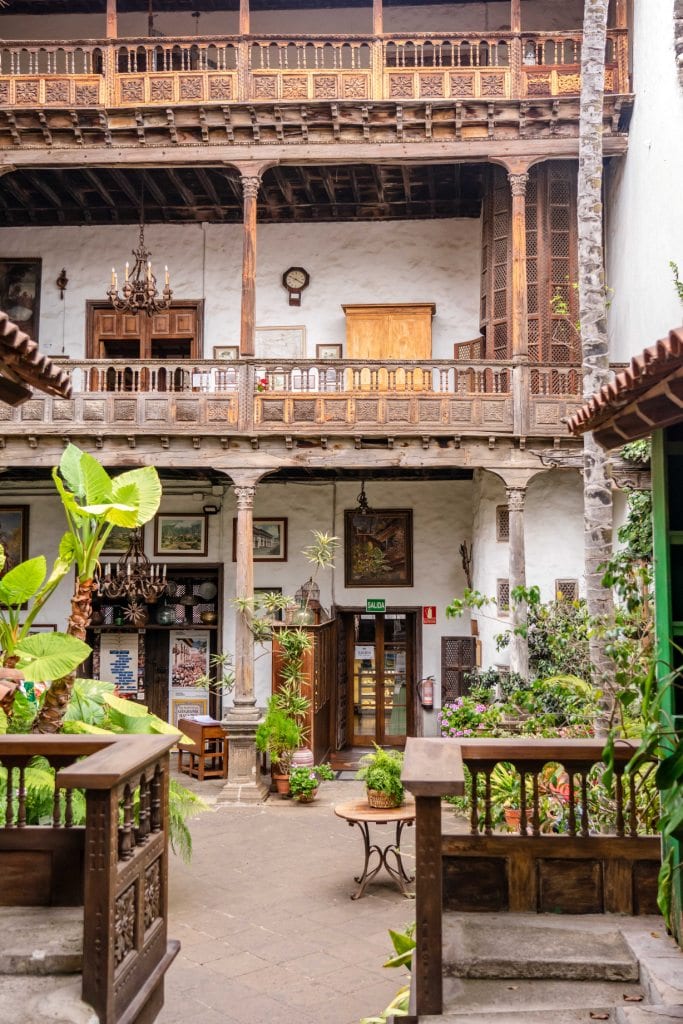 Tenerife is the largest and most popular island in the Canaries, known for its volcano-formed black sand beaches and lively nightlife in areas such as Playa de las Americas. It's also home to Mount Teide, Spain's highest mountain which can be reached by cable car or hike if you're feeling adventurous.
#3 Greece
The Greek islands are popular sailing destinations in the summer months, but they also offer excellent conditions for winter sailing. Head to the Dodecanese or the Cyclades where the weather stays warmer and more consistent.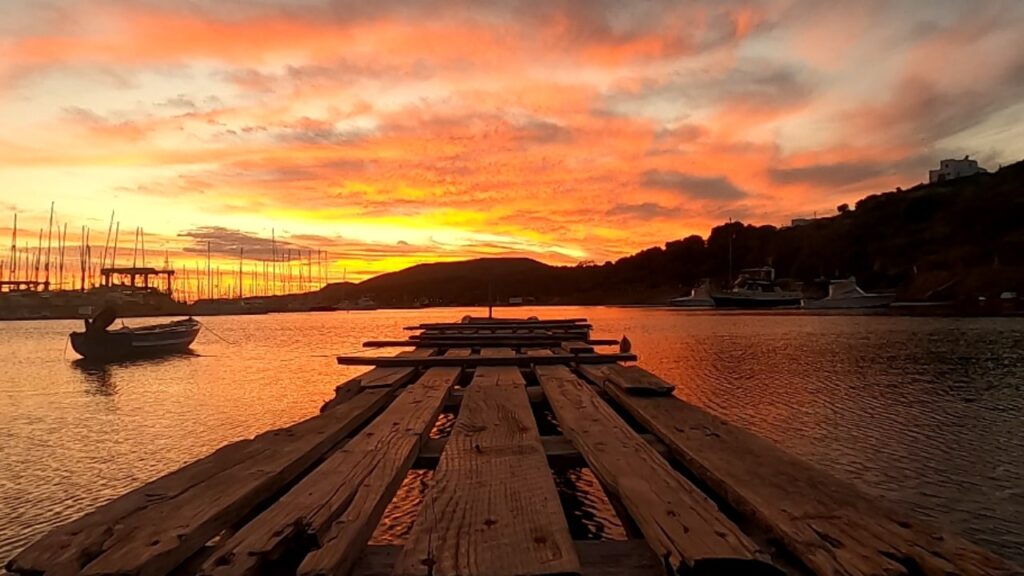 With so many islands just a few hours' sail away from each other it is easy to find sheltered bays and there is little reach for the seas to build too much. Many people stay in the water all winter in Greece, hopping from one protected anchorage to another, so make sure you have a decent anchor for sand to keep you dug in during high winds.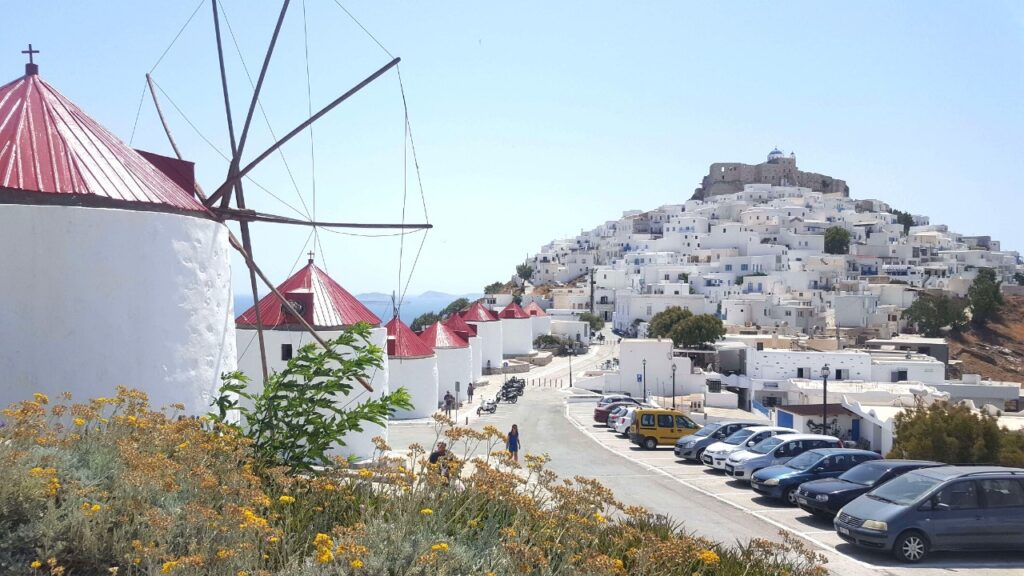 If you find the forecast showing bad weather then there are also a huge number of marinas and free town quays that give great protection.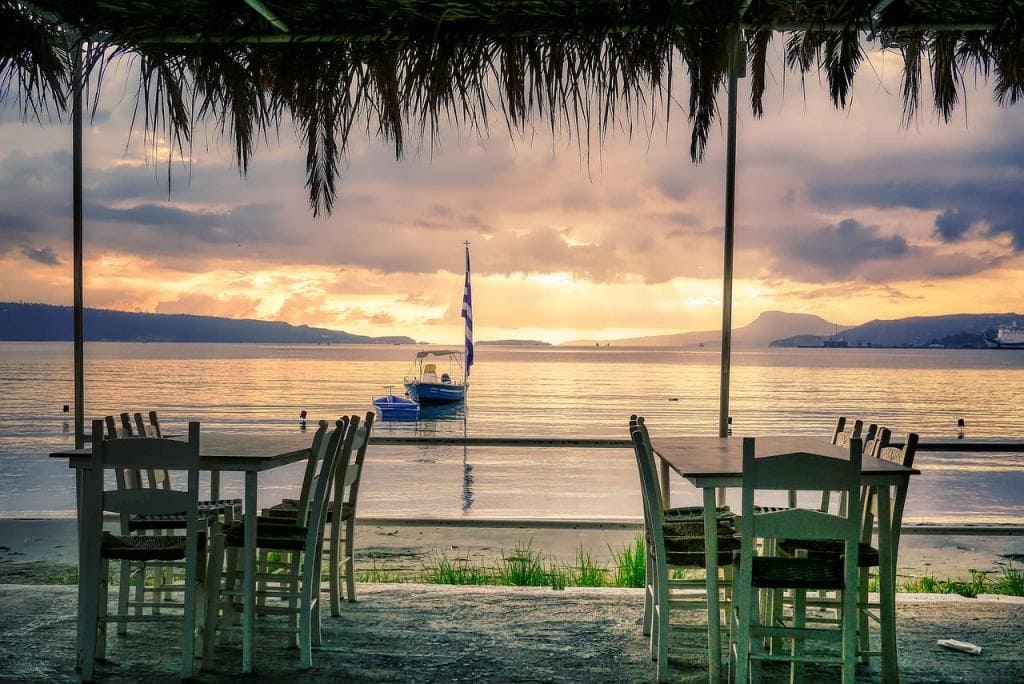 Where To Visit
Santorini is the obvious choice during the quiet winter months, as you will get to experience this iconic island without the crowds. With its iconic whitewashed buildings on cliff edges and stunning sunsets, you can see why it's so popular. The only downside to sailing here is that there are very few anchorages, so it's advisable to take one of the marinas.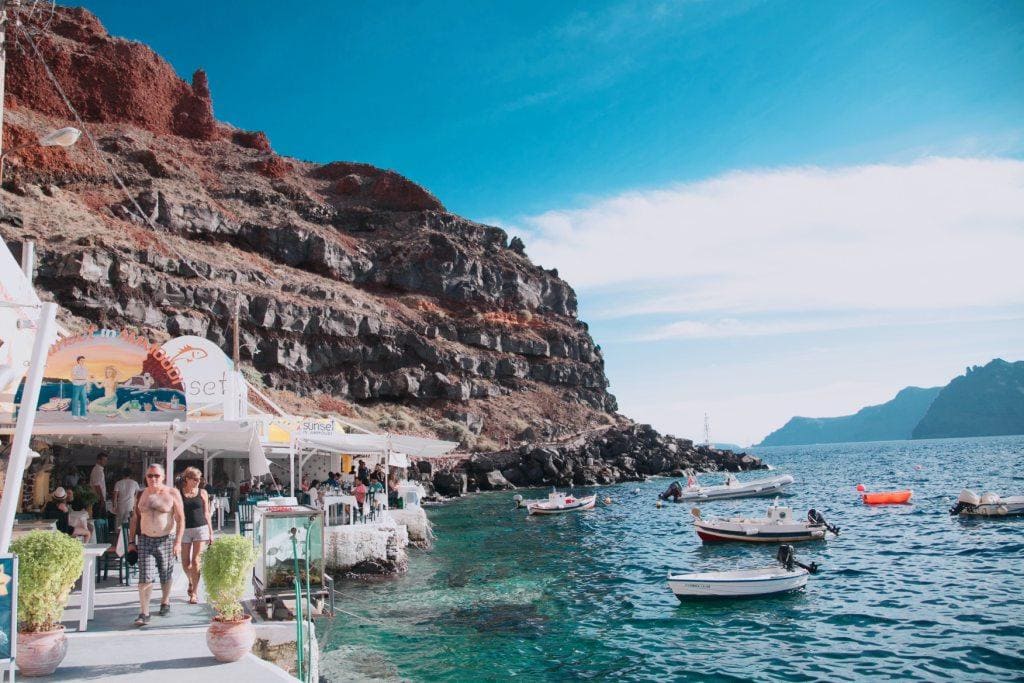 The real favourites over the winter months are the islands in the Dodecanese like stunning Symi and historic Rhodes. Make sure you visit the less well-known islands of Lipsi, Patmos, and Samos too. Over winter they are tourist free and give a real taste of local Greek life.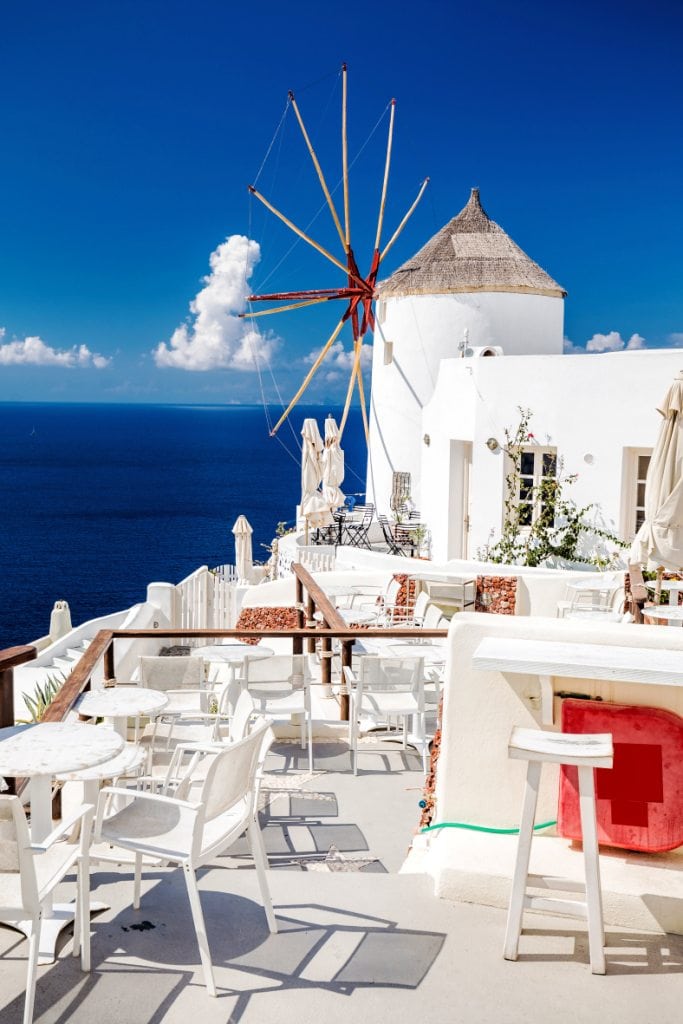 #4 Malta
This small island nation boasts warm winters and a fascinating blend of Mediterranean and British cultures. Explore hidden coves and historical sites as you sail around Malta and its sister island, Gozo.
Malta is known for its sheltered anchorages and marinas, making it a safe haven during rough winter weather. The waters around the islands are also clear and full of marine life, making them popular spots for snorkelling and diving, even in cooler temperatures.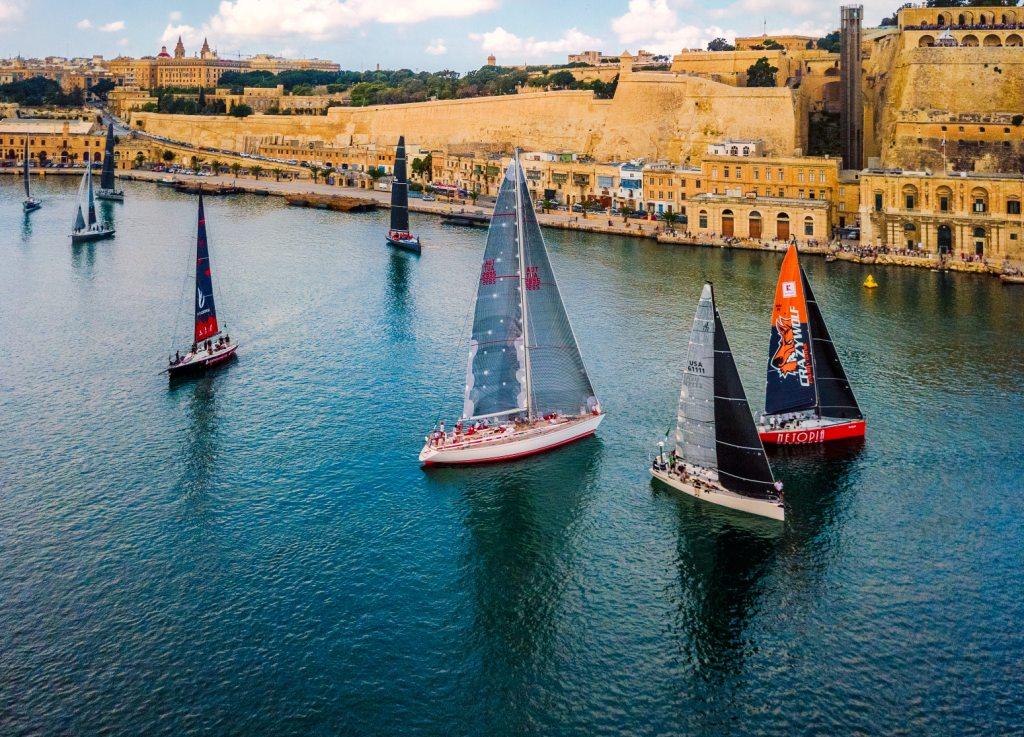 Where To Visit
The walled city of Valletta is a must-see in Malta, with its picturesque buildings and rich history dating back to the 16th century. Take a stroll through the streets to see breathtaking architecture such as St John's Co-Cathedral and visit the Palazzo Parisio & Gardens, once home to Maltese nobility.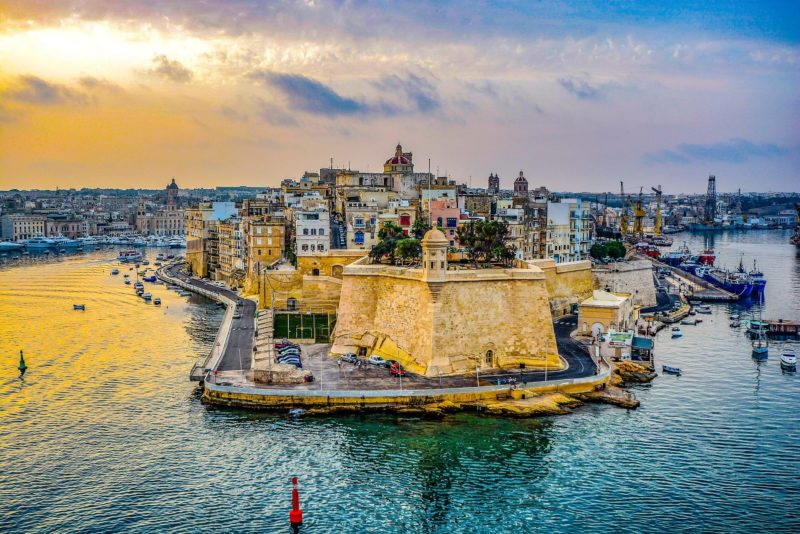 Gozo offers a more laidback atmosphere, with charming villages and beautiful beaches. There are some great coastal hikes on the island of Gozo that take you to some incredible natural rock formations. Don't miss the Azure Window, a natural rock arch that collapsed in 2017, but still offers stunning views from its remains.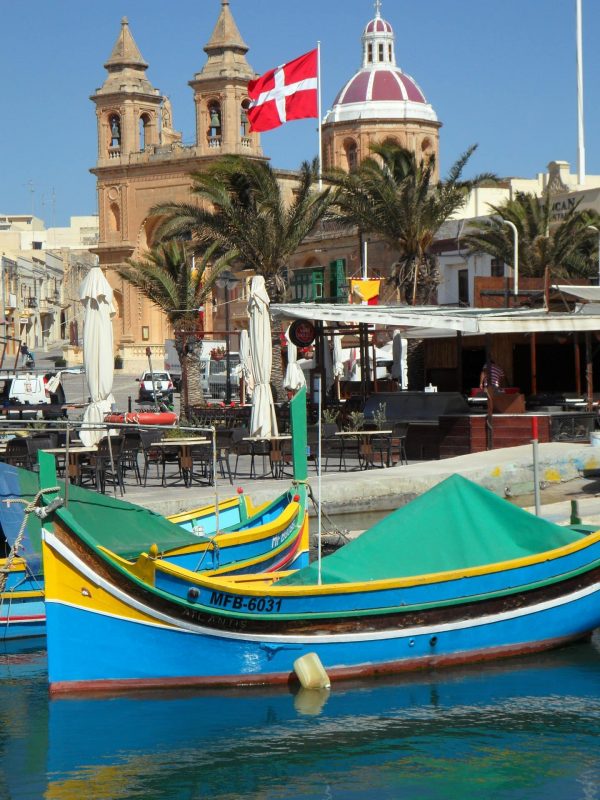 Sailing around Malta also gives you the opportunity to visit its small sister island of Comino. This tiny island is known for its crystal clear waters and secluded coves – perfect for escaping the winter chill and enjoying some much-needed relaxation.
Read more about Malta
Food in Malta – the ultimate guide
Visiting Malta – 2 fabulous days in Malta
Best tips for visiting Malta solo
Conclusion: Top Winter Sailing Destinations In Europe
If you're looking for a winter sailing destination in Europe, any of these locations would be perfect. With plenty of ports and marinas to choose from, you will have no trouble finding the right place to dock your boat and explore everything that each location has to offer. What are you waiting for? Grab your cold weather sailing gear and start planning your winter sailing trip today!
This guest post is brought to you by Emily. Emily is a keen traveller and adventure seeker. In an attempt to follow her dreams of learning to sail she quit her full-time job as a primary school teacher, bought a sailboat in Sicily called Hot Chocolate, and now explores the world from her tiny home on the ocean. She writes travel guides and blogs about her experiences at sea and documents her adventures through film. You can find out more at twogetlost.com.
Pin it to save it