The Ultimate 7-Day Croatia Itinerary
Europe is home to many stunning countries, and Croatia is easily one of our favourites. With exquisite beaches, affordable restaurants, ancient fortresses and stunning national parks, it's easy to see why this is the favourite European vacation destination for millions of people each year. This is what I believe is the best 7-day Croatia itinerary.
But with so many gorgeous cities, how do you possibly decide which ones to see in a week? Not without our help; we travelled the country and selected the five gorgeous cities worth your time on the Adriatic coast. Our itinerary for Croatia includes the 5 best cities to visit and some of their attractions.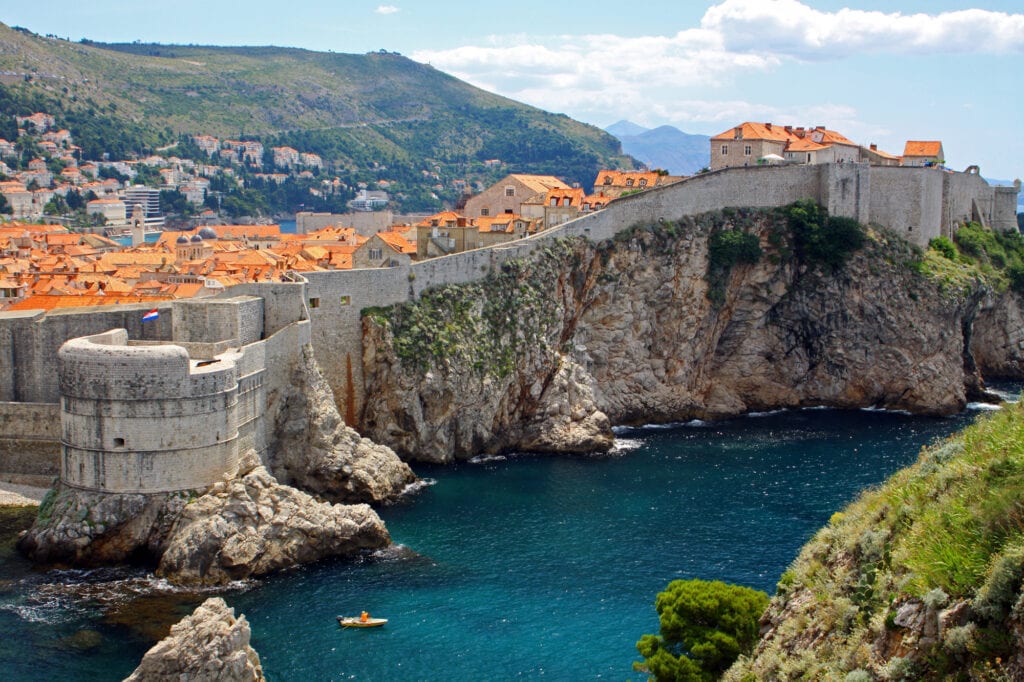 Croatia is the perfect place for couples with its outstanding coastline, beautiful islands, superb cuisine, great wine and exquisite medieval city you can't go wrong with a romantic holiday here. It also has some of the best party beaches in Europe to enjoy the nightlife at.
Croatia rang in two historic changes in 2023 as they joined both the EU's border-free Schengen zone and the euro common currency. At the Bregana border crossing with neighbouring Slovenia, police took down signs at midnight and a barrier was lifted up for the last time, before a placard reading "free passage" was installed, symbolising the end of border checks.
When to Go to Croatia
If you are looking for the best time to go to Croatia for sun, sea and sand then the best time to visit will be from June to September. The temperatures are warm, between 66°F and 86°F and ideal for boating and swimming in the stunning blue waters around the islands.

How many days do you need in Croatia?
Like any place, you visit where you have never been usually one week is enough, to begin with, but ideally, this is a taste so that you ensure you come back. This 7 day Croatia itinerary will give you lots of time to explore the areas you may want to come back to.
One week Croatia itinerary
Itinerary for Croatia – for the first time visitor to Croatia you will probably fly into Zagreb which is the capital. You will find that Croatia is a lot larger than you expected and it has a very diverse climate. The stunning scenery of the Plitvice Lakes, the relaxed sandy beach vacation on the islands and the historic ambience of Dubrovnik will make you want to come back for more.
So, I recommend taking advantage of Zagreb's proximity to Plitvice Lakes and spending one week in Croatia. I've laid out the high points of what to see in Croatia in 7 days
Zagreb
Zagreb is often overlooked by tourists flying into the international airport who head out almost immediately to the Plitvice Lakes. But Zagreb is learning how to attract tourists with its thriving street art scene and its intriguing history.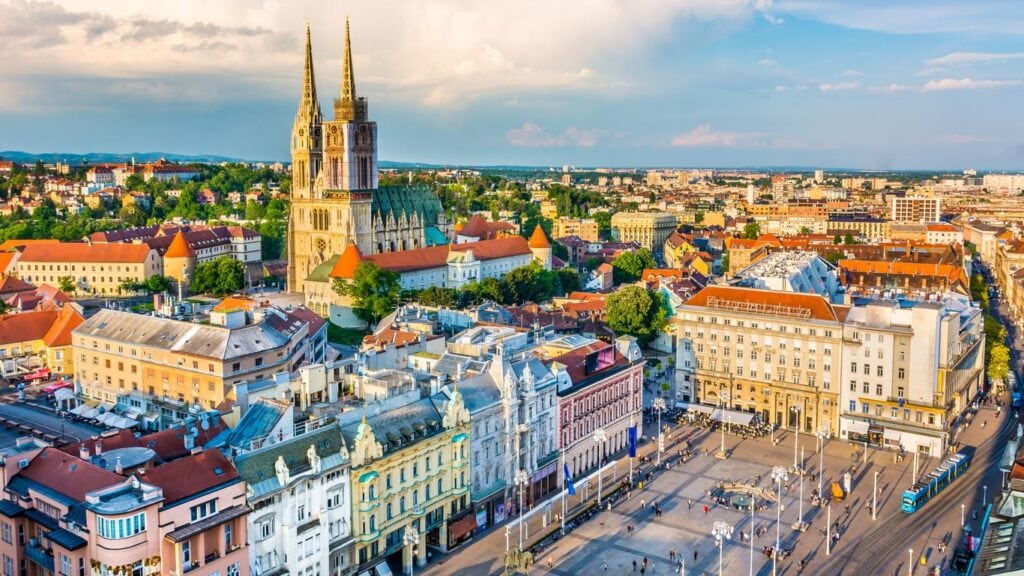 Image of War – War Photography Museum
The museum hosts a collection of photos from the Balkans' war in the 1990s. Most of them are black and white and taken in Croatia. You can see the horrors of the war and begin to understand those times and the conflict that scarred the country.
Museum of Broken Relationships
Probably the most known and popular of museums in Zagreb, and you may have to wait to gain entry. This Museum concentrates on the stories and items that signify a broken relationship. The museum is a globally crowd-sourced with contributions from around the globe.
The Museum of Broken Relationships is a physical and virtual public space created with the sole purpose of treasuring and sharing your heartbreak stories and symbolic possessions. It is a museum about you, about us, about the ways we love and lose.
Two days in Zagreb is a perfect amount of time to spend in order to really get a feel for the city and will probably lend to you longing to return one day!
Mirogoj Cemetery
Timeout calls Mirogoj "A Gothic wonderland adorned with impressive tombstones and lavish cloisters, the historical Mirogoj is one of Zagreb's most scenic landmarks."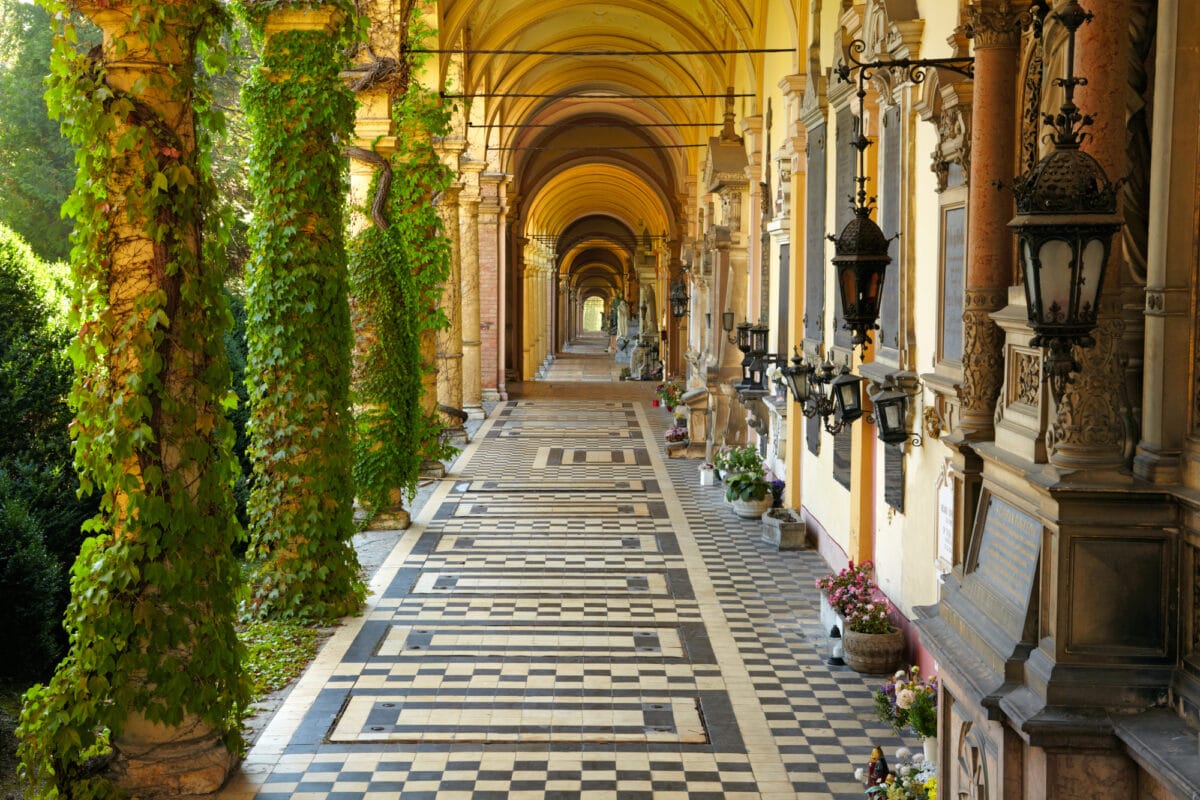 Mirogoj cemetery is full of incredible features. The oxidised copper domes with delicate inner designs, tiled arcades, columns and arches and incredible tombs clad in ivy and flowers.
Plitvice Lakes
The iconic Plitvice Lakes National Park is the second-most visited attraction in Croatia after Dubrovnik and you will probably want to spend at least 4 hours here.
A UNESCO World Heritage site the waters flowing over the rocks, hiding centuries-old caves are without a doubt some of the most stunning vistas in the world. The Plitvice Lakes National Park is home to wolves, bears and many rare bird species and it is unmissable.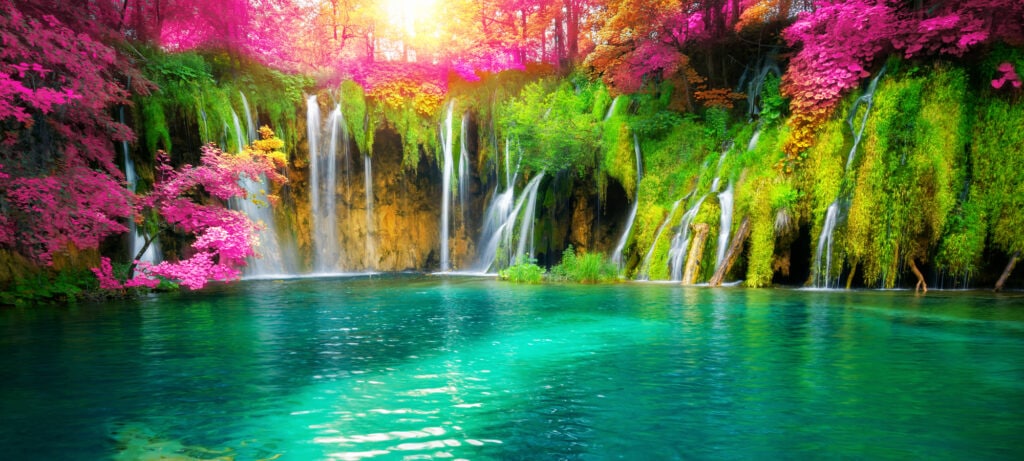 Zadar
Is Zadar worth visiting? Zadar is considered Croatia's most beautiful city on the Adriatic coast, and we entirely agree with that statement. Its old town is actually a small peninsula, with narrow alleys, stunning buildings and absolutely enchanting views.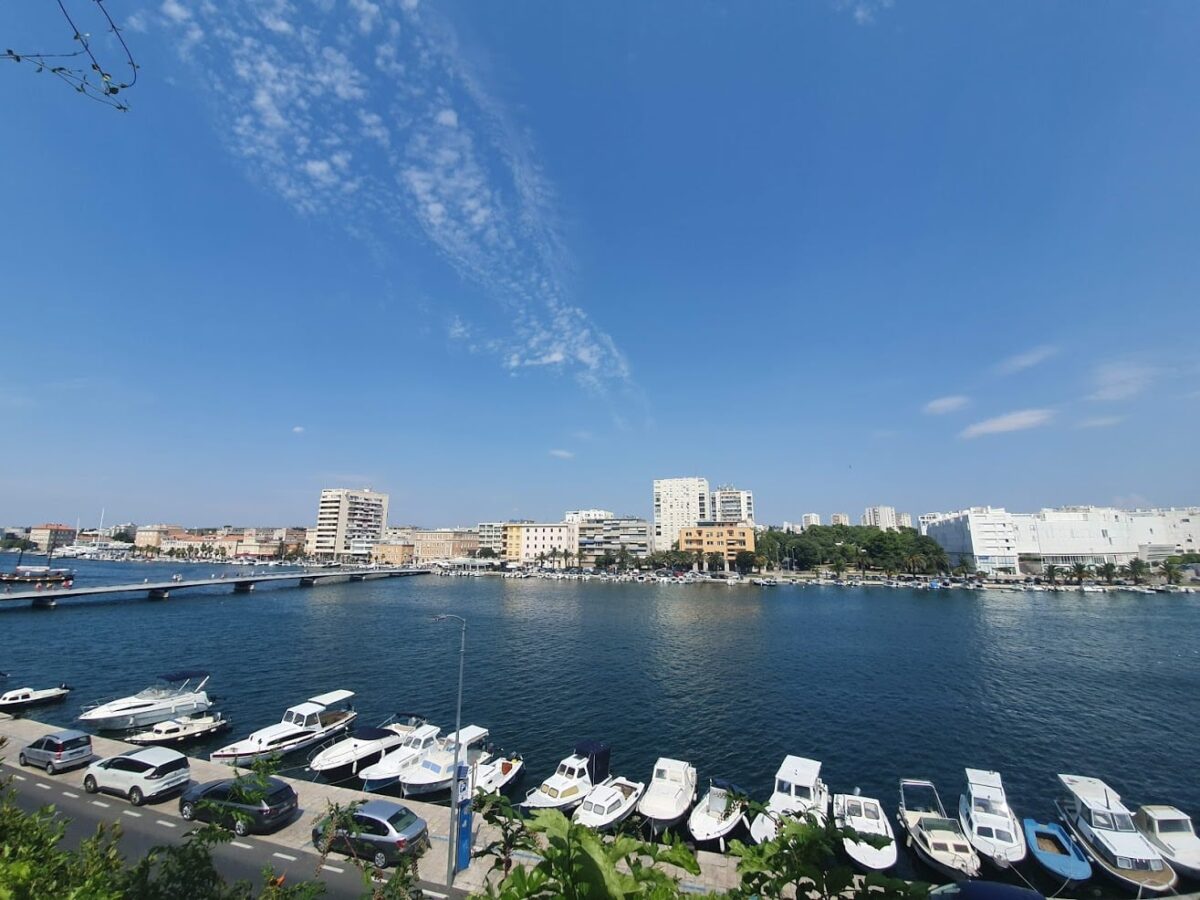 The Sea Organ & Monument to the Sun
The city is home to two widely famous tourist attractions – the Sea Organ and the Monument to the Sun. Both were designed by architect Nikola Bašić, and represent an attempt to communicate with nature. The monuments are located right next to each other, and both can be found at the edge of Zadar's Old Town. Seeing them is a must if you're ever in this beautiful city. As is hearing the song of the Sea Organ, which is a unique and wonderful sound.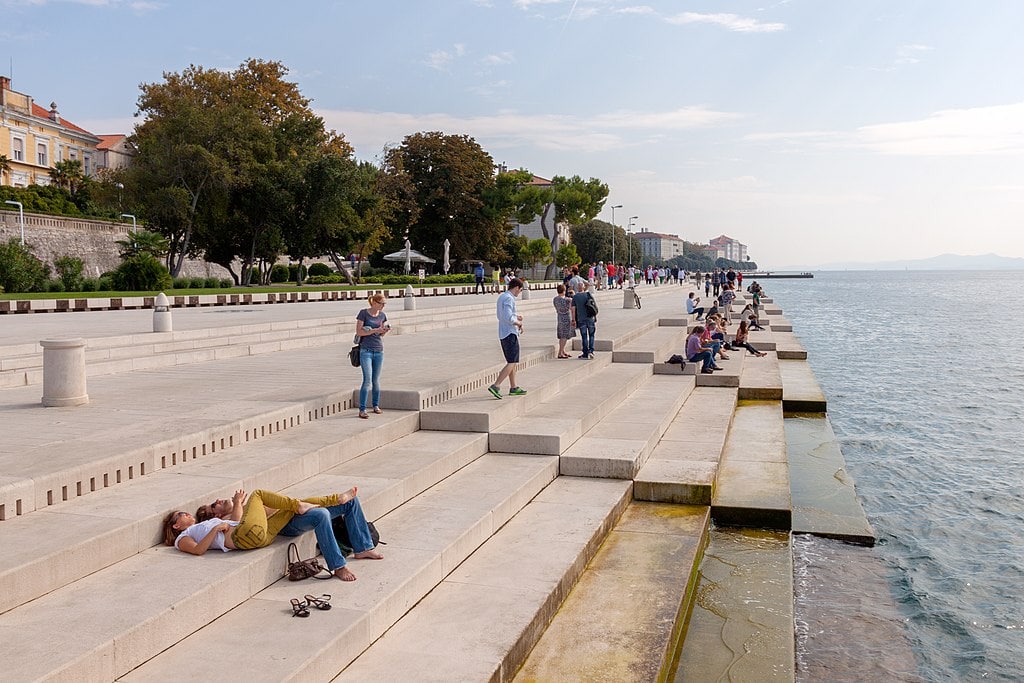 Beaches of Zadar
Zadar also has many beautiful beaches which make it one of the most popular vacation areas in Croatia. There are beaches ranging from those with gorgeous views of picturesque bays to beautiful soft sandy beaches.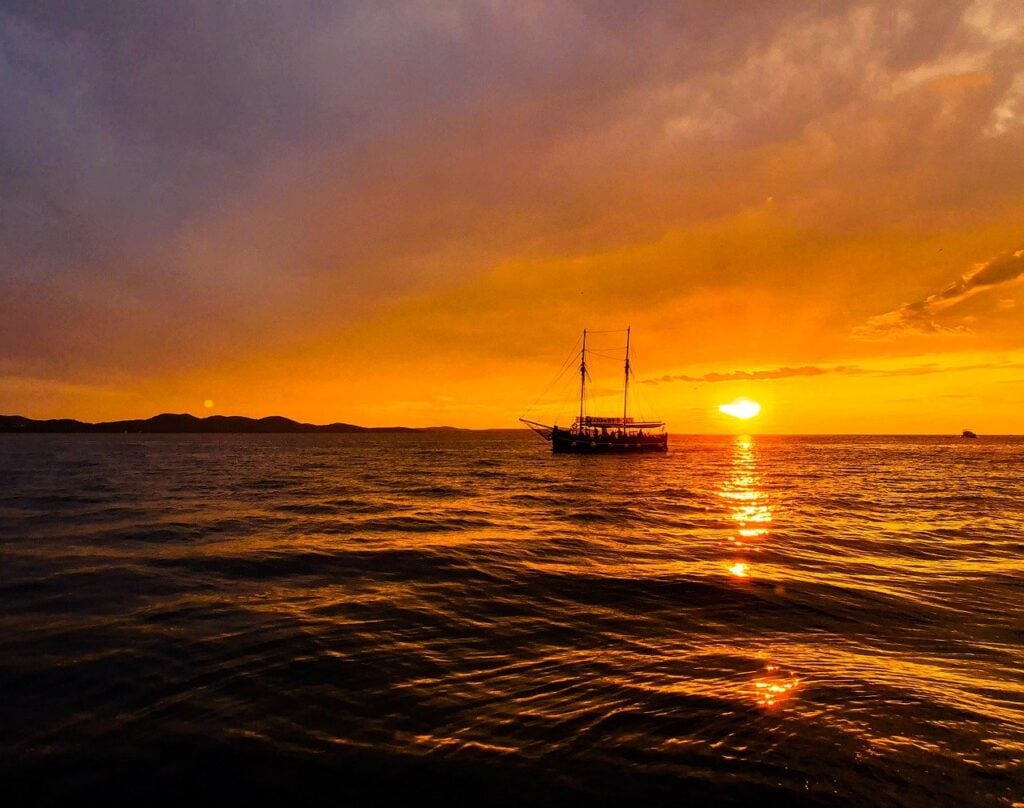 Church of St. Donatus
The Church of St. Donatus is another popular attraction in the city. It is a majestic church, which stands tall just meters away from the city's seaside promenade that will lead you to the aforementioned monuments, and some spectacular views of Zadar.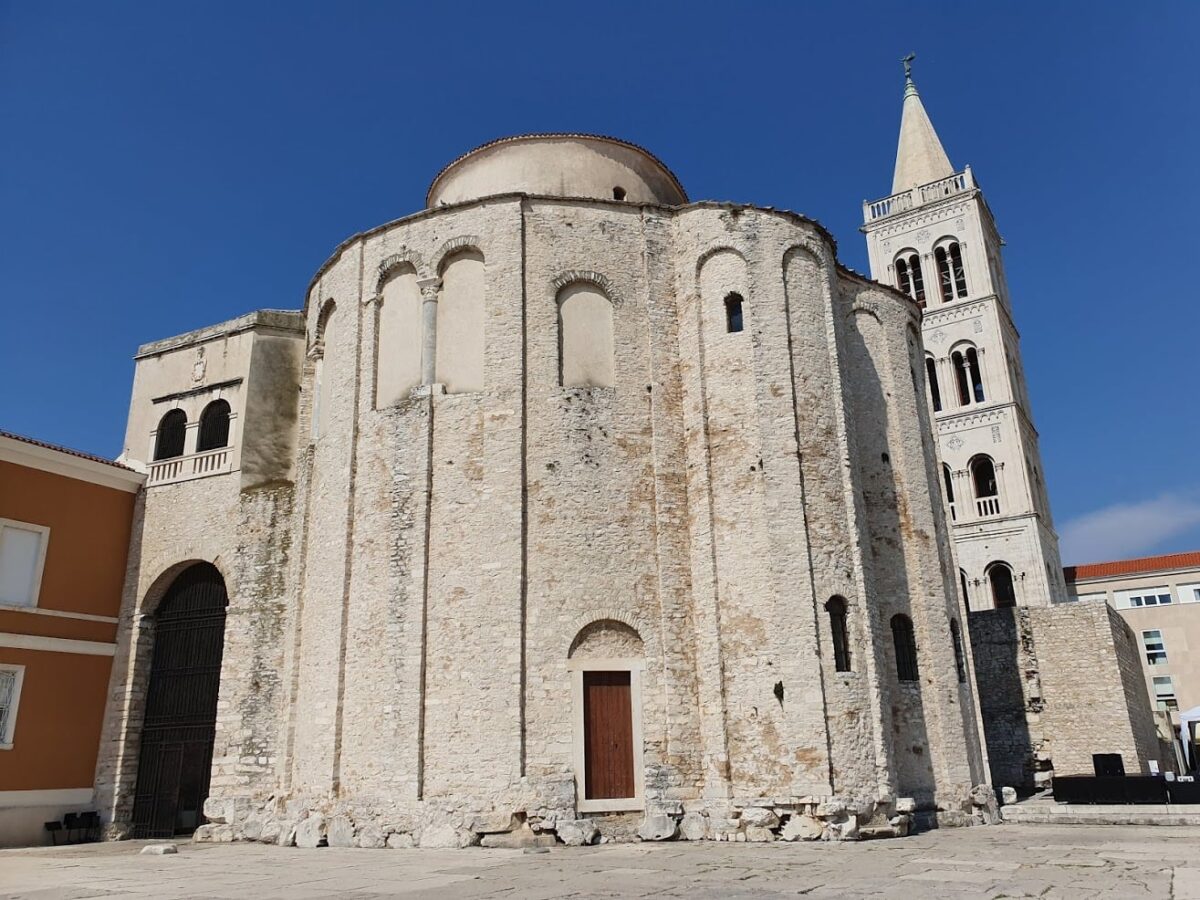 Old Town Zadar
The Old Town is also popular for its amazing restaurants. Several of them offer glorious views of the sea, in addition to some absolutely delicious courses. Our favourite was the Kornat restaurant, which is just minutes away from the city's most popular tourist attractions.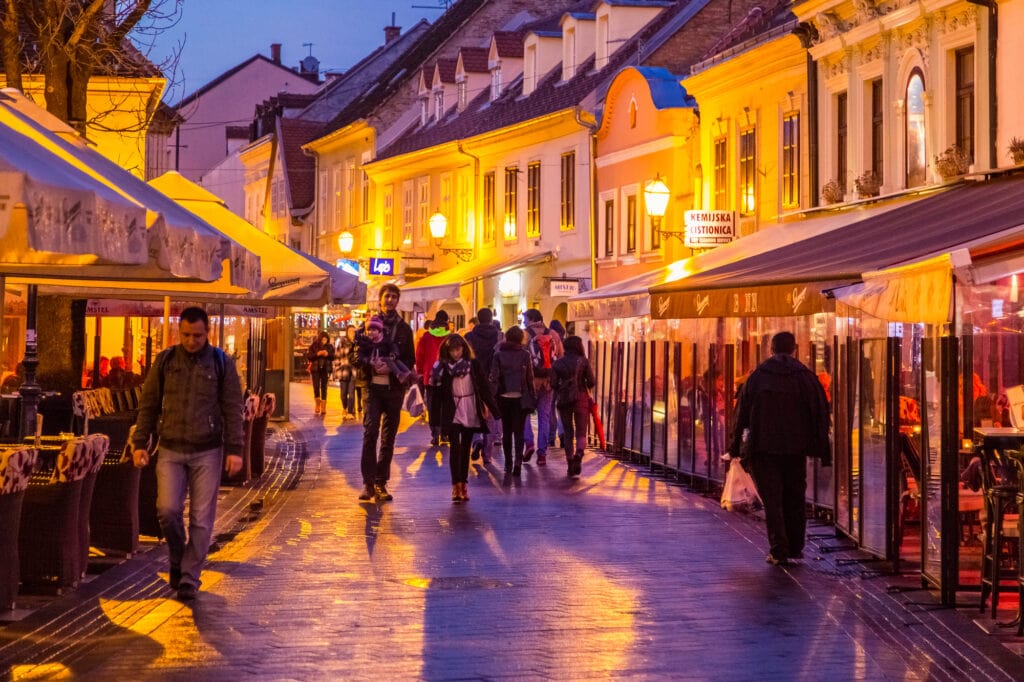 Šibenik
Croatia is home to multiple gorgeous cities, but very few come close to Šibenik. It is an underrated gem, and home to some absolutely spectacular views.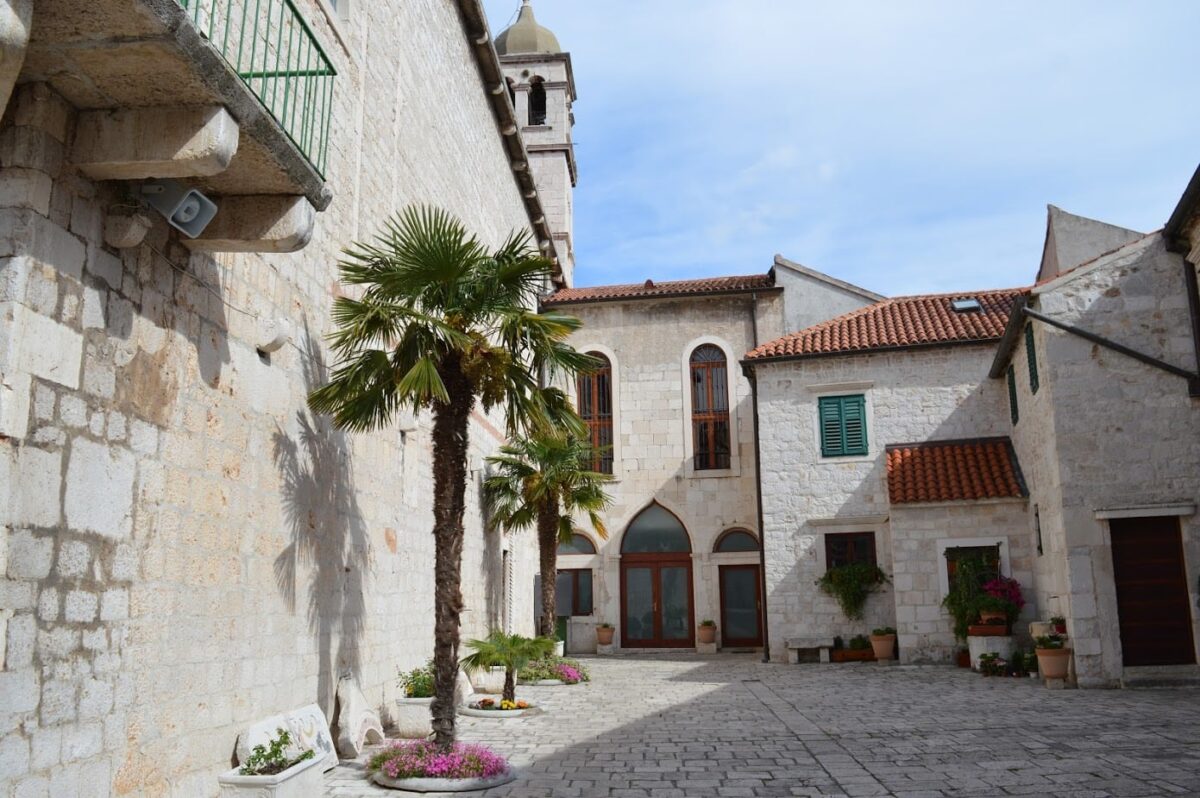 Fortresses of Šibenik
There are four majestic fortresses in the city, and it is impossible to say which one offers the best views. But our favourite was the Barone fortresses, due to the on-site cafe and modern museum. They offer an AR tour of the grounds, which teaches you quite a lot about the construction of the fortress and the city's ancient history. Plus, this is a great spot to sit down for a cup of a hot tea or a glass of cold craft beer, and just relax and enjoy the scenery.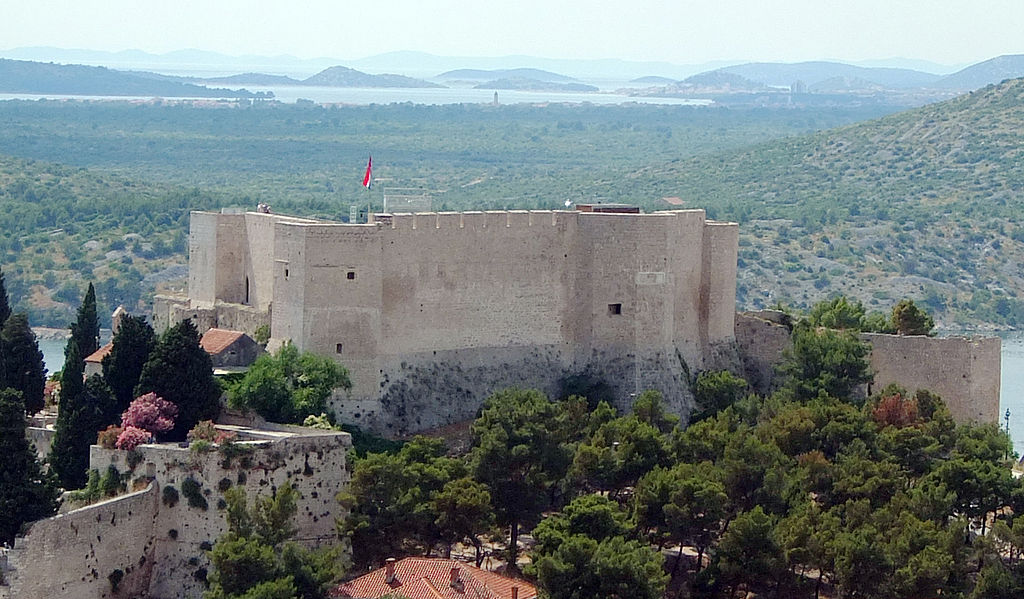 Cathedral of St. James
This city is also the home of the Cathedral of St. James, one of the most prominent works of architect Giorgio da Sabenico. The Renaissance church is located in the heart of Šibenik's Civitas Sacra, and it is a majestic building both inside and out.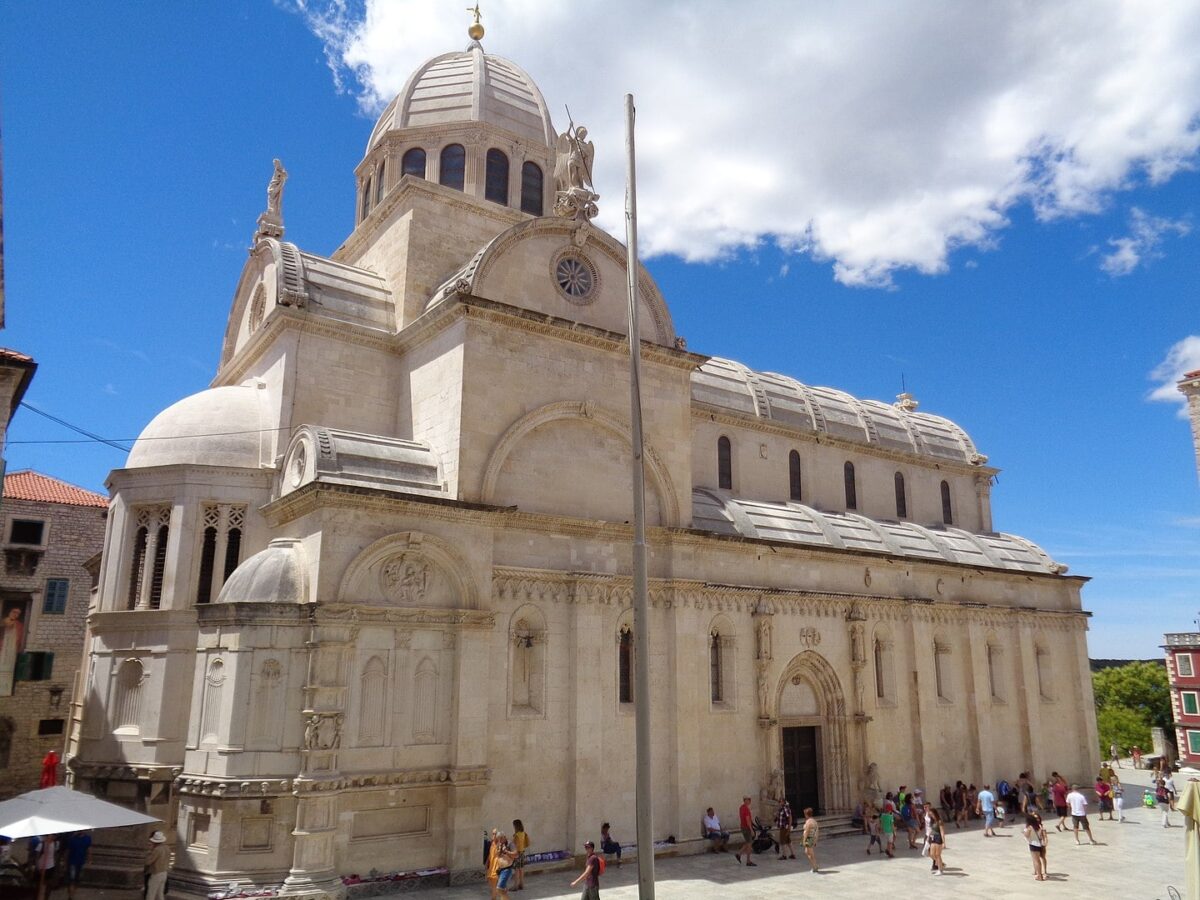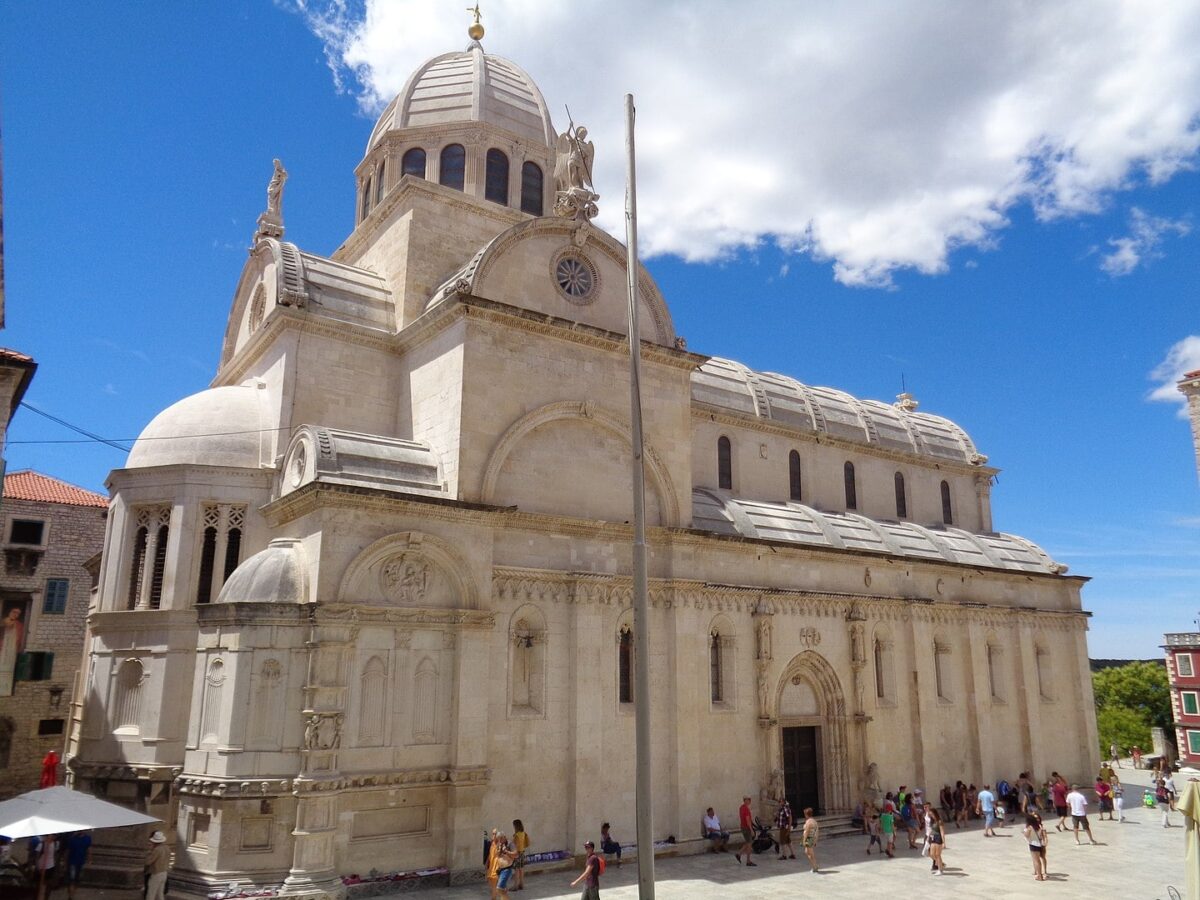 Just meters away from the Cathedral, there's a staircase that will take you to the city's main seaside promenade. It is lined with cafes and restaurants, which are excellent spots for delicious meals with breathtaking views.
Trogir
Less than an hour away from Šibenik you will find another hidden gem of Croatia's seaside. Trogir is often missed by tourists heading out to Split but please add this amazing city to your Croatia itinerary. The city of Trogir is often overshadowed by Split, Croatia's largest city on the Adriatic coast. If you have extra time, definitely visit Split as well – it is an amazing city, famous worldwide for the Diocletian palace and well worth spending one perfect day in.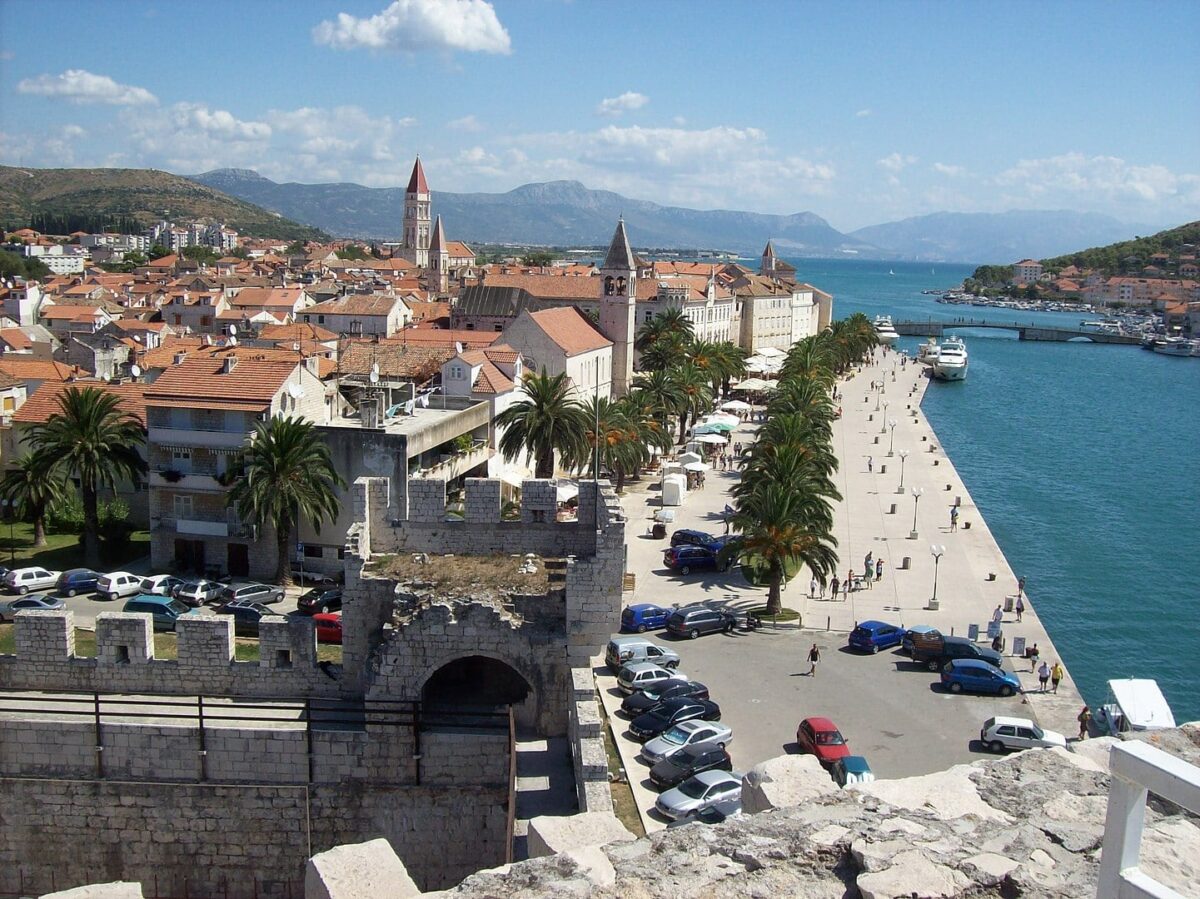 Trogir Old Town
But we found Trogir to be much more charming, so it's our first choice. The city geographically lies on three separate bodies of land; one half of the city is in mainland Croatia, and the other half lies on the island of Čiovo. In between those two bodies of land, you will find a tiny island that is home to Trogir Old Town. It is connected to both Čiovo and mainland Croatia with bridges, and it is home to one of the most beautiful sea promenades in the country.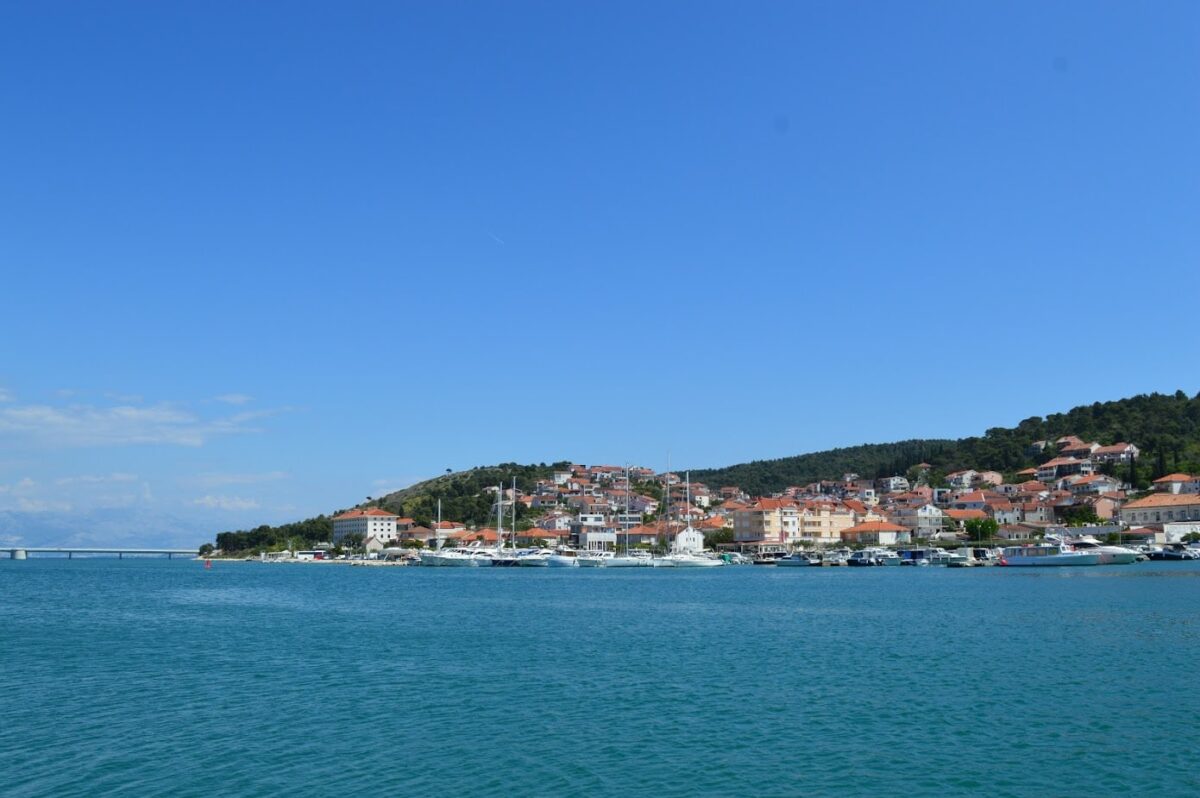 It is lined with cafes and restaurants, so there are plenty of places where you can pop in for a drink or a quick bite, and enjoy the scenic views. Venture into the allies behind those restaurants, to properly explore Trogir Old Town and everything it has to offer. There's the famous Cathedral of St. Lawrence with its majestic bell tower, the Trogir City Museum with exhibits on the colourful history of this charming city, and the Kamerlengo Tower, which offers the best view in the city.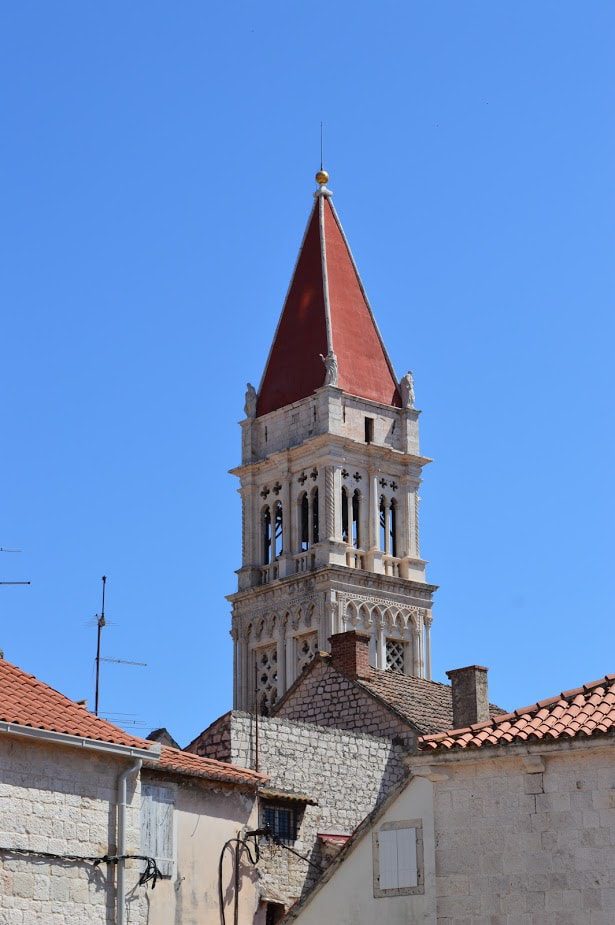 Korčula
The sixth-largest island in Croatia, Korcula is 20 miles long and rather narrow this island is known for its dense forests and the ancient Greeks called the island Black Korcula because of this. The main resort is Korcula Town which is nicknamed "Little Dubrovnik" because of its medieval squares, churches, palaces and houses.
Korcula is one of Croatia's most treasured islands although, not quite as popular as Brac and Hvar. This may be because the island is a little further away to get to (both from Split or Dubrovnik) and some of the most convenient ferry services to the island only run in summer.
On one hand, of course, this is somewhat of a shame but on the other, this means you have fewer crowds and can enjoy the island more!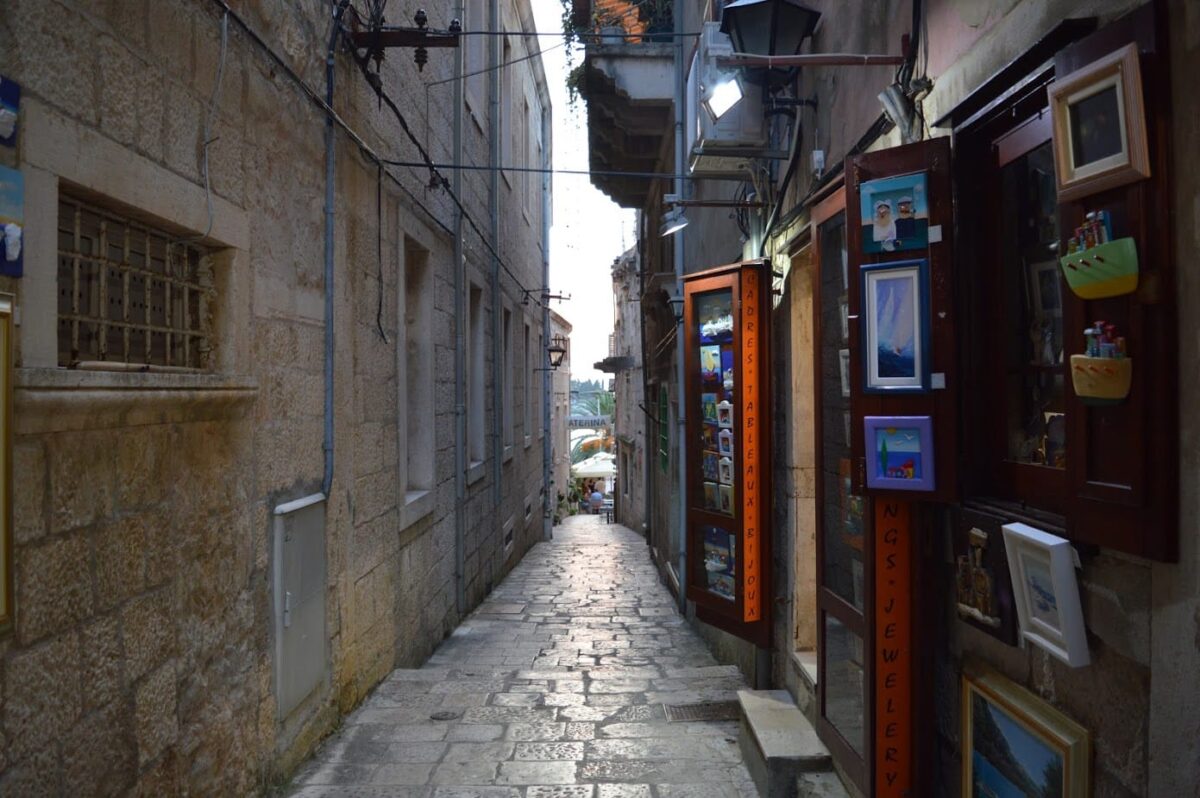 Beaches of Korčula
Croatian islands are always popular destinations; not just for tourists, but also for many Croatians. And Korčula is by far the most gorgeous island this country boasts. The island features some stunning beaches, exquisite nature, some of the country's best wineries, and the absolutely breathtaking town of Korčula.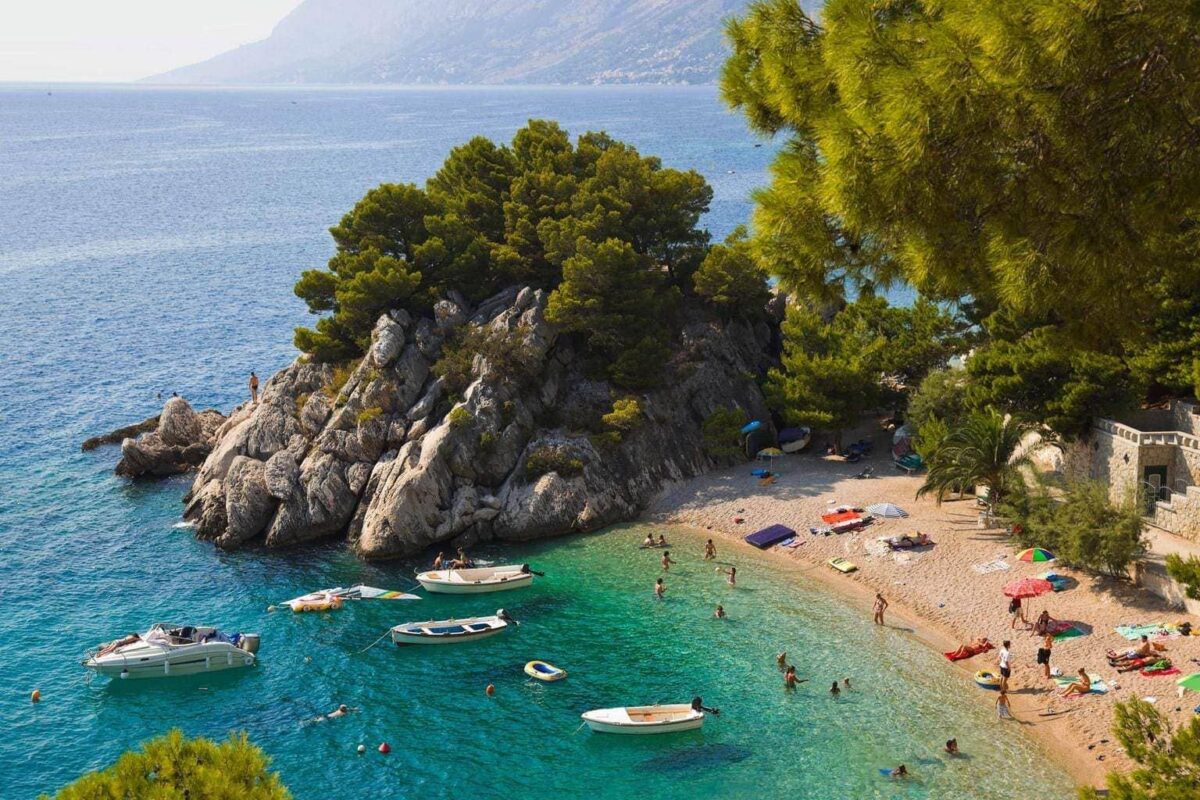 Birthplace of Marco Polo
It is the rumoured birthplace of Marco Polo, and the city absolutely took advantage of that. You will find dozens of Marco Polo souvenir shops in Korčula Old Town, as well as the house the famous explorer is rumoured to have been born in. The house is now a museum, which we recommend visiting.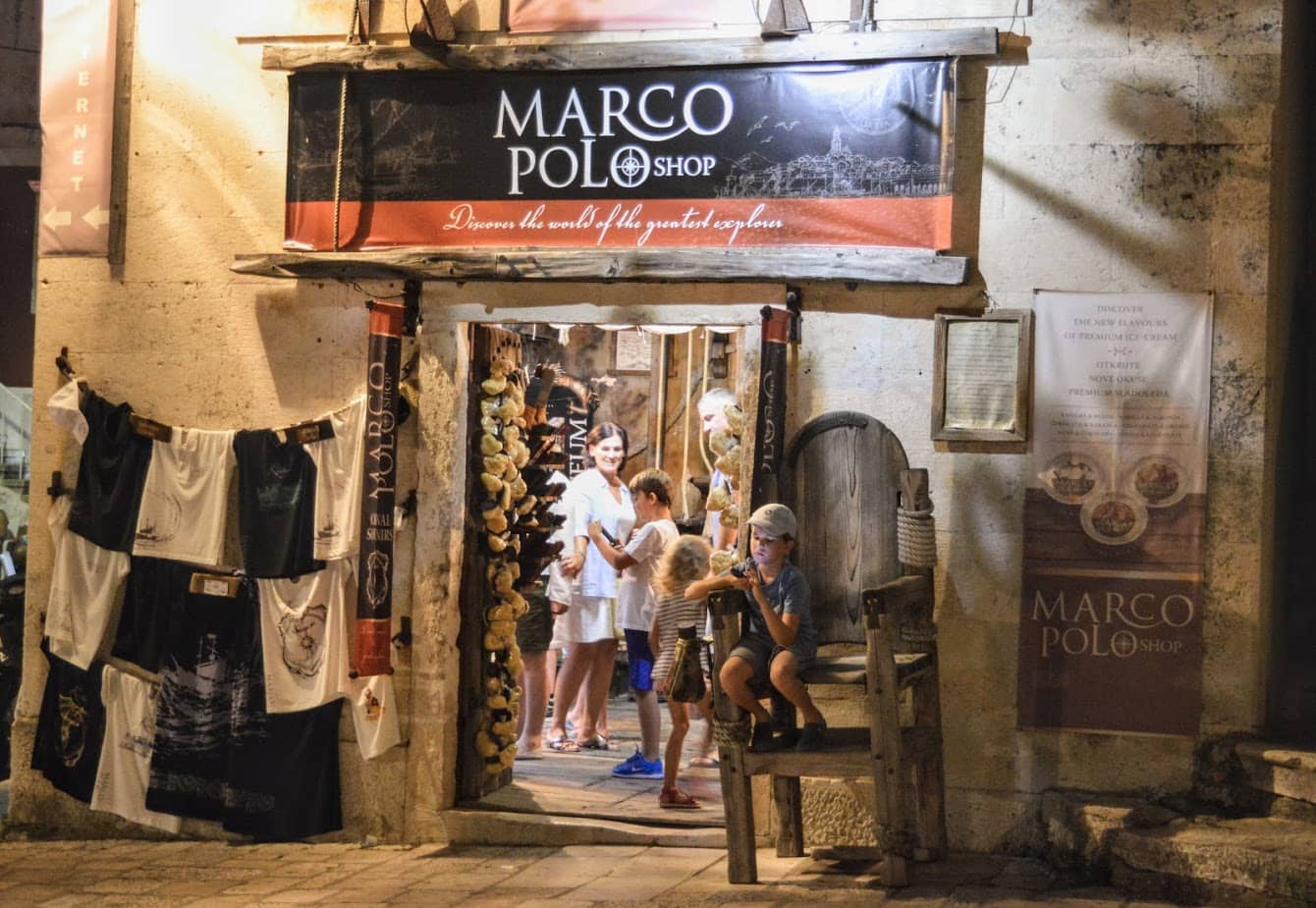 It is also worth it to stop by the Korčula Town Museum, which lies in the heart of the city's old town. It is located in a 16th century Renaissance palace, and it features multiple exhibitions on the history and culture of this charming town.
When you feel sufficiently culturally enriched, pop into any one of the restaurants that line the city's main promenade. They all offer spectacular views of the sea and the Pelješac peninsula, as well as some yummy meals.
Dubrovnik
Our week-long Croatia itinerary exploration of the Adriatic coast ends in Dubrovnik, an exquisite medieval city. This gorgeous city is one of the most popular destinations in the country, and it even attracts celebrities from all over the world.
We recommend spending two days in Dubrovnik, it is heavily touristed in the summer months but the Old town is most definitely worth a visit.
Dubrovnik does make a great place to take day trips from. You can head out to Kotor, Montenegro or even Bosnia & Herzegovina to see the Stari Most.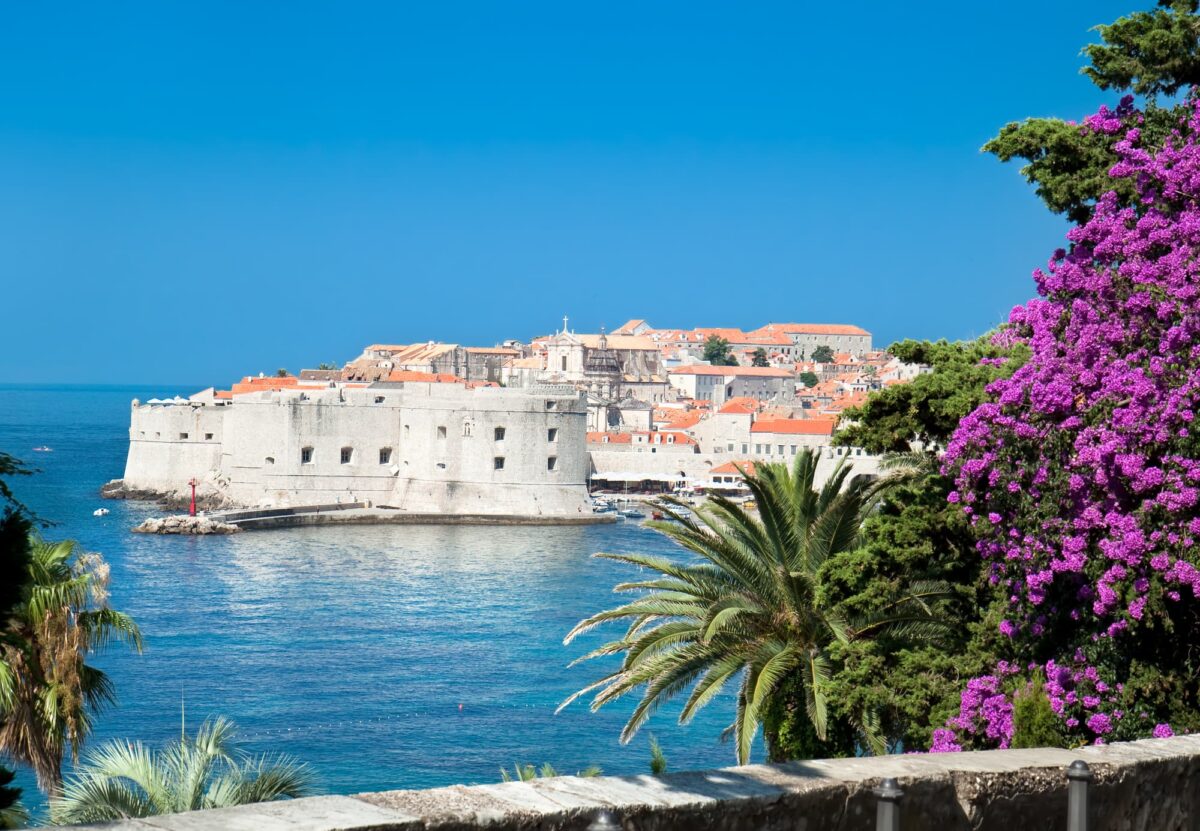 Pile Gate
But you shouldn't visit it for celebrity sightings. There are many reasons why you should make sure to visit this city in your one week in Croatia – the city walls, Stradun, Lovrijenac, the Rector's Palace and the Pile Gate are just a few of them.
The main entrance to Old Town, Pile Gate was built in the 15th century and used to have a wooden drawbridge which used to be pulled up at night to prevent unwelcome guests from entering the medieval, walled city.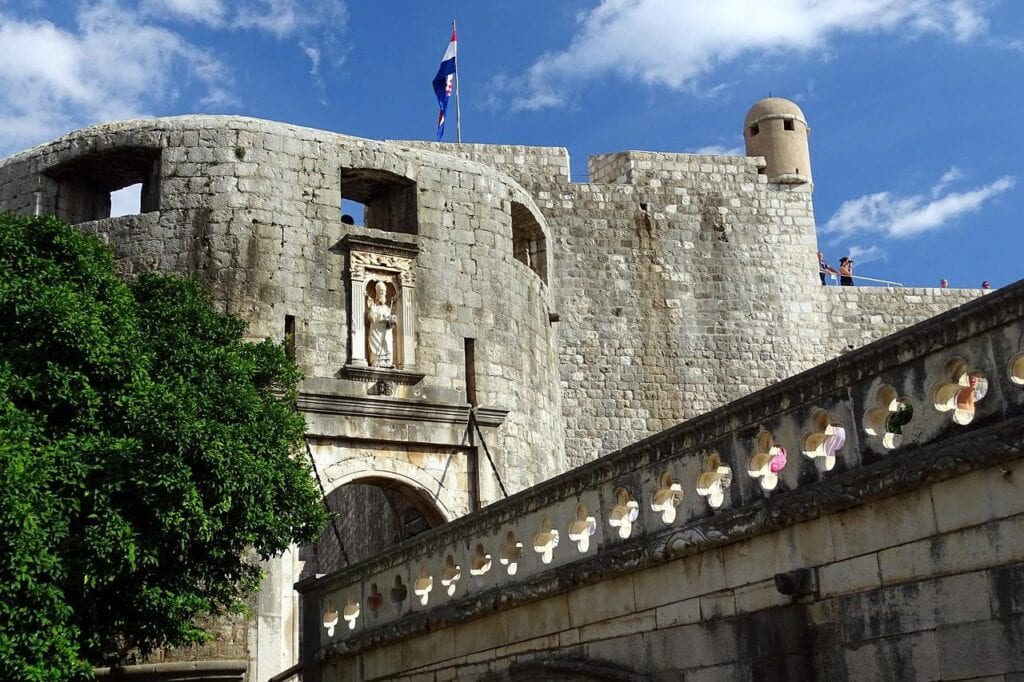 The drawbridge was replaced by a stone one and these days is a beautiful stone bridge across the old moat to the Old town and down the steps to Stradun, the Town's main promenade.
A walk around the city walls is a must in this adventure if you're craving picturesque views. But you don't have to do the entire walk since it lasts about two hours. Instead, pop in the best restaurant in the city, Restaurant 360. It is in one of the towers that you find along the city walls, and it offers amazing, Michelin-starred food. As well as some gorgeous views of the port and old town.
Rector's Palace
Another must in this stunning city is the Rector's Palace. The Gothic-style building manages to harmoniously combine elements of three different architectural styles (Renaissance and Baroque), and it houses the Cultural History Museum. If you're interested in learning more about Croatian history and culture, don't skip this museum!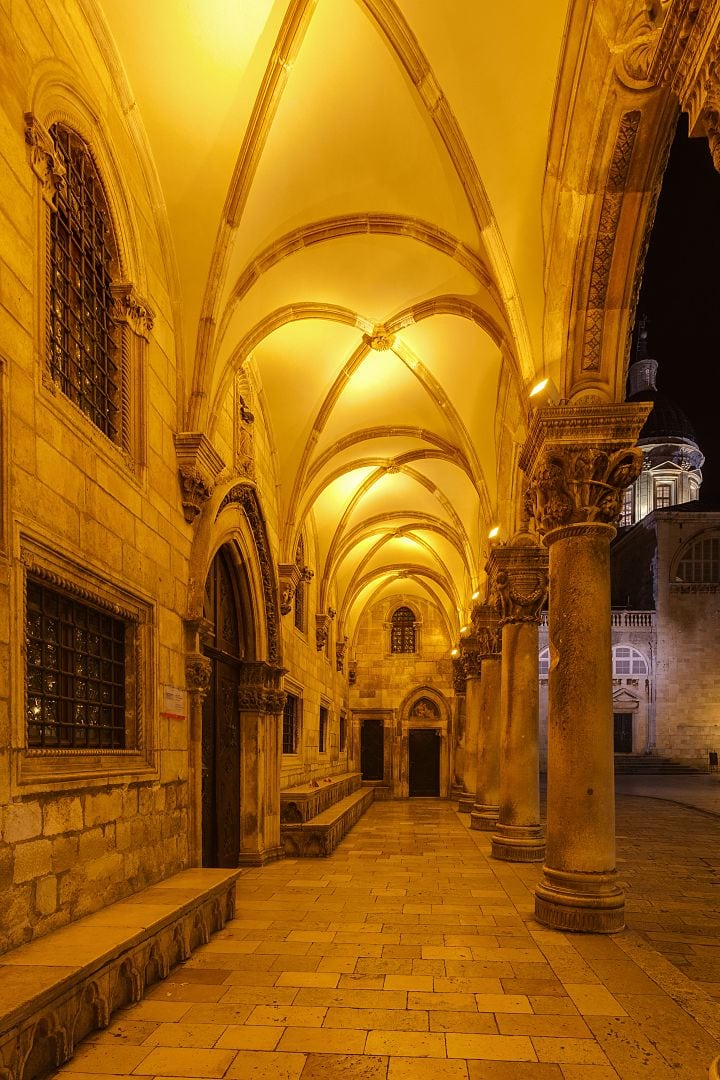 If you are a Game of Thrones fan you may also want to check out the filming locations in Dubrovnik, which was the main filming location in Croatia for King's Landing.
Don't forget to take some time out and sit at a cafe where you can enjoy some fine Croatian coffee and snacks.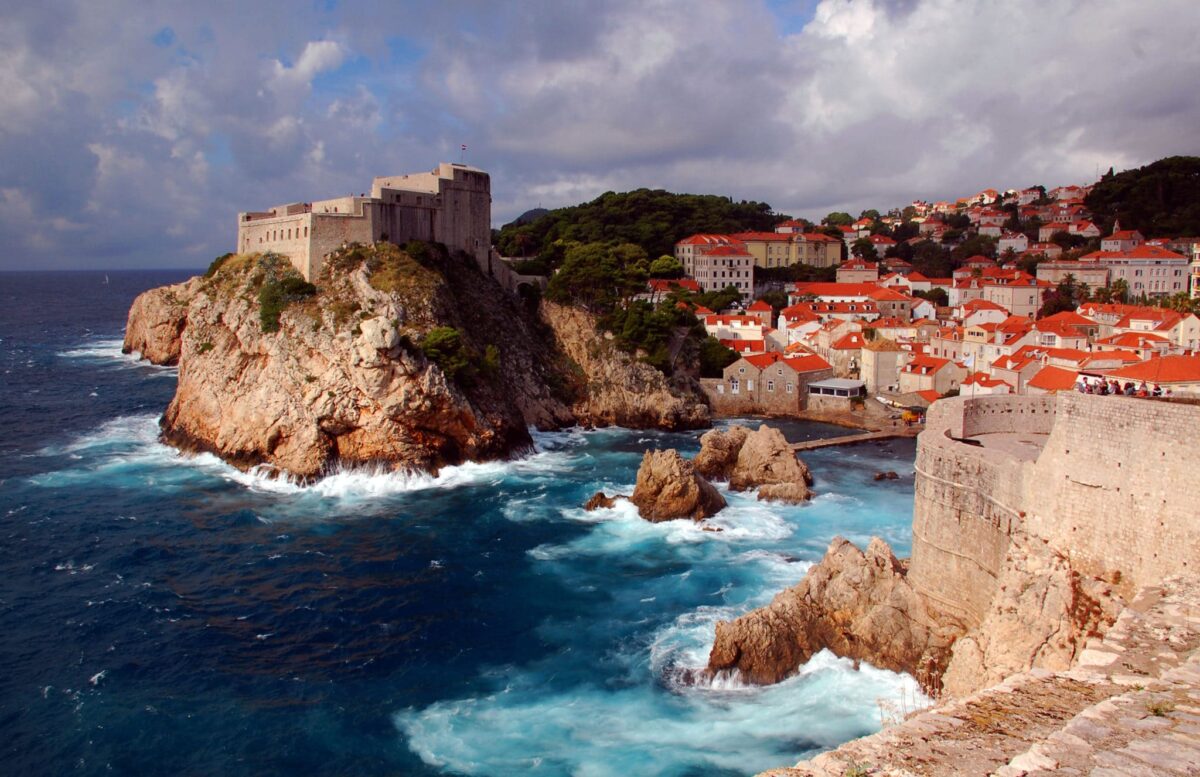 Croatia is an absolutely stunning and friendly country to visit. I would just recommend that you create your ideal Croatia itinerary to guarantee the perfect 1 week trip to Croatia.
You might also like.
Croatian food – Discovering the delicious food of Croatia
148 National Dishes of countries around the world
Epic Game of Thrones Ireland road trip
Food in Malta – the ultimate guide
This guest post is brought to you by Mike of TheAdventourist. Mike is addicted to both adventure and travel, so decided to combine the two to form TheAdventourist. There he shares his journey from one adrenaline rush to another, always exploring new places as he goes. You can find him sharing his travels on Facebook.
Save it – pin it for later

Latest posts by Faith Coates
(see all)