Jersey Holidays: 24 Things to do in Jersey Channel Islands
If you're looking for fantastic sandy beaches, a lot of history, delicious local food AND good weather (at least for the UK), why not take short breaks to Jersey in the Channel Islands? Jersey is a small island shaped by the sea small but perfectly formed Jersey has jagged coastlines, breathtaking beaches, those wonderful English country lanes, secluded coves and enough history to keep even the most fanatic historian busy.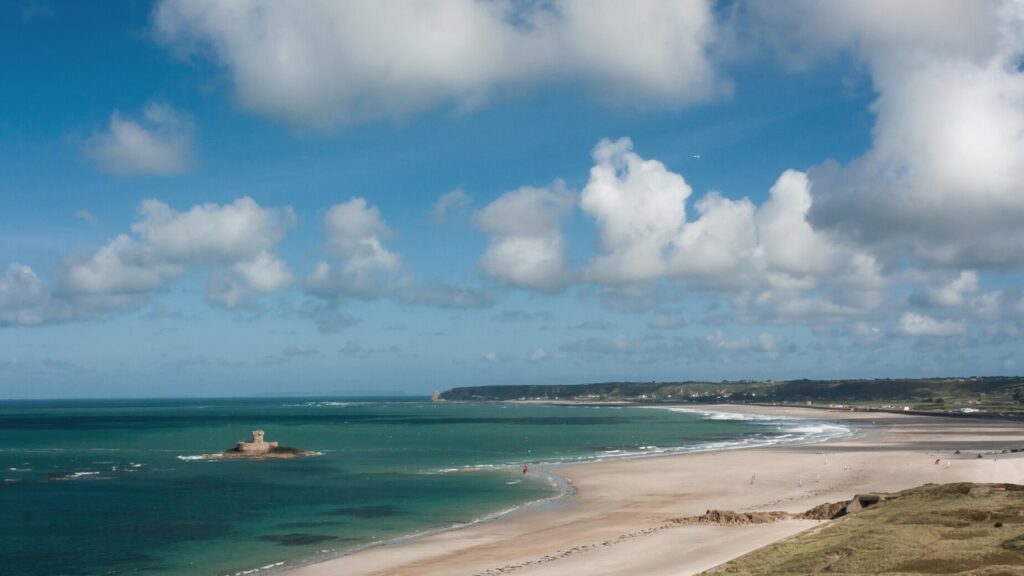 Holidays to Jersey
The largest of the Channel Islands, Jersey is an intriguing blend of British and French culture; although they speak English and anyone born there gets a UK passport, the islands are just 12 nautical miles off the coast of France and have a very French influence.
A Jersey holiday could be a romantic weekend a lovely way to reconnect with your friends and a true hidden gem for those exploring the UK. Spend three or four days exploring the island's coastline and virtually private beaches with over 43.5 miles of coastline around the island of Jersey , eat some of the best seafood around and enjoy some fabulous ice cream.
Despite being the largest island, Jersey is only 9 miles wide and 5 miles high, so it's perfectly possible to get a great taste of the island in just a few days. Here's everything you need to know to plan a fantastic weekend in Jersey. Despite being the largest island, Jersey is only 9 miles wide and 5 miles high, so it's perfectly possible to get a great taste of the island in just a few days. And not to belabour a point Jersey is the sunniest place in the British Isles. Here's everything you need to know to plan a fantastic weekend in Jersey.
Xyuandbeyond is reader-supported. When you buy through links on our site, we may earn an affiliate commission. You can read my privacy policy here.
How to get to Jersey
Jersey is easily reached from both the UK and France. There are regular ferries– the fastest from the UK goes from Poole and takes just over 4 and a half hours. You can also get there from Portsmouth and St Malo in France.
Alternatively, many local airports fly to Jersey, including London, Southampton and Exeter. If you're a nervous flyer, this might not be the trip for you- the runway literally ends on a cliff!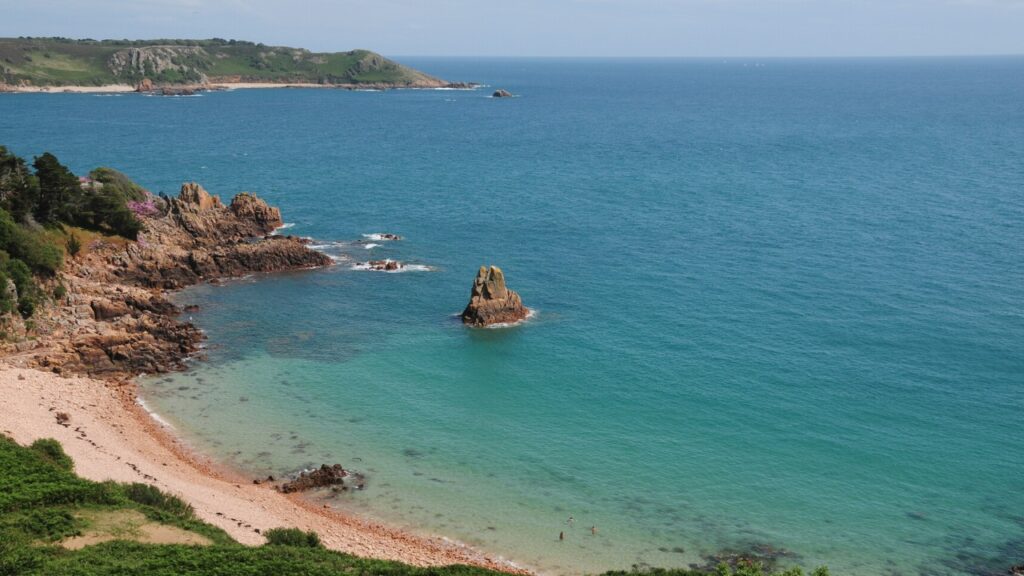 Can I drive to Jersey?
There is public transport and taxis available in Jersey, and the island isn't large, but there can be a bit of a wait to get around. To make the most of your time, you'll find it much easier travelling with your own vehicle.
Depending on the length of your stay, flying in and hiring can be cheaper than bringing your own vehicle over by ferry, but you also won't get a whole lot of choice on the available vehicles. If you have a campervan or want to go motorcycle touring around Jersey, it's definitely better to bring your own.
This is also an island where smaller is better- roads are narrow and parking spots are tight. Don't hire the biggest car you can; you'll find it much easier with something smaller.
Accommodation in Jersey – Where to stay on your Jersey holidays
Jersey has far more tourists than inhabitants. Roughly 100,000 people live on the island, whilst around 750,000 visitors each year. That means there are a LOT of hotels, B & Bs, campsites and hostels, catering to all ages and budgets.
There isn't a 'bad' side of the island to stay on and almost everywhere has access to a great beach.
If you want to spoil yourself, stay at the famous Grand Jersey Hotel and Spa. Situated right on the beachfront, with views over St Aubins Bay, this is one of the few 5-star hotels on the island. The hotel has a luxury spa with a gym, indoor and spa pool, sauna, steam room plus a range of treatment rooms.
There are several restaurants on-site, including Tassili – a 4 AA Rosette fine dining restaurant, The Terrace which offers al fresco dining during the summer months and the glamorous Champagne Lounge: perfect for coffee, afternoon tea or evening drinks.
For mid-range stays, the Atlantic Hotel in St Brelade boasts fantastic sea views, private grounds, an outdoor swimming pool and an on-site health club, with an indoor pool, sauna and mini-gym. There's a great restaurant on site serving delicious seasonal food.
There is also the Merton Hotel a 2-star Just a 10-minute walk from St. Helier. The Merton Hotel offers a water park with slides and a spa, as well as free on-site parking and 5 restaurants. Merton Hotel's unique Aquadome water park features indoor and outdoor pools, sauna, steam room and jacuzzi. There is also a surf simulator, gym and tennis court. The Belvedere Restaurant serves cooked breakfasts and evening buffets. Jersey Joe's serves American cuisine.
For budget trips, check out the Somerville Hotel. Set further inland from the beach, this hotel still enjoys great views over St.Aubin and is set in award-winning gardens. There is an outdoor pool, a terrace and a restaurant on site.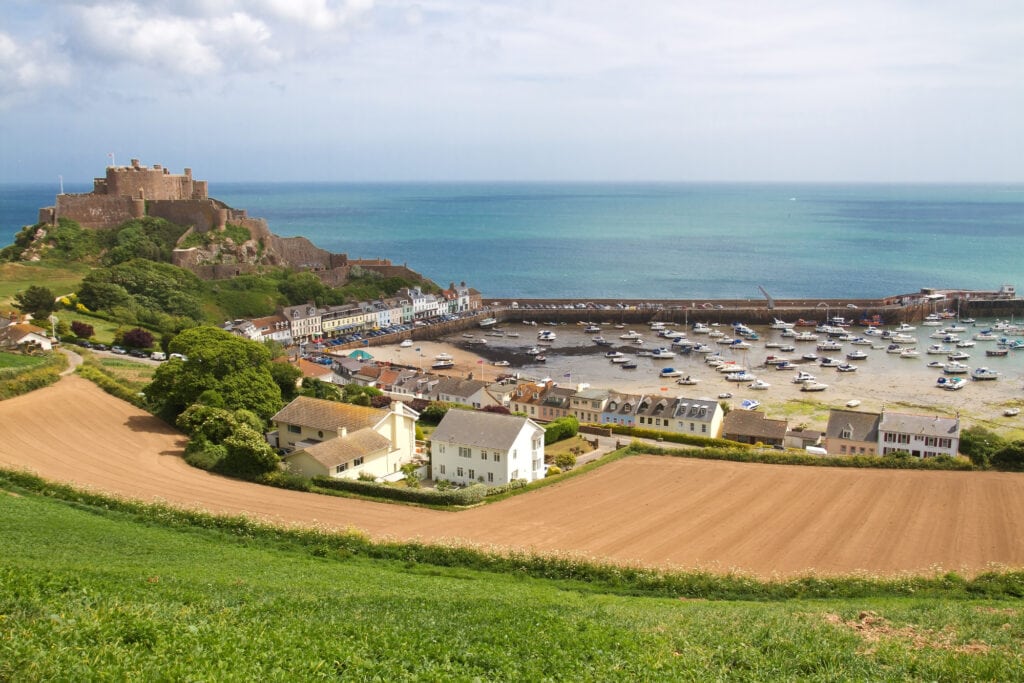 Best times to visit Jersey
If you want a high chance of sunshine, visit Jersey between April and October particularly given the fact that Jersey is the sunniest place in the UK to unwind. However, things can get VERY crowded during July and August, so you might want to avoid those if you can.
Jersey also has some festivals which are great fun to experience. Some of the biggest include:
The Battle of Flowers: This is surprisingly tough to describe. Hundreds of floats are created from… flowers. Sounds weird, but you have to see them to understand- the designs are INCREDIBLE. They're then paraded down the main street and it's a wonderful carnival atmosphere with music and dancing. This usually takes places in August
Jersey Airshow: Usually held on a Thursday in September, the best place to be is on St Aubins Bay. Get there EARLY and plan to stay all day; it gets incredibly busy and is a fantastic show.
Tennerfest: Restaurants all across the island compete to create delicious menus at ridiculously low prices. This usually takes place in October/ November. If you like good food but are on a budget, THIS is the time to visit.
Weekender: Music, Dancing and fun- this is one of the best festivals of the year for families and adults alike.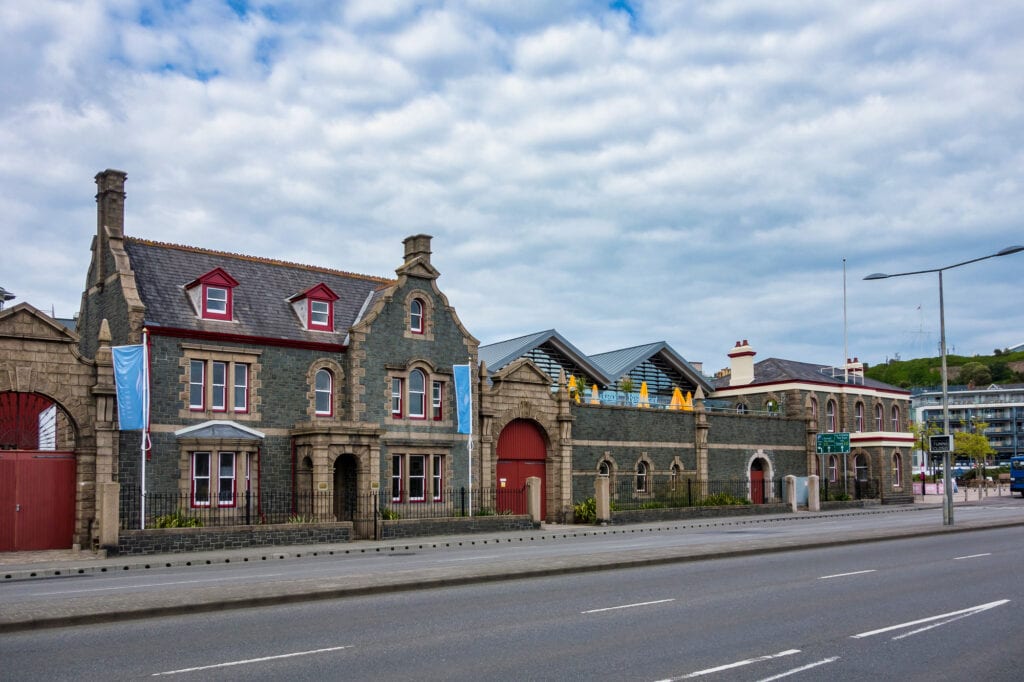 Things to be aware of in Jersey
They speak English and use Pound Sterling as currency. Many places do not accept Euros
They are on UK time zone (GMT), not French
Jersey is a tax haven, which means there are strict rules on what you can import/ export. It might be part of the UK, but be very careful when buying alcohol, cigarettes or other goods to take home with you.
Jersey is a cyclist's paradise. Island-wide networks of cycle paths, coastal routes and green lanes provide an ideal environment to explore on two wheels.
Jersey is part of the Common Travel Area (CTA) which includes the UK, Ireland and the Crown Dependencies (Jersey, Guernsey and the Isle of Man). From the UK, you might not go through immigration control but if you are a UK resident, you should still take your passport with you.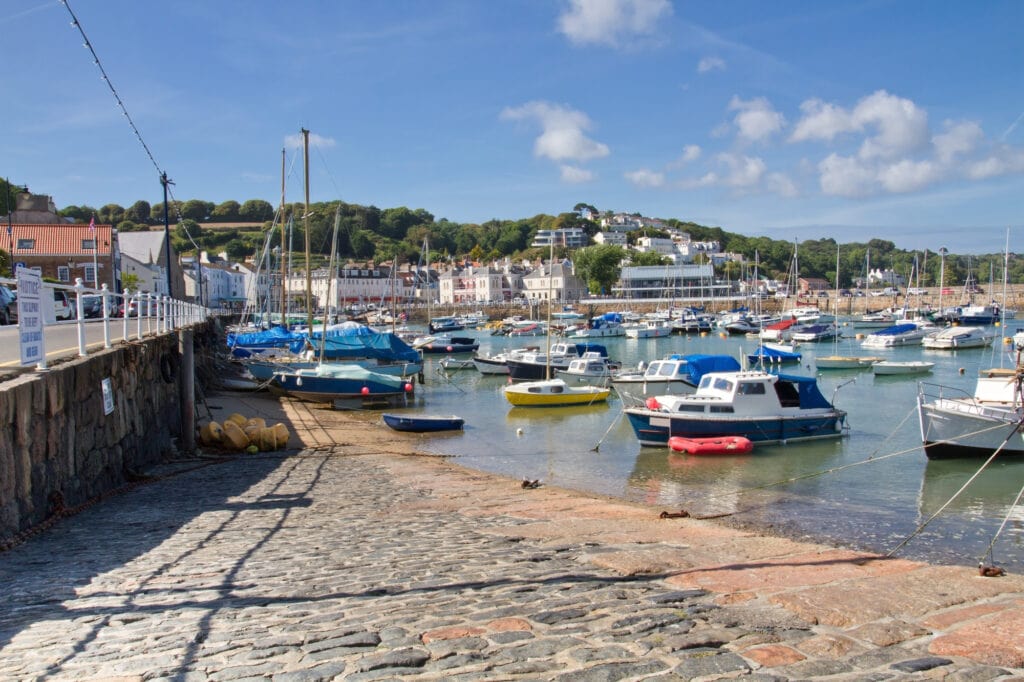 Villages and towns to visit in Jersey
Jersey holidays in the Channel Islands offer a truly picturesque experience. With stunning coastlines, sandy beaches, medieval castles and charming seaside villages, this destination is a haven for nature lovers and those seeking tranquility. However, amidst its beauty lies a terrible history. During World War II, Jersey was occupied by the Germans, and remnants of this time can still be found today.
Visitors can explore the German bunkers, underground tunnels, and fortifications that stand as a reminder of the island's dark past. In addition to its historic sites, Jersey also boasts a wealth of culinary delights. The island's gastronomy is influenced by its location, with fresh seafood being a highlight. From delectable lobster and crab dishes to succulent oysters, food lovers will be in paradise.
The local produce, such as Jersey Royal potatoes and Jersey dairy products, are also renowned for their quality and taste. Additionally, visitors can indulge in the famous Jersey ice cream, made from the island's rich and creamy milk. Exploring the island's restaurants and eateries offers a true taste of Jersey's culinary heritage.
Jersey can be a little confusing about whether it prefers to lean towards French or British influences – road signs and menus are predominantly in French, however, locals can be heard speaking English and driving on the left side of the road. However, there is no doubt about the island's breathtaking coastal landscapes – steep rocky cliffs are juxtaposed with peaceful fishing villages, and the charming bays and coves have a resemblance to Cornwall.
Whether it's a romantic getaway, a family vacation, or a solo adventure, Jersey holidays cater to everyone's desires. The island's charm, combined with its fascinating history, makes it a unique and memorable destination. Visitors can spend their days basking on golden beaches, visiting ancient castles, or immersing themselves in the island's vibrant culture.
St Helier
St Helier is Jersey's capital and there is something for every member of the family here. For foodies, there are Michelin-starred restaurants along with fabulous street food. Shoppers will enjoy the boutiques and speciality shops. There is a waterside marina with loads of restaurants and great people-watching.
St Aubin
St Aubin is one of Jersey's best coastal harbour villages. A charming fishing village on one of the island's original harbours there is a promenade and lovely restaurants and bars to enjoy the sunsets over the harbour.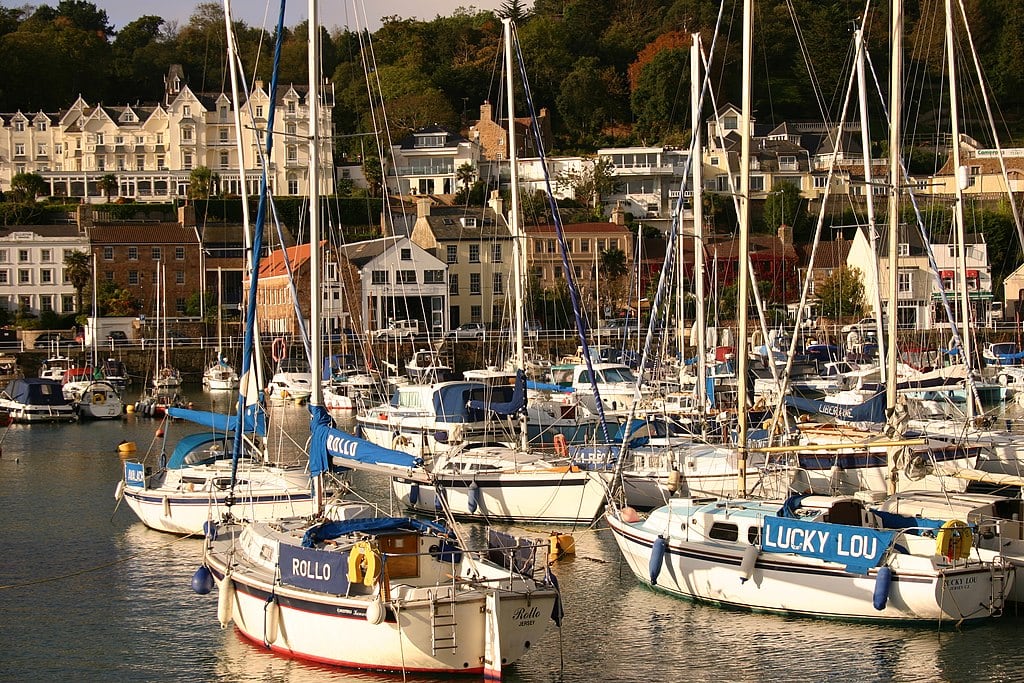 St Clements
St Clements is found on the southeast coast of Jersey with many popular Jersey attractions, including The Botanic Gardens at Samarès Manor, and Le Hocq Tower, making it well worth a visit.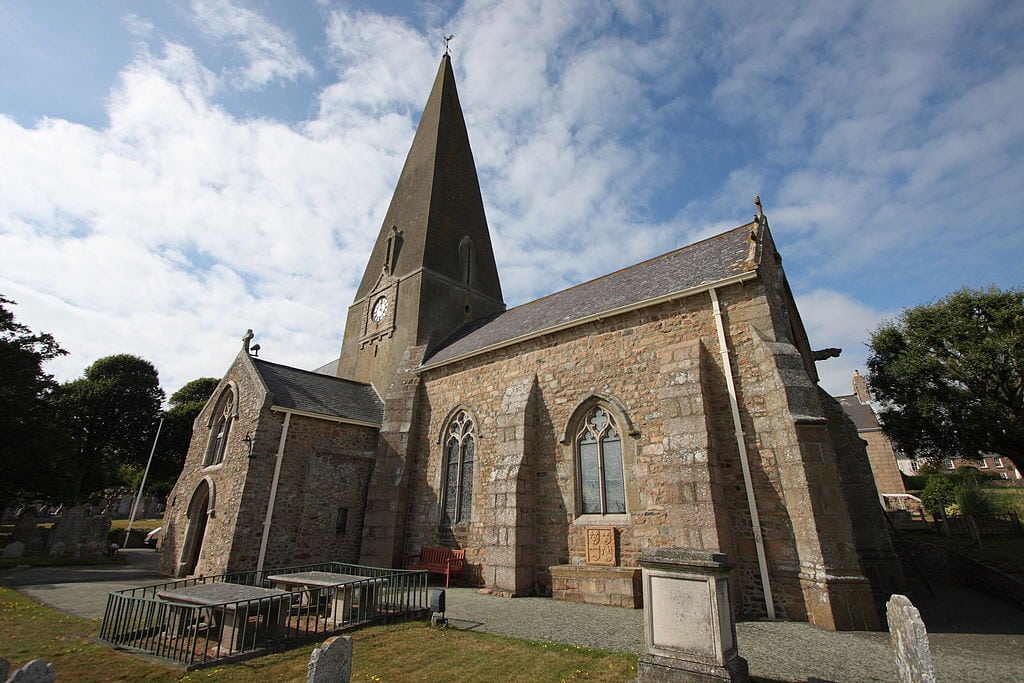 Grouville
Grouville is located near St Helier and it is famous for the bay and its fabulous Long Beach. A seaside village of great restaurants, cafes and pubs. Don't forget to visit the nearby Mont Orgueil Castle, (or Gorey Castle).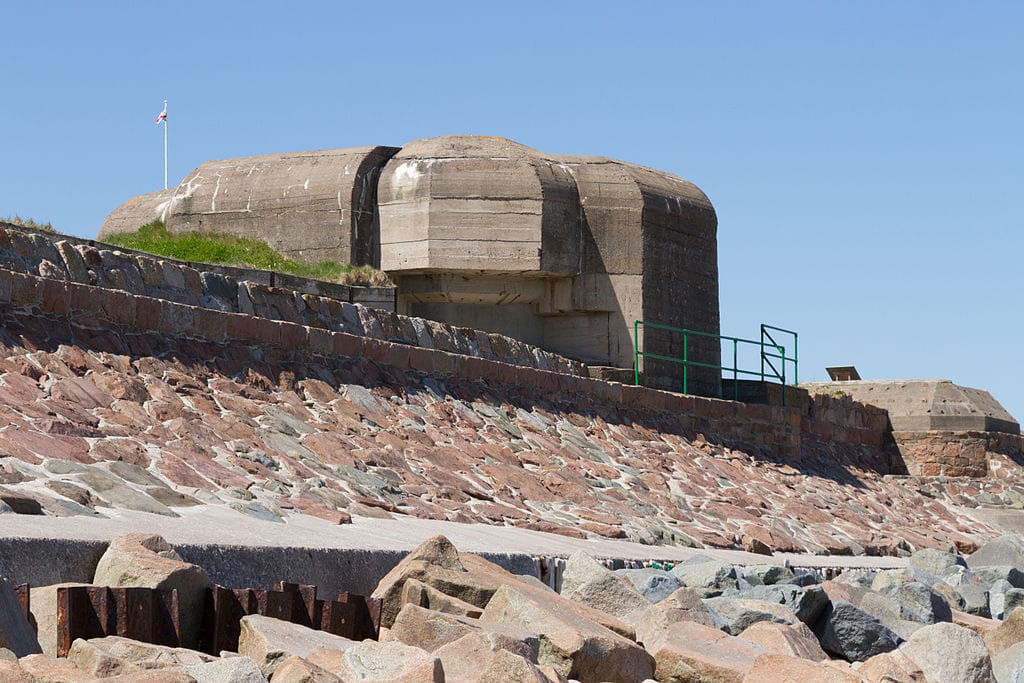 St Peter
St Peter is on the western side of Jersey Enjoy woodland trains, rolling countryside and historic landmarks and lots of Jersey family attractions. Situated in western Jersey, St Peter is a favourite place to stay amongst walkers and explorers. This is where you will find the airport and St Ouen's Bay.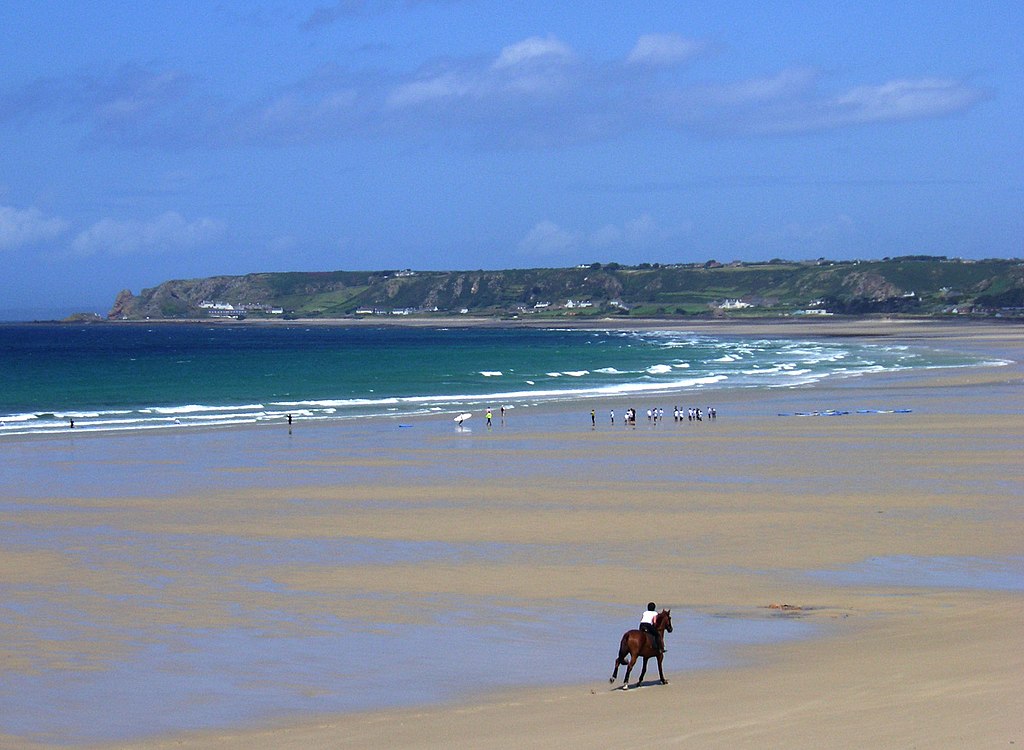 St. Brelade's
Is home to one of the island's best beaches. Voted as one of the top three best UK beaches and loved by visitors for its beautiful golden sands and safe place to swim. There are beach cafes and seaside restaurants for you to enjoy.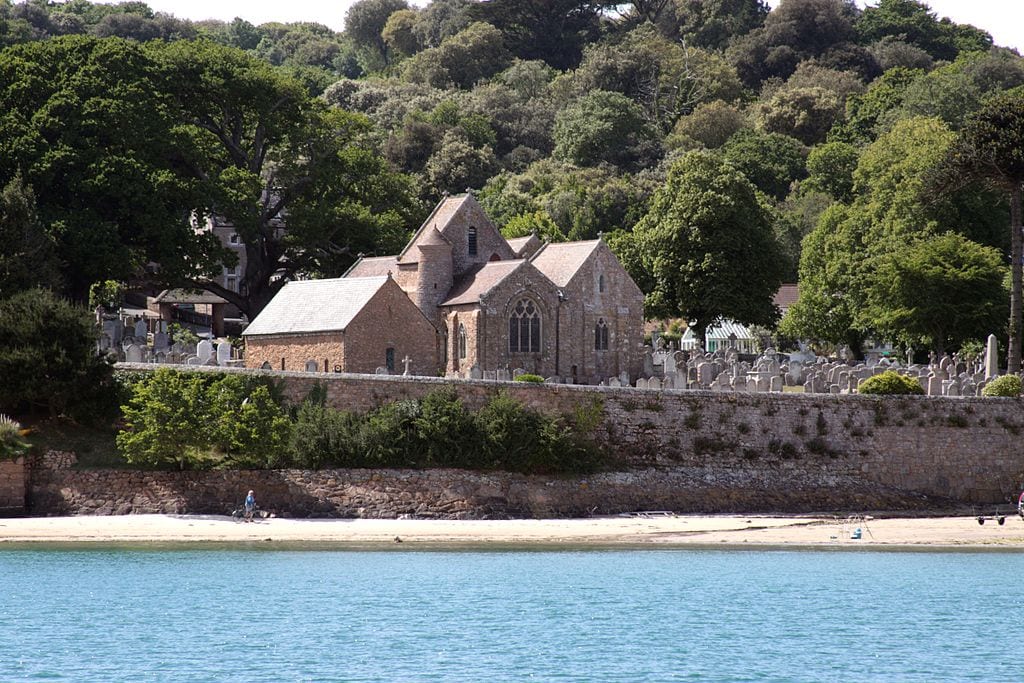 Weekend breaks to Jersey – things to see in Jersey
St. Ouen's Bay
Try to arrange your arrival in Jersey in the morning and head down to St Ouen's Bay where if the tide is high you can walk along the promenade. This is one of the best places to surf in Europe if you fancy trying some waves. You can take a rest stop at the El Tico a beachside cafe to simply relax and watch the sea.

Jersey War Tunnels – The occupation of Jersey
If you fancy a hike take an hour and a half walk to one of the best places to visit in Jersey, especially if you want some history, head for the Jersey War Tunnels in St Peters. The Channel Islands were the only part of the British Isles to be occupied during World War 2 and the inhabitants of the islands had to live under Nazi rule for several years.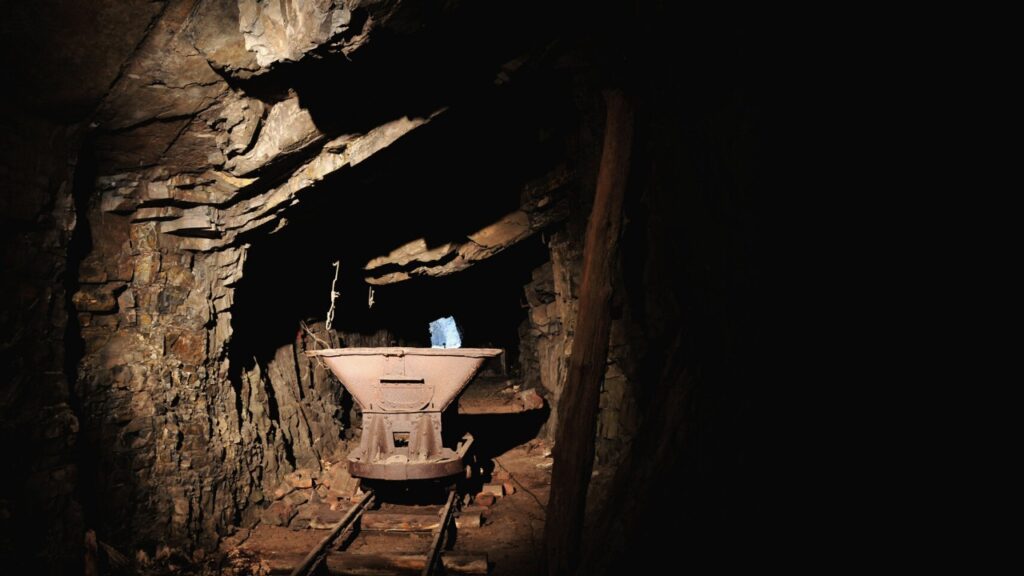 Perfectly preserved, the War Tunnels were dug by the Germans but are now used as a living museum, demonstrating what life was like during that time of occupation (between 1940 and 1945) and you can hear stories from families who endured it.
You don't need to book tickets in advance unless you're a large group but get there early in the day before it gets too busy- allow a couple of hours to explore.
Discover the La Hougue Bie Museum
The La Hougue Bie Museum is centered on the island's rich archaeological heritage. Its name finds roots in the Old Norse language, where "haugr" signifies a mound, and "byr" is steeped in medieval folklore, with tales of dragons and knights.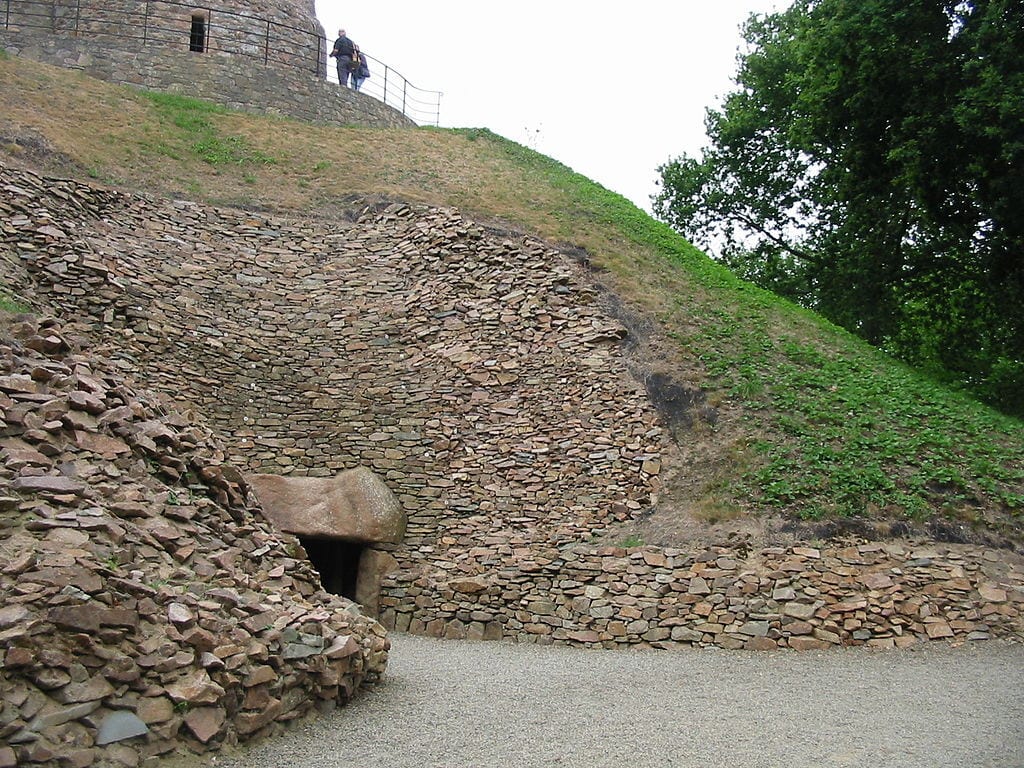 This neolithic tomb, is where the earliest inhabitants of Jersey laid their ancestors to rest and performed ancient rites over five millennia ago. An extraordinary feature of this site is its unique accessibility, as visitors are granted the rare opportunity to venture inside the dolmen and marvel at its remarkable construction. During WWII the tomb was used by the Germans as a bunker.
Medieval Ruins of Grosnez Castle
Just outside St. Ouen, gracing the northwest edge of the island, stands the breathtaking Grosnez Castle, a relic from the 14th century majestically perched on a cliffside. While the castle now lies mostly in ruins, and its free to visit.
Originally constructed around 1330 by Sir John des Roches, the castle served as a refuge for local farmers and their families during periods of French invasions. By the mid-16th century, the castle succumbed to the ravages of time and nature, becoming a complete ruin.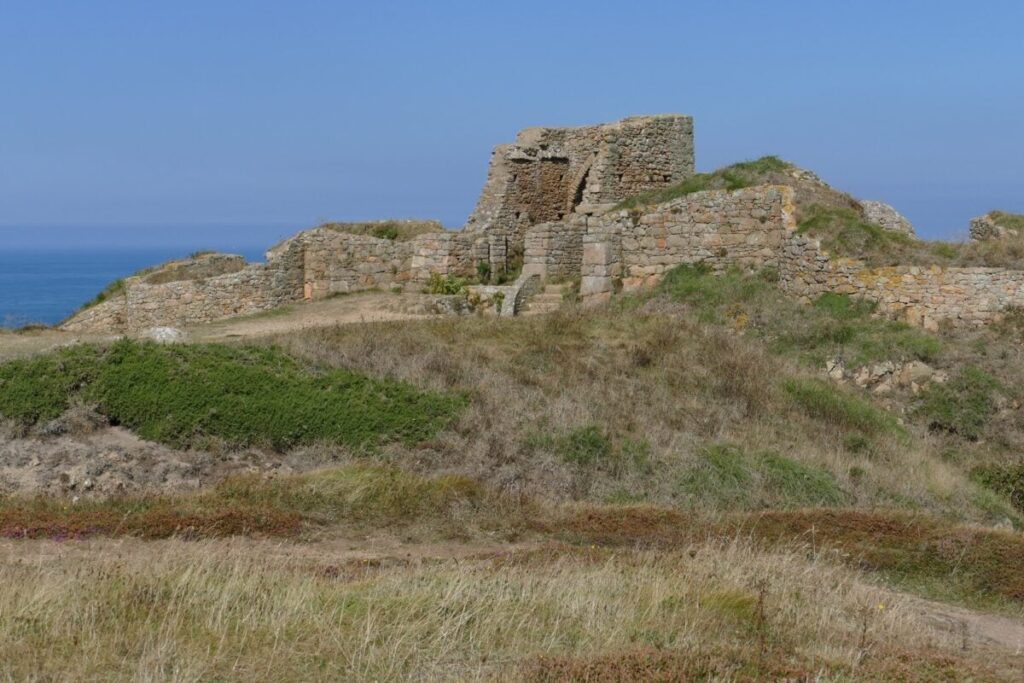 In the year 1808, the locals recognized its strategic location and decided to breathe new life into the ruin. They ingeniously transformed the ruins into a signal station, facilitating vital communication between Jersey and the neighboring island of Guernsey.
The castle was built around 1330 by Sir John des Roches but has been a ruin since the mid-16th century. Originally, the castle was built as a refuge for farmers and their families during the French invasions. However, the French did occupy the island from 1461–1468, and afterward, the castle fell into disuse. It wasn't until 1808 that the locals decided to revamp the site and use the castle as a signal station so that the people of Jersey could communicate with those on the island of Guernsey.
Moulin de Quétivel
Visit the Moulin de Quétivel on the edge of the parish to learn about the history of St. Peter and the island of Jersey. The moulin is an 18th-century windmill. Inside the windmill, you will see displays of the area's Neolithic history and rural past.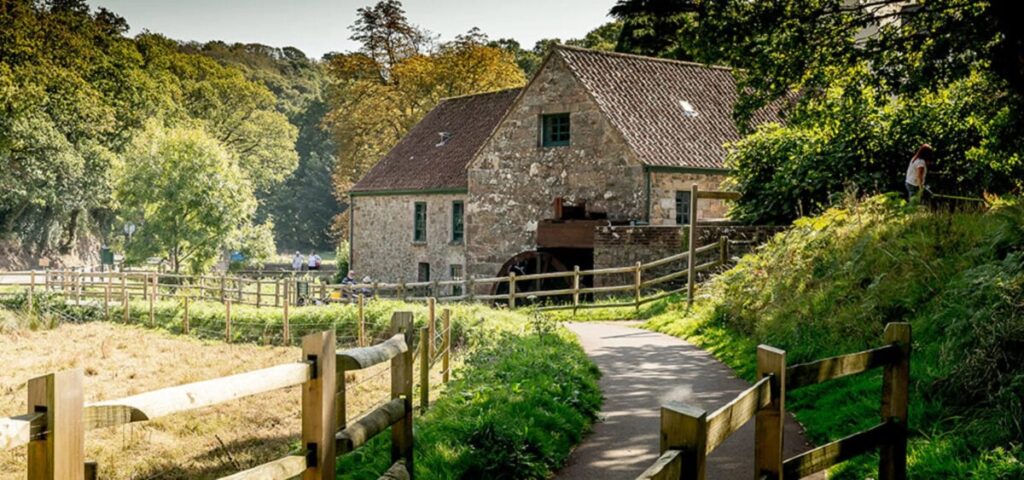 Forgotten Forest Arboretum and the Les Mielles Nature reserve
The Forgotten Forest Arboretum is a beautiful place for a walk and it features hundreds of trees from around the world. The Les Mielles Nature Reserve is a network of wetlands by the water's edge where the kids can enjoy the Les Mielles Fun Zone or challenge the adults to some mini golf.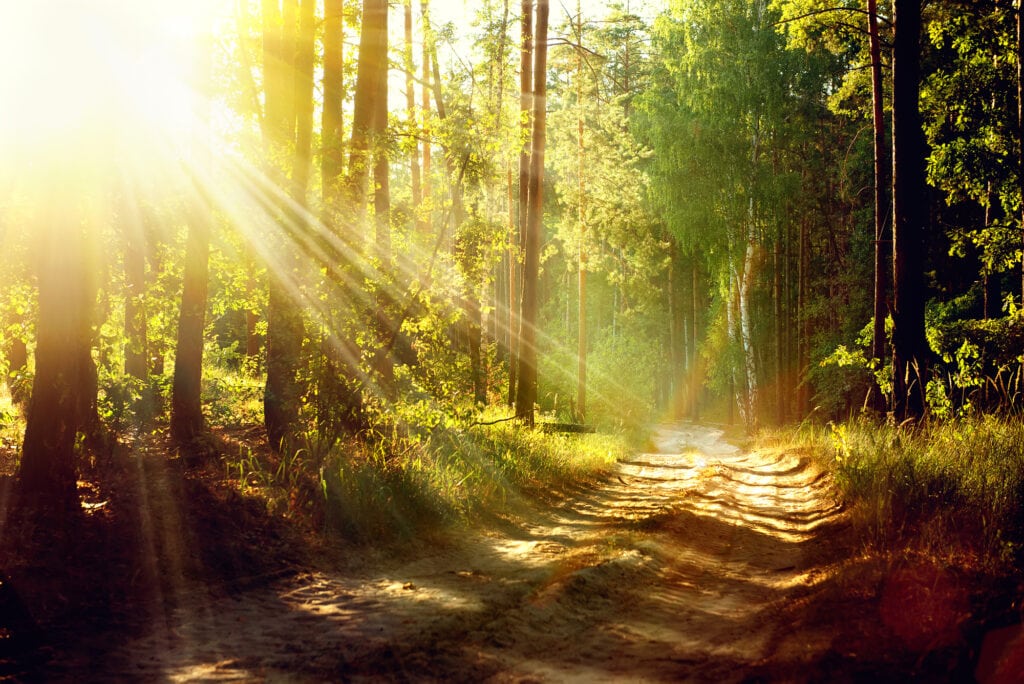 Families will also enjoy the aMaizin! Adventure Park in inland St. Peter. Lose yourself in a corn maze that is open throughout summer and speed around the go-kart track. The park is located on a farm that offers tractor rides and features a small petting zoo.
Jersey Zoo
Visit the World Famous Jersey Zoo- home to the Durrell Wildlife Conservation Trust. The zoo is famous for housing some of the rarest animals in the world, including bears, wolves, gorillas, birds, reptiles and much much more. It's a great place for kids and adults to let off steam- the zoo is really well organised and there's lots of information about what you're seeing as you go around.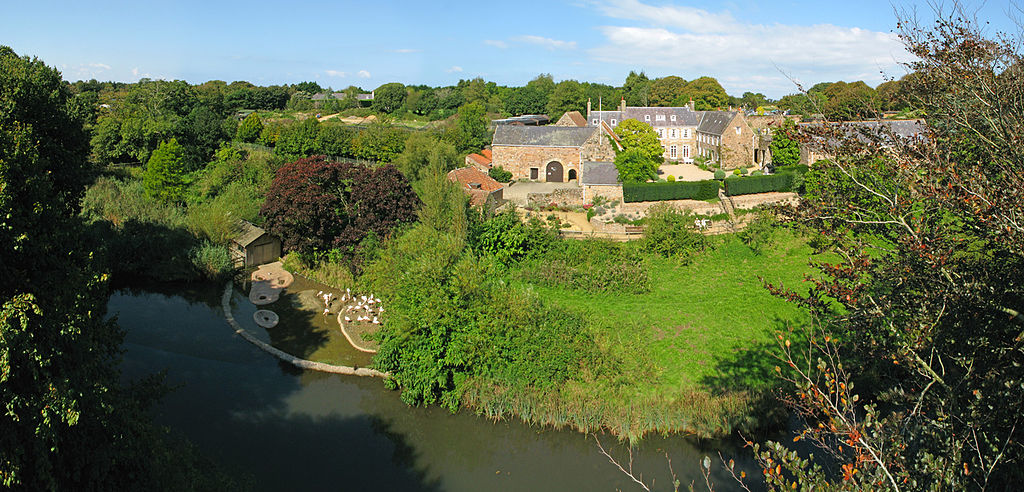 Royal Yacht Club, St Helier
For dinner or drinks, pop to the Royal Yacht in St Helier- there's usually a weekend special and a good atmosphere.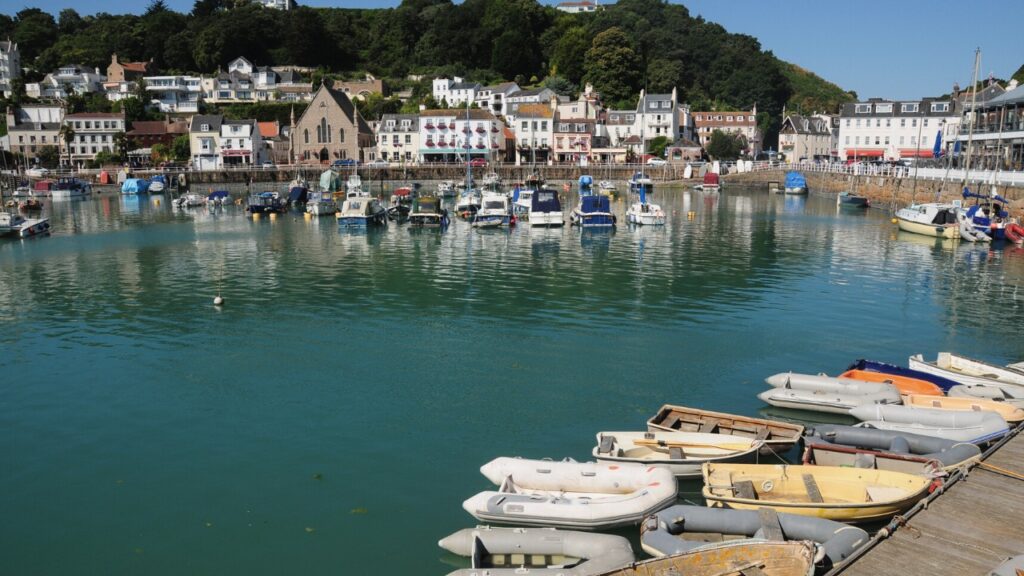 The Hermitage of St. Helier and Elizbeth Castle
The Hermitage of St Helier is on Elizabeth Castle and can easily be accessed at low tide by walking or at high tide by using the amphibious ferries that go between Elizabeth castle and the town of St Helier.
Elizabeth Castle was built in the 16th century when the new war technology of cannons was mounted on ships. This meant the Castle at Mont Orgueil couldn't defend the port of St Helier and it was vulnerable to attacks.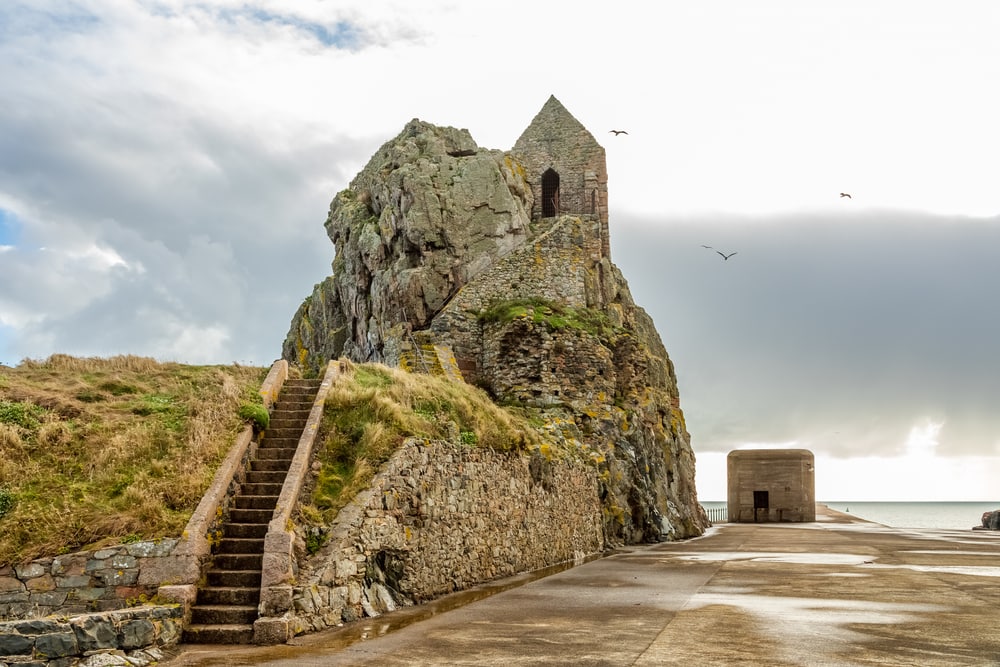 In St. Aubin's Bay, there is a trial island known as L'Iselt which had become the site of the Abbey of Saint Helier. These monastic buildings were taken over by the Crown during the Reformation and then used for the military to protect the island.
Construction of the castle began in 1594 and continued under the governor of Jersey, Sir Walter Raleigh, who named it "Fort Isabella Bellissima" (the most beautiful Elizabeth) after Queen Elizabeth the First.
Elizabeth Castle was first used as a military base during the English Civil War in the 17th century. Charles II visited the castle in 1646 and 1649, staying in the Governor's House, and was proclaimed King by Governor Sir George Carteret despite the fact the monarchy had been abolished.
St. Helier's Central Market
If you love visiting a local food market for a taste of the community you must head to the St. Helier, Central Market.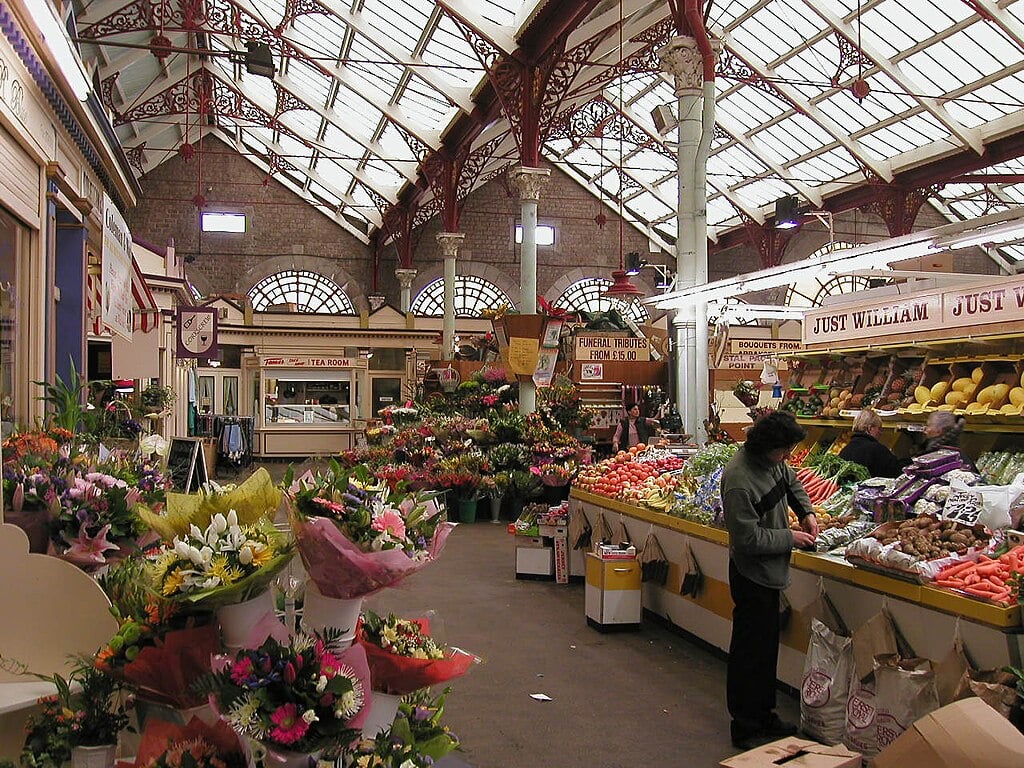 Housed within a magnificent building adorned with seven grand gated entrances and 37 majestic cast-iron columns you can wander this lovely market full of local produce, items such as honey and Jersey Chocolate, biscuits and traditional English foods made with locally grown produce.
Jersey Weekend -Day Two
There are two things on Jersey that always surprises people, and today you're going to see them both.
St Brelade Jersey Lavender Farm
Firstly, Jersey is famous for its flowers (and potatoes), but it's always widely known for its lavender. Head down to St Brelade to the Jersey Lavender Farm (open May to August) and you can enjoy one of the best-hidden gems on the island. There's a distillery where they farm the lavender oil, plus you can walk around the farm and join in one of the talks to learn more about the process of farming lavender. Don't forget to pick up a souvenir from the shop!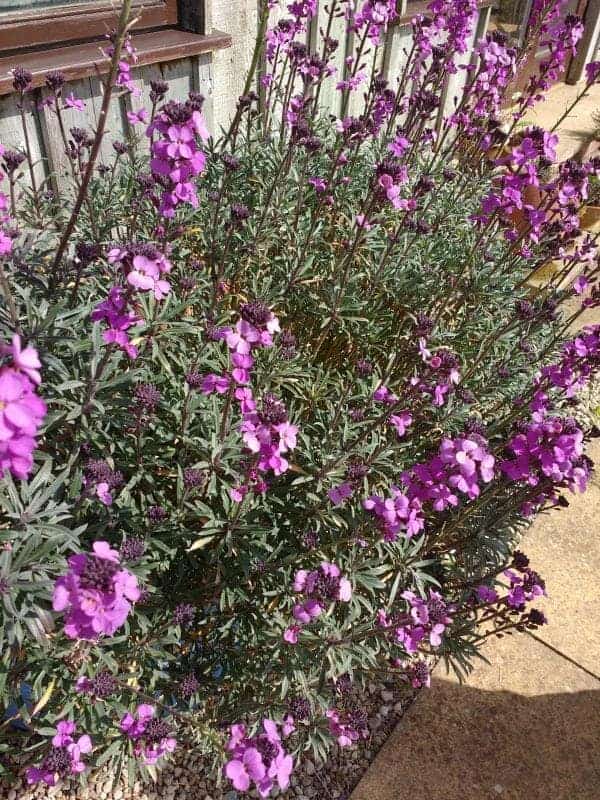 La Mare Wine Estate
After lunch, head to La Mare Wine Estate- which produces a range of delicious local wines from their vineyards. Just like France, Jersey has a great climate for growing wine grapes. They also have an orchard, which they use to create cider and local ales. You can spend the afternoon enjoying a wine tasting- this might be a day to use a taxi to get you back to your hotel. Depending on the season, you might even be able to join a wine evening, where you can enjoy dinner and wines at the estate, sampling everything they have to offer.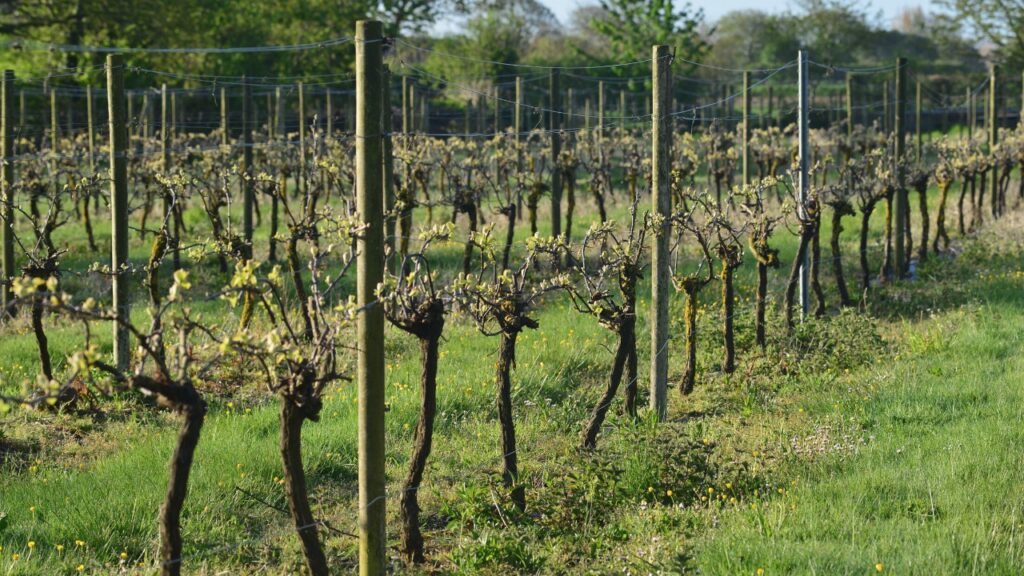 Corbiere Lighthouse
One of the most famous landmarks in Jersey is Corbiere lighthouse- and you can walk right up to it if the tides are right.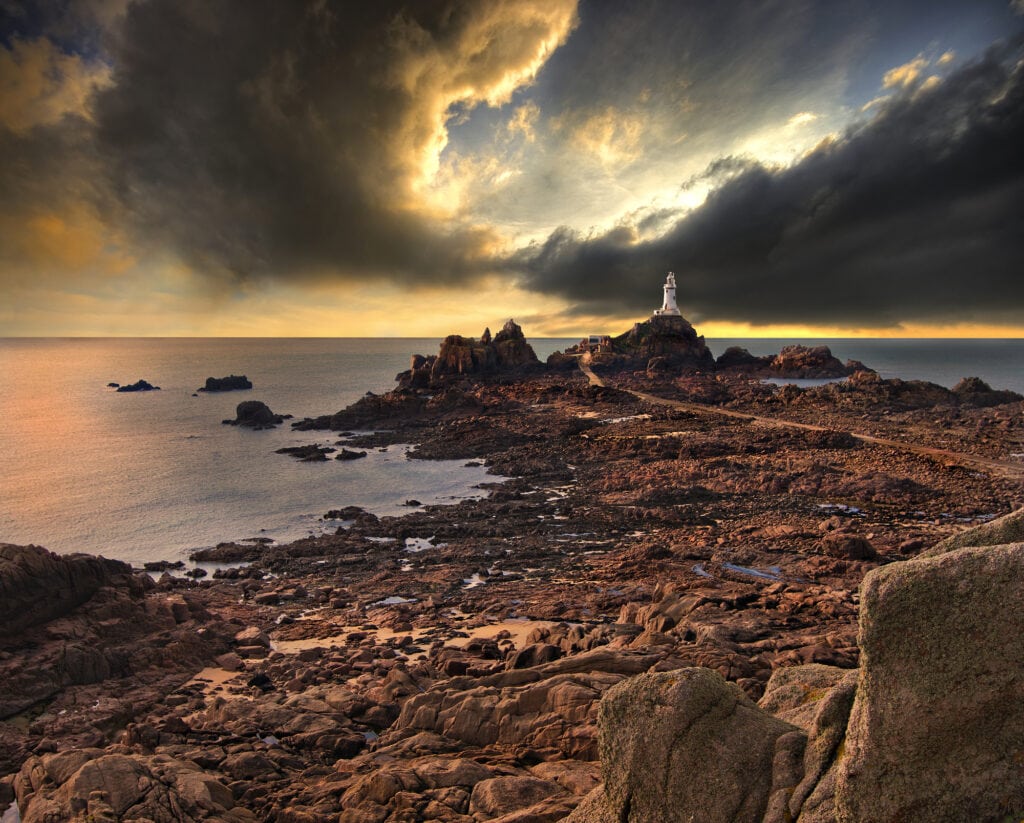 The coastline around here is fantastic, so grab a bottle of water and set off to 'Walk the Causeway'. PLEASE double-check the tide times (usually written on a sign next to the path)- the tides around the island move very fast. If you hear a claxon sound, head back to the mainland immediately. But it's a lovely walk and you often see fish and other interesting sea life in the rockpools- waiting until the tide comes in again to free them.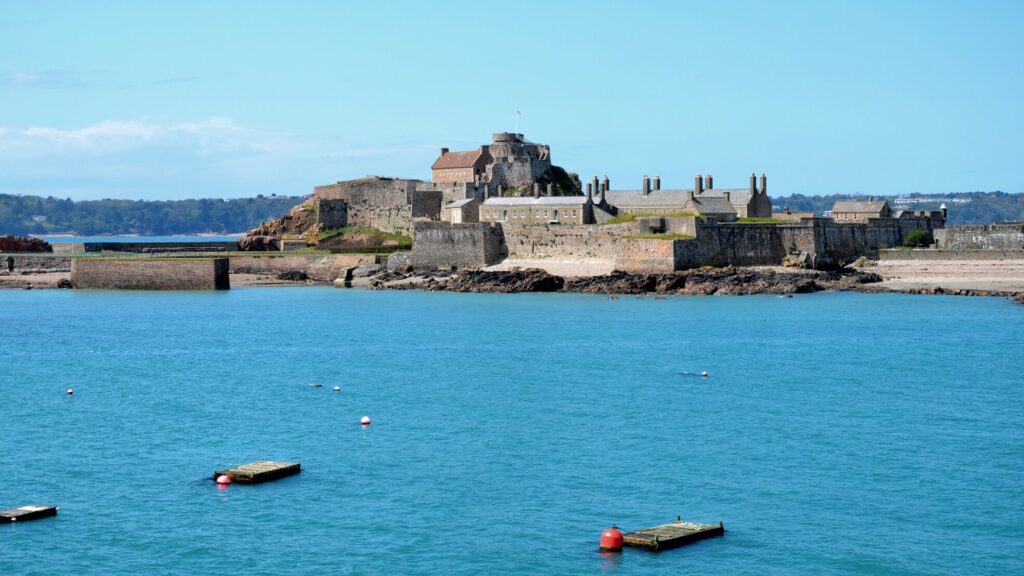 Mont Orgueil Castle – Gorey Castle
There are almost 200 steps to the top of the Castle, where you can take in one of the best views in Jersey. As you explore the network of staircases, towers and secret rooms, you'll discover hidden treasures and gruesome stories of castle life through specially commissioned artwork.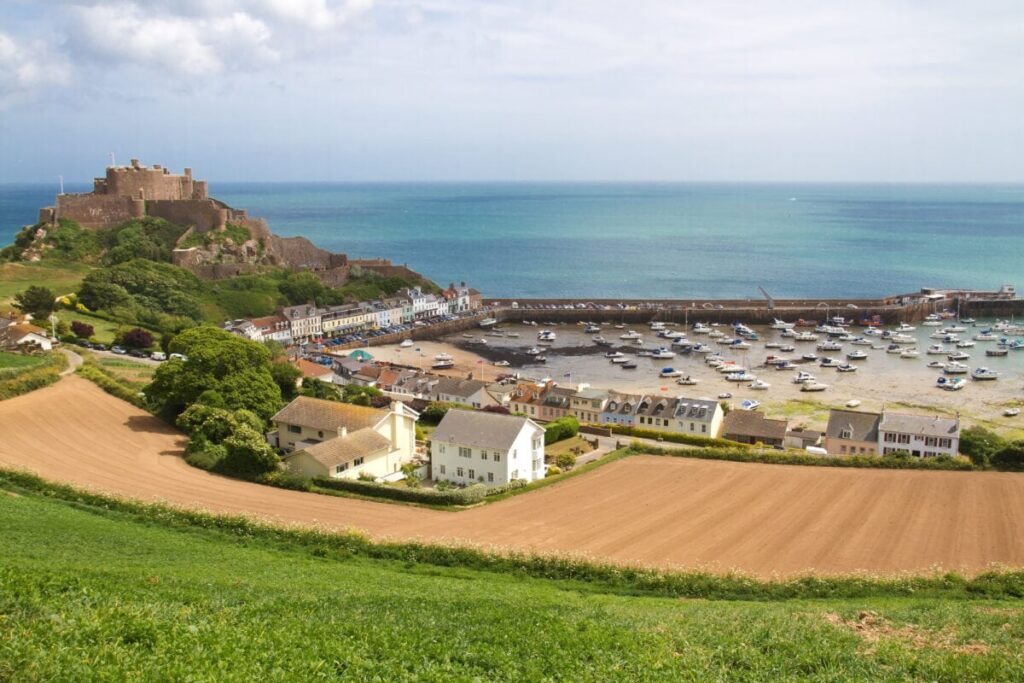 In the turrets you'll find the medieval 'wheel of urine', and in the cellars 'the witches in hell'. High on the battlements with a view of the surrounding countryside and distant French coast, you'll stand shoulder to shoulder with wooden soldiers who 'guard' the Castle from invasion.
St Brelades Bay
One of the best beaches is St Brelades Bay, just down from Corbiere. There are plenty of cafes and toilets along this stretch of beach and in high season you can hire bodyboards, and deck chairs and buy as much ice cream as you like!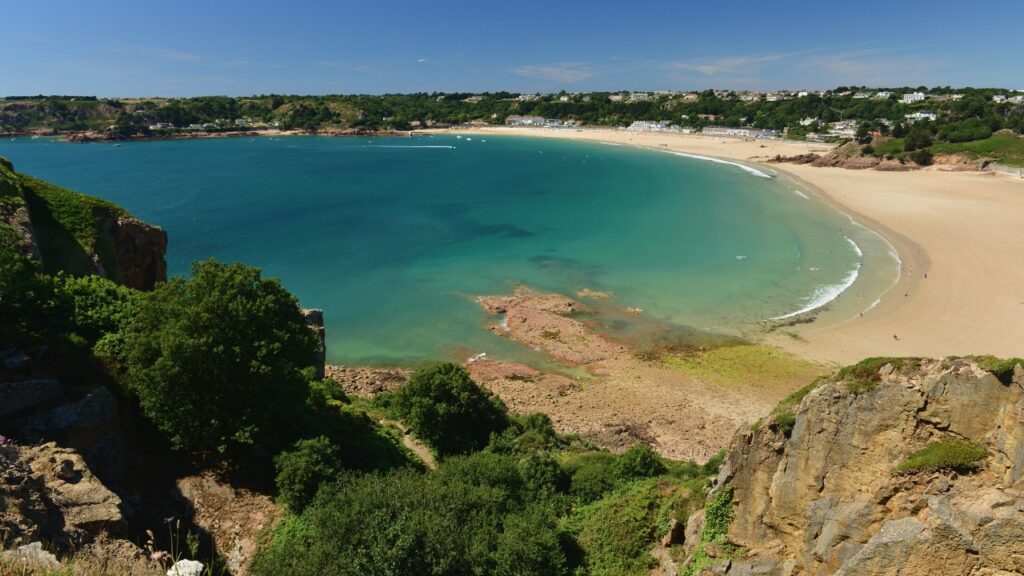 TOP TIP: If the wind is from the west you might want to head to another side of the island or go somewhere more sheltered like Beauport Bay- there are so many beaches to choose from, and there's always one sheltered from the wind.
Botanic Gardens at Samarès Manor
A visit to the exquisite gardens at Samarès Manor is an absolute must. This breathtaking landscape spans 14 acres, of carefully curated gardens boasting a diverse collections of plants. From the tranquil Japanese garden to the meticulously tended rose and lavender gardens, each corner reveals a unique and captivating display of nature's finest.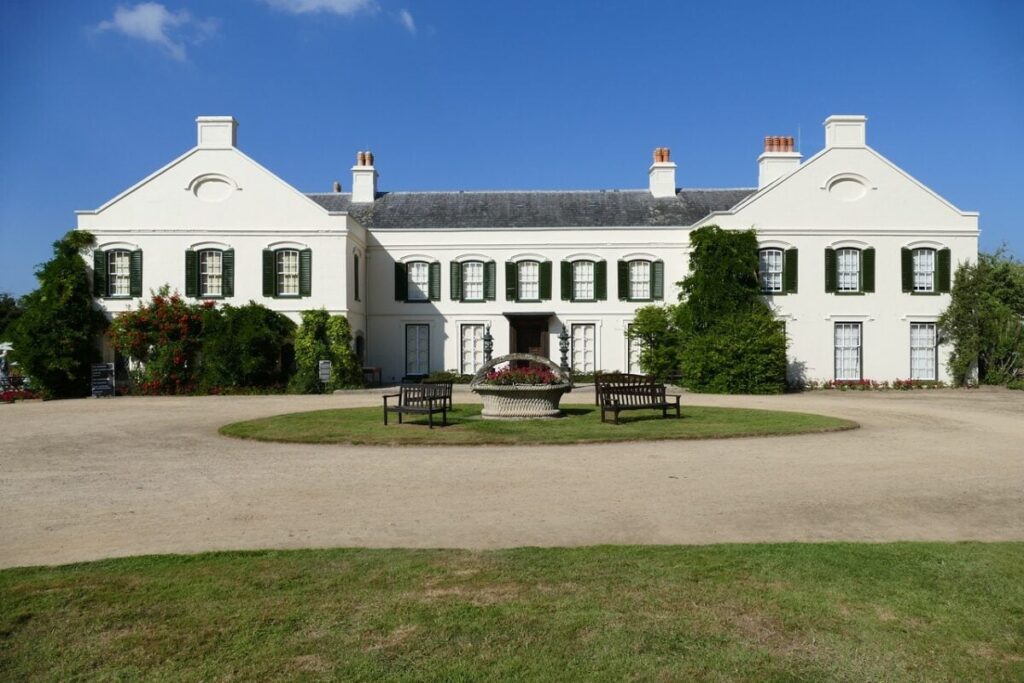 There are water gardens, a willow labyrinth, tables and a stunning herb garden. You can admire the elegant carriages in the museum and tour the Victorian Greenhouse.
Hamptonne Country Life Museum
This small yet captivating museum offers a fascinating glimpse into the island's rural heritage. It serves as a perfect destination for families and curious travelers alike, eager to delve into the rich history of Jersey's farming traditions.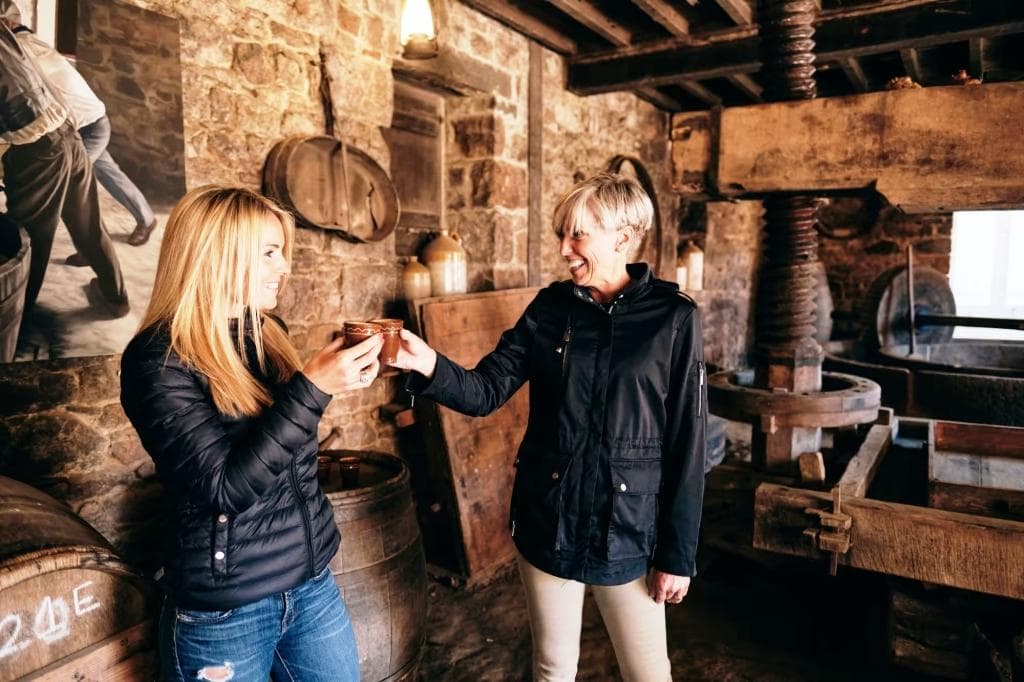 You can wander through the meticulously preserved 15th-century farmhouse buildings, each one a testament to a bygone era. Wander through the orchard, where the secrets of cider-making are unveiled within the cider barn. A true gem of the museum is the Syvret House, where history comes alive with tales from the 1940s, a period shadowed by the German Nazi occupation.
Jersey Museum and Art Gallery – St Helier
Spend the afternoon strolling around Jersey's capital, St Helier, where you will find an eclectic mix of architecture, shops and bars. Make time to visit the Jersey Museum and Art Gallery and the series of captivating and varied exhibitions including Bergerac's Island – Jersey in the 1980s.
When you step back outside, cross the road to Liberation Square for a genuine Jersey ice cream and stroll around the marina.
With two amazing Michelin-starred restaurants to choose from, you're never far from a gastronomic treat. In the centre of St Helier is the delectable Samphire Restaurant. Enjoy cocktails in the roof garden before settling down in the sophisticated but understated interior to indulge in a stunning menu of impeccably prepared local ingredients.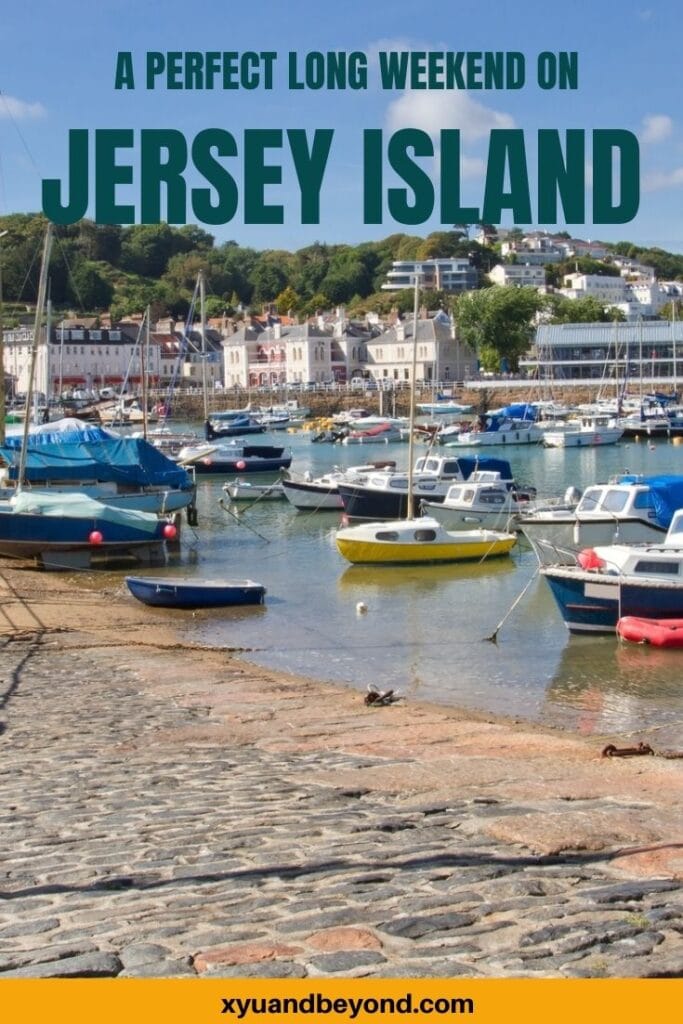 Guest post written by: Kathryn Bird was born in Jersey and spent her childhood playing on the beaches there. She never ever expected to return years later having quit her job to tour Europe by motorcycle and camper.
She loves to share her adventures and encourage others to have their own on her website bikergirllife.com, and you can also follow her on: