17 Best Things to Do in Naxos, Greece
Ah, Naxos! If you're on the hunt for the best things to do in Naxos, in the Greek Islands you've come to the right place.
From the moment I stepped off the ferry, I knew I was in for a week of pure bliss along my Cycladic Greek itinerary. White-washed Naxos Old Town cascades down from an ancient castle right in front of you and off to the left is the peninsula with the glorious Temple of Apollo. The island's allure is truly immediate, and you haven't even explored its relaxing golden beaches and charming villages yet.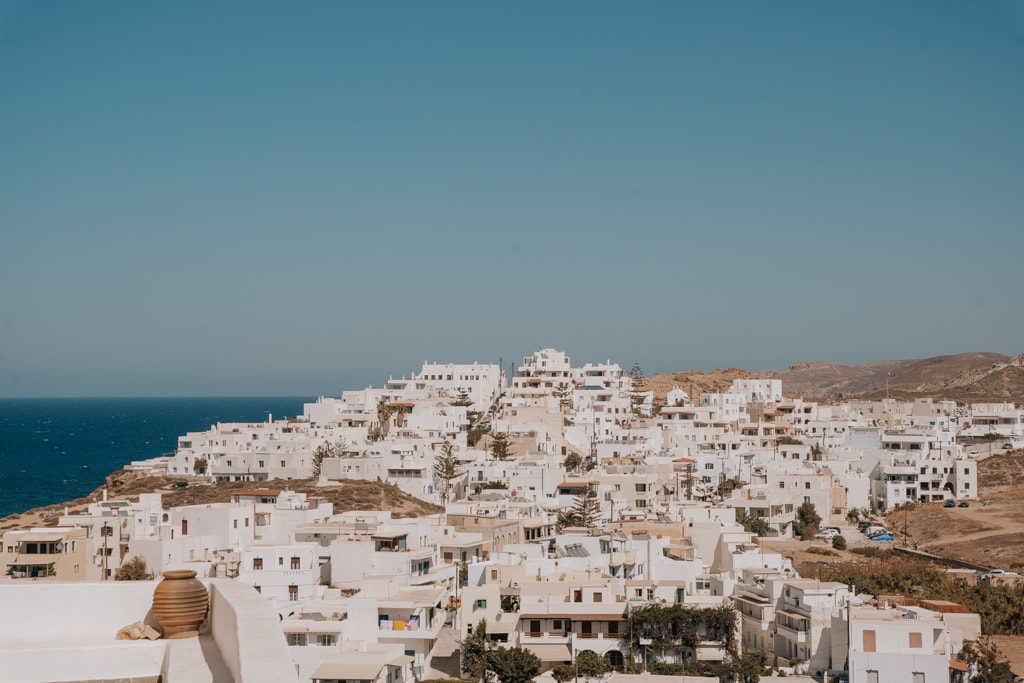 Trust me, narrowing down Naxos attractions to a shortlist was no easy feat. So, whether you're into history, looking to lounge on a beach, or eager to explore local cuisine through a family-run cooking class, there's no shortage of Naxos things to do.
In this guide, I'll walk you through what to do in Naxos to make the most of your trip. From exploring the colourful village of Halki to a catamaran cruise through picturesque crystal-clear bays, get ready for a whirlwind tour of the island's must-see spots.
Xyuandbeyond is reader-supported. When you buy through links on our site, we may earn an affiliate commission. You can read my privacy policy here.
Naxos Old Town Chora
Naxos Old Town Chora is the island's central hub, and it's a must-visit for anyone interested in history, shopping, or just soaking up local culture. The streets are narrow and winding, filled with shops that offer everything from handmade leather goods to local spices. If you're looking to buy souvenirs, this is your spot.
The Kastro, a 13th-century Venetian castle, is the focal point of the Old Town. To get there, you'll need to climb a series of stone steps, so wear comfortable shoes. Once at the top, you'll find a few small museums, a Catholic Cathedral – the Panagia Drosiani Church the oldest Christian church in Naxos, and a stunning view of the harbor.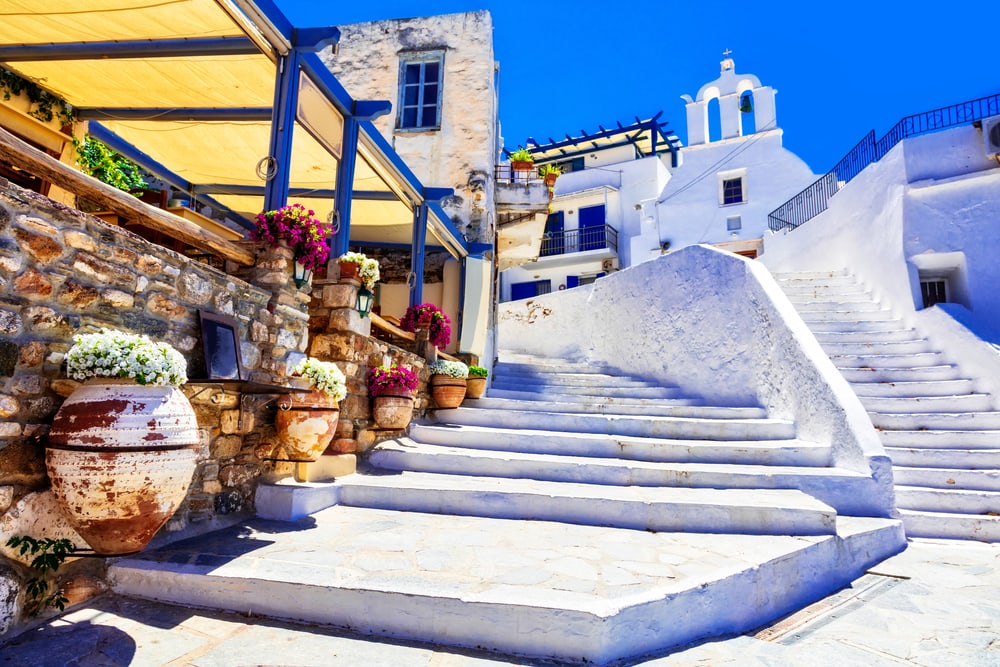 Getting to the Old Town is straightforward. If you're coming from the port, it's just a 5-minute walk inland and uphill.
For food, don't miss the local tavernas that serve up traditional Greek dishes like moussaka and souvlaki, for less than 10 euros a plate. And if you're into trying local spirits, look for a place that serves Kitron, a Naxos specialty.
Naxos Chora is also my number one recommendation as the best area to stay in Naxos because of its central location, amenities and bountiful attractions.
Sunset at the Temple of Apollo
Catching the sunset at the Temple of Apollo, commonly known as the Portara, is a quintessential Naxos experience. This marble doorway is what remains of a 6th-century BC temple. It's situated on a small islet connected to Naxos Town, making it easily accessible. I walked there from the Old Town in about 10 minutes.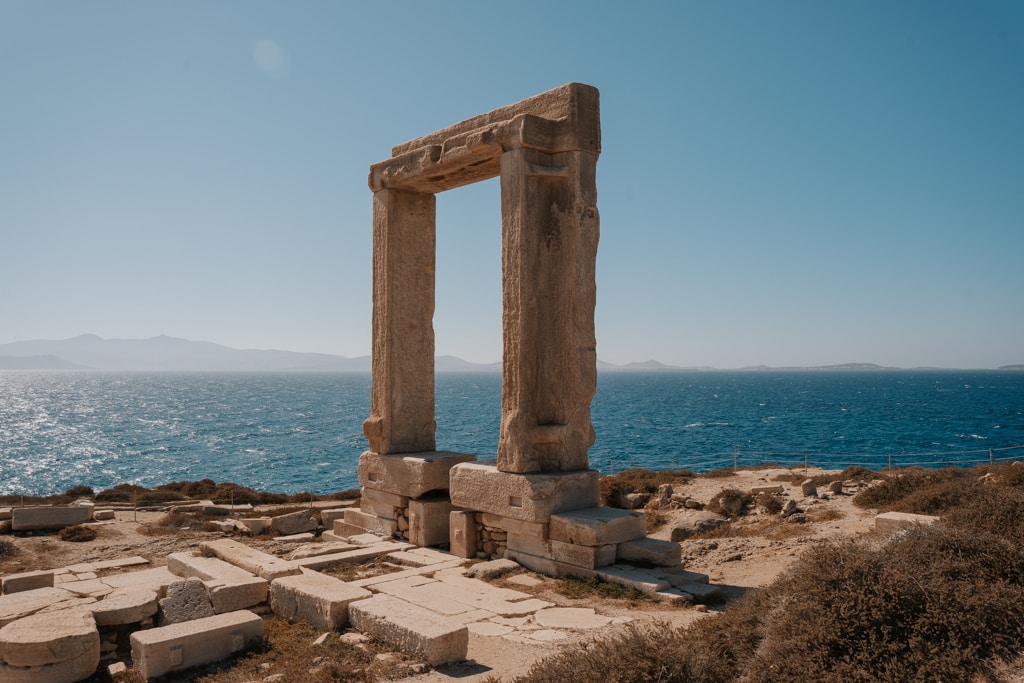 The best time to go is about 30 minutes before sunset. This gives you enough time to find a prime viewing spot among the rocky outcrops around the Portara. It's a popular spot, so expect some company. If you're into photography, bring a tripod for that perfect golden hour shot.
There's no entrance fee, and the area is open 24/7, although the pathway can be a bit uneven. If you're staying in Naxos Town, this is a no-brainer as it's one of those Naxos attractions that's both convenient and worth your time.
Agios Georgios Beach
Agios Georgios Beach is your go-to for a quick beach fix without straying far from Naxos Town.
It's about a 10-minute walk from the central square, making it super convenient if you're staying nearby in an affordable Naxos boutique hotel or apartment. The beach has golden sand and very shallow waters that stretch far out, making it a hit for families and swimmers.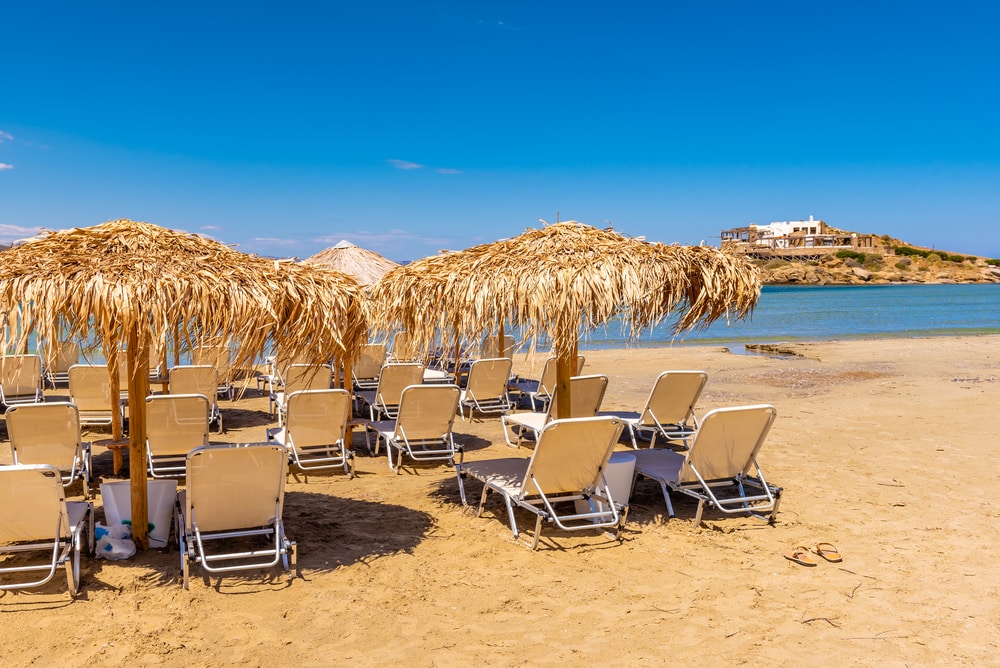 I spent a day here and found it to be well-equipped. You can rent a sunbed and umbrella for around 8 euros for the day. If you're into water sports, there's a rental shop offering paddleboards and windsurfing gear.
For food, you're in luck. The beach is lined with tavernas where you can get a decent seafood meal. I tried the grilled octopus at one, and it was delicious. If you're planning to spend the day, most places also offer free Wi-Fi, so you can stay connected.
Stroll around Charming Halki Village
Halki Village offers a different vibe compared to the beach-centric attractions of Naxos. Located about 16 km from Naxos Town, you can get there by local bus in about 30 minutes or by rental car in 25 minutes. The road connecting the mountain villages of Halki, Filoti and Apiranthos offers breathtaking views of the mountains and the sea. The village of Halki is known for its Venetian architecture and its role as the former commercial center of the island.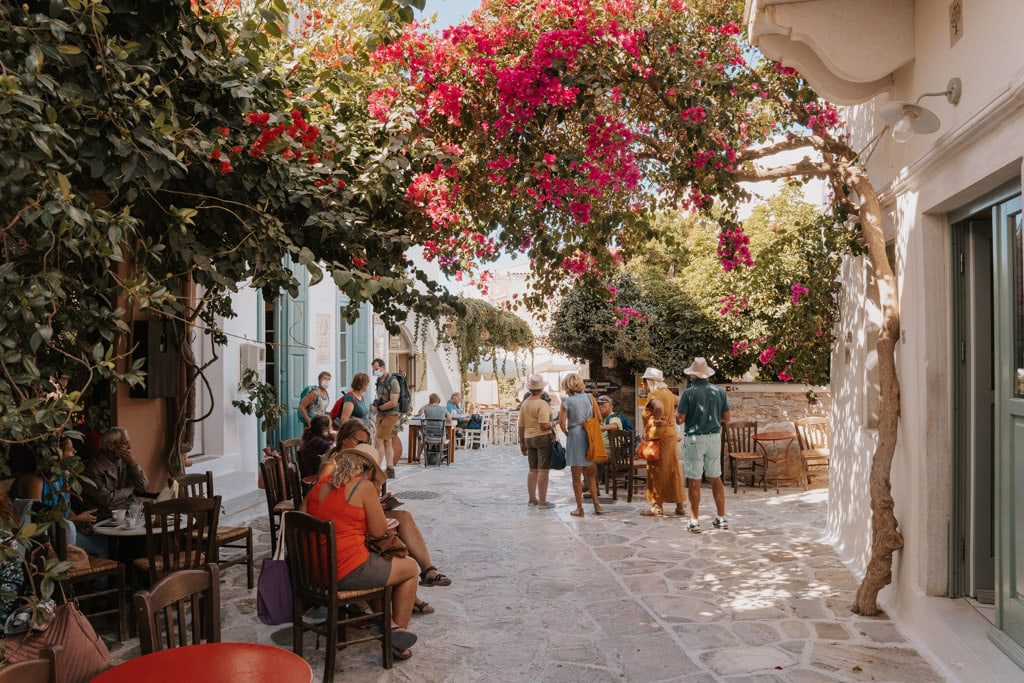 The village square is the main gathering point, surrounded by shops that sell local products like olive oil, herbs, and the famous Naxian liqueur, Kitron. Don't miss Vallindras Distillery; it's the original producer of Kitron and offers free tastings.
If you're into hiking, there are trails leading from Halki to nearby villages. I particularly liked the short jaunt out to the Church of Saint George Diasoritis through the arid olive groves. Maps are available at the local tourist office.
For a quick bite, I found a café near the square that served up a mean Greek coffee and baklava.
Explore Filoti Village
Filoti is another inland village that's worth a visit, especially if you're looking to experience Naxos beyond its beaches. The village is situated at the base of Mount Zas, the tallest peak in the Cyclades.
I drove my trusty scooter rental to Filoti and used it as a starting point for my hike up Mount Zas, but even if you're not hiking, the village itself is charming. The main square is lined with cafes and eateries where locals gather for coffee and conversation.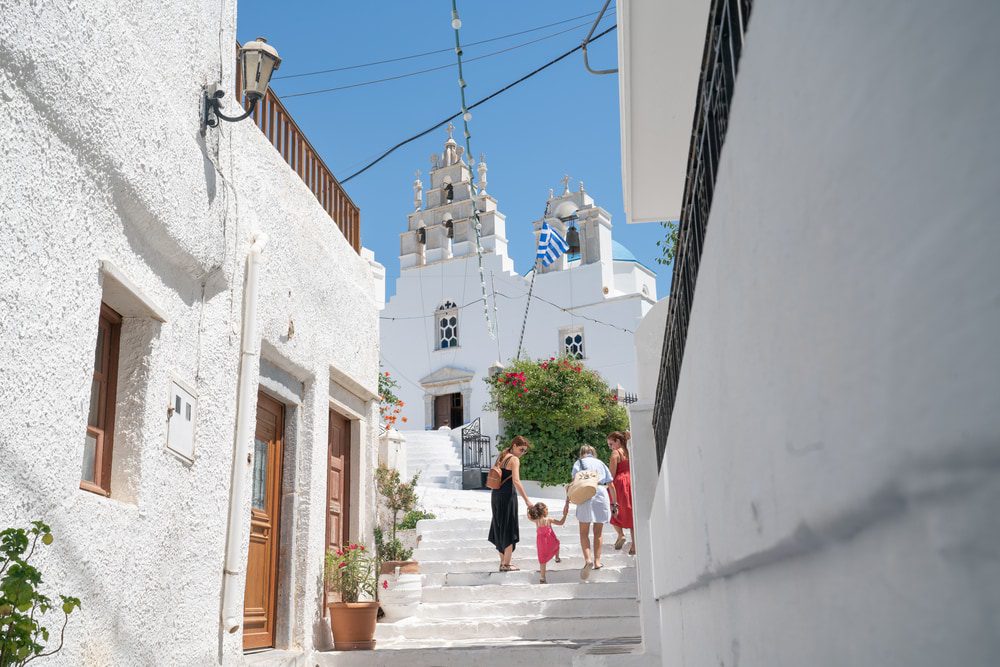 If you're into Greek Orthodox architecture, the Church of Panagia Filotitissa is worth a visit; its intricate iconostasis is a sight to behold. It was also my favourite stop in this charming hillside village.
Filoti is about 20 km from Naxos Town, and you can get there by bus in around 40 minutes or by car in about 30 minutes.
Cooking Class at Basiliko Family-Run Tavern
If you're a foodie like me, taking a one day cooking class at Basiliko Tavern is one of the most authentic Naxos things to do. Located in a rural area about a 15-minute drive from Naxos Town, this experience offers a deep dive into Greek cuisine.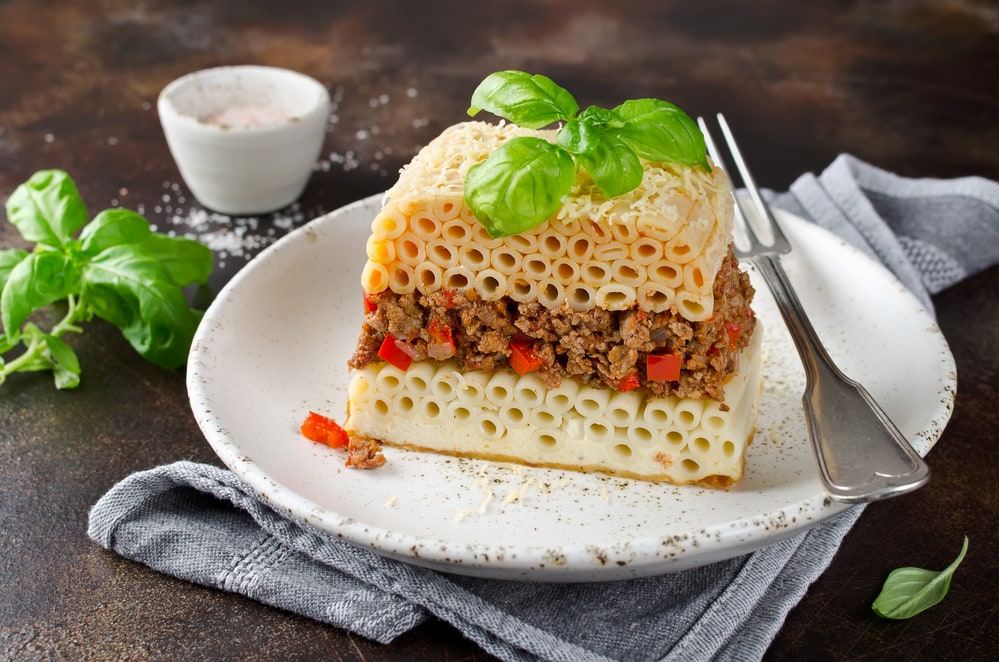 The class lasts about 4 hours and is offered twice daily, It's a hands-on experience that is both educational and fun which also includes all the ingredients and a meal at the end.
Booking in advance is advised, especially during the high season. If you have dietary restrictions, they're pretty accommodating, but it's best to mention it while booking.
Visit the Temple of Demeter
For history buffs, the Temple of Demeter is a must-visit. The temple dates back to the 6th century BC and is dedicated to Demeter, the goddess of agriculture.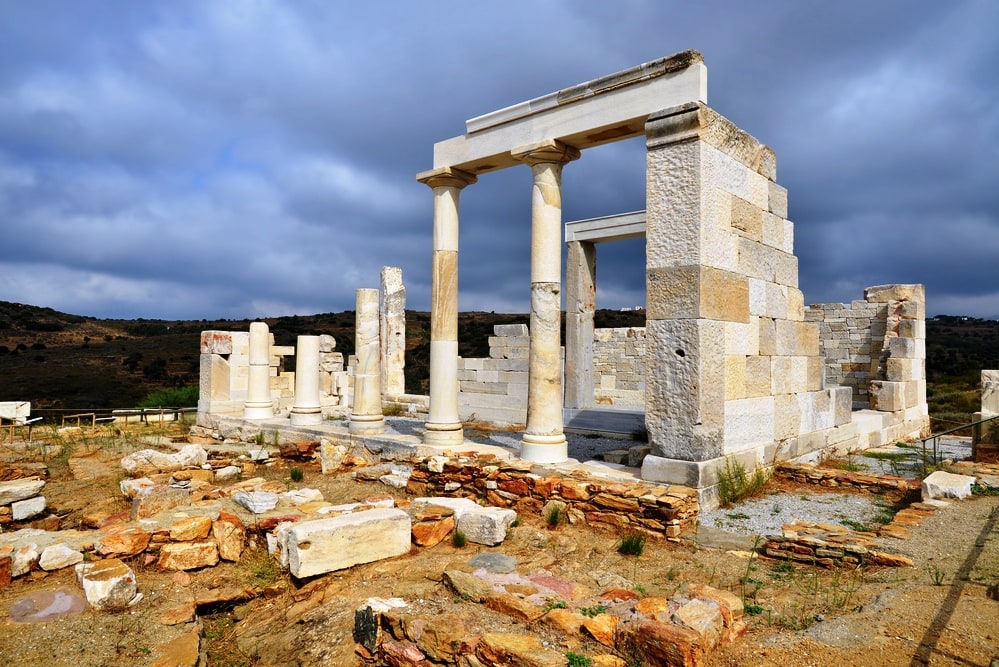 The entrance fee is 4 euros, and it's open from 8:30 a.m. to 3:30 p.m (closed Tuesdays).
I recommend going early to avoid the crowds and the heat of mid-day. There's also a small museum on-site that provides context to the temple and the artifacts found there. If you're driving, there's free parking available.
Agios Prokopios Beach
Agios Prokopios Beach is another must-visit for beach lovers, located along the picturesque southwestern coastline of Naxos. This beach is known for its crystal clear waters and fine, golden sand and great scuba diving including the impressive wreck of cargo ship Marianna in Agios Prokopios beach.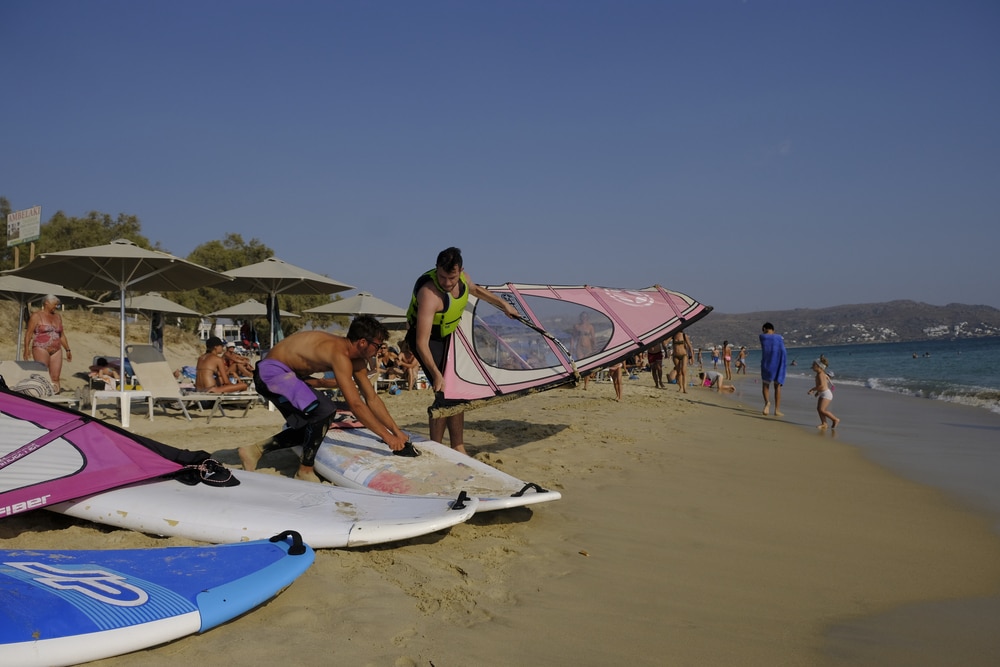 I found this beach to be a bit more peaceful than the main Agios Georgios. You can find vendors offering sunbed rentals for an economical price. To the southern end of the 1.5 km stretch of sand, you will find a range of beach bars and restaurants offering everything from cocktails to full meals. The sunbed rentals are also more expensive down this way. If you're into snorkeling, the water here is clear enough to offer a good experience, just bring your own gear.
You can get there by local bus from Naxos Chora in about 15 minutes, or if you're driving, it's a quick 10-minute ride.
Agia Anna Beach & Town
Agia Anna is another beach-town combo that's worth a visit, especially if you're looking for a quieter vibe. It's located just 1 km down the road from Agios Prokopios, making it easy to visit both in one day.
The beach here is less crowded and offers a more laid-back atmosphere. Sunbed rentals are available, but there's also plenty of free space if you prefer to lay down a towel. I opted for the latter and enjoyed a peaceful afternoon reading by the sea.
The town itself has a small marina and several tavernas that serve fresh seafood. I had grilled sardines at one of them, and they were delicious and reasonably priced.
Catamaran Cruise
If you're looking to see Naxos from a different perspective, a catamaran cruise is a fantastic option. These cruises typically last for a full day and take you around the island's most scenic bays and small Cyclades islands . The cruise included stops at secluded beaches, snorkeling spots, and even a small cave.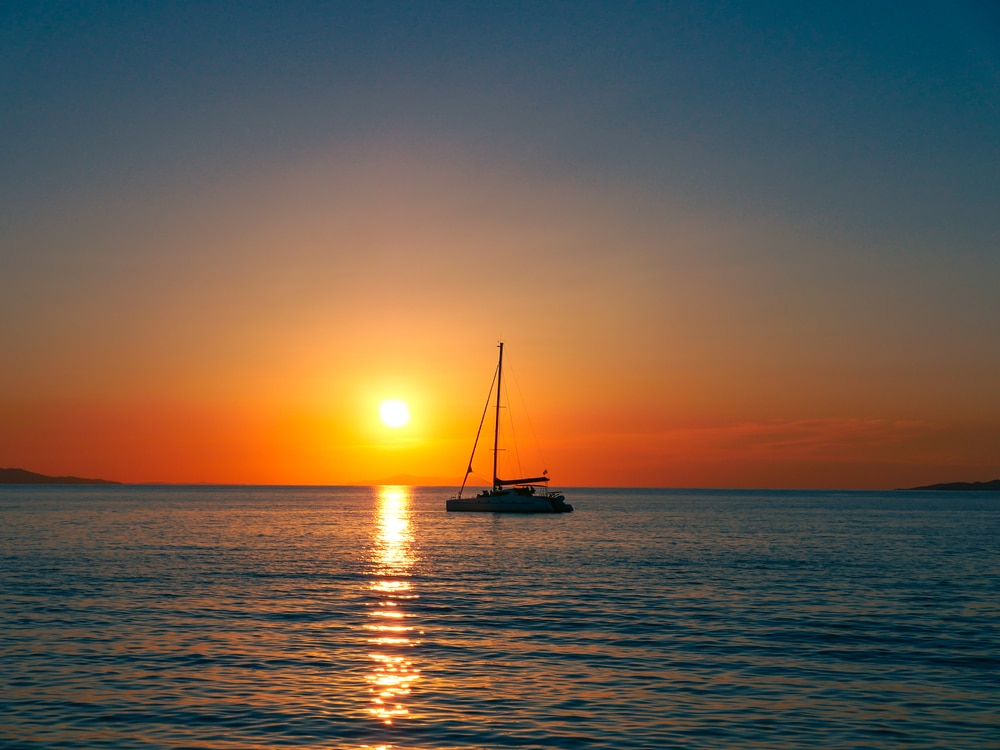 The cost of the catamaran cruise usually includes lunch and drinks, but make sure to check first. Most cruises depart from Naxos Town's main port or Agia Anna, and it's advisable to book at least a day in advance, especially during peak season.
What is great about this experience is the chance to see parts of Naxos that are otherwise inaccessible. Plus, the crew will often share interesting tidbits about the island's history and geography. Make sure to bring sunscreen, a hat, and a camera as you'll want to capture the stunning views.
Relax at Plaka Beach
Plaka Beach is the epitome of a chill beach day in Naxos. The beach stretches for several kilometers, offering plenty of space to find your perfect spot or go on a leisurely stroll.
What sets Plaka Beach apart is its more laid-back, bohemian vibe. There are sunbeds available for rent, but you'll also see plenty of people with their own beach mats and umbrellas.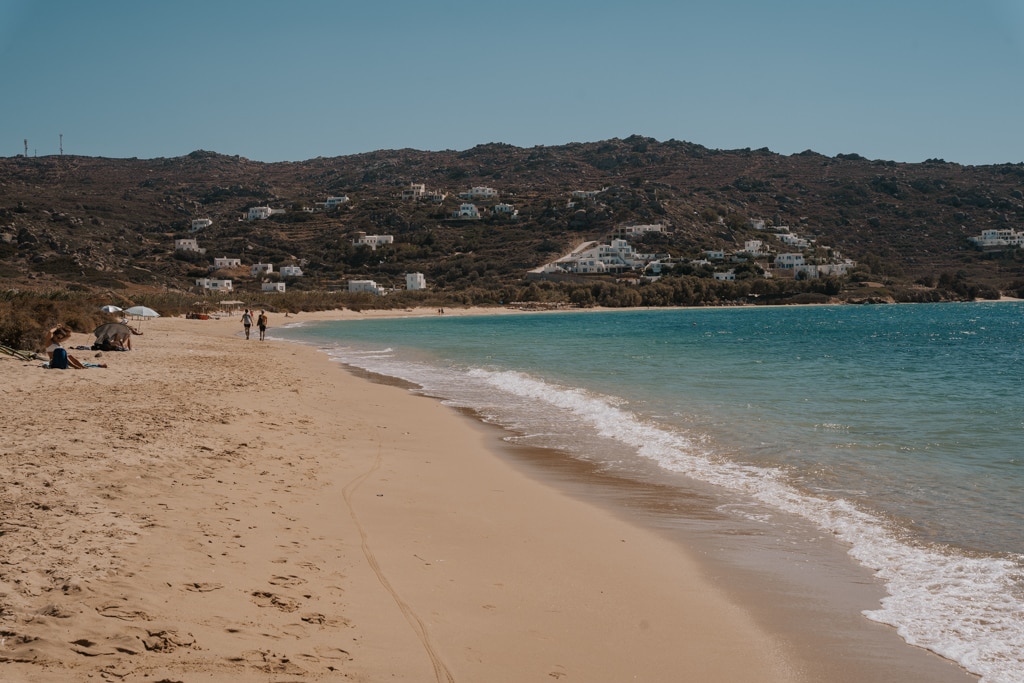 There are a few beach bars and tavernas scattered along the shore. I grabbed a smoothie from one of the beach bars, and it was the perfect refreshment for a hot day. If you're looking to escape the crowds but still want amenities within reach, Plaka Beach is your go-to.
Plaka Beach is located about 8 km from Naxos Town, you can get there by bus in approximately 30 minutes or by rental car in about 15 minutes.
Windsurf in Mikri Vigla
For those who crave a bit of adrenaline, Mikri Vigla beach is the windsurfing capital of Naxos. The beach is known for its consistent winds, making it a hotspot for windsurfing and kitesurfing.
Rental shops along the beach offer equipment and lessons. A beginner's lesson costs around 50 euros, and that includes all the gear you'll need. If you're already experienced, you can rent just the equipment for about 20 euros per hour.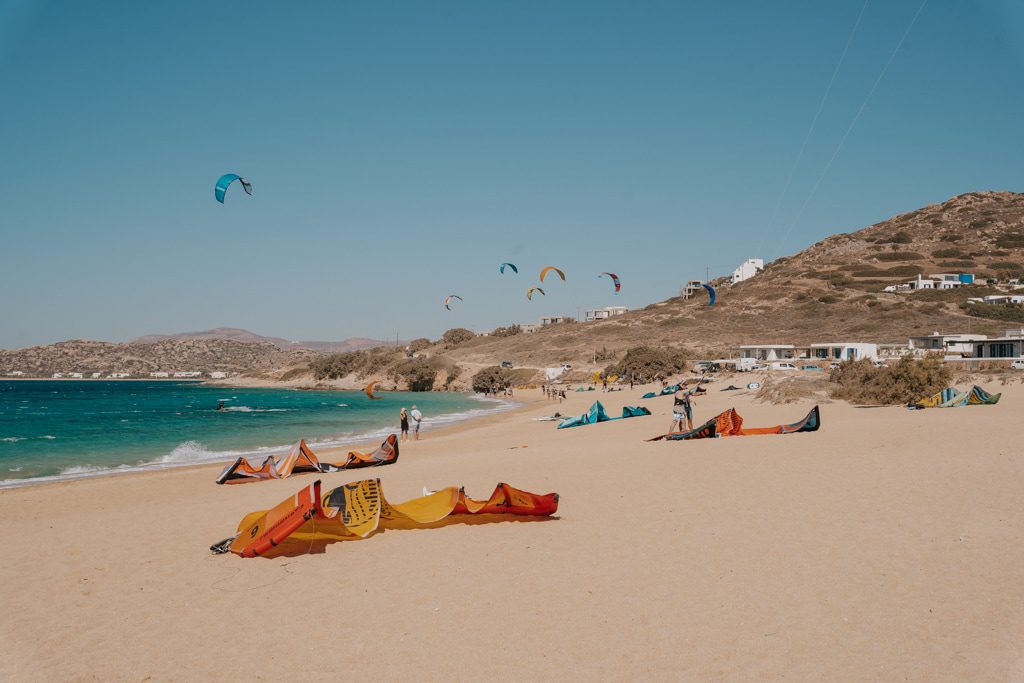 If you aren't into windsurfing, watching the pros at work while lounging on the white sand beach is also a great option.
The beach itself is less crowded than others closer to Naxos Town, and there are a couple of tavernas where you can grab a meal or a drink.
Explore the Alyko Hotel Ruins
For something a bit off the beaten path, the Alyko Hotel Ruins offer a unique experience. Located on the southwestern coast of Naxos, you'll need a car to get here as public transport options are limited. The ruins are of an unfinished hotel project from the 1970s and have since become a sort of open-air art gallery.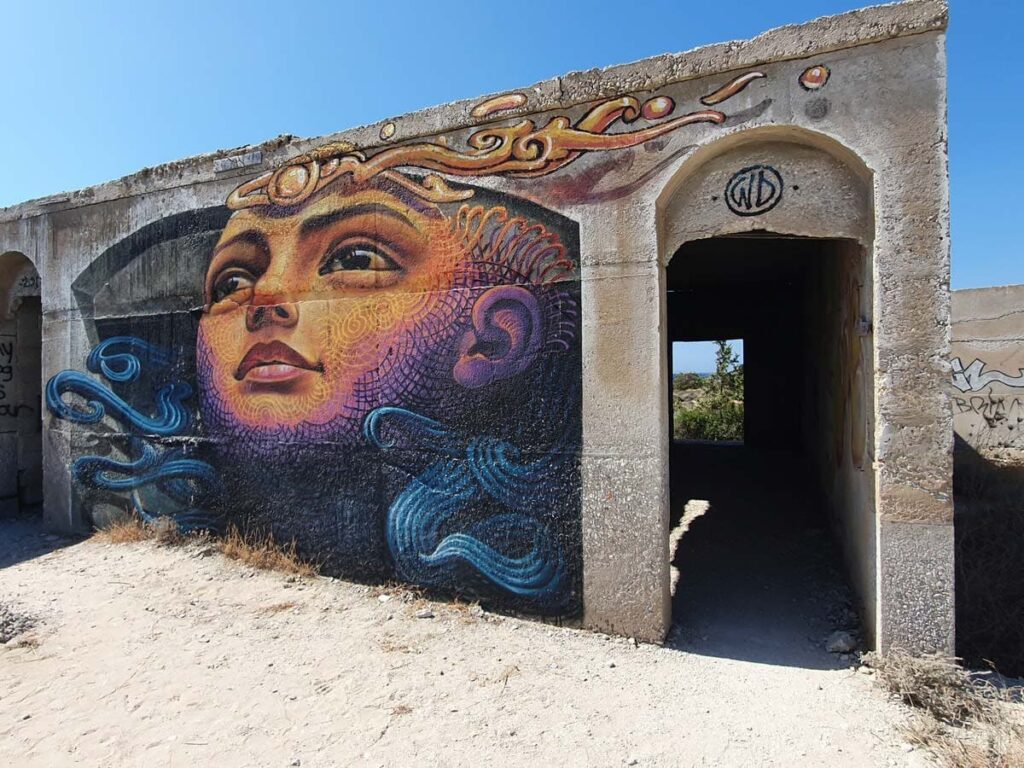 I took my scooter there and spent about an hour exploring. Local artists have turned the walls into canvases, featuring a range of graffiti and murals. It's a stark contrast to the natural beauty of the nearby Alyko Beach, which you can also visit while you're there.
There's no entrance fee, and the area is generally quiet, making it a good spot for some introspective time or unique photography. Just be cautious as the structures are not maintained, so watch your step.
Visit a Naxos Winery
If you're a wine enthusiast, a visit to Saint Anna Winery is a delightful way to spend an afternoon. This is a great addition to a day spent enjoying a cooking class or visiting the villages of Halki and Filoti.
The winery offers a 1-hour tour that includes a walk through the vineyards, a visit to the production area, and, of course, a wine tasting. They specialize in organic wines, and I was particularly impressed with their Assyrtiko, a white wine that's native to the Cyclades.
The winery also has a small shop where you can purchase wines to take home or ship. If you're planning to visit during peak season, it's a good idea to book your tour in advance.
Hike up Mount Zas
For outdoor enthusiasts, hiking up Mount Zas is a rewarding experience. Standing at 1,004 meters, it's the highest peak in the Cyclades. The trailhead starts in Filoti Village, and it's about a 3-hour round trip hike. The views from the top are definitely worth the effort.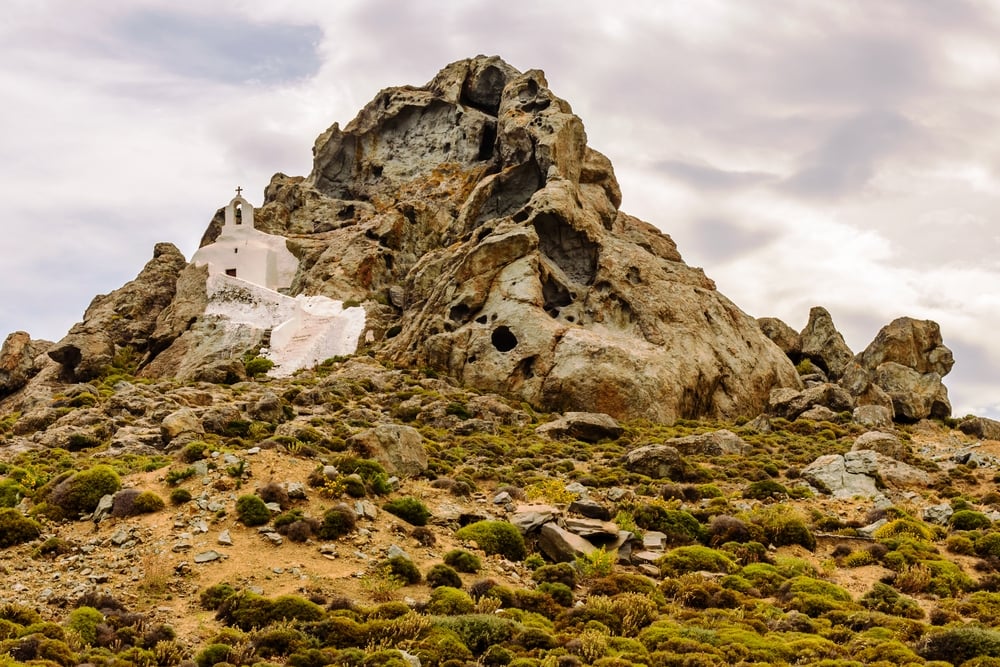 The trail is well-marked but can be rocky and steep in parts, so sturdy hiking boots are recommended. Also, there's no shade along the way, so bring plenty of water, sunscreen, and a hat. It's advised to tackle this hike early in the morning to avoid the scorching Greek sun.
The entrance to the trail is free, and you'll find a small parking area if you're driving.
Once you reach the summit, you'll find a small chapel and panoramic views of Naxos and neighboring islands. It's a perfect spot for a picnic, so pack some snacks to enjoy at the top.
Naxos Island Bus Tour
If you're short on time or prefer a guided experience, a bus tour of Naxos Island is a convenient way to see multiple attractions in one day. These tours usually last about 8 hours and cover key spots like Halki Village, the Temple of Demeter, and several beaches. This is also a great way to get an overview of the island on your first or second day here to help you decide where to spend your time later.
Pick-up and drop-off are usually from Naxos Town, making it convenient if you're staying there. The guides are generally knowledgeable and offer insights into the island's history and culture.
Day Trip to Smaller Cyclades
If you've got an extra day to spare, an organized day trip to the nearby smaller Cycladic islands or to Antiparos and the Blue Lagoon is well worth it. The boat from Naxos Chora leaves at 8 a.m. and you will spend 10 hours on the water.
Antiparos is smaller and less touristy than Naxos but offers its own set of charms. The main village has narrow streets filled with shops and cafes, similar to Naxos Old Town Chora but on a smaller scale. One of the highlights is the Antiparos Cave, which offers stunning stalactite formations.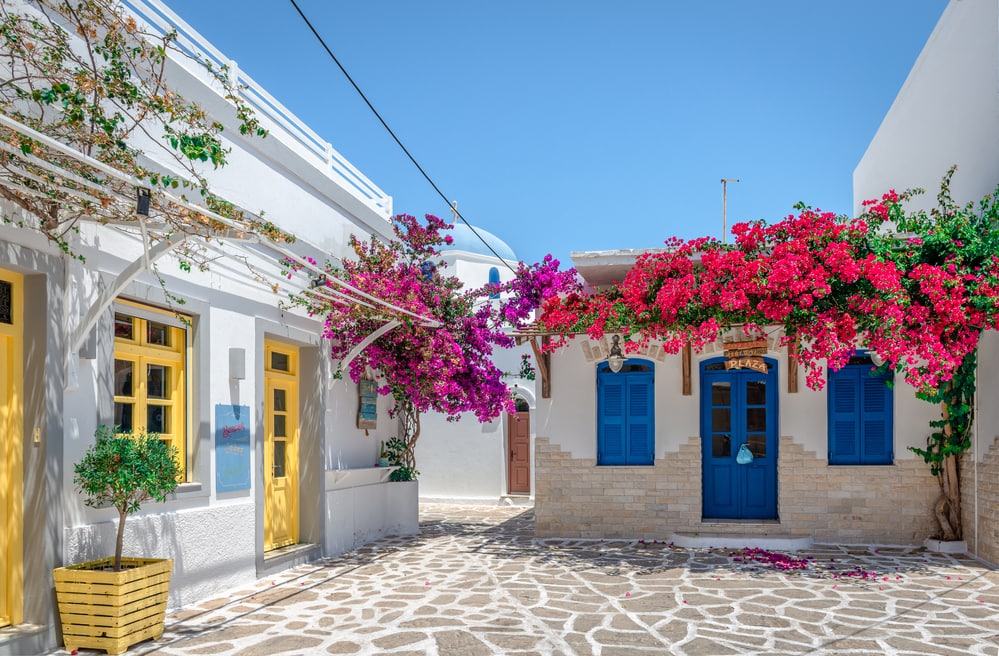 The island also has beautiful beaches. Agios Spiridonas and Psaraliki are both easily accessible. If you're looking for a quieter, laid-back experience, a day trip to Antiparos is a great addition to your Naxos itinerary.
Final Thoughts on Naxos Things to Do
And that's a wrap on the best things to do in Naxos, Greece!
From the history of Naxos Old Town Chora and the Temple of Demeter to the sun-soaked bliss of Agios Georgios and Plaka Beach, this island offers a rich tapestry of experiences.
Whether you're exploring charming villages like Halki and Filoti or setting sail on a catamaran cruise around picturesque bays, there's no shortage of Naxos attractions to fill your itinerary.
If you are visiting Greece you might also like to read
10 romantic things to do in Santorini for couples – the ultimate guide
3 Days in Santorini Itinerary: A Bewitching Greek Island
Author Bio: Haley is the founder of the global travel blog, Haley Blackall Travel. She has travelled to 40+ countries across 5 continents over the last 15 years. She loves to share in-depth travel guides and recommendations to help travellers get the most out of their vacation time, including her favourite boutique hotels, things to do and travel itineraries.
Pin it to save it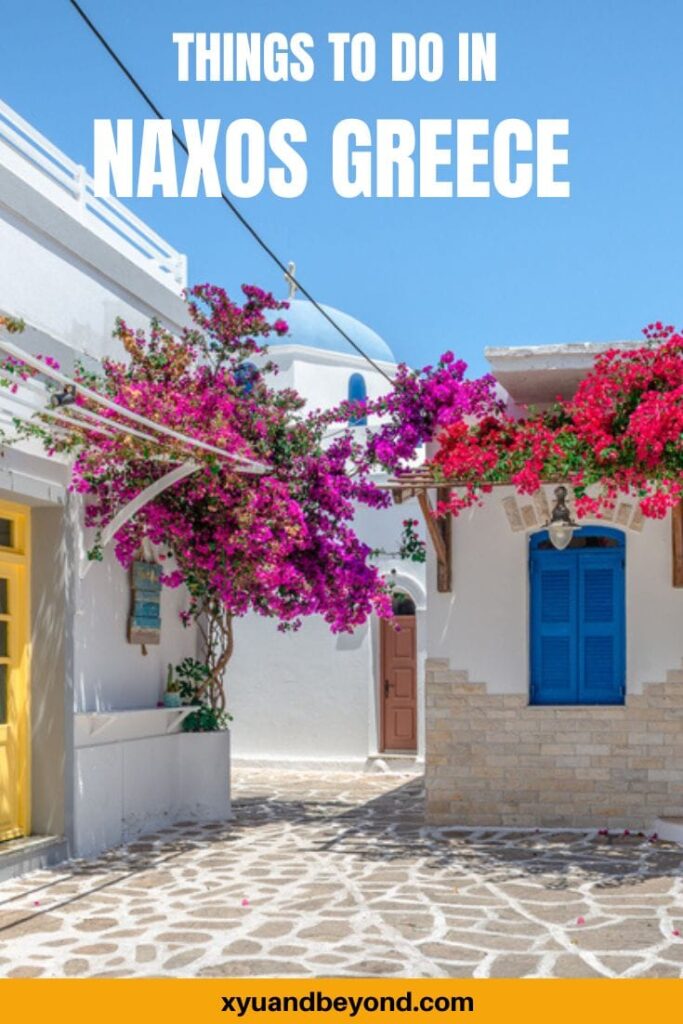 Latest posts by Faith Coates
(see all)