One fabulous day in Menton France
Menton, a wonderful hidden gem located on the French Riviera, between Monaco and Italy, is known for its sunny weather, Mediterranean atmosphere, fresh seafood, and beautiful gardens.
Due to its privileged location, it is perfect for visiting on a day trip from Nice or Monaco. However, if you have more time that's even better because staying for a couple of nights in this special place is a delightful experience (you can read about the best hotels to stay in Menton, France here).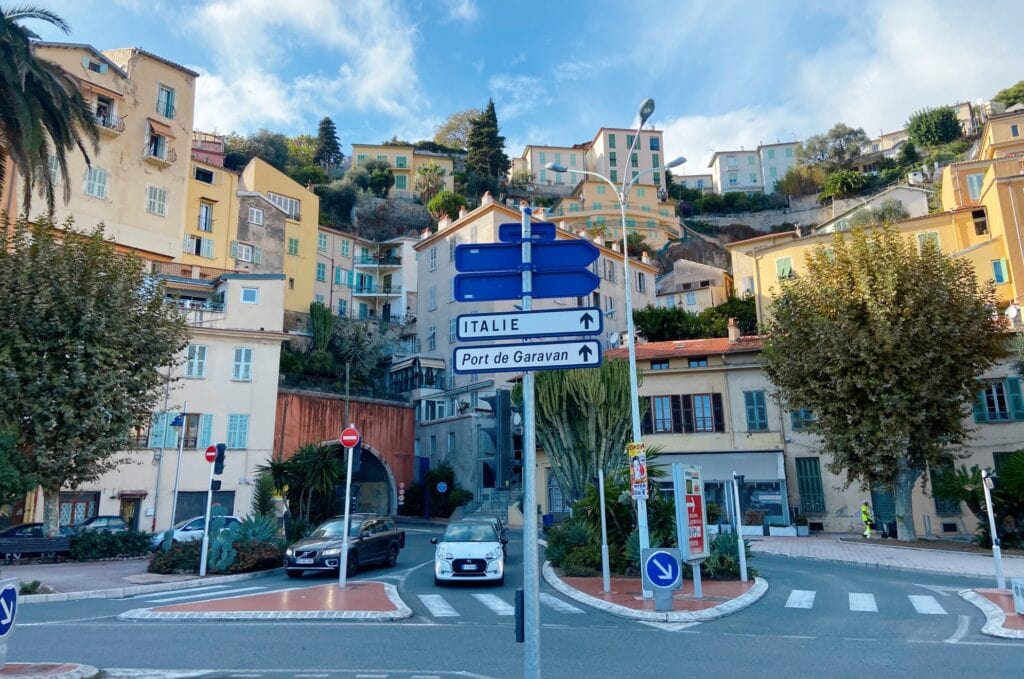 Looking for the best way to spend a full day in Menton? Well, you have come to the right place.
This guide will give you everything you need to know for spending a perfect day in Menton, including the best things to see and do, where to eat, and how to get around.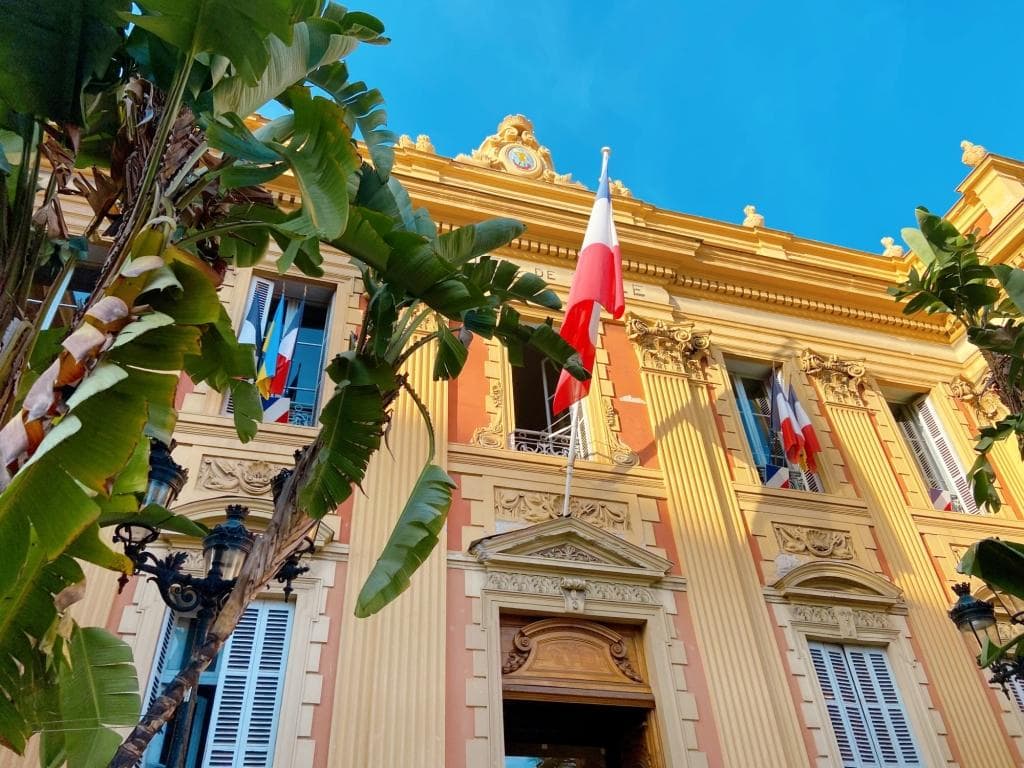 Xyuandbeyond is reader-supported. When you buy through links on our site, we may earn an affiliate commission. You can read my privacy policy here.
Pros and Cons of Living in France
Best time to visit Menton
The wonderful thing about the French Riviera is that it enjoys beautiful weather all year round and therefore, it's always worth visiting.
However, if you want to experience the best that Menton has to offer, the months of April to October are ideal.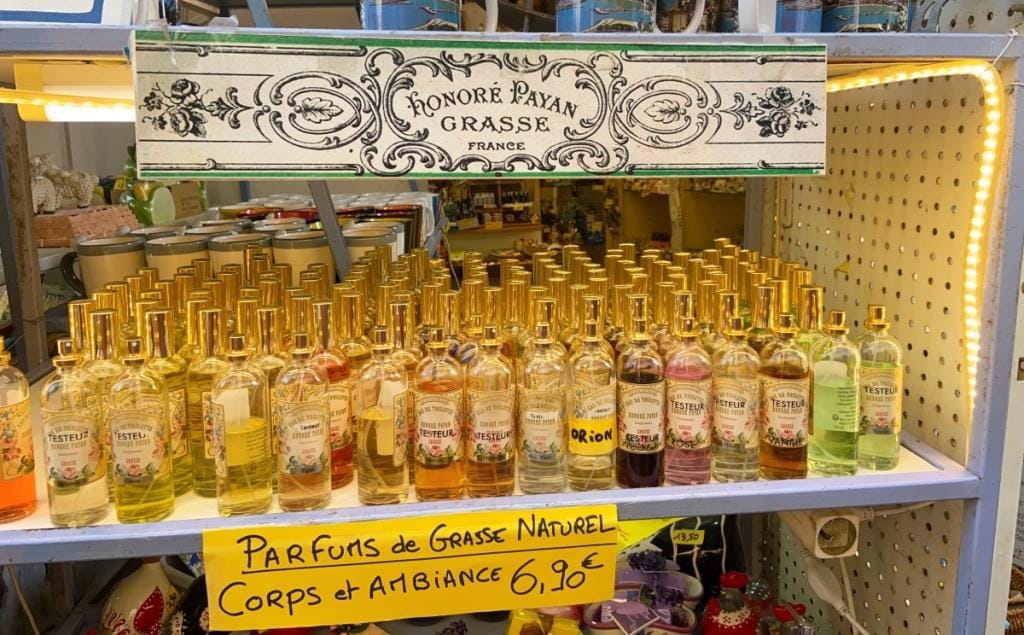 This is when the town comes alive with visitors, the days are long and warm, and the sea is at its most inviting. Of course, this also means that accommodation and attractions will be more expensive and busy during these months.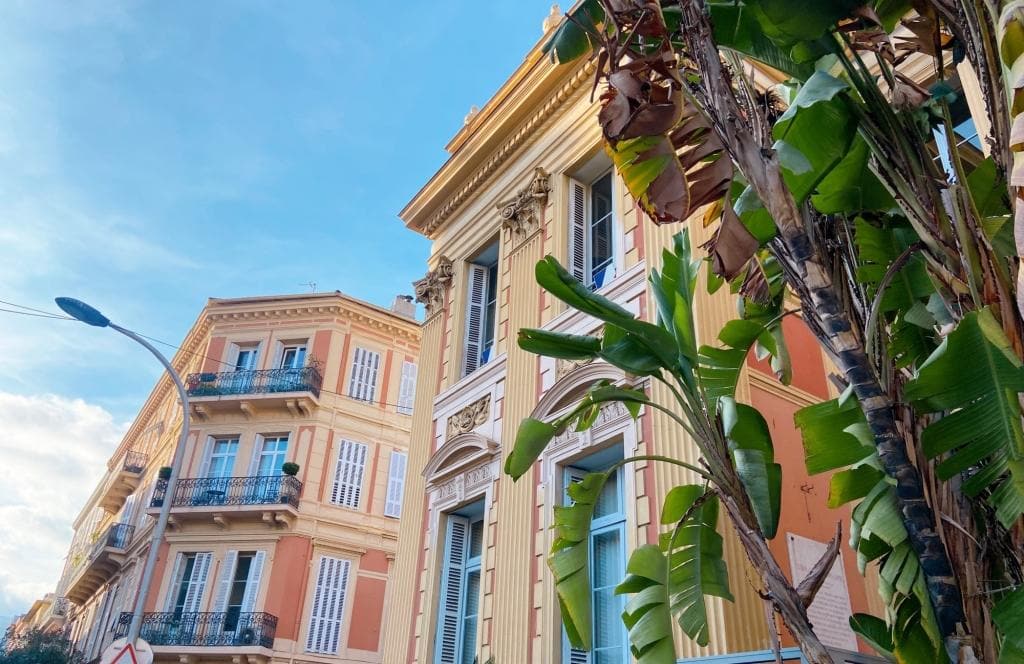 If you're looking for a more budget-friendly option, Menton is still lovely to visit during the winter months (November to March). Just be aware that some of the town's attractions may be closed and the days shorter.
Visiting the French Riviera during Fall will allow you to avoid the crowds a little bit, and save money and the temperature will very likely still allow you to enjoy the beach and even swim in the ocean. Personally, I visited Menton in early November and the weather was still amazing!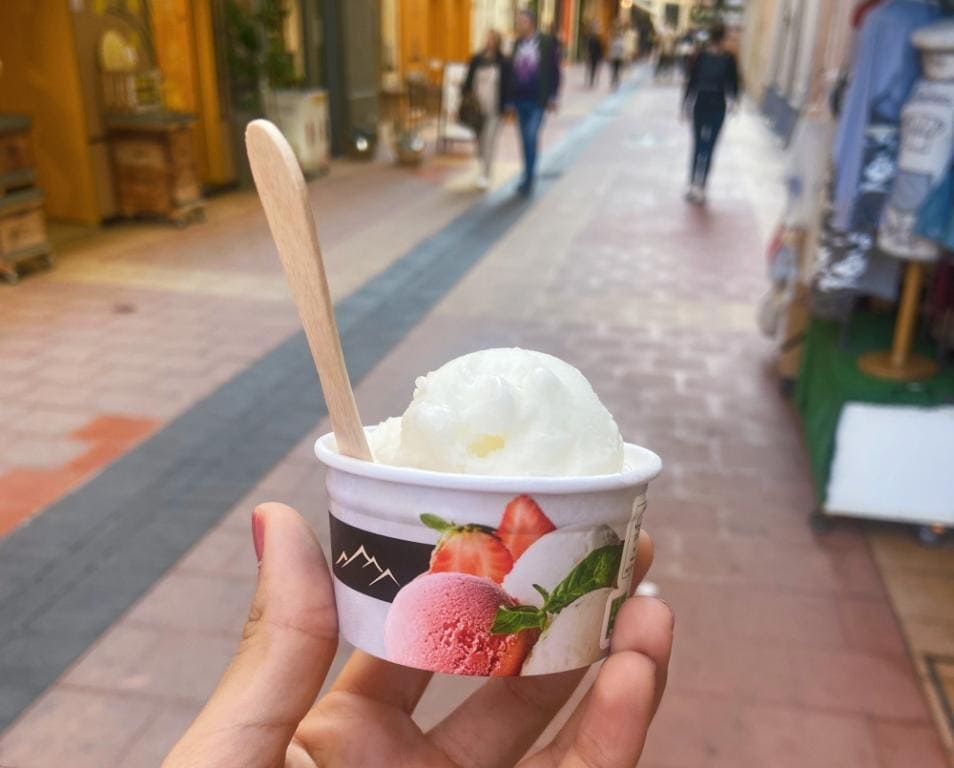 One-day itinerary for Menton, France
In the morning you will take the train from Nice or Monaco to Menton. The journey only takes around 20 or 45 minutes correspondingly, so you will arrive in Menton, let's, by 9 am (just in time to enjoy a nice cappuccino for breakfast in one of the many Italian cafes in Menton!).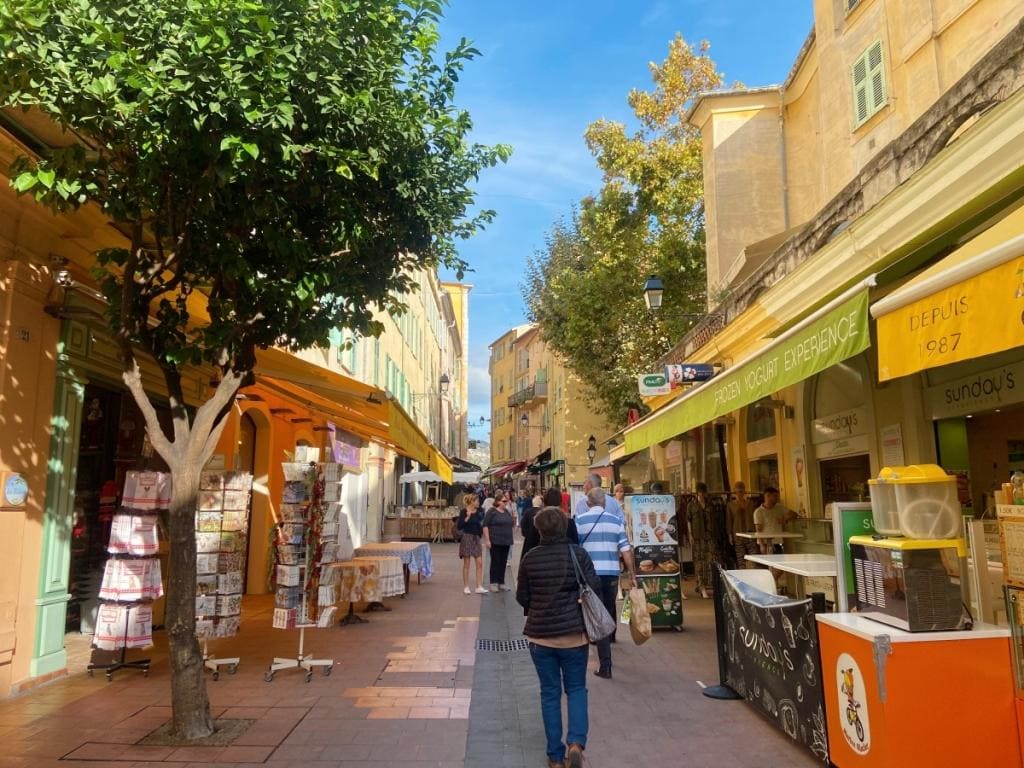 Start your day with a walk along the picturesque Promenade du Soleil in the Old Port. Admire the Mediterranean Sea as you stroll past palm trees and colourful flowers.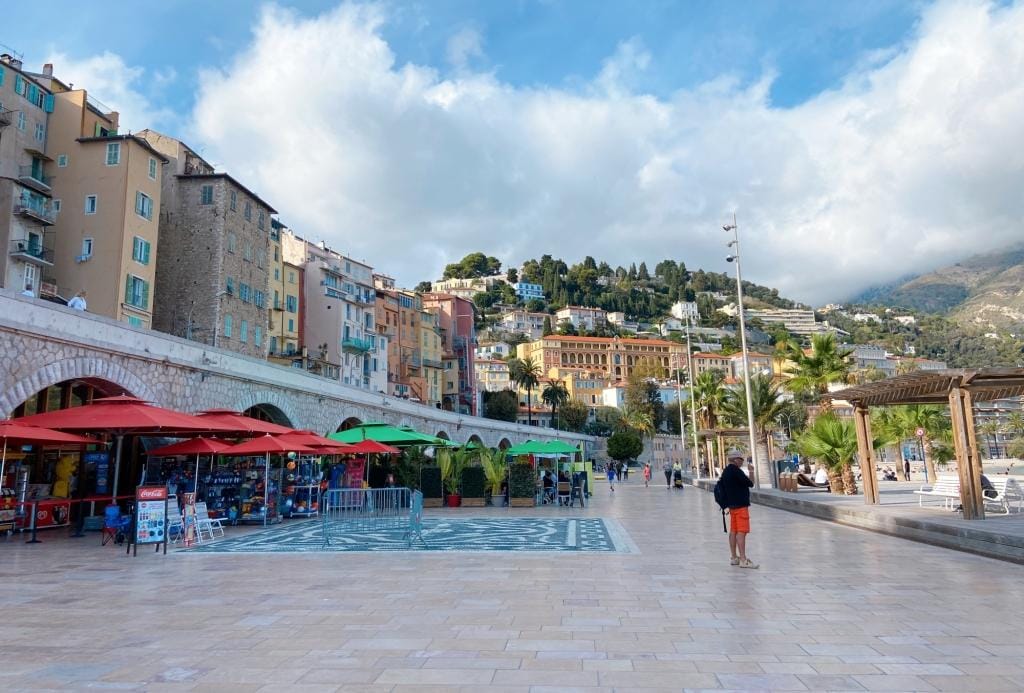 Next, head to the Old Town to explore its narrow streets and pretty squares. Don't miss the Basilica of St Michael Archangel, which has beautiful views over the town and sea.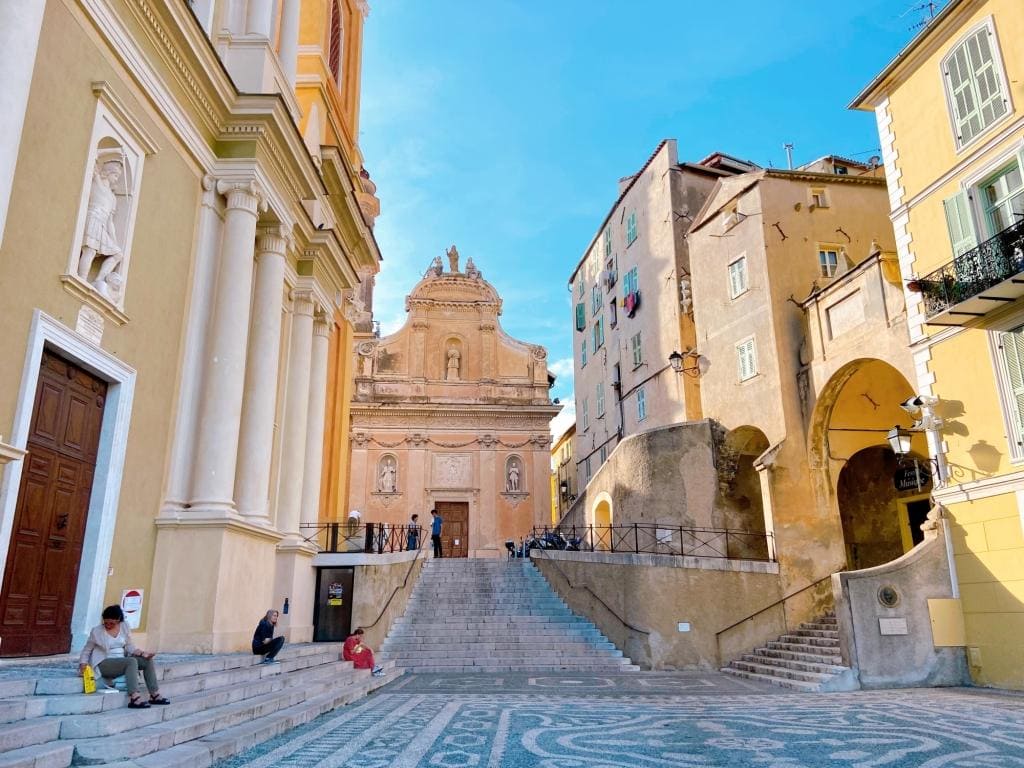 Also, right under the basilica, you will encounter a beautiful set of stairs that are one of Menton's most popular photo spots due to their vibrant colours.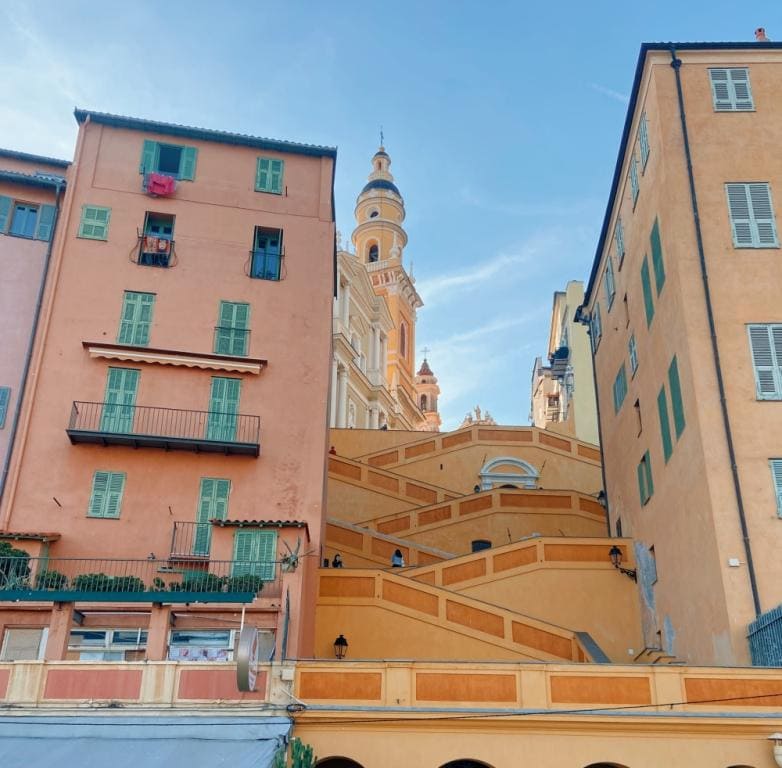 For lunch, enjoy some delicious fresh seafood at one of Menton's many restaurants. If you fancy a sophisticated lunch, Mirazur restaurant, awarded 3 Michelin stars, is a great choice. For something more casual, head to Place Aux Herbs.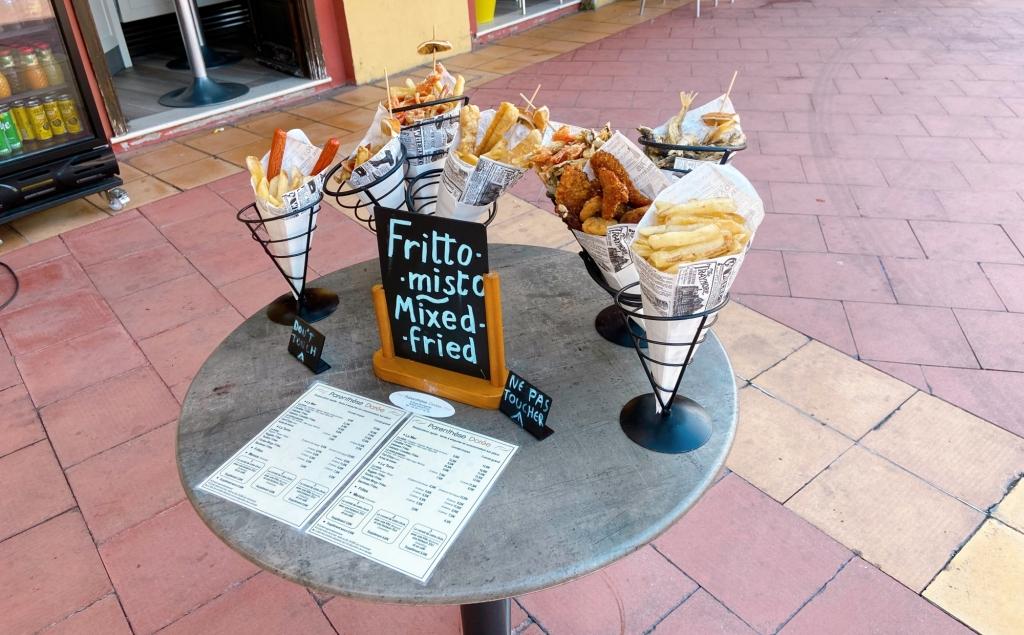 In the afternoon visit the Jean Cocteau Museum, which is dedicated to the work of the famous artist who spent a lot of time in Menton and left his mark on the town. Most of the work was donated by Severin Wunderman, an American who amassed one of the largest collections of Cocteau's work in the world.
Next, explore the exotic gardens of Jardin Botanique Exotique Val Rah. With over 3000 species of plants, it is one of the most diverse gardens in Europe (due to its location, Menton has a microclimate that favours the growth of tropical plants).
End your day with a stroll around the pretty Port of Menton and enjoy the views of the boats and the sea.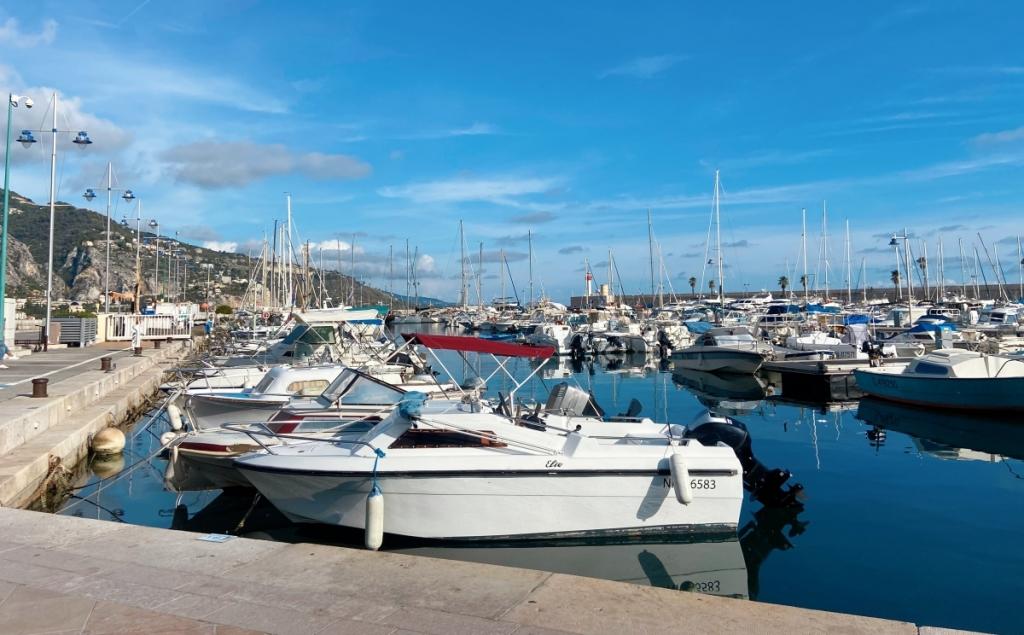 If you have time for dinner, then I highly suggest going to Leone, Le Galion, or Le P'tit Resto. All these are great restaurants that will for sure be the perfect way to end your day in Menton.
Beaches of Menton
There is a wide variety of beaches in Menton and they stretch from Garavan along the Italian border to Carnoles.
On a sunny day, take some time to soak in some sun or even swim for a little bit at Plage Des Sablettes (which is also a fantastic place to take pictures of the city!).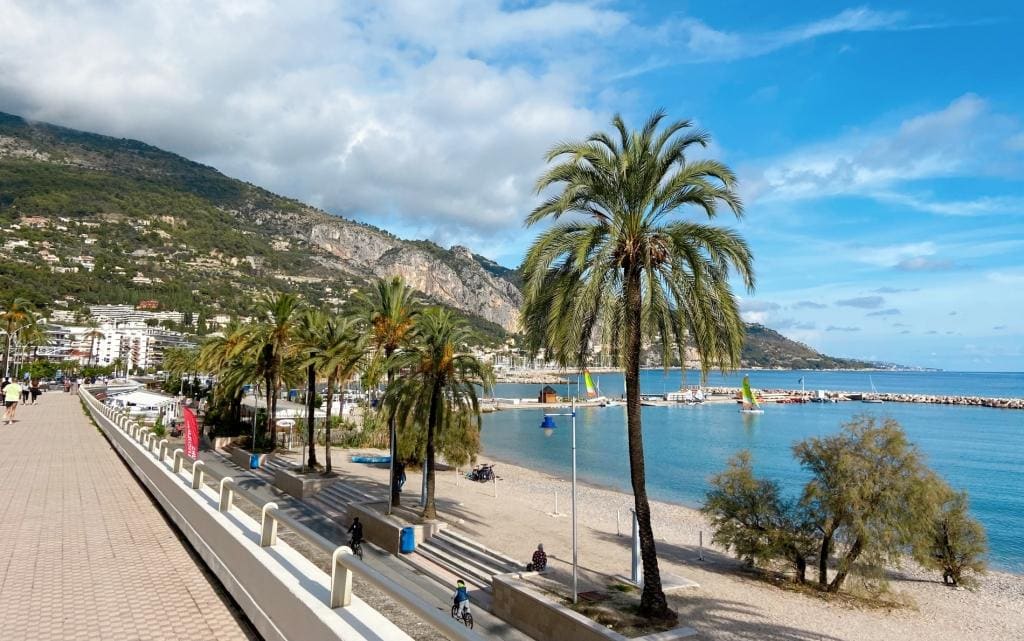 The Casino de Menton beach is a pebbled one and it has an access ramp for those of us with reduced mobility. There are lifeguards and the beach is good for families with facilities nearby and cafes and restaurants close to the beach.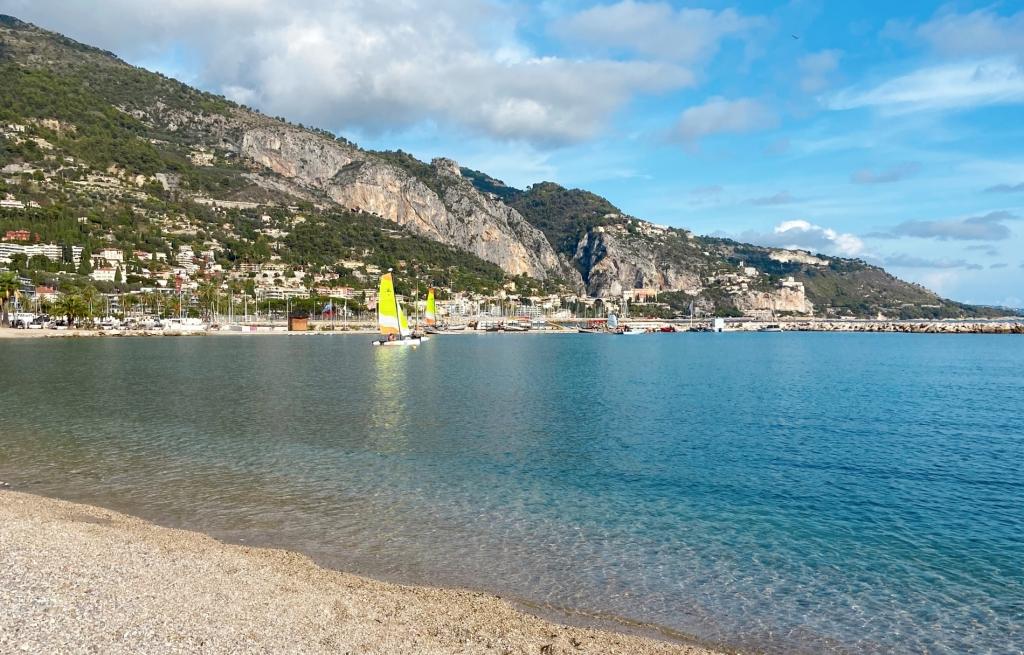 Other cool things to do in Menton
Got more time to explore everything that Menton has to offer? Here are some other great ideas of things you can do in Menton.
Visit the glorious Villa Maria Serena
At the foot of the cliffs along the Italian border, the Villa Maria Serena stages its gardens in a place called "little Africa".
A collection of palm trees and cycads adorns these gardens where strelitzia alba, dracena, bohinia stand out against the sea views.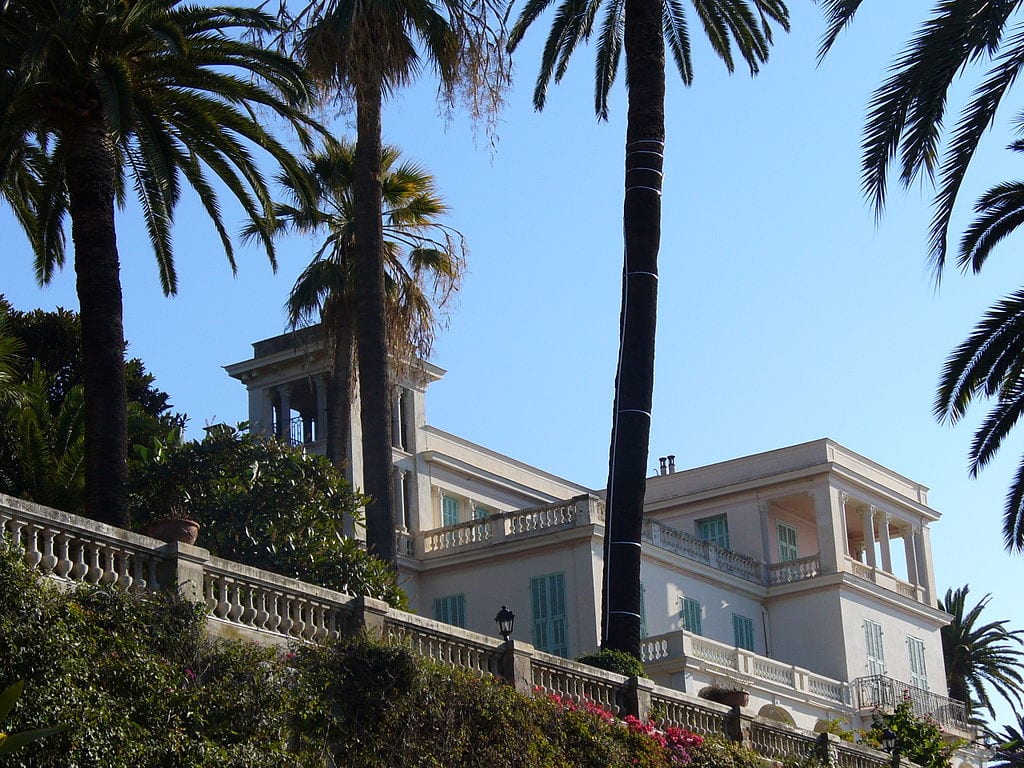 Created in 1886 for the Foucher de Careil family by Charles Garnier, the Villa Maria Serena was acquired in 1922 by a British banker, Henry Konig, who bequeathed it to the City in 1947. This residence is now used as a setting for the receptions of illustrious guests such as Elisabeth of Bavaria, President René Coty as well as high personalities of arts and letters.
Attend Fete du Citron – Menton Lemon Festival
If you can visit Menton during January, you are in for a treat as the town celebrates its lemon festival (Fete du Citron). The streets are decorated with giant citrus-themed sculptures, there is a parade, and you can even try some delicious lemon-flavoured dishes.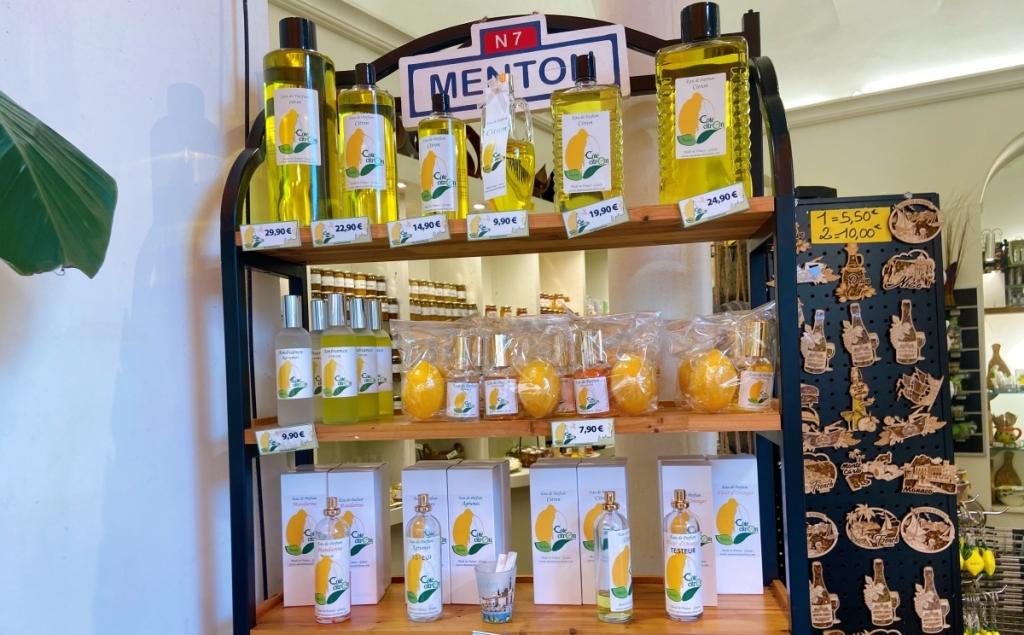 Visit the Menton Music Festival
In late August/early September, Menton comes alive with music as the annual Menton Music Festival takes place. The event attracts world-renowned orchestras and soloists and is definitely worth attending if you are a classical music lover.
Le Val Rahmeh-Menton Botanical Garden
The Menton Botanical Garden – Jardin botanique Val Rahmeh is made up of multiple terraced plots of land, covers just over 1 hectare. The plants are spread out around an Italian-Provencal-style villa with ochre walls, renovated in the 1920s.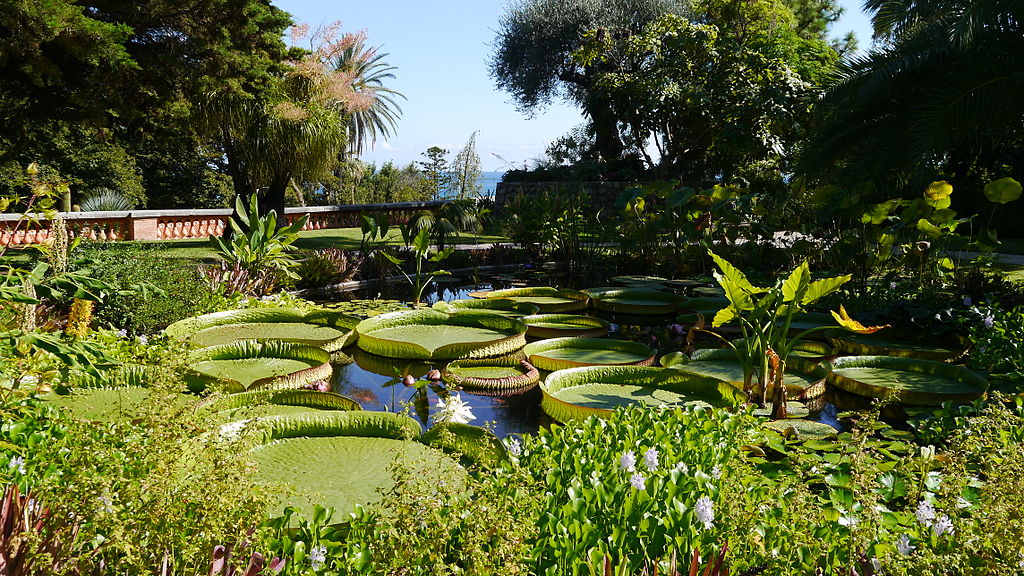 Explore nearby Monaco or Italy
Menton makes for a great base to explore the rest of the French Riviera as well. Monaco and Italy are both very close by and make for great day trips. Sanremo, for example, is a lovely town in Italy that is only an hour away from Menton by train.
Alternatively, if you have more time, consider spending a few days in each place.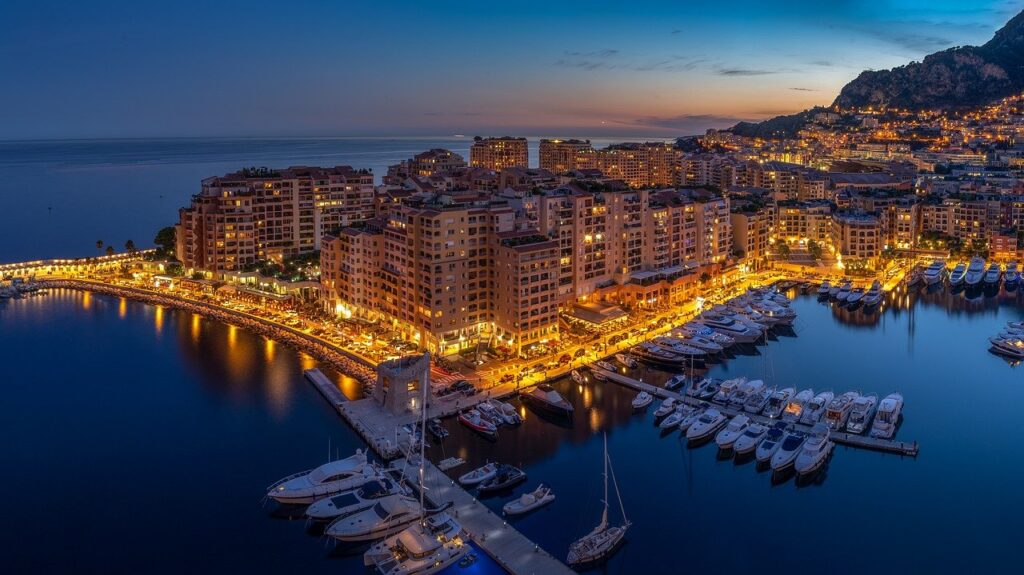 Visit the nearby medieval village of Eze
Eze is a small medieval village located near Menton and can be reached either by bus or by taking a scenic hike (the walk takes around 1-2 hours). The village is very picturesque with its winding streets, medieval castle ruins, and stunning views.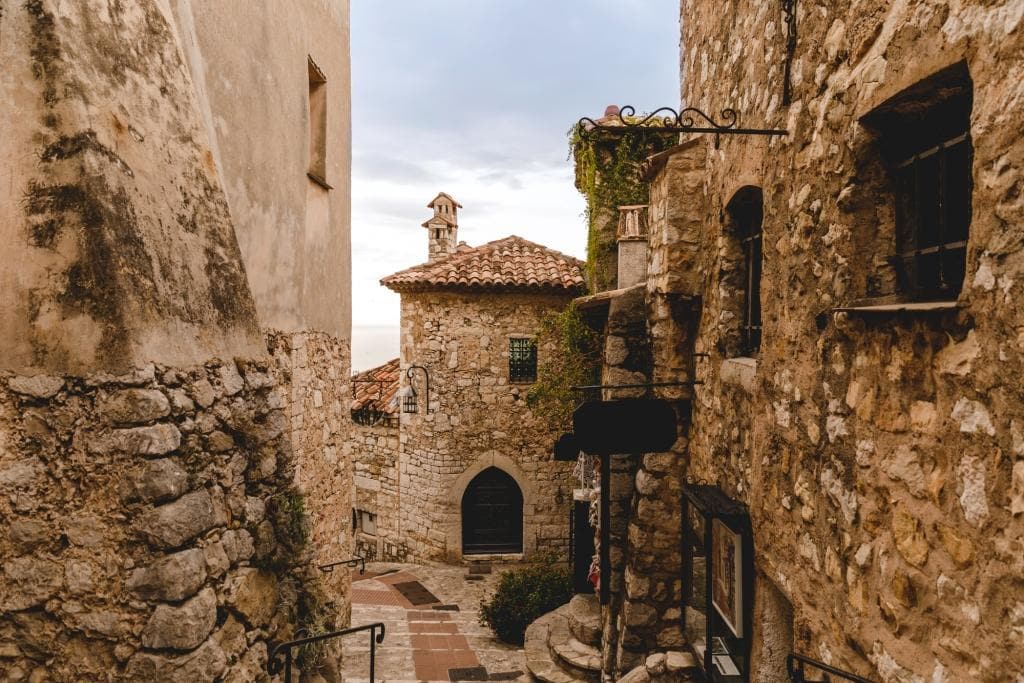 Where to stay in Menton
Hotel Napoleon
A chic, modern hotel with a leafy terrace and pool. Hotel Napoleon's stylish interiors feature a Mediterranean palette of blues, white and lemon, with stylish contemporary furniture. Bright rooms have a similar palette with quirky Cocteau-inspired artwork, a theme continued throughout the hotel. Offering an outdoor pool, poolside fitness room, garden and a 24-hour bar, Hotel Napoléon is located on the seafront in Menton, 800 m from Jean-Cocteau Museum.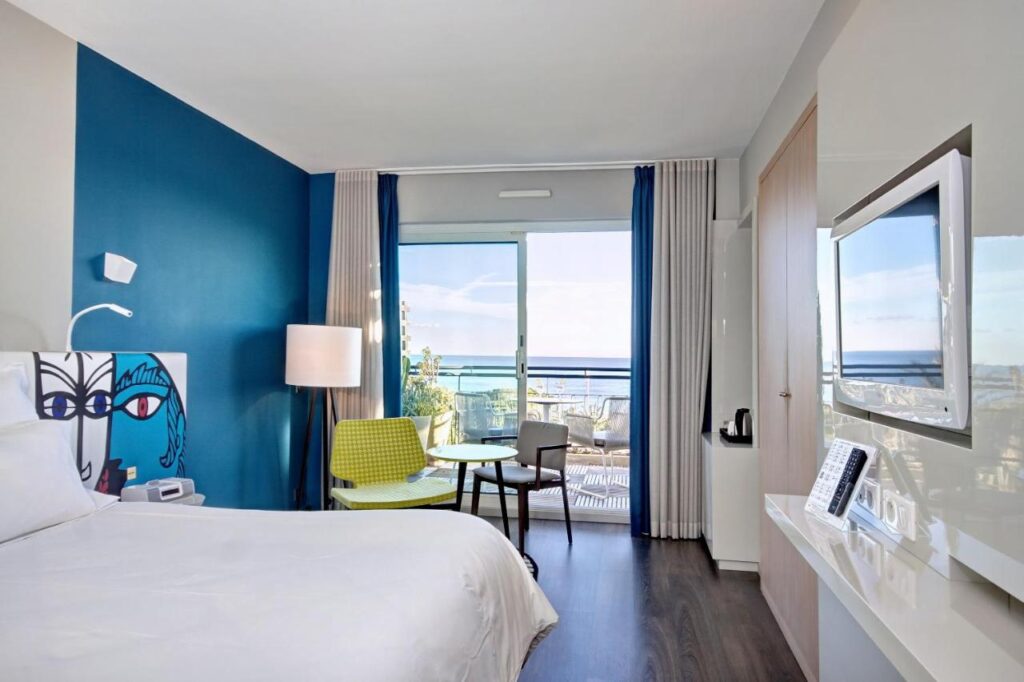 Villa Genesis
A luxury hotel located just 100m from the beach in Menton. Elegant rooms have a subtle nautical theme with blue and white hues. After a day of exploring, relax on a lounger by the pool and enjoy the innovative cocktail menu. Homemade breakfasts with delicious sweet delicacies. Located in Menton, 80 m from Borrigo Beach, Villa Genesis provides accommodation with an outdoor swimming pool, private parking, a bar and a garden. Featuring family rooms, this property also provides guests with a terrace. The accommodation offers a 24-hour front desk, airport transfers, room service and free WiFi throughout the property.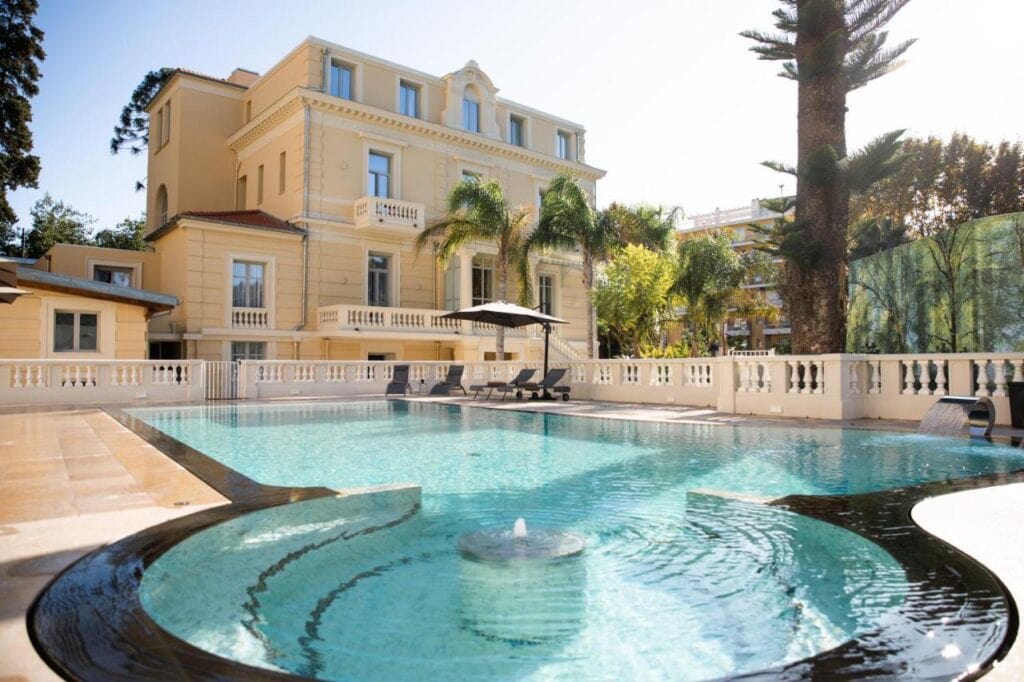 How to get around Menton, France
Menton is a small town, so it is very easy to get around on foot. If you want to explore the surrounding area, then the best way to do so is by taking the train. Menton has its own train station with regular connections to Nice, Monaco, Sanremo (Italy), and other towns on the French Riviera.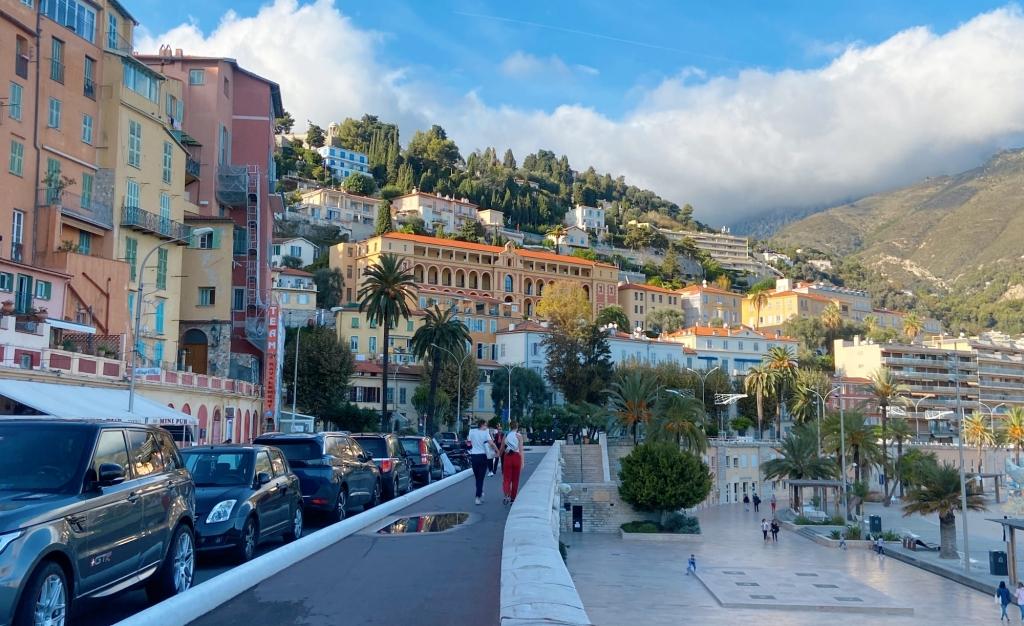 Getting to Menton, France
Menton can be reached easily from all over France and Italy since it's close to the border.
There is a high-speed TGV train from Paris that reaches Menton in 6.5 hours or if you are already in the south of France you can take the train from Marseille.
You can easily get from Nice to Menton if you fly into Nice International Airport which is only a 30-minute drive away.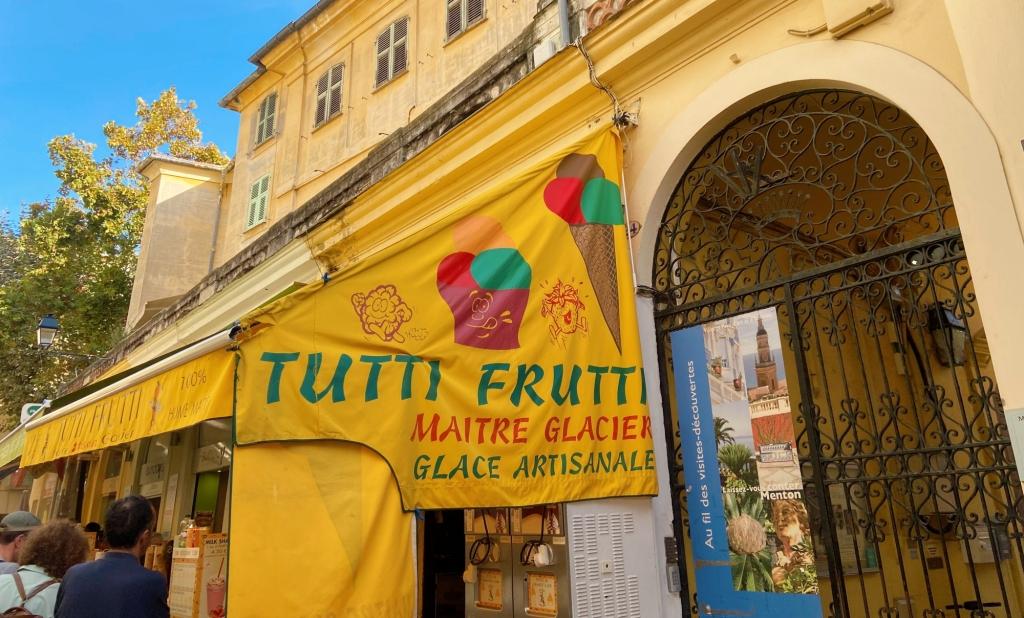 Tours of Menton France
Best of the French Riviera walking tour – Menton
Accompanied by a professional guide, you will visit the most charming places in the city. You will have the opportunity to explore the city while hearing fascinating facts and legends. It is often said among locals that Menton is three degrees warmer than anywhere else on the French Riviera. What stories are hidden in the city of the many magnificent botanical gardens famous for their exuberant tropical trees and plants? Have you heard of the famous Lemon Festival which is held in Menton every February? You will be surprised at the number of stories hidden in the streets, buildings and corners of the French Riviera. Your charming guide will explain what is special and unique about living in this city.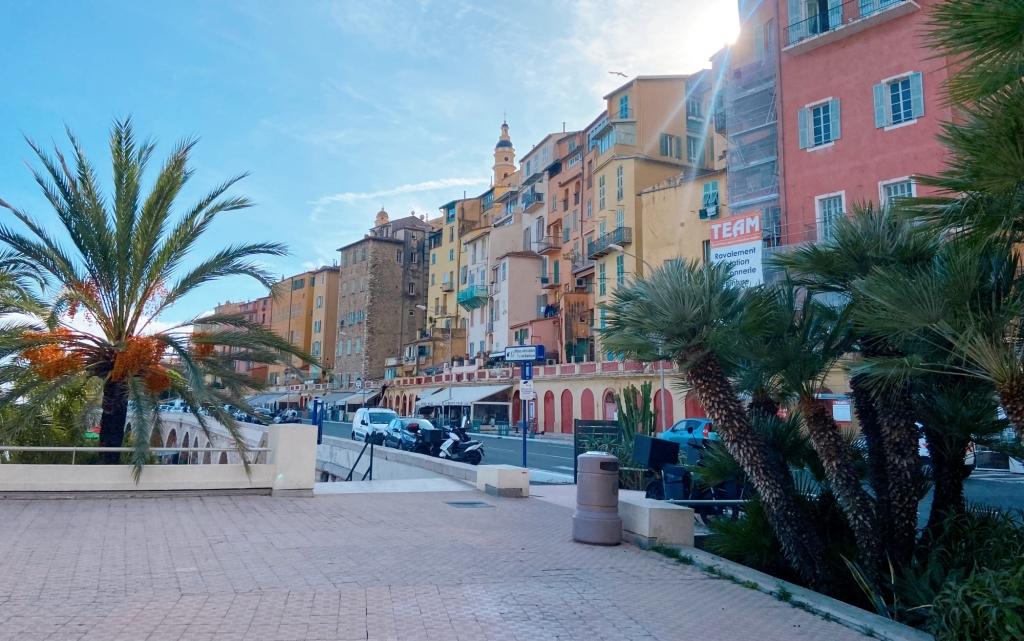 Conclusion: The best things to do in one day in Menton, France
I hope you have enjoyed your one day in Menton! If you have any other suggestions for things to do in Menton or tips on how to make the most of your time here, please let me know in the comments below.
Have you ever been to Menton or elsewhere on the French Riviera? What did you think?
If not, would you like to visit?
What are your thoughts on this one day Menton itinerary? Is there anything you would change or add? I'd love to hear from you so please leave me a comment below!
You might also be interested in
Normandy Villages 22 of the most beautiful
Sainte Suzanne – One of the "Most Beautiful Villages in France"
Saint-Céneri-le-Gérei plus beaux villages – beautiful villages of France
Saumur France the pearl of the Anjou
Château de Josselin – A 1000 years of history in the heart of Brittany
Visiting Fougères France – City of Art and History
14 Fabulous French Castles to visit
Where to find the sublime lavender fields of France
Cancale the charming oyster capital of France
Food in Brittany: Fall in love with the food of Bretagne
Chinon France: A Royal Fortress and a medieval city
Exploring the Charms of Vitré, France: Things to do in Vitre
An Itinerary for Paris – How to create the perfect one
French Cheese – 23 amazing types of French cheese
Pin it to save it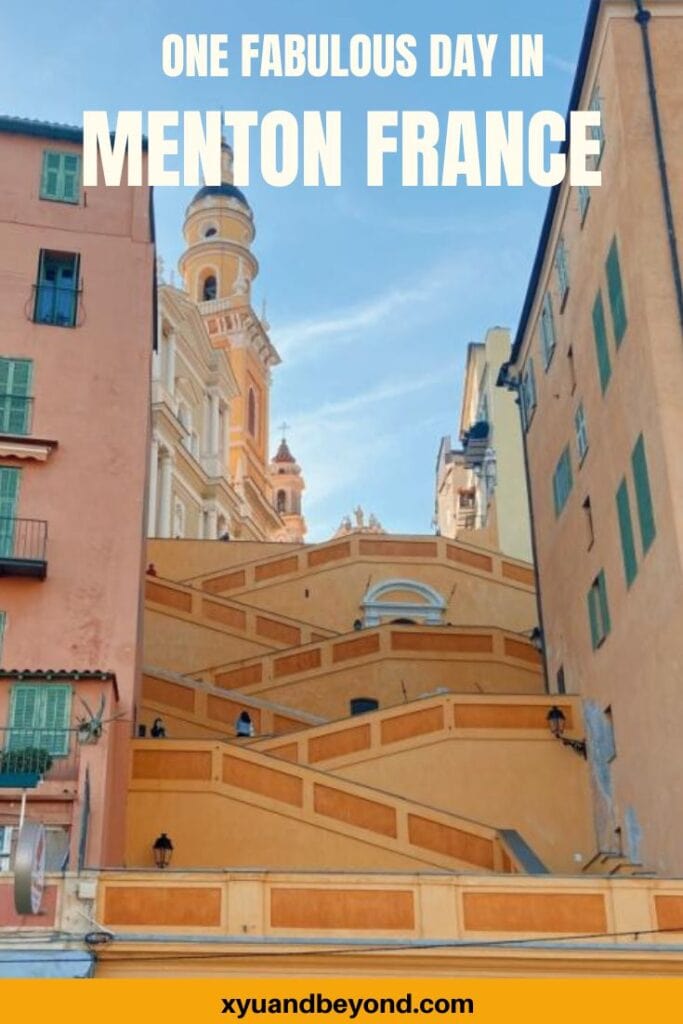 Latest posts by Faith Coates
(see all)