Ronda, Spain: A Local's Itinerary for a Perfect 2-Day Trip
If you're thinking about visiting Ronda while exploring Southern Spain, I couldn't agree more!
This ancient city is perched on top of a 100-meter-deep gorge the El Tajo Canyon through which the Guadalevín River runs through the city, which divides the city into two and is also home to one of the oldest bullrings in the country. It's a place where famous writers like Ernest Hemingway sought their inspiration, and where millions of tourists each year marvel at the beauty of Puente Nuevo.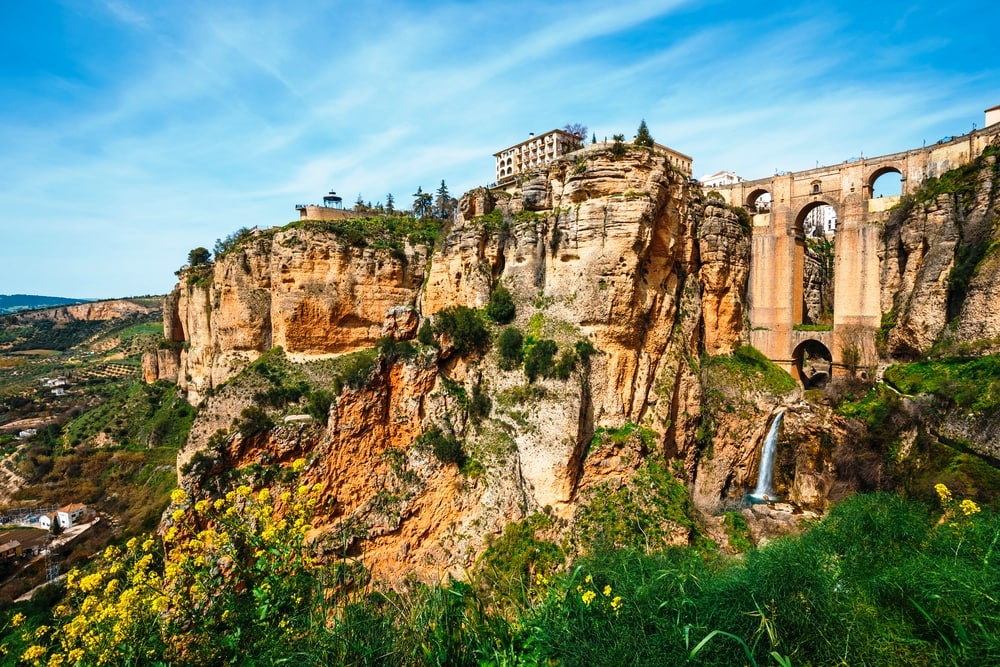 It is rumoured that during the Spanish Civil War Nationalists were thrown off the Puente Nuevo Bridge and if you have read For Whom the Bell Tolls by Hemingway you will see where the inspiration for this scene in his novel comes from.
Located in the heart of Andalusia and retaining much of its original charm and well-preserved historic gems, Ronda is an unmissable spot on your Southern Spain itinerary.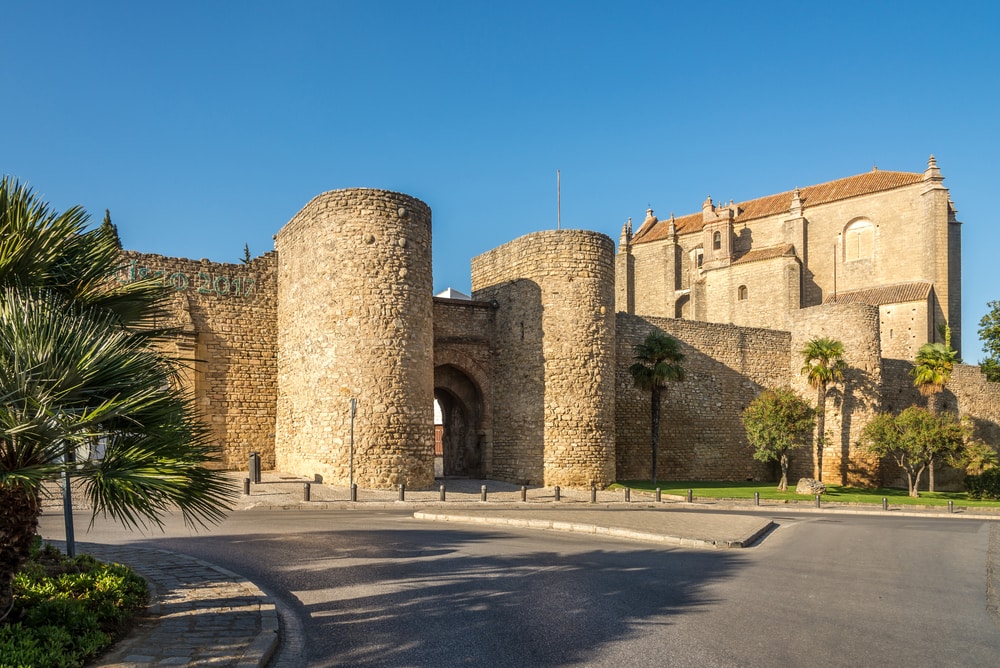 Visit Old Town Ronda where you can walk around the impressive Murallas de la Cijara, the old City Walls, to the Arco Felipe V. Strolling along the streets and their beautiful old buildings and the stunning views of the mountains and countryside surrounding the city.
So if you have 2 days to visit, how to spend them the best, to see what Ronda, Spain has to offer? Ronda is one of the beautiful 'Pueblos Blancos' in Spain's southern region of Andalusia. In this article, you will find local expert insights and tips from a resident ex-pat who spent over 5 days exploring this wonderful city!
Xyuandbeyond is reader-supported. When you buy through links on our site, we may earn an affiliate commission. You can read my privacy policy here.
Why Visit Ronda, Spain?
So what makes Ronda in Spain so special?
Ronda is a small town nestled in the mountain region of Andalusia and separated into two parts by the El Tajo gorge. It dates back to the 15th century.
Despite being a popular tourist destination in Southern Spain, it doesn't feel as touristy and crowded as some of the bigger cities. Thanks to the fact that it doesn't have any major landmarks, like the Alcazar in Seville or Alhambra in Granada, you will rarely encounter any overcrowding.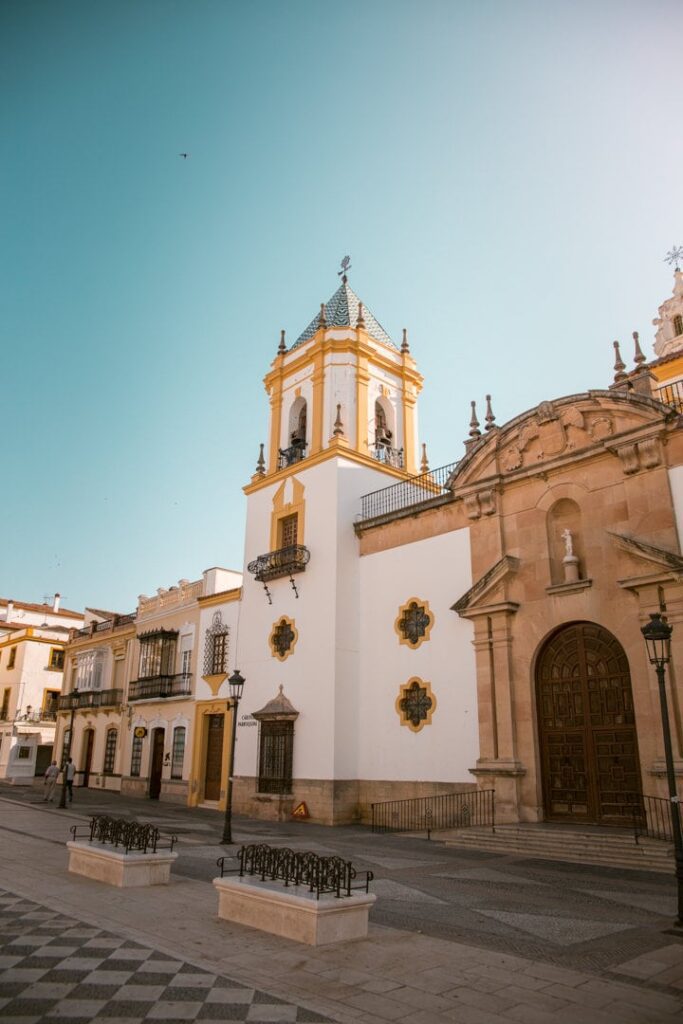 A visit to Ronda is truly a unique experience, and the views are hard to forget. If you have 2 days to spare, in this guide you will find everything you need to know to make the most out of your time in this gorgeous historic town.
How to Get to Ronda in Spain
The closest airport for Ronda is Malaga International Airport. If you're renting a car from Malaga Airport, that would be the easiest and fastest way to get to Ronda.
Alternatively, you can also take a train from the main station (Malaga Maria Zambrano), and there are also direct buses going to Ronda from Malaga, but the journey is much longer.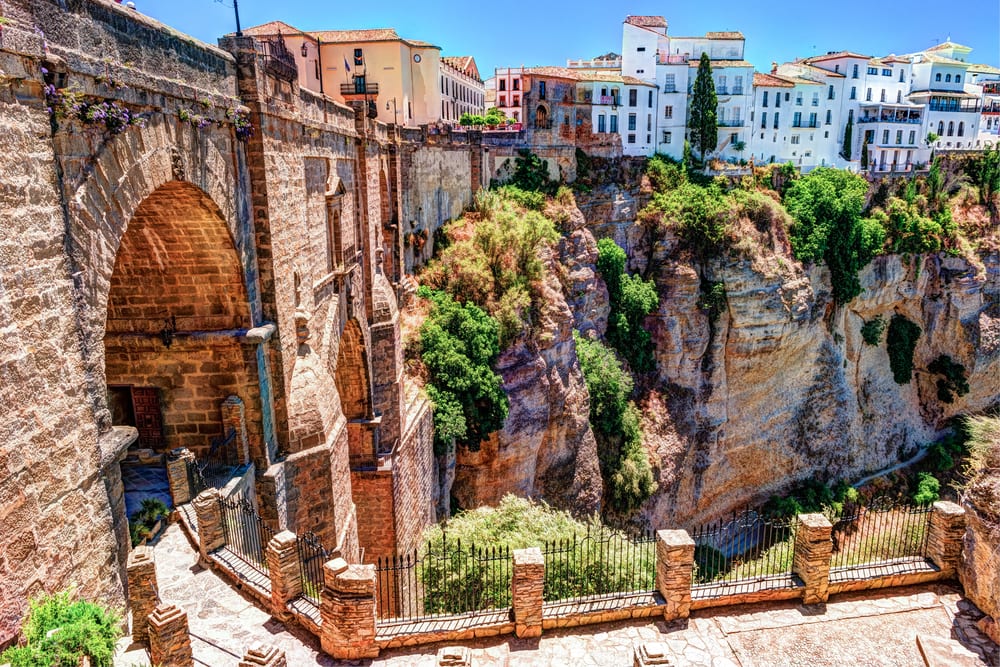 Ronda, Spain: The Perfect 2-Day Itinerary
If you only have two days to explore, can you see everything Ronda has to offer?
Of course!
Below is my suggested itinerary that covers all the highlights of Ronda. It is designed to give you lots of time at each place, so you don't feel like you have to rush and see everything at a leisurely pace.
Day 1 in Ronda, Spain
On your first day in Ronda, you want to tick off some of the highlights, leaving you plenty of time for the next day to explore some of the lesser-known spots.
Stroll through the Bridge
There are three bridges that connect the two parts of Ronda town – Puente Romano, Puente Viejo and Puente Nuevo or New Bridge. The last one is the most famous one, at an elevation of 120 meters, with a Parador hotel (former town hall) right next to it.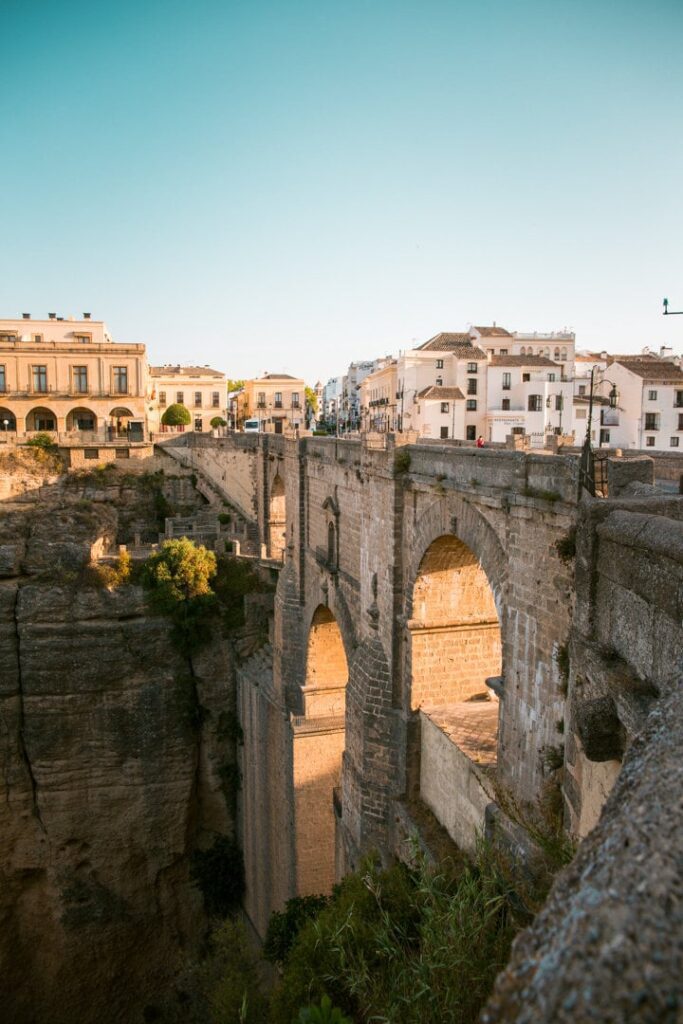 The bridge has a pathway from where you can take some photos but is also a functional bridge with traffic passing by all the time. If you need photos without people in it, you will need to head there first thing in the morning, ideally around sunrise.
Best views and photos of Puente Nuevo can be taken from the miradors which you will find in the gardens lining the El Tajo gorge, or from Casa don Bosco, which is a lesser-known photo spot for the bridge.
Visit the Ronda Bullring
No visit to Ronda is complete without paying a nod to its bullfighting history at the Plaza De Toros De Ronda.
Whether you like it or not, bullfighting is engraved in the local tradition and Ronda has a particular place in its history as the cradle of two important bullfighting dynasties in Spain.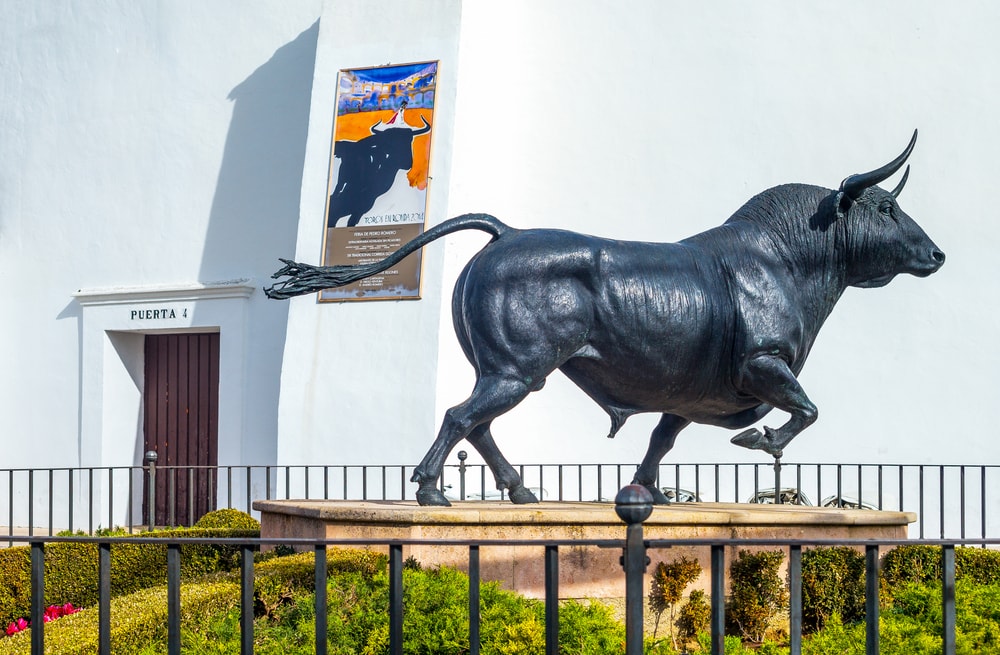 Pedro Romero is a name that's synonymous with bullfighting in Ronda – he was the most important bullfighter originating from Ronda.
The bullring in Ronda is one of the oldest ones in Spain, and it is still in use. You can visit it as a museum, or book tickets for an active fight which takes place once a year – it's called Goyesca of Ronda.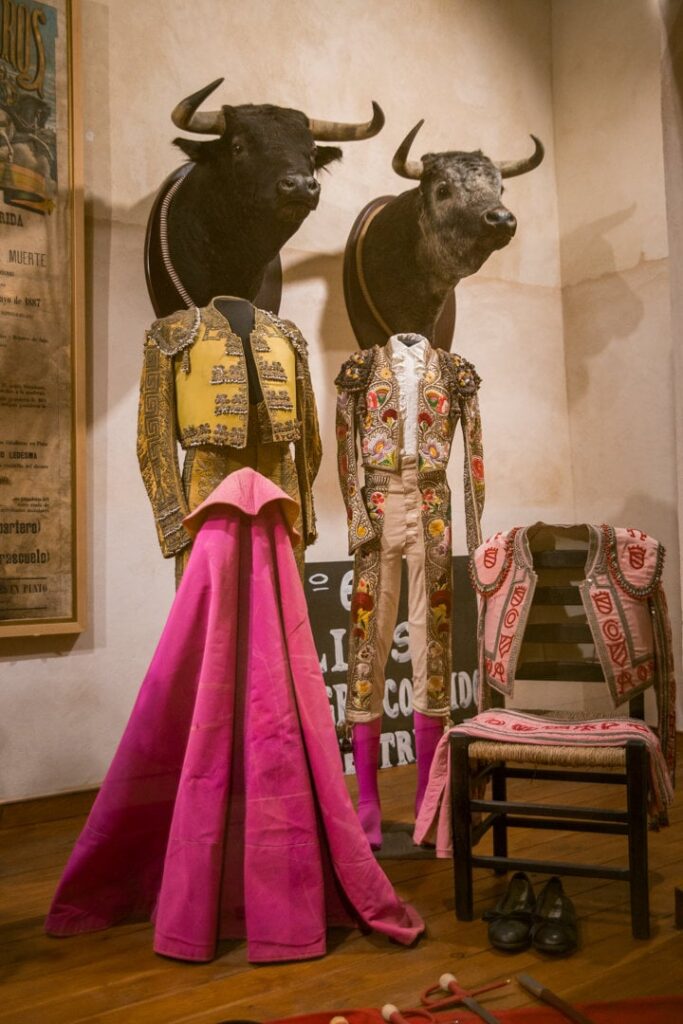 The tour of the bullring itself is quite fascinating, there are dedicated displays detailing fights, costumes and much of the history, and then you can of course also walk through the bullring itself.
Visit the Arab Baths
A short stroll down from Puente Nuevo, passing the beautiful Jardines de Cuenca with stunning views of the gorge, you will arrive at the Arab Baths.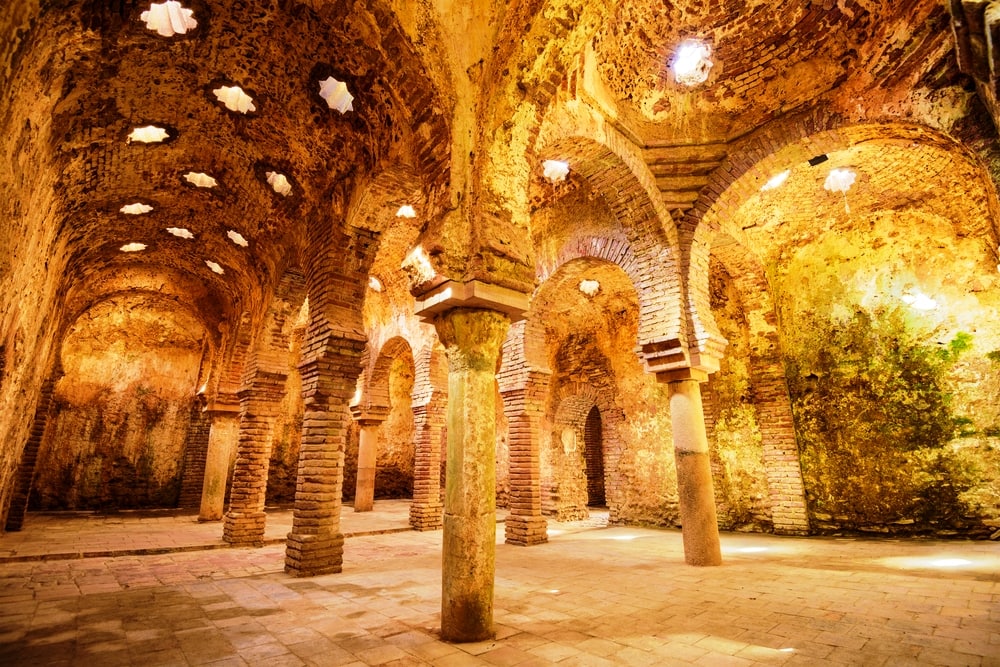 This excavated archaeological site dating back to the 13th century is a traditional Arab bathhouse featuring different rooms with vaulted ceilings, and the remains of a heating system under the floors.
While it's not very big, it's certainly worth having a stroll there to explore.
Stroll Through Alameda del Tajo
For some of the best views of the gorge and the surrounding countryside, take a stroll through the beautiful park called Alameda del Tajo.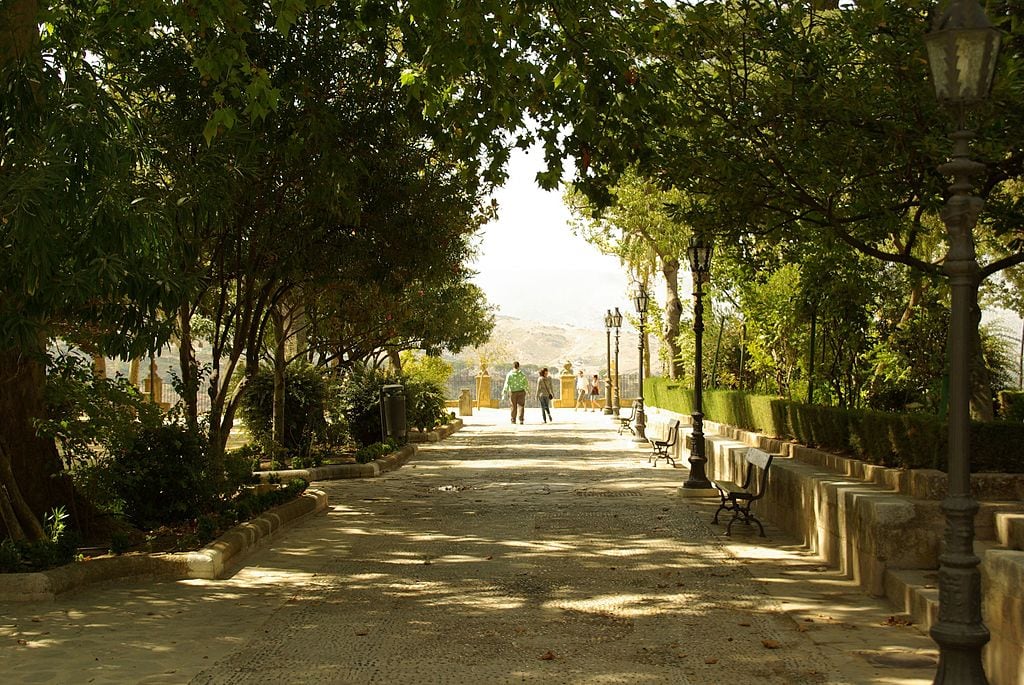 There are a few viewpoints on the edge (miradors) from where you can admire the panoramic landscape, or get lost under the shades of the trees with trickling water from the fountains keeping you company. It's also the perfect place to enjoy sunset views or people-watching during the day.
Day 2 in Ronda, Spain
Casa don Bosco
A modernist palace with a picturesque garden offering the best view of Puente Nuevo – does it sound like it's worth your time?
This little-known hidden gem of Ronda is on Calle Tenorio, the first street down from the bridge as you walk away from the monument of Mirador de los Viajeros Románticos.
The inside of the house is a beautiful display of antiques, old 19th century tapestries, and gorgeous old windows that are daring you to go and explore the garden.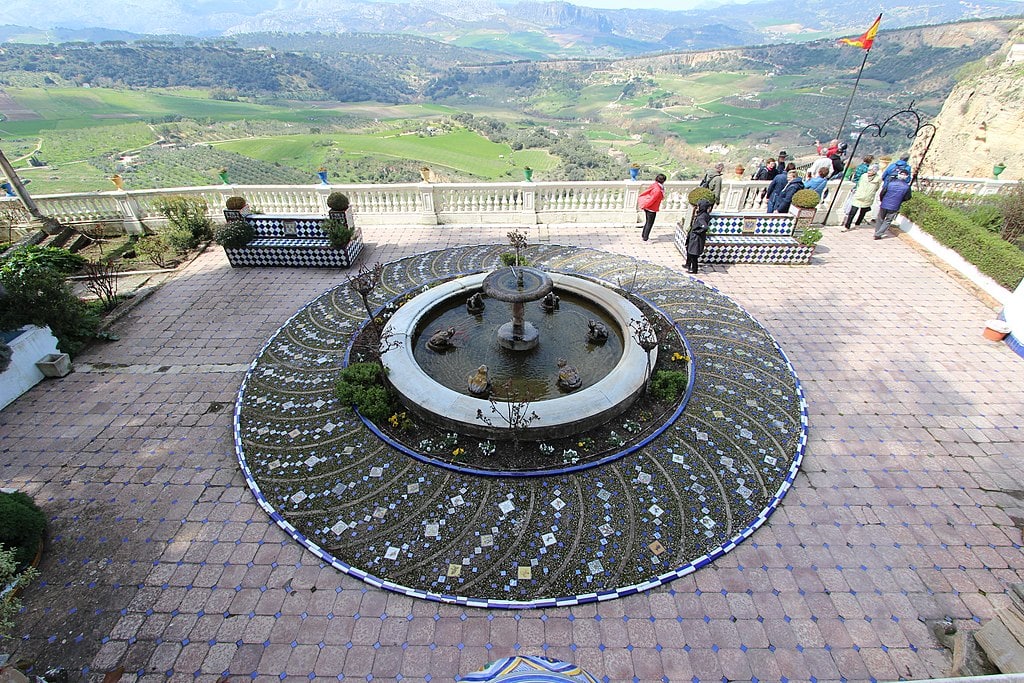 The garden is accessed by two staircases that join together in the middle, where you will find a fountain decorated with local tiles. As you venture to the edge of the garden, you will find a small viewpoint from where you can admire the best views of Puente Nuevo.
The entrance to this small palace is only 2 euros, and dare I say it was worth every penny!
Casa del Rey Moro
This old palace is located on the edge of the gorge, close to the old Puente Viejo. In addition to the gardens and views, the top highlight of the visit is the option to use the old Water Mine shaft a staircase which is a Moorish relic to venture all the way down to the bottom of the El Tajo gorge, where the river flows.
Despite the name, The Casa del Rey Moro was never the home of a Moorish king. It was built in the 18th century and its Moorish gardens are even newer having been designed by the French landscape gardener Jean Claude Forestier in 1912.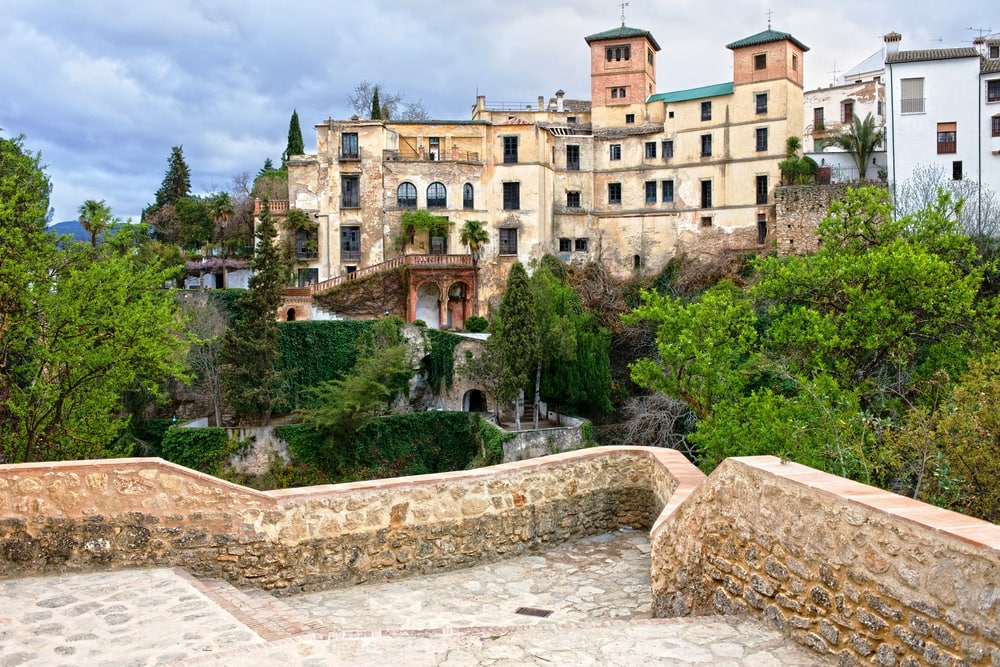 You can only access the gardens and the stairs down to the gorge, the palace itself is still in bad shape and in desperate need of renovation.
If you fancy an adventure and check the view of the bridge from a different vantage point, it's certainly worth a visit.
Museo Lara
For those wanting to learn a bit of history, with a peculiar twist, I can recommend a short visit to the local Lara museum.
The museum is filled with peculiar oddities from torture devices, musical instruments, cameras, witches and much more. There are lots to see and the entrance is only 4 euros per person.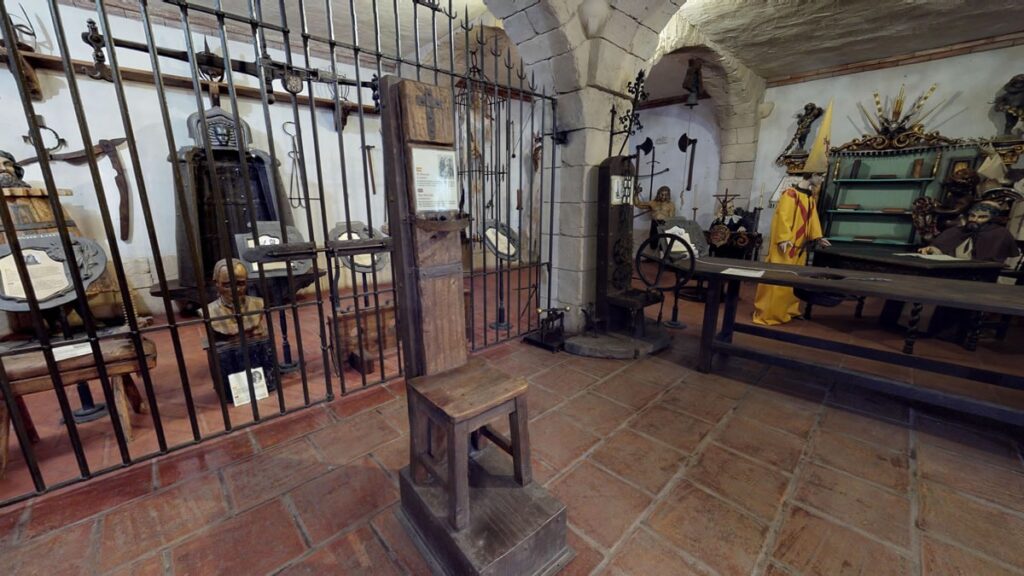 Tapas & Local Wine at Tabanco Los Archos
This cosy tapas bar sits right at the end of Puente Nuevo, and if you are lucky to get a seat by the window, you're in for one of a kind experience!
You can enjoy sampling the local wines, with a selection of authentic Andalusian tapas, all while admiring some of the best views of the bridge right from your seat.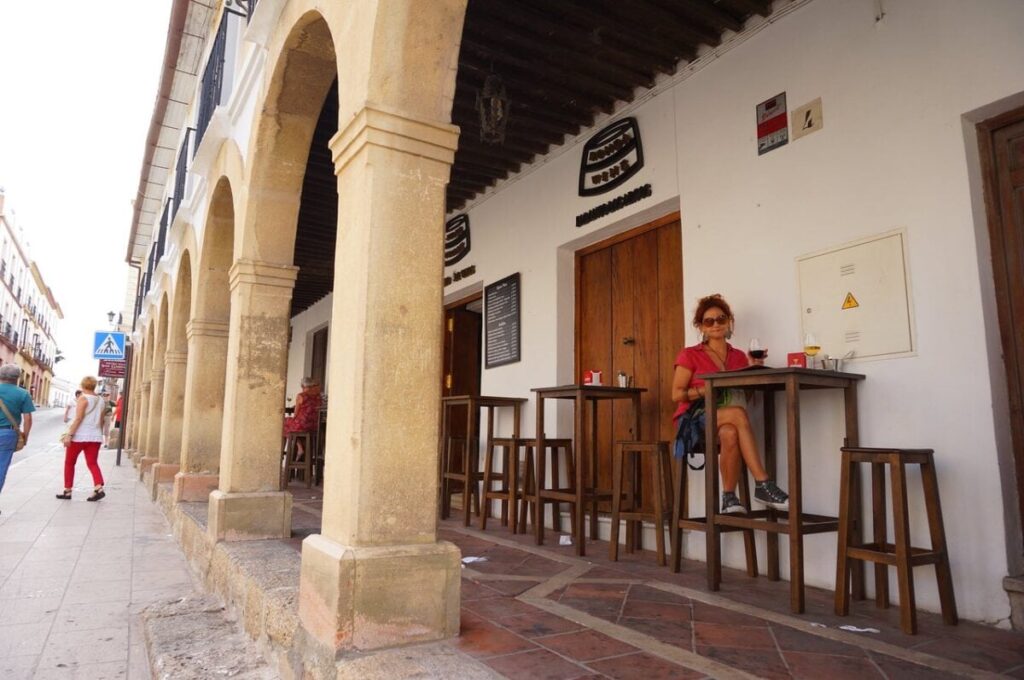 This place is very popular, but it doesn't feel crowded or touristy – quite the opposite. The service is friendly and fast, and you certainly can't beat the views!
Practical Tips for Visiting Ronda, Spain
Ronda may be a stunning place to visit, but you should keep in mind that it gets very hot in the summer months, and you need to prepare for a bit of walking.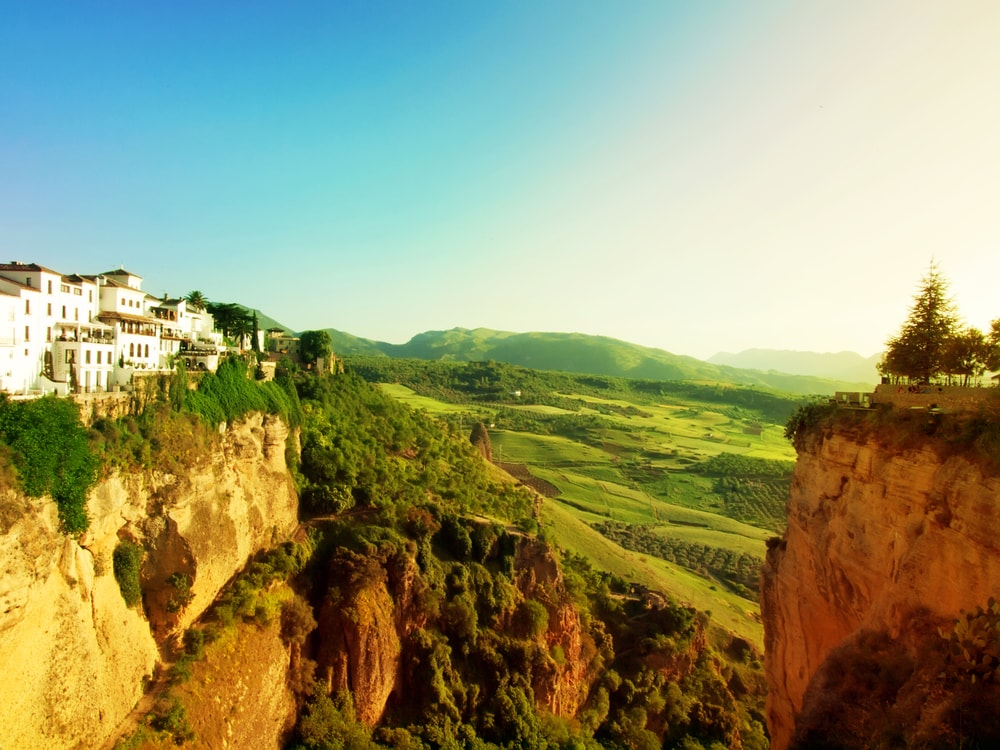 Here are my top tips for visiting this stunning city in Andalusia:
If you're planning to drive to Ronda with your rental car, keep in mind that most of the apartments and private properties have very limited or no parking options. Check the closest public parking to where you're staying if this is the case.
If you want to use public transport, you can get a train or bus to Ronda directly from Malaga. The train and bus stations are in the centre of the city, and you can walk to most of the hotels or apartments in just 10 to 15 minutes
Comfortable shoes for exploring Ronda are a must – the pavements are mostly old cobbled streets which are not suited for high heels
Always bring a water bottle anywhere you go!
If you want to hike in the El Tajo gorge, bring some proper hiking shoes with you
Beware of restaurant charges – there are plenty of rip-off places that are designed to get every cent of you. One example is the Parador Hotel by Puente Nuevo – they will charge you an extra fee just because you sit on the outside terrace with a view, plus an extra charge for the breadsticks that you didn't ask for.
Ronda is a picturesque town in Spain that offers visitors a unique blend of history, culture, and natural beauty. From the stunning Puente Nuevo bridge to the ancient Arab baths, there are plenty of landmarks and attractions to explore in this charming destination. Whether you're interested in hiking through the lush mountains or sampling local delicacies at traditional tapas bars, Ronda has something for everyone. With its warm climate, friendly locals, and rich heritage, it's no wonder why so many travellers from around the world choose to visit Ronda each year. So if you're planning a trip to Spain anytime soon, make sure to put Ronda on your itinerary – you won't be disappointed!
I hope you found lots of inspiration and ideas for your trip to Ronda in Spain! Enjoy your stay in this exciting Andalusian town and don't forget to let us know how you liked it in the comments below this post.
You might also like to read
Visiting Salobreña Spain on the Costa Tropical
Celebrating Christmas in Spain: 22 traditional Spanish customs
Mojacar Spain: the perfect guide to this charming village
23 Unique things to do in Cartagena Spain
Ultimate Southern Spain Road Trip
7 Less Touristy Things to do in Malaga, Spain: by a Local
Pin it to save it