What is Boxty?
When I was a child growing up in Ireland boxty was called fadge and we usually had them at breakfast time on the weekends when it was time for what is known as a full Irish. Irish boxty also goes by many regional names, including slims, fadge, potato cake, Irish potato pancakes, farls, and tattie scones in Scotland, Boxty (bacstaí in Gaelic) poundy or poundies.
In our family, we always called them Potato pancakes and it was a huge treat for Christmas breakfast served with eggs, bacon, sausage, beans and fried bread. Never mind the carb count just dig in – this is also known as a Full Irish.
The Potato Farl is traditionally cut into a triangular shape before serving – hence the name as the word farl comes from the Gaelic 'fardel' meaning four parts.
Boxty on the griddle,
Boxty in the pan,
If you can't make boxty,
You'll never get a man.
Boxty on the griddle,
Boxty in the pan,
The wee one in the middle,
That's the one for Mary Anne.
(Traditional Irish Rhyme)
These Irish potato cakes are totally different to Potato Bread or Soda Bread as they are a sort of flat unleavened triangular or round shaped patty, they are usually made with raw grated potato and some leftover mash although some folks have been known to make them with just leftover mashed potato. Traditional Irish food like most countries has a great tradition of using whatever ingredients are to hand and available.
Boxty (Irish: bacstaí) is a traditional Irish potato pancake. The boxty served at the Boxty House in Temple Bar Dublin, is a traditional type found in the border counties of Leitrim, Cavan and Fermanagh. In the north midlands, north Connacht and southern Ulster, in particular, the counties of Mayo, Sligo, in Donegal it is known locally as poundy or poundies.
Check out the Dublin Don'ts before you come for a visit – its a little bit of Irish craic for you
Irish Potato Pancakes – Boxty in Dublin
When we were in Dublin we had a fabulous lunch at The Boxty House. The place was packed out with all kinds of folks enjoying some of the restaurants treats. We had to try out the House platter which contained boxty Fries, boxty Dumplings and some lovely Irish potato bread. All three were stellar but the fries were absolutely addictive.
To go with the platter we enjoyed some deeply delicious Irish stew, packed with pieces of tender lamb that melted in your mouth. I warmed myself with a gorgeously rich Seafood Chowder served with Guinness Bread that was fresh from the oven and topped with the best Irish butter in the world.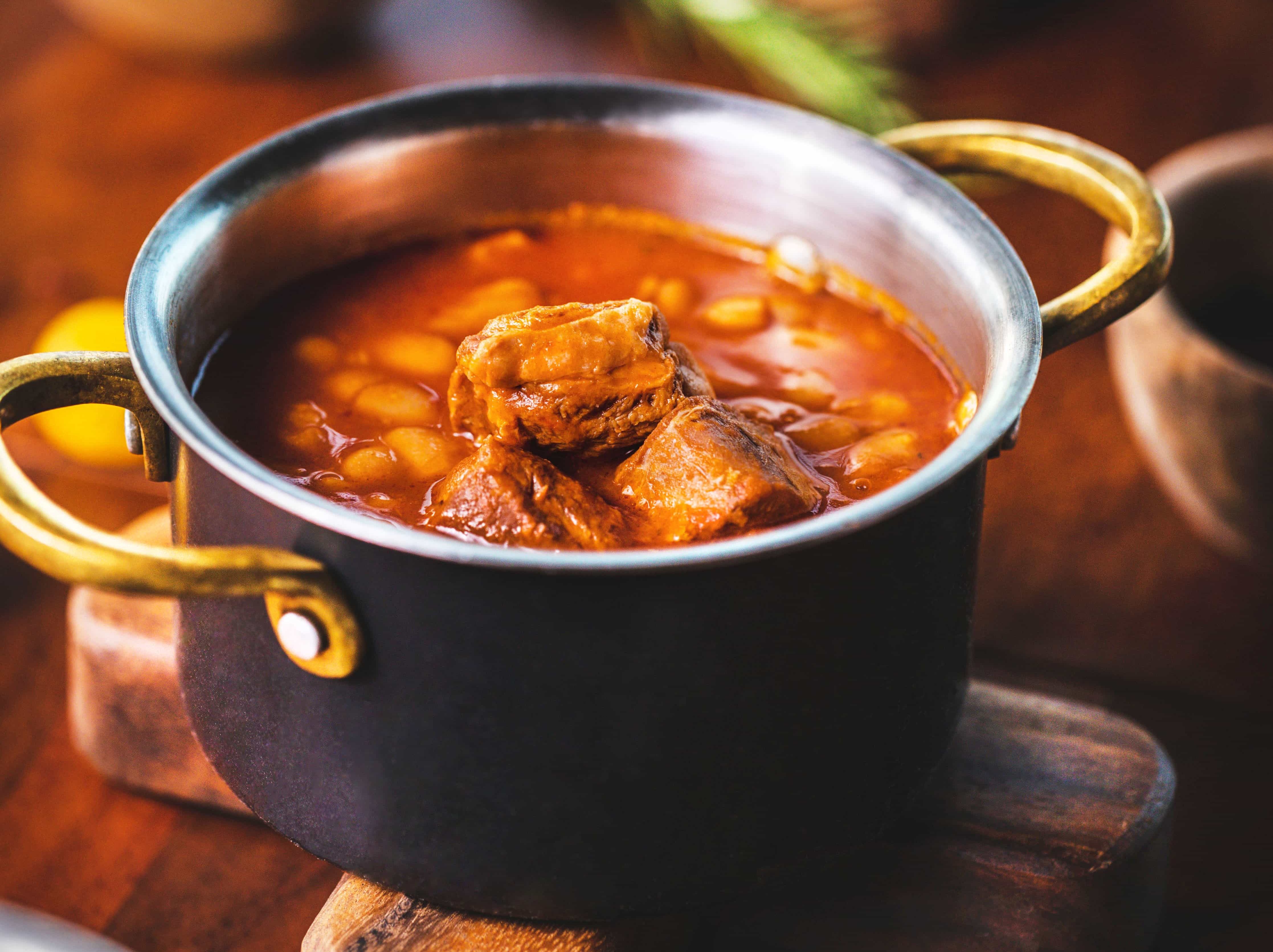 The Boxty House also sells a little box of Boxty mix that you can take with you and prepare at home it is from Padraic's mother Anna's recipe which he has perfected, so you can take some home as gifts.
In 1988 Padraic Og Gallagher developed the Leitrim Boxty which retains the traditional 70% potato content. The Boxty House in Temple Bar is the place where Padraic features this Boxty and it is served in a variety of ways. Boxty House makes potato dumplings, boxty chips (fries by any other name) that are simply addictive and boxty features in many of the recipes.
The Boxty House, Temple Bar, the humble spud made beautiful
The potato has been the star and the joke of Irish cuisine for years. At the Boxty house, they take a great Irish staple the boxty and with carefully chosen artisan foods transform it into a gourmet treat. Most famous for its place in a full Irish the boxty is taken to gourmet heights.
Look for McNiffes Boxty in the grocery stores they even make a gluten-free version. NcNiffes says on their Facebook page that:
Mc Niffe's Bakery creates four mouth-watering varieties of Boxty- Pan boxty, Loaf Boxty, Boiled Boxty and Irish Potato Pancakes, providing an exceptionally unique taste experience.
One of the most popular versions consists of finely grated, raw potato and mashed potato with flour, buttermilk, egg and baking soda. The grated potato is strained to remove most of the starch and then fried on a griddle pan for a few minutes.
Irish Potato Pancake Recipe – Boxty Recipe
The best recipes for Irish potato pancakes consist of finely grated, raw potato and mashed potato with flour, baking soda, buttermilk and sometimes egg. The mixture is then gently pulled together and rolled into a flat round shape and then cut into triangles.
It is then fried on a griddle until it is browned a little. This Irish potato pancake recipe can then be frozen or kept for a few days in the fridge to be pulled out for breakfast. For breakfast, they are fried in a little butter until the cake gets a slight crisp on the outside.
Irish potato pancake recipe ingredients:
1/2 pound / about 3 cups of potatoes, peeled, cooked, and still hot
1/2 teaspoon salt
2 tablespoons butter, melted
1/2 cup all-purpose flour
It's important to make the potato cakes while the potatoes are still hot: this makes sure you'll have a light and tasty result.
Rice or mash the potatoes very well until there are no lumps. (Ricing is really the best way to go with these, as it helps keep the texture of the potato cakes light.) In a bowl, mix the potatoes well with the salt; then add the melted butter and mix well again. Finally add the flour, working in enough to make a light and pliable dough.
Turn the dough out onto a lightly floured surface and roll into a roughly oblong shape, about 9 inches long and four inches wide, and about 1/4 inch thick. Trim the edges until you have a neat rectangle: then cut again so that you have four or six triangles. (You can cut them into even smaller triangles if you like.)
Heat a dry griddle or frying pan until medium-hot. Then bake the farl triangles until golden brown on each side. Usually, this takes about five minutes on each side.
Put the finished potato pancakes aside on a plate covered with a dishtowel/tea towel and continue baking them until they're all done. Then flip the towel over them to cover them. The little bit of steam that comes off them will help keep them soft.
Then make your Irish breakfast or Ulster fry, frying the farls up in the butter or oil that you're using for the rest of the dish. If you have more Irish potato pancakes than you can use, it freezes very well: just put it in a Tupperware or similar plastic container first.
Download a printable copy of the recipe
Lot's of Irish traditions, sayings, the craic and food can be found here
The cuisine has come a long way in Ireland and it has become a mecca for foodies of all kinds, from the bright fresh farmer's markets to some exquisite dining in Dublin and is now a true gastronomic destination.
Fancy visiting some Irish Pubs here's a great list for when you get there
Enjoy your Boxty and Pin it for later: