How to move to the Netherlands From Asia
Want to move to Europe? What about a move to the Netherlands? I'm Min, currently residing in Delft, and moved from Taiwan To The Netherlands in 2013. In this post, I share how I moved to the Netherlands, why I moved to Delft and other practical information.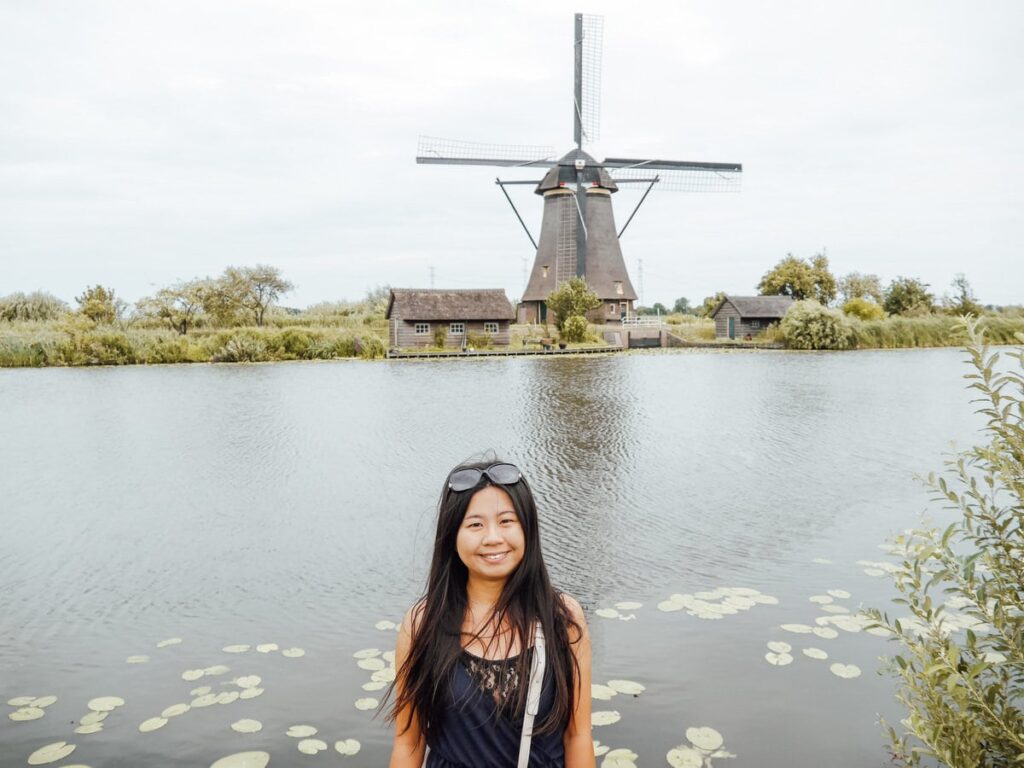 How to get an EU passport and get EU citizenship
Is It Required To Speak Dutch In The Netherlands?
This is the most asked question when talking about moving to The Netherlands.
The answers are yes and no.
Speaking Dutch to live here is optional since most Dutch people speak English. That is why The Netherlands has become a popular place to stay for foreigners.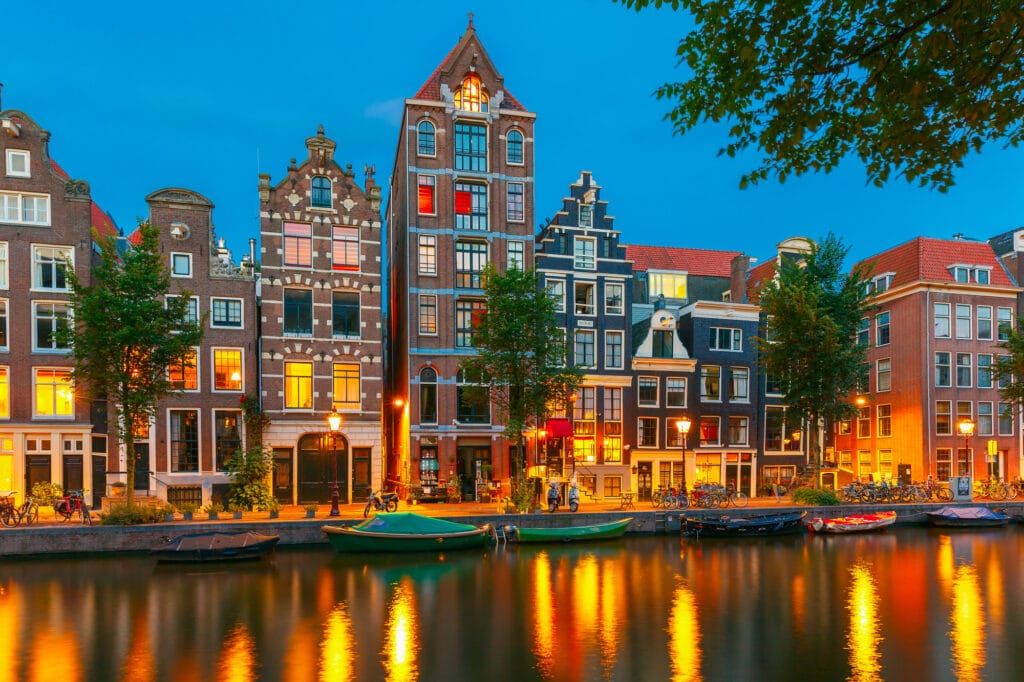 However, if you plan to stay more than five years in the Netherlands, it is best to learn Dutch. All the signs and documents are in Dutch, so it is always better to understand some Dutch. Eventually, it would be best if you adapted to the Dutch culture, so it helps you to get jobs, make friends, etc.
How To Move To The Netherlands From Asia
Getting a visa is the first step to moving to a new country.
Ways To Move To The Netherlands
The most common way is to get a job at a company that sponsors your work visa. The older you get, the more difficult it is since the salary requirement is much higher if you are over 30.
For 2023, the salary requirement for those under 30 years old is € 3,672.00; it increases to € 5,008.00 if you are over 30.
How I Moved To The Netherlands Permanently
Besides getting a job, another way is to study in the Netherlands and then get the job afterward; this is what I did.
I came to The Netherlands in 2013 for my master's program at the University of Amsterdam. The Dutch government welcomes international students to work in the Netherlands after graduation, so they offer a "search year visa (zoekjaar)."
This is the main reason I chose to study here since it gives me one extra year to look for jobs, and I found a full-time position within six months.
You can apply for Dutch permanent residency after taking the integration exam and having legally stayed in the country for uninterrupted five years. So, I got it in 2019.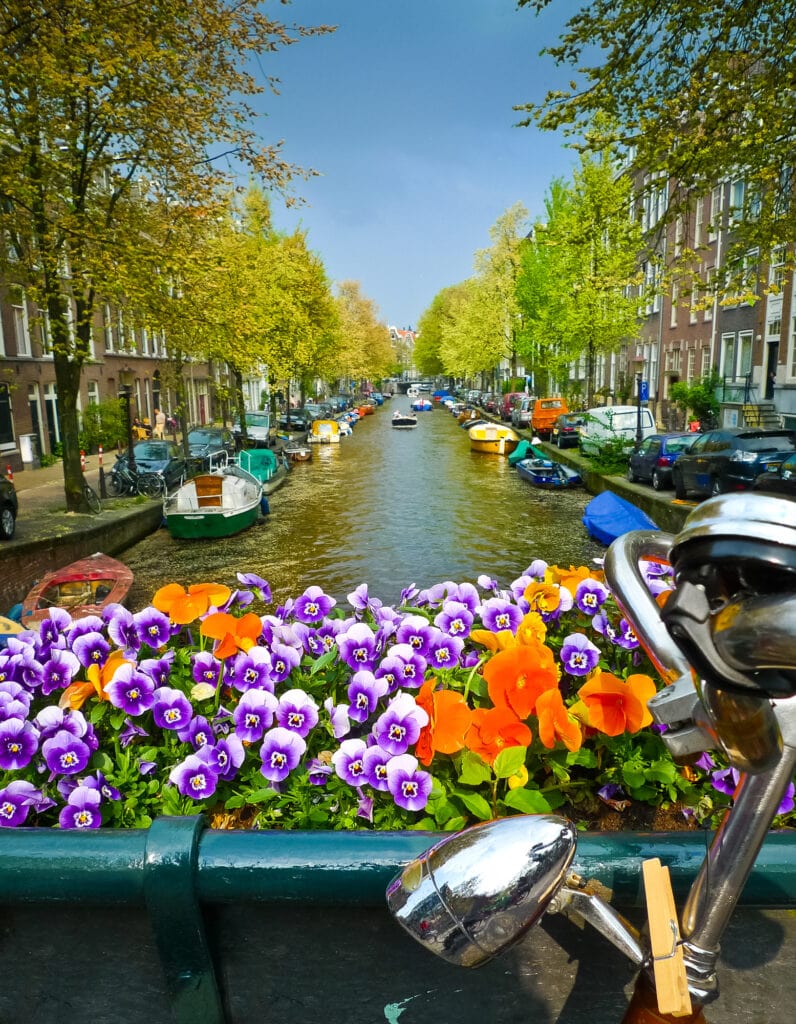 Practical Information For Moving To The Netherlands
Have Your Visa Ready
If you are from outside the European Union, once your long-term stay visa is approved, the Dutch Immigration and Naturalisation Service (IND) first issues the MVV (Machtiging tot voorlopig verblijf) temporary stay visa.
MVV visa allows you to stay up to 90 days in The Netherlands; once you enter the country, you must get your residence permit.
Register At The City Hall
Next, register the physical address of where you live at the city hall.
Please note that your registered address is the only address the government uses to contact you by letter.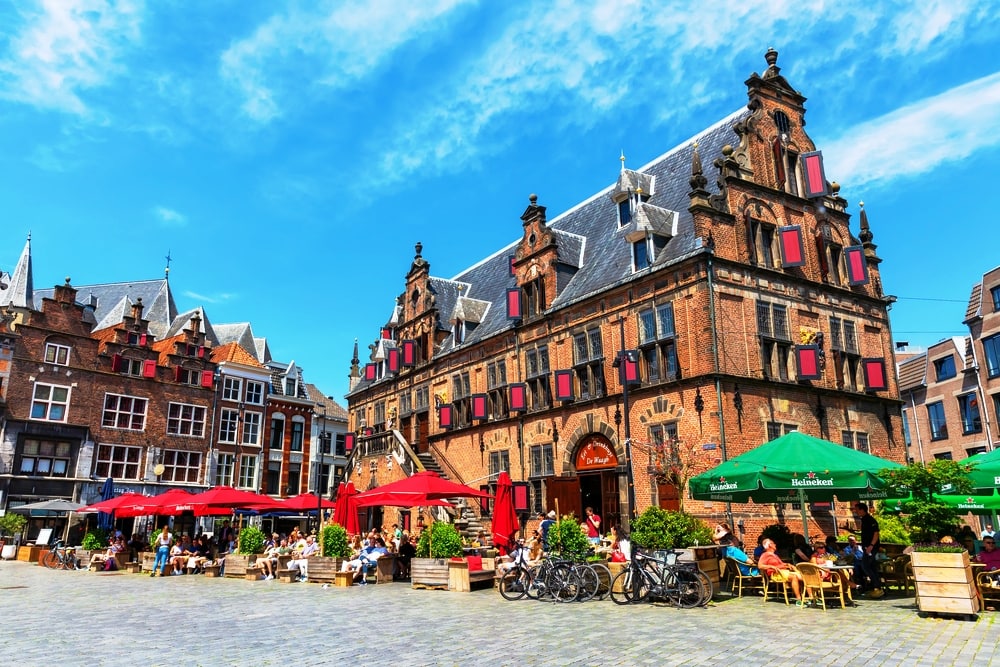 Opening A Bank Account in the Netherlands
You can easily open a bank account at ABN AMRO, ING, and Rabobank, but first make an appointment.
I like ABN AMRO more since their internet banking for English users is better.
After opening a bank account, the bank will send you the bank card, PIN code, and activation code in three letters within a week.
Finding accommodation in the Netherlands
The Dutch housing market is still very competitive, whether you want to rent or buy.
Suppose you are in the Netherlands for work. In that case, I recommend finding your accommodation via an agency, as it can make your life much easier.
If you prefer to look for yourself, here are some tips:
Visit Funda.nl, the most popular site, if you want to buy or rent
Be aware of spam, especially if you use Facebook Groups; do not transfer a deposit before viewing the house
Make sure you can register at the place you rent at the city hall. Ask before signing the contract.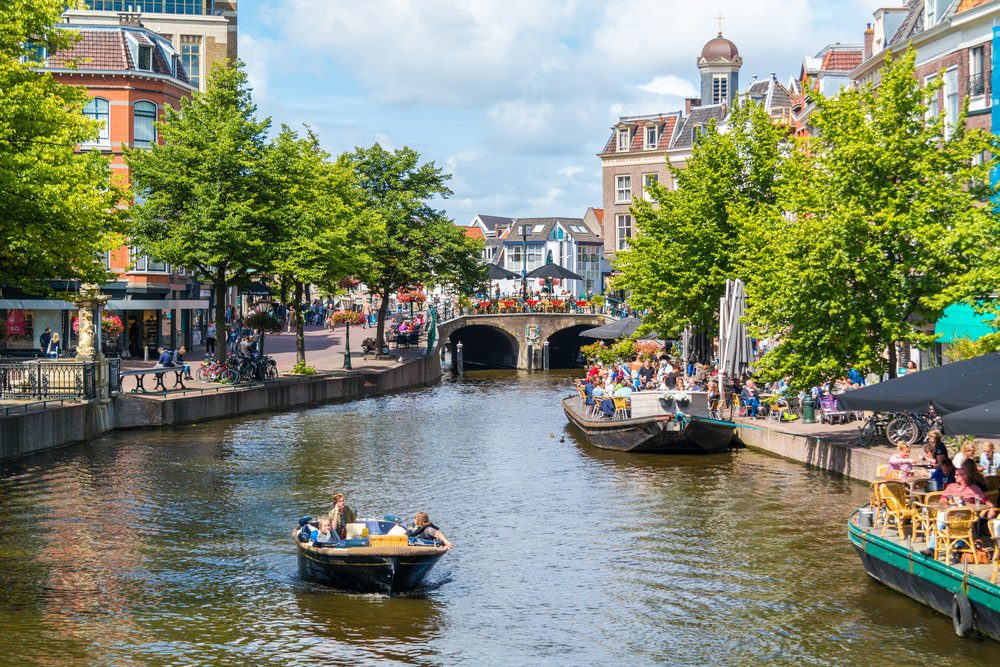 Health Care In the Netherlands
By law, it is required to have basic health insurance for every resident above 18 years old. Please get insured within one month upon arrival.
The monthly cost varies based on what you are insured, and hundreds of insurance companies exist. The basic health insurance starts from EUR 110.
Health insurance for underage is free.
Register At A General Practitioner Practice
Registering at the city hall when you settle in the Netherlands is essential. You never know when you need it.
Basic health insurance covers GP examination costs, so do not hesitate to contact your GP if you need assistance.
Every GP has a contact number for you to call during work time and a hotline for evening and weekend/holiday service.
Pros & Cons Of Living In The Netherlands
It marks my 10th year in the Netherlands in 2023, but I am happy that I decided to move to the Netherlands from Taiwan.
There are some things I like and dislike about living in the Netherlands:
Work And Life More Balanced
In Taiwan, there is a "hidden rule" that you must work overtime to show dedication to your job. In the Netherlands, working overtime is not normal and indicates that you need to be more efficient.
Since I seldom work overtime, I have more free time to do what I like and enjoy my time after work, and my quality is better.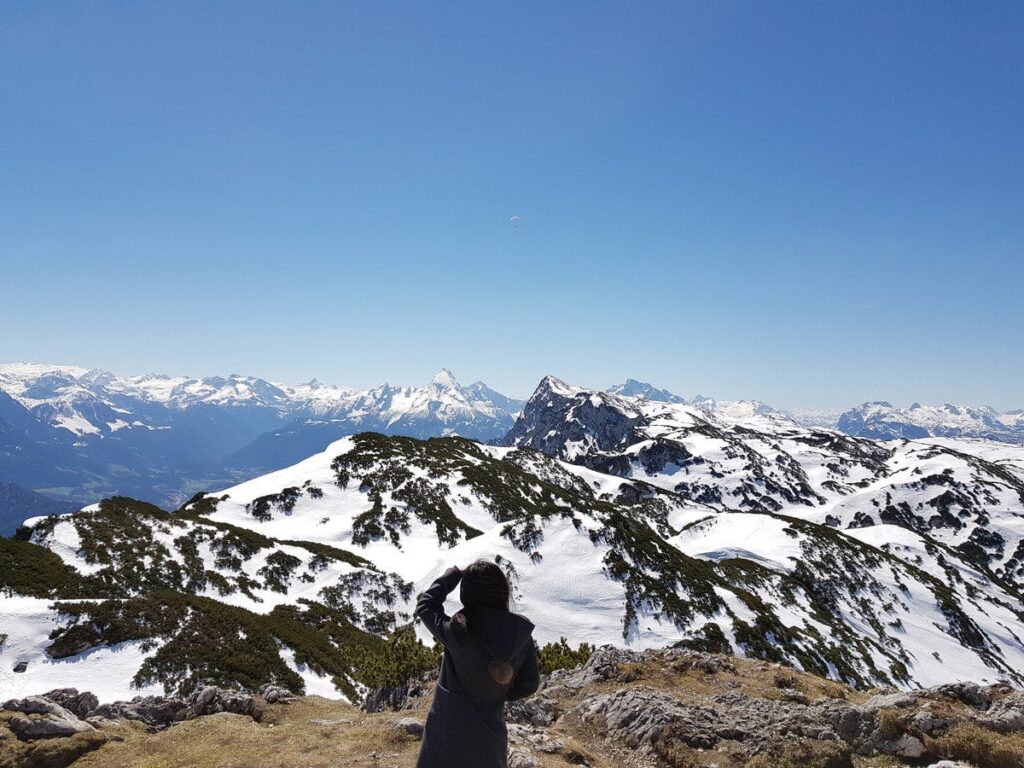 Can Travel More
Every full-time employee (40 hours per week) is entitled by Dutch law to have a minimum of 20 days (four weeks) of paid leave per year and is expected to have three weeks off.
Some companies even offer more paid leave and even unpaid leave.
I love traveling, so it would be awesome to take three weeks off. I've been to Japan, Sri Lanka, Thailand, and the USA on my holiday and thoroughly enjoyed my time there.
If you don't want to go far, you can also take international trains from the Netherlands To other European cities.
This is the best part of working in The Netherlands.
The Weather Could Be Better
The weather could be better in The Netherlands; most people feel the same way.
It rains more than one-third of the year in the country, so having a raincoat with you is important if you cycle there.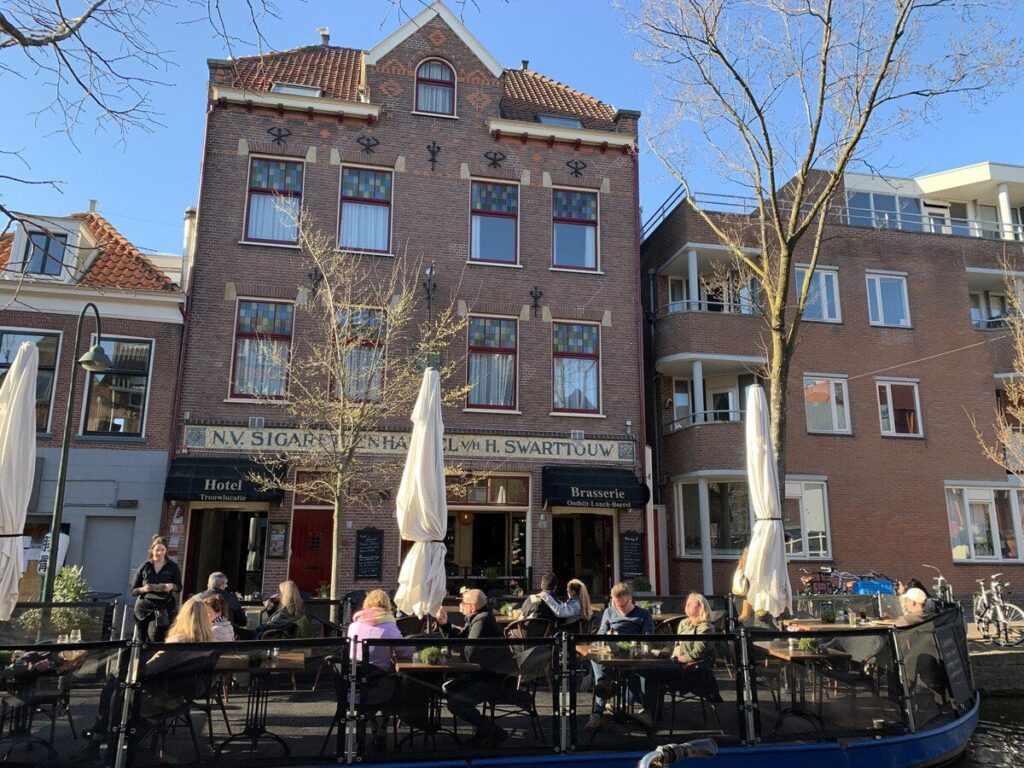 Labor Cost Is High
I am not a DIY person, so learning how to build my closet and hang up the lamp in the first few years wasn't enjoyable.
Of course, I could pay a professional, but I only had a little budget for the first few years after graduation. I needed to save money, so I had to do everything myself.
However, I still need help fixing my bike, changing the tires, etc. It is challenging for me to learn it.
If you love doing it yourself, this is good for you!
Salary Increase Might Be Limited And High Tax Rate
If you want to make a lot of money and are okay with working overtime, you should stay in Asia or work in the USA, not The Netherlands.
It is not lucrative if you work overtime due to the high tax rate.
My friend moved to the USA because she felt she could grow even more there.
Life In Asia And In The Netherlands
Apart from the pros and cons of living in The Netherlands, here are some things I've noticed that are different from living in Asia, and it took me some time to adapt:
From Takeaway To Cook Yourself
Dining and having takeaway food is costly in the Netherlands, so the best way is to cook yourself.
While I worked in Taipei, I got takeaway food for dinner. Still, if you do that in The Netherlands, your living cost could increase dramatically.
So, learn a few quick dishes from your home country before moving here!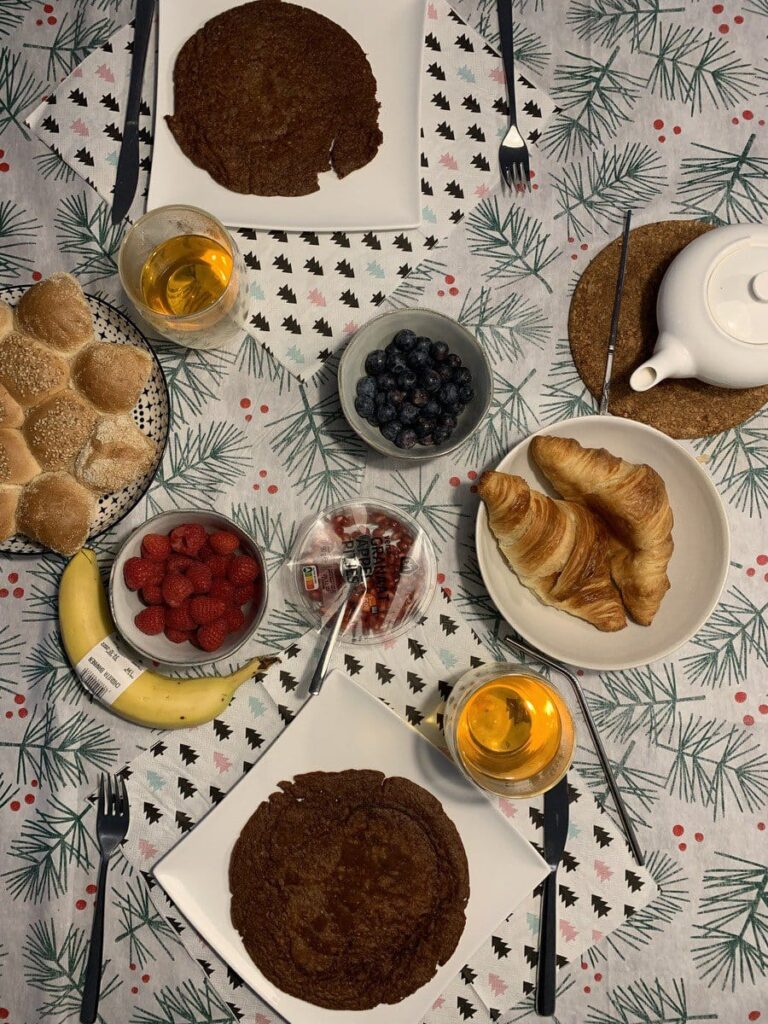 Traditional Dutch foods to eat in the Netherlands
Shops are closed early
Most shops are closed before six o'clock, except restaurants and bars.
However, it is okay if you plan everything beforehand.
I was not used to it, but once I learned how to plan my day and what to buy, I could quickly adapt to life here.
Make an appointment First
If you want to go to a bank, see a GP (general practitioner), or visit a city hall, make an appointment!
I found it very inconvenient initially, but later I realized it is better this way: no long waiting time and the time is reserved for you, so you can ask any questions.
Have a Sandwich Or Bread For Lunch
In Asia, it is expected to have warm food for every meal, but here in the Netherlands, most people have cold food, like yogurt, bread, or sandwiches for lunch.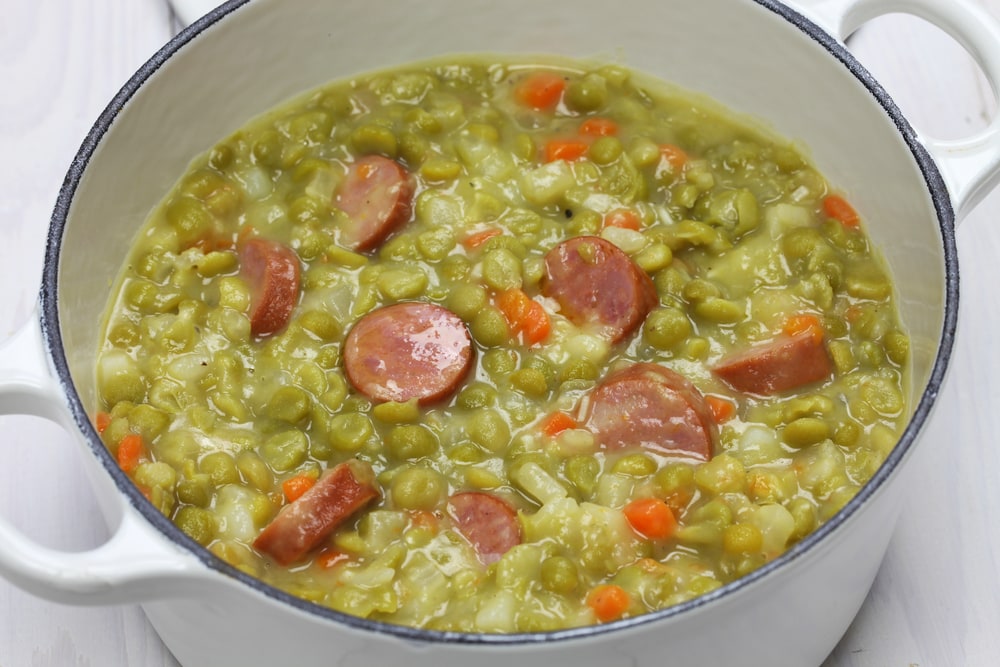 It took me a while to get used to this, but sometimes, I prefer warm food for lunch. While working in Taiwan, I heated up my lunch box for lunch daily, so switching from warm to cold food was challenging.
I remember in my internship, there was no microwave in the office, so I had to be creative: make fresh sushi or cook some simple food before work.
If someone has never been to The Netherlands but wants to move there, what would you suggest they do first?
I suggest visiting The Netherlands first before making the decision!
First, come here as a tourist and see if you can imagine yourself living here. You can have a coffee at the cafe, find out what a coffee shop really is, take one of the best canal cruises in Amsterdam, and meet other expats at local events.
Before moving to The Netherlands, I had my exchange program in 2010. As an exchange student, I noticed that the Dutch society was friendly to foreigners, and there were some English-speaking job openings. So, I decided to return in 2013 for my master's program and looked for a job afterward.
Where Is The Best Place To Live?
Most expats live in Amsterdam, The Hague, Rotterdam, and Eindhoven; these cities are the most popular and expensive.
You can find accommodation around these big cities for more affordable housing. For example, if you want to live close to Amsterdam, surrounding cities like Hoofddorp, Haarlem, and Zaandam are good options. As long as you have easy access to public transportation, you can get cheaper alternatives for housing.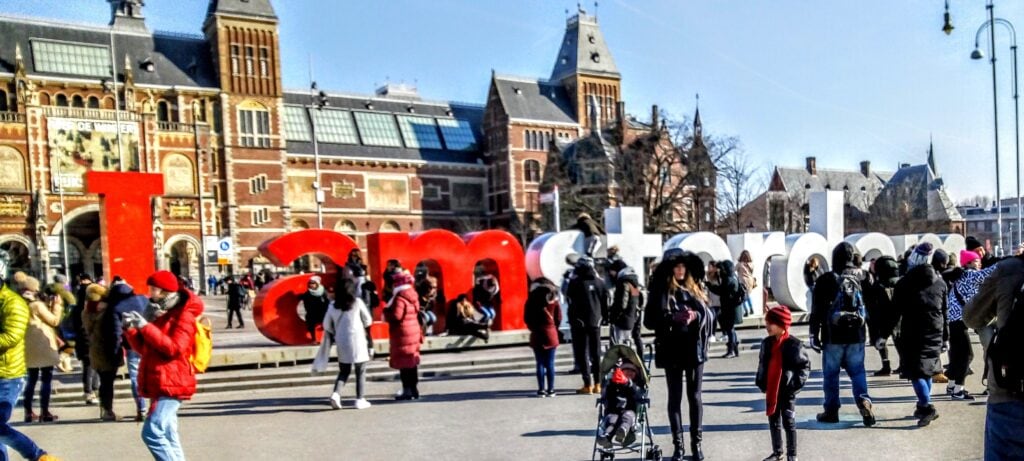 Why Did You Move To Delft?
I've lived in many Dutch cities, like Amsterdam, Leiden, The Hague and Tilburg.
I love Amsterdam, but it is too expensive. Which city should I move to? I listed the criteria that matter to me: some foreigners, a major Dutch city, affordable housing, not too far from Amsterdam, and a good location to the train station. Delft fits all of them!
Leiden was also on my list, but there was not much good housing on the market at the time, so I moved to Delft.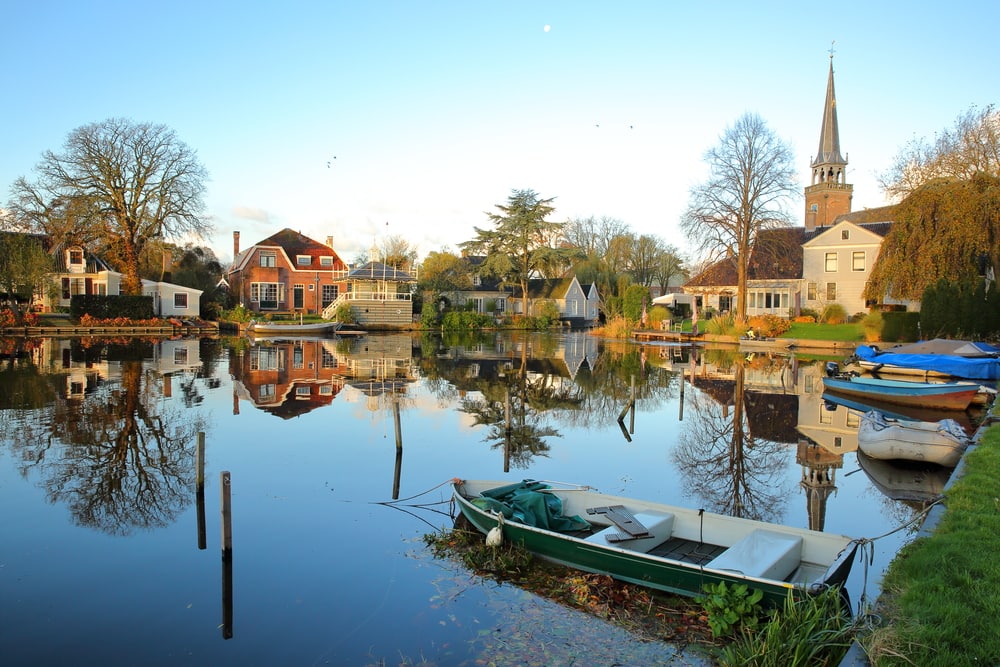 Where Is Delft?
Delft is a city between The Hague and Rotterdam. Like Amsterdam, it is a canal-ringed city but more minor.
It is also a student city since there is a university, TU Delft (Technische Universiteit Delft). Many international students are on the campus, making Delft a more international city.
Delft is also a famous tourist city since the world-renowned painter Vermeer, the painter Girl with a Pearl Earring (Meisje met de parel).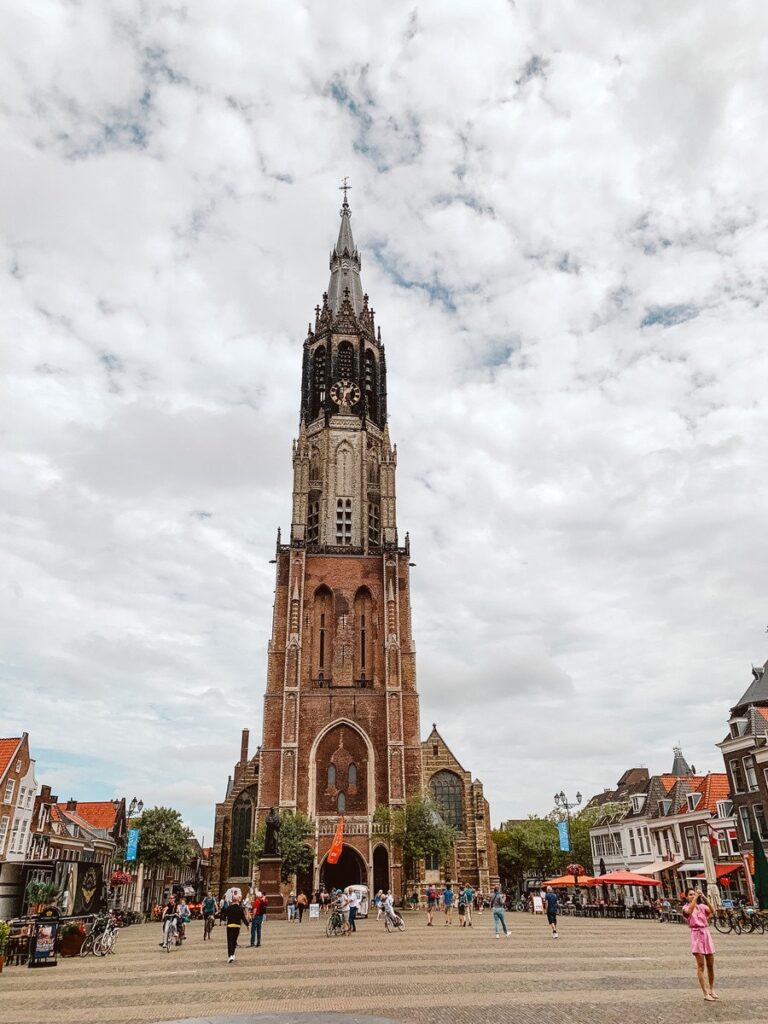 Is Delft A Great City To Live?
Yes, it is. Delft is my favorite city to live in by far, since it is less touristic than Amsterdam, less busy than other big cities, and has everything you need.
Pros And Cons Of Living In Delft
I've lived in Delft for around three years; here are the pros and cons of living in Delft.
Easy Access To Other Big Cities
You can easily visit other cities by train like trains leaving Delft to Amsterdam every 15 minutes. You can reach Rotterdam and The Hague within 10 minutes by train. You can even cycle to both cities if you want.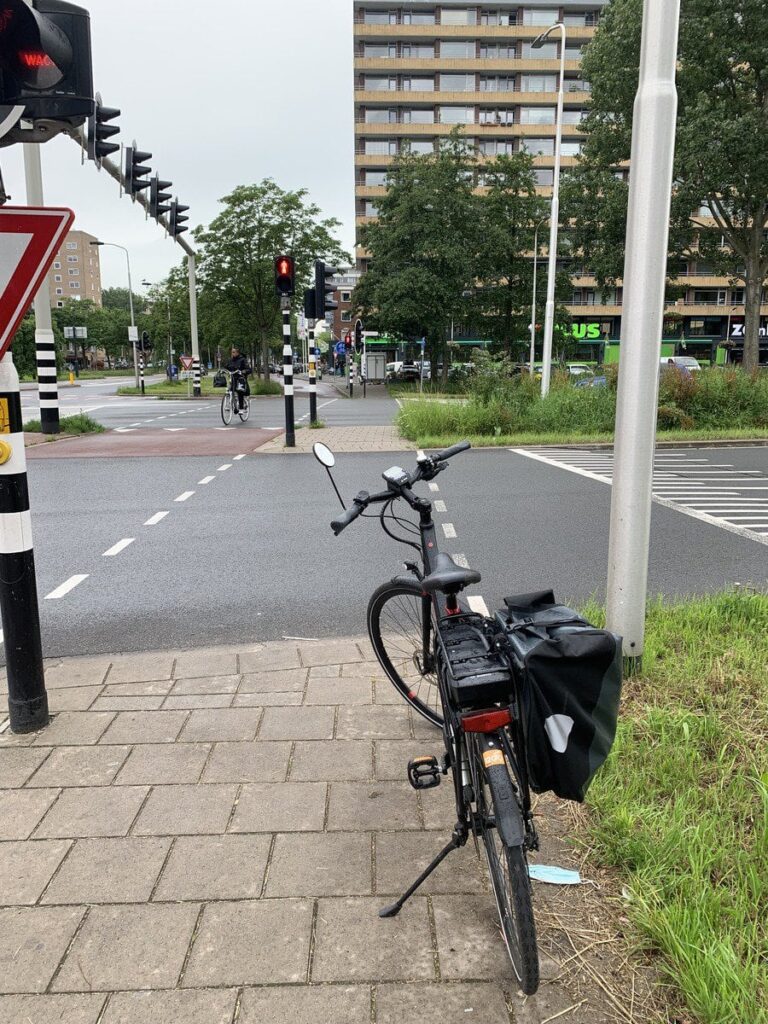 An International Environment
Since there's an international university in Delft, it makes Delft a more foreigner-friendly city! Besides, it is also a famous tourist city, there are some lovely places to visit, like great restaurants and cafes in Delft.
More Local Vibe And Has Everything You Need
Every Saturday morning, there's an open market where you can buy groceries at a cheaper price and go shopping in the city center. There are also Asian supermarkets, restaurants worldwide, and the Pathe cinema.
Long Travel Time To Amsterdam
It takes 1 hour to Amsterdam Central Station by train, if your office is far from the train station, it might take longer.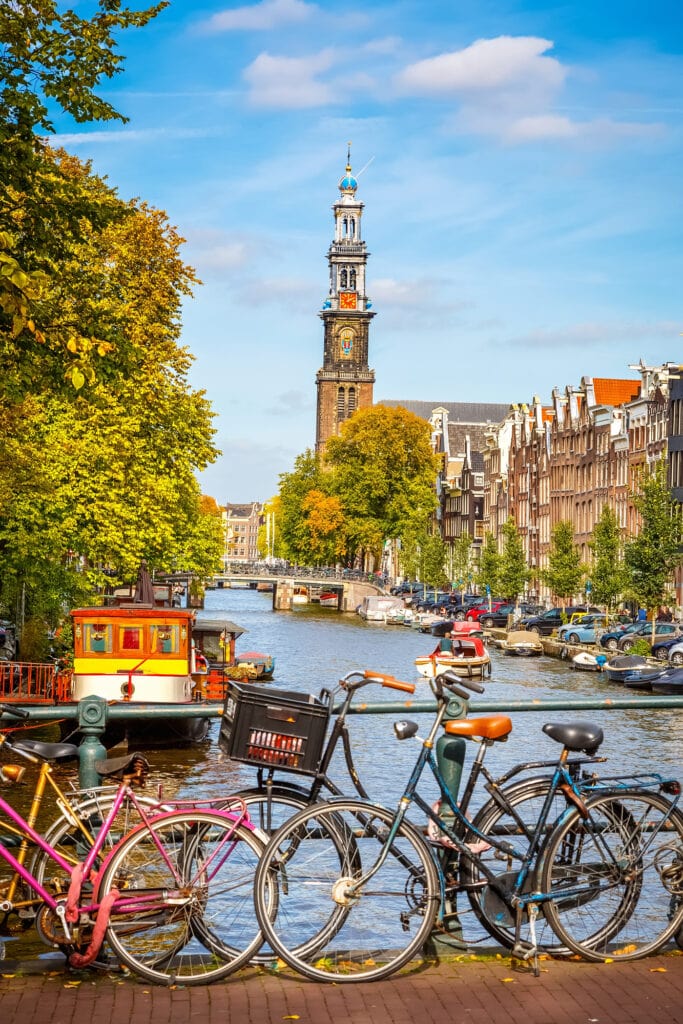 Limited Community For Expats
Compared with other cities where most expats live, Delft has quite limited activities for foreigners. However, if you work at TU Delft University, there is no problem for you.
That is why we suggest learning Dutch if you stay here long term; speaking the local language opens more opportunities.
Restricted employment prospects In The Area
If you are looking for English-speaking positions, there are few international companies in Delft, so you probably need to work in other cities. Most expats in the area work in or near The Hague or Rotterdam, and some in Amsterdam.
Delft is an excellent area to live in, but you might need to commute to other cities.
Living Cost In Delft
Living cost is increasing every year, and it depends on your lifestyle, but below is for your reference:
| | | |
| --- | --- | --- |
| Rent | EUR 1,100 | An apartment |
| Transportation | EUR 280 | monthly train ticket to Schiphol for work |
| Food & Groceries | EUR 250 | Cook yourself EUR 4. Dine at a restaurant from EUR 20. |
| Utilities | EUR 300 | |
| Health Insurance | EUR 150 | |
Favorite Places In Delft
I love exploring the city, and here are some of my favorite spots:
De Kurk: a local restaurant with an affordable three-course menu in the city center.
Kobus Kuch: a cafe famous for Appeltaart (Dutch apple cake), a must-visit place in Delft
Knus: A cafe inside the park where you can enjoy the lovely lake view while enjoying your drink. There's also a kids' playground, perfect for families.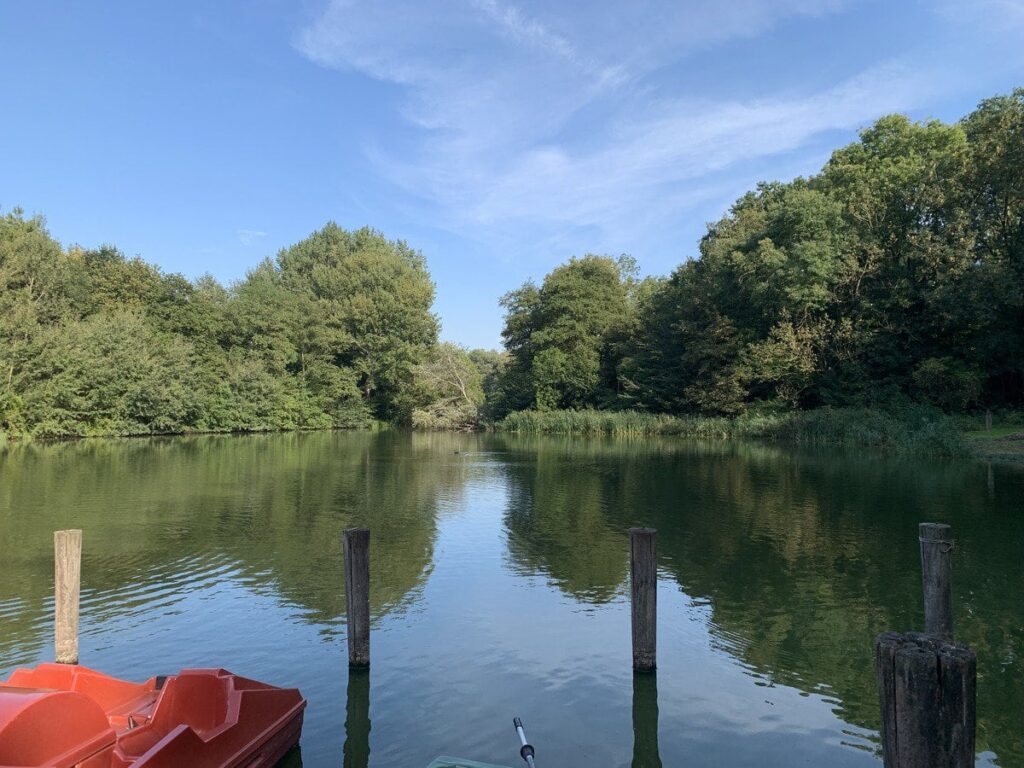 What Do You Do After Work In Delft
When it is summer, I love cycling from where I live to TU Delft University.
The school has a big campus where you can walk around, and the route to the university is charming. Besides, I also like having a walk or bringing food and books to relax in the park. Last, enjoy the sun at a bar!
When it is autumn or winter, I usually stay at home reading or working on my travel blog. Still, you can do other things in the city, like going to a gym, taking some yoga classes, etc.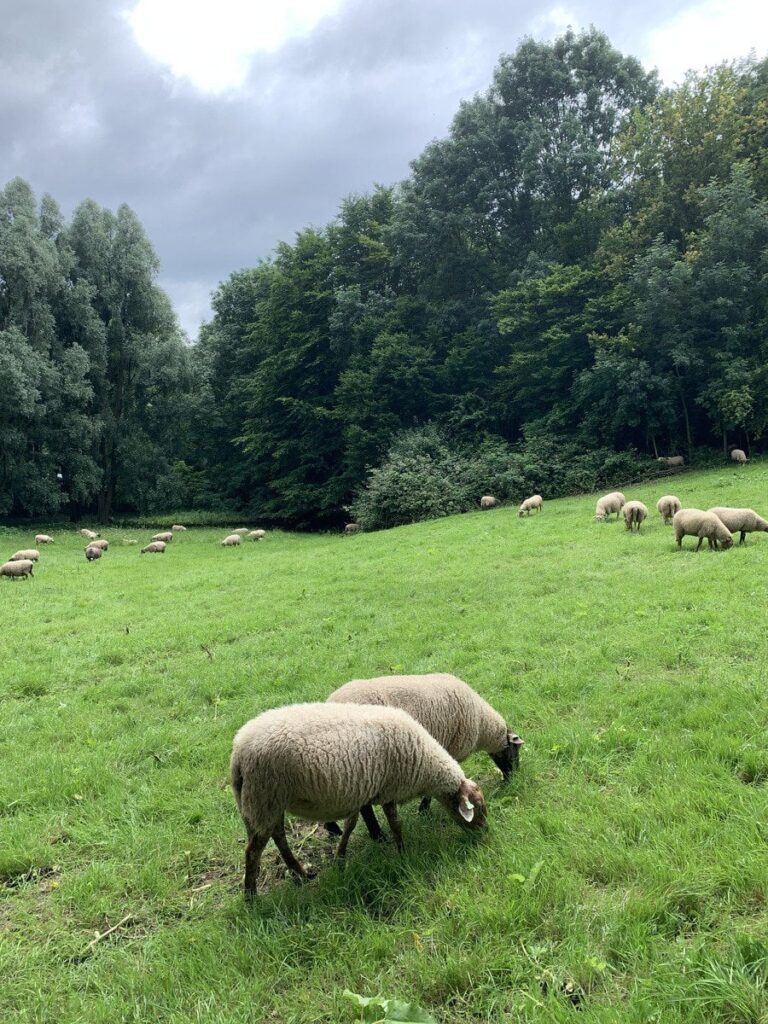 Final Words For People Interested In Working In The Netherlands From Abroad
It is not easy to work abroad, especially if you have visa constraints.
The journey of moving to the Netherlands is like playing a video game; there is battle after battle, and you are the only person who can make things happen!
Working or living in Europe looks glamorous online, but remember there will be many challenges and struggles.
Remember why you moved abroad; stay positive, and you will be fine!
About the author: Min has lived in The Netherlands since 2013 and runs the Amsterdam Travel Blog. The site talks in and out about traveling in Amsterdam. She hopes her traveling in Amsterdam content will help others have a fantastic trip!
You might also like to read other stories of moving abroad to Europe you can find them here:
Discover the Pros and Cons of Living in Austria
Pros and Cons of Living in Portugal: On the Algarve
Pros and Cons of Living in Barcelona
49 Things to know about the UK before you visit
Buying a plot of land in Ireland: How to buy property
Pros and Cons of Living in Cyprus
How to get an EU passport and get EU citizenship
How to retire in Ireland a complete guide to moving here
Move to the UK as a Canadian or American
20+ Pros and Cons of Living in Spain
The Pros and cons of living in Sweden and moving here
Pros and cons of living in Canada by a Canadian Immigrant
Pros and Cons of Living in Mexico
Pros and Cons of Living in France
Pros and Cons of Living in UK: Expat Life in England
Pin it to save it