Things to do in captivating Copenhagen
Copenhagen Denmark is one of the most beautiful destinations in Europe, and while it's often overlooked for more glamorous capitals like Rome and Paris – it's a gem! Copenhagen is the gateway to Scandinavia and an ultra-modern destination that's one of the world's cleanest, safest and most easily navigated cities. Here is a fun fact about Copenhagen – it is the World's Happiest City.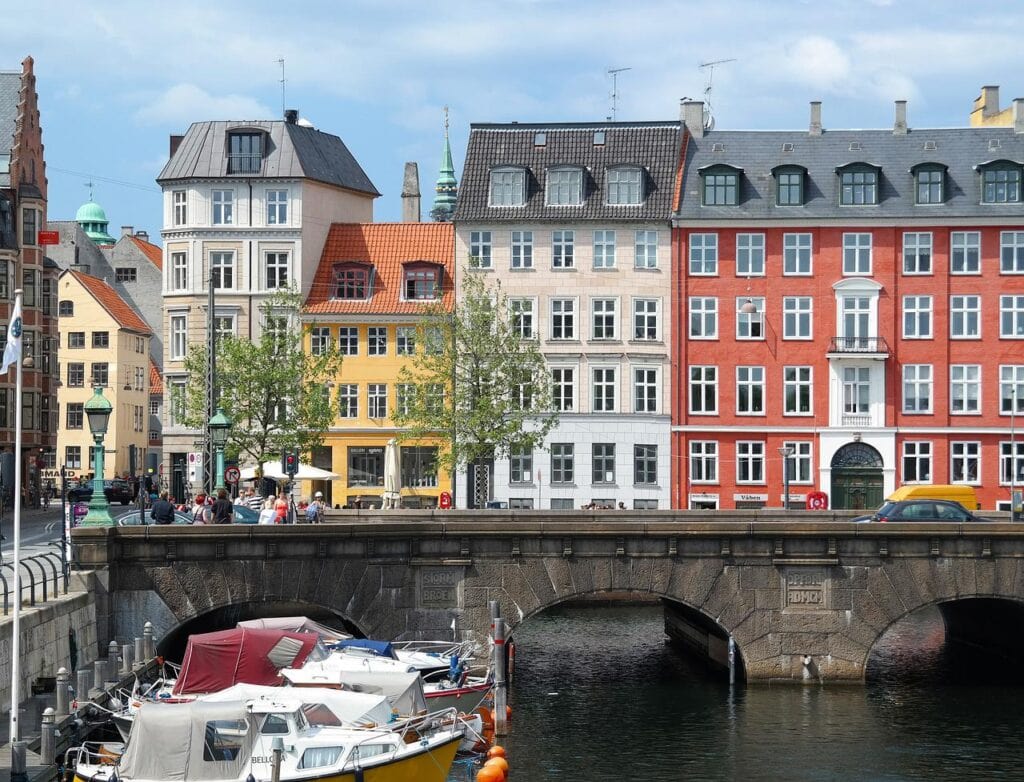 Copenhagen has a super-convenient public transit system and its flat landscape makes it simple to navigate by foot. The historic city centre is picturesque and compact – it can be traversed in about 25 minutes from one end to the other. The city also has a robust network of bike paths and cycling infrastructure, so it's perfect to explore by bicycle. And here are the top things to do in Copenhagen that are waiting for you in the Danish capital.
Recently a friend was housesitting for the first time in Copenhagen and although she said it was an expensive city she fell in love and said that she would go back in a heartbeat it was so beautiful. It is possible to spend a long weekend in Copenhagen and Stockholm and see all the sites if you plan carefully.
Xyuandbeyond is reader-supported. When you buy through links on our site, we may earn an affiliate commission. You can read my privacy policy here.
20 Things to do in Copenhagen
Visit Christiania
Over 50 years ago Christiania was set up as an anarchist commune right in the heart of Copenhagen. Back in 1971 a group of hippies, and outcasts from a traditional lifestyle set up a permanent squat in a former military complex.
Over the years, Christiania developed into a self-contained society that, though it rejected state control, lived in harmony with the rest of the city. In Christiania pot is sold freely and smoked without interference from the police. All marijuana sales are confined to Pusher Street, an area where up to a dozen dealers typically work selling a variety of strengths of pot
Rather sadly the area has become a tourist draw and as such is losing its original purpose as it becomes 'gentrified'.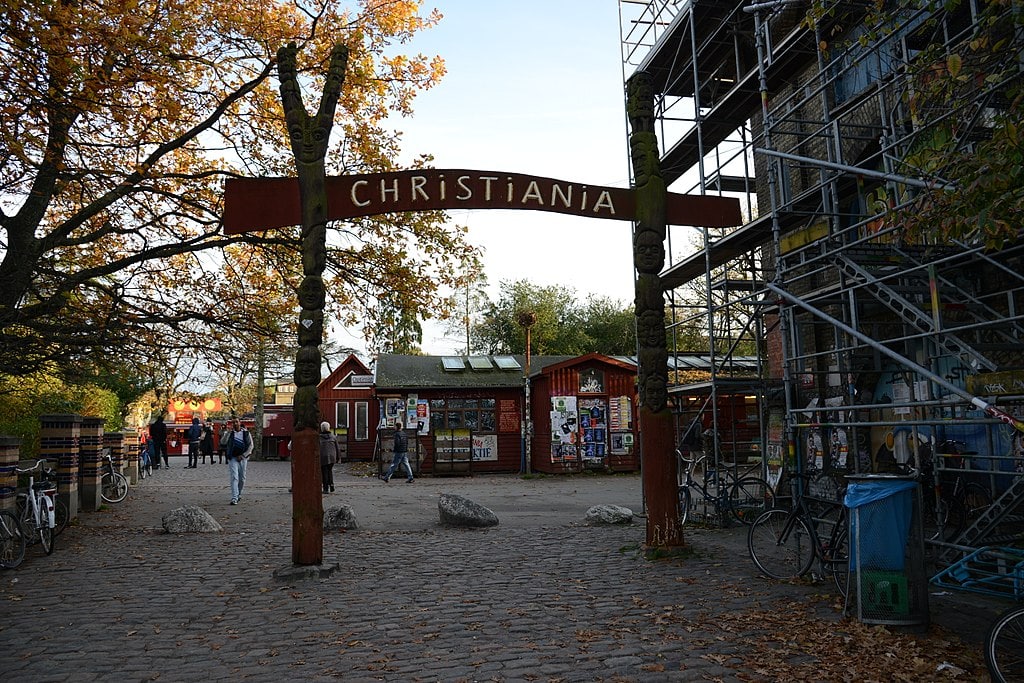 Tour Copenhagen Canals by Boat
While discovering the city by land is easy, an exciting way to see the city is on the water. Copenhagen has a rich maritime history; you can discover it by taking a canal boat tour through the city's canals and harbour. The ribbon of waterways will take you through historic neighbourhoods and offer sweeping views of Royal Castles, Danish Navy vessels, charming canal houses and the famous Little Mermaid statue.
Nyhavn Canal
The best tour offers a live guide and a 90-minute ride which can be broken up if you decide to get off the boat at different landmarks like the gorgeous Nyhavn canal. It's a great way to get an overview of Copenhagen and see the main sites of the city in a short period of time.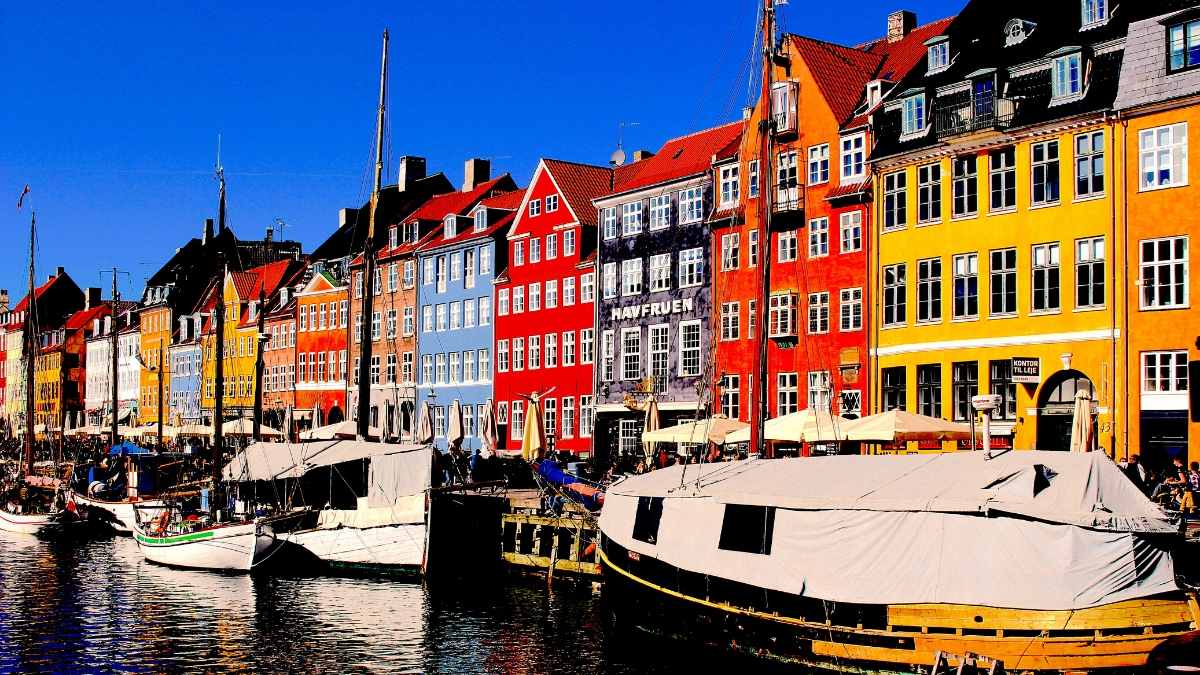 If you've got a more adventurous spirit, you can rent an electric boat and charter your own canal cruise. Copenhagen has several electric boat rental companies that give you the chance to drive your own picnic boat around the waterways of the city. Each boat has a table for bringing along lunch and some drinks, you just need to steer and enjoy a leisurely afternoon.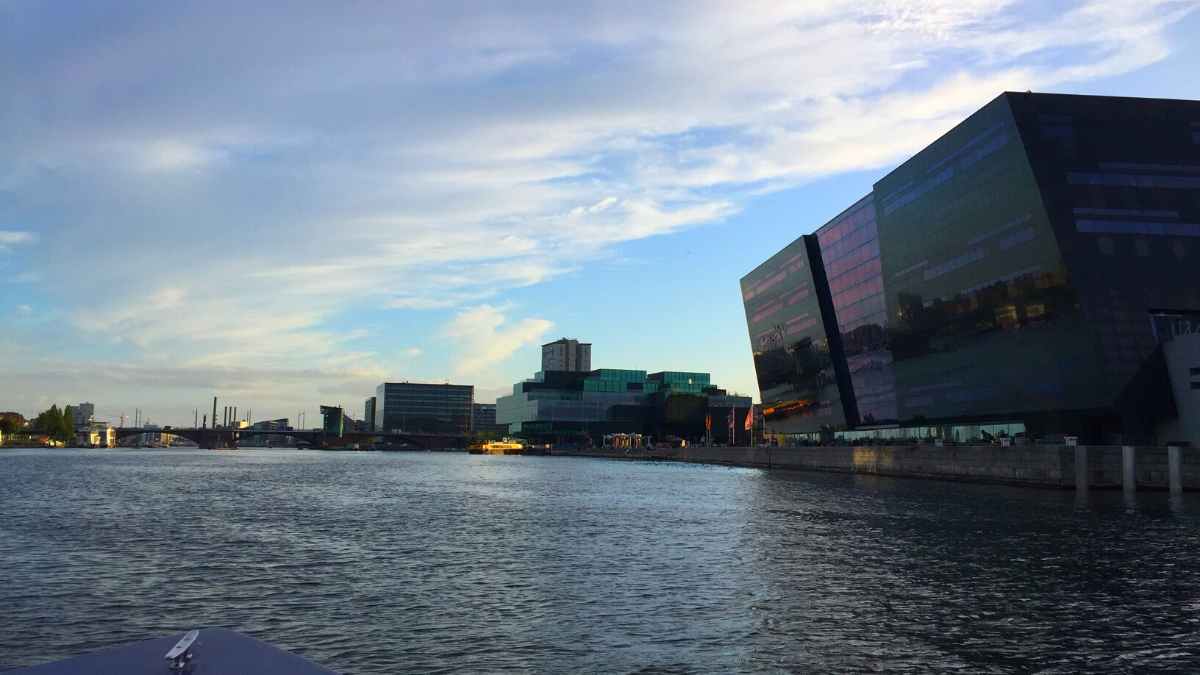 Little Mermaid Statue
You can't miss a photo of the Little Mermaid statue which many say is a tad overrated but it is iconic. Commissioned by Carl Jacobsen who adored the character after he saw the Little Mermaid ballet in Copenhagen he had the statue created and situated in the canal. The Little Mermaid was written by Hans Christian Anderson who was born near Copenhagen.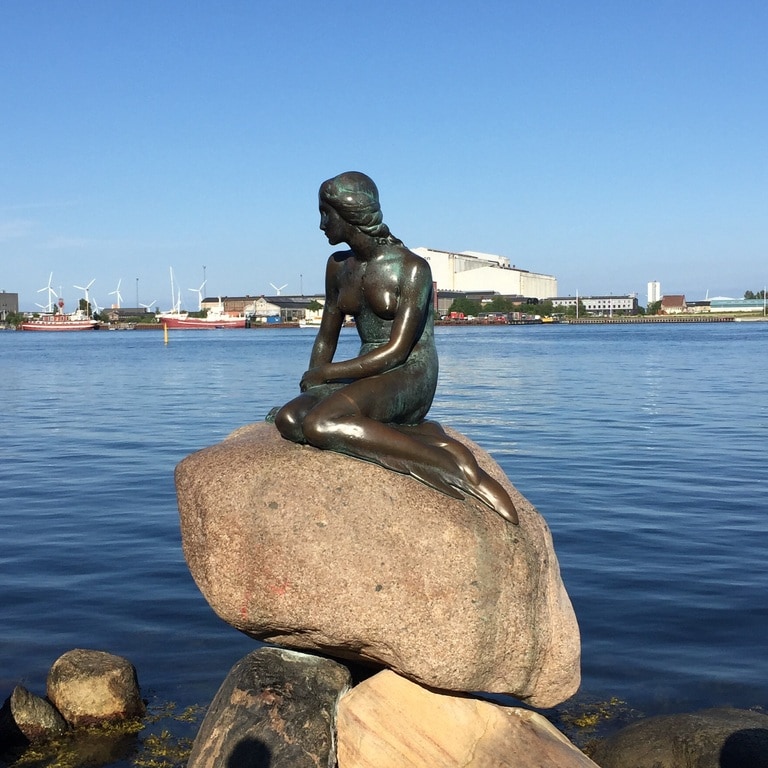 Get the Best Views of the City
The views of Copenhagen are spectacular from above. Once you've seen it from the street level and the water below, find a birds-eye view of the town! There are many options to see the city, and the views are splendid. Part of the reason is that most buildings in Copenhagen were only built to a height of 5 or 6 stories. This provides panoramic views of the city from the highest buildings that grant you viewing access. On a clear day, you can even see across the Øresund Sound to Sweden.
Church of our Saviour
Thrill-seekers can climb the exterior staircase built onto the spire of the Church of our Saviour one of Denmark's most famous churches. The serpentine spire was inaugurated in 1752, and you can climb the 400 steps to the top for absolutely stunning views over the city.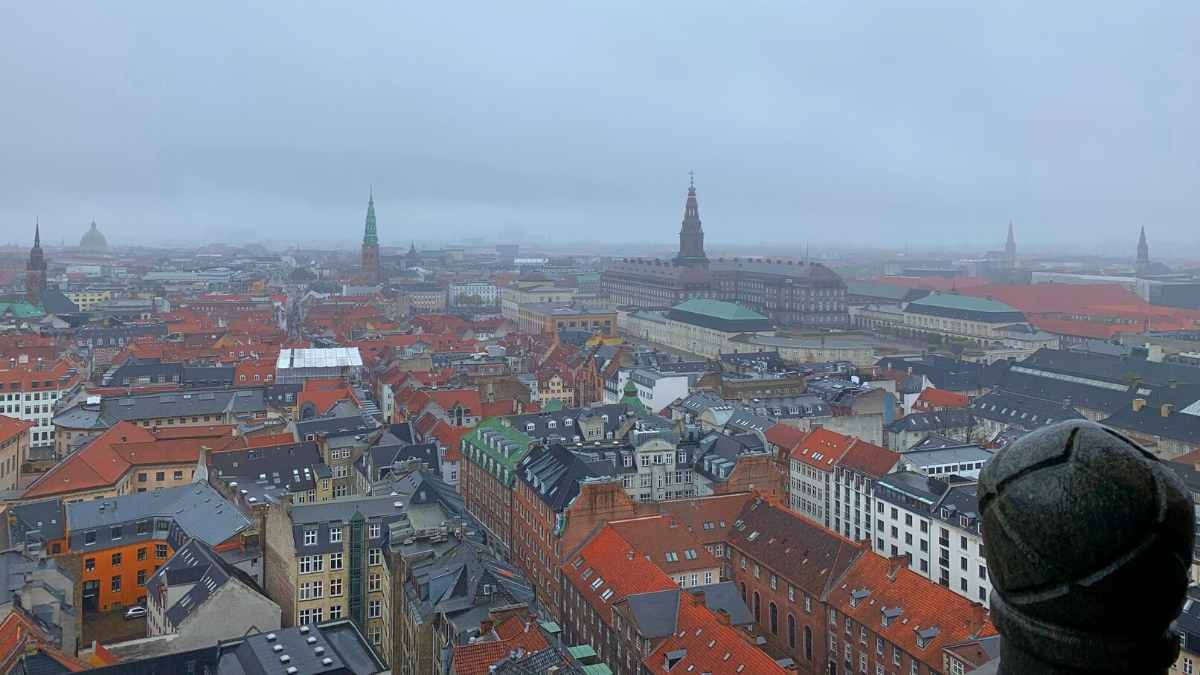 In 2007 the view from the top was voted the best in the city by the Copenhageners. The last 150 steps are on the outside of the spire – if you can't take heights don't go.
Copenhagen City Hall
Other visitors may prefer the views from the Copenhagen City Hall observation platform where you can enjoy the view from inside a covered deck.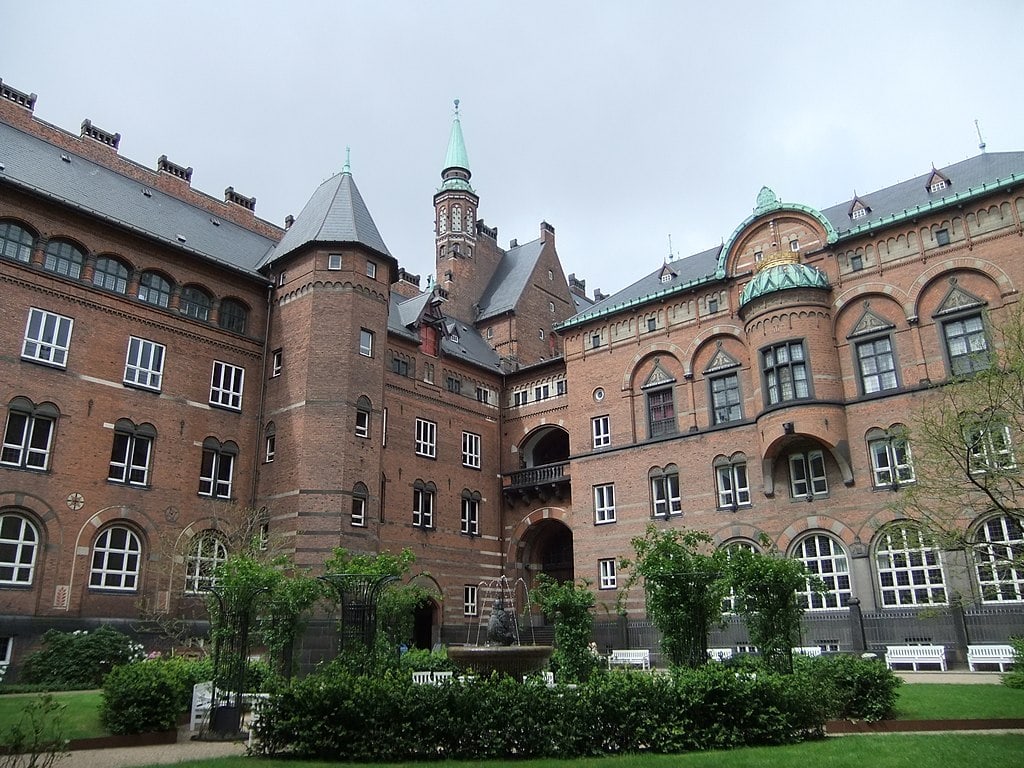 The Round Tower
Christian IV had the tower built during the 17th century as a way to continue the famous astronomer Tycho Brahe's research after he died.
The Round Tower is still an observatory and still used by many amateur astronomers it is also the oldest functioning observatory in Europe. There is an astronomical clock at the top and you can take a final staircase to the outdoor observation deck above to take in the views of the city.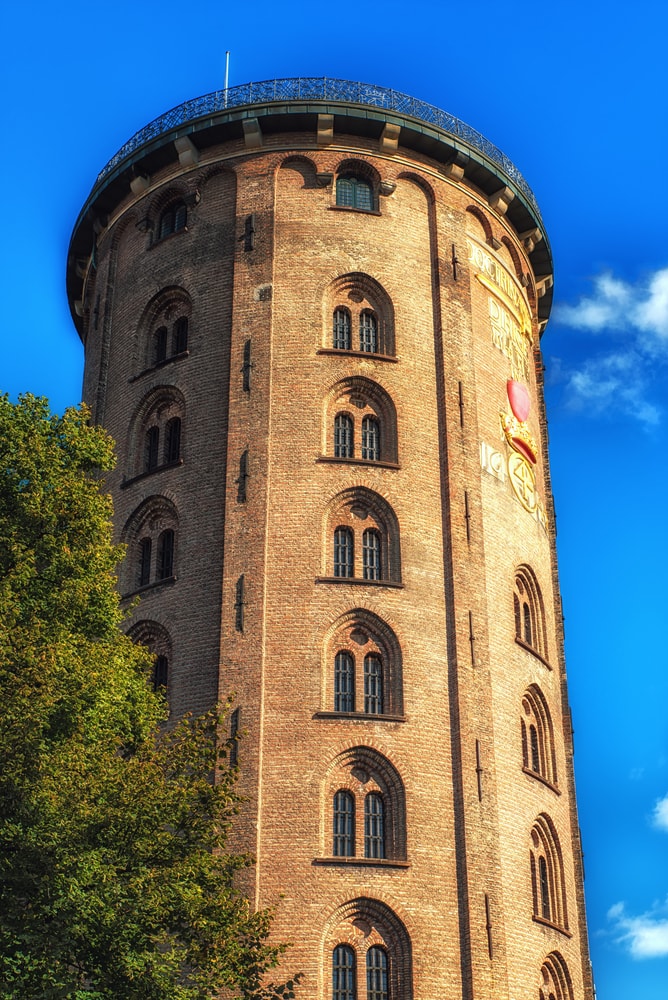 Explore Christianborg Palace
At Christiansborg Palace you can explore The Royal Reception Rooms with The Great Hall and The Tapestries, The Royal Stables, The Royal Kitchen, Christiansborg Palace Chapel and the ruins under the palace.
Christiansborg Palace has an 800-year-long history as Denmark's centre of power. The present palace was completed in 1928, but from this place kings and queens have ruled for centuries. Today, the palace is used by HM The Queen for official events such as gala banquets and public audiences.
The views from Christianborg Palace are also easier to reach because you can take a lift almost all the way to the top. From the lift doors, it's a short staircase to the observation deck or you can simply stop at the restaurant in the tower for a bite to eat and a view of the city.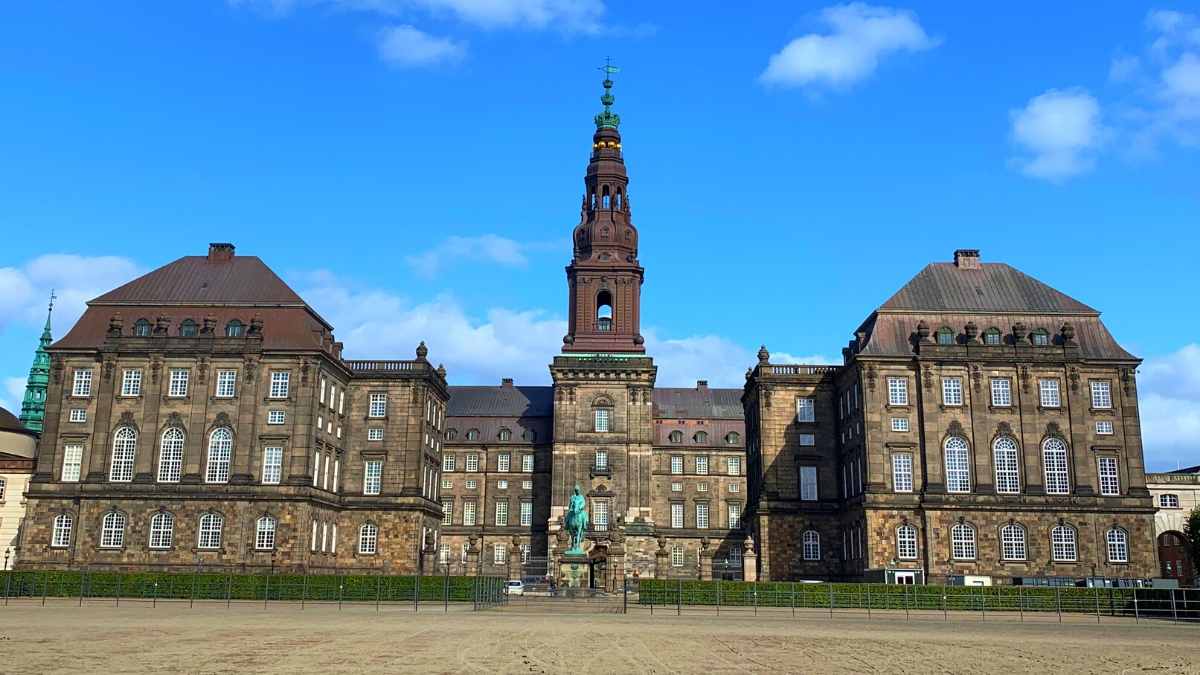 Carlsberg
Probably the best beer in the world. Origin. Carlsberg was started by J.C. Jacobsen in 1847 in the streets of Copenhagen. J.C. Jacobsen, who was born in 1811, first started brewing larger in his own cellar until he was 36. At this age, he managed to open his own company on a mountain which was a perfect place for the brewery. You can take a guided tour of the brewery click here.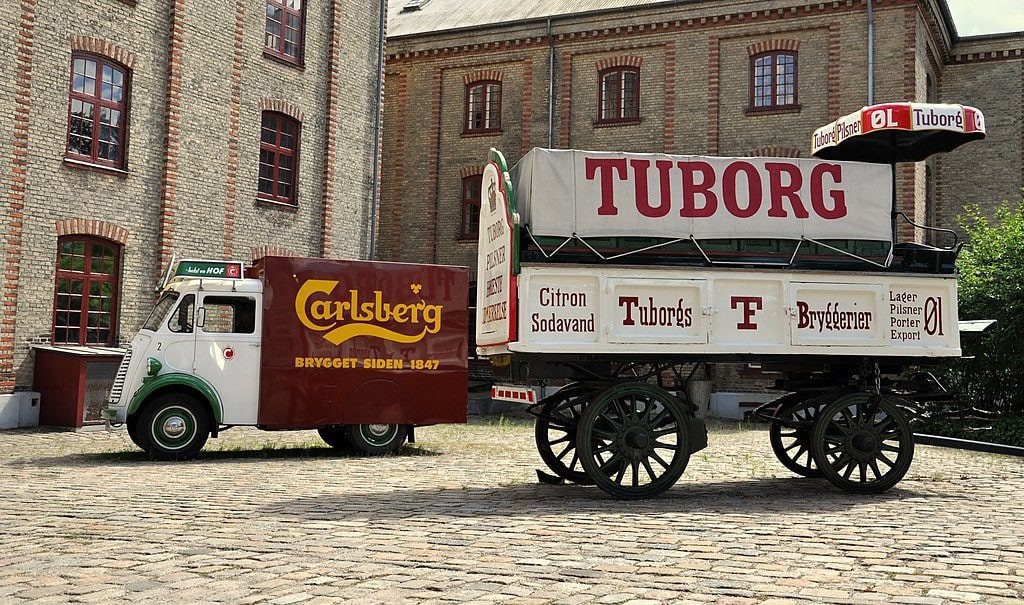 Torvehallerne
In the centre of the city, you will find Torvehallerne which is a brilliant food market that offers a wonderful opportunity to check out the Copenhagen food scene and contains some of Copenhagen's best restaurants. This is a great place to take a food tour, check out some Danish cooking classes or just shop for the freshest and best ingredients to take back to your BnB.
National Gallery of Denmark
SMK is Denmark's national gallery and the country's largest art museum and you can explore Danish art through the museum's concerts, exhibitions, workshops and guided tours.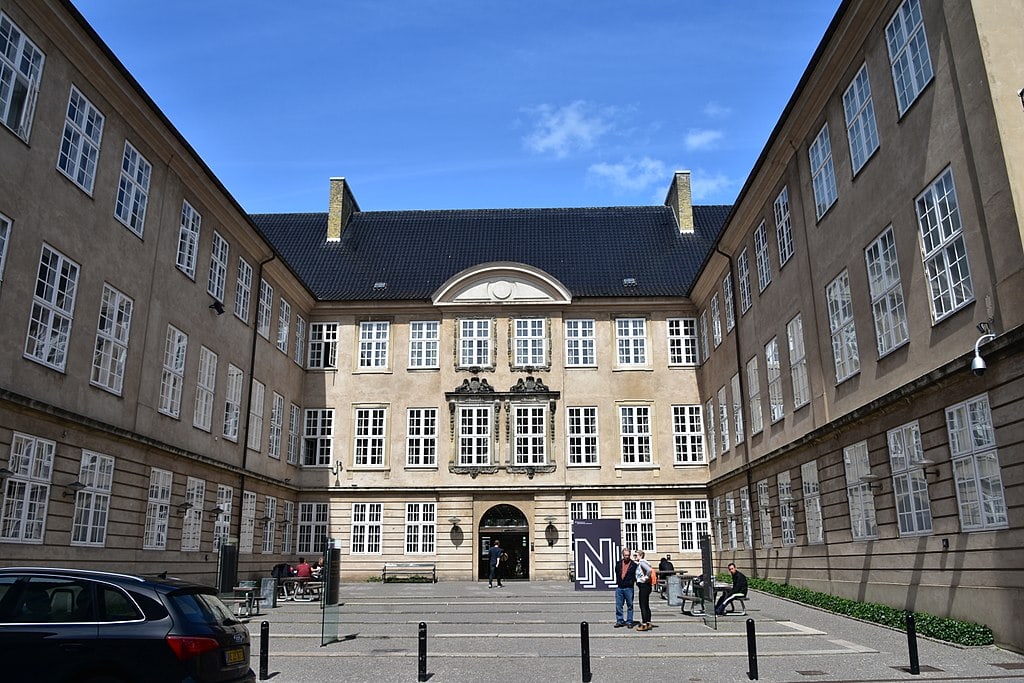 SMK is located in the heart of Copenhagen and is especially known for its beautiful collection of Danish Golden Age art, the country's most comprehensive collection of Danish contemporary art – and one of the world's best Matisse collections. We look forward to seeing you!
Statens Museum for Kunst, which is Danish for "the state museum of art," is more commonly known as "The National Gallery of Denmark." This museum is the mother of all Danish art museums.
At the National Gallery, you'll find art that dates back to the 14th century, which paints a picture of over seven decades of history.
Relax at Tivoli Gardens
Tivoli Gardens is one of the must-do attractions of Copenhagen, and when you visit the park, you'll understand why it's so highly regarded. It was the inspiration for Walt Disney to create his amusement parks, and it's loaded with old-world charm, beautifully landscaped grounds and fun attractions. Even if you don't like amusement park rides, you'll love exploring the grounds, watching the shows and entertainment and trying the tasty foods served up at Tivoli. In the summer months, there are concerts each Friday, there are daily performances at the baroque theatre and an evening light show on the lake with water, fire and light features.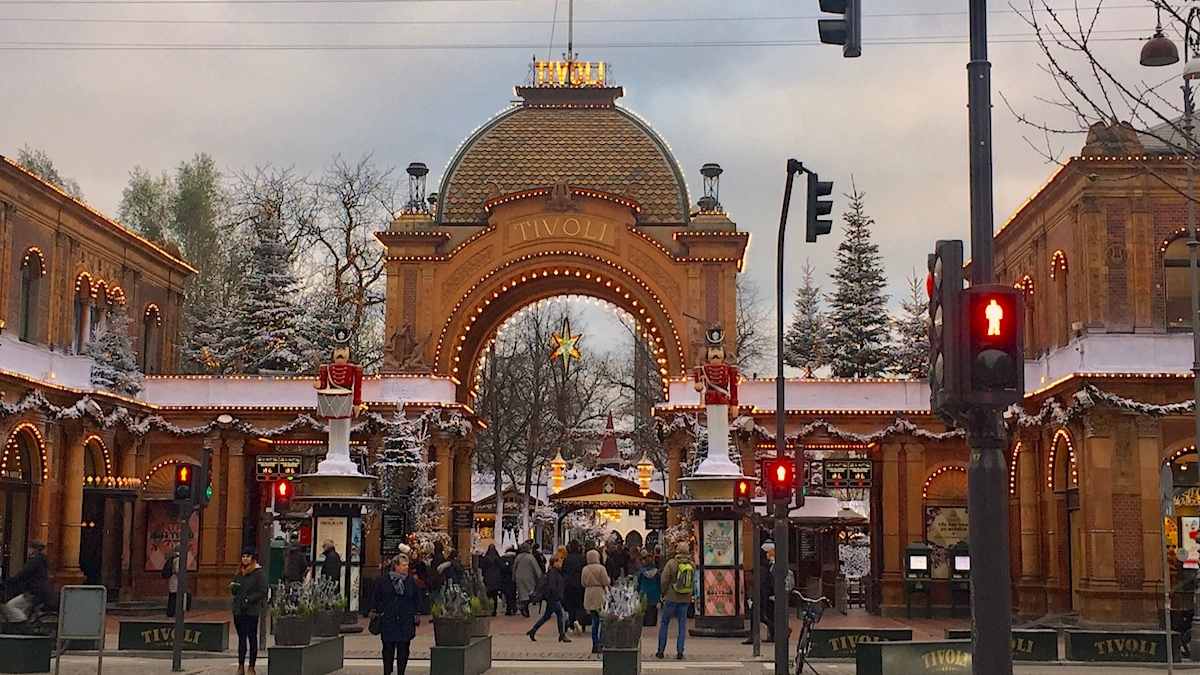 Tivoli is open in each season of the year, not just in the summer months. It has a Halloween theme in the fall, a Christmas market and a theme in the early winter months and they reopen in February with a winter theme that makes you feel like you're in the movie Frozen. The decorations at Tivoli seem like they're from a Hollywood movie set and will leave you amazed. It's a wonderful attraction and fun for kids and adults of any age.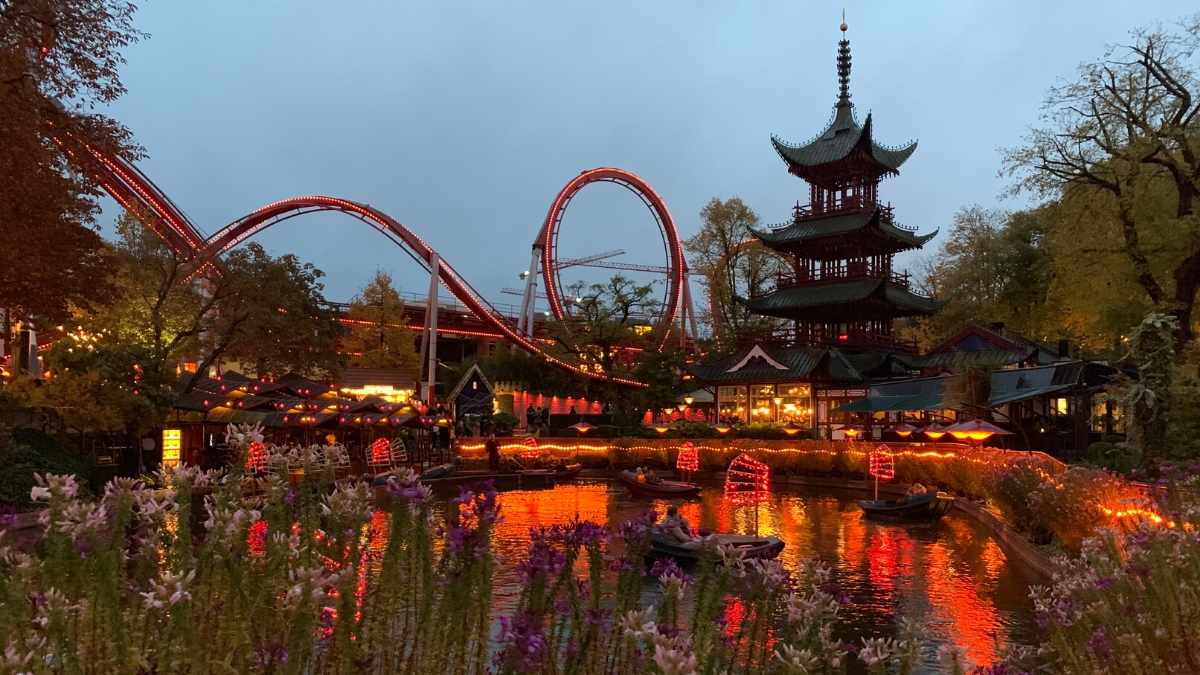 The Citadel – Kastellet
Kastellet is one of the best-preserved fortresses in Northern Europe and it is still used today as Military headquarters. This 17th-century fortress serves as a public park as well as a historic site.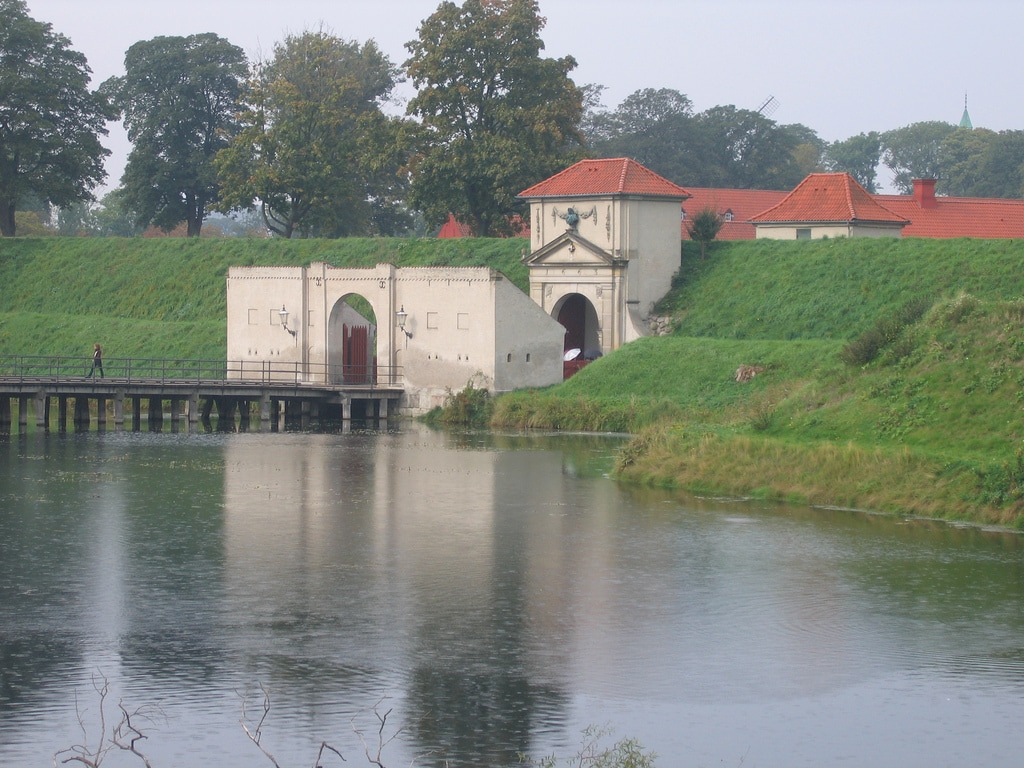 A number of buildings are located within the grounds of Kastellet, including the Citadel Church as well as a windmill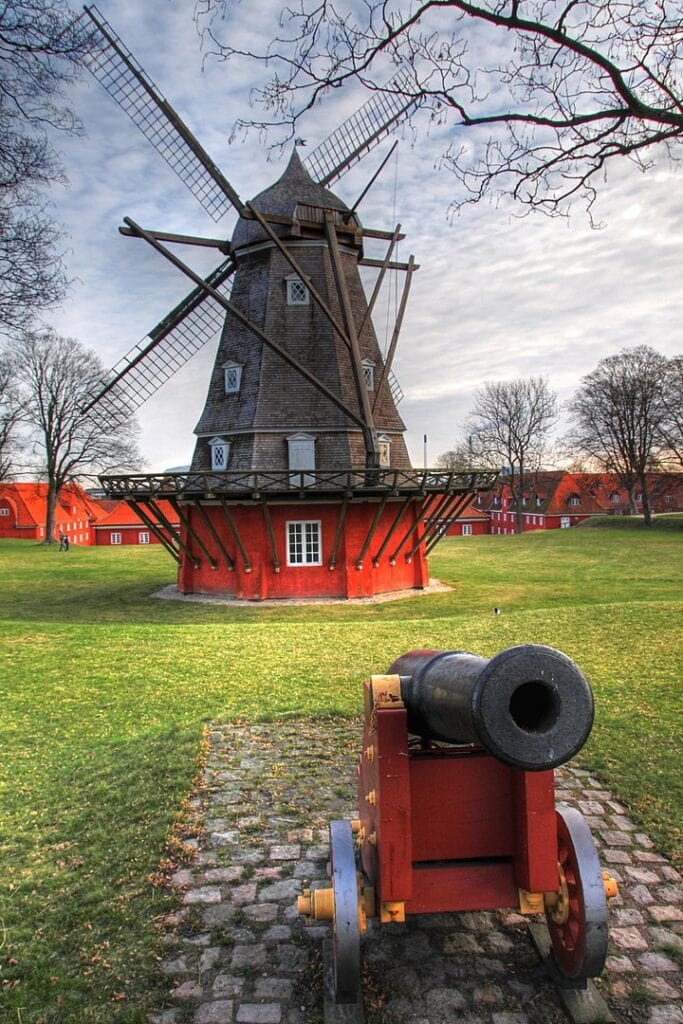 On the King's Bastion, in the southwestern corner of Kastellet, stands a windmill. Built in 1847, it replaced another mill from 1718 which was destroyed by a storm the year before. As a fortified city, Copenhagen required a secure supply of flour and ground oats so 16 windmills were built on the ramparts. This one at Kastellet is the last working mill left.
Explore Copenhagen's Castles
Denmark has the oldest continuous monarchy in the world, dating back further than Christianity in the region. Their royal history is fascinating to explore and you can do it right in the heart of Copenhagen with two great castles. These stunning castles are Rosenborg, home of the Danish crown jewels, and Amalienborg, the home of the Royal Family. They both provide a unique experience for visitors you can even purchase a combination ticket.
Rosenborg Castle
Visiting Rosenborg is a great experience because it's essentially a museum of Danish Royal artefacts. The castle is a Renaissance building which was never meant for fortification, but to display the opulence of the Danish monarchs. Their possessions, the Danish Crown jewels, tapestries and even the coronation thrones are on display for your viewing pleasure. You can walk through and see items from centuries of Danish history as you tour the castle.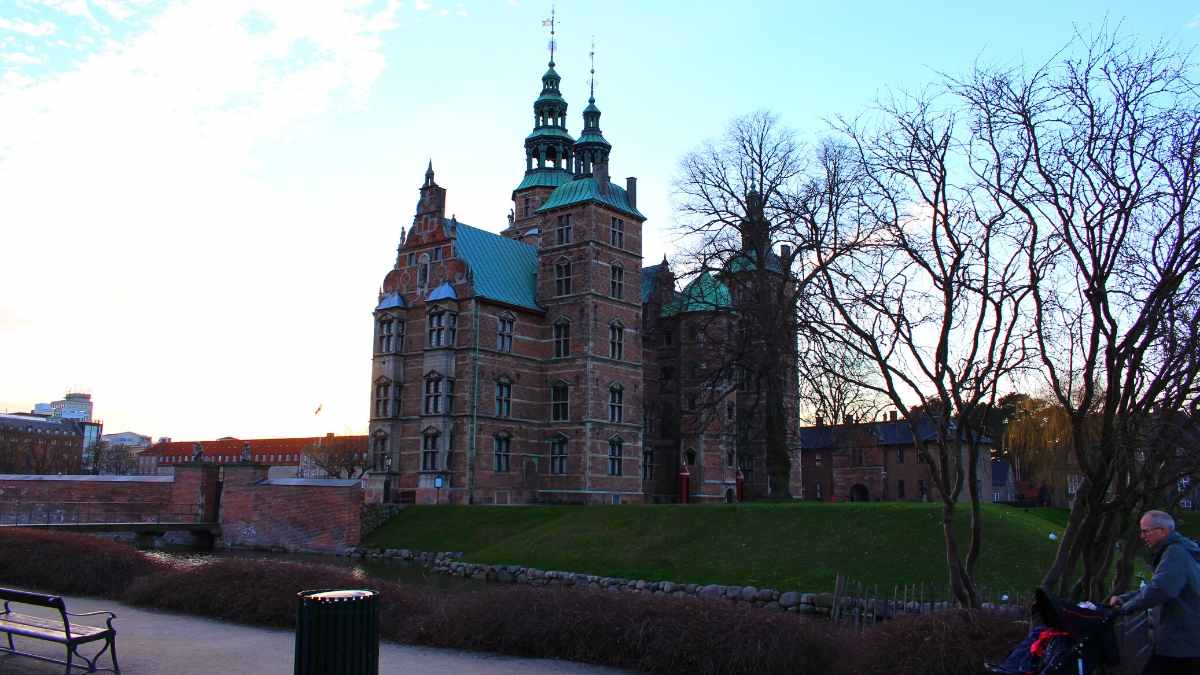 When you finish, take a relaxing stroll around the grounds of Kongens Have, the King's Gardens. They surround Rosenborg Castle and are now open to the public – in fact, it's the most visited public space in the city. You'll find locals relaxing in the park almost all year long and it's a popular picnic spot.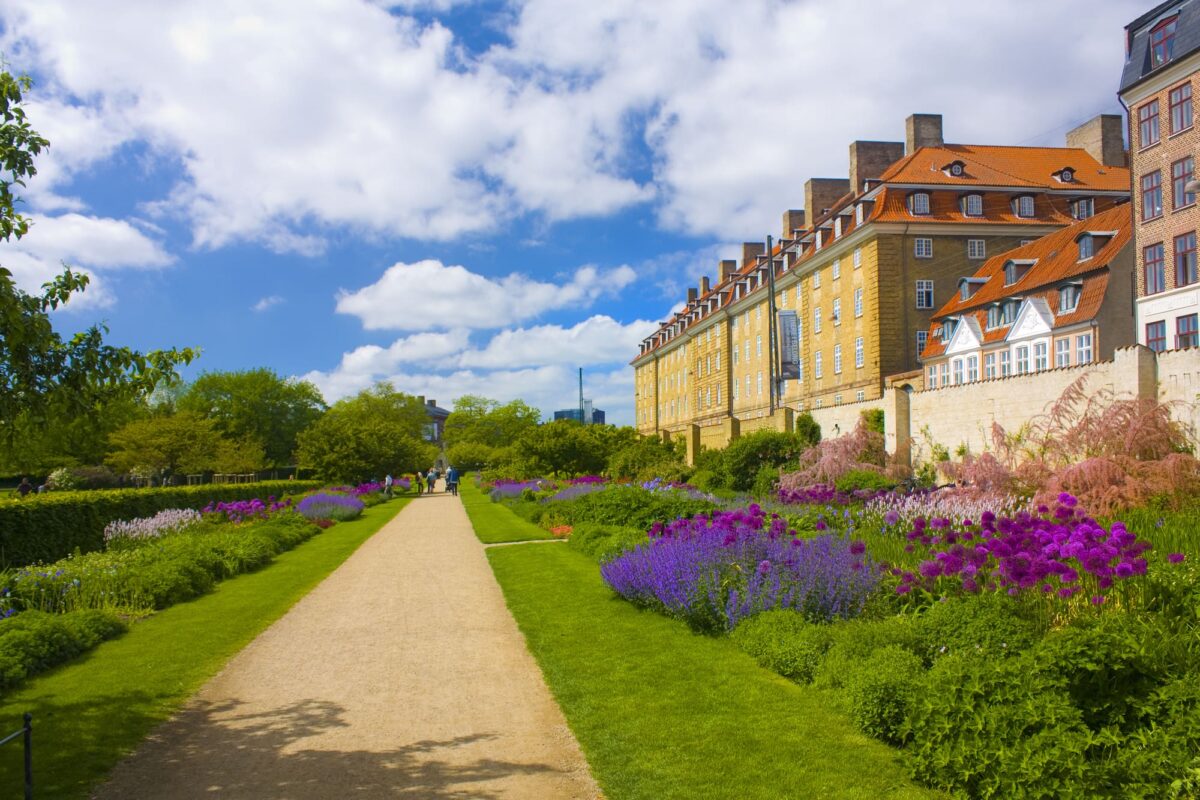 Amalienborg Castle
When you make your way to Amalienborg, you'll be going from Denmark's Royal past to the Royal present. The palace structure is actually four unique buildings that are each occupied by different members of the Royal family. The Royal residence is occupied periodically throughout the year, but tours are open daily besides holidays and special events. If you make your way to Amalienborg before noon, you can witness the changing of the guard. This ornate ceremony is a nice way to observe tradition before viewing the palace.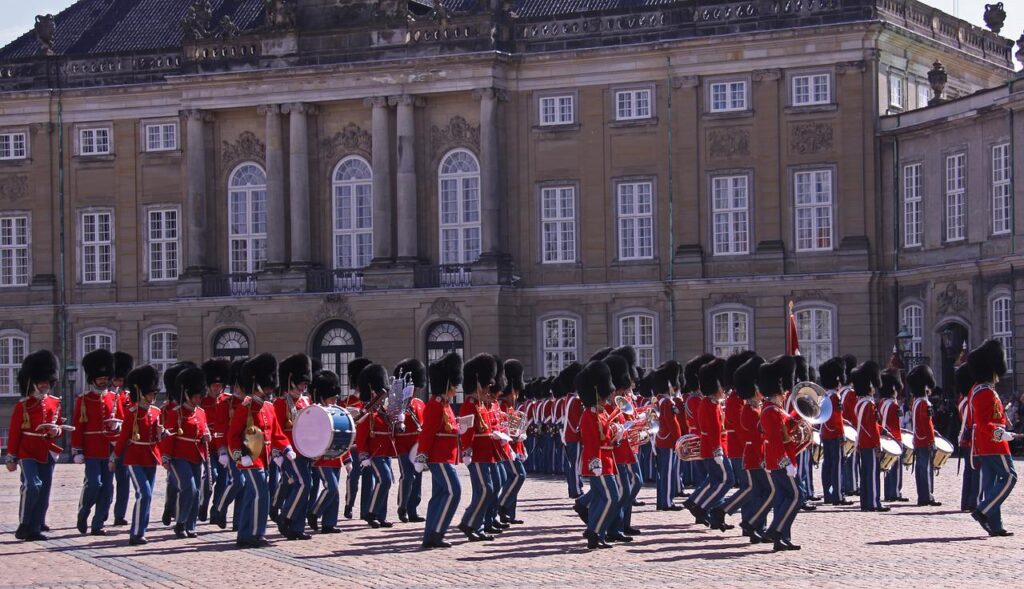 RAGNAROK Music & Pop Culture Museum
RAGNAROK is more than simply the history of music. First and foremost you get the story of roaring youth generations that through different times created their own culture, communicating globally through music and having a huge impact on society.
The exhibits at RAGNAROCK rotate regularly to make sure that they are up to date with the latest trends. The main exhibit includes 11 different themes, ranging from the technical side of music to the fandoms that worship different musicians.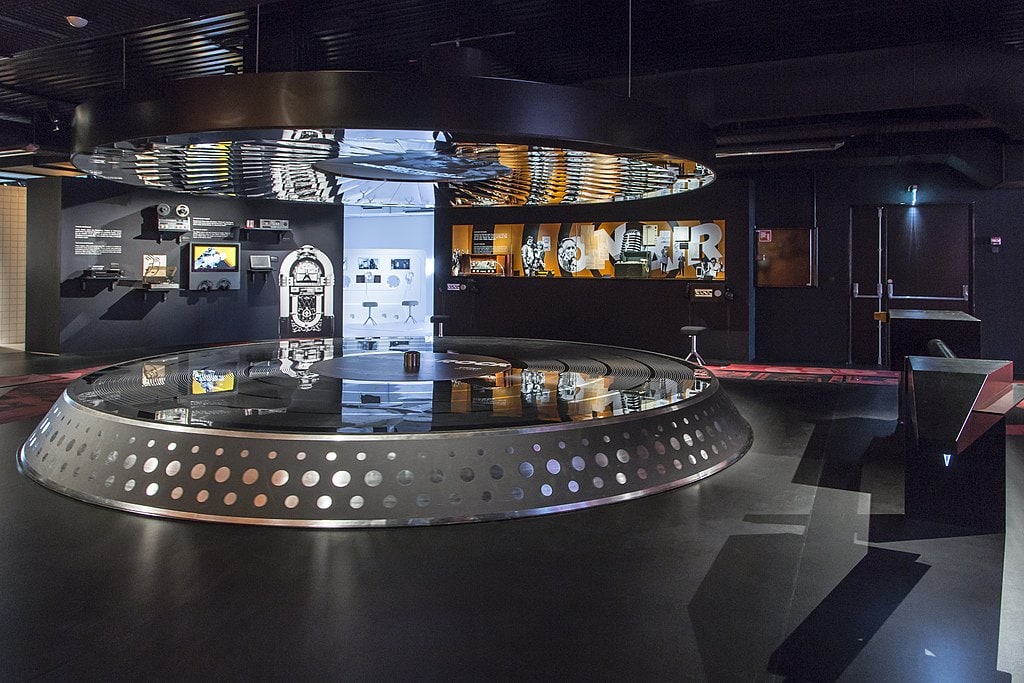 Roskilde Cathedral
If history is your thing you have to take a train ride to Roskilde Cathedral a UNESCO Heritage site which is just 20 minutes outside Copenhagen where you can take a trip through the history of the area going back 800 years. From Viking kings to Gothic architecture across the Reformation up until the finished funeral monument for Denmark's current queen Margrethe 2. Hear the dragon squeal, descend into dark crypts and find peace under the vaulted ceilings. The architecture of the Cathedral makes it a World Heritage Site.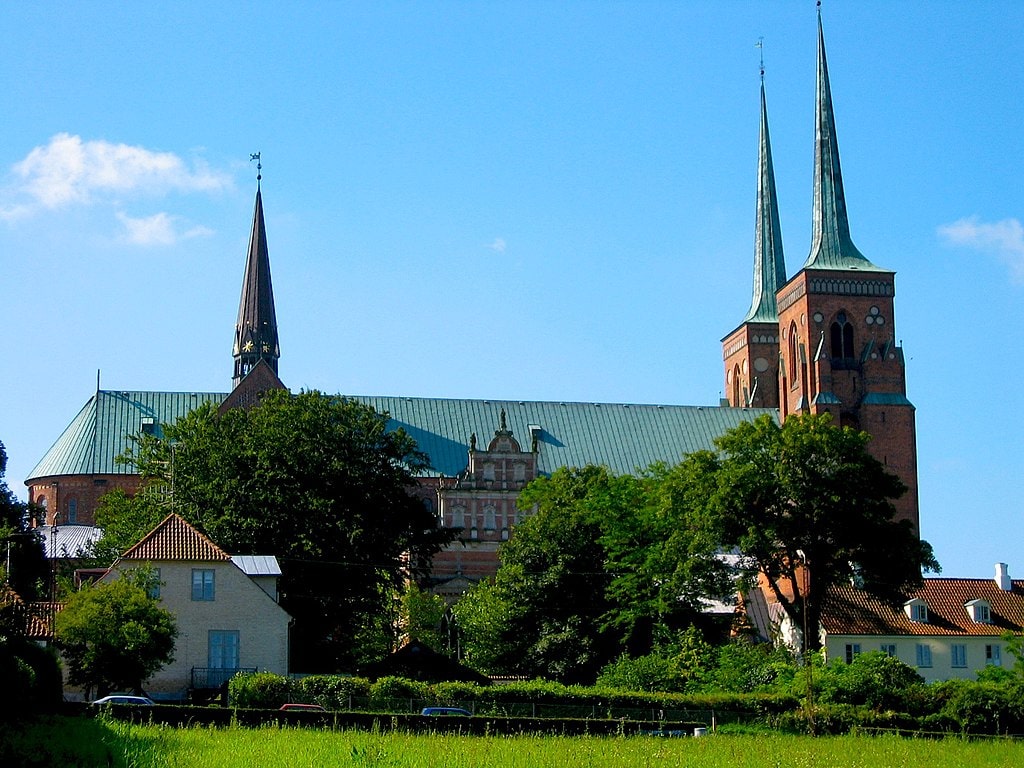 Roskilde is famous for its music festival, but this 1000-year-old city is a must-see for anyone with an interest in history, architecture and Vikings. With its picturesque location by the fjord and its rich historical heritage, Roskilde is a perfect day trip from Copenhagen.
No matter what you come to Copenhagen for, you won't be disappointed. It's a vibrant and hip city with a wonderful past and an eye on the future. The modern city is easy to get around and it's full of fun things to do from street food to museums to castles to a downtown amusement park. There's really something for everyone in Copenhagen, it's just waiting for you to come and discover it!
Try Copenhagen Street Food
Reffen
The Copenhagen street food scene is remarkable and one of the city's best-kept secrets. The city has a great pop-up culture for art, food and other vendors – so street food is a natural fit. One of the best places to try street food in Copenhagen is Reffen. It's across the harbour from Copenhagen's city centre but easily reached by bus, ferry or a rented bike. Taxis can also take you there, but they're expensive – so try to avoid them.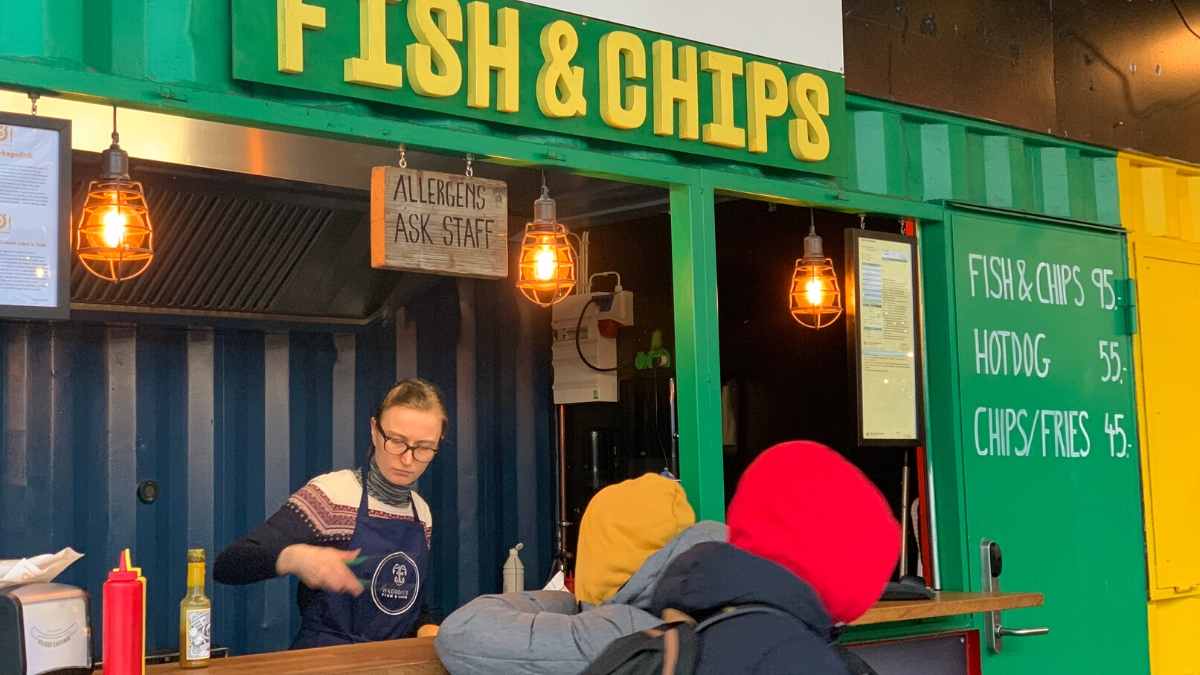 Reffen is a large urban playground with rows upon rows of street food stalls on Copenhagen Harbor. You'll find fire pits, a stage for live music and even skateboarding in the centre. Mostly, it's just a great spot to try different street foods, a cold beverage and relax on a picnic table by the harbour.
Broens Gadekokken
You can also find great street food at Broens Gadekokken, or Bridge Street Kitchen. It's located across the harbour from the Nyhavn canal and full of great food stalls. Most are street food ventures from some of the best Copenhagen restaurants, so it's a great way to try their cuisine before booking a reservation for dinner. There's also music and seating around the waterways which makes it a perfect spot to take in the harbour views. In the winter months, there's even an ice skating rink. Some of the food vendors close to make space for the rink, but a few remain open and you can enjoy a bite to eat and hot chocolate while skating.
Tours of Copenhagen
The Copenhagen Culinary Experience Food Tour
Dip into the trendy food and restaurant scene of the Danish capital on this half-day Copenhagen food and walking tour. With a guide, learn about the city's burgeoning reputation for fresh, light and seasonal cuisine made using natural products, and seek out the locals' favourite eateries, shops and markets. Food samples vary on each tour depending on the season but expect to enjoy goodies that will pretty much make up a full meal, from artisanal cheeses to open sandwiches, organic hot dogs, apple wine and delicious craft beers.
Read more about The Copenhagen Culinary Experience Food Tour –

Copenhagen Card
Make the most of Denmark's vibrant capital with a money-saving Copenhagen Card. How? Simply buy a card valid for 24, 48, 72, 96 or 120 hours and save your way around the city with free admission to 89 attractions and activities, including the must-visit Tivoli Gardens and much more. Plus, enjoy free public transport throughout the Capital Region via bus, train, harbour bus, and metro.
Read more about Copenhagen Card
Red Sightseeing Copenhagen Hop-on Hop-Off Bus with Boat Option
Explore Copenhagen's most important landmarks aboard an open-air, double-decker bus during this hop-on hop-off tour. Disembark at attractions like Amalienborg, Little Mermaid, Nyhavn, and Tivoli Gardens. Spend as much or as little time as you like at each stop and enjoy beautiful panoramic views of the city on the way. Listen to the audio tour in 10 different languages for engaging commentary on Copenhagen's history and culture.
Read more about Red Sightseeing Copenhagen Hop-on Hop-Off Bus with Boat Option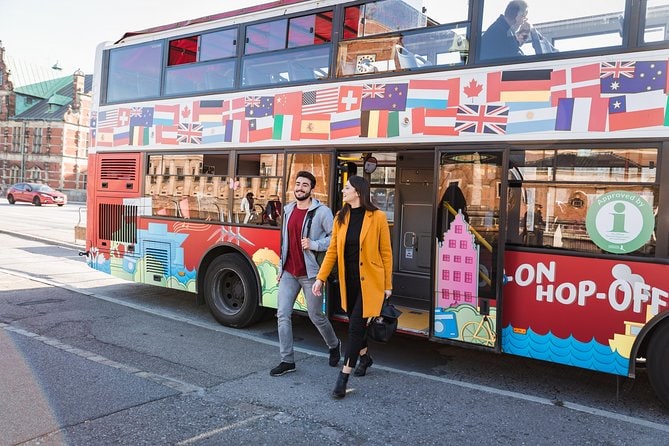 Private Tour to Vikings City Roskilde from Copenhagen
A visit to Roskilde is perfect for anyone interested in the Viking Age. Take a deep dive into Danish history and visit a site that was a Viking trading location over 1,000 years ago. No need to worry about figuring out local bus routes as roundtrip private hotel transfers are included from Copenhagen. During the trip, stop off at the Viking Ship Museum at Roskilde Harbour to see the remains of Viking ships from the 11th century.
Read more about Private Tour to Vikings City Roskilde from Copenhagen
There are many exciting places to visit in Denmark so take the time to do some day trips from Copenhagen when visiting this beautiful country.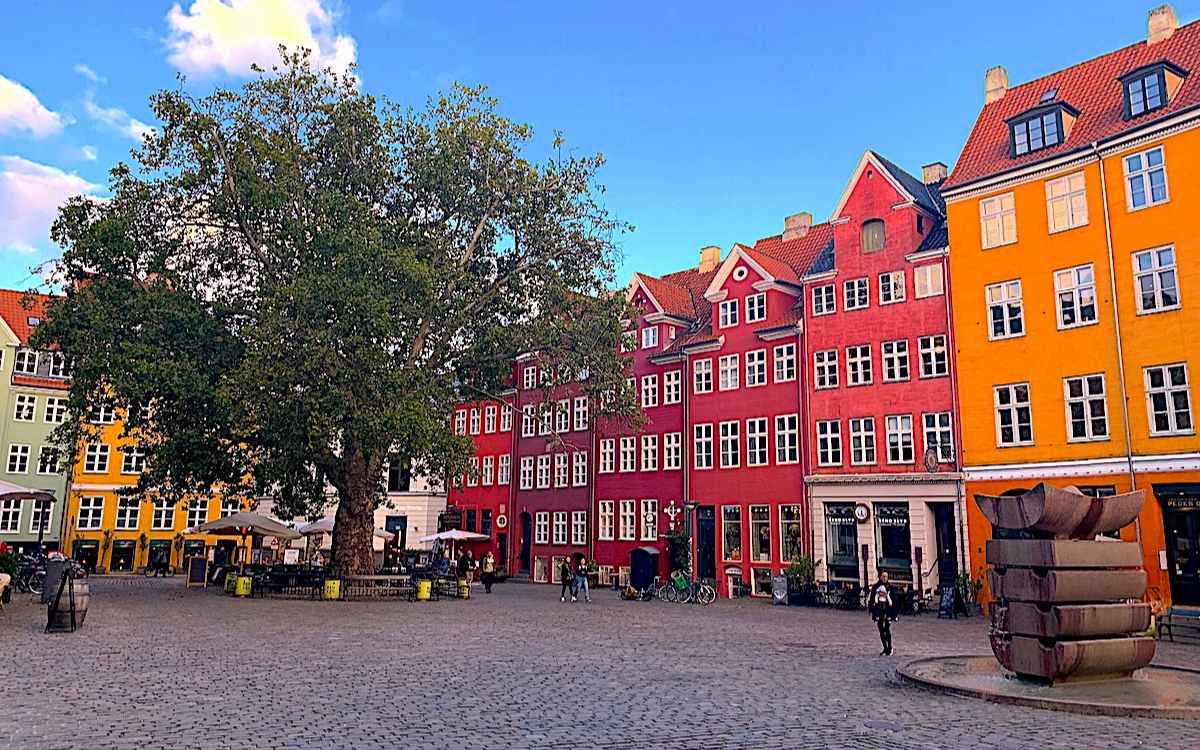 This guest post comes from Derek Hartman and Mike Walsh who are an American couple from Philadelphia who live in Copenhagen, Denmark. They are the founders of Everything Copenhagen and the travel blog, Robe Trotting, who love to share their passion for travelling and their new hometown of Copenhagen. Together they've been to over 40 countries and you can follow their adventures on Facebook.
You might also like
UNESCO Intangible Cultural Heritage – food
Save it and pin it for later