Travelling in Ireland
Céad Míle Fáilte – A Hundred Thousand Welcomes to Ireland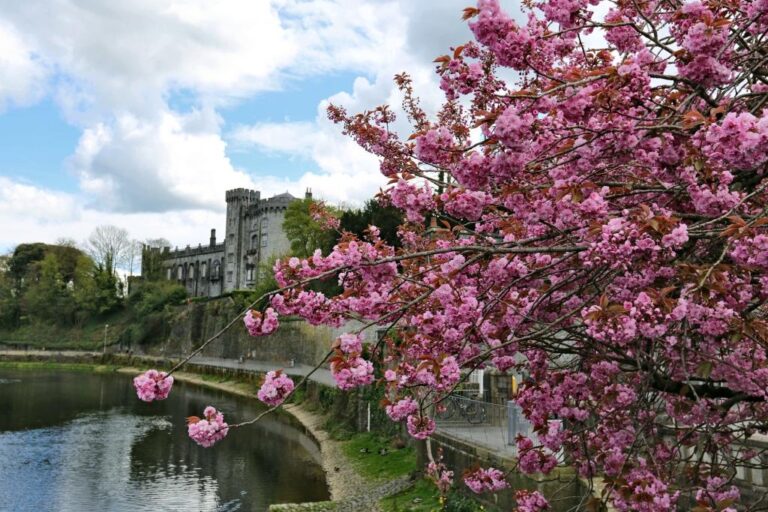 Landscapes that are jaw-droppingly beautiful
Ireland is an island nation that sits on the westernmost edge of Europe. From lush expanses of green in every hue and shade to rough rugged landscapes strewn with ruins of castles and abbeys.
Why should you travel to Ireland? Ireland is a land of myth and mystery, ancient sites, ruined haunted castles, spectacular scenery, the Wild Atlantic Way Ireland's Ancient East – I have 101 reasons to visit Ireland and could probably think of thousands of things to travel to Ireland for.
The 26 counties of the Republic of Ireland are Carlow, Cavan, Clare, Cork, Donegal, Dublin, Galway, Kerry, Kildare, Kilkenny, Laois, Leitrim, Limerick, Longford, Louth, Mayo, Meath, Monaghan, Offaly, Roscommon, Sligo, Tipperary, Waterford, Westmeath, Wexford and Wicklow.
The Republic of Ireland is a member of the European Union while the United Kingdom is a former member, having both acceded to its precursor entity, the European Economic Community (EEC), in 1973, and as a consequence, there is free movement of people, goods, services and capital across the border.
Regardless of Brexit, anyone born in the United Kingdom and on the island of Ireland (north or the republic) has freedom of movement within the UK. This means that if you are born in England for example you can move to Ireland any time you want and live there without requiring visas or permission to stay.
My Ireland Travel Guides
Looking for something specific? Search here
Ireland Travel Guides
Christmas in Ireland – the best things to do in Dublin for an Irish Christmas
Christmas in Ireland – the best things to do in Dublin for an Irish Christmas Originally published in House Sitting Magazine Celebrating Christmas in another … Ireland Read More