French travel tips the ultimate guide and things to know about travel to France
Are you planning a trip to France and looking for some insider tips? Whether you're headed to Paris or the French countryside, there are a few things you should know before jetting off. From navigating public transportation to ordering at restaurants, we've got you covered. So sit back, relax, and take note of these helpful France travel tips that will make your trip all the more enjoyable. Bon voyage!
Travelling to France is a dream come true, not so much during a worldwide plague but nevertheless, we had to go as we had committed to a housesit in a little village called Pouance in Ombrée d'Anjou. Not to mention we have always dreamed about spring in Paris, seeing the Eiffel tower, and of course the south of France and the French Riviera along with a chateau road trip.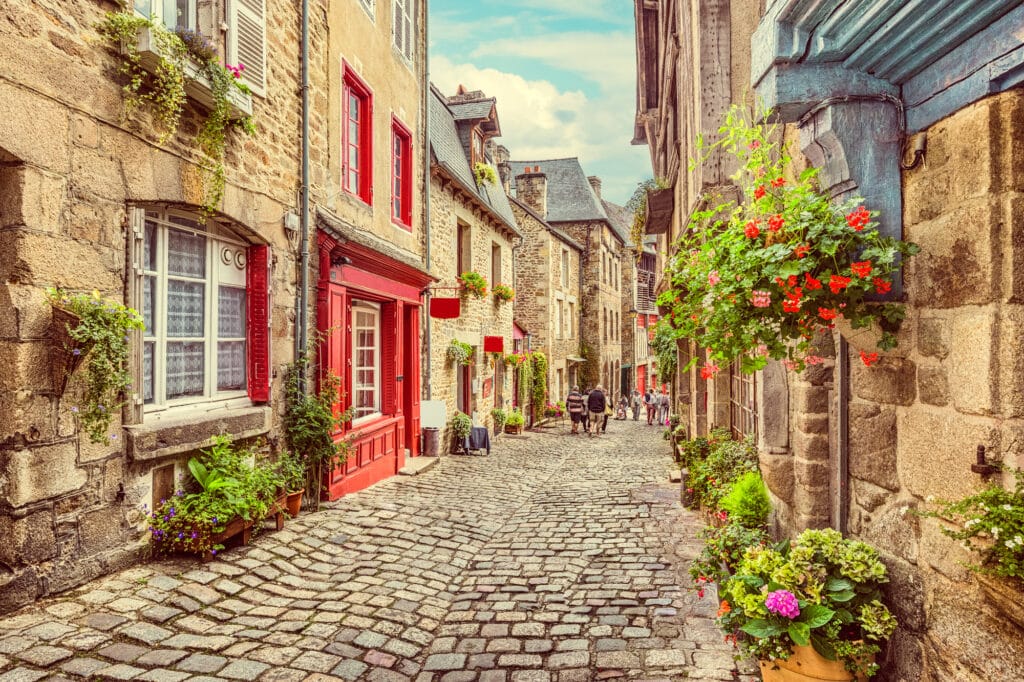 We travelled from Donegal to Dublin to catch the ferry to Cherbourg where we disembarked and drove to Pouance which was around 3 hours south of Caen.
The ferry was pretty easy going, with lots of precautions and we had a cabin as the journey was overnight. Word of warning don't eat the food on a ferry it is diabolically bad and expensive.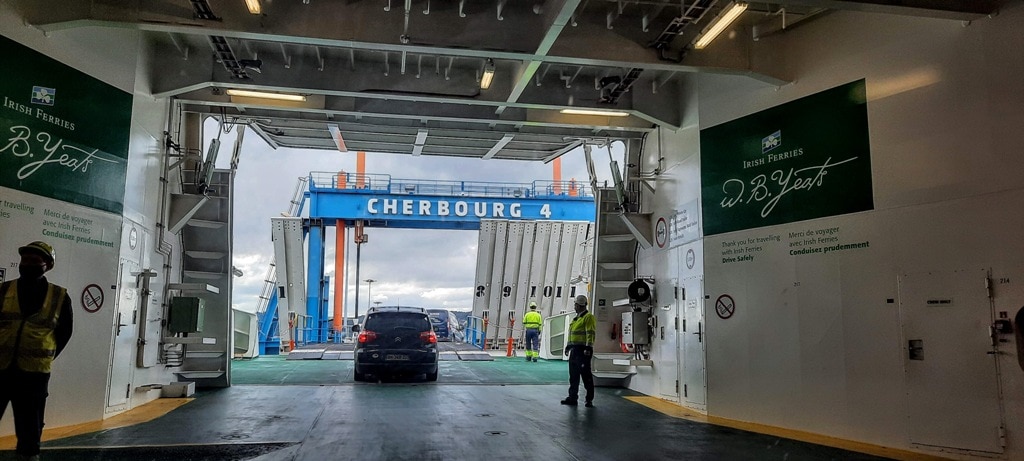 We did stock up on plug adaptors on the ferry and that would be my first tip when travelling to France. My other tip is that Paris is not France and Parisians are not your typical French citizen – just like New Yorkers are not a typical Americans. Some of these tips will simply not apply to Paris and since at the time of writing this I have yet to get to Paris I will not be able to include any Parisian tips. If luck holds this spring or summer I will finally get to see Paris.
French Etiquette – things to know before going to France
On your first trip to France, you may be in for some culture shock. French etiquette is very different from North American and even if you are from Quebec you may be surprised by the differences in speaking French. There are some do's and don't in France but if you read my tips here you won't make any of those rude tourist mistakes or be surprised by the French culture.
A few tips to keep in mind – the first thing I would advise is to learn a few french phrases and some basic french. This will help you in every city and town you visit on your French vacation.
Xyuandbeyond is reader-supported. When you buy through links on our site, we may earn an affiliate commission. As an Airbnb Associate, I earn a small commission if you book through one of my links. You can read my privacy policy here.
45 French travel tips
Paris is not France
Paris is not France but it is one of the most cosmopolitan and cultural cities in the world. If you are an Emily in Paris fan (and I am) you should be somewhat aware of the fact that Paris operates in a whole different universe than the rest of the world let alone France.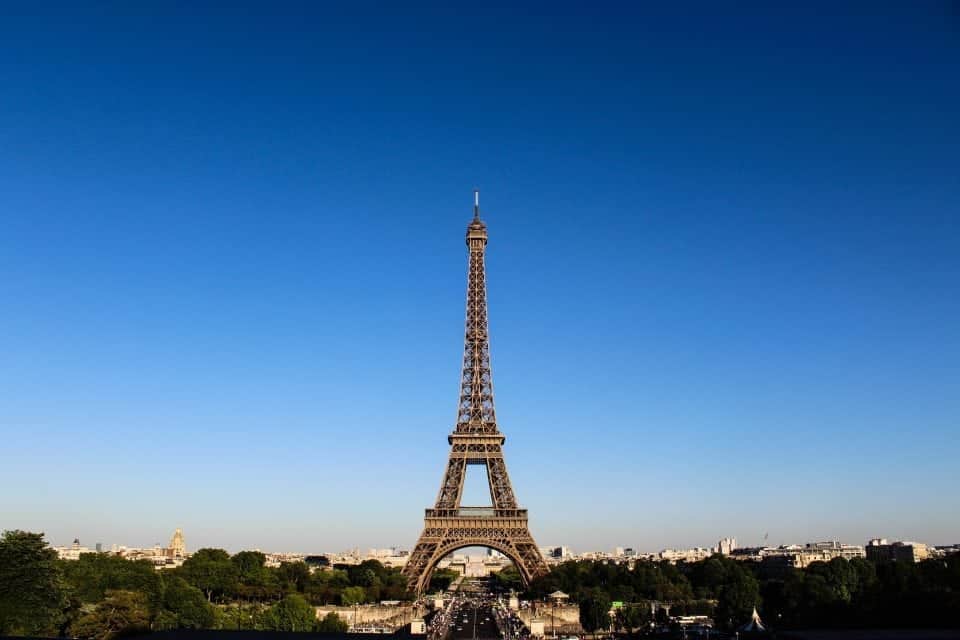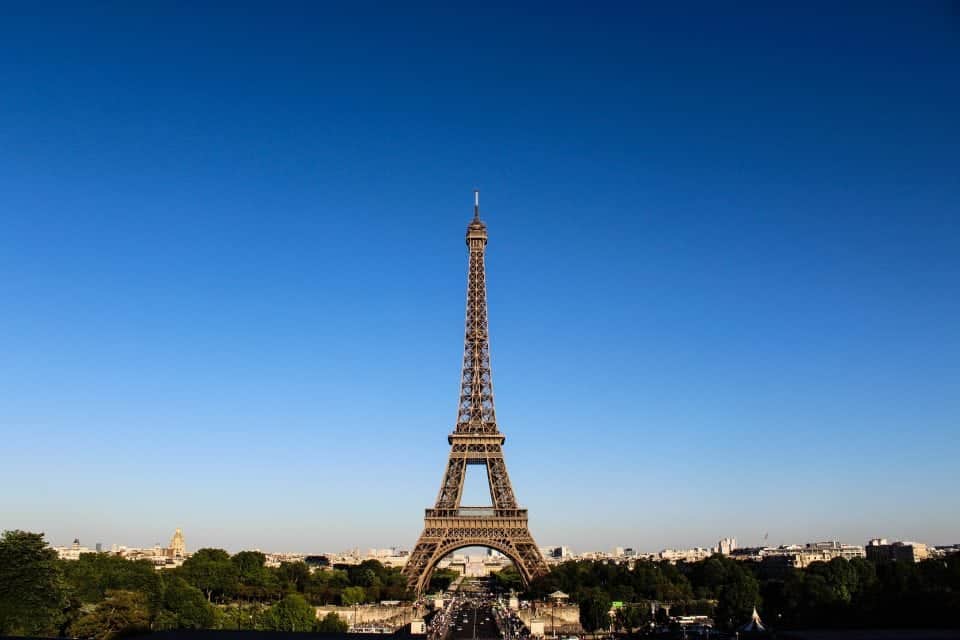 Much of the series is built upon cliches about Paris and the French but a cliche comes from somewhere no? In 2013 the Tourist Office in Paris had to publish a brochure telling Parisians how to be nicer to tourists, and it is still in existence today. Parisians have to work harder and longer and follow more (shall we say) Americanized working habits than the rest of France.
Outside of Paris, people are exceptionally friendly; we were surprised by the friendliness of the villagers in the smaller towns and villages as we expected the Parisian disdain. Everyone for the most part says bonjour as they walk past or they acknowledge you with a gallic nod.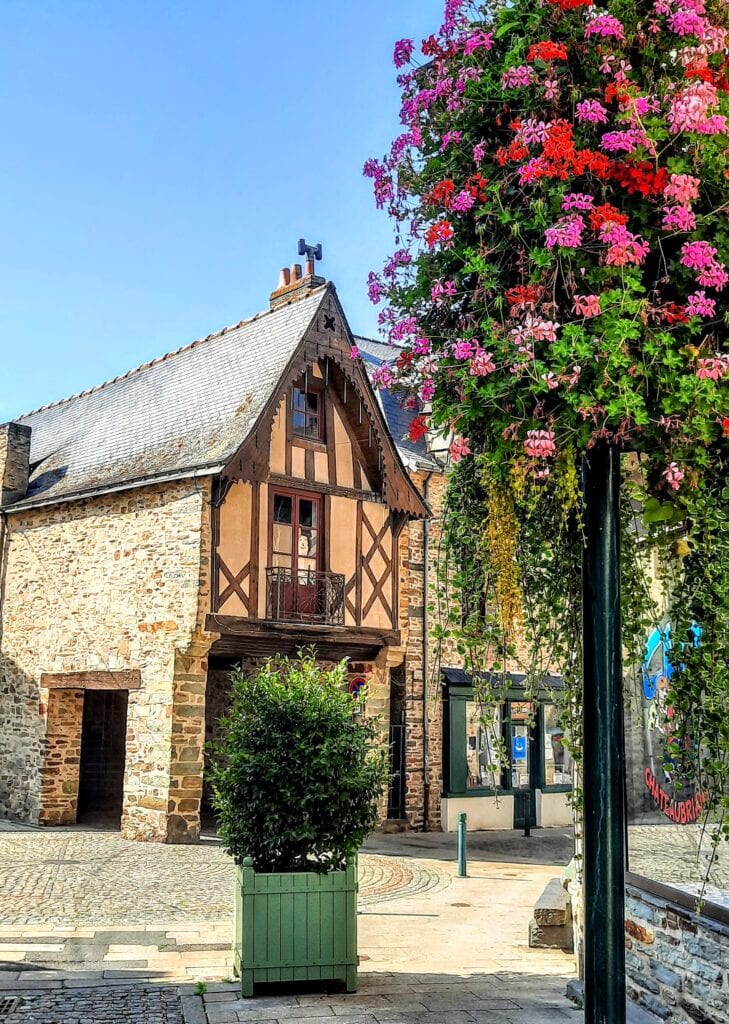 What makes the French-French?
Well, to be honest, this one could take an entire book, however, there are a few indisputable facts about the French that should be understood.
The French like to complicate things. They are a society of complications take for instance the tax system with its over 40 deductions or attempting to do anything that deals with the government and bureaucrats you will tear your hair out supplying copy after copy of documents that get lost or are not in French, repeating the same information over and over again and still getting nowhere.
The French love the abstract and theoretical which is why many philosophers are French and have influenced Western thinking for centuries.
The French claim of liberty, equality and fraternity doesn't really hold true as they are the most gender divided and hierarchical of all European societies.
Richard Hill an architect and teacher says that "Disregard for the customer is a way of life in the French business world. […] Indeed, in French eyes, putting oneself readily at the disposal of a total stranger is an affront to one's self-esteem: like the Spanish, the French have difficulty in recognising the difference between service and servility." Our French teacher told us there is no word in French for customer service – mind-bogglingly true.
A Swedish journalist said that one of the first things he had to learn when he arrived in France was râler, a difficult term to translate as it is so typically French but essentially means to bitch about everything even if it is not justified.
The French do not in any way shape or form live to work which means that keeping up with the Jones or working 24-7 does not exist in France. The French are all about enjoying life.
Currency used in France
Bring your bank card (preferably two) and credit cards and let your bank know where you are headed. France is also a country that still uses cheques and cash. Many stores, restaurants and shops won't take credit/debit cards only cash so be prepared.
The currency in France is the Euro which usually hovers around 1.21 USD or 1.54 CDN.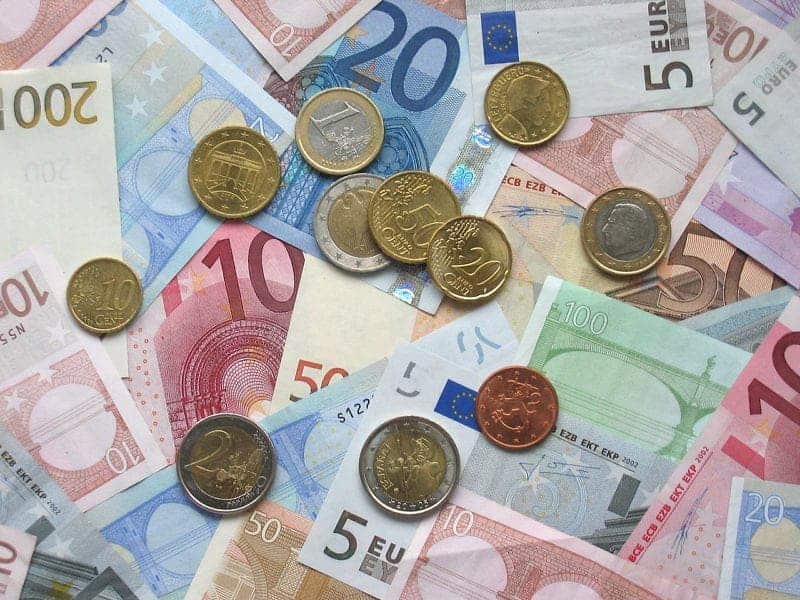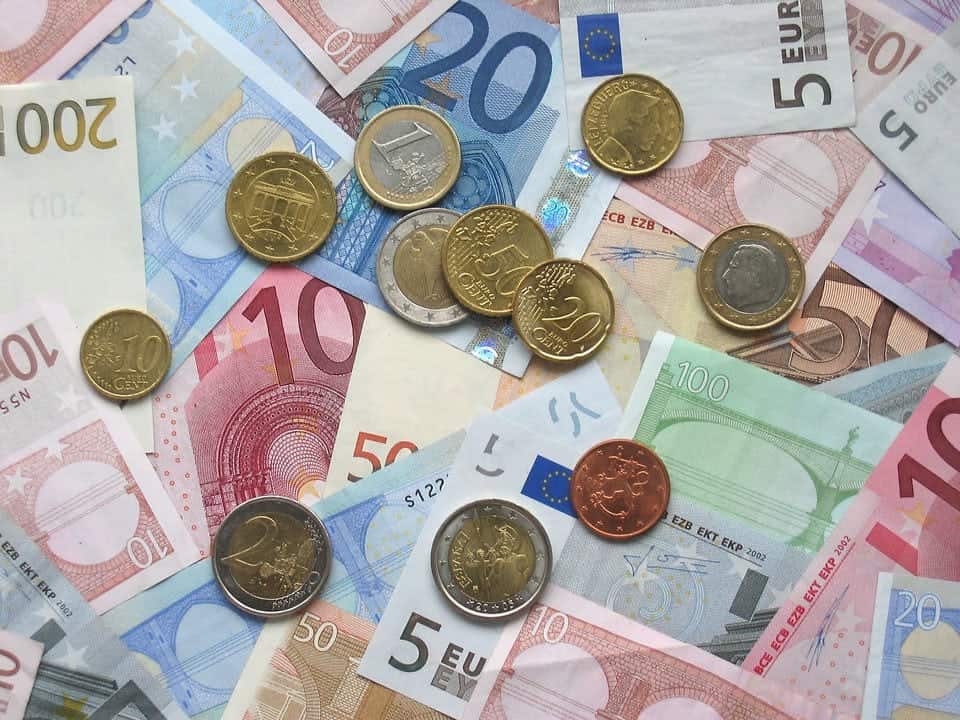 What is the size of France?
France is the second-largest country in Western Europe, with an area of 547,030 sq km (211,209 sq mi). Comparatively, the area occupied by France is slightly less than twice the size of the state of Colorado. If you took the ferry from Cherbourg to Marseille it would be an 18-hour drive to cross the country.
Carry your Identification
Always carry your identification with you as it is the law in France. Your passport is an acceptable ID but your driver's license is not. If you plan to carry your ID with you make sure it can't be reached by a pickpocket and make photocopies of any ID you carry with you (along with credit cards) in case of loss or theft.
Best time to travel to France?
In Europe, most holidays are taken in July and August just like in N.A. This means of course that this is the most expensive time to travel to and within France. The entire country and most of Europe is on vacation at the same time so if you hate crowds arrange your holiday before June or after September.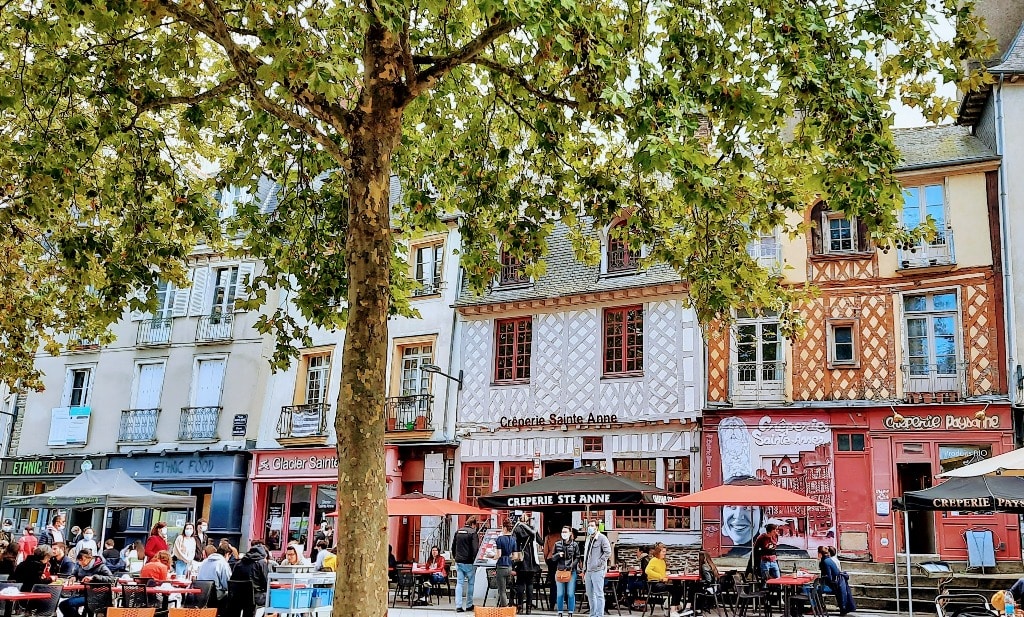 Chateaux in France
Outside of Paris, there are around 1000 chateaux in France so take the chance to visit some of the more off the-beaten path according to Tourism France. Just driving around the small villages and towns outside Paris you will stumble across dozens of Chateaux and fine mansion houses that will stir your imagination.
17 Chateaux to visit outside Paris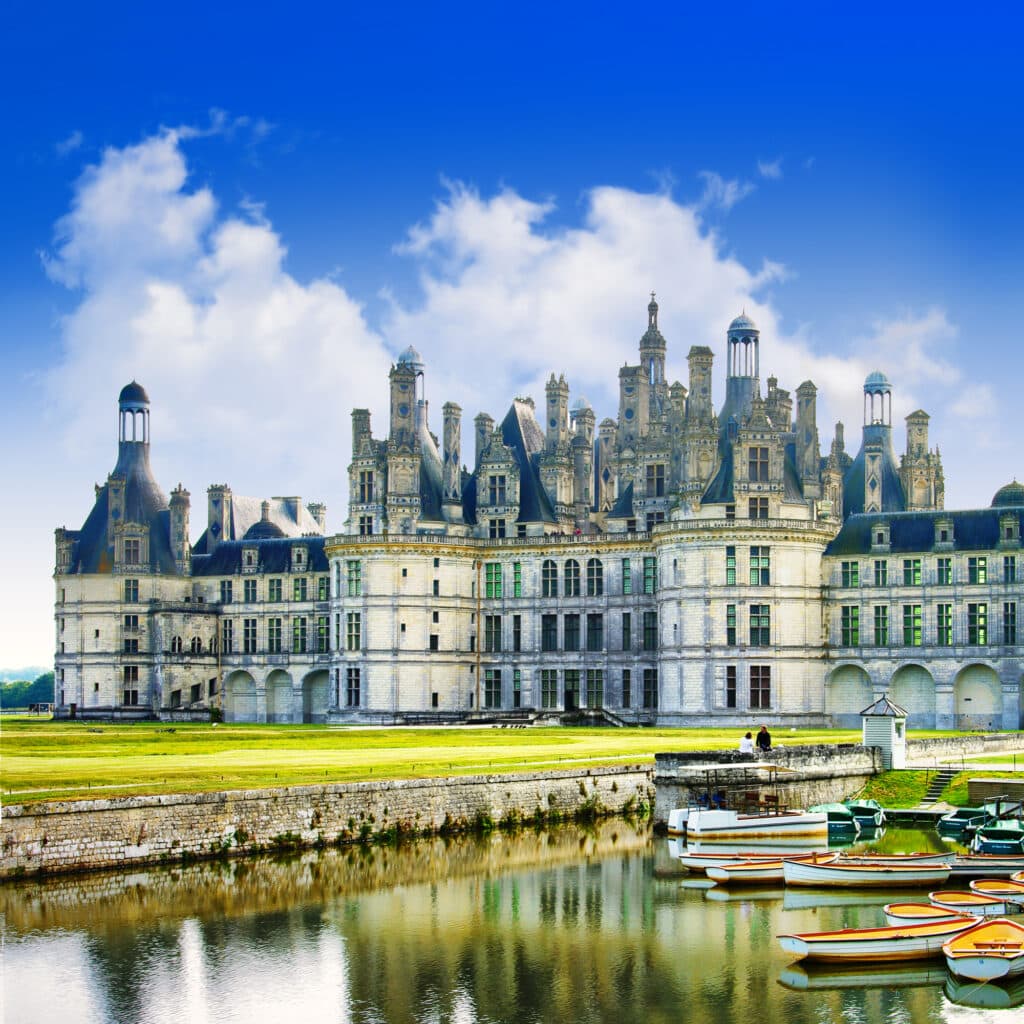 Chateaux in central France – from the Loire valley to Burgundy
Among the Loire valley châteaux, Cheverny, southwest of Orleans, is the greatest classic château dating essentially from the seventeenth century.
Chateau Clos Luce – the final resting place of Leonardo da Vinci in Amboise.
Chateau Amboise – is located in Amboise and contains the grave of Leonardo da Vinci.
The 16th-century castle of Azay-le-Rideau, between Tours and Saumur, is one of the best and most stunning Renaissance castles in Europe.
Chambord stunning gardens and a da Vinci-designed double helix staircase.
The Renaissance château de Montgeoffroy stands to the east of Angers in the Pays de la Loire region. It is open every day in July and August.
The Château d'Ainay le Vieil – Slap in the middle of France, south of Saint Amand Montrond, region Centre -Val de Loire. A delightful small Renaissance chateau built within the fortifications of a medieval fortress, surrounded by a moat. Privately owned – in the same family for over 5 centuries. Open March to mid-November.
The Château de Meillant, also in the far south of the Centre -Val de Loire. A decidedly beautiful late gothic /early Renaissance castle, with ornate tapestries and painted ceilings, open daily from March to 16th November
The Chateau de Bussy-Rabutin. A beautiful 14th – 16th-century moated château in the hills to the west of Dijon in Burgundy. Open all year except 1st January
The Château d'Ancy le Franc. East of Auxerre, in Burgundy, is a fine Italianate Renaissance chateau. Privately owned. The interior contains the largest collection of Renaissance murals and ceiling decorations in France. Open late March to mid-November.
The Château de St Fargeau. in the north of Burgundy, is a large 15th – 17th-century château. Privately owned. From mid-July to mid-August, this château provides evening visits with historic reenactments; Fridays and Saturdays there is a large historic son et lumère event.
The Château de Cormatin, in Burgundy. A fine neoclassical château standing in beautiful grounds and surrounded by a moat. Richly decorated interiors, including the "golden rooms". Open daily April to mid-November.
Chenonceau – a world famous chateau owned by the mistress of a King and his widow Queen.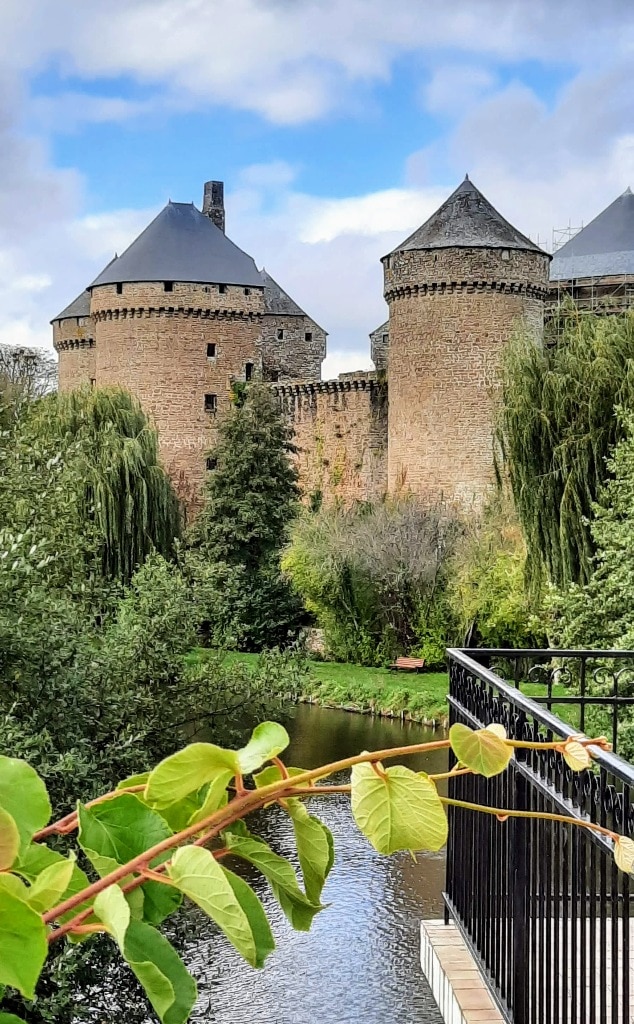 Châteaux in Southern France
The Château de Lapalisse, or La Palice. East of Vichy, in Auvergne, this is an imposing 16th – 16th-century château standing on a bluff above the river Besbre and the village of Lapalisse. The interior has historic tapestries and a unique 16th-century "salon doré" with a gilded ceiling.
The Château de Panloy, near Saintes in the Charentes, was built in 1760 and has belonged to the same family ever since.. coming unscathed through the French Revolution. Its interior furnishings are completely authentic. Open April to 1st November.
The Château de Milandes is one of a number of attractive small châteaux in the Dordogne. Privately owned. Open daily end March to mid-November and during winter holidays.
The Château de Montbazillac, southern Dordogne. Built in the middle of the 16th century, this is one of the finest French wine estate châteaux. The interior does not have a lot of historic interest, but the location is superb. Owned by the local wine-growers cooperative. Free wine tasting included.
The Chateau de Lareole – 40 km northwest of Toulouse, in the Midi-Pyrenees area of Occitanie. A striking late Renaissance chateau began in 1589.
The Chateau de Merville – 25 km northwest of Toulouse, in the Midi-Pyrenees area of Occitanie. A classic French château built in the style of the southwest. Visits of the château daily in the afternoon of July and August.. At other times, check it out.
The Château de Lourmarin, north of Aix en Provence. the oldest Renaissance chateau in Provence. Belongs to the Louis Vuibert foundation. Open all year
The Château de la Verdière, in inland Provence, is an impressive 18th-century French château built in the Provençal style. A private château open to the public afternoons in July and August, except Mondays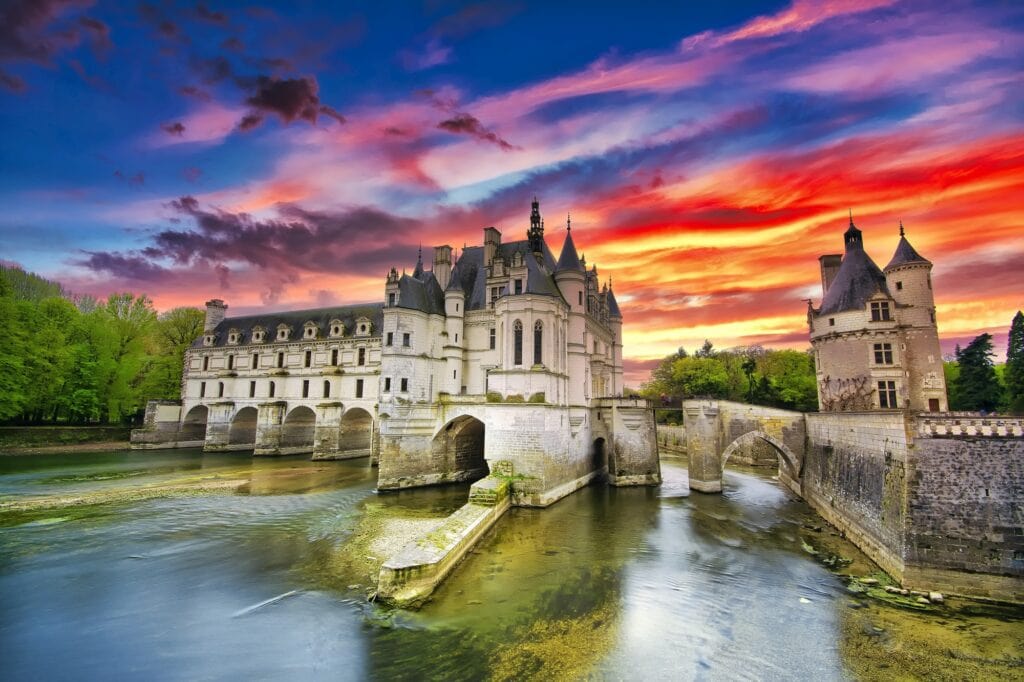 Transportation in France – how to travel in France
You more than likely are travelling to France (if you have never been before) to visit Paris but keep in mind France is the size of Texas and there is a whole lot more to see than Paris.
Within France, you will find several modes of transportation. You can easily and relatively cheaply fly between cities but trains and buses are the most common way to travel through France. These days there is a new French law that does not allow flights of less than 2 hours within the country. So try to take trains if you can.
There are two types of trains here the TGV which is high-speed rail and TER a regional service that is slower. You can book your trains via the oui.sncf platform. Bus services are diverse, and you can book them through the same platform. Both buses and trains are available to travel to various regions across Europe.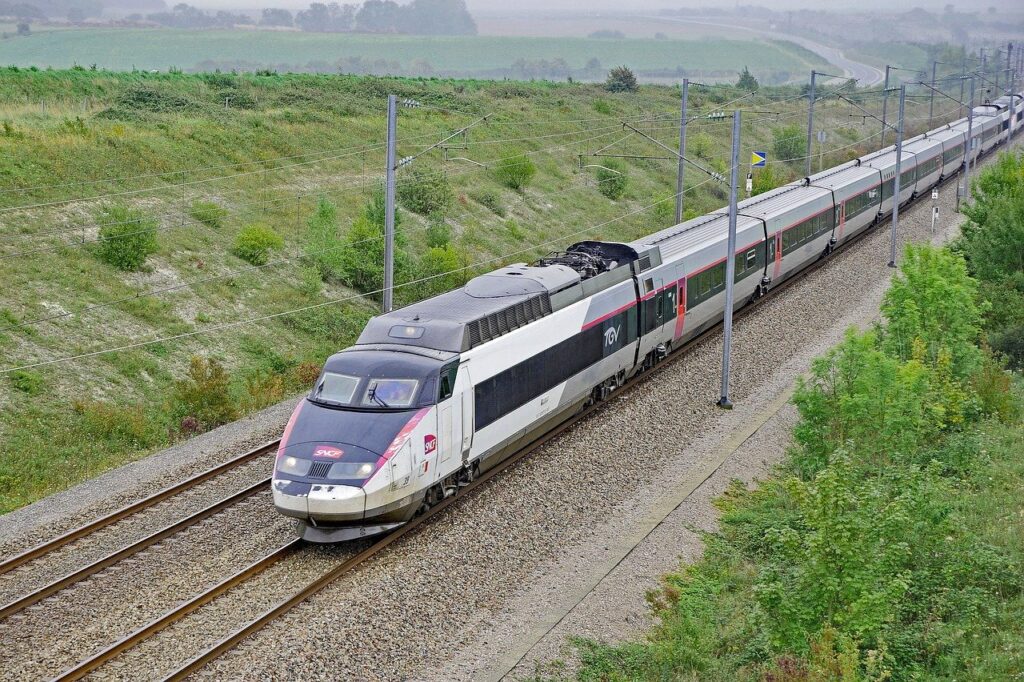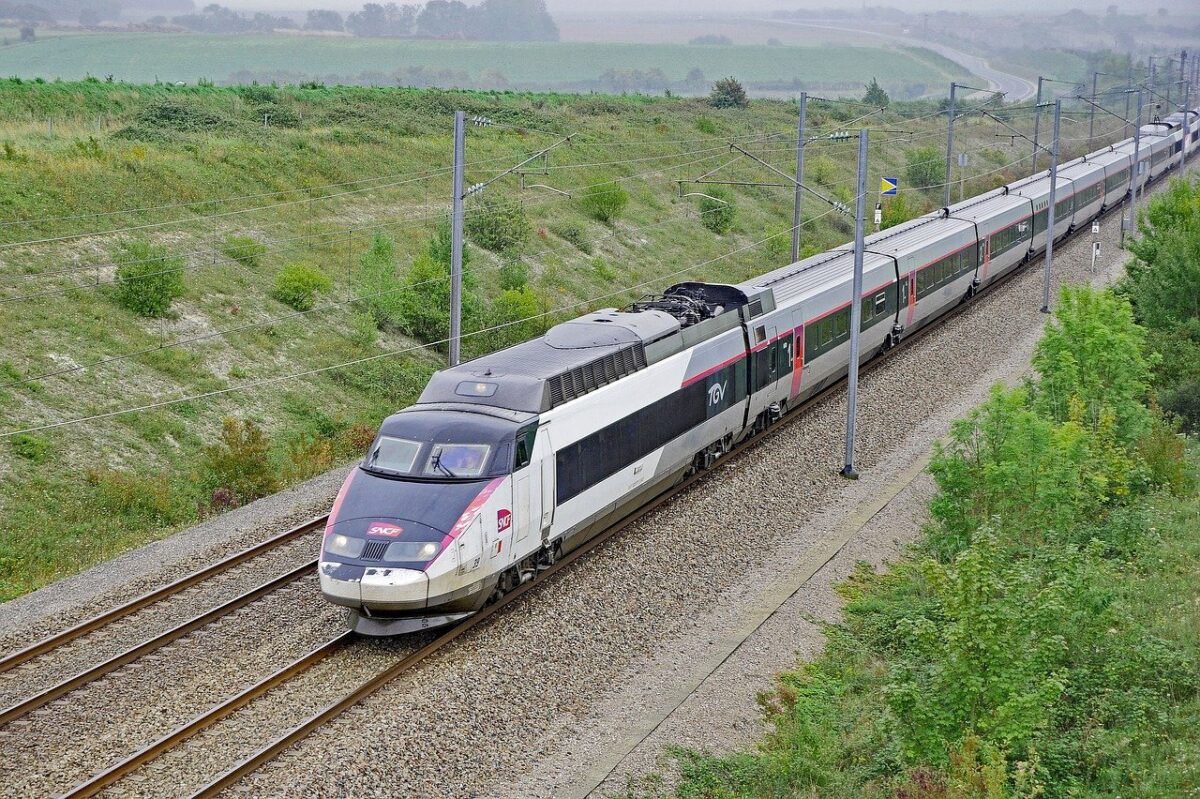 Driving in France
You can drive on your license within France and rent a car from many rental services. You could also sign up for Bla Bla Bla Car which is an intercity ridesharing option.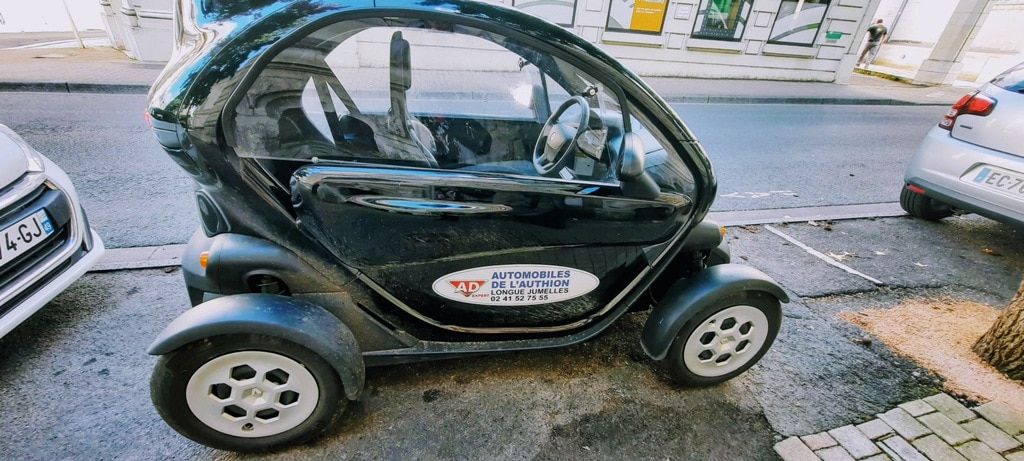 Tips for travelling to France
Renting a car in France
To rent a car in France you must be at least 21 years old or 25 years old (minimum age varies by rental agency) and have a credit card in your name. Some agencies may require you to have had your driver's license for at least one year. Check specific rules with the company before booking.
You may want to take a look at a consolidator site to check rates. You pay the consolidator and they issue a voucher to pick up the car at your chosen European location. Auto Europe is a good choice for checking prices. Don't forget to ask about add-on fees as the price you see probably doesn't include things like taxes, and what type of transmission (automatic is always more expensive).
Gas stations in France
Gas stations in France are often unstaffed so they take credit/debit cards but they do put a hold on your card of up to €100 Euro and then credit back the difference. So if your bank statement shows these weird amounts taken out and then reversed this is why. If the station is staffed it may well close for lunch.
How to use French self service petrol pumps
There are 24-hour stations on the highways and we have occasionally found ourselves discombobulated by the instructions so here's how you use a gas pump in France with a debit/credit card. Insert your card (you may need to lift a flap – Soulevez le volet) and you will receive the following instructions, sometimes on an LCD display, sometimes by a recorded message. (Some automatic pumps have instructions in English as well as French.) Some pumps require you to remove your card before fuelling the car.
Sélectionnez Votre carburant: 'Choose your fuel.' Press the button corresponding to the type of fuel you require.
Validez ou choix autre carburant: 'Confirm or choose other fuel.' Press the button marked ' Val' or change your choice of fuel.
Composez votre code confidentiel et validez: 'Enter your PIN and confirm.' Enter the four-digit PIN for your card and press ' Val'.
Impression ticket?: 'Do you want a receipt?' Press ' Oui' or 'Non'.
Servez-vous jusqu'à € …: 'Serve yourself to a maximum value of €…' Remove the nozzle and fill up without exceeding the value indicated. Replace the nozzle and your card will be returned to you.
You may see Veuillez patienter between instructions, which means 'Please wait'. You may also be asked Avez-vous une carte client?, which means 'Do you have a customer loyalty card?'.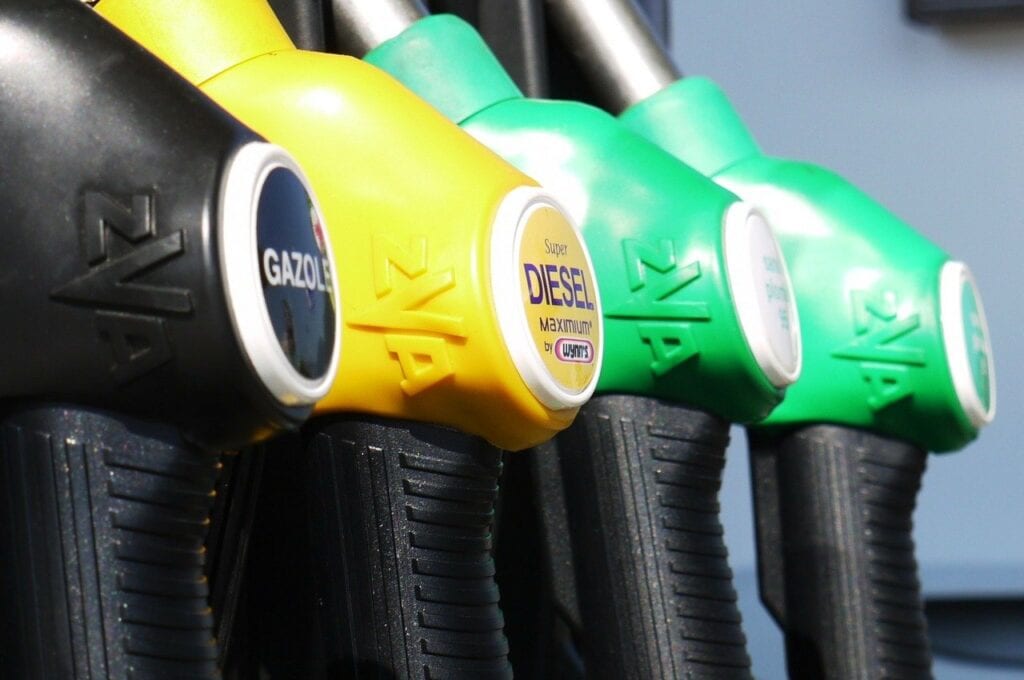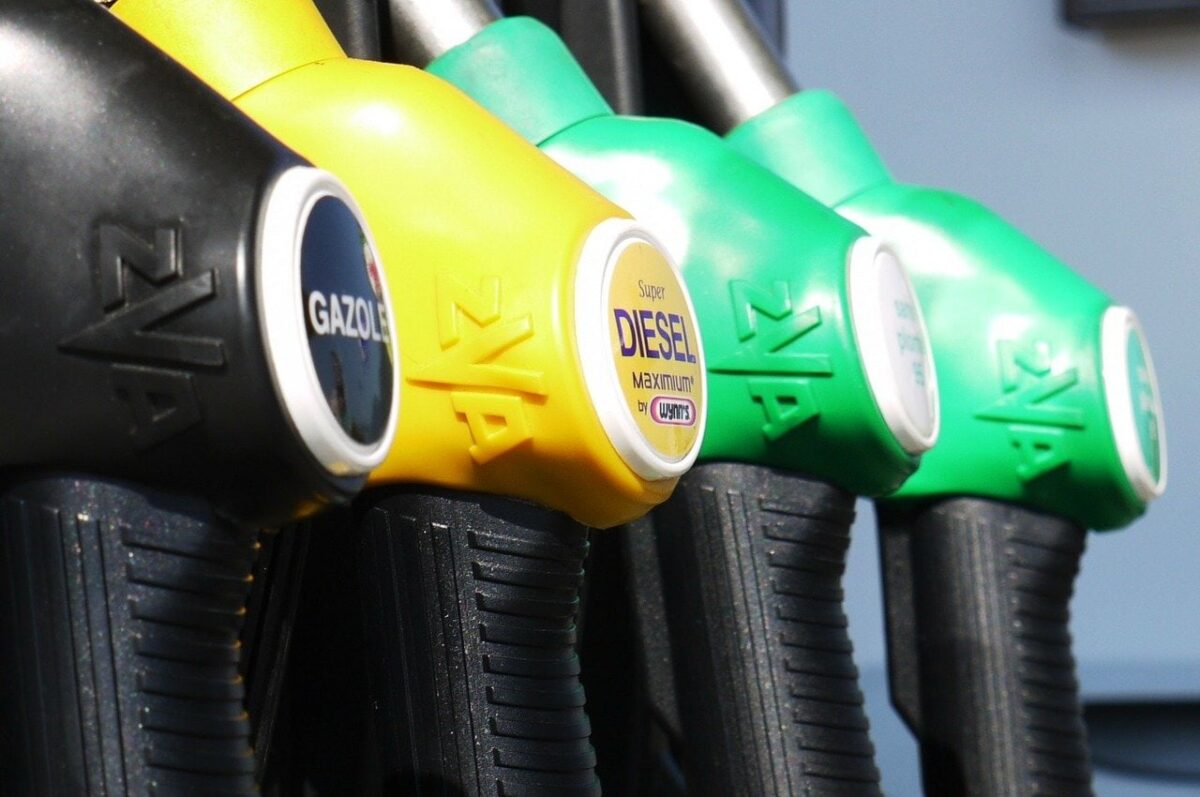 Terms for fuel in France
Gazole – Diesel – black-handled pump
Sans plomb 95 – Petrol (higher octane)– Green handled pump
Sans plomb 98 -Petrol (standard octane)
Pedestrians in France
Pedestrians in France have the right of way at crosswalks for the most part but we have found than many French drivers don't care and many French pedestrians will just walk out when they feel like it – so take care and keep your eyes open when driving. Get used to using roundabouts as well and don't drive in Paris.
Driving fines in France
Eating and drinking at the wheel technically carry an on-the-spot fine of 75€. Holding or using a mobile phone at the roadside, even if your car is stationary, can cost you 135€ and three points off your license. Mind you I've yet to see anyone stopped by the Police for being on a cell phone and I've even seen the police themselves on cell phones. Sitting in traffic? Don't be tempted to adjust your make-up – that's a 75€ on-the-spot fine, too.
Yellow Jackets – strikes in France
Striking in France may seem to be the national pastime there's even a website dedicated to strikes around the country C'est la grève that you can keep an eye on to see if it might interrupt your journey.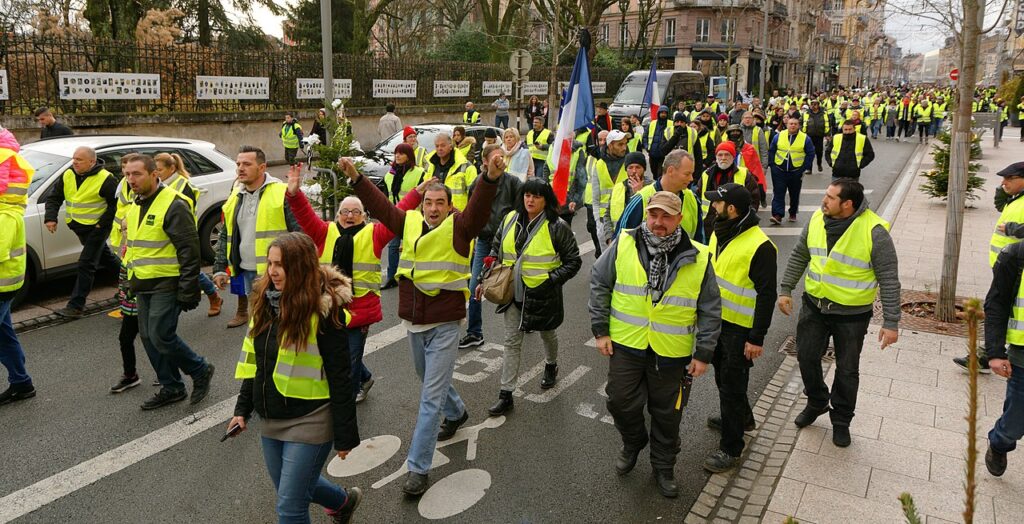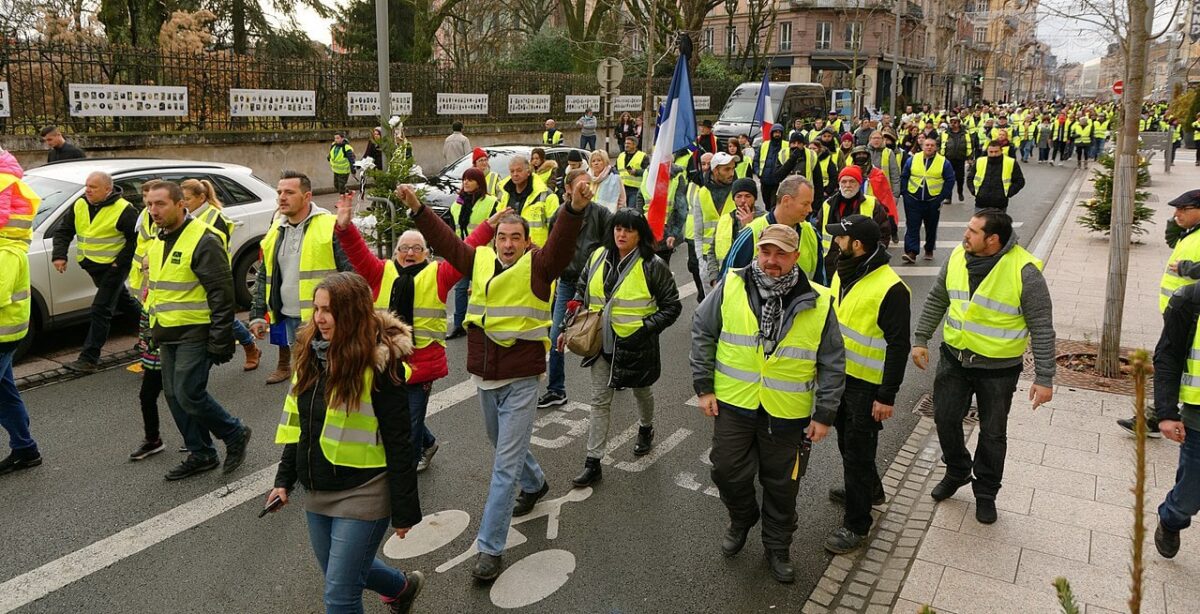 Toll Charges
The Motorways in France do have toll charges, and if you want to avoid them set your Google maps to avoid toll roads. This means that you will be taking National Roads which can be slower but are a much more interesting way to see the country instead of zipping down the motorways.
French Culture
Anytime you go into a shop or access service of any kind I cannot stress enough to say Bonjour before looking or doing anything. It is considered extremely rude in France to not say it and if you don't you will be subjected to the famous French customer service which means none. Truth be told the French are not known for customer service which can be a bit discombobulating for those who believe the customer is always right.
This doesn't mean that the French are rude but there are certain "rules" that need to be followed. The French are relatively quiet and may appear indifferent but they just don't do happy, happy joy joy like we are accustomed to in North America. Oh, that reminds me the French do not speak loudly or over others so modulate your tone if you have a loud voice as the French find it rather rude.
French vocabulary to know
There are a few basic words or phrases you should learn before you travel to France. Here's a short list:
Bonjour – essentially hello and can be used any time of day
Bonsoir – Good evening – speaks for itself
S'il vous plait – please
Pardon – sorry or excuse me
Au revoir – goodbye
bonne journée – have a nice day
Merci – thank you
J'ai ne parle pas francais – I don't speak French
parlez-vous anglais? – do you speak English?
You may have Google translate or some such option on your phone and try to speak as much French as you can or attempt a translation. The French are usually pleased as in any culture when you try to speak their language and if they have a bit of a laugh at your bad French laugh with them.
Smoking and Tabacs
Yes, the French do smoke a lot but these days only outdoors. Cigarettes can only be purchased in France at a Tabac which is a cross between a shop and a bar.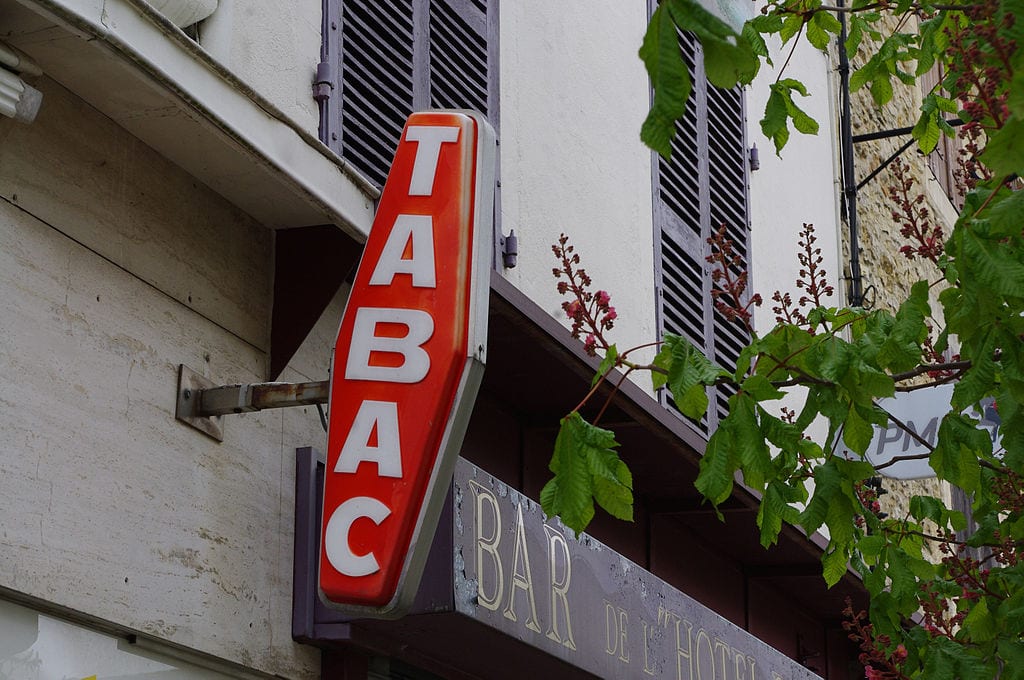 French Style
Not all the French are chic and well dressed but there are just some things that are not done here. Flip-flops and thongs are only for the beach, not a city sidewalk. Activewear as in jogging pants and hoodies are to be saved for the gym unless it's a cold day and you need your hoodie to keep warm. The French consider it extremely rude to wear a hat at the table so leave the baseball hats at home. They also mark you out as an "American" and while the French do love Americans this they don't like.
Stock up on plug adaptors
While France is in the EU their electrical sockets are a 2 pin plug unlike Ireland or the UK which use a 3 pin plug. You don't need a transformer unless coming from the US or Canada but some things have a built in transformer like a laptop computer.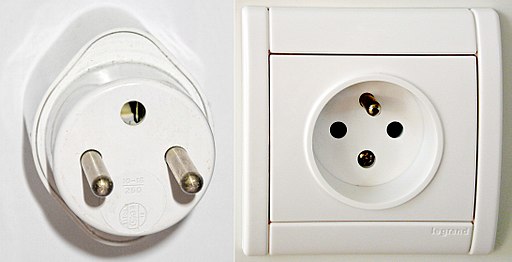 Get a local SIM card
If you are coming from North America or any other location in the world make sure your cell phone is unlocked and pick up a SIM card that you can use for calls and texts in your phone. Otherwise, you may be in for huge fees for using data for things like Google Maps.
The What's App app
Put What's App on your phone so you can text or call via VOIP at no charge. Most Europeans use What's App but it isn't used as much in North America and it is a great service for free texting and calling. Of course, all this presumes you have access to wifi and in some places in France wifi is kind of spotty.
You could also travel with a mifi which is a sort of pay-as-you-go personal wifi system that connects to local wifi and comes with a certain amount of data or data packages you can buy.
Hair Dryers & Straighteners
If you are staying in an Air BnB and not in a hotel be aware that bathrooms in France do not have light switches or plug sockets within the bathroom. These are considered dangerous so keep this in mind when bringing these kinds of appliances with you.
Food & Drink in France
Here is France there are set meal times and they are important. For example, Breakfast is kept simple, usually coffee and pastries as in the all-important and mightily addictive croissant or pain au chocolat. The coffee will be espresso, strong and in a tiny cup. You will also rarely find a place outside of Paris to have breakfast – if you are in a hotel they will serve some kind of breakfast though.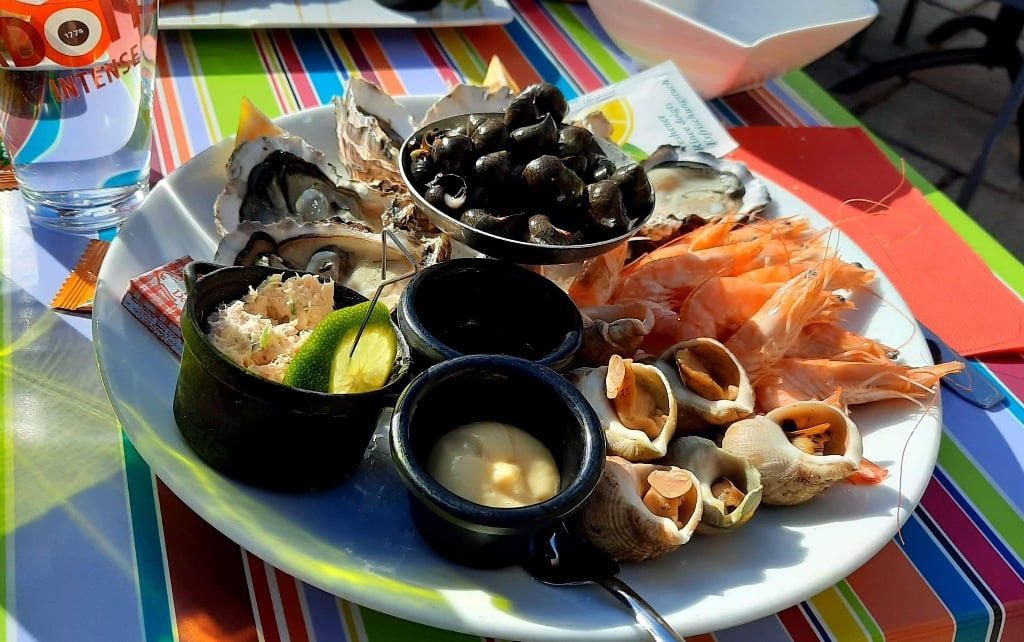 Lunchtime in France
Lunchtime is from 12-2 pm and you take your time and enjoy it the wait staff won't' bring you a bill until you request it. There is no rush eating here.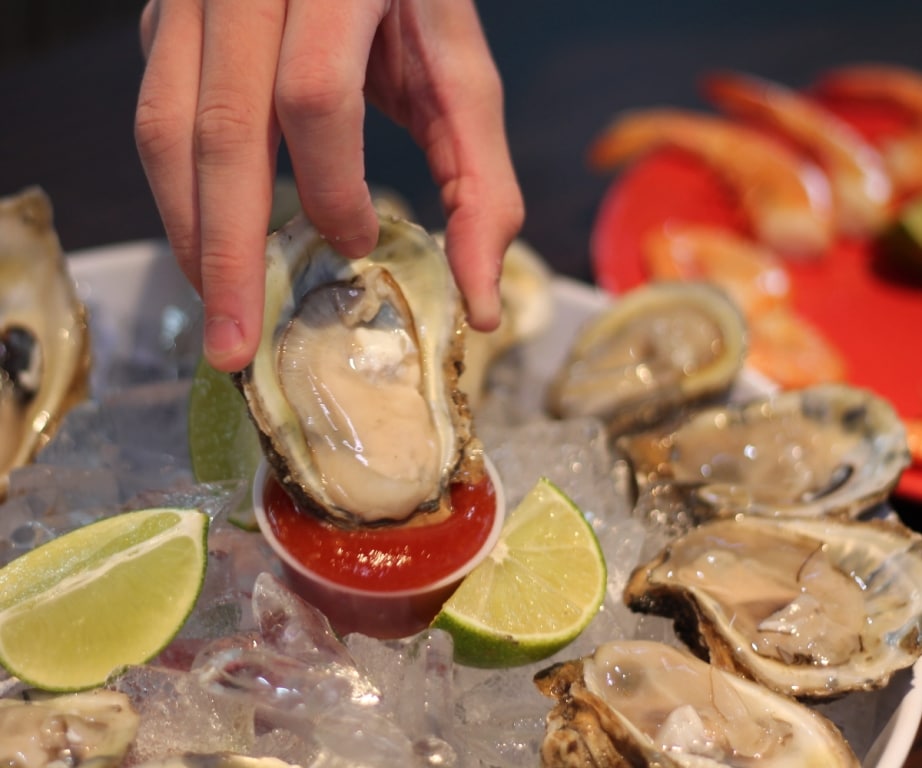 They say that the French eat late which may be true but since most restaurants outside Paris close at 10 and there is generally only one seating. Here in France they don't rush you out of a place and they expect you to be there for 2 hours of more enjoying several courses and glasses of wine.
And by the way everything and I mean everything in France (outside of major cities) closes for lunch including tourist sites, castles and historic areas particularly if they are in smaller regions.
What is Apero?
Apero is short for an aperitif and it is taken very seriously here in France. It can be taken at midday just before lunch but more usually at the end of the afternoon before dinner. Apero usually begins with what we could call "cocktails" in France which means an aniseed Pastis or a Kir drink.
The snacks are usually light and can include chips, pretzels, or beautiful verrines which are essentially easy but fancy-looking starters served in a glass with a spoon. There can also be a simply charcuterie tray with crackers or the ubiquitous French baguette.
At lunch or dinner, you will find many French restaurants have a set menu with just a few choices or even just one choice of the plat du jour. This will often include 3 courses and wine, cider or coffee for around €12 euros which is a great deal.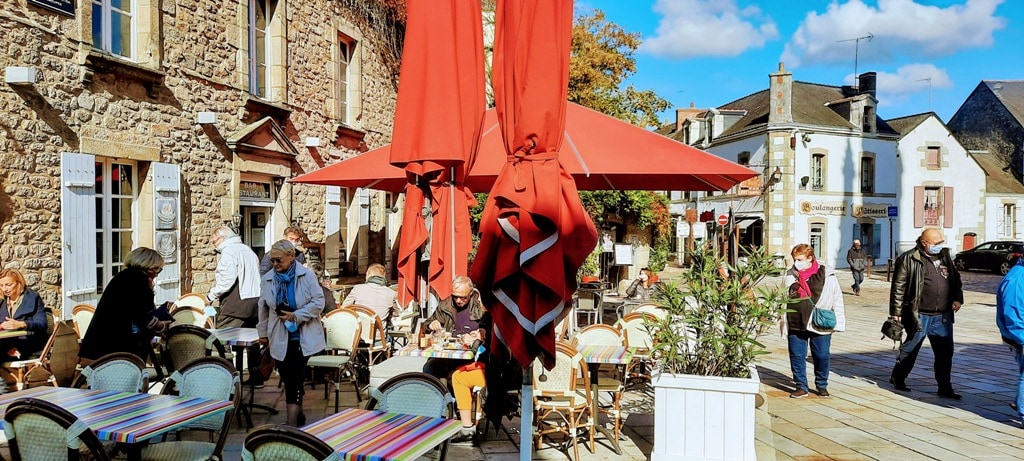 French Bread
The French eat 6 billion baguettes a year and bread must be available to the French public all day every day and this is the law. So you may spot baguette vending machines in smaller villages and hamlets which allow access to bread.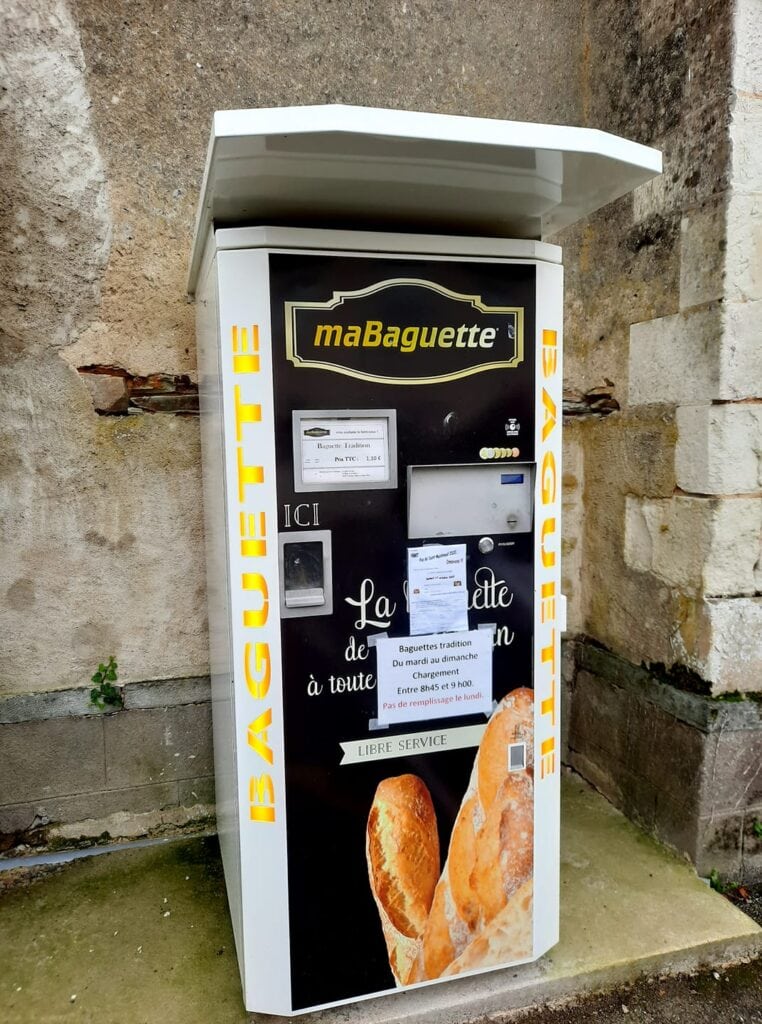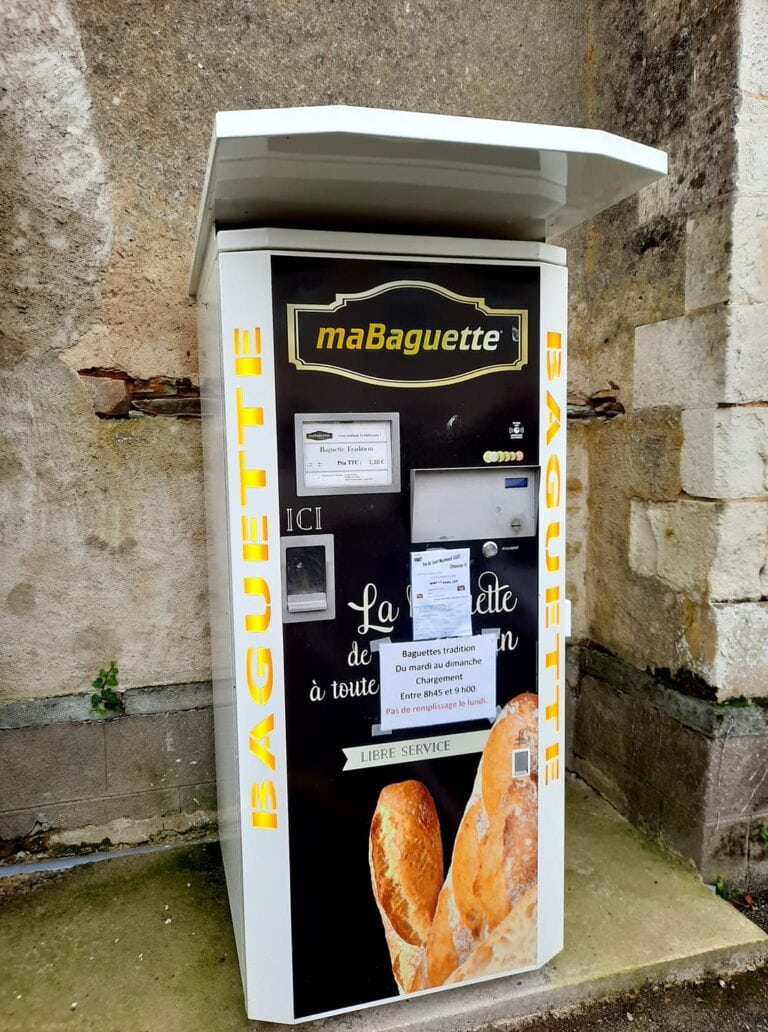 The baguette is so important in France that it's considered a national heritage. A 1993 decree laid out the compulsory standards for the manufacture of the 'baguette of French tradition', consisting solely of wheat flour, water, yeast or starter, and salt.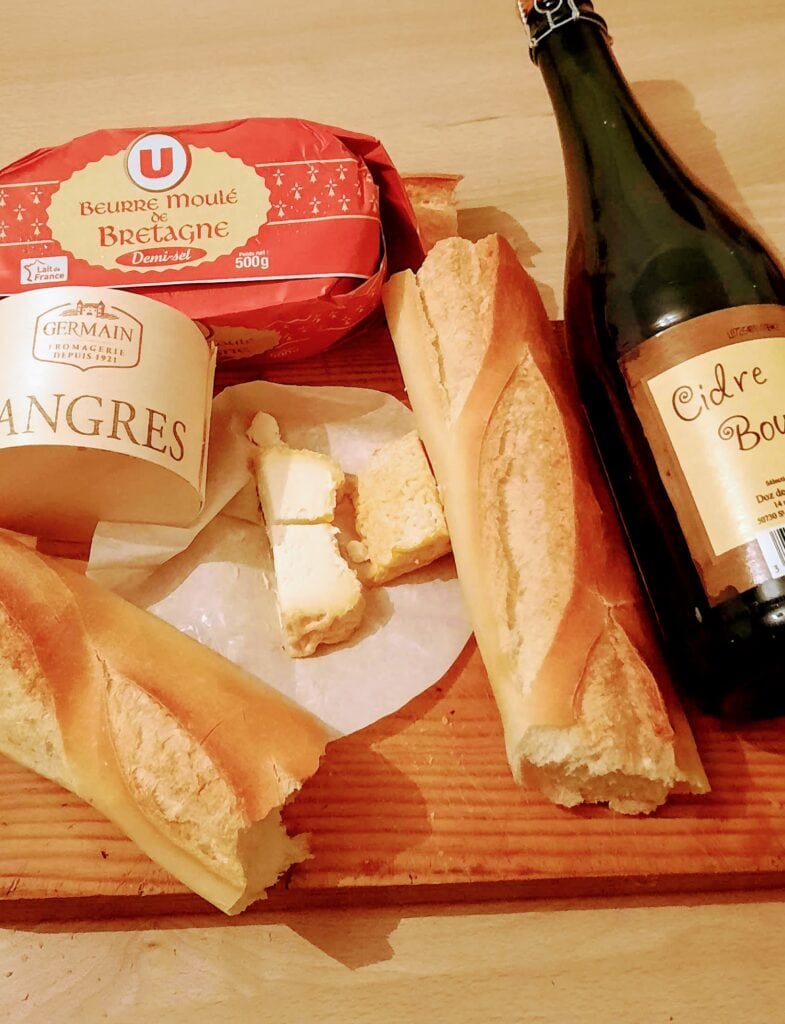 Be aware that the French do not put bread on a plate at dinner but it is set next to it on the table. It is considered rude to put a baguette on your plate. Unless of course, you are using said baguette to clean your plate.
Bread and chocolate from the gorgeous Pain au Chocolat to baguettes or Viennoise with chocolate chips the French love a bit of dark chocolate in their bread – so do I as it happens.
French Cheese
The average French person eats around 57lbs of cheese a year compared to a worldwide average of 47. An unassailable truth is that the French love their cheese it's a part of their cultural DNA. Here is France cheese is eaten after the main course but before the dessert.
In France, there are close to 1,000 varieties of cheese made from cows, sheep, goats or even buffalo milk. Some types of French cheese have been aged in the same caves that have been used for hundreds of years.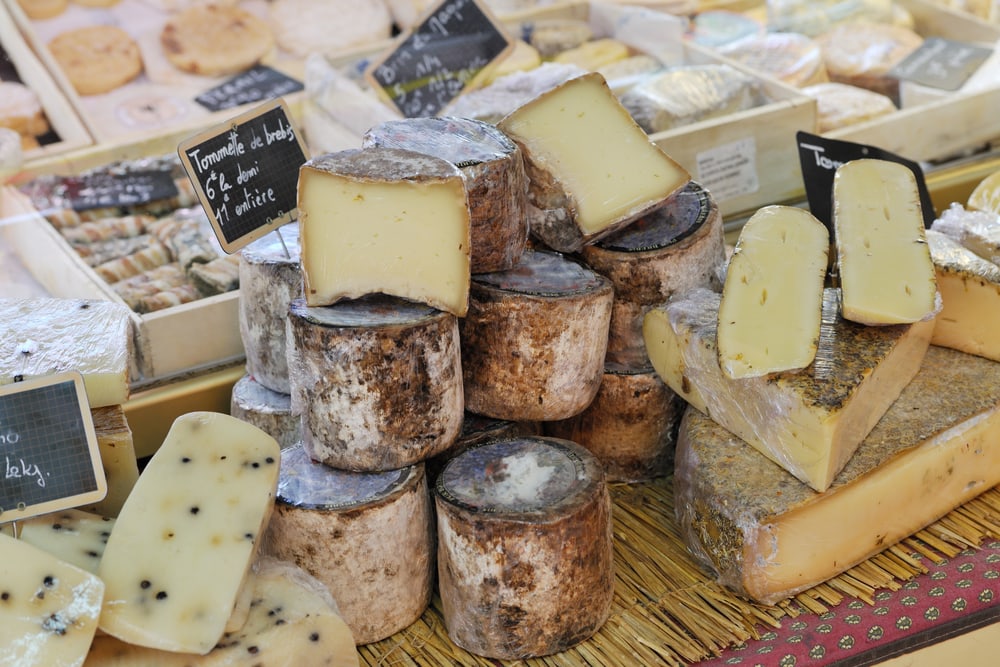 French cheese etiquette demands that at least 3 cheeses are served on a platter and they are usually each from a different type of milk. The platter of cheese is passed to each diner who helps themselves to a slice or piece and places it on their own plate. The bread which should sit on the table (not on a plate) is broken into bite-sized pieces and you then spread the cheese on your piece of bread.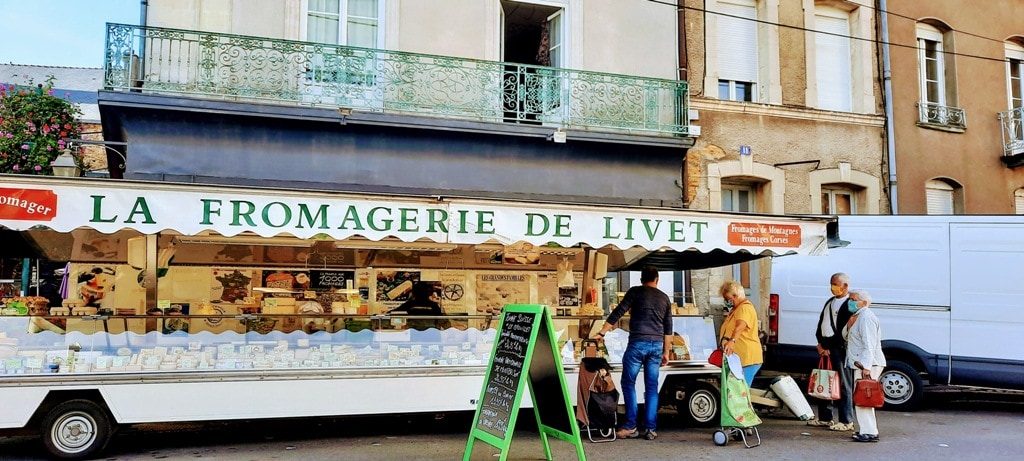 Foraging in France
The French love to grow their own fruit and vegetables and they forage for things like mushrooms, greens, fruit, berries, truffles and nuts. The space in rural areas and lack of pollution mean that wild foods in France are hugely popular. The French love to gather wild mushrooms and it is a pastime that has now extended to other wild foods. Here in France you can take the mushrooms you found to a pharmacist and they can tell you if they are edible or not.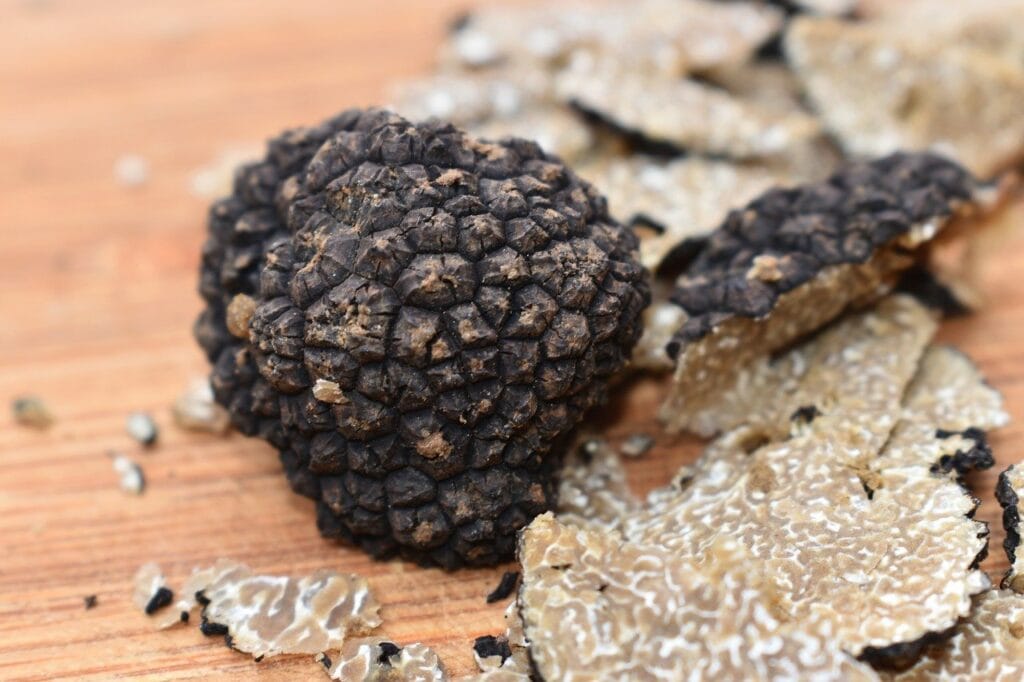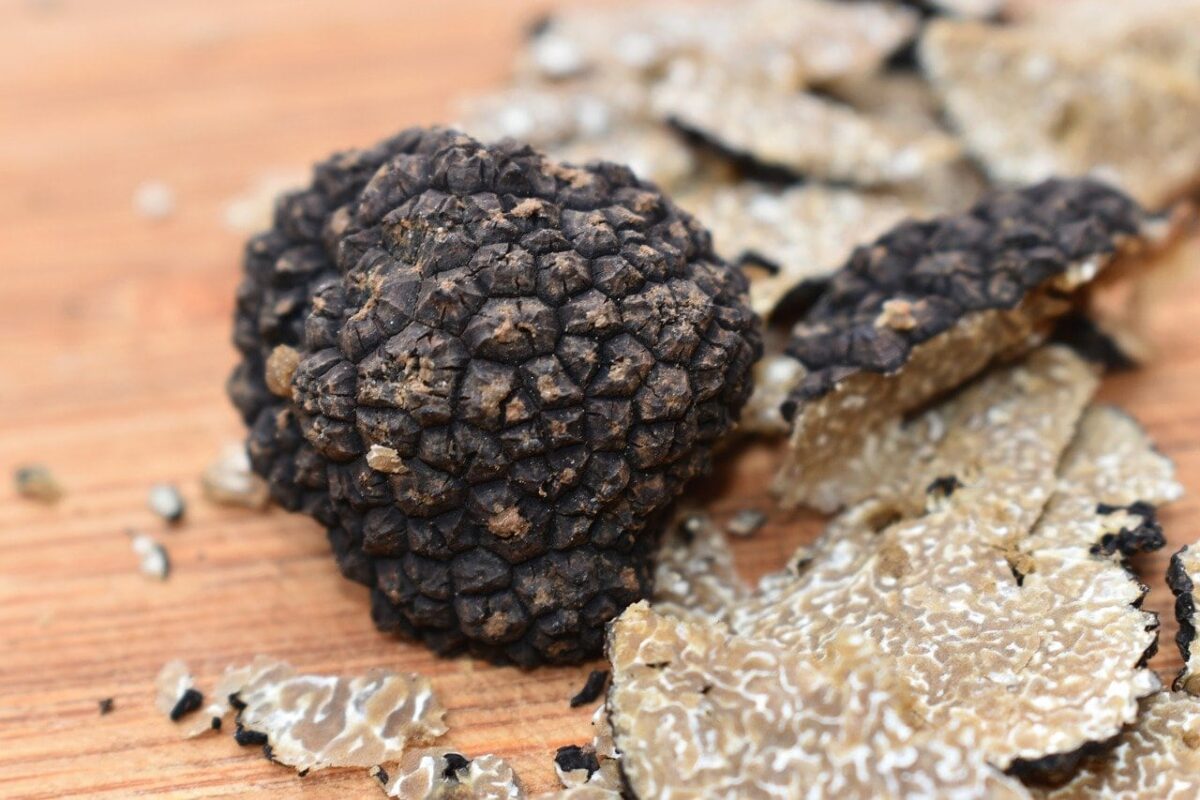 French Wine
The French don't drink wine like us Westerners they tend to pour much smaller measures to savour the wine – it's not about drinking heavily it's about enjoying the flavour of wine paired with food. Wine is rarely drunk as an apéritif (see Apero), white wine goes with fish, seafood and dessert, red wine with red meat and tomato-based dishes. There are also specific dessert wines for dessert. Oh and the French rarely drink wine that is not made in France, although they are becoming more adventurous. Remember once the meal is over you stop drinking wine and switch to a digestif like a cognac.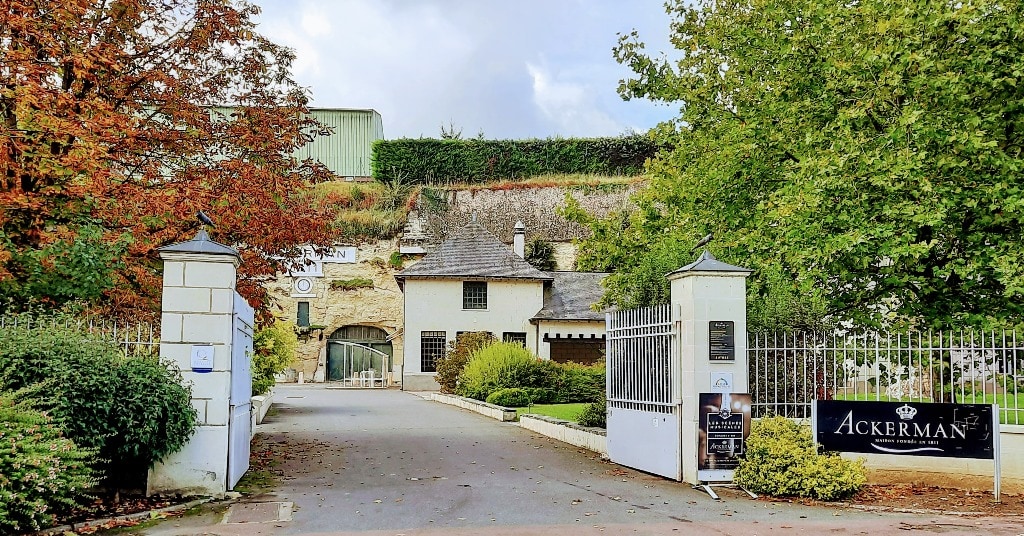 French Coffee
The French live for coffee but it's not the coffee itself that counts it is the ritual around having coffee. As a café society having a coffee is about relaxing, people watching and just seeing the world go by. The coffee itself is incidental and a lot of the time just really bad coffee.
Most French coffee is espresso with varying amounts of sugar and milk or the most preferred simply black. You would order a Café.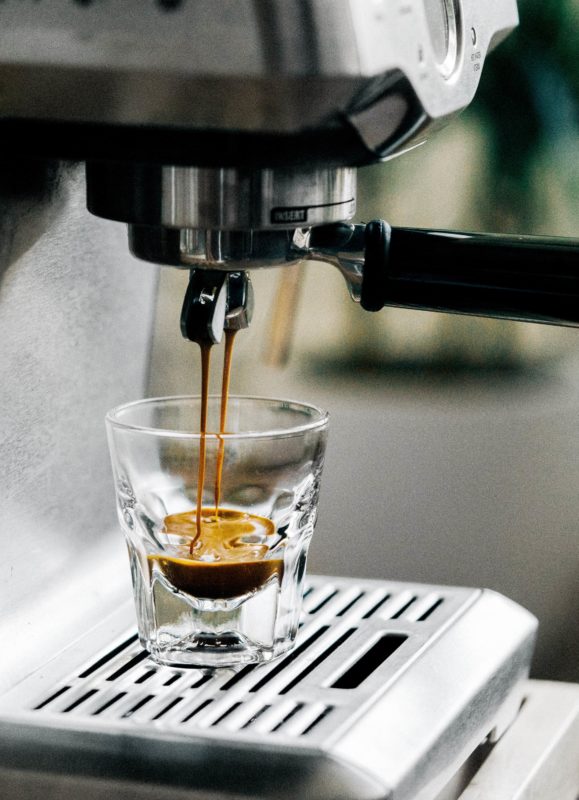 A Café Americain can be found in larger cities and of course Paris but it is a watered-down espresso with no milk or sugar. A Café Noisette is like an Italian macchiato but there is no hazelnut in it as you would expect. If you want a decaf order a Un Deca and if you want a cappuccino order a Café Crème or Café Latte. A Café au Lait is only drunk at breakfast and it is a giant bowl of drip coffee with loads of milk.
French food culture
The French are rightly proud of their food heritage and in many areas of France, you will find cuisine specific to that region. In Brittany for example the crepe was born and you will find both sweet and savoury versions. For those with gluten issues, the galette is a savoury crepe made from buckwheat flour and you will find this stuffed with cheese, jam, eggs and many other types of fillings.
Of course, the French do meals differently than the rest of the world and that means getting accustomed to understanding a French menu and types of French restaurants. I have to be honest here French food has suffered a lot in recent years and on many a menu you will find a hamburger and fries instead of traditional French dishes.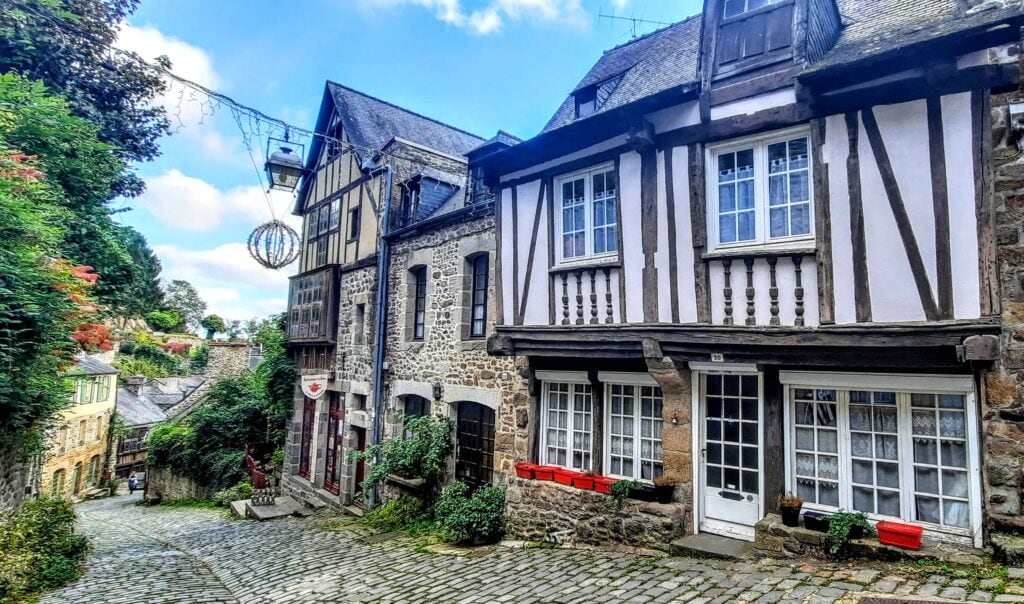 Bistro
Bistros are small, usually family-owned restaurants that serve traditional fare and French wine. Here you will be served casual menu items such as tartes, braises and stews.
Brasserie
The name translates to "brewery," so a brasserie is basically a pub serving beer, wine and cider and you can usually find meals such as Steak Frite and Mussel Frite – frites are of course fries.
Bouchon
Specific to Lyon, bouchons are independent, casual dining spots that typically serve lots and lots of meats including liver, kidneys, hearts, lungs etc.
Boulangerie
A bread shop is where you go to get your daily baguette, croissants and fantastic lunch sandwiches made with the baguettes baked in-house.
Patisserie
A bakery specializing in cakes and sweets. This is where you'll find your eclairs, macarons and petit fours.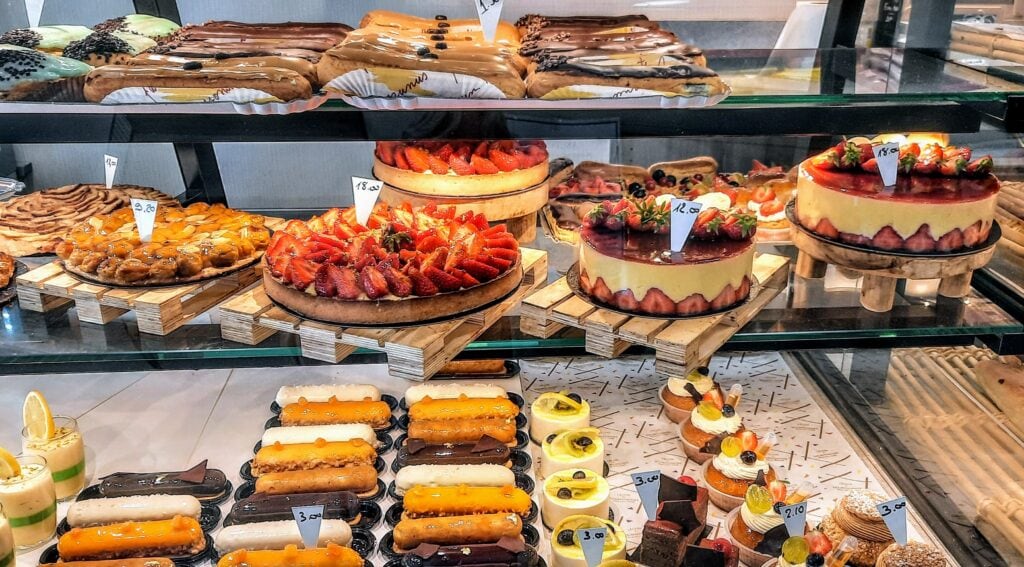 Auberge (also auberge de campagne; auberge du terroir)
Usually attached to a rural B&B or hotel and serves traditional regional food with local ingredients. Generally, courses are served 'table d'hôte' with limited options.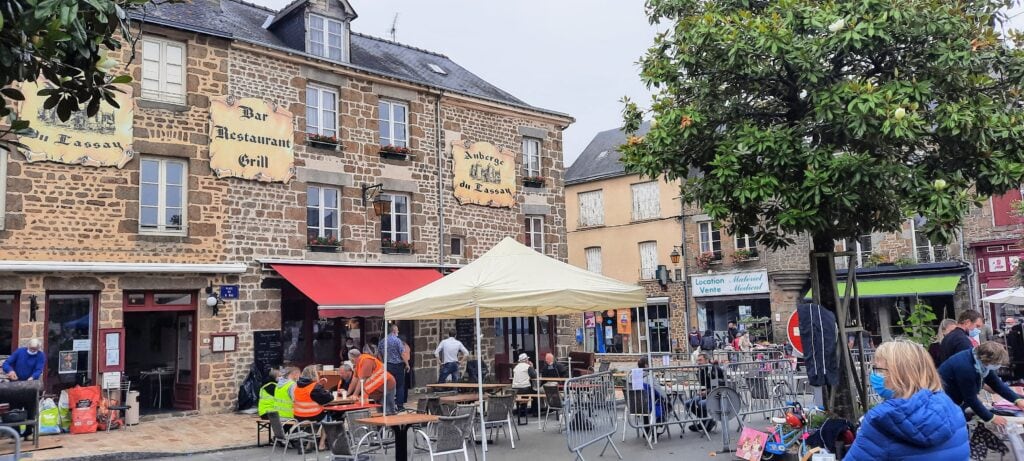 Boucherie
A butcher which of course sell fresh meats. Often at the Boucherie, you can buy a take out prepared meal such as paella.
Buvette
Which is essentially a snack bar, they sell pizza-by-the-slice, paninis, baguette sandwiches and drinks.
Charcuterie
A charcuterie is similar to a butcher but they sell cured meats (sausages, ham etc) and other deli-type goods such as pâte and marinated vegetables.
Chocolatier
Everyone's favourite in France is anything and everything chocolate and handmade chocolate at that.
Confiserie
This is a candy shop.
Salon de Thé
As it sounds this type of establishment serves a range of teas and usually offers cakes, quiches and tarts.
Crêperies
You are certain to encounter a crêperie serving crêpes (thin pancakes, sweet and made with wheat flour) and galettes (savoury and made with buckwheat flour).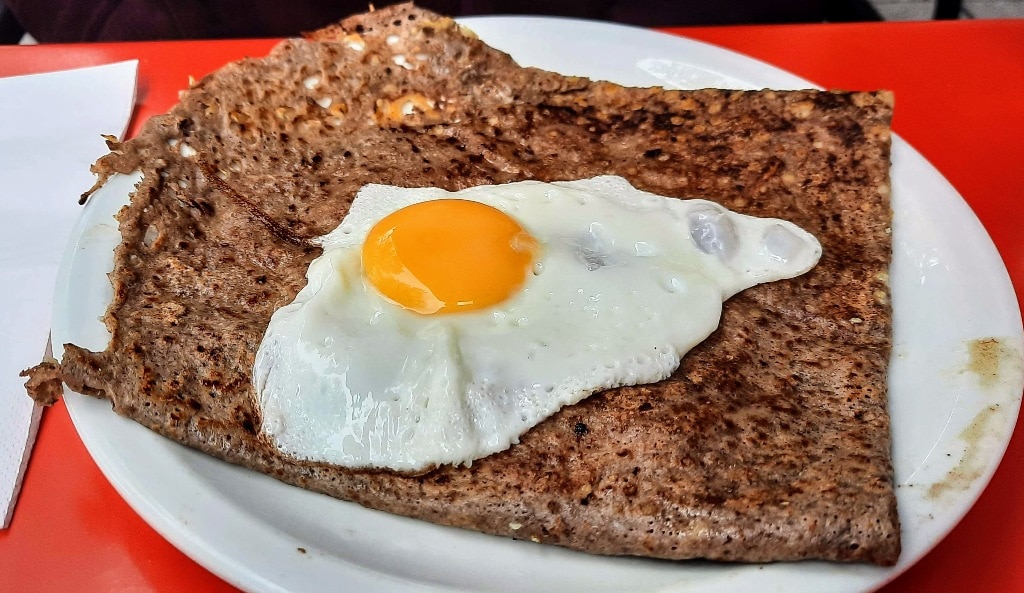 Fromagerie
The French of course love their cheese and you will find so many types here at the fromagerie and you can taste them before you buy.
Halles
This means a Market that can be open-air or enclosed in a large building.
Restaurants
All restaurant hours are posted on the front doors. Most restaurants always offer at least one fixed-price set menu which is called a formule, or menu â prix fixe. This usually has limited options and a choice of a couple of starters, mains and dessert or cheese.
You can of course order 'a la carte' (individually off the menu) but will have limited options.
Drinks including wine, bottled water and coffee are always additional costs unless it says 'Boisson comprise' and they will tell you what drink is included (beer, cider or wine).
It is perfectly acceptable to ask for tap water for the table instead of purchasing still or sparkling water.
Traiteur
The closest thing you will find in France to a delicatessen. They offer catering and ready-meals, and deli-type goods such as marinated olives, tapenades, seafood and salads. However, you won't find a great selection of sliced meats like you do in a North American deli.
Accommodation in France
If you book through one of the hotel platforms such as Booking.com you will find in the descriptions many hotels have staff that speak English which can be quite helpful. If they don't there is always Google translate or Deepl translate to help out.
Here are a few things I've learned about finding a place to lay my head in France.
What is a gîte?
A gîte is essentially a cottage or entire building you can rent by the night or week. This will be furnished with most mod-cons and sometimes you will even have access to an outdoor space or terrace.
If the gîte is owned by an English-speaking person (and many are here) you will generally speaking find English TV, wifi, a washing machine (rarely a dryer) and everything you need for self-catering.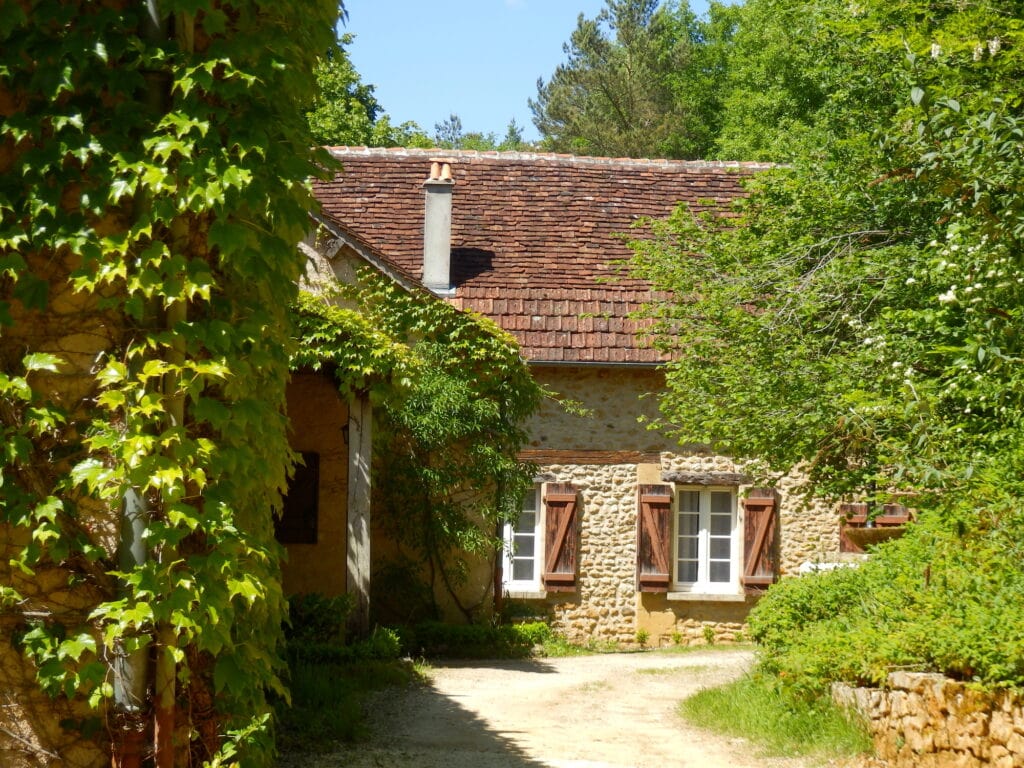 If however, the gîte is French-owned make sure there is wifi as many French rentals don't have that modern facility. Many Gîtes here in France also don't have central heating and use wood burners, open fireplaces or electric heating – make sure you know how to work these if the weather turns cold. On the flip side, many Gîtes also don't have air conditioning and trust me it can get hot here.
What is a Chambre d'hotes in France?
A Chambre d'hotes is the French equivalent to a guest home or bed and breakfast. You will be staying in a person's home and usually, the cost includes a petit dejeuner or breakfast. A Chambre d'hotes can only have 5 bedrooms and accommodate a maximum of 15 people.
The Chambre d'hotes has to be furnished, needs to be provided with linen and must include breakfast. The stay is charged on a night by night basis.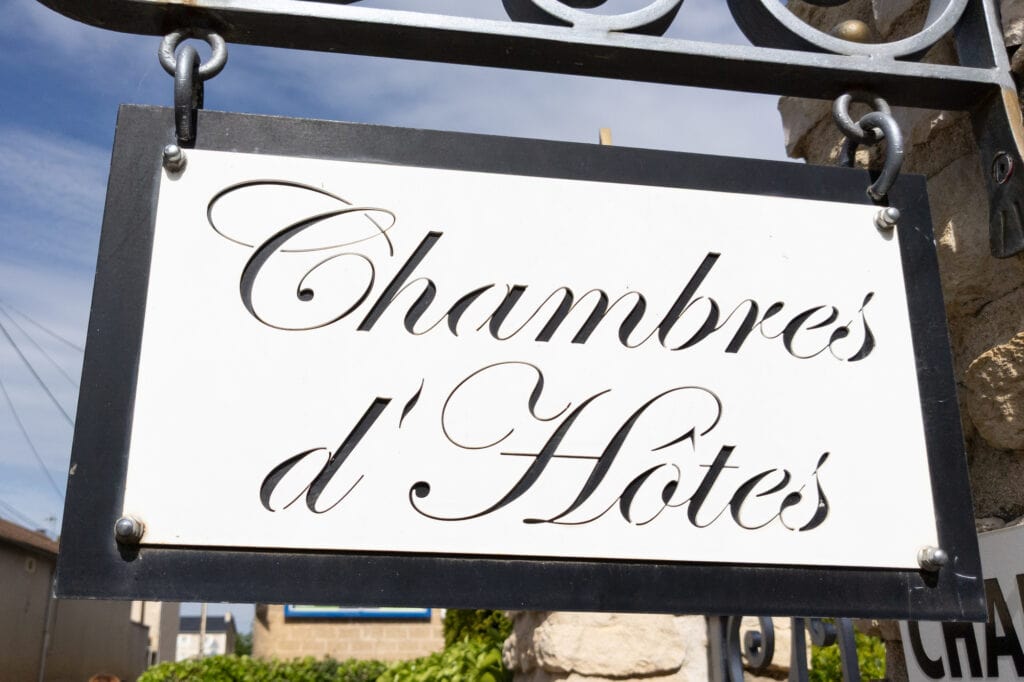 What is a table d'hotes in France?
Table d'hotes is for the owners of Chambre d'hotes who also want to provide dinner to their guests. The accommodation according to French law must offer only one menu preferably composed of locally sourced products (Produits du terroir).
Meals should be taken at the family table with the owner. Alcohol might be served if the owner has taken out a drinks license – this is not a restaurant however as dinner cannot be served to anyone passing by it must be served to guests staying overnight.
When booking your accommodation and staying in France here are a couple of tips for you.
Often in French places, the pillows on the beds are huge and square and can be difficult to sleep with particularly as we North Americans or Brits tend to be accustomed to rectangular pillows.
There will probably be no plug for your hairdryer or razor in the bathroom. In some cases (like hotels) this is accommodated with special plugs. But you will note in most European places the light switch is outside the room and there are no plugs which means you will have some kind of dressing table in your rental.
French Food Culture
This is such a touchy and intense subject I had to write an entire article about it which you can read here. But, here are a few basic tips.
Like the majority of the world, the French enjoy three meals a day these include Breakfast, le petit déjeuner, lunch, le déjeuner (lunch), and le dîner (dinner). Unlike countries like the UK, Canada and the USA the French actually savour and enjoy their meals, they don't gulp down a Big Mac or eat at their desks. They are legally entitled to take a standard lunch break from 12-2 which is why you will find many a shop closed during these times.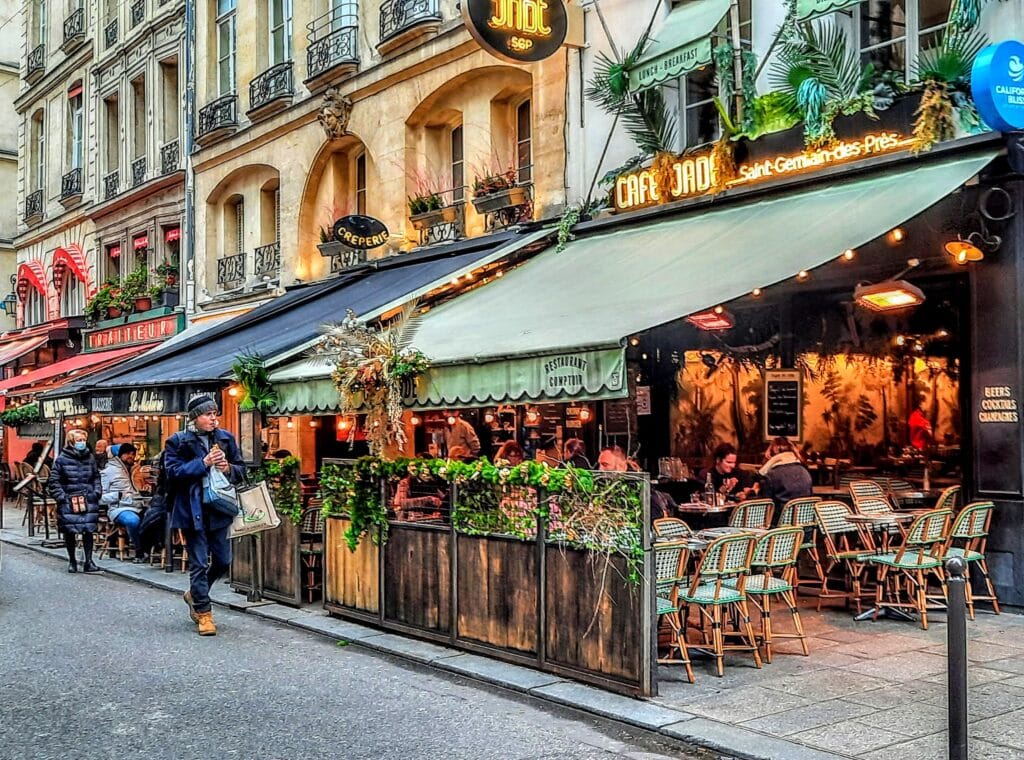 Many cafes and restaurants particularly outside larger cities will only open for lunch a few days a week and it will be from 12 until 2. For dinner, they will open for around 2 hours as well, but you are not expected to eat fast and get out.
French food is always about French culture. Any French foodie will tell you that in France food is sacred. It is no wonder that in November 2010, French gastronomy was added to UNESCO's list of the world's "intangible cultural heritage".
Reservations and tipping
In France, some say tipping is required and others say no as the wait staff are well paid. I think that everyone should tip at least 5-10% of the bill. Oh and always make a reservation if you can at a restaurant otherwise they may not have room for you.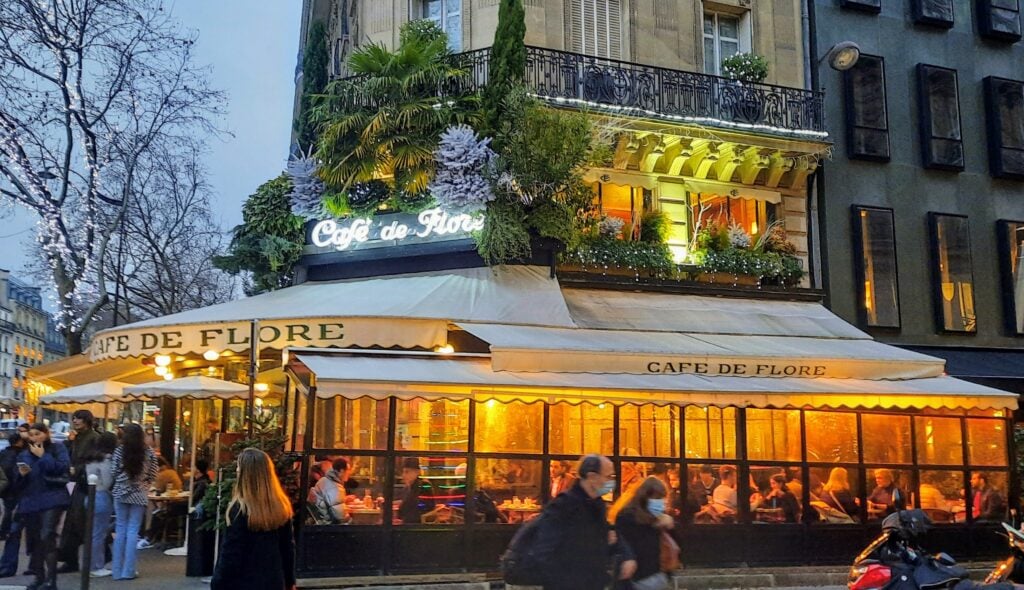 Visit the markets
If you are a foodie like me you will have to hit up some of those fabulous French farmer's markets. Serving up the finest and freshest seasonal produce, local cheeses and meats they are a fantastic place to pick up some goodies to enjoy in your self-catering home away from home.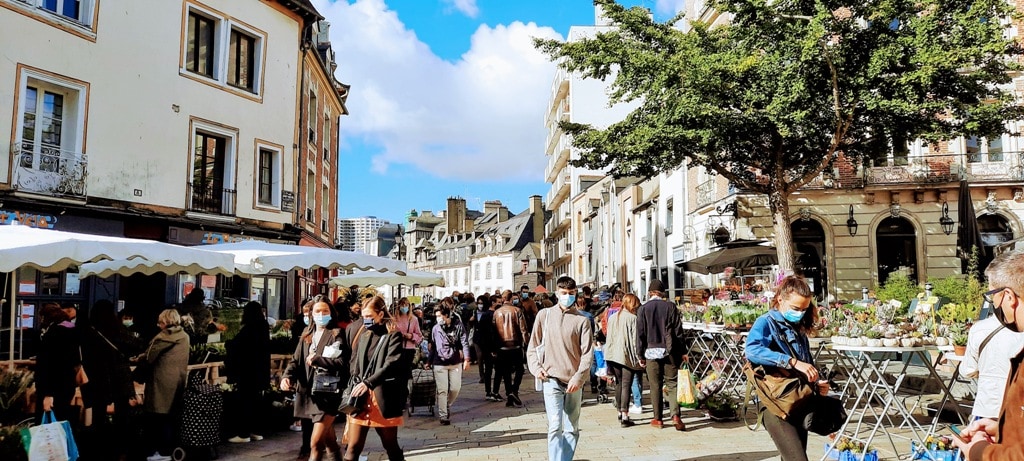 Store hours
We had to pick up some groceries the other day and decide to head out to the local Super Marche a large grocery store on the end of town. Wandering around the aisles we were confronted by a staff member telling us that the store was closing – it was only 11:45 and the entire store closed for lunch. This is extremely commonplace in France and most stores and shops will close for lunch unless they are large chains and in major cities.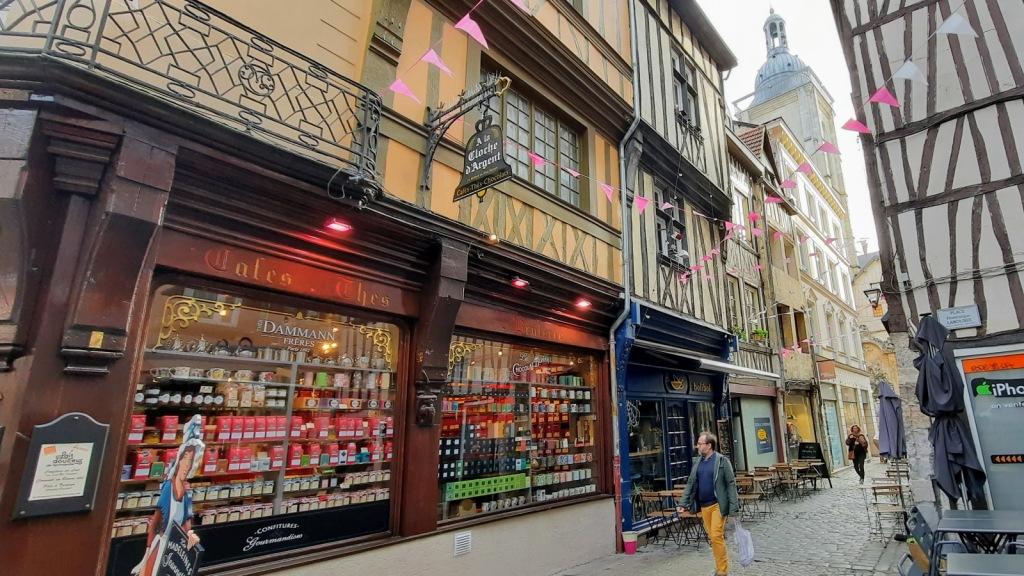 Public Washrooms in France
Okay this can be a tricky one in Paris for example there are public washrooms like portaloos on the streets and you have to pay for each trip. That's okay but in many restaurants, you will find the washroom is a shared one, in other words for any gender. Even more startling will be the lack of toilet seats in public toilets in particular in rural areas.
If you are visiting France and get taken by the need so to speak try to find a grocery store (LeClerc, SuperU, Supermarche) they will often have public toilets that are pretty clean. Word of advice here though many of these are mixed, so in other words there will be urinals and toilets with doors so don't be shocked it's commonplace in France.
Sundays in France
Sundays everything is closed but you will still be able to find a baguette even if it is in a vending machine outside the church. Nothing else will be open although some of the more major grocery chains might open for a few minutes in the mornings
This reminds me many shops are also closed on Mondays so that the French only work 5 days a week and it is the law here that they only work 35 hours a week.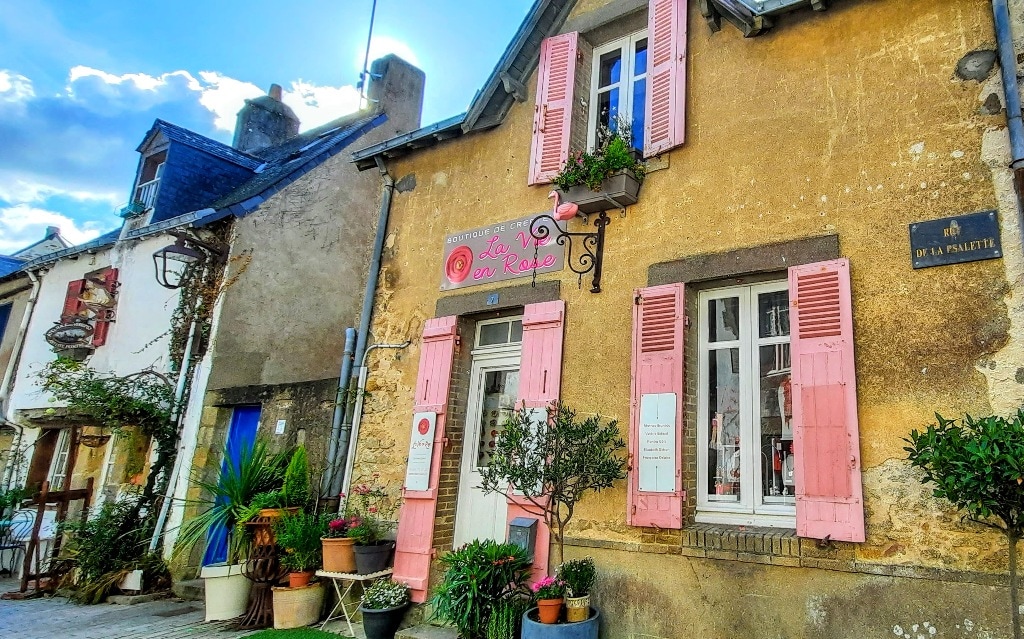 Emergencies in France
In France and other European countries, the emergency number is 112. You should call straight away if you are in a dangerous situation. Remember this number works on landlines as well as payphones. You can also dial 15 if you are having a medical emergency, 17 in case you need the police and 18 if a fire brigade is needed. It is also important to mention your emergency contacts in your phone or travel diary if you are travelling solo. In any case, always keep emergency numbers on your phone while travelling to foreign and strange lands.
All in all, France is a country that offers an incredible mix of history, culture, food and wine. It's a destination that should be on everyone's travel bucket list. By following these travel tips, you'll be able to make the most of your time in this beautiful country. Whether you're strolling through the charming streets of Paris or exploring the vineyards of Bordeaux, France offers something for every type of traveller. So pack your bags and get ready to indulge in all that this wonderful country has to offer!
Facts about travelling to France for the first time
Q: What should I do if things go wrong during my trip to France?
A: If things go wrong during your trip to France, it's important to stay calm and seek assistance. Reach out to the local authorities or your embassy if needed, and don't hesitate to ask for help from locals or fellow travelers.
Q: Are there any specific tips for traveling in France?
A: Yes, some specific tips for traveling in France include checking the opening hours of attractions and restaurants as they may vary, respecting the country's tipping culture by leaving a small amount of change, and considering train travel for longer distances. Do not what ever you do rely upon the French websites or Facebook pages they are often so wrong you will find yourself being annoyed a lot if you attempt to follow the directions and are looking for specific hours of operation.
Q: What are some popular day trips from Paris?
A: Some popular day trips from Paris include visiting Versailles to see the stunning palace and gardens, exploring the charming town of Giverny, where Claude Monet lived and painted, and taking a trip to the historic city of Rouen.
So when are you going to France? I hope you find some of these French travel tips helpful and I would love it if you could add to these tips, feel free to add them in the comments.
So when are you going to France? I hope you find some of these French travel tips helpful and I would love it if you could add to these tips, feel free to add them in the comments.
You might also like these articles on France
Cancale the charming oyster capital of France
Visiting Fougères France – City of Art and History
Sainte Suzanne Mayenne France A Charming Medieval Village
One fabulous day in Menton France
Chinon France: A Royal Fortress and a medieval city
Exploring the Charms of Vitré, France: Things to do in Vitre
French Cheese – 23 amazing types of French cheese
Pin it to save it

Latest posts by Faith Coates
(see all)