7 Best Hot Springs in Turkey
Are you looking for the best hot springs in Turkey to add to your holiday itinerary? You came to the right place!
Turkey is best known for its incredible coastline, lively cities and all-inclusive beachside resorts. However, this large country with diverse landscapes has much more to offer!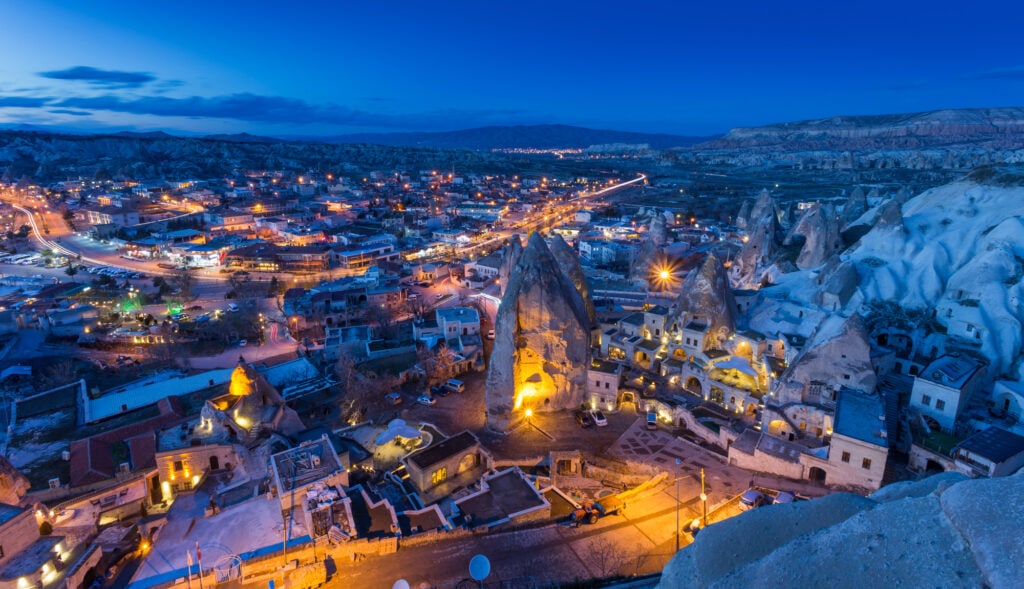 Soaking in hot springs has been part of Turkish culture for centuries. These traditional spas are called Turkish baths for a reason! Whether you are visiting Cappadocia or Istanbul, Izmir or Ankara you will find hot springs.
While there are over 1000 hot springs across Turkey, you will find the majority of them in the western half of the country, many close to the most popular tourist resorts on the west coast.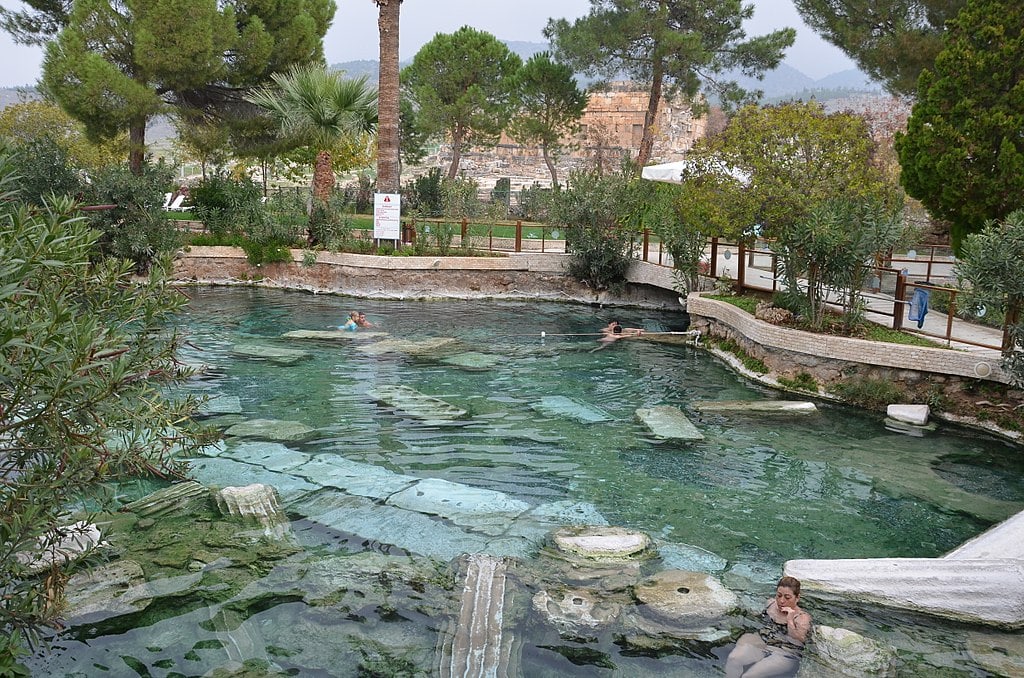 If you're ready to discover the best hot springs in Turkey, let's dive right in!
Xyuandbeyond is reader-supported. When you buy through links on our site, we may earn an affiliate commission. You can read my privacy policy here.
Overview – 7 Best Hot Springs In Turkey
What do you need to know about Turkish hot springs before you go? Soaking in hot springs in Turkey is a luxurious experience, often paired with hammams, steam rooms and massages for the ultimate spa experience.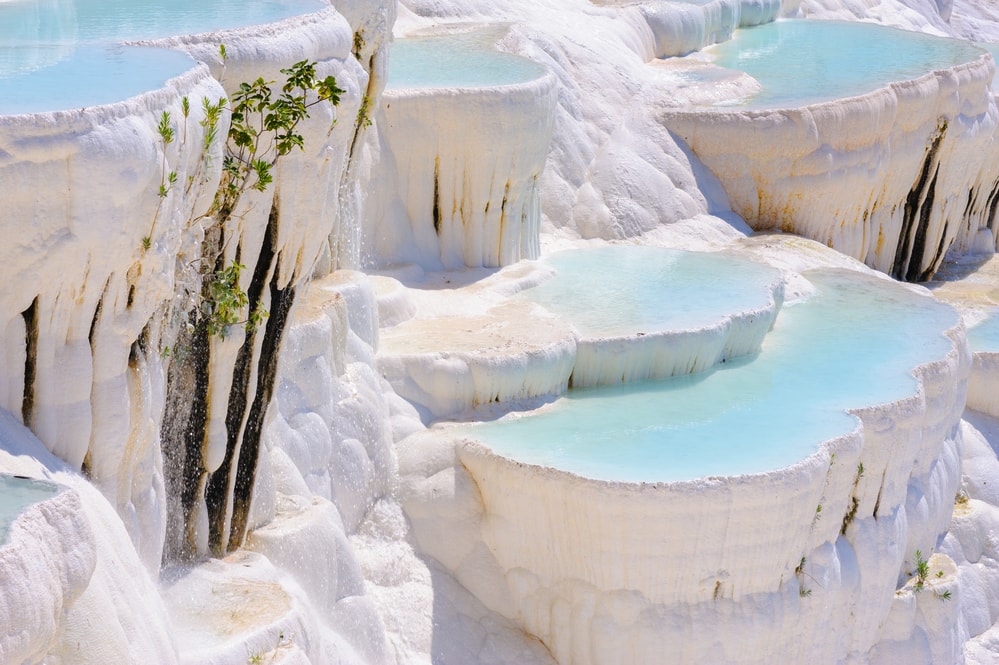 While there are many thermal waters around the country, don't expect to stumble upon many natural hot springs in the wild. Almost every hot spring in Turkey, apart from a couple, is inside a spa facility.
1. Pamukkale Hot Springs
Pamukkale is an iconic spot in Turkey – it's a UNESCO World Heritage Site and home to the country's best-known hot spring. The vibrant blue waters are surrounded by pristine white terraces that look like they're covered in some kind of snow that doesn't melt even in summer!
A general admission ticket will grant you access to the outside pools, some of which are warm while others get quite cold. Cleopatra's Pool is located at the top of the hill, and you'll have to buy a separate ticket to swim there. Swimming in this hot pool surrounded by roman ruins is a unique experience and well worth it!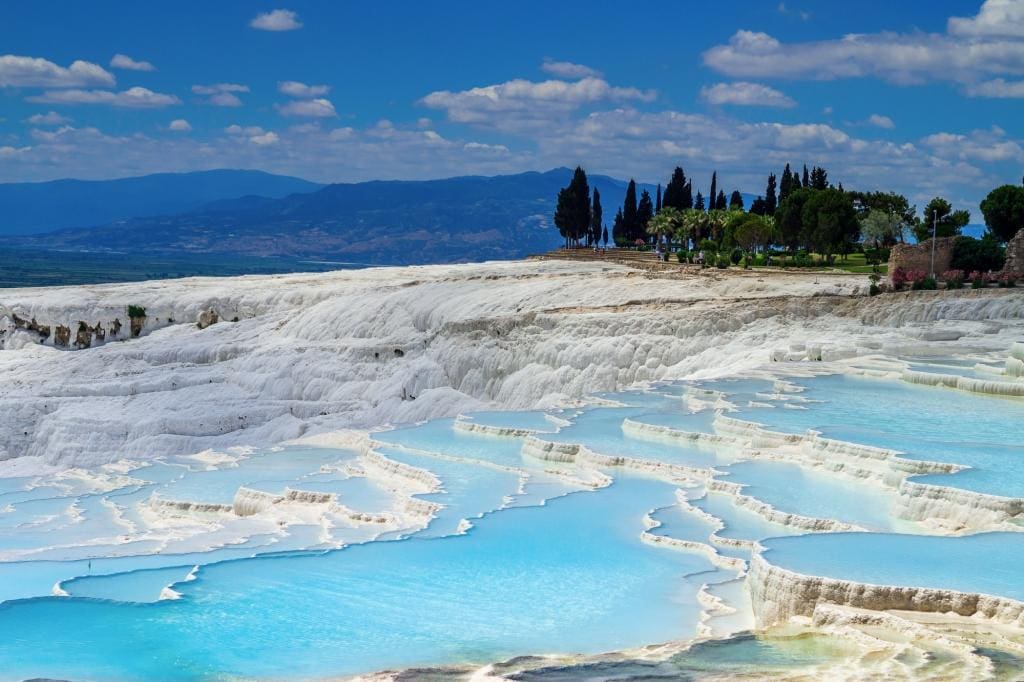 It is important to be aware Pamukkale is a fragile ecosystem, and while visitors are allowed to explore the area, some spots are off-limits. Shoes are not allowed on the travertines because they speed up the erosion, despite it being kind of painful to walk on its coral-like surface.
Both sunrise and sunset are popular times to visit Pamukkale, but save enough time to admire the pools in daylight as well! Pamukkale is about a 3 hour drive from both Antalya and Izmir.
2. Yalova Hot Springs
Yalova is the second most visited hot spring destination in Turkey. Rich in natural hot springs, this region quickly gained popularity as the best natural spa resort around Istanbul, and Yalova turned into an upscale resort town.
All hot springs in Yalova are now part of resorts and spas. You can spend a night in one of the boutique hotels or just get a day pass and enjoy thermal pools, spas and hammams. There are also sulphur baths with healing properties.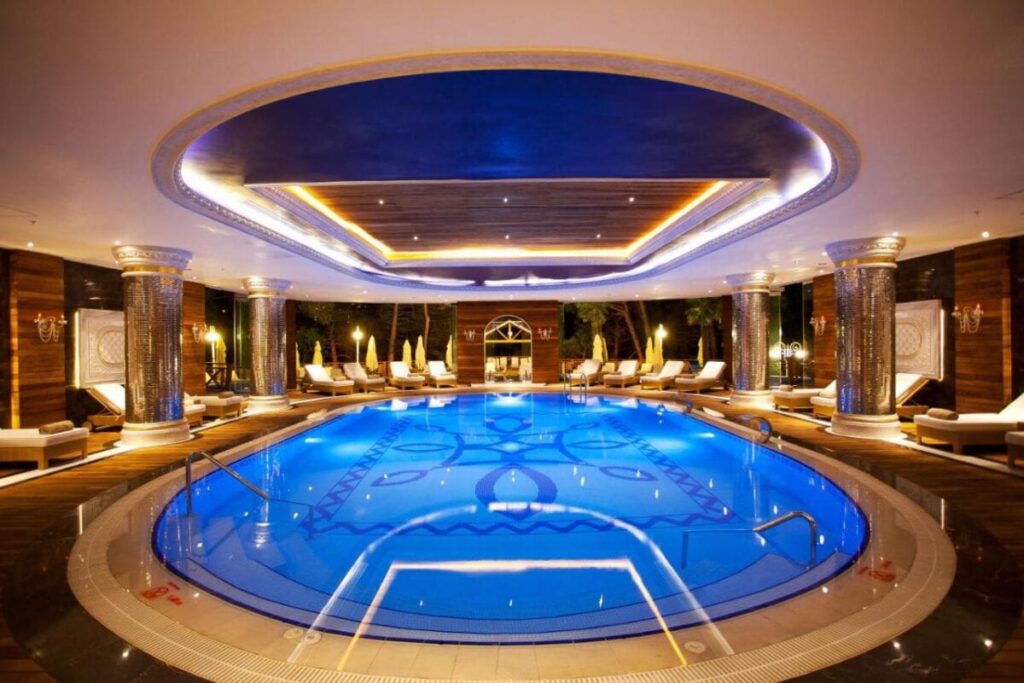 Since hotels in Yalova offer a complete spa experience with massages and other treatments, it's a great idea to spend more time here to unwind and get away from the city.
The Limak Thermal Boutique Hotel in Termal is one of the best-rated hotels to stay at. This hotel combines a colonial building with Versailles-inspired interior décor. The spa includes a thermal hot tub, dry and wet saunas, and several massage and beauty treatments.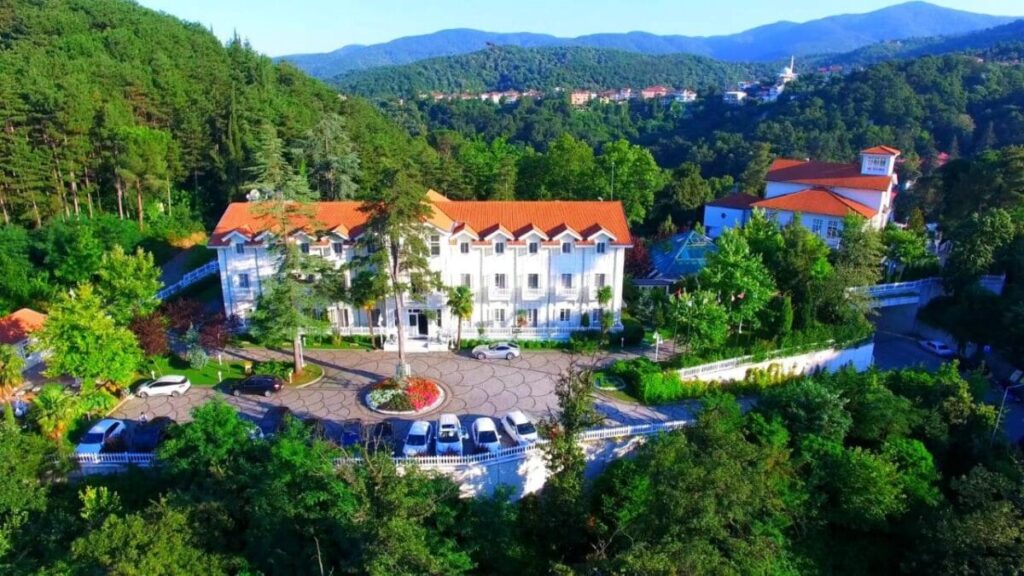 The outdoor pool features underwater spotlights. The indoor thermal pool is surrounded by a richly decorated deck. Guests can relax on the terrace, or enjoy therapeutic massage jets.
Limak Thermal features an elegant restaurant serving à la carte Turkish specialities, and 2 bars. A brasserie serving cocktails, Turkish Coffee and great food along with a French bakery providing treats from all over the world are also available.
The best way to get to Yalova is to take a 1-hour ferry ride from Istanbul.
3. Cesme Thermal Springs
Cesme is located in a natural volcanic area, creating some of the best thermal springs in the country. The hot springs in the Cesme area even raise the sea temperature by a couple of degrees, making it one of the nicer spots to swim along the Turkish coast.
The mineral water in Cesme has numerous health benefits, including healing effects for rheumatism, joint diseases, tissue rheumatism, psoriasis, acne, eczema and more! You will find a wide array of hotels and spas with thermal pools, hammams and mud baths.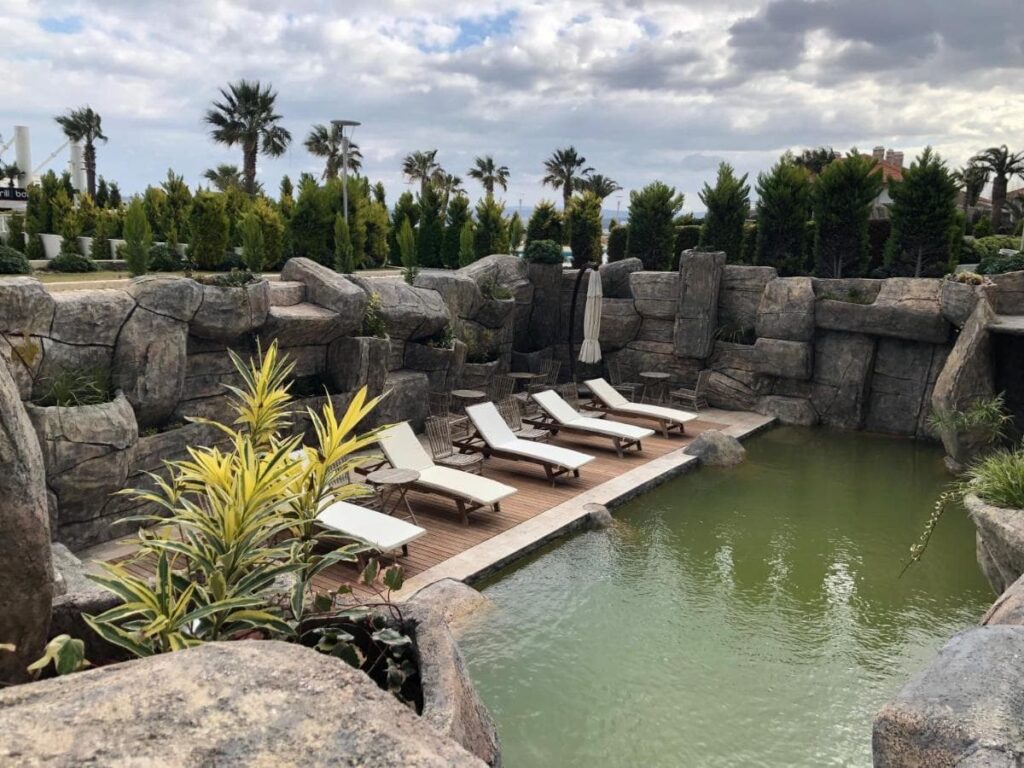 One of the best hotels and spas in Cesme is the Ilica Hotel boasting a blue-flag private beach along the Aegean coast, this 5-star resort in Çeşme features 7 outdoor pools, including one with thermal water, and a buffet restaurant with panoramic windows.
A nearby village of Sifne is well known for its mud baths! It is a "help yourself" mud experience where you can cover yourself in the healing mud and lay in the sun until it dries.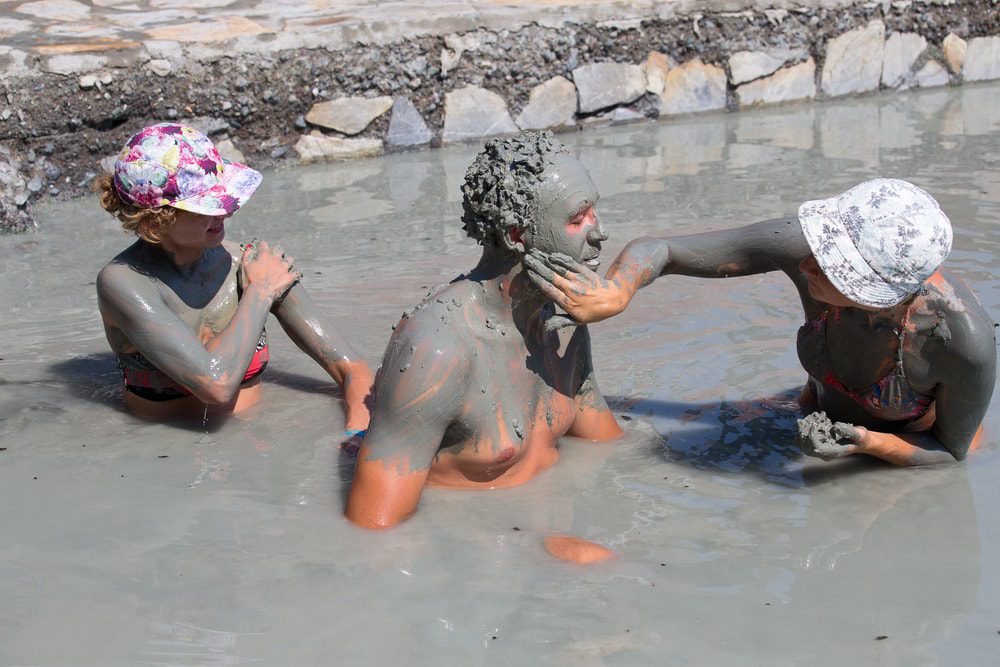 Cesme is a popular tourist spot, about an hour-long drive from Izmir. Izmir is the town where the cruise ships dock and from here you can take tours to Ephesus and Mary's House with a stopover at the Temple of Artemis.
4. Haymana, Kizilcahamam Hot Springs
For those who want to escape from the hustle and bustle of the capital Ankara, Kizilcahamam hot springs are a popular choice, especially among the locals. The healing aspects of the thermal waters in this region bring in visitors, as the unique composition of minerals here gives rise to them being named the "best healing water" in Turkey.
You will find Kizilcahamam Hot Springs about an hour outside of Ankara.
5. Balcova Hot Springs
If you're spending your holidays in Izmir and looking for a thermal bath experience, a visit to Balcova hot springs is an excellent activity to add to your itinerary. This thermal spring is also known as Agamemnon Hot Springs, due to the legend that this is where Agamemnon sent his soldiers to heal after the Trojan War.
You will find several thermal resorts in Balcova. They offer hot springs, mud baths and other wellness treatments for ultimate relaxation. It is especially popular to visit during the winter season when the sea is too cold for swimming.
Balcova Hot springs are located just outside of Izmir.
6. Tuzla Hot Springs
If you're visiting Istanbul and looking for hot springs in the area, Tuzla Hot Springs is the closest one you'll find. It is a laid-back resort, with pools filled with naturally heated mineral water.
If you're visiting on a day trip, it is good to know that you can choose to just use the pools without staying in the resort. You will have to pay an entrance fee, as the baths are part of a hotel, and you're allowed to spend as much time as you want to soak in the mineral water pools.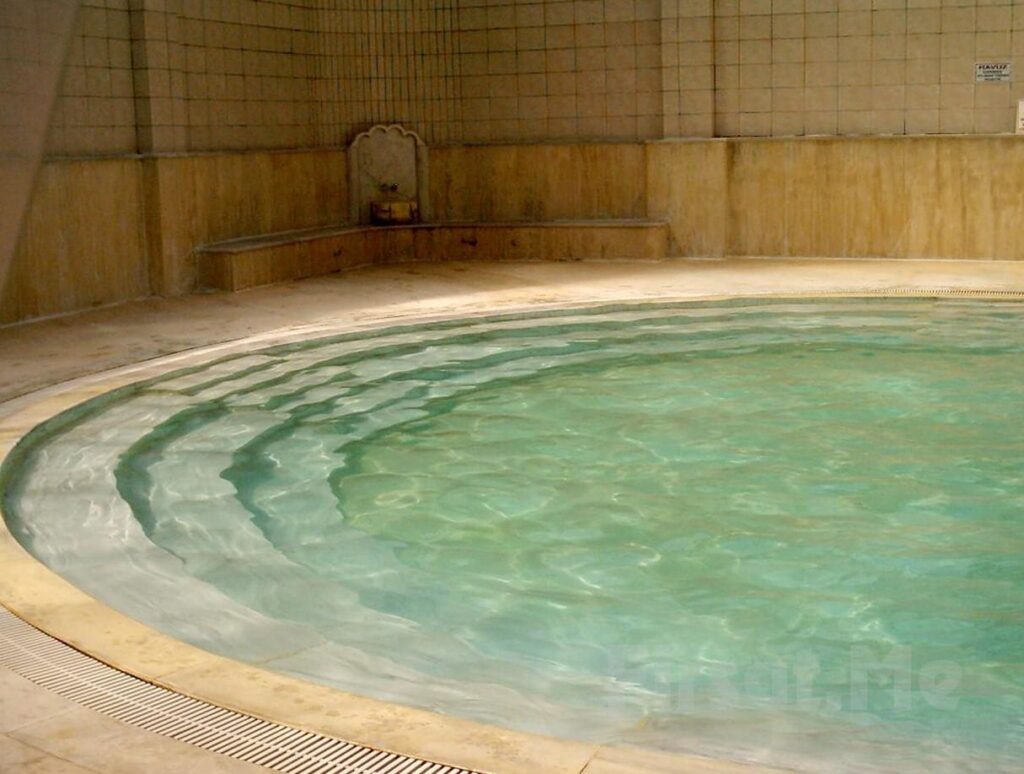 Tuzla Hot Springs is located about 45 minutes drive from Istanbul.
7. Karahayit Hot Springs
Karahayit is another hot spring in the Denizli region. It is well-known for its unique, red thermal water. The water gets its recognizable red hue from the minerals in the source that are thought to have healing properties, so many people choose to drink it as well!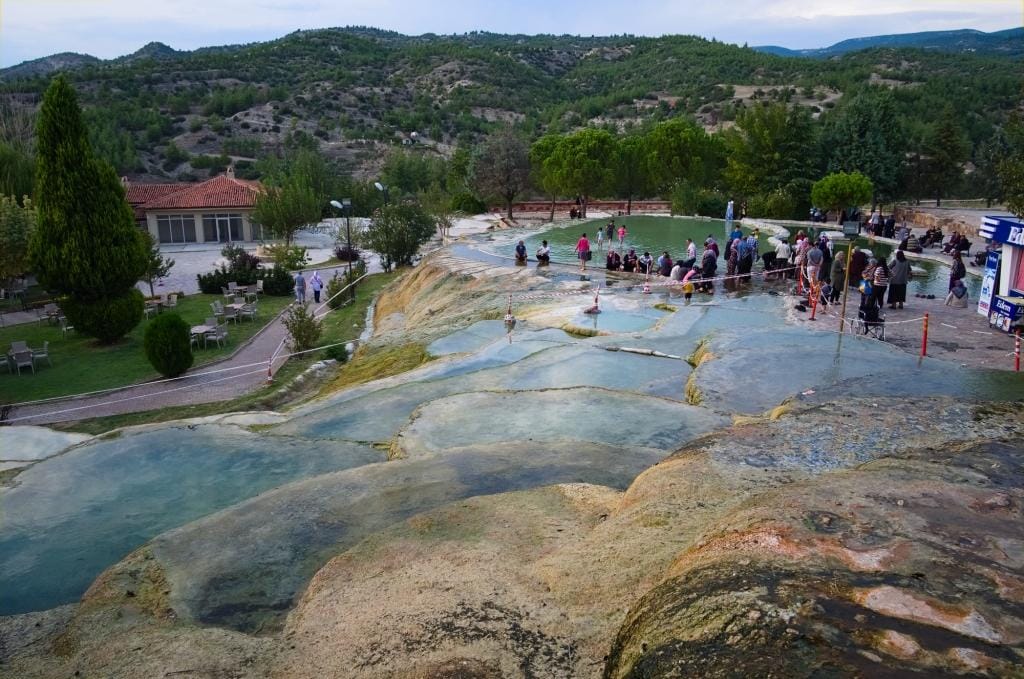 While this hot spring might look similar to its more popular neighbour Pamukkale, it is a significantly smaller site. It is possible to swim in the hot spring. However, most people choose to just walk in it and soak their feet in the hot mineral water.
Karahayit Hot Springs is completely free to visit and soak in! It is about a 3 hour drive from both Antalya and Izmir.
Summary: 7 Best Hot Springs In Turkey
This concludes our list of the best hot springs in Turkey. From spectacular Pamukkale to upscale mineral water spas in resort towns like Yalova, you are bound to find a perfect soaking spot for yourself.
You can spend a week in one of the hot spring resorts to fully heal and unwind, or pay for a day pass and elevate your holiday in Turkey. Take advantage of the healing properties of naturally heated mineral water and add a hot spring day to your Turkey itinerary.
Pin it to save it