One week in Cuba
Cuba is a country like no other. With a colourful history combining the unique blend of African slavery, cold war communism and hot-blooded revolution Cuba today is a fascinating destination for any traveller. Our visit was too short but incredible and is without a doubt one of our very favourite travel highlights ever. If you want to make the most of a week in Cuba then these tips and this itinerary are for you.
When to visit Cuba
There are two seasons in Havana: wet and dry.
Dry season runs from November to April and overlaps with winter in the Northern Hemisphere and summer in the South. This is also the busiest time in Havana so expect prices to be higher and accommodation may be heavily booked. We visited in March and booked our Airbnb about 6 months prior.
Wet season starts in May and runs until October. May, June, July, and September are considered shoulder season and the weather is generally mild and pleasant. October is hurricane season.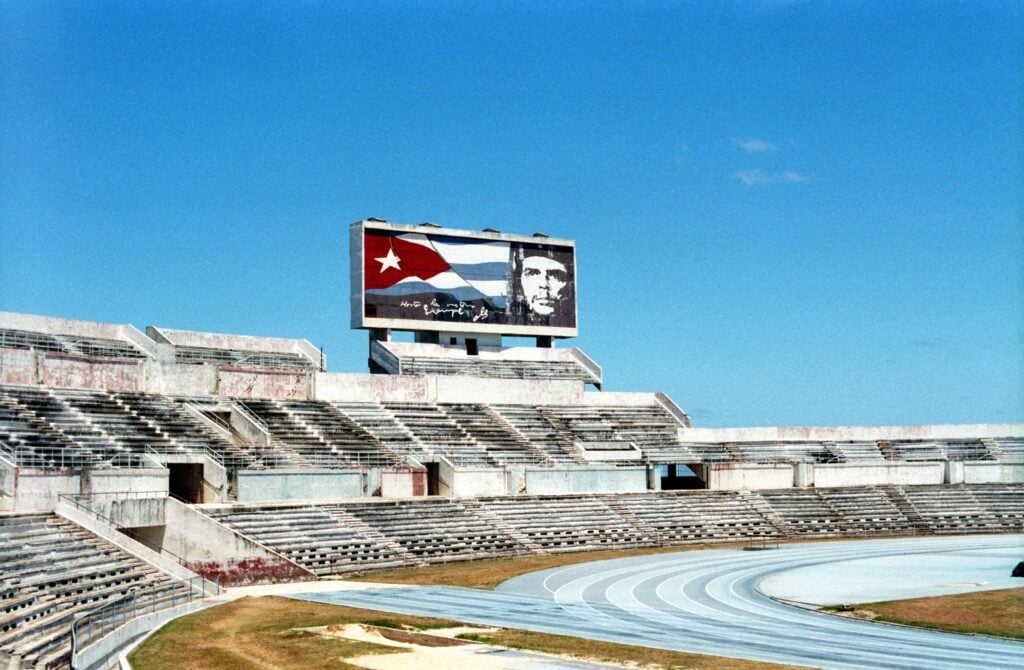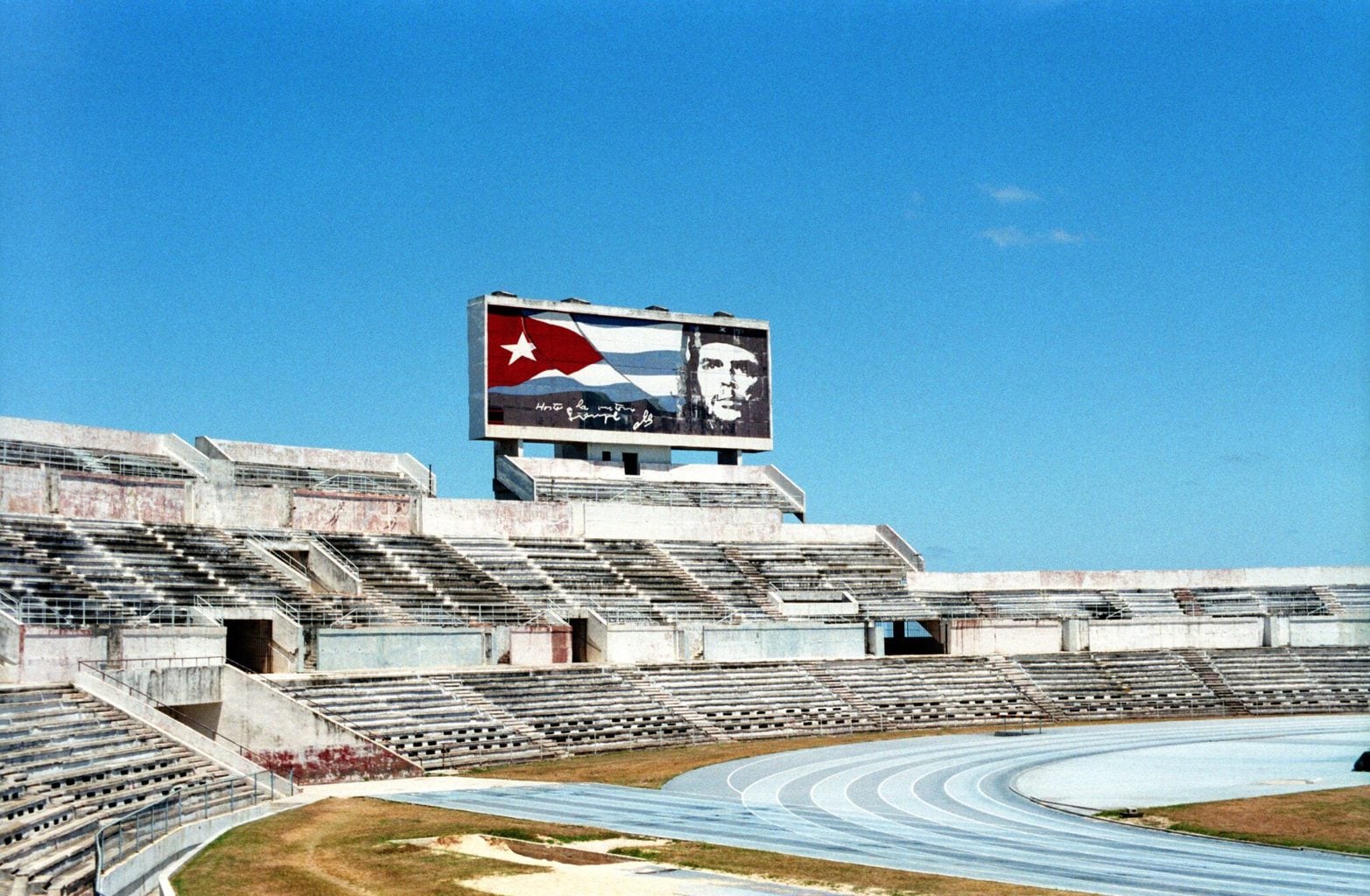 Things to know about traveling to Cuba
Due to its unique nature there are a number of key things to know about travelling to Cuba.
Currency
Visitors usually use the Cuban Convertible Peso (CUC), whereas locals use the Cuban Peso (CUP).
Language
Spanish
Tipping
10 per cent in restaurants
Time difference
Havana is GMT-5 (GMT-4 in summer)
How to get to Cuba
We flew from Australia via Dallas Fort Worth. There are also regular flights from Mexico, Canada and all over Europe. Some people also visit on cruise ships. The status for people from the USA is tenuous and is currently impacted by both Coronavirus and now that Trump is out of office changes will be coming as soon as travel opens up again.
Transport in Cuba
There is a double-decker HabanaBusTour for CUC$10.p
Colectivos – are shared taxis that travel along a fixed route. They are usually colourful, old classic cars with a 'taxi' sign in the window and you can flag them down from the street.
Cuba Taxi – These are state-run taxis. You can ask them to use the meter, but if you negotiate the price ahead of time it may be cheaper.
Coco Taxi – Yellow coco taxis are for tourists. Black and yellow are for locals. You can safely negotiate the price ahead of time in either type. We found most of our trips costs US$5.
Pedi-cabs/bicycle cabs. Bright yellow and inexpensive although slow.
Private Cars. These can vary a lot in both cost and comfort. Yo Te Llevo works a lot like Uber and is your best bet. We had our Airbnb organise a car for us to Vinales and it was a classic car in poor condition, like most of them. This made for a very uncomfortable journey and most of us were car sick.
*TIP pay extra for a modern car – they do exist!
Xyuandbeyond is reader-supported. When you buy through links on our site, we may earn an affiliate commission. As an Airbnb Associate, I earn a small commission if you book through one of my links. You can read my privacy policy here.
Where to stay in Havana
Havana is a big sprawling city and it does pay to get your location right. It's tempting to just stay in Old Havana but it can get very busy and noisy, especially if cruise ships are in port and even it has a couple of different districts. Most people will choose between these areas ;
Plaza Vieja/Catedral
The original city centre is the part of Habana Vieja (Old Havana) that is close to the bay. Full of cobblestone streets and original baroque and neoclassic buildings including important landmarks like the City Museum, the Havana Cathedral, La Fuerza Fortress, and El Templete.
One of the busiest centres in the city, this part of Old Havana is full of museums, bars, restaurants, and all kinds of food stands. It's a highly touristic area so it can be more expensive, but it's certainly a worthwhile place to visit for Cuban culture, street performers, several art galleries and shops. Even if you don't stay here you will visit a fair bit.
Prado
The newest part of Old Havana, Prado extends along Paseo del Prado Street, which features buildings from the first half of the 20th century. It is a busy local neighbourhood full of cars, farmer's markets, parking lots, bus stops, parks and supermarkets.
Its main landmark is the Capitol Building and there is also Parque Central, the stunning Bacardi Building, the Marti Theater and the Grand Theater of Havana, home to the Cuban National Ballet and the place where U.S. President Barack Obama made his public address during his historic visit to Havana in 2016.
La Rampa
The stretch of 23rd Street extending from L Street to Malecón, La Rampa is the heart of Vedado, the area that replaced Old Havana as the city centre. There are several famous seaside hotels – Habana Libre, Capri, Hotel Nacional, Saint Jones, Vedado, Colina which attract a lot of tourists to the area. There are also a lot of shops and cafes which are popular with students from the nearby university.
The area near La Rampa's end is one of the busiest parts of Malecón, the large wall and boulevard that runs along the sea and where people get together to enjoy the ocean breeze, have drinks, play music and generally socialise especially late in the day and on weekends.
El Vedado
El Vedado begins along 23rd street immediately after La Rampa. There are many beautiful houses and apartment buildings ( and some not so beautiful ones) that run along a grid of streets. It's a great place to rent a casa particular or Airbnb and this is in fact where we stayed in the beautiful Villa Vera.
This beautiful villa stands on the entire upper level of a 1940 Neo-Classical building in the heart of the hip artistic Vedado district, within steps of trendy restaurants (amongst them an Anthony Bourdain pick, Café Laurent), music venues, entertainment nightspots, Malecón, Hotel Nacional, and 5-min drive to Old Havana. 4 rooms with ensuite baths, a spacious modern kitchen, front/back living rooms, and private roof terrace with comfortable dining/lounging areas and breathtaking views of Havana. The villa sleeps 8 with 4 bedrooms and 4 bathrooms.
La Rampa and the Malecon are an easy walking distance but Vedado itself has a lot of bars, restaurants, and nightclubs too. For drinks and entertainment, Old Havana offers lots of options for cocktails and live music venues, while Vedado is where you'll find the trendiest clubs and bars.
Air BnB's Havana
Casa Amberes private Colonial House 3Br Citycenter
The house was built in 1901 and is located in Manrique 258, entre Neptuno y Concordia a lively neighbourhood although in the evening it is very quiet. Very central so that everything which you would like to visit can be done by walking or bike-taxi. The casa on the outside has beautiful mosaics and inside there are 3 bedrooms. The entire house has been renovated to a high standard and has new facilities such as aircon, showers, beds and decor. There is a patio to relax on at the end of the day and a fabulous lounge bar.
Central Apartment with a view of Capitolio
An exceptional apartment located in the historic centre is 100 meters from the Capitolio of Havana and at the entrance of Old Havana. Suitable for 4 guests, it is air-conditioned and located in a building of the late 50's, with modern architecture, and it has 5 floors, with a new elevator. Situated on the Boulevard of San Rafael. They offer airport pick up and speak Spanish and English.
Painstakingly restored Casa Colonial 1922 is a private, complete apartment with 2 bedrooms. Spread over 2 levels the home features generous outdoor spaces and refined comfort indoors. Your casa away includes a 70 ft wrap around balcony accessed through 7 doors, 16 ft ceilings, spiral stairs, roof gardens, original tile, 6 AC splits + fans, a modern kitchen, 3 full bathrooms (one en suite), laundry, Also included: A view of the busy Havana street life and Hammocks for maximum relaxation. 4 guests · 2 bedrooms · 2 beds · 3 bathrooms.
This amazing Art Deco style department is in the heart of Central Havana. The rooms are spacious and well equipped with a shared bathroom between the two bedrooms. Up to 7 guests are permitted in the apartment and you have full use of all the apartment. There is gated access to the apartment and a safe in every room. There are set minimum stays of 3 days throughout the year.
Where to Eat and Drink in Havana
Finding a great place to eat in Havana can be a bit of a challenge.
We were told to expect a lot of rice and beans and I have to say we did see a lot of that. The national sandwich is Jamon Y Queso which is a simple grilled and cheese toasties and you can find them everywhere. Another favourite is the Cubano a french bread sandwich stuffed with pork, bacon, pickles and mustard.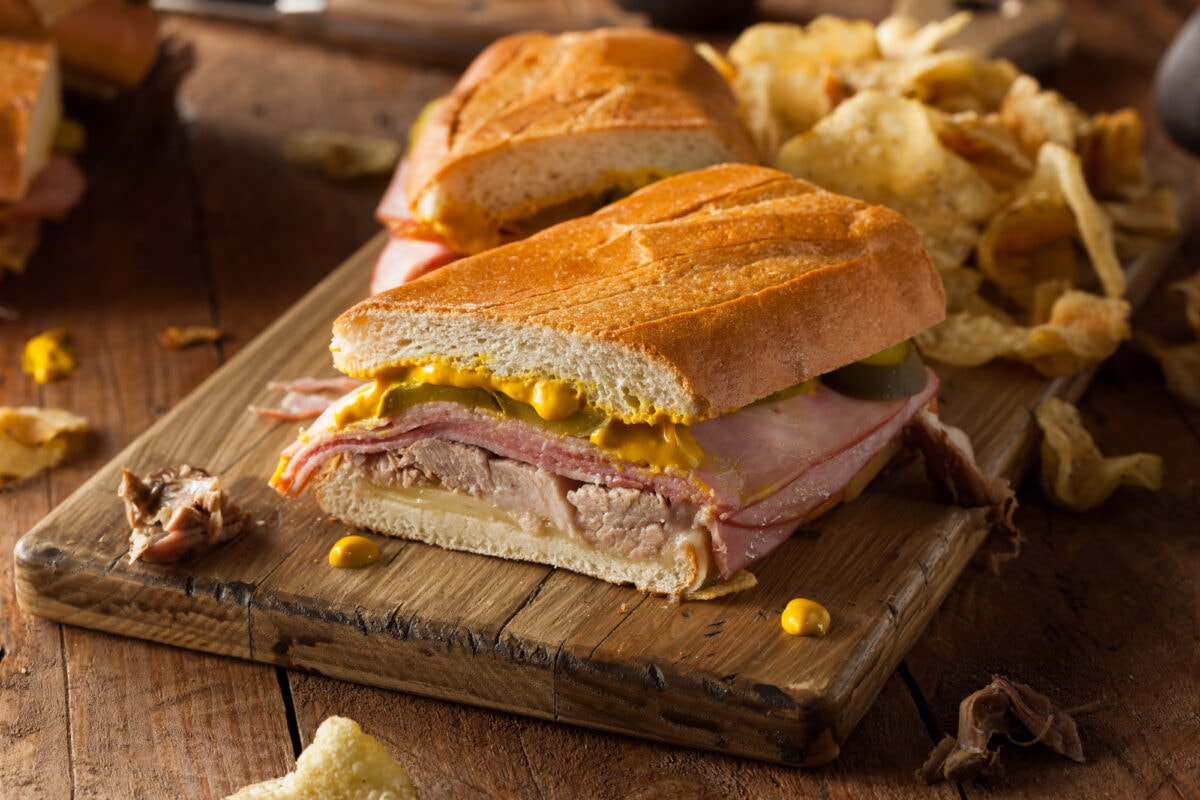 Restaurants however are a bit hit and miss. With limited supplies and very low wages, it must be quite challenging to come up with something to satisfy tourists but there are some winners.
This is all still pretty new to Cubans and they haven't quite got the hang of it yet so be patient. A great way to experience some local cooking is by dining at Paladares, privately-owned restaurants that have recently started to pop up all over Havana.
Be wary of street food and make sure you purchase your Cuban street food from a vendor who is popular.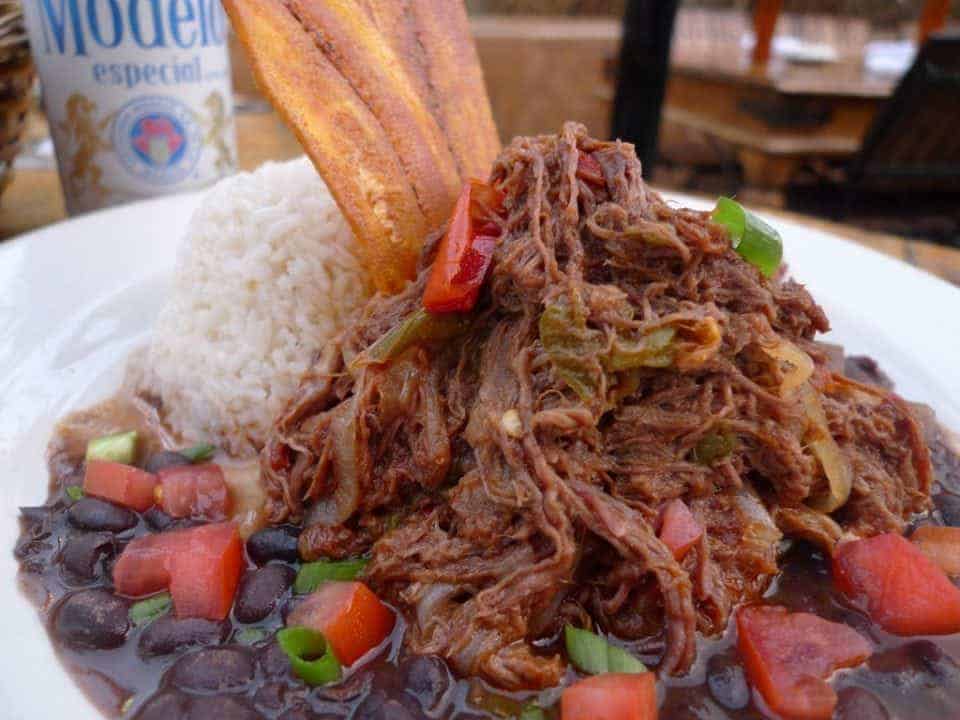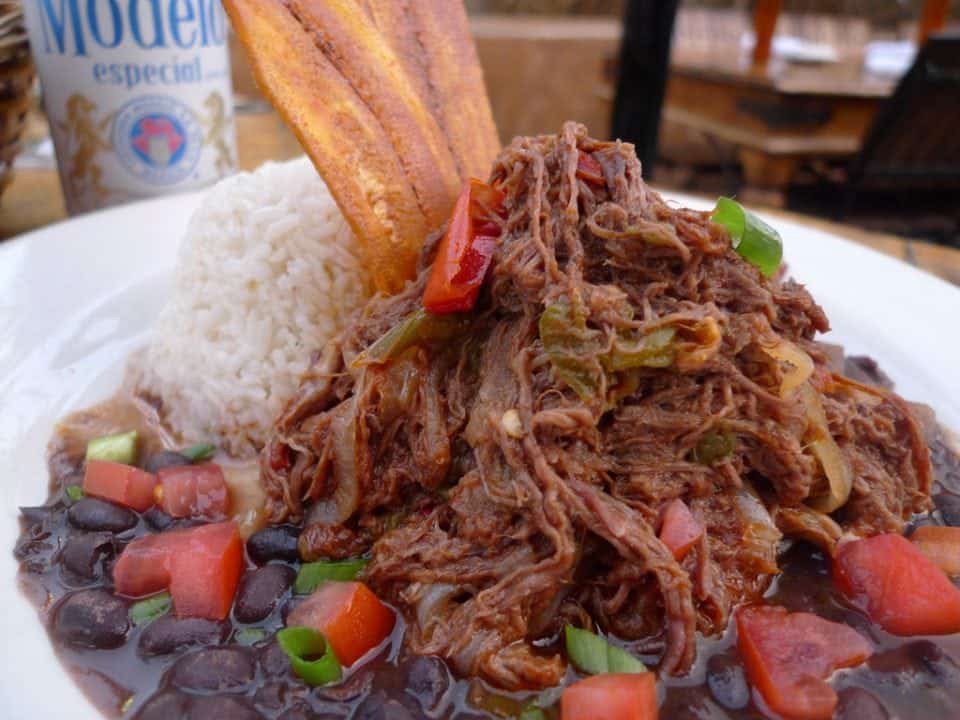 Other popular choices for bars and restaurants in Old Havana include;
La Habana – one of the top-rated restaurants in Cuba and for good reason. It is totally geared to tourists however so expect to pay a premium.
La Vitrolla, Plaza Vieja, Old Havana – a great restaurant set in a vintage American style diner serving delicious Cuban tapas-style dishes. Live music, great atmosphere, and outdoor seating.
304 O'Reilly and El Del Frente are owned by the same brothers and are both on O'Reilly Street. Considered by many to be two of the best and O'Reilly's has a small but fun rooftop bar with great Mojitos!
El Trofeo, Paseo del Prado, Old Havana – good value, good food, central location. Located on the top floor just across from the El Capitol building.
Los Nardos, Paseo del Prado, Old Havana – great menu, good prices, a favourite with locals and visitors.
La Imprenta, Calle Mercaderes, Old Havana – set in an old printing factory. There is often a singer/piano player.
La Guarida – an iconic restaurant with a rustic feel with decaying colonial grandeur this is a much-photographed spot with great views over the city.
El Chanchullero – always packed. Be prepared to line up.
Bar Monserrate – a great spot for live music and a few casual drinks.
La Bodeguita del Medio – claims to be the original and the best place to have a Mojito. Can be very crowded especially when cruise ships are in.
Outside Old Havana;
Atelier, Vedado – thought by many to be serving the best fine dining food in Cuba today. Set in a lovely old house located in Calle 5 the ambience is as good as the food.
Café Laurent, Vedado – located in the penthouse of a nondescript building on Calle M it has an interesting menu, great views and a mix of tourists and locals. We ate here on our first night and the guy behind us was clearly packing a gun!
Tierra, part of an art gallery/theatre/club/bar in a converted oil factory called La Fabrica, a reservation at Tierra got us past a very long queue for the complex and entry to everything. It was a great night!
Cuba Itinerary for one week in Havana
This itinerary sees you largely based in Havana. Cuba is a long narrow country and it is not easy to get around with both flights and roads challenging and time-consuming. If you only have one week in Cuba leave places like Trinidad and Cienfuegos for next time.
Day one in Cuba: Explore Old Havana
Officially declared a UNESCO World Heritage Site, Old Havana is Havana's historic centre, also known as "Casco Viejo".
Once you've stepped into the narrow back streets you will really start to feel the charm and attraction of Cuban and the warmth and friendliness of the Cuban people. You will wander past well-preserved, brightly coloured and beautifully restored colonial mansions, crumbling derelict old mansions and everything in between. It's impossible not to be drawn into the culture and the unique composition of this remarkable city.
A good place to start is at Parque Central. Stroll along Paseo de Marti checking out City Hall (El Capitol), Central Park (Parque Central) and the impressive facade of Hotel Inglaterra.
The Capitolio Nacional was constructed in record time during the late 1920s and was born from a period of great opulence and vanity. It's clearly a replica of the White House in Washington but is said to be 1 meter taller.
Plaza de San Francisco is a cobblestone plaza that faces the harbour and is home to the Fuente de Los Leones (Fountain of the Lions) and it's also worth a look.
Plaza Vieja was once a parking lot and is now home to several of the city's most picturesque bars, cafes, and restaurants. Today the "Old Plaza" is one of Havana Vieja's prime spots for tourists to step back in time and enjoy the city's history.
A few blocks from Plaza De Armas is Cathedral Square (Plaza de la Catedral) another one of the five main squares in Old Havana.
The square is the site of the Cathedral of Havana, Colonial Art Museum (Museo del Arte Colonial), and is home to a few restaurants. There are also some very good, and very unusual galleries in and around the square.
Old Havana's Calle Obispo is the area's main pedestrian artery, connecting the Plaza de Armas on its eastern end to the Parque Central in the west.
It's home to a number of major Havana landmarks including the Floridita Bar, "cradle of the daiquiri" and said to be a favourite spot of Ernest Hemingway when he lived in Havana. Queues can be quite big here especially when a cruise ship is in town.
Another bar that is extremely popular is La Bodeguita Del Medio which has hosted visitors such as Hemingway, Nat King Cole, Bridgette Bardot and Salvador Allende.
There is usually live entertainment here as well.
As you wander around you will see several Bodegas. These are government-run shops or distribution centers where Cubans can redeem coupons for essential items such as rice, oil, soap, and eggs.
They use a little booklet called a Libreta to receive their monthly ration which sadly equates to about a week's worth of supplies, hence why many Cubans have several jobs and have embraced tourism platforms such as Airbnb.
Day 2 in Cuba- more Old Havana
We spent our second day taking a taxi back into the historic centre and seeing more of the many incredible cultural buildings and monuments.
Old Havana's Plaza de la Catedral is home to the city's cathedral, Cuba's primary Catholic institution and seat of the Roman Catholic Archdiocese of San Cristobal de la Habana.
The plaza is also home to the Wifredo Lam Centre of Contemporary Art, and close by to some of the island's best and most iconic restaurants including the Paladar Doña Eutimia and the Bodeguita del Medio.
Located on the Paseo del Prado nearby the Capitolio and the Parque Central, the Gran Teatro de La Habana (Havana Grand Theatre) is one of the city's most incredible architectural feats.
The building dates back to the early 20th century and its construction was funded primarily by the city's Galician immigrant community.
TIP It is also home to the Cuban ballet so if you can try and take in a performance. They are said to be some of the best in the world!
The Museum of the Revolution was built in 1920 to be the Presidential Palace but ended up being the headquarters of the Cuban government for 40 years.
Today it showcases the rise of the Cuban nation until today including the "Granma" Memorial which can be found outside the museum. There is also an enormous glass display case that shows the ship used by Fidel Castro and more than eighty combatants to return to Cuba from exile in Mexico.
The beautiful neoclassical building was originally decorated by Tiffany & Co and is now fairly tired and run down but still worth a visit.
OPEN: every day from 9:30 am – 4 pm.
Follow Opispo Street to Plaza de Armas one of the four important plazas worth checking out in Havana. Plaza de Armas is the city's oldest plaza popular with both tourists and locals alike.
The plaza hosts Havana's biggest antique market and is a great place to take a break and enjoy some people watching. Bordering Plaza de Armas is the Castle of the Royal Force (Castillo de la Real Fuerza), a 16th-century fort considered to be the oldest stone fort in the Americas.
Calle Mercaderes is Old Havana's second-most important pedestrian street and is often called "Merchants' Street".
It is very well maintained and there are a number of modern funky shops and cafes. This is where the best shopping in Cuba can be found.
At night time we headed out to Fabrica de Arte Cubano in Varadero at the suggestion of a Brit we met who produces Cuban productions all over the world ( Havana Nights, Beuna Vista Social Club).
The venue is a converted former brickworks with theatre performances, film, dancing, music, and visual arts all under one roof.
TIP The other valuable tip he gave us was to book a table in one of the restaurants to avoid the heaving queue that lines up to get in most nights.
Day 3 in Cuba – Classic Car tour of Havana
A great way to explore the city beyond Old Havana is to rent a classic convertible with a driver You can grab a car any time of the day from outside of Hotel Inglaterra or ask your accommodation to organise one for you.
A typical route includes a stop at sites like the Revolution Square, Cristobal Colon Cemetery, Nuevo Vedado, Vedado, Malecon, La Rampa and El Cristo. It should cost between US$20-$30 for a 2-hour tour.
The cars will be restored and in tip-top condition and the owners need these assets to make a living, so don't be stingy with your tip!
One of the places you will likely drive past is The University of Havana in Vedado. This is where Castro once studied and is steeped in 300 years of history including bloody massacres and violent protests.
Spending some time here will give you great insight into the Cuban way of student life and a place that nurtured some of the worlds most 'revolutionary' minds.
All tours spend some time at the famous Plaza de la Revolucion. Many political rallies have taken place here with Fidel Castro addressing more than a million Cubans on many important occasions, such as 1 May and 26 July each year.
Pope John Paul II, during his 1998 first visit by a Pope, and Pope Francis in 2015, have both held large Masses there during papal visits to Cuba.
The square is bordered by the iconic image of Che Guevara adorning the side of the Ministry of the Interior Building, and one of Cuba's other national heroes Jose Marti on the other ( who looks a LOT like Castro!).
At the front is a star-shaped tower which is the José Martí Memorial and one of Havana's tallest structures at over 100 metres high.
The National Library, many government ministries, and other buildings are located in and around the Plaza including the Palace of the Revolution, the seat of the Cuban government and the Communist Party.
For many, the definitive image of Havana is that of the Malecon (waterfront) at twilight with waves crashing over the seawall and breaking onto the street.
It's a beautiful spot, especially at sunset, but it is also a gathering place for Cubans from all walks of life who come here in the evenings to fish, swim and listen to music with their friends.
The last stop on our classic car tour was across the harbour at Casablanca to see Christ of Havana.
'Cristo de La Habana' is a large sculpture representing Jesus of Nazareth with panoramic views overlooking the bay and Old Havana town and is the work of the Cuban sculptor Jilma Madera, who won the commission for it in 1953.
The statue is about 20 metres (66 ft) high including a 3-metre (10 ft) base.[1] It weighs approximately 320 tons. It was built from 67 blocks of marble that had been brought from Italy after being personally blessed by Pope Pius XII.
Locals suggest that the statue was sculpted to depict a cigar in the right hand and a mojito in the left hand, honouring popular Cuban culture.
After sunset If you are looking for where to go to have a great night out and perhaps enjoy salsa dance and some live Cuban music head to Casa de la Musica in Miramar.
Depending on the night, you may catch internationally known salsa bands or top local talent on stage and see Cubans and tourists alike on the dance floor.
Day 4 in Cuba – a day trip to Vinales
Vinales is a 3-4 drive West of Havana and is known as Tobacco country due to the large concentration of tobacco farms. A day trip will invariably involve a long drive, horse riding in the countryside and visiting a tobacco farm as well as a few other optional sights.
There are several tobacco farms to choose from close to Vinales Valley. Many local guides wait around the prehistoric wall painting looking to offer travellers horse rides to one of these impressive plantations or you can prearrange it with your Airbnb or Casa host as we did.
Your horse ride will bring you to one of the several tobacco farms sitting in the middle of the rolling countryside. Local hosts are used to foreigners visiting and are usually friendly, helpful and charming; your guides will play an important role too as they will be able to translate for farmers. In saying that our 'cowboy' knew about as many words of English as we did Spanish so it made for an interesting day.
Depending on the time of year you may see workers harvesting tobacco whilst your hosts explain the cigar-making process. The leaves are hung upside down to dry for between 40 and 60 days. Then the vein of the leaf (where 98% of the nicotine resides) is removed and the leaves are sprayed with a special mixture of ingredients like pineapple, lemon, honey, cinnamon, vanilla, and rum for the fermentation process.
Three different types of leaves are used to roll the final cigar — filler (inside), binder (holding it together), and wrapper (visually appealing outer layer).
The farmer will be keen for you to purchase a few cigars and even if you don't smoke they are great gifts to take back home.
After the tobacco farm, we continued on our horses to some caves and a waterfall. Whilst very picturesque it was a long hot ride and even longer to get all the way back to the beginning.
Tips for travelling in Cuba
Insist on getting a modern car if you can – either a late model car/van or a classic car that has been restored. You will pay extra for this but the old classic cars are mostly in dire need of some tender loving care and are not made for long journeys.
We bounced around on seats with broken springs for 6 hours and between the suspension and the petrol fumes most of us ended up car sick. I also then ended up nauseous from bouncing around on a horse so I was not a very happy gringo at the end of this day, as amazing as it all was.
If you have the time, try and stay in Vinales overnight. It is a long way back to Havana after a big day and our friends who stayed overnight really enjoyed it.
Wear a hat and take water!
Day 5 in Cuba – explore more Havana
Back in old Havana, we spent most of this day exploring the local area around our Casa in Vedado and luckily it was a Sunday so we were able to visit a fantastic music festival that is held each Sunday where we made a lot of new friends! Highlights of the day were;
One of Cuba's most iconic hotels and commanding stunning views on the hill overlooking the sea this hotel is steeped with history and is a fascinating place to visit for a cool drink on the deep terrace. There are photos on the walls of various celebrities and dignitaries over the years including members of the Rat Pack, movies stars from the 1930s and even Walt Disney. If these walls could talk!
TIP If you've been struggling to communicate with businesses back home they have phones here you can rent. A whole line of them is labelled for different countries so they are clearly used to it. The Wi-Fi here is also very good.
La Rampa
Which means "the slope" in Spanish, is the last stretch of the famous Call 23 leading up to the centre of Vedado.
Built in 1930, the location primarily was used for a battery of canyons that protected the city from attack. In the 1950s, this was the area where many of the city's highest buildings were built and today is home to many hotels, clubs and shops.
The country's most famous ice cream shop is Coppelia. This is a real contrast to Old Havana and is very much about the 'new'.
Hamel Alley, Centro
Every Sunday at noon, a small alley in Centro Havana thunders into life with rumba, rhythmic music and dance originating in the dockside homes of enslaved Africans in Matanzas and Havana.
Fusing Afro-Cuban conga drums, claves (wooden percussion sticks) guagua (a drum, also known as a catá) and European call-and-response song, this crazy midday party is fantastic.
People seemed to be getting up and dancing spontaneously like they were possessed by spirits and it was wonderful to see elderly musicians clearly enjoying their craft. The alley is full of murals and sculptures depicting rituals of African orishas (saints) of Santería: a Catholicism-fused-with-Yoruba religion, as well as an eclectic fusion of other forms of art.
There are a couple of funky little bars here and food vendors walk around with some really delicious offerings.
TIP This is an absolute MUST if you are in town on a Sunday. We met so many locals who were thrilled to explain everything to us and it was one of the highlights of our trip.
Day 6 in Cuba- a day trip to Varadero
The closest public beaches to Old Havana are Playas de Este and Playa Santa Maria, located roughly 30 kms east of the city. The beaches aren't spectacular but they are perfect for escaping the city for a bit of fun in the sun.
A return taxi to one of those beaches will cost $US50-60 but you can also take a bus which leaves from Hotel Inglaterra every 30 minutes and cost approximately US$5. Book a seat on one of the Via Azul coaches.
Famous for its white sand and turquoise water Varadero's has long been one of Cuba's premier tourist attractions and continues to be so despite the construction of a growing number of beachfront hotels, bars and restaurants.
Varadero is only 134 kilometres from Havana via Blanca road and it takes almost 2 hours to get there by car or 3 if you catch a bus as they make several stops along the way.
One of the best places to stop is at the impressive Bacunayagua Bridge. Watching the vultures swoop in the wind currents and enjoying one of the best Pina Coladas to be found on the island – it's all waiting for you n the bridge.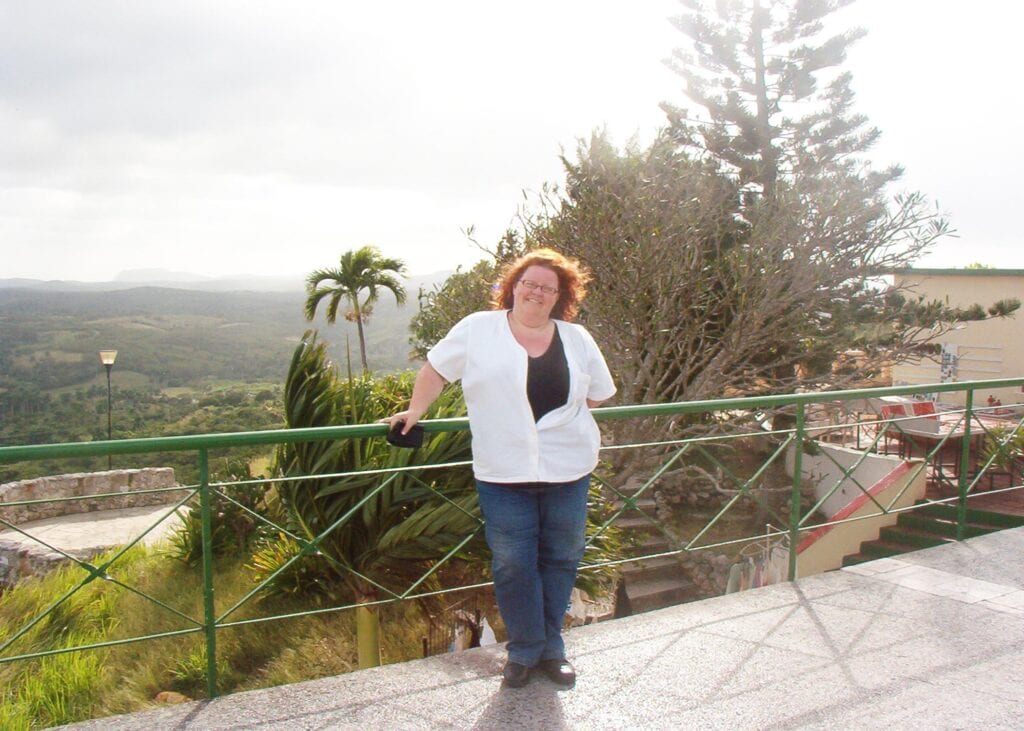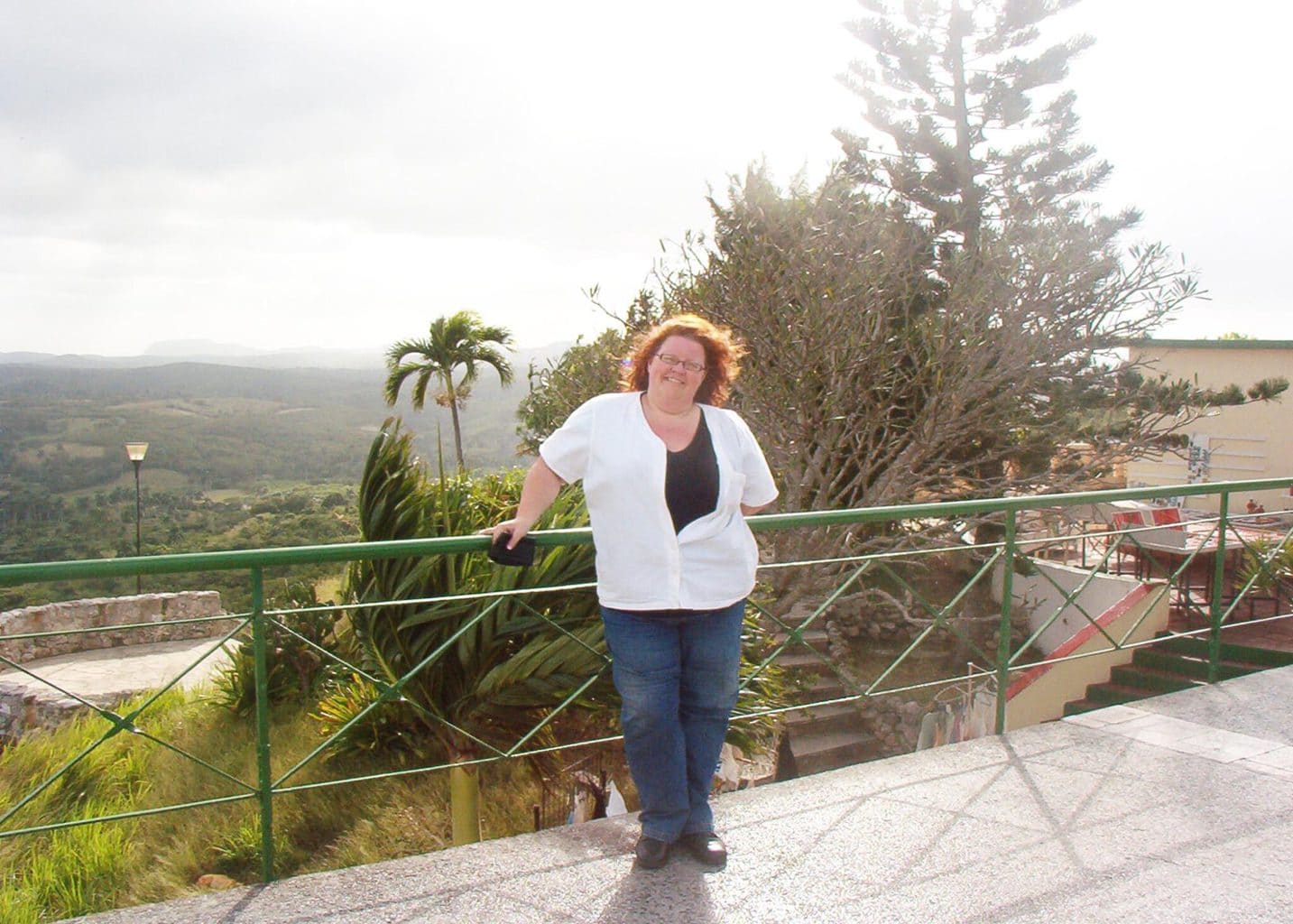 Day 7 in Cuba – Havana
Your last day in Cuba is a good opportunity to take stock of what you have and haven't seen in and around Havana and fill in the gaps.
I haven't suggested you spent time exploring other cities like Trinidad as they are simply too far and not possible to include in just one week. Havana has so much to offer I think you are really better off spending most of your time there and doing day trips or an overnighter as described above.
Things to do on your last day might include ;
We spent our last day largely recovering from our week and preparing to fly on to Mexico with a few excursions to some local bars and paladars.
Personally, I could wander around the streets of Old Havana and Prado for the rest of my days. Havana and Cuba are full of sites of historical interest and you could spend days exploring the history of this island.
Cuba truly is EXTRAORDINARY. We constantly talk about it and have every intention of returning again as soon as possible.
There is nowhere else like it on the planet and it has a palatable deep soul and rich fibre evident in everything and everybody. Part of me feels sorry for the Cuban people and the hardships they have endured, and continue to endure, over centuries. And yet their fierce pride, colourful heritage, humility and resilient, formidable personalities make me wonder if they are the ones who should, in fact, feel sorry for us.
Pin it to save it
Written by Sandy Papas. Sandy is an experienced traveller and writer based in Australia who has visited 50 countries. She counts Cuba in her top 5. You can find her at Greece Travel Secrets and Weekend Getaways Australia.