What to do in marvellous Michigan
As Canadians, we did some great Michigan road trips and hit up the Great Lakes Bay Region at least once a month. Living an hour from the border we were always looking for things to do in Michigan so we could explore the area without too much effort. There are several exciting Michigan cities to visit and shop in or if you want something more natural tour the gorgeous Lake Michigan coastline.
Of course, shopping in Michigan was always on the agenda and sometimes crossing the border was painful as some customs agents had no sense of humour when answering why are we crossing with my standard answer "shoes" got a laugh occasionally most times it fell flat.
There are a ton of things to do in Michigan and by far one of my favourites used to be searching for Mexican food. These days though Ontario has tons of fantastic Mexican restaurants. But it was my love for Mexican that sent me searching for other things to do in Michigan.
Long recognized as the historic heart of the American automotive industry, Detroit took on the nickname "Motor City." The state's automotive industry provided the model for mass production that other industries later adopted. Henry Ford pioneered the use of the assembly line in manufacturing automobiles.
Awesome Michigan Cities
Visiting Detroit City
Mexicantown
Bordered by Michigan Avenue and Rosa Parks Blvd with the Ambassador Bridge in the heart of the community Mexicantown was the place to shop for anything Mexican food-related. The first Mexican families arrived in the 1920s thanks to the many job opportunities in the area.
Mexicantown is a must-visit area of Detroit for authentic Mexican food, great shopping and a truly vibrant fascinating part of Detroit's history.
Greektown
If you are a true foodie and want to find some of the best Greek food it's pretty obvious you need to head to Greektown. Dating back to the early 1900's Greektown has casinos, great food, some cool shops and a great atmosphere to hang out in.
Michigan Science Center
With a mission to inspire inquiring minds, this museum hosts some first-class science attractions and exhibits. There's an IMAX theatre, a Planetarium a laser light show and some fantastic STEM programs including STEMinista.
The STEMinista Project is a Michigan Science Center initiative created to defy statistics and raise expectations of interest in STEM (science, technology, engineering, and math) for 4th through 8th-grade girls.
Detroit Eastern Market
You cannot beat a market anywhere in the world and the Detroit Eastern Market is a not-for-profit that is a cherished part of Detroit's history for over 100 years.
An important part of Detroit culture the markets provide fresh, locally grown foods and food products throughout Southeastern Michigan with four primary markets that have a unique set of foods, products, and experiences to offer. There are market tours including food tours, art tours, walking and biking tours and historical tours along with the Detroit Factory Experience tour.
Belle Isle Park
Founded in 1845 Belle Isle Park has been one of the best places to visit in Michigan. Perfect for families it's free and has over 1000 acres to lose yourself in. Right next to the American and Canadian borders it contains a conservatory and aquarium and is on the US National Register of Historic Places.
Detroit's famous architecture
Detroit contains some of the USA's finest late 19th and 20th-century architecture. For example, theWright-Kay Building is a Romanesque six-story iron-framed building right out of the gilded age.
Randolph Street Historic District this district contains some of the city's oldest commercial buildings dating back to the 1840s.
The Fisher Building is one of Michigan's amazing skyscrapers and the work of architect Albert Kahn.
Detroit Zoo
Although I'm not a huge fan of zoos the Detroit Zoo does have over 125 acres of exhibition space and takes care of over 200 species and two thousand animals at the zoo. The habitats are as natural as possible and allow for free-roaming for Australian Outback Animals and have the largest polar bear habit in North America.
Motown Historical Museum
You can't go to Detroit and not visit the Motown Museum. Berry Gordy founded Motown in 1959 and set up his recording studio which soon expanded to include neighbouring buildings and his own private apartments on the second floor.
The Museum exhibits memorabilia from artists such as Diana Ross, Michael Jackson and the Jackson 5, Smokey Robinson, Stevie Wonder and the Supremes. There is a tour of "Hitsville" where guests can see the history of the label and recording studios, plus displays and costumes, music, films and photos of the Motown era.
Detroit Institute of Arts
The Detroit Institute holds one of the country's most significant and largest art collections – over 60,000 works of art can be seen here. Not only can you see work from America, Africa and Asia but you can check out the interactive displays or join workshops, attend the Arts and Minds Lectures or take up drawing and painting in the Galleries events.
Botanical Gardens at Michigan State
There are actually four gardens at MSU the W.J Beal Botanical Garden, The MSU Children's Garden, the Healing Garden and Horticultural Gardens that cover 14 acres. The gardens are a beautiful retreat and resource for gardeners, plant lovers and children of all ages! Take lots of photos to inspire you when you get home or simply relax in a gorgeous garden setting.
Detroit Historical Museum
Cobblestone streets, 19th-century stores, an auto assembly line, toy trains and a fur trading post from the 1700s are only a few of the wonders visitors see at the Detroit Historical Museum. For over 90 years, the Museum has chronicled the life and times of the region, safeguarding its rich history.
Visiting Dearborn Michigan
Henry Ford was born on a farm here and later established an estate in Dearborn, as well as his River Rouge Complex, the largest factory of his Ford empire. He developed mass production of automobiles and based the world headquarters of the Ford Motor Company here. The city has a campus of the University of Michigan as well as Henry Ford College.
The Henry Ford Museum Complex
The Henry Ford Museum is the United States' largest indoor-outdoor historic museum complex and, covers over 250 acres.
The museum is one of the best Michigan attractions with 250 acres of things to see. At The Henry Ford, you'll discover America—its culture, inventions, people and can-do spirit—and hundreds of hands-on ways to explore it, enjoy it and be inspired by it. The attractions include the Henry Ford Museum of American Innovation, Greenfield Village, Ford Rouge Factory Tour and Benson Ford Research Center.
Visiting Grand Rapids
Not really a small town Grand Rapids can provide you with tons of staycation fun. If you are visiting Grand Rapids there's a fabulous food scene here that includes craft beers and fantastic foods. It's got great boutique hotels, zoos, museums, theatre, galleries tons of outdoor recreation activities for families and Expedia calls Grand Rapids, Michigan one of America's Super Cool Cities.
In 2016 the New York Times ranked Grand Rapids #20 of the 52 places to go worldwide. Probably because of its appeal to almost everyone. From its beer crafting culture to foodie wonders, Grand Rapids is an easy city to visit with things for kids to grownups.
Beer City
Voted Beer City USA in national polls and named Best Beer Town and Best Beer Scene by USA TODAY readers, Grand Rapids is the perfect place for your next beercation. The Beer City Ale Trail boasts 80+ breweries – that's more incredible craft beer per square mile than just about anywhere else on earth.
Foodies
Grand Rapids was named #2 Best Food/Beverage Destination Experience by the World Food Travel Association's FoodTrekking Awards. Long before "farm to fork" restaurants and Chefs were sourcing fresh fruits, vegetables, meats and dairy products from area farmers.
Grand Rapids' proximity to Lake Michigan provides ideal growing conditions for a wide variety of fruits and vegetables. (Michigan produces a broader variety of products than any state except California.)
Grand Rapids is also home to one of the world's 100 most visited art museums, Frederik Meijer Gardens & Sculpture Park, one of the Top 30 Must-See Museums on the planet.
Frederik Meijer Gardens & Sculpture Park
Developed by Frederick Meijer – yes the same one as on the major grocery chain throughout the US. The sculpture program at the Gardens features more than 200 works found both indoors and outdoors on the 158-acre main campus are permanent collections.
The permanent collection focuses on works by established and emerging sculptors from the Modern tradition to the present. The earliest works date to the second half of the 19th century with masters such as Albert-Ernest Carrier-Belluese, Edgar Degas and Auguste Rodin.
Three temporary exhibitions are also developed annually, most curated by and for Meijer Gardens. These special exhibitions are shown within the large indoor galleries and associated indoor and outdoor spaces. The sculpture exhibition program is dedicated to sculpture traditions of all periods and exhibitions have ranged from large-scale presentations of modern masters such as Auguste Rodin, Pablo Picasso and Henry Moore to contemporary masters such as Ai Weiwei, George Segal, Claes Oldenburg and Coosje van Bruggen, Mark di Suvero, Anthony Caro and Richard Hunt.
Michigan's Adventure
North of Grand Rapids you will find one of Michigan's premiere amusement parks Michigan's Adventure. This park is huuuge and has everything you would need in such a park.
Seven Rollercoasters, Wild Water Adventure Park, Ferris Wheels, and over 50 rides, there's mini golf, tons of places to eat even storage facilities for your stuff.
Visiting Holland Michigan
Holland, obviously, was founded by Dutch settlers and is known internationally for its acclaimed Tulip Time Festival, a celebration of Dutch heritage. From the award-winning downtown to the white sandy beaches, you'll fall in love with Holland's small-town charm and its historic big red lighthouse. Holland is also one of the top romantic Michigan vacation spots.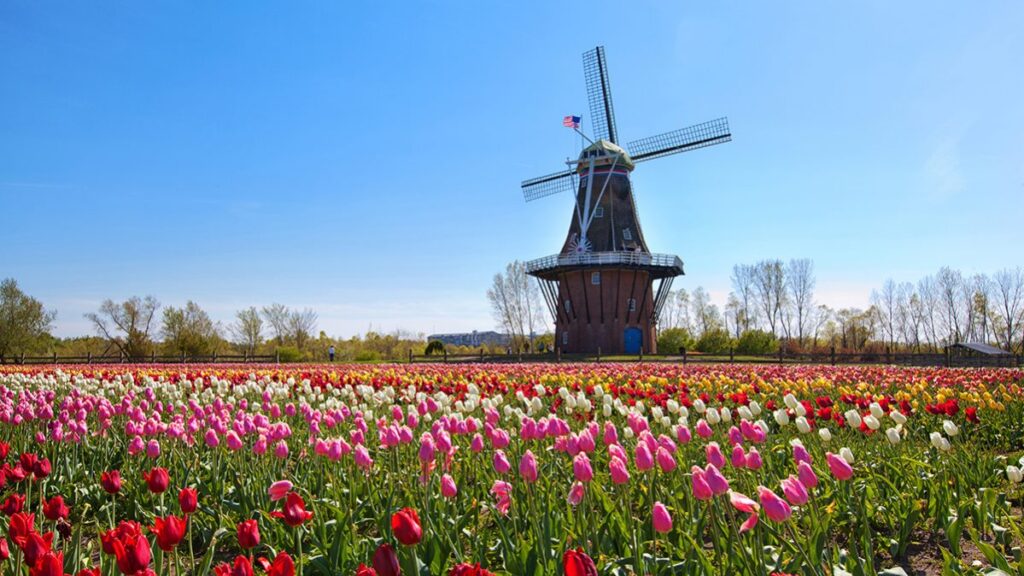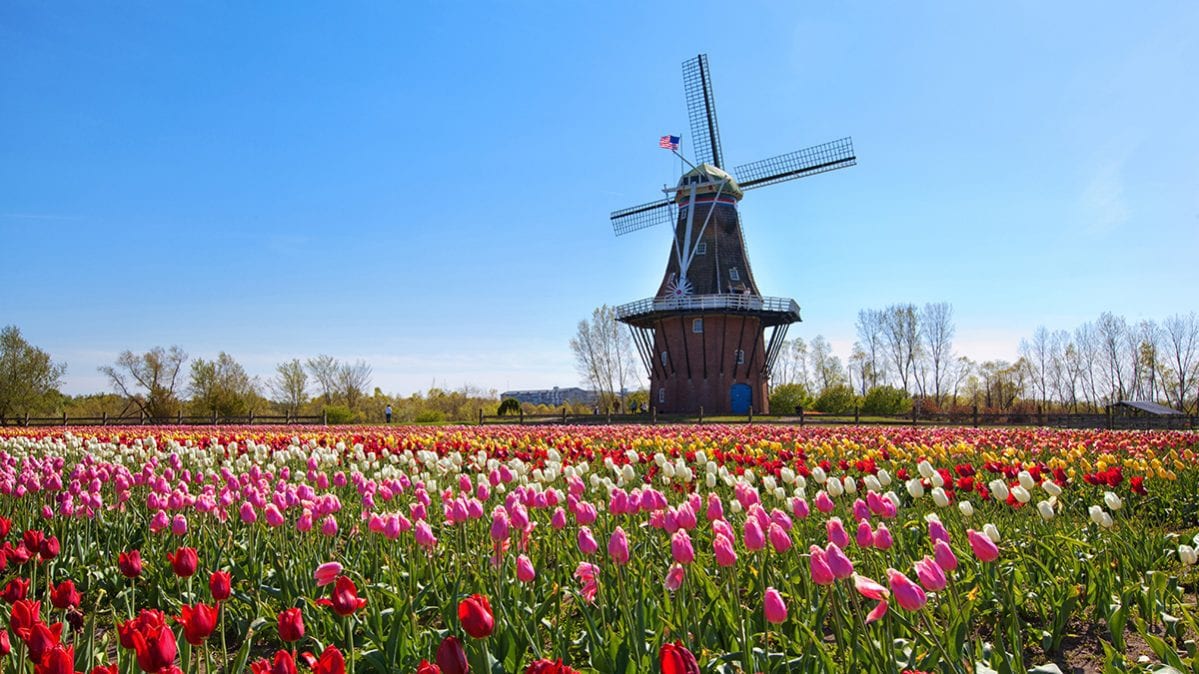 Windmill Island Gardens
This is an island within Lake Macataw with tulip beds that stretch for miles. A Dutch themed village the island offers guides in costume and in character that creates an immersive cultural experience. It also contains the only authentic Dutch windmill in the USA, which is over 250 years old.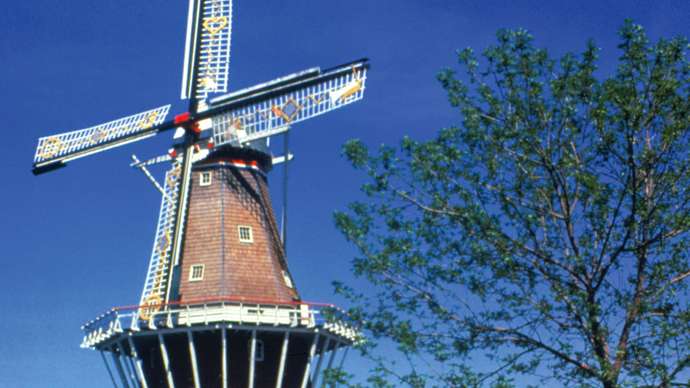 Holland State Park
Holland State Park is best known for sugar sand beaches, beautiful sunsets and views of Detroit's iconic "Big Red" lighthouse. The park is home to two beaches, campgrounds, concessions, a playground and its non-motorized trails.
The Outdoor Discovery Centre
The Outdoor Discovery Center was created to advance outdoor education and conservation in West Michigan. On their 160 acres, they have restored the lands and added new areas including ponds, dunes, wetlands, meadows, prairie and a hardwood forest.
You can walk over 3 miles of trails many of which are accessible, check out the DeWitt Birds of Prey Centre and enjoy nature in the perfect natural setting.
Visiting Ann Arbour
University of Michigan
This may be surprising but the University of Michigan is a great place to visit. Founded in 1817 it is the oldest uni in Michigan and has some incredible architecture. Not only that but it has one of the top-ranked football teams in the country the Wolverines if you fancy your sports.
There is also a Natural History Museum, The Power Centre for the Performing Arts, The Kelsey Museum of Archaeology, The Michigan Museum of Art and the Matthaei Botanical Gardens to see.
Zingerman's Deli
My all-time favourite deli to date Zingerman's in Ann Arbor is just foodie paradise. Locally roasted coffee, made to order deli sandwiches like corned beef, pastrami, chopped liver and roast beef. Farmhouse cheeses, smoked fish, a vast array of teas and locally sourced vegetables. I love this place.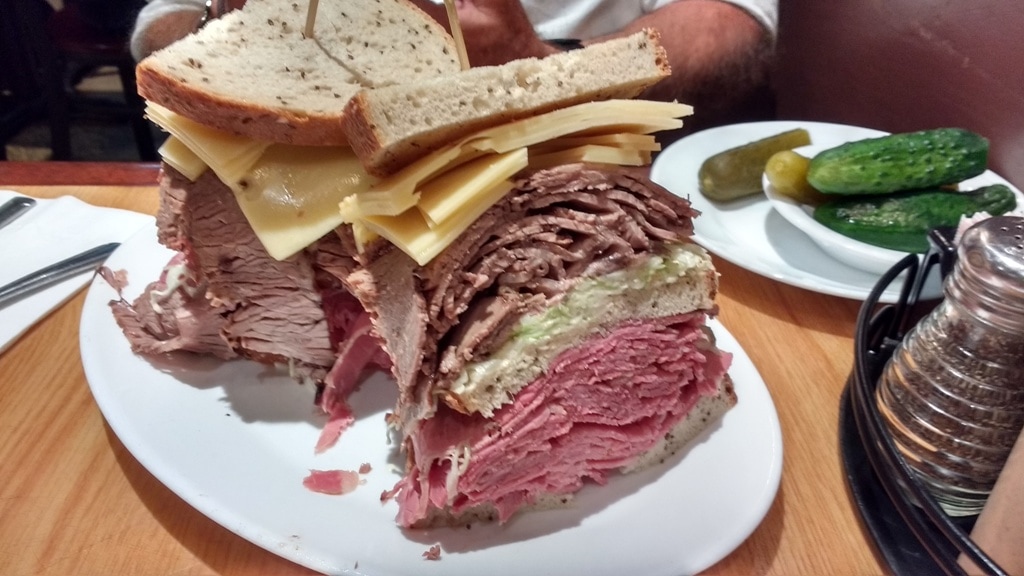 Visiting Lansing
Lansing is the Michigan State Capitol and its historic government State Capitol was built in 1879. A National Historic Landmark attracts over 100,000 tourists a year. For architecture buffs this is a beautiful building to study but you can also enjoy nine-acres of hand-painted artwork and the first cast-iron dome in the US.
Michigan Historical Museum
The Michigan History Center includes two attractions, the Michigan History Museum and the Archives of Michigan. Visitors can take guided or self-guided tours through each section.
You'll learn everything about the state, starting from the geological formation of the Great Lakes region and Native Americans who inhabited the area, influencing its development. It transitions to featuring some of the more recent histories of the state, such as information about the Henry Ford assembly line, Motown, and other industrial movements.
The museum exhibits a variety of artifacts, relics, and interactive displays to make it a fun and entertaining attraction for the entire family.
Jackson Field/Lansing Lugnuts
Jackson Field is where you will find the Michigan Baseball Hall of Fame.
Did you know? The Michigan Baseball Hall of Fame is located behind the outfield wall of Jackson Field and inducted its inaugural class in June of 2015.
R.E. Olds Transportation Museum
Home to approximately 80+ cars manufactured in Lansing and the countries only 1897 Oldsmobile. The Museum features Lansing-made cars and thousands of automobile artifacts dating back to the first cars in America.
Frankenmuth
Canadians pile into Frankenmuth for shopping and in particular Christmas Shopping at Bronner's Christmas Wonderland. This adorable little town is a great place to experience the German heritage of the area. You will find plenty of beer and brats here in Frankenmuth side by side with some great shopping (there's an outlet mall on the outskirts of town) and good Bavarian eats.
Kalamazoo
Who names a town Kalamazoo? Kalamazoo" was originally a Native American name although its exact origin hasn't been pinpointed. Some say it means "the mirage of reflecting river," while others say it means bubbling or boiling water.
Gibson Guitars
For a guitar head Kalamazoo is a bit of a pilgrimage as this is where Gibson Guitars was born. Although the factory moved to Nashville in 1985 a few Gibson employees stayed behind and created Heritage Guitar on the site of the old Gibson factory. Today, the site is open for tours and an upcoming renovation and partnership with Rolling Stone plans to make it a destination for music lovers.
Green Door Vodka Distillery
The area is very well known for its craft beers but you can also visit a vodka distillery at Green Door Distilling and learn all about how this spirit is created.
Kalamazoo Wall Crawl
You can do a "Wall Crawl" and check out some incredibly vibrant street art. The Air Zoo Aerospace & Science Museum is a must-stop for kids of all ages! Between simulators, rides, games, and bi-plane flights or head out to Vicksburg Historic Village & Depot Museum.
Historic Village
The Historic Village has grown from the Depot Museum to include nine other buildings housing artifacts that reflect the period the Village depicts from the 1890s to 1932, when electrification was fully realized in the rural area known as Vicksburg, Michigan.
The Historic Village currently consists of a Caboose and Boxcar, Cemetery, Farmstead, Gazebo, Newspaper Office and Print Shop, Railway Express, Strong School, Township Hall, Union Depot Museum, and Village Garage. A General Store/Sweet Shop are currently under construction. The goal is to acquire and restore an entire Historic Village.
Small Town Michigan staycations
Traverse City
Traverse City is one of Michigan's best scenic tourist spots and you have to check out The Village.
The Village
The Village at Grand Traverse Commons is a true renaissance project and one of the largest historic preservation and adaptive reuse redevelopments in the country is underway. The Village is the unique renovation of dozens of historic buildings formerly known as the Traverse City State Hospital.
The shops and restaurants are unique, the grounds are expansive, and the fact that all this exists alongside the residences of 100's of people, is quite the sight.
Dennos Museum Center
The Dennos is a remarkable Museum where you wouldn't expect to find a massive collection of art from the 19th to the 21st century. A major reason to visit is the fantastic collection of over 3000 works of Inuit Arts from Baffin Island, Canada and the Canadian Woodland Indian Collection.
Fairy Trail
You and the kids will love the Fairy Trails which was created to bring kids close to nature with a trail walk where they can discover around 40 tiny fairy homes all made from natural materials. They can also take part in building a Fairy House themselves.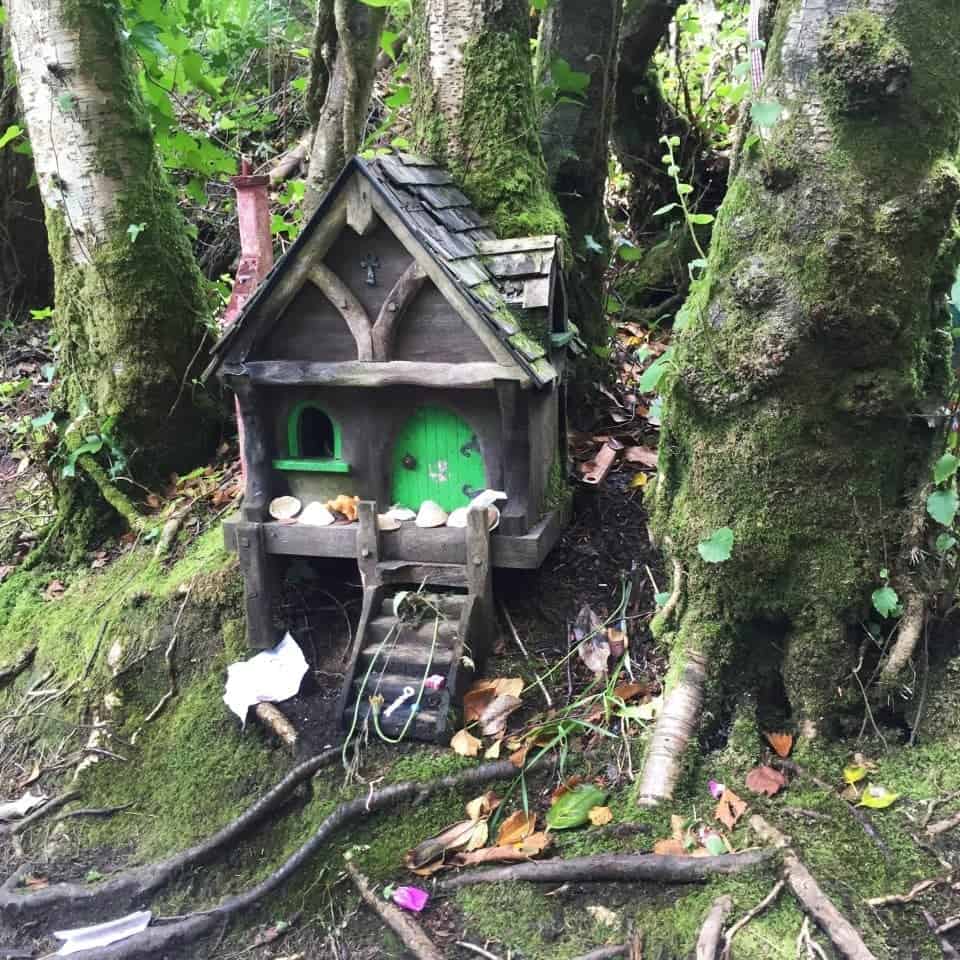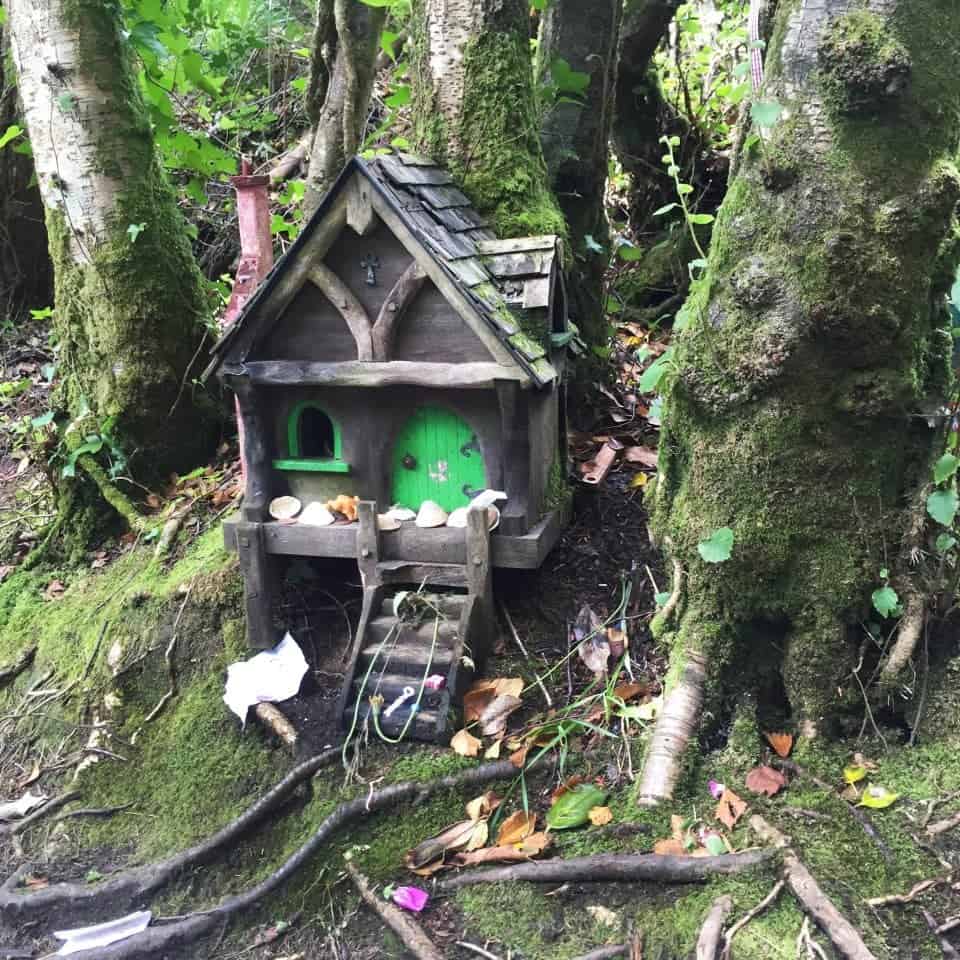 Tecumseh
Nestled inside historic buildings you'll find an interesting mix of speciality shops, professional services, boutiques and dining options. Whether you're looking for custom made fine jewellery, wines from the vines of Michigan, or the best cinnamon rolls in Lenawee County, you'll find it here, you'll find it here, in downtown Tecumseh a small historic Michigan City.
The town loves to host seasonal events, held throughout the year. You'll want to mark your calendar for an ice sculpture festival, Art Walk in the spring, a fantastic fall harvest festival or a holiday open house weekend the entire family will enjoy.
St. Ignace

The first citizens of St. Ignace were the Anishinabeg – oral tradition and archaeological research suggest that occupation of the Great Lakes Basin dates back forty to fifty thousand years. If you are visiting Mackinac Island St. Ignace makes a perfect day trip for further exploring Michigan.
Wawatam dock and lighthouse
The historic rail road terminus at the Straits of Mackinac is now a viewing pier with a working lighthouse. The remnants of the old infrastructures used to raise and lower the train track ramps remain an integral part of this shoreline location.
Michilimackinac historical society & Fort De Buade
The Michilimackinac Historical Society is a non-profit organization dedicated to the preservation of the Fort de Buade Museum.
Fort de Buade features an extensive collection of Aboriginal pre-contact era artifacts as well as relics of the French, British and early Colonial America eras. The museum features a large weapons collection.
Totem village
The Totem Village is home to an indoor collection of totem poles. There is also a series of lumbering industry exhibits…
Father Marquette mission and Museum of Ojibwa culture
The Father Marquette Mission Park and Museum of Ojibwa Culture depicts the culture and lifestyle at the time of contact– the time when the French explorers and missionaries met the Ojibwa, Huron, Wyandotte and Odawa Indians who had resided in the area from time immemorial.
The site is a National Historic Landmark and Michigan Registered Historic Site. The museum is housed in the Mission Chapel while the grounds include Father Marquette's grave and an authentic Native longhouse where historical re-enactments and demonstrations are staged. The museum store features the area's largest selection of Native American books and music as well as authentic local Native American arts and crafts.
Great Lakes Shipwreck Museum
Not in St. Ignace but very close by the Great Lakes Shipwreck Museum is the only museum of its kind, dedicated as it is to the perils of maritime transport on the Great Lakes. Located at Whitefish Point, which is the site of the oldest active lighthouse on Lake Superior. Dramatic shipwreck legends are immortalized in life-like displays. Artefacts such as the bell from the famous Edmund Fitzgerald and other exhibits tell stories of sailors and ships who braved the waters of Superior and those who were lost to her menacing waves.
Things to do in Michigan – Michigan State Parks
Michigan actually has hundreds of parks and recreational camping grounds and it is home to six National Parks in the US. Isla Royale, Keweenaw, North Country, Pictured Rocks, River Raisin and Sleeping Bear Dunes. These parks consist of over 357,000 acres of state park land (with 257,155 acres of that land open to hunting). 13,496 state park campsites. Michigan is the place to get your outdoor adventure on.
Mackinac Island State Park
A favourite getaway destination of both Americans and Canadians Mackinac Island has everything you need for an adrenaline-pumping adventure to a peaceful meditative retreat. You can relax on a secluded beach or just hike around the island.
Arch Rock
Arch Rock is an iconic limestone arch found in the State Park and is one of the most visited hiking paths on the Island.
Butterfly House and Insect World
Known for its wild butterflies you can also visit the Butterfly House and Insect World and explore all the bugs and critters you want.
Mackinac Bridge
An iconic site over joining the Upper and Lower Peninsulas the Mackinac Bridge was built in 1956 and is nearly 5 miles long. Over 10,000 vehicles cross the bridge each day and a celebration of the bridge takes place every year. The Mackinac Bridge Walk attracts thousands of folks every year.
Colonial Michilimackinac
Colonial Michilimackinac. This is an 18th-century fort that is now an interactive museum. There are numerous historical exhibits to peruse, and even some pretty great views from its walled fortress lookouts.
Tourists are welcome to step into 1776 revolutionary times at Fort Mackinac. The time of American independence and the fight that ensued. There are age-old cannons and musket firings, and even more than a few activities for the younger crowds to experience history.
Tunnel of Trees
While the famous Tunnel of Trees makes up just 16 miles of the 27-mile long M-119, the entire highway is well worth the trip. M-119 begins off US 31 on the north side of Petoskey, just 32 miles south of the ferries to Mackinac Island in Mackinaw City.
Petoskey State Park
Drive through the famous Tunnel of Trees to arrive at this state Park where you will find 303 scenic acres and a beautiful sandy beach for swimming on the bay. The park has two separate modern campgrounds. Tannery Creek Campground offers 100 campsites and Dunes Campground offers 80 campsites and a fabulous metal detecting area.
Thorne Swift Nature Preserve
Thorne Swift Nature Preserve sits beside Lake Michigan and is a nature conservancy area covering over 30 acres with 300 feet of public beach, with upland dunes and lowland cedar swamp. It includes the Agnes S. Andreae Nature Preserve with runs adjacent to the Banwell Nature Preserve.
Agnes S. Andreae Nature Preserve
These days the preserve's size has grown to 181 acres, and it lies adjacent to the 400-acre Boyd B. Banwell Nature Preserve. Combined the preserves offer nearly 5 miles of hiking.
Hiawatha National Forest
The Hiawatha National Forest's dramatic shorelines lie nestled against three of the five great lakes; Michigan, Huron and Superior. Within a day's drive of most areas of Michigan and Wisconsin you can enjoy the lakeshores, lighthouses, islands and all the summer activities you could want. In the winter you will find abundant snow events and activities to enjoy.
Boyne Mountain Resort
Boyne Mountain Resort is not just for summer this Resort includes a massive water park, golfing, zip lining, hiking, trail walks, tubing, skiing, sno-goes and you can even grab a Coney Island hotdog at that great Detroit institution Coney Island Hotdog. A simple good quality beef hotdog wrapped in a soft fluffy bun, covered with raw chopped onions, mustard and their famous Coney Island Chili Sauce – street meat perfection.
Isle Royale National Park
Explore a rugged, isolated island, surrounded by Lake Superior, Isle Royale offers unparalleled solitude and adventures for backpackers, hikers, boaters, kayakers, canoeists and scuba divers. You can learn about the Wolf Re-location program or explore the indigenous people of the areas cultures and customs and take a walk through archaeological time. Or discover Lake Superior's maritime history.
Pictured Rocks National Lakeshore
Pictured Rocks National Lakeshore is America's first National Lakeshore. Unlike any other place on Lake Superior, Pictured Rocks offers the opportunity to explore miles of pristine beaches, hike nearly 100 miles of trails, view towering sandstone cliffs, and experience the serenity of northern woodlands.
The name "Pictured Rocks" comes from the streaks of mineral stain that decorate the cliffs. Stunning colors occur when groundwater oozes out of cracks and trickles down the rock face. The best way to see the geologic layers and colors of the Pictured Rocks cliffs is from the water.
Don't forget to take in the Michigan Ice Fest that takes place here every year. In the winter months if you want experience ice climbing or learn more this is where you go.
Sleeping Bear Dunes National Lakeshore
Sleeping Bear Dunes is as old as continental ice sheets its most prominent features, and those for which the park is named, are the perched dunes above Lake Michigan. These immense sand dunes are "perched" atop the already towering headlands that are glacial moraines. The dune overlooks at the Sleeping Bear, Empire and Pyramid Point bluffs are about 400 feet above Lake Michigan.
Lake Michigan Overlook
This overlook, 450 feet above Lake Michigan, provides a magnificent view of the shoreline. If the visibility is good, to the south you can see Empire Bluffs 4 mi. away and Platte Bay 9 mi. away, both within the 106 square miles area of Sleeping Bear Dunes National Lakeshore. Still further south is Point Betsie, the farthest point of land, 15 miles away as the crow flies. To the west, it is 54 miles across the lake to Wisconsin.
Lake Michigan
Lake Michigan is the largest lake completely within the United States and is the fourth largest fresh-water lake in the world. It has had a profound influence on the region, including the formation of the sand dunes.
Go for a hike through the Maple Beach Forest, swim in Lake Michigan or visit the historic Glen Haven Village and the South Manitou Island Lighthouse.
Pierce Stocking Scenic Drive
Take the Pierce Stocking Scenic Drive through the Sleeping Bear Dunes Park. A 7 mile loop you will be treated to one of the most scenic drives in America. Past dunes, forests and with penultimate lake views this drive couldn't be more beautiful.
Sugarloaf Mountain
Looking for a great hike you found it when you visit Sugarloaf Mountain. The hike only takes around an hour and a half and from the top you will have one of the most stunning views of Michigan's Peninsula.
Keweenaw Peninsula
The Keweenaw is part of the Upper Peninsula and its history goes back to the mining times where it was famous for its copper deposits. These days you can tour mining ghost towns, watch dog sled races, enjoy some adrenaline pumping snowmobile races, or visit the Carnegie Museum of the Keweenaw and the Copper Range Historical Museum.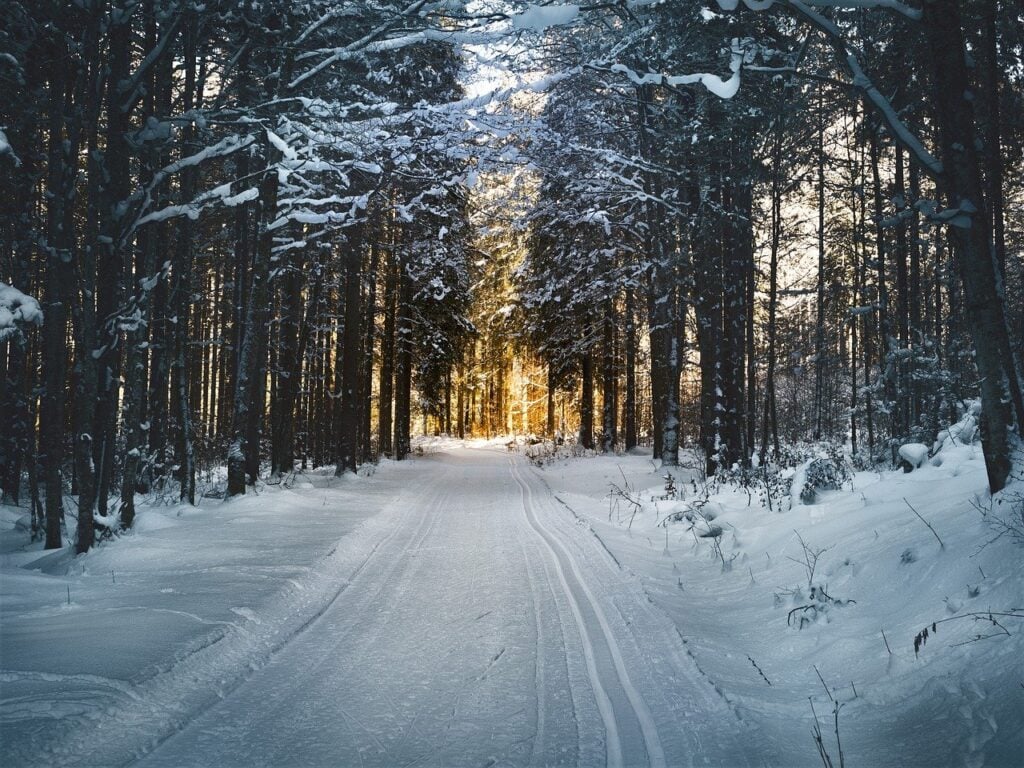 Estivant Pines Nature Sanctuary
Located in Copper Harbor in Keweenaw County, the Estivant Pines Natural Sanctuary is more than 500 acres of beauty that focuses on the preservation of the native white pines of Michigan.
Fort Custer State Park
The Fort Custer park comprises 3,033 acres located between Battle Creek and Kalamazoo. The terrain is typical of southern Michigan farm country, with second-growth forests and remnant areas of prairie. The area features three lakes, the Kalamazoo River and an excellent trail system. Originally farmland, the area was acquired by the federal government to establish Camp Custer, an induction and military training centre for the US Army during WWII.
Mount Bohemia
One of the finest and most challenging ski resorts in Michigan can be found here. But don't limit yourself to a winter Michigan staycation head here in the summer months to find superb kayaking and hiking trails. Stays is a glamping site of yurts or find a cheap hostel for an environmentally friendly vacation.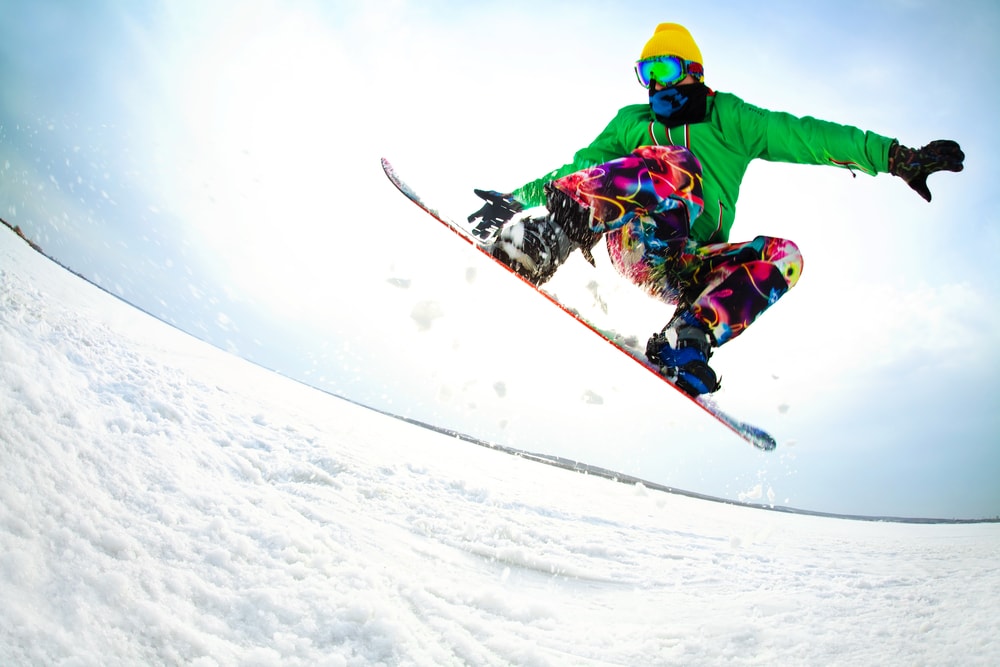 Silver Lake State Park
Silver Lake State Park encompasses several thousand acres of pristine woodlands, dunes, lake side beaches and some amazing lake views.
Here you can partake of dozens of lake sports and swimming or take the off-road trails to enjoy some trail fun. You can also pick up a license for fishing, or hunting in the woods if you fancy it.
Shiawassee National Wildlife Refuge
Bird watchers literally flock to the Shiawassee refuge to spot eagles, falcons, swans, ducks, loons and several endangered species of birds and waterfowl. There are close to 300 birds at the Shiawassee National Wildlife Refuge.
Apart from the bird watching you can enjoy the hiking trails, skiing and fishing on the Lake.
Porcupine Mountains Wilderness State Park
Porcupine Mountains are Michigan's biggest state park, with over 60,000 acres of unspoiled beauty where humans become small and insignificant. With over 90 miles of trails for hiking and trail walking this is a true natural paradise.
But you can also enjoy skiing, golf, swimming, camping, adventure trails and much more.
Torch Lake
Lake Michigan's own Caribbean lake known as one of the most beautiful lakes in the United States, Torch Lake located in northwest lower Michigan is s often compared to the Caribbean, thanks to its incredibly clear, blue-green waters. Torch Lake is Michigan's longest inland lake at 18 miles and its second largest inland lake.
With its crystal clear turquoise waters, white sandbars, and raucous summer parties Torch Lake is where the rich and famous of Michigan hang out and party for their vacations.
Palms Book State Park
Kitch-iti-Kipi
The indigenous peoples of this area of the Palms Book State Park in the upper peninsula of Michigan named it Kitch-iti-Kipi, which means Big Spring – it is the largest natural freshwater spring in Michigan.
Kitch-iti-Kipi is an immense emerald green pool measuring 300-feet by 175-feet, the pool is so clear you can see 40 feet to the bottom of it. You can take a specially made raft which works on a pulley system to pull yourselves into the middle of the pool and watch the fish swim buy and see where the spring bubbles to the surface.
Warren Dunes State Park
Warren Dunes State Park provides 1,950 acres of recreational opportunities along the beautiful shore of Lake Michigan in southwestern Michigan. The rugged dune formation rises 240 feet above the lake and offers spectacular views and excellent hang gliding. The park has more than two miles of shoreline, six miles of hiking trails and is open year-round.
Soo Locks Boat Tour
The Soo Locks Boat Tour gives visitors a fascinating cruise through the world's largest waterway traffic system. The Soo Locks Provide a passageway for freight ships passing from the US to Canada via Lake Superior. Located just 50 miles north of the Mackinac Bridge the tour takes around two hours and includes refreshments.
The Soo is the nickname given to the Canadian city of Sault Ste. Marie because Sault is pronounced soo. The tour exits through the Canadian side of the locks at the Soo.
Soo Boats also does Fireworks Cruises for Canada Day and Independence Day and several other events style cruises including dinner and lunch cruises.
Lake Michigan Car Ferry
Now this is something really different to add to your Michigan staycation why not take the S.S. Badger the Largest Carferry on Lake Michigan across to Wisconsin.
The Badger carries up to 620 passengers and 180 cars, tour buses, RVs, and semi-trucks. The four-hour, 60-mile cruise between Manitowoc, Wisconsin and Ludington, Michigan has all the comforts of home and more. Blending history with cruise ship amenities, the S.S. Badger is the fun and relaxing shortcut across Lake Michigan–a spring, summer and fall treat for the entire family.
Where to stay in Michigan
The thing I love about VRBO is that there are no shared spaces, the space you rent is entirely your own no sharing a bathroom. It's also better for the local economy and the fees are all upfront (unlike that other BnB place) so you can see the taxes, cleaning fees and service charges without having to book the place first.
I told you that there were a ton of things to do in Michigan, on this list is 72 or maybe 75 I lost count. What did I miss – what is it you love about visiting Michigan?
You might also like
Weird American food – 32 dishes to try
BBQ in the USA Where to find some of the best
Hop On Hop Off New York City Bus
New York State – why you should visit
13 Top tips for New York city sights
Pin it for later