Travel Insurance Guide for Seniors
Travel insurance for seniors, god I hate that sentence it just makes me feel so damned old. These days us "seniors" over 60 are not old. We travel, we party, we rock out to punk and we enjoy almost everything our parents didn't have the chance to. But finding travel insurance for "seniors" can be a pig to find. Particularly when you get beyond 60 it gets even harder.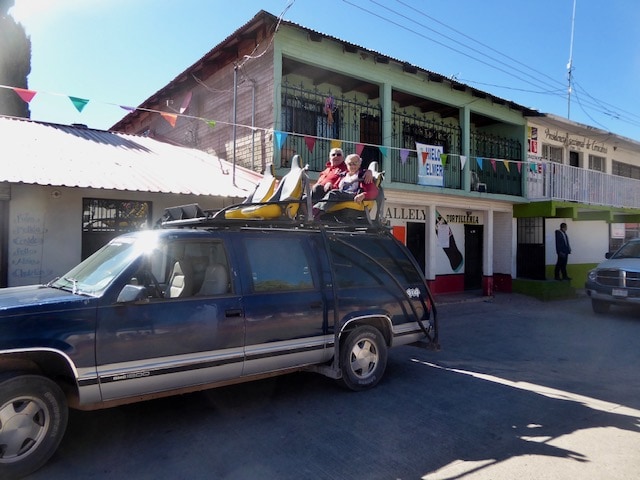 However, when it comes to finding the best international travel insurance for seniors, (truth be told, most of us didn't use in our youth) we don't have a lot to choose from. It also annoys the hell out of me that as soon as you turn 60 you get totally screwed over by many insurance companies for "pre-existing" conditions and the mere fact that we have survived this long.
Hubs and I are international house sitters which I know sounds terribly James Bondish but its a simple easy to follow life that allows us to travel on a budget. For travel insurance, we are extremely lucky and can travel in the EU with our Irish health cards and so any potential expenses for health issues are covered.
However, we still need basic travel insurance for things like lost luggage, stolen items or delays. We also take out good travel insurance for when we go beyond the bounds of the EU. Since we are no longer living in Canada we need to make sure we have travel and health insurance when we visit the kids and also we would never take a chance on visiting the US without it.
Travel insurance should be mandatory especially travel insurance for seniors, not just because we are "old" but because you just never know what can happen. You may be hiking in Nepal and face a rockslide, skiing in Switzerland and there's an avalanche or you could get caught up in political unrest. Us "seniors" don't just travel we adventure, we go to places unknown, we hang out in cities and areas that are less travelled.
Seniors travel insurance with pre-existing medical conditions can be even more difficult to find. As we all know you can stay as fit as can be as a more mature traveller but sometimes things catch up with you or you have family conditions that are inherited so where does one find travel insurance for seniors with pre-existing medical conditions?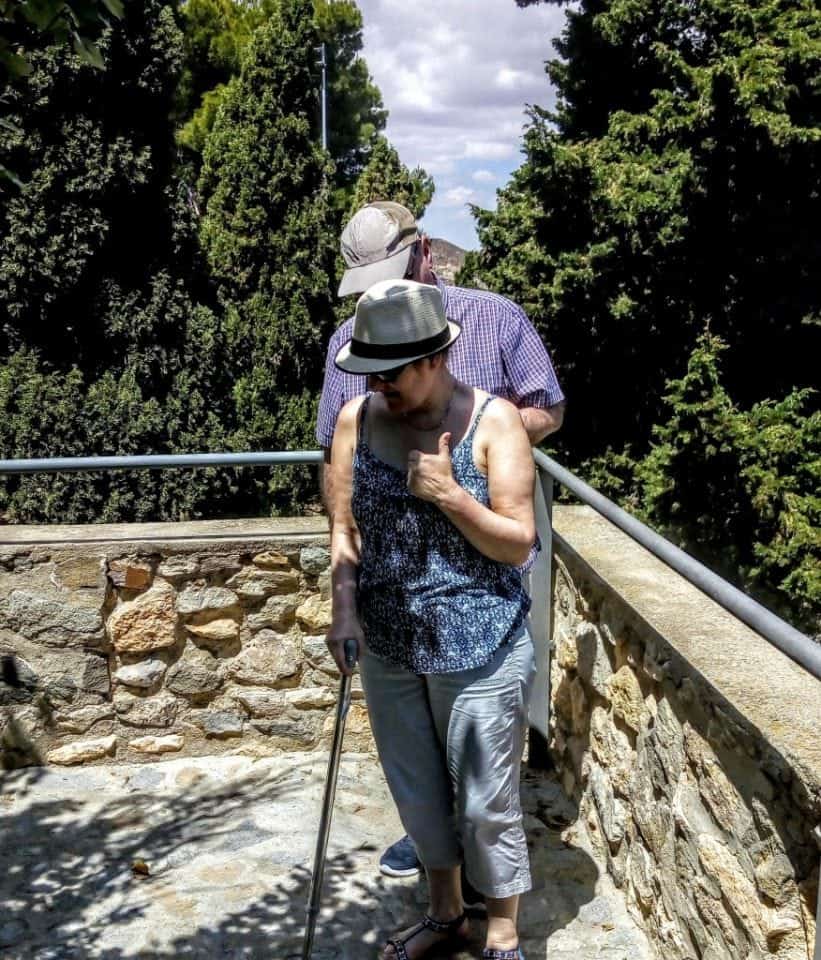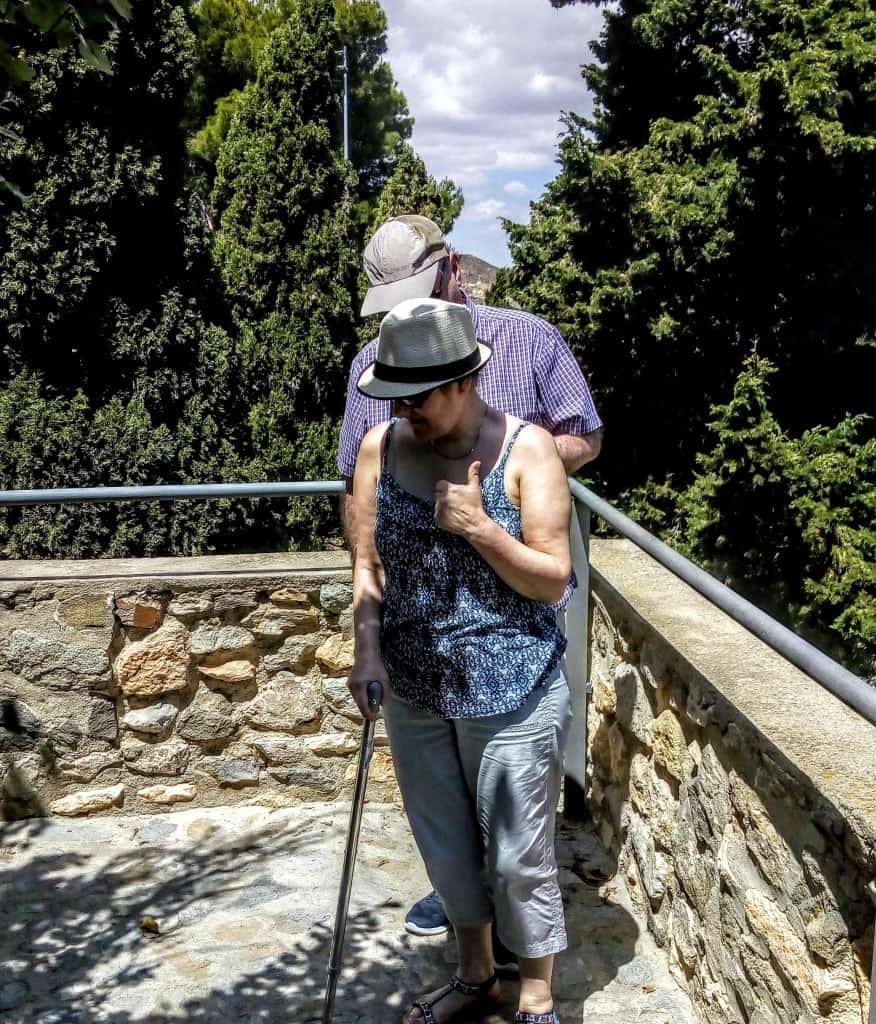 We "seniors" of 60 plus are not like our parents and the seniors when we were kids, we are healthier, we want to travel more and are physically able to do so. We are "disrupting ageing" daily and the insurance companies need to wake up to that fact.
Facts about Senior Travellers
People in their 60's on average make more journeys than those in their 20's. Age UK
2018 saw a shift in how Boomers travel; to start, seniors are now far more interested in a homely stay in an Airbnb over a hotel.
Top international destinations include Europe (41%), the Caribbean (20%), and Asia and the Middle East (11%).
3 in 4 people think the cost of travel insurance is the biggest worry for holidaymakers over 65. Avanti
Moreover 65s discovering hidden gems of Bulgaria and Romania. Avanti
According to a recent AARP report which summarises 2019 Boomer travel trends, seniors are expected to take 4-5 leisure trips this year, spending over $6,600. For those going abroad, 31% had booked their 2019 trips by September 2018, up from 23% by September of the previous year and 17% in 2017.
Although family visits and cruise vacations remain popular among this demographic, Baby Boomers are showing more interest in engaging in local, authentic experiences. They have quickly become Airbnb's fastest-growing demographic. CARP
It's also interesting to note that even with their pockets full of savings, seniors love a good deal. 57 per cent of Boomers say that their budget plays a factor in their trip. AARP
With their newfound time for adventure, desire for unique, local experiences, and their better understanding and use of technology, Baby Boomers are set to become a huge consumer demographic for the tourism industry in 2020. AARP
Travel insurance for Seniors
Canadian Seniors Travel Insurance – with the threatened changes to Ontario's out of province health care plan do you know what insurance you are planning to use to travel outside Canada?
Canadians aren't the only travellers who need insurance coverage when travelling. Americans, those from the UK, Australian and New Zealanders also need plans that cover you when travelling if you are over 50.
You can get pensioners travel insurance quotes very easily online and look I know pensioner makes it sound like we are old and decrepit but keep in mind its just a word and who cares as long as we can get the damned insurance for pensioners we can travel.
What Does Travel Insurance Cover?
It's important that you know what you're purchasing when you're considering travel medical insurance. You should verify that medical insurance has provisions for:
Pre-existing medical conditions such as high blood pressure, diabetes etc
Flight cancellation
Trip interruption insurance
Lost luggage
Document replacement
Medical evacuation
Repatriation in case of death
You should also make sure that if you are travelling to an area of political instability that there is non-emergency evacuation.
If you are planning on taking part in activities such as mountain climbing, bungee jumping or other adrenaline-fueled risky activities make sure your policy will cover any potential injuries.
Things to consider when deciding upon travel insurance
Take a look at both single trip and multi-trip insurance if you plan on travelling throughout the year.
Does is cover for pre-existing medical conditions?
Can you renew the coverage from abroad if your plans change?
Is there a deductible, and how much is it?
Does the medical coverage plan provide continuous coverage for the length of your stay abroad?
Make sure the plan you choose doesn't limit cover for certain countries or regions.
Who pays? Do you pay upfront and claim from your plan or does the plan pay your expenses directly?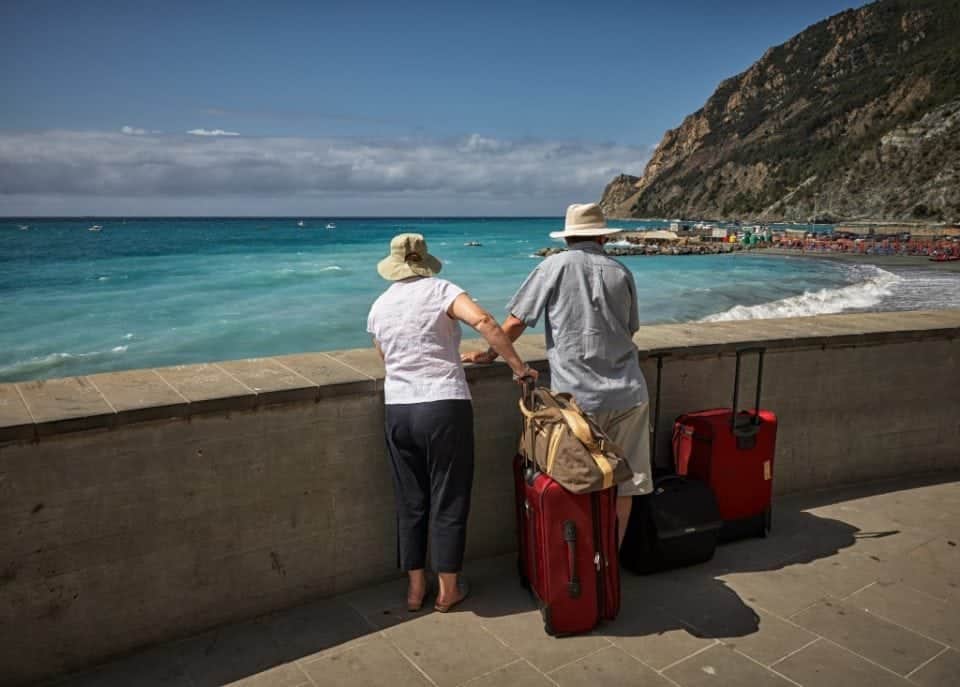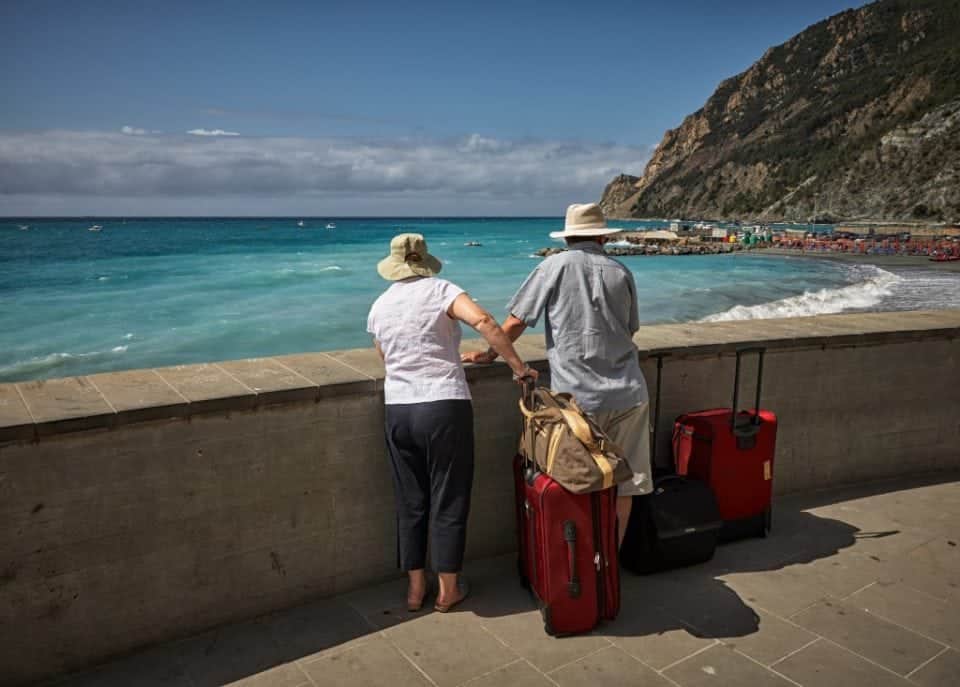 Things to think about for Credit Card insurance for "seniors"
Some credit cards will offer Travel Insurance but you need to carefully check the plan before you travel with it. Here are some things to check.
Does the whole trip have to be paid for on the card to use the insurance?
What is the maximum dollar amount covered?
Is there a deductible?
Who does the insurance cover?
Does the insurance cover dental, evacuation and medical expenses (this is rare)?
Maximum age coverage?
Pre-existing conditions coverage?
Does the policy include trip cancellation, luggage or lost documents, stolen wallets?
Is ambulance or air transportation covered?
Who do you call in case of emergency?
Do you pay upfront and claim the expenses back?
Best travel insurance for "seniors"
World Nomads travel insurance all travellers up to 69
Travel Insurance for travellers over 50
Travel Insurance for travellers up to 69
This is an insurance company founded by travellers for travellers. They have an emphasis on Backpackers and adventure travellers so if you are under 70 years of age and love to hike and adventure this may be the travel insurance for you.
World Nomads provides coverage for emergency medical treatment as well as emergency dental treatment, non-medical emergency evacuation, accidental death and dismemberment, lost or stolen goods and trip cancellation, interruption or delay.
Pre-existing medical conditions cannot be covered under this policy. You can still purchase a World Nomads policy online with a pre-existing medical condition, but it won't cover any claim made as a result of this condition. However, if the condition has been stable for a required period of time it may be covered.
Cost of insurance for a 65-year-old Canadian range from $230-275 Canadian for 1 month.
Buy World Nomads Insurance now
Allianz Travel Insurance – UK travellers up to 75
Travel Insurance for travellers over 70 and up to 75
Allianz covers domestic and international travel, including cruises. Coverage options include medical emergencies, trip cancellation, lost baggage, rental cars, and change fees. Allianz covers you up to age 75 if a UK citizen. The average cost of a Gold policy for a 70-year-old is around £120 for two weeks.
Travelex Insurance – US citizens 70 and up
Travel Insurance for travellers over 70 and up
Travelex Insurance Services has been around for over 55 years. They do offer travel insurance for seniors with pre-existing conditions as long as they are stable. There is also weather, delays, lost luggage and emergency medical and dental with evacuation available.
There is a concierge service available and they also cover cruises. Cost for 1 month for a US citizen aged 75 is $691.00 US.
Atlas Travel Hcmmis – US citizens and Non-US 80+
Atlas Insurance is available to U.S. and Non-U.S. Citizens who are at least 14 days of age and they will cover travel insurance for seniors over 80 years of age.
Individuals age 70 to 79 if you are under age 70, you may select the overall maximum limit, ranging from $50,000 to $2,000,000. The overall maximum limit for members age 70 to 79 is $150,000. Atlas Travel insurance offers coverage for applicants over 80 with a $10,000 policy maximum. They also offer ex-pat medical insurance.
As an example is you are 81 years of age you can take out a variety of policies that range from $892.43 for a one month trip to $1600. The first plan only covers you up to $10,000 maximum benefits except for medical evacuation, accidental death and so on. The second plan covers you up to $20,000.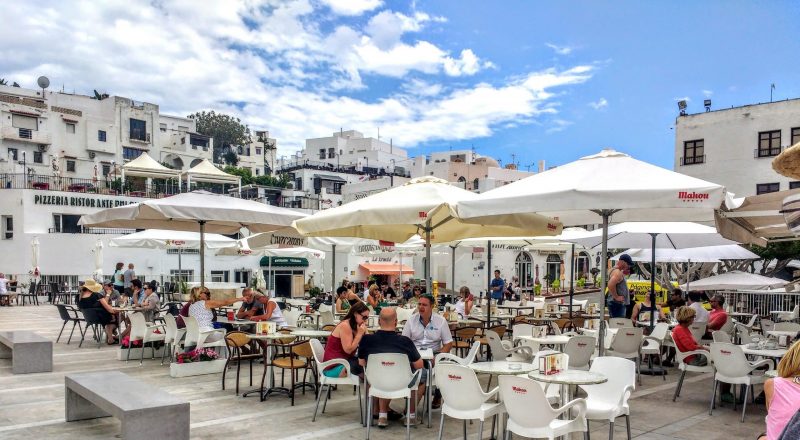 TuGo – Canadian over 50 Travellers and those visiting Canada
A very reliable travel insurance company for Canadians. Canadian medical travel insurance claims at TuGo's dedicated assistance and coordination is available 24-hours-a-day to handle emergency medical situations anywhere in the world. If you go to a hospital or clinic while away, you will need comprehensive coverage. Your provincial health plan isn't enough! If you are 59 or younger there are no medical questions if you are 60+ there is a straightforward Health Questionnaire.
TuGo has Competitive pre-existing condition coverage for pre-existing conditions that are stable. For example coverage for a 60-year-old with stable diabetes, cost is around $600 Canadian for one month. Of course, it rises depending on age and conditions.
TuGo also has coverage for those visiting Canada and wants to make sure they are covered.
Buy seniors travel insurance with TuGo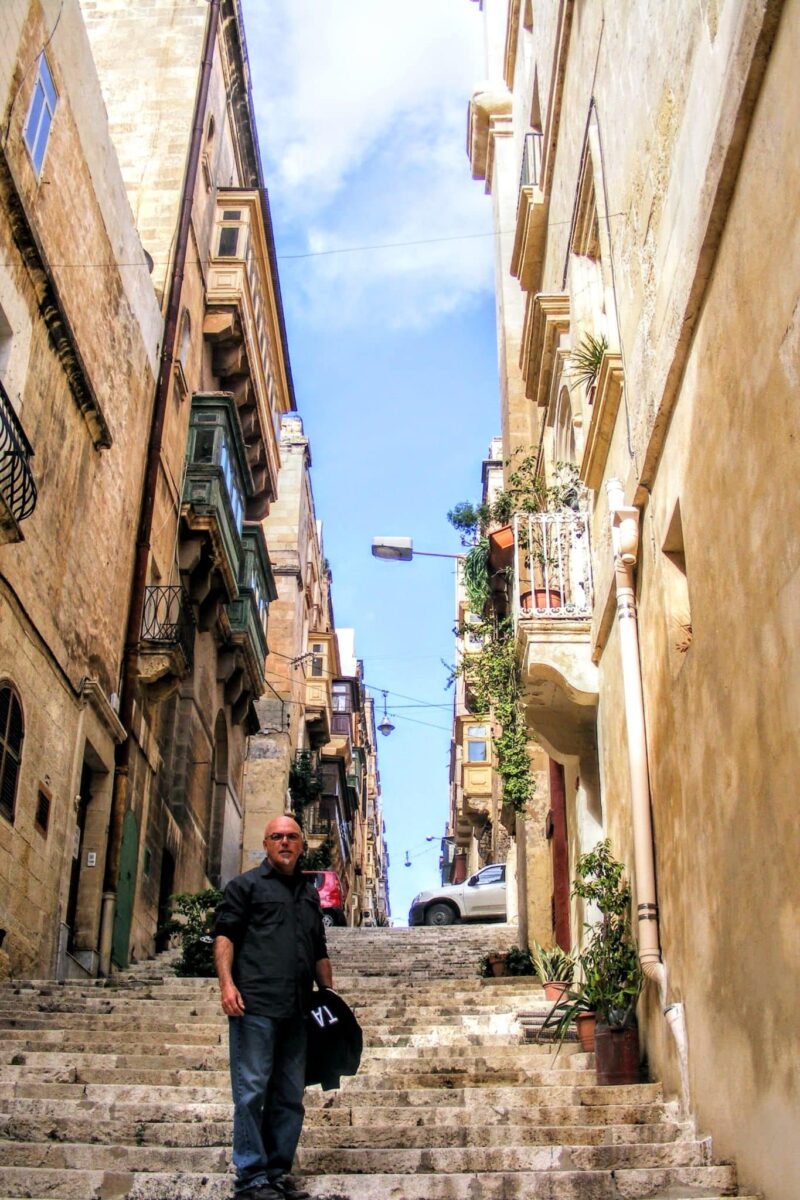 SafetyWing Travel Insurance for nomads – up to 69 all nationalities
SafetyWing covers folks who are aged up to 69. According to them, they are building a "global social safety net" for freelancers, remote companies and entrepreneurs. They have medical travel insurance and are adding comprehensive health insurance soon. They do cover pre-existing conditions which are stable as well. Cost for a 69-year-old for one month is around $130.00.
Globelink Travel Insurance – EU and UK up to 89
GlobeLink for UK and EU folks you can get extended coverage if you want to travel for say 8 months of the year and they will insure you up to age 89. If you do have pre-existing conditions as long as they have been stable for a year prior to your trip they are included in your policy. Over 50 pre-existing medical conditions are covered as standard
travel Insurance for seniors up to 89 for UK, EU, EEA residents price ranges from £139 to £170 for a single trip for a 70-year-old.
Travel Insurance for Ex-pats for UK, EU and EUAA residents
Travel Insurance for EU Residents – UK, EU, EEA, including residents of Iceland, Liechtenstein and Norway
Australian Seniors up to 90
With Seniors Travel Insurance, you're covered for medical expenses, delays, missed flights and more, so you can create lifelong memories without the worry of unexpected events holding you back. They cover pre-existing conditions and have lots of special packages for things like mopeds, motorcycles and even snow. A quote for 2 months for a 75-year-old was $1100 Aus.
Free Spirit for Senior Travellers – UK up to 90+
No matter if you are over 65, 75, 80 or 90, Free Spirit will consider you even if you have an existing medical condition. The insurance is subject to medical screening but it's a few simple questions and once answered they will provide a quote.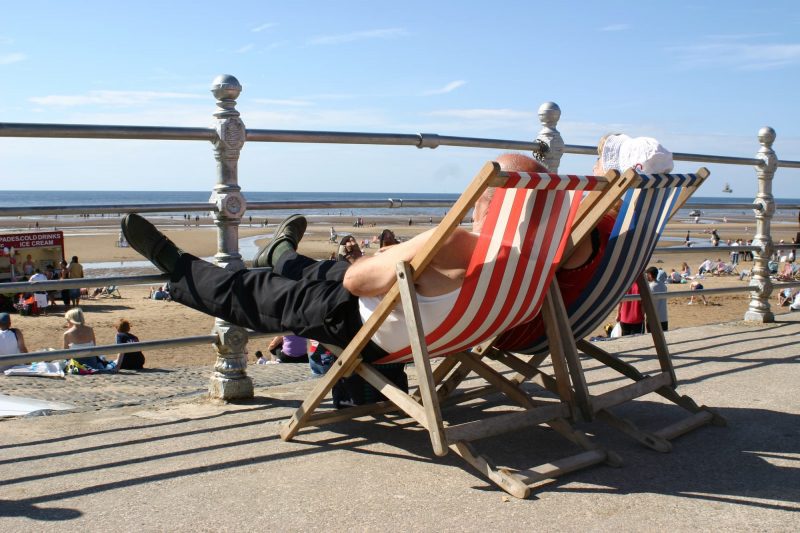 Brokers for Travel Insurance
Travel Insurancedotcom – UK, US, Canada, Australia up to 80
An easy to use online travel insurance comparison tool that allows you to check the costs and coverage levels of several policies from major insurance companies in only a few minutes to find out which insurance company offers reasonable prices with the best possible protection. You purchase directly on the website through them and they have policies for up to 80 years old with pre-existing stable conditions.
Check out Travel Insurance now
Ardvaark Compare Brokers – US travellers up to 70+
AardvarkCompare works to get you the coverage you need at a price you can afford. By comparing rates from over 30 plans, we're able to do just that. AardvarkCompare is the leading Travel Insurance Marketplace in the USA. Customers get to compare and save on their Trip Insurance. This includes several companies that will provide you with travel insurance up to 70+. For a 75-year-old for 1 month plans range from $600 US up to $1500 US.
Buy Insurance through Ardvaark Brokers now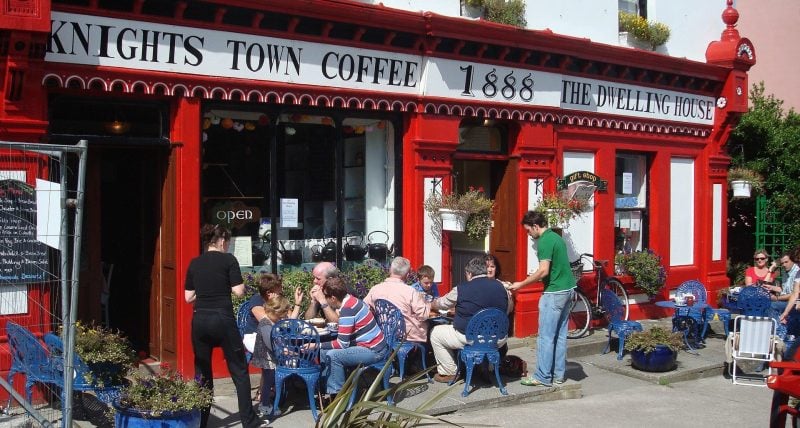 Travel Guard Travel Insurance – US up to 80
This company offers three levels of Travel Insurance Deluxe, Preferred and Essentials the prices obviously range depending on the length of the trip and where you are going. They also do cover certain stable pre-existing conditions for Americans at a variety of pricing levels. The deluxe plan comes with access to travel assistance services that are available 24/7, while the essential plan offers just the basics and is designed to be budget-friendly. The preferred plan falls between them for both expense and coverage.
Travel Guard also has some speciality traveller's insurance options. These plans cover issues like accidents on an airline, damage to rental vehicles, extended-stay medical plans, and packages for last-minute travellers. Coverage averages from $900 to $1500 cost for a 1 month period for an 80-year-old traveller.
Many of the photos in this article have been supplied by fellow travel bloggers over the age of 50. Just goes to show you we are here, we are travelling and we aren't going away and will continue to demand equal fairness in travel insurance.
Thanks to my fellow travel bloggers who are over the age of 50 and contributed some pretty amazing photos.