15 Travel Fails – epic screw-ups
We travel bloggers have our travel f**k ups just like everyone else. From getting kicked out of countries to having passports stolen or simply not turning up for a scheduled flight. We have seen and experienced every travel nightmare imaginable. In other words, although our blogs and Facebook pages may make our lives seem glamorous and exciting we have learned many a travel lesson from our personal screw-ups and travel challenges. The one thing we have learned about these travel f**ck ups though is they provide much laughter in the re-telling.
The following are 15 of the funniest nightmare travel stories and some of the lessons we have learned to avoid these travel tales of woe.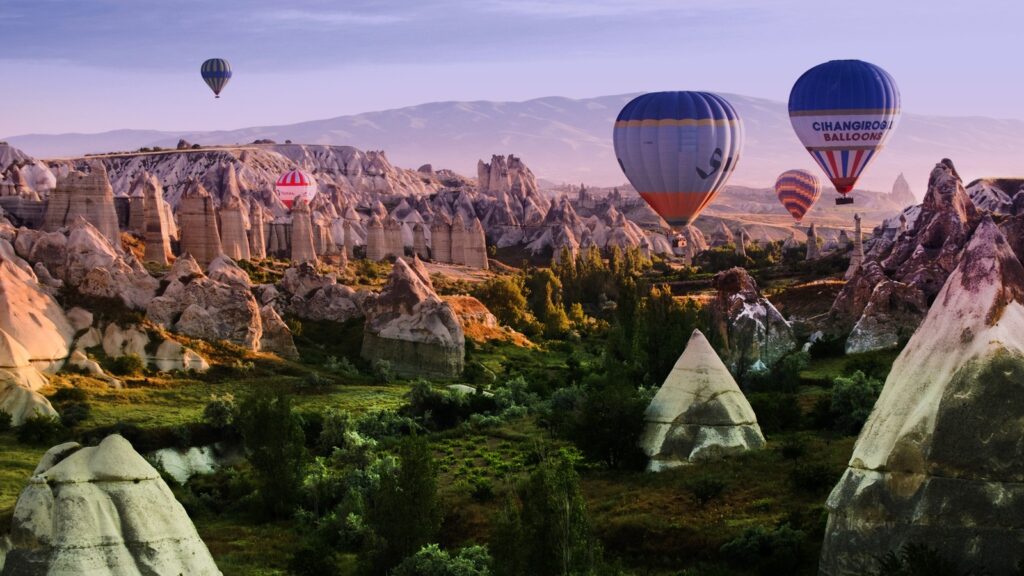 Complete Travel Fails
1. Forgetting my Passport
Beginning of 2017, I was supposed to travel to Morocco to visit a friend there. Now, I'm someone super organized who uses checklists to make sure she's packed everything, but for some reason, I didn't think I needed my passport to fly from Belgium to Morocco. But I did. Oddly enough, they didn't ask for it when I went to check my bag, nor did they ask for it when I had to pass the passport control. They simply accepted my Belgian ID. It wasn't until I had to board that ground staff stopped me from doing so, saying that they could leave me on, but that I probably wouldn't be allowed to pass the passport control once I got to Marrakech.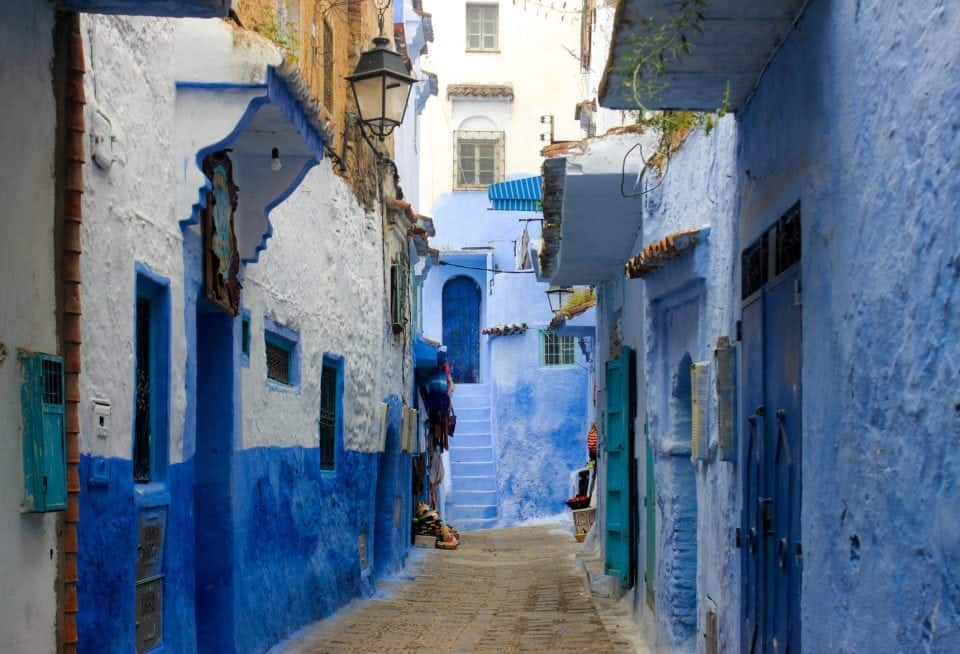 It was totally my own fault, of course, but if they'd at least stopped me at the Belgian passport control, I might have had enough time to drive back home and get my passport. It was a crappy experience, but luckily, I got to visit my friend in December of the same year and it had been well worth the wait 🙂 from Sofie at Wonderful Wanderings
2. Oops the wrong Hotel
When travelling goes wrong, this time I booked a hotel next to the wrong airport really taught me to always look carefully at my boarding pass.
So this is the story, I had an early morning flight from London to Tel Aviv (I lived in Birmingham at the time, about 2 hours away from London) and to avoid travelling all the way from Birmingham early in the morning I decided to book a hotel in London near the airport. And so I did but turns out, so I found out a week before the flight, It was near the wrong airport. Now anyone who knows me knows that I hate waking up early in the morning and would do anything to avoid it. So I tried to call the hotel and ask for the cancellation however I was unsuccessful.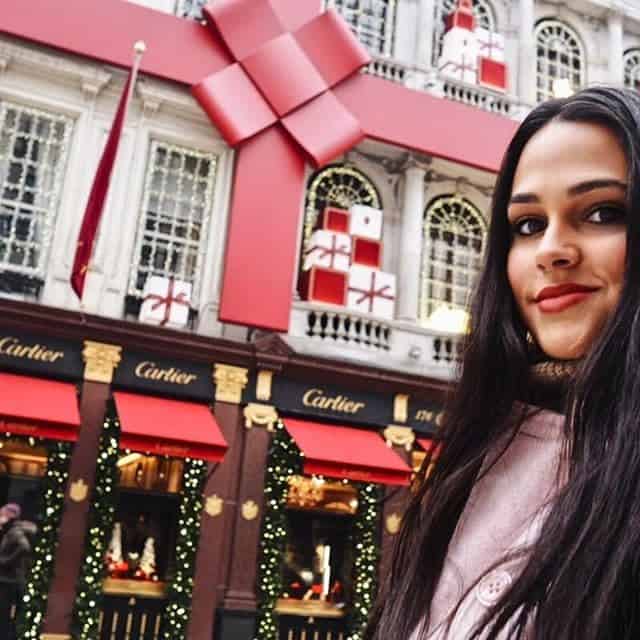 Booking another hotel will be totally irresponsible and a waste of money so I had to leave the hotel as it is and book a bus from that airport to the other. I ended having to wake up super early and miss my hotel breakfast (which I love!) only to take a bus from the hotel to the airport and later from the airport to the other airport. I was also nervous not to find the bus stations or not knowing exactly where to go. It was such a hassle but I definitely learned my lesson from this travel f**k up and I made it to my flight. From Hadas at The Fashion Matters.
3. Always check the information
I travelled through India for almost one month and always thought about myself as an experienced traveller, ah well… On my second day in Delhi, I planned to take the train from Delhi to Accra to visit the Taj Mahal. I already had my train ticket, paid for it and just took a taxi to the station. When walking towards the entrance of the station, there was a guy who ran into me and told me that the train to Accra wasn't going and that all connections to Accra were cancelled. I believed him and didn't even check – stupid, I know.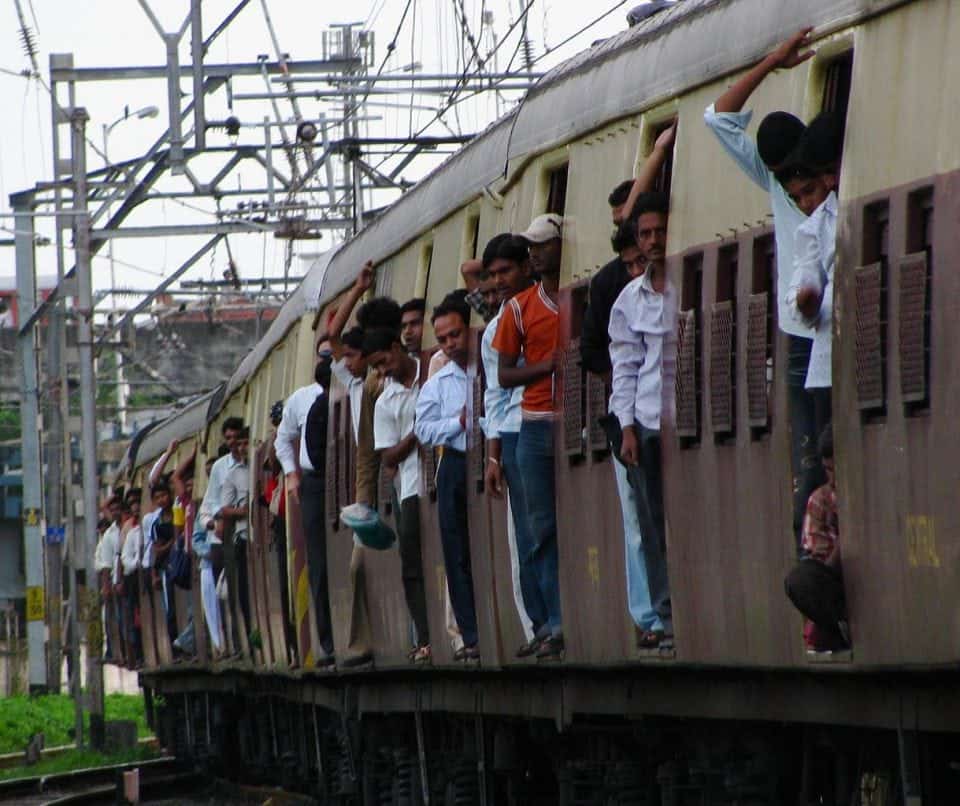 He immediately came up with a solution and told me that I could follow him to a travel agency around the corner and that he would organise something for me. I followed him, we entered the agency and I still didn't see anything weird in it – don't ask me why. In the end, the guys told me that there wasn't any bus or train going to Accra on that day and that I could simply take a cab. Awesome. Hopped on the cab, paid lots of money and had a beer to wash down the anger. Apparently, this is a well-known rip-off. From Anne at TravellersArchive.
4. Dates are funny things
'Damn', I curse, 'Why does this stupid system keep giving me an error when I'm trying to book airport parking?' The error note glares at me in big bold letters, accusing me of trying to book parking for a time in the past. As if I could be that stupid!
I'm looking at my booking confirmation which clearly states I need parking from 9 am on the 3rd May. It's 4pm on the 2nd May so I'm fine. Or am I? I check my calendar and my stomach sinks. The horrifying realisation sets in, that when I was happily chatting away to my boss earlier today, I was actually supposed to be at the airport preparing to board the first of our flights to the Maldives. Fingers trembling, I fumble with the number to call my new husband and between hysterical sobs manage to explain the 'f**k up of all f**k ups'. How could I have been so dumb/got my dates mixed up/left the arrangements for parking so late?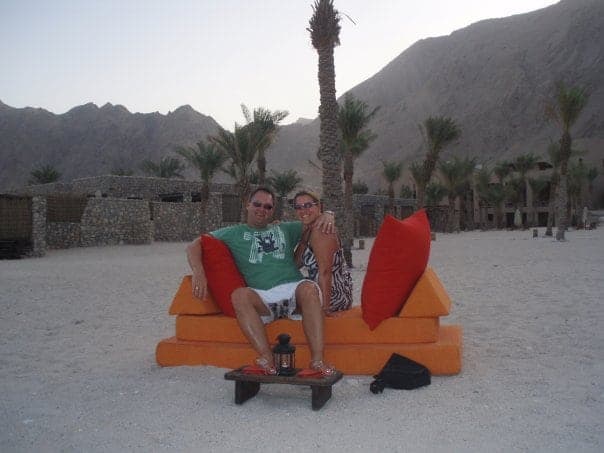 My only defence is that I'd recently lost my mum, and many things I'd found easy before, now felt akin to the sensation of being thrown around in a swirling vortex full of snarling snakes. I wasn't coping well and this mishap threatened to unhinge my already fragile state.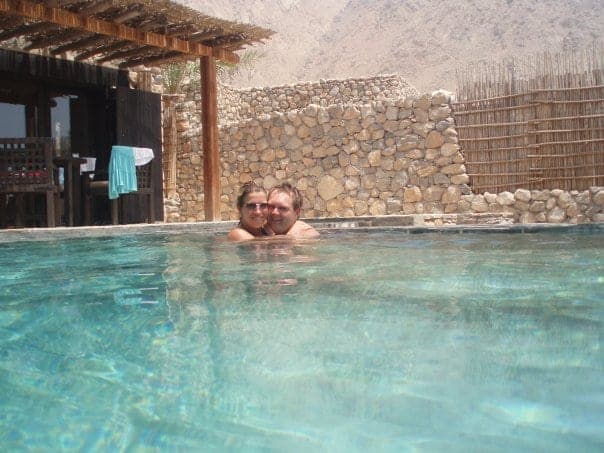 Fortunately, Hayes & Jarvis were sensational and managed to book us on flights the next day, change our hotels and miraculously soothe my frazzled nerves. Nevertheless, this mistake cost us an extra £1,000, even after the travel company sacrificed all their commission on the flights. We went on to have the trip of a lifetime, staying in an incredible overwater jacuzzi in the Maldives before a cultural week in a fabulous beach pool room in Oman. I only wish the beginning wasn't memorable for all the wrong reasons. From Anne at Traveltheglobe4less.
5. Layovers and flights lesson
My worst travel f**k up has got to be the time I booked flights out of China that had a layover in China!
It doesn't sound like that big of a deal at all but the thing is, when you're going to China on the 72-hour visa option, you can't have a layover within the country when you are exiting. A dumb rule? No doubt, but it's a very real rule!
Long story short, we found out twelve seconds before boarding our flight while on a layover in Moscow and were denied boarding. I tried to get another flight on the fly and in my frantic clicking, accidentally booked ANOTHER flight with a layover in China. We saw our plane take off and now we were stuck.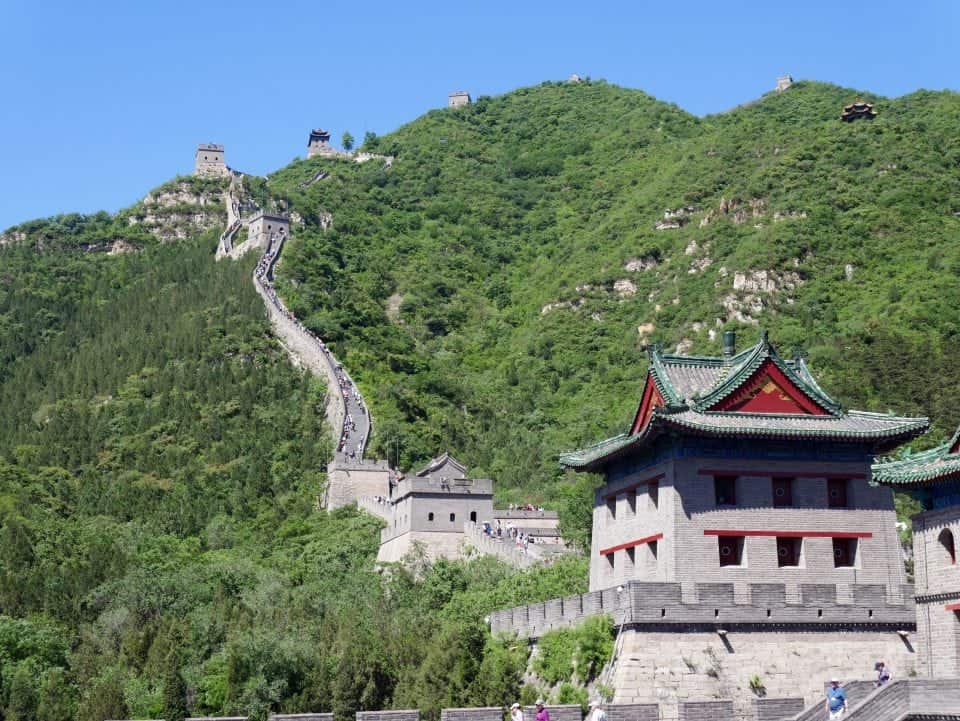 Eventually, we bought a flight that was direct to Seoul, our goal destination after China, but it was a massive headache. I had to jump through hoops to cancel my mess up the booking and to top it off, we were stuck in terminal F in the Moscow airport for about 20 hours as we didn't have Russia visas since it was just a layover! Ridiculous… From Nina at Where in the World is Nina.
Travelling isn't easy even for travel bloggers
6. Disaster in Berlin
After partying all night in Prague, a few hostel mates and I decided to hop the train to Berlin to see what that was like. By mid-afternoon the next day (still no sleep) we had been up for over 30 hours straight and were hopped up on more coffee than I want to think about.
That coffee got its revenge, though, because shortly after leaving the Brandenburg Gate I felt a SIGNIFICANT bowel movement. Between the caffeine and the deliriousness of no sleep, I immediately developed a flop sweat and speed-walked, with clenched butt cheeks, to the nearest cafe I could find – which was over a kilometre away.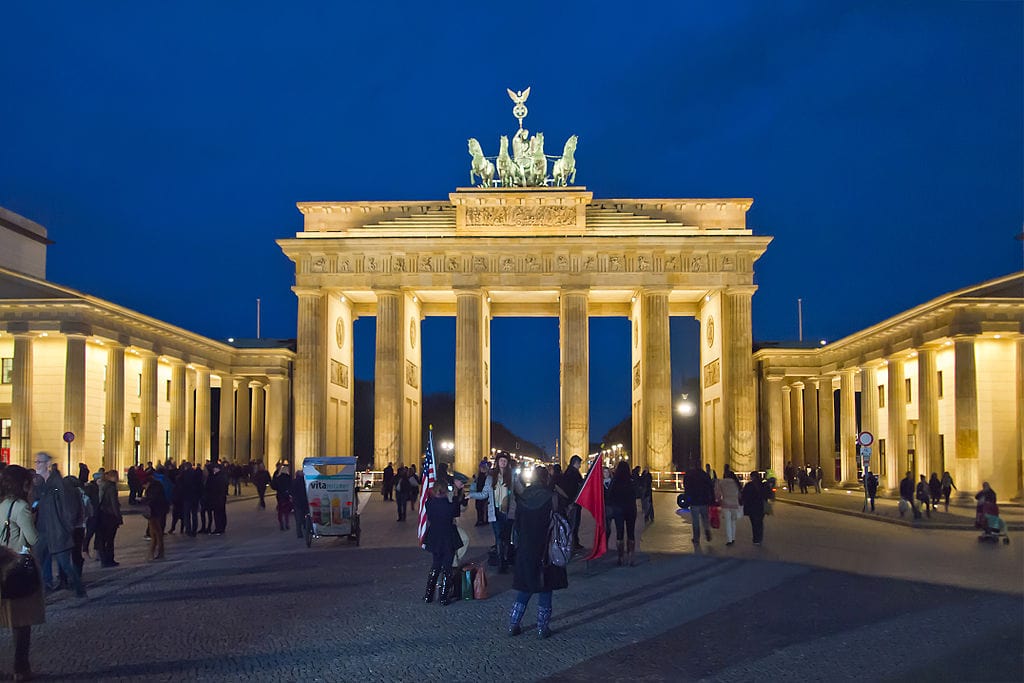 I was in bad shape when we got there, and after convincing the staff to let me through, I got into the stall and realized there was no toilet paper. I was such a mess that I just used my underpants to clean up and left. It was a disaster but it ended up being our most memorable night in Berlin 🙂 From Scott at International Hotdish
7. Common sense
And that is something that wasn't always there for me. From putting myself in sketchy situations like that one time when I almost got raped while hitch-hiking in an isolated area of the Turkish Cappadocia to when I had a very close call getting involved in a bus accident in the French Alps.
Luckily, the possibility of something going wrong is very low, and the chances of you having a blast while travelling the world, endless. From Inma from a World to Travel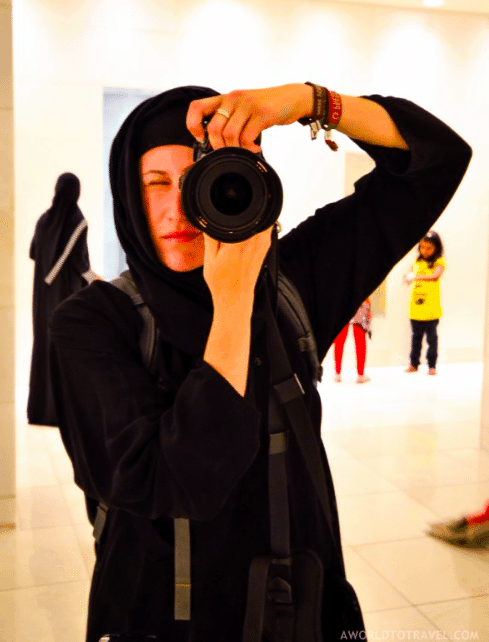 8. Checking the time difference
My travel f**k up had me travelling from Germany to New Zealand back in 2011. I already had a return flight to Australia from Germany from a previous trip, so all I had to do was buy a flight from Australia to New Zealand. Which I did, and then I forgot all about it.
It was only when I came to my online check-in for my flights, that, to my horror, I noticed I'd booked the flight from Australia to New Zealand on the day before my flight from Germany arrived in Australia.
Ultimately, I'd gotten confused about the time difference, and had used my departure day from Germany instead of my arrival day in Australia for the booking! I had no choice but to bite the bullet and buy another flight, which was much more expensive due to the last minute nature of it. These days I tend to be a lot more careful about dates when buying tickets that cross multiple timezones! From Laurence at Finding the Universe
9. Missed flights
Over the years, I've made quite a few travel mistakes (like booking a hotel in the wrong country or booking a hotel for the wrong year), but my silliest mistake was missing a flight home.
People miss flights home all the time, but what was so stupid about this mistake was I was actually at the airport that day dropping my brother off for his flight. I was even at the airport at the exact time of my flight, with plenty of time to get through security and to the gate. I even had my passport on me. I had, however, forgotten that I was due to fly that day.
It wasn't until a day or two later when I went to check-in for my flight that I realised it had already flown. I had to purchase another ticket quickly – at considerable expense – to get back to work in time. James from Worldwide Shoppers Guide
10. Always check your time zones
We were visiting my mom in Brazil and decided to take her on a trip. We had 2 lovely weeks in Salvador and they were so lovely that one day, we woke up and were getting ready for another day at the beach when my husband came rushing from the room saying that we needed to leave. We were wearing swimwear, everything else was scattered around the house we rented and the flight was 2 hours away. We packed up our stuff, tidied up the house, got the car and drove to the airport, missing the right exit a few times and then taking another half an hour to return the car to the rental company.
We arrived at the gate 15 minutes before the flight – luckily, it was a domestic one and Salvador airport is quite small.
It happened because our phone calendars were all messed up due to time zones so everything appeared to be a day later than the correct date. We learned to use the calendar properly then and hopefully will avoid this travel horror story forever. Thais from World Trip Diaries
Travel Nightmares
11. Travel F**k ups – Indonesian style
In my early twenties, I flew across the ocean for the first time. Solo! To SE Asia! It was the early 90s, so travelling was a lot more difficult. We didn't have Google maps or translate and there were no cell phones. It was difficult to even find a landline most of the time.
Being young and on my first adventure abroad, of course, I fell in love in Indonesia. I wanted to spend as much time as possible with my new love, so I waited until the last minute possible before heading down the mountain to board my ferry back to Malaysia.
My visa was expiring the next day! I let the taxi driver know that I was in a hurry and what time my ferry was leaving, in true Indonesian style he said, "tidak apa apa" and off we went. His driving was terrifying but I had faith that at this pace we would get there in time. Then, the engine made a thud and the car rolled to a stop! Together we walked to a little market, which fortunately was relatively close. He purchased Anggur, a sweet syrupy wine.
I thought maybe he needed a drink while he figured out what to do. We walked back to the car quickly. He opened the hood and poured the liquor into the engine! Then casually gestured for me to get back in the car. I really had no other choice if I hoped to get to my ferry on time. So, I climbed into the backseat and miraculously he started the car. He raced down the mountain, skillfully wove through the traffic once we hit Medan, and pulled into the ferry terminal. I breathed a sigh of relief my ferry was at the dock. I opened the cab door, grabbed my backpack, took a few steps – the ferry sounded its horn and began to pull away from the dock! I didn't know whether to laugh or cry, it was literally like a scene from a movie. When I turned back around, my taxi was gone.
In a daze, I walked to the ticket counter and with my kindergarten level, Bahasa Indonesia tried to explain what had happened. Luckily, an Indonesian family came to my aide. They spoke English very well and said they had a friend that worked as a travel agent and they offered to drive me there. After spending 3 months in Indonesia, this hospitality and helpfulness didn't phase me at all. So many people welcomed me into their homes, took me on tours of their villages, and treated me like family throughout my stay.
So, when the family asked me to go with them I hopped right into their car. They then drove me to the travel agent and explained the situation. The travel agent made a few calls and soon I had a plane ticket out of Indonesia for the next day (the same day my visa expired)! The family then asked where I would stay for the night. I confessed I had no idea. They said they wished I could stay with them but they were also travelling (I had met them at the ferry terminal, after all).
They asked their friend for a recommendation about a place to stay by the airport. Then, they drove me there! I had to reassure them a million times that I could get dinner alone and that I would be ok. Once I finally convinced them, we all hugged and said "Selamat tinggal." I stayed the night in a lovely guest house, filled with young adults from Ireland. We went to get dinner together and that night I won for the best travel tale. True story – I cannot make this stuff up! Robin Harwick from lifeeducationtravel
12. Hiking Fail
Sometimes you just need to take one wrong step to completely ruin your holiday. My friend Martina and I were having the time of our lives visiting Kyrgyzstan last summer – we were on the last day of a three-day hike in the Tien Shan mountains. We slept under the stars, summited mountain passes covered in flowers, and lunch by a pristine mountain lake. We just needed to hike out a valley and then we would be back in Karakol before starting new adventures around the country.
I was hopping on rocks to cross a river as I had done a thousand times before when I hopped on an unstable rock and ended up into the river – with my camera and phone on me. I screamed 'my camera! my phone!' so everyone thought I was ok, but when I tried to stand up… I couldn't. My ankle had swollen to the size of a balloon, it was badly bruised, and I was unable to walk.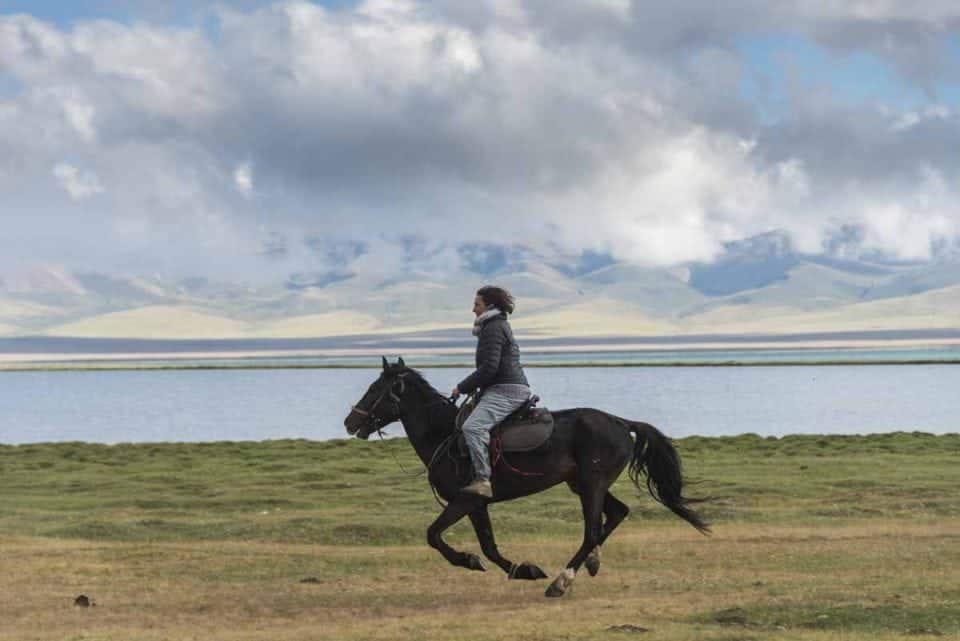 Luckily, our guide was able to find a horse for me but when I managed to get myself into a hospital, the doctor decided to put my foot in a cast. A normal person would have said goodbye to what was supposed to be a hiking holiday, right? Not me! I just swapped hiking for horse-riding, and had the time of my life in Kyrgyzstan! Margherita from The Crowded Planet
12. An Unexpected Dash to the Airport in the Middle of the Night
It was about midnight in Chiang Mai, Thailand, our two kids were in bed for the night, and I was about to go to sleep, too. But before I drifted off, my husband asked me if I could double-check the details of our upcoming flight that I thought would take place about 30 hours from now. (Since I was the one who made the booking, he wasn't able to check himself.)
I logged into my email and to my complete horror, the flight confirmation email said our flight left six hours from right NOW! Since it was an international flight, we needed to be at the airport in three hours, at three in the morning! The next two-and-a-half hours were a blur of packing everything up in record time, and frantically trying to figure out how on earth we'd find someone to drive us to the airport at that hour. In our neighbourhood, there were no taxis, tuk-tuks, or songthaews around at that time of night.
Fortunately, the security guard at the condo complex we were staying in had a friend who could drive us. He was worried we'd think the price quoted was too high, but to be honest, we would have paid almost anything since we were so grateful he'd found someone to help us at such an ungodly hour – his friend deserved every single bhat we paid him! At 2:30 am, we woke up our bewildered kids and let them know we were leaving for the airport! Our travel day was exhausting since my husband and I hadn't slept a wink, but fueled by coffee, we made it through the day without any other travel mishaps. Sheralyn from Paradise Found in Maui
13. Making plans in India
We were already in India and decided to go to Agra to see the Taj Mahal at the last minute. I booked a last-minute flight for the next day, planning to visit the Taj Mahal the morning of the day after then making our way to Jaipur in the afternoon. Sitting at the airport the next morning I had a thought and said to my hubby "Wait, what day is it?" (We always lose track) Of course, it's Thursday! Oh no, the Taj Mahal doesn't open on Fridays! No worries, we should be at Agra by 3 pm at the very latest, plenty of time to get them before it shuts at 7 pm.
Boarding time comes – and passes! Around the time the flight was meant to leave, we start getting onto buses to go to the plane. We take off more than half an hour late.
Land in Delhi and the baggage takes FOREVER, and even though we emailed them before we took off in Mumbai, our pre-booked car and driver was no longer waiting for us! We spent the next two hours getting the run-around, with the result – "you were a no-show, bad luck!".
There was still a chance to get to Agra before sunset, so we started trying to organise another car! The first price was so high hubby got up and we walked away in disgust! The next place was almost half the price, but was still more than our night in the Hilton at Agra! We were running out of time, so just did it!
Traffic was, of course, horrendous, and time was starting to look close. We were about 20km away and we almost blew a tyre on the expressway! The outer layer shredded and was scattered all over the road and a large part of the back bumper was broken off. That was the end of the Taj Mahal. You would think it couldn't get worse? Wrong. Next, the car wouldn't start. There was a teeny bit of luck on our side, the car was a manual, and we were able to push start it!
We dawdle into Agra on a mostly flat spare, to arrive at the hotel at 7 pm in the dark. As a shining light for the day, the manager upgraded us to a nice room which, if the weather was good (it wasn't!), would have a view of the Taj Mahal in the morning.
So a very expensive detour from the south of India, just to see the Taj Mahal, and we didn't see it! Josie from Josie Wanders
15. Lucky in Peru
Before heading to Machu Picchu, it became apparent that there were many teacher's strikes occurring in Cusco. For days before our pre-booked train journey to Aguas Calientes (Machu Picchu's train station), our time in Cusco was already pretty disturbed; fires were being burnt in the middle of the streets, people were chanting at early hours of the morning and roads were entirely blocked for the duration of about 5 days.
The night before we were set to leave for the magnificent Machu Picchu, we received an email to tell us that protesters were blocking all trains from departing from the main centre of town. So instead, we were forced to get up at 4 am and drive 2 hours in a taxi to the next station possible. A major inconvenience to say the least, but there was no way that we were going to miss out on this trip!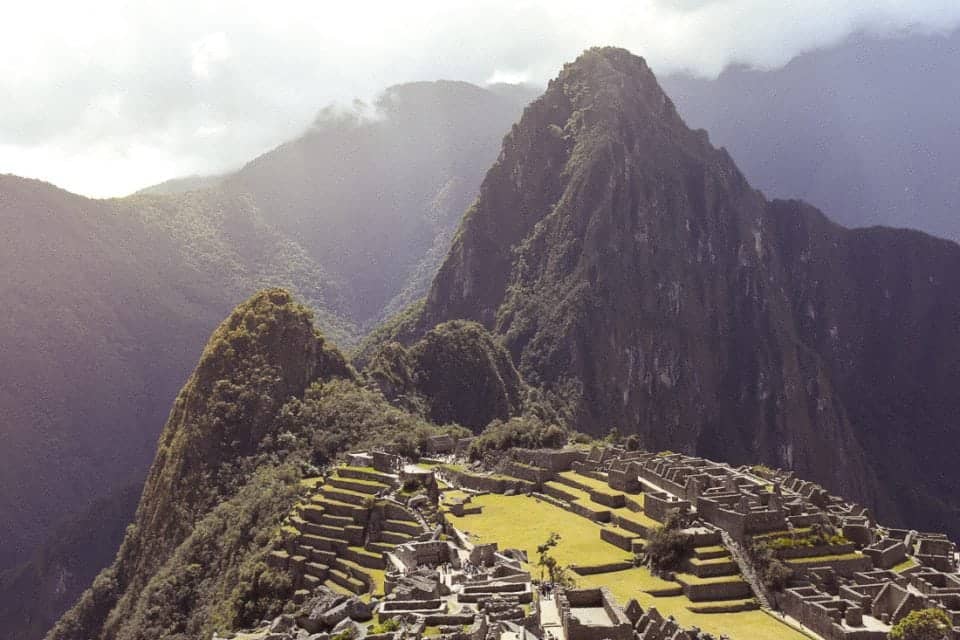 All was smooth sailing for our departure, we got up hours earlier than expected, drove to the next station and boarded the train to Machu Picchu. We arrived easily, experienced the beauty and unbelievable scale of the world heritage site and were set to head back down to Aguas Calientes when drama quickly struck.
Whilst waiting in the huge queue for the bus back down the mountain, one of the private tour guides standing behind us said: "Have you heard the news?" – "The protesters ripped up the train track and we're stuck here! The only way to get out is to hike 2 hours to the nearest road and organise a car to pick you up"
Of course, this was not what we wanted to hear, especially because it would take 7 hours for a car to arrive, and we would be waiting in the middle of the Andes mountains with no appropriate clothing, cellular signal or adequate food – or safety for that matter – in the middle of the night. And to top it all off, we would then have to drive over 7 hours to get back to Cusco… All hotels in the town were booked out, and the only soluble option was to simply start hiking.
Thankfully, there was a small rumour that they were trying to fix the tracks and that all passengers should stay put. Thousands of people were waiting in the station with no real understanding of whether the trains were actually coming.
Eventually, after a 7-hour delay, the trains began to roll in. Passengers were very agitated and overly tired; fights started, aggression towards rail staff was invasive and the station was becoming more and more intense. Thankfully, everyone was ensured that they would eventually be leaving Machu Picchu. The train that was supposed to leave a 2 pm, didn't depart until 12 am…
Unfortunately for many back at Cusco, the trains were going to be cancelled for the following few days, and those that had travelled from distant countries had no possible chance of visiting. Thankfully I had the opportunity to see this place, but I could feel the pain of many travellers whose time in Peru was going to fall short. No one wants to travel from countries like Australia to see such a sight just to have it fall to pieces. Kate from Travel For Difference
So there you have it some epically funny traveller's tales of total unmitigated screw-ups and disasters. Don't think that's everything yet there are still another 30 more stories to go so stay tuned.
15 More Funniest Epic Travel F**k Ups & Fails
12 Even More Travel Fails & F**k Ups | Tourism Disasters
What is your travel F**CK UP, send it in and get it added to this epic list of travellers' screw-ups around the world.