12 more Tourim F**k Ups and Fails
It may seem all glamour, gorgeous posed photos in front of beautiful waterfalls with our hair perfect on Instagram but we all have our travel fails and tourism disasters that you don't hear about.
Those irritating shots of our legs in a hammock typing away on our laptops or those horrible flip flops in the sand with turquoise waters beckoning us forward. Trust me we travel bloggers and writers really do have some horrendous moments when travelling. Our nightmare travel stories become fodder for blog posts when we have recovered and we can now see the funny side of sharing our most epic travel fails and f**k ups with our readers.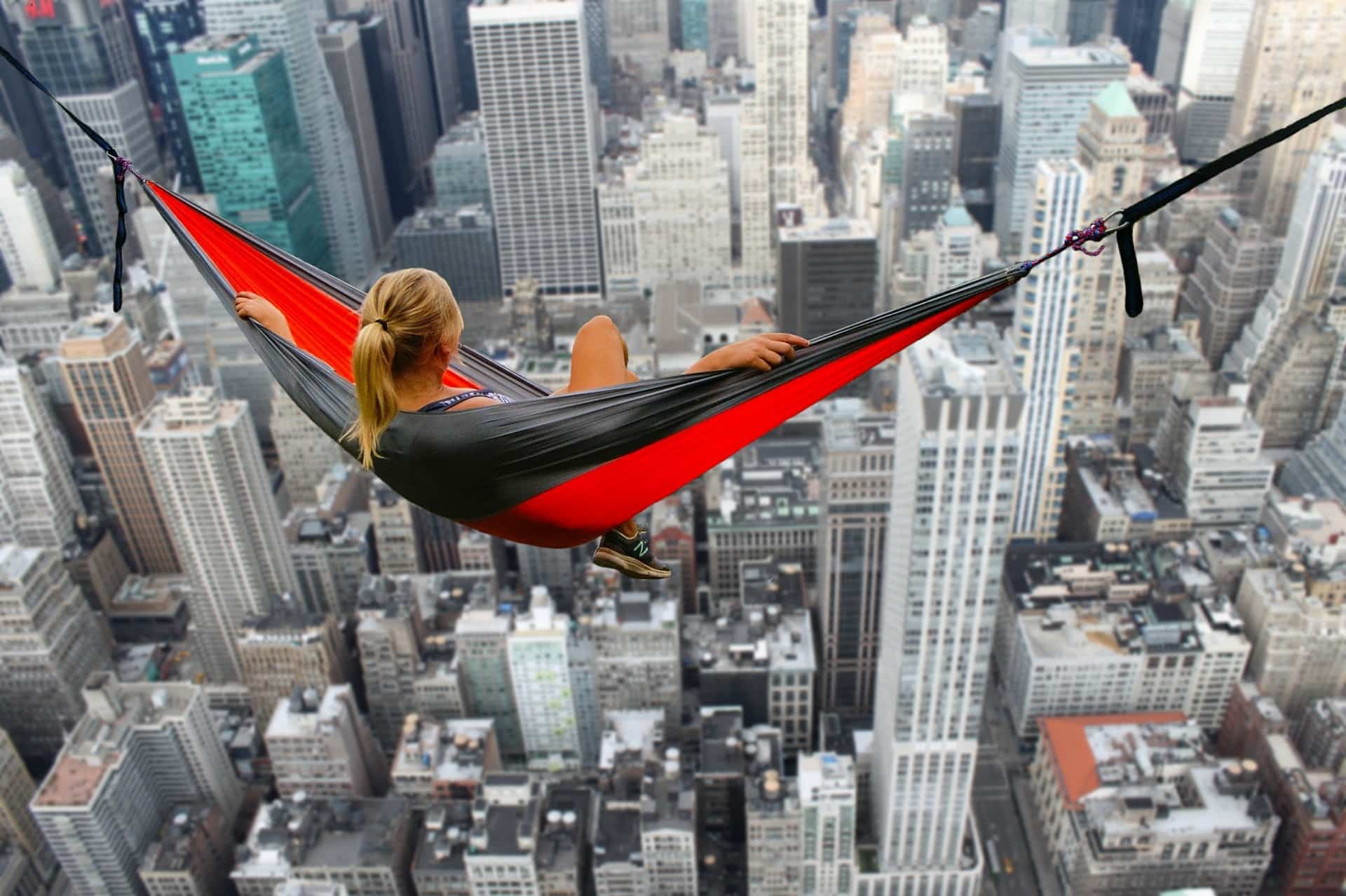 This is part III of the Funniest Epic Travel fails and f**k ups which has been a giant collaboration with many of my fellow bloggers and writers. It has been a great joy to compile and has provided me with many a good laugh. So for your entertainment pleasure here is another 12 travel nightmare stories and some of the lessons we have learned to avoid these travel tales of woe.
Read Part I of Epically Funny Travel F**k Ups and Fails here
Part II 15 More Epic Funniest Travel F**k Ups and Fails here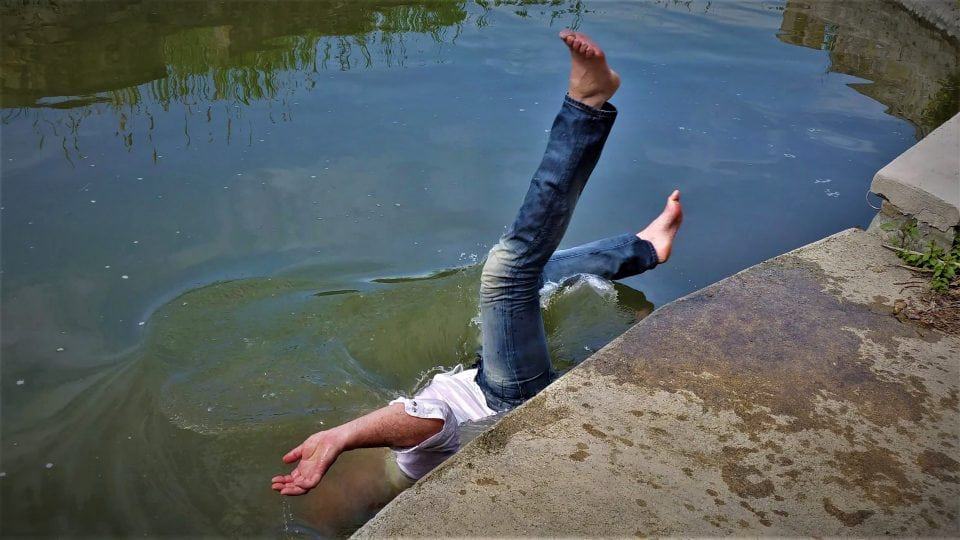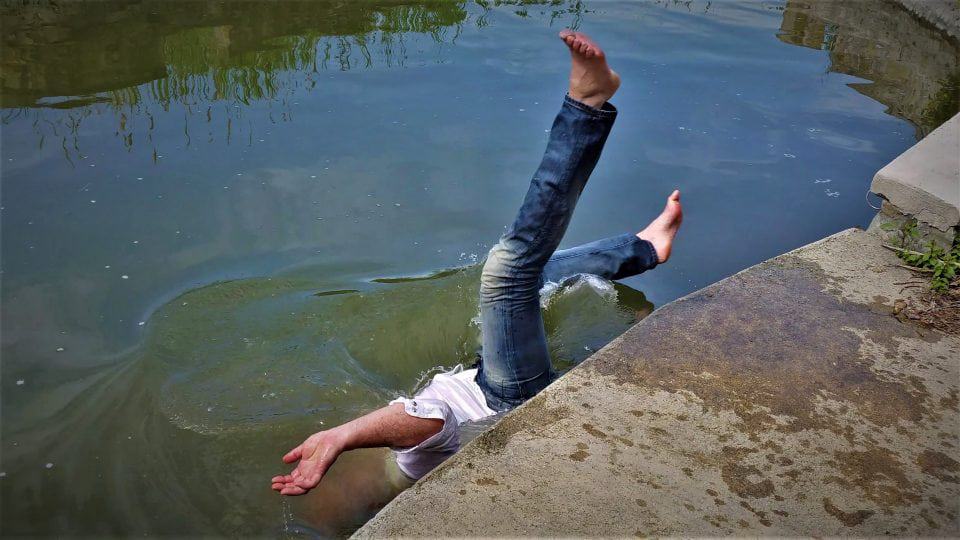 Travel bloggers tales of travel fails & tourism disasters
Holiday Celebrations
While I was teaching English in Ecuador, a friend and I decided last minute to fly to Argentina for Christmas and New Year. We made the mistake of not making any reservations and arrived in Buenos Aires on Dec 23 discovering there was no place to stay and all the buses to the places we wanted to see in Argentina were sold out.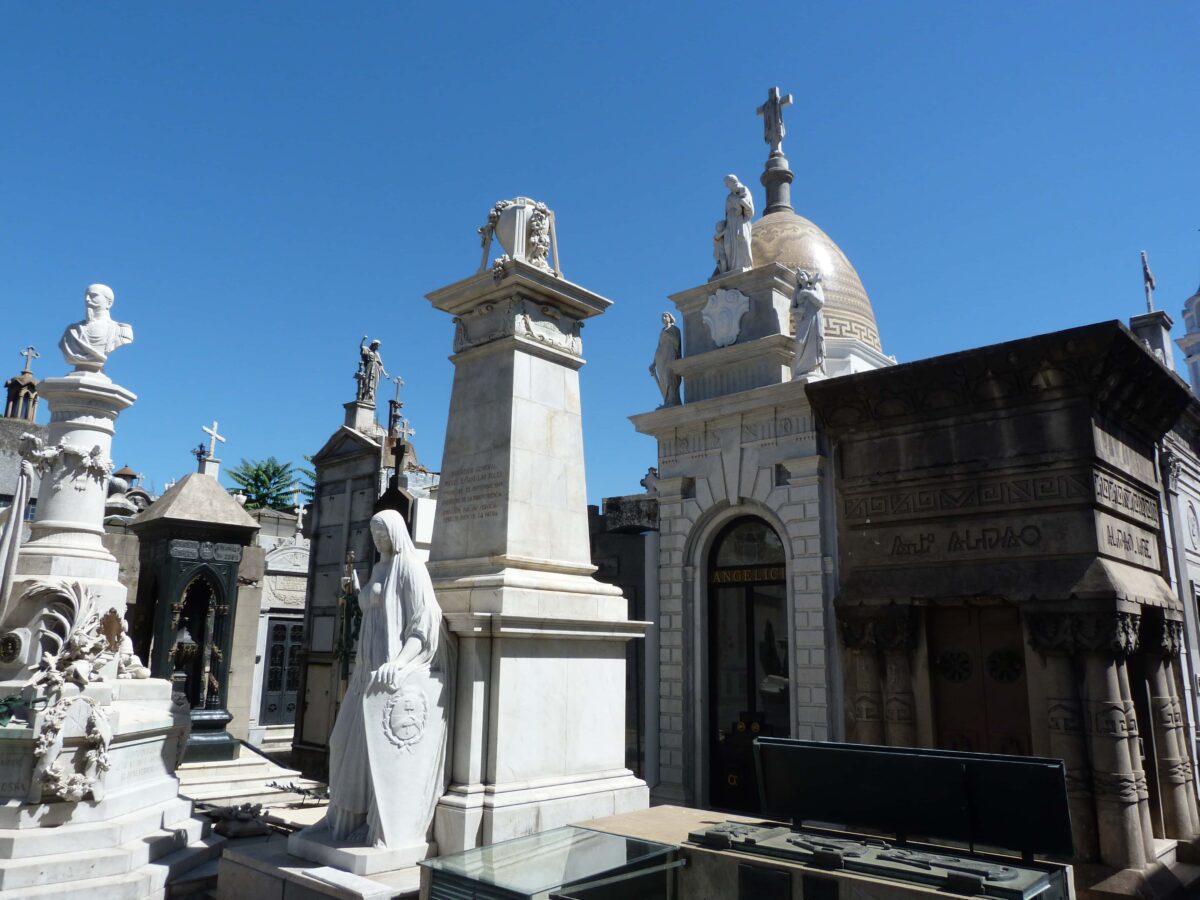 We managed to get a bus ticket to Punta del Este, Uruguay and another ticket to Punto del Diablo for the next day. We spent the next 24 hours at the beach and walking around Punta de Este and were heading back to the hostel to get our bags for the 4:00 pm bus when we saw a clock in the public square. It was 4:09 pm.
We hadn't realized Uruguay was in a different time zone! Needless to say, we had already missed our bus so we had to hitchhike on Christmas Eve. If this wasn't bad enough, I had a Spanish Paella in a dark restaurant for dinner and discovered after eating that it was still bloody inside so I spent the night in the bathroom due to food poisoning. I was surprised to feel relatively well on Christmas Day so I went to the beach, only to get one of the worst sunburns of my life – I was peeling until January. Lisa from The Hotflash Packer
The Procrastinator
I'm a "fly by the seat of my pants" kind of traveller, and that comes with certain pitfalls. Planning a trip is exhausting, so I usually just secure the first few days and then figure the rest out as I go along. I had been travelling around Scotland for a couple of weeks and found amazing airfare with a 2-day stopover in Reykjavik on the way back to the U.S.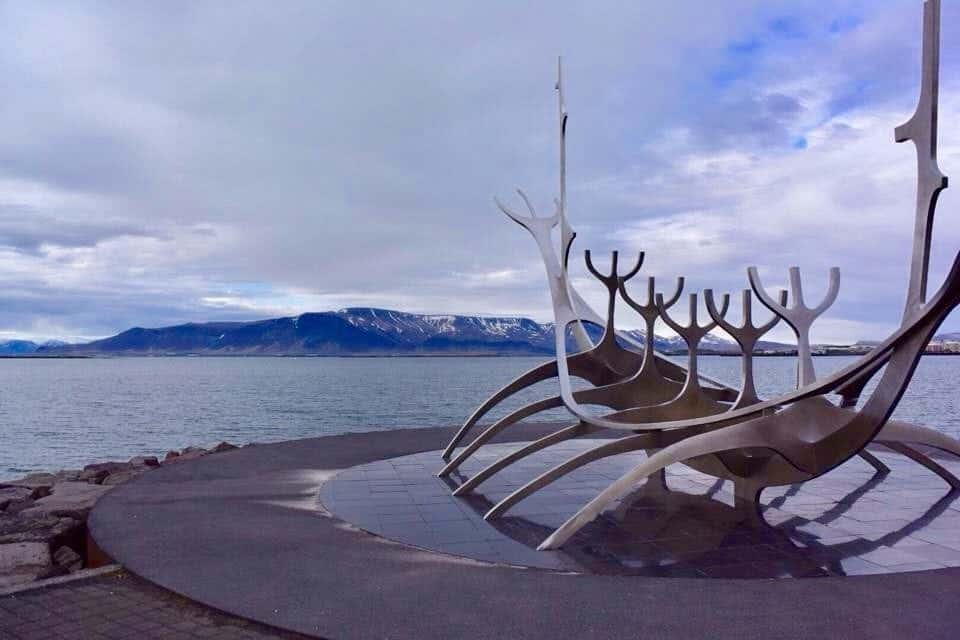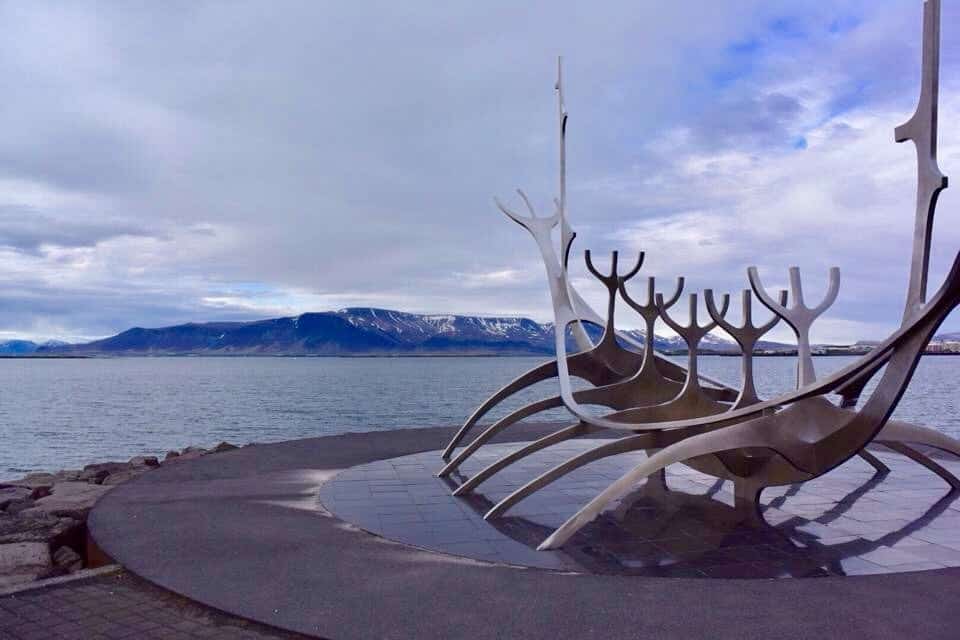 Unfortunately the last few days in Scotland we're rich in experience and natural beauty, but not so much in wifi. "That's okay," I thought, "airports always have wifi." I would just wait until I land in Reykjavik and take a few minutes to book a room from the airport.
The wifi was perfect and I found a room rather quickly, so I made my way to the desk to get a bus ticket into town. I was shown to the bus stop and waited in the freezing rain for a while every bus but mine came. I went inside to ask when the bus was expected and was told: "after the flight." After the flight? What does that even mean?!
After some prodding, I found out that meant that I had to wait until the next flight got in and take the bus with those passengers 2 hours and 45 minutes later. That also means that the lady was going to let me wait for a bus in the cold and rain for 3 hours!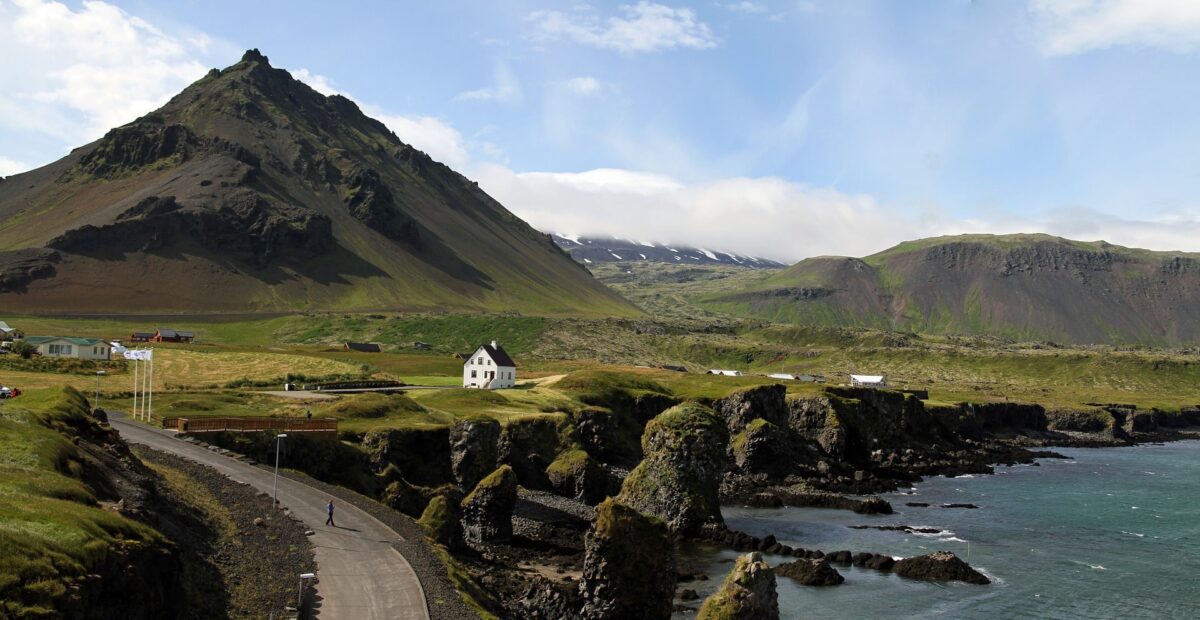 I tried to rent a car, but all were sold out. I settled into the one coffee shop in the airport and waited. Not ideal, but I figured it out, had lots of expensive coffee and finally made it into Reykjavik. That mix up took a pretty big chunk out of my time in Iceland and wasn't the best start. Turns out I was lucky to get a room. I've since heard stories of travellers ending up homeless due to lack of hotel space in the city. I'd love to say I learned from this experience, but I'm still a huge procrastinator. Mags from Mags on the Move
The Most Important Rule on Russian Trains
I learned the most important rule about travelling on Russian trains in a place called Sludyanka, not far from Irkutsk near the glorious Lake Baikal. And the rule is that all Russian trains run on the Moscow time zone. Every clock you see at a train station in Russia is on Moscow time. It can get a little confusing.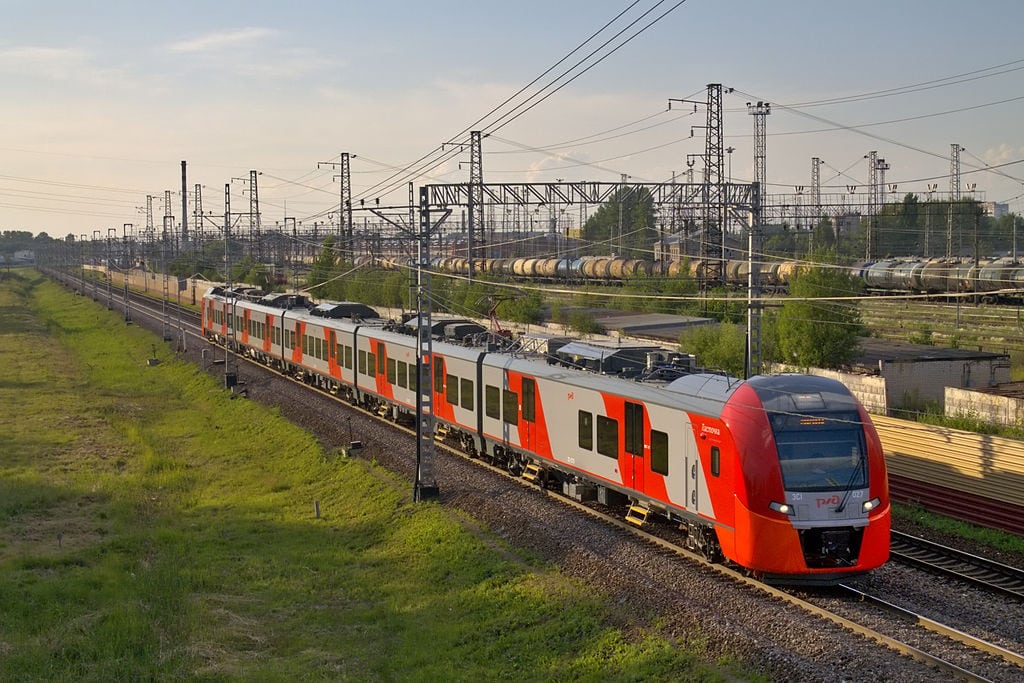 This was part of our Trans-Mongolian experience. We had chosen to stop off at various cities, lakes and towns on our trip across Russia before crossing into Mongolia.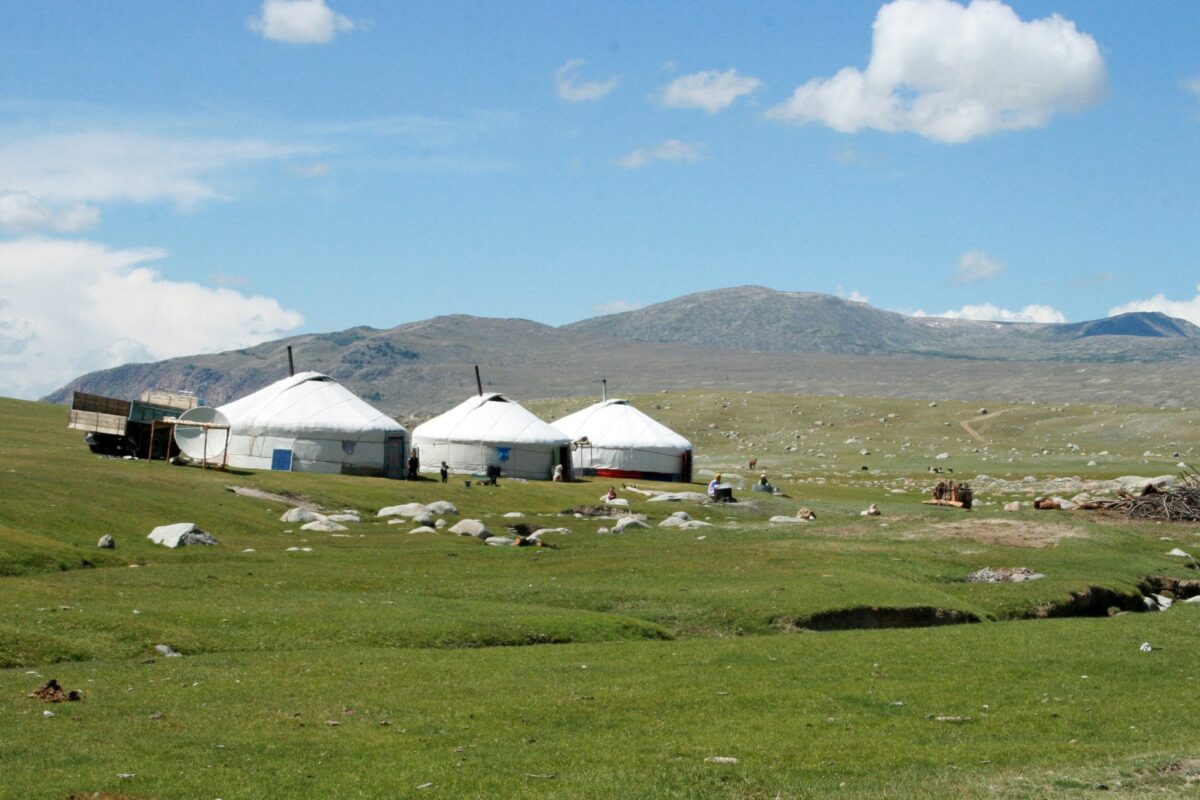 At this point, we'd stopped in St Petersburg, Moscow, the Golden Ring towns and cities, Yekaterinburg and Irkutsk. We travelled virtually all of this on Russian trains. You'd think we would know what we were doing. We booked trains online, in person at railway stations and even in German (which I hadn't spoken for around 15 years!).
For this part of the trip, we were taking a break from the Trans Mongolian trains by taking a trip on the Circum Baikal train around the largest, deepest freshwater lake in the world, Lake Baikal. I'd booked the ticket online and we were planning to catch a ferry that connected with the train.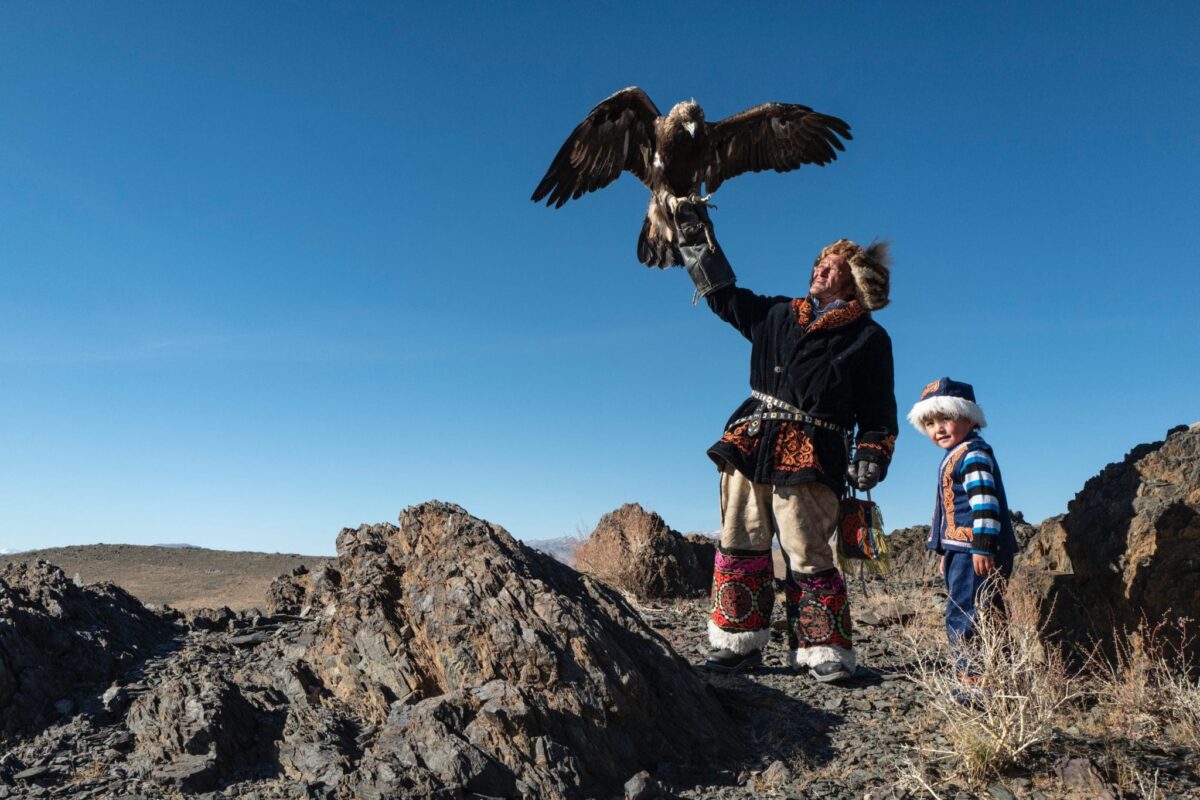 Except, remember, all Russian trains run on Moscow time. We were on Irkutsk time. There's a 5-hour difference. No train or ferry for us. Our pre-booked and paid for accommodation wasn't needed, a new booking in a new place was required.
Still, we had a night in a new place, instant noodles for dinner and breakfast as that's all there was and of course, we had a story to tell. Sarah & Nigel from A Social Nomad
Severe wardrobe malfunction in Ho Chi Minh City
We arrived in Saigon after an arduous bus journey involving two breakdowns, a defunct aircon and a kamikaze driver. The guest house was lovely, and we were especially grateful that we had access to a washing machine. As full-time travellers, such things take on great importance! With this luxury, we decided to wash as much as we could.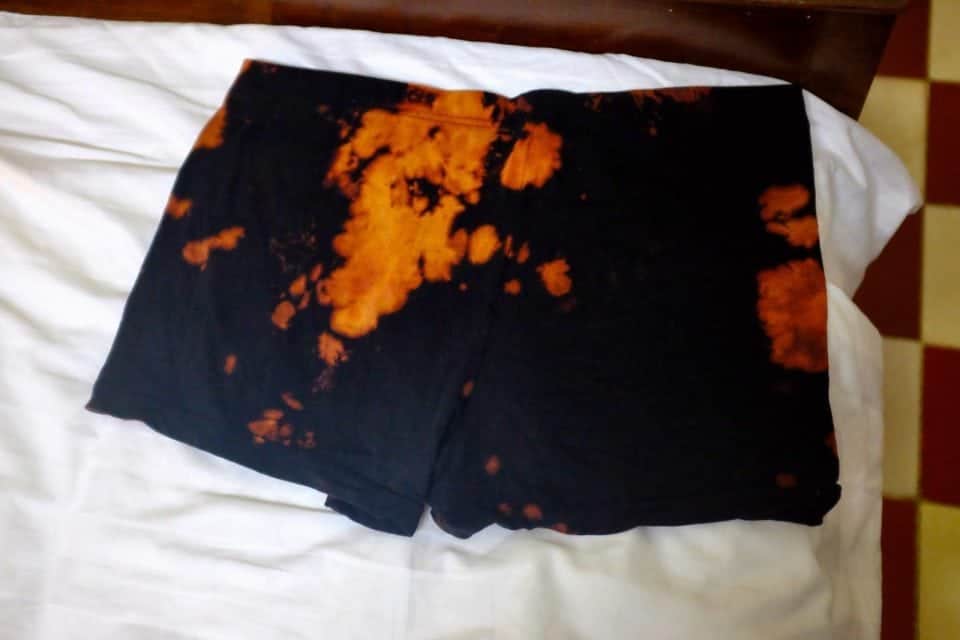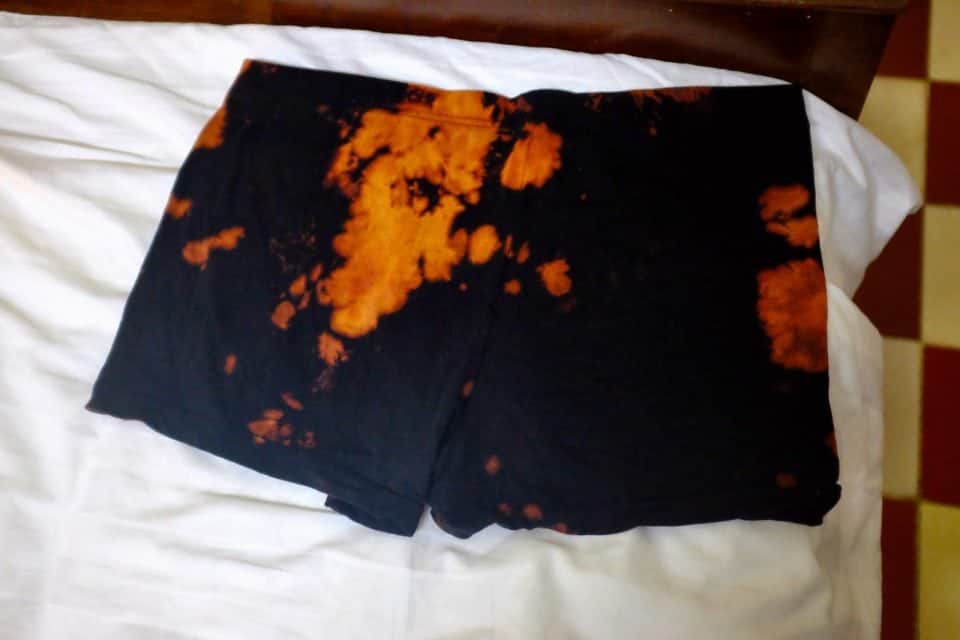 I threw our load of clothes into the big top-loading machine. Two bottles on the side, one of which was clearly fabric softener from the branding. The other had some pictures of clean shirts on the front, so that must be detergent, right? The machine had no drawer for detergent so I just threw a couple of glugs over the laundry. The second I did it, I realised it was not detergent but bleach! I screeched and grabbed out the clothes but it was already too late – more than half of them were damaged beyond repair.
Moral of the story – always check what is in the bottle before throwing it all over your clothes! My boyfriend actually kept a pair of bleach-damaged boxer shorts which he lovingly referred to as his "space pants". Sarah From Trip Gourmets
Do you have it? No, don't you?
Forgetting your possessions while travelling is a sort of rite of passage for the nomadic. Yet forgetting your most expensive and prized item on a bus in the middle of Cambodia is a whole other story.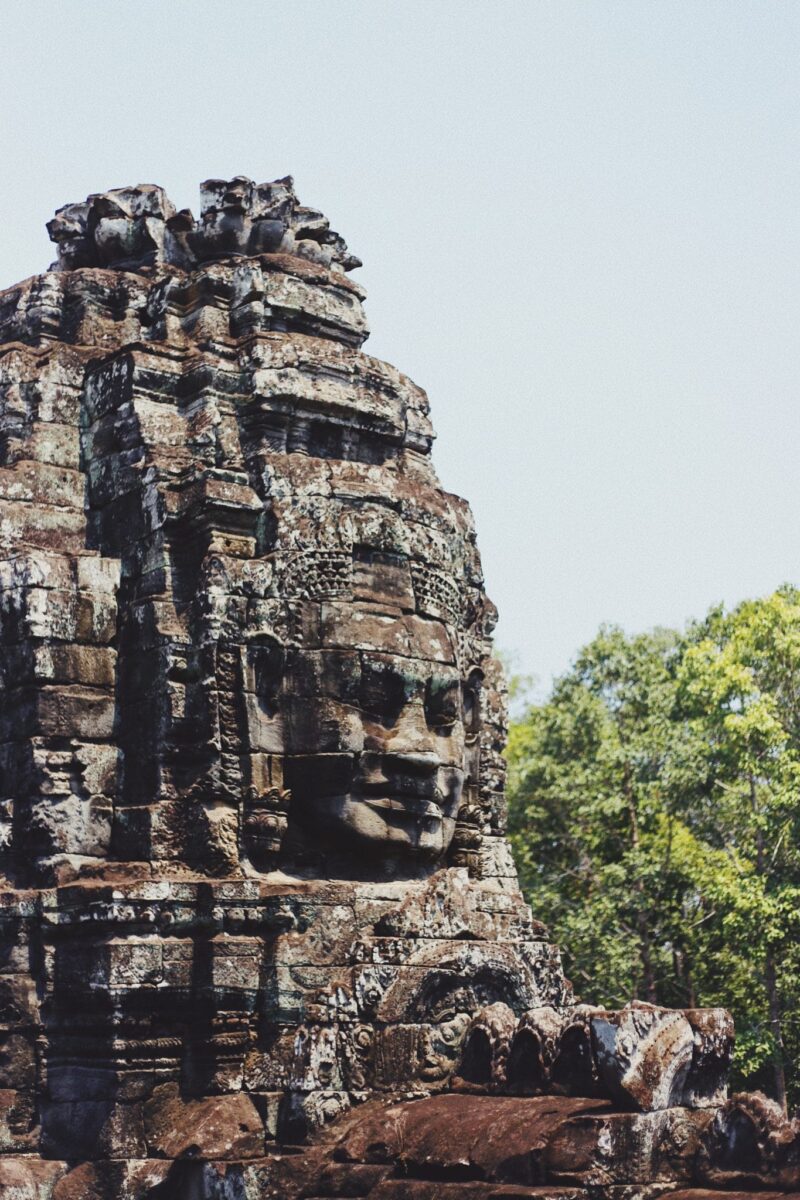 My wife and I were on our way from Siem Reap to Ratanakiri in what is described as Cambodia's Wild East. We took a minivan from our hotel to a drop-off area, where we piled into another dilapidated van for the rest of the 8-hour trip. There was the sweetest little baby on board and about 30 minutes into the ride I told my wife to get her Canon 5D Mark III to snap a shot.
A moment of silence, a look of utter shock and then the sentence "I thought you had the camera!" We went back and forth several times asking each other who had the camera and everyone in the van was getting uncomfortable. So we asked the driver to pull over in the middle of nowhere. He resumed throwing our bags out of the van saying that he couldn't wait for us to sort out our dilemma. So there we were, on the road between historic Angkor Wat and jungle-laden Banlung.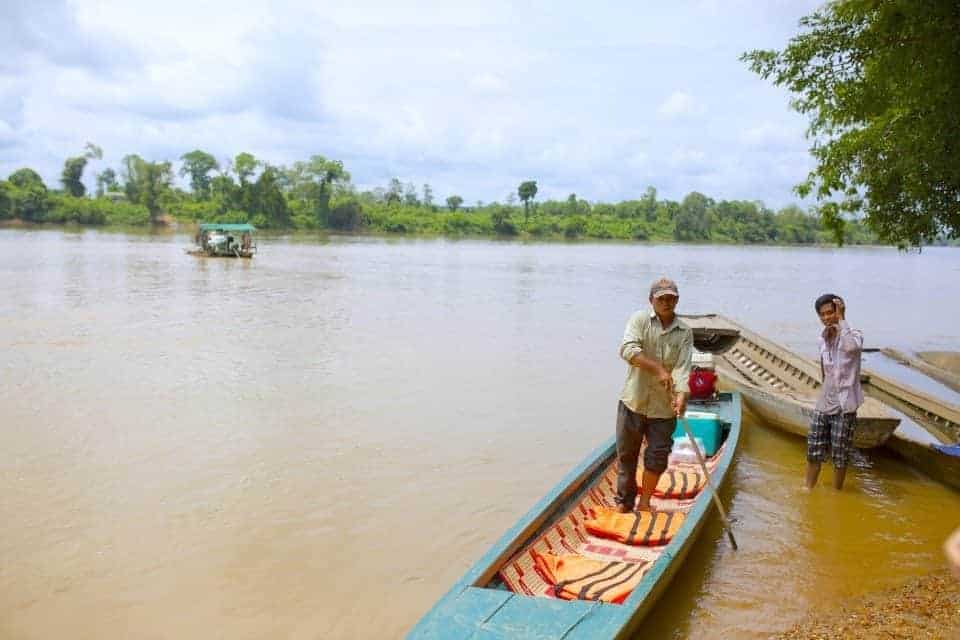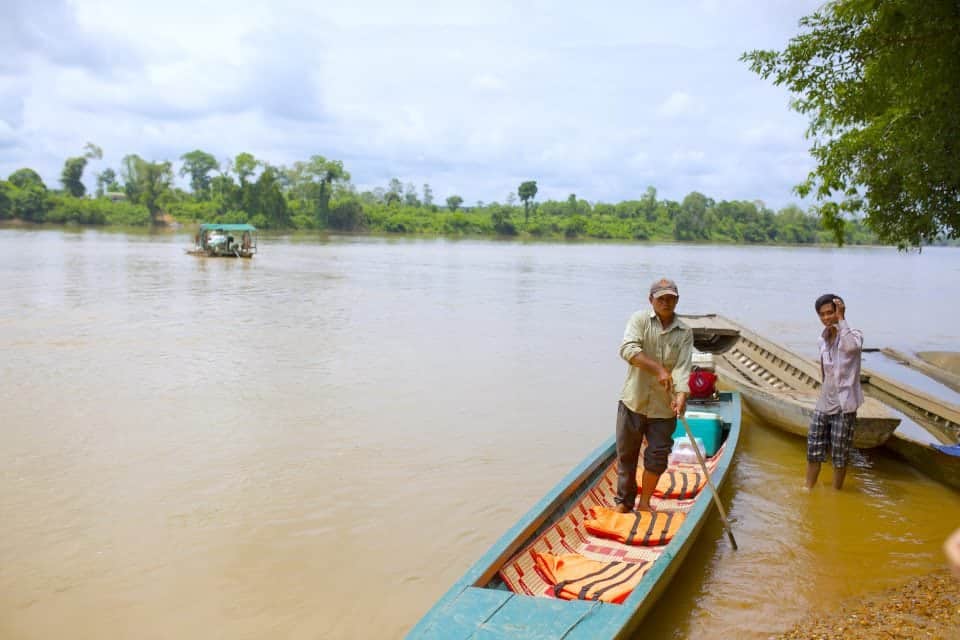 Luckily we got hold of the bus company and a tuk-tuk driver came to pick us up. After an hour trip back, taking longer on the tuk-tuk, we called several people. It turns out that our camera was in the first van we took, under the back seat. Moment of relief. Finally, our camera arrived along with a very apologetic driver, even though it was totally our fault! So we had our beloved moment capturer, but the worst was yet to come.
We had to wait several hours until the other van arrived. No tourists and no English. My wife and I piled in, again, to an even more rundown version of the other van, with infants and more people packed in than ever should be. After about 6 hours everyone alighted at Steung Treng on the Mekong. Initially having no idea where we were as our internet wasn't working, we finally found out the name of the city, but no one could tell us how far it was to Ratanakiri, or why we had stopped and gotten out of the car.
After about 5 minutes a small sedan came rattling along the road and the remaining passengers started to get it with their bags. It was a tight squeeze with five people and a baby, but we thought what the heck, we can survive for another 2 hours. Yet after a 5-minute ride, the car stopped again by a crowd of people. The driver furiously told us to get out. He took the back seats off and placed them on the roof of the car, chucked our bags where the seat used to be and directed us to sit. His aim was to fit another 4 people into the tiny sedan while the riders held the seat above the car!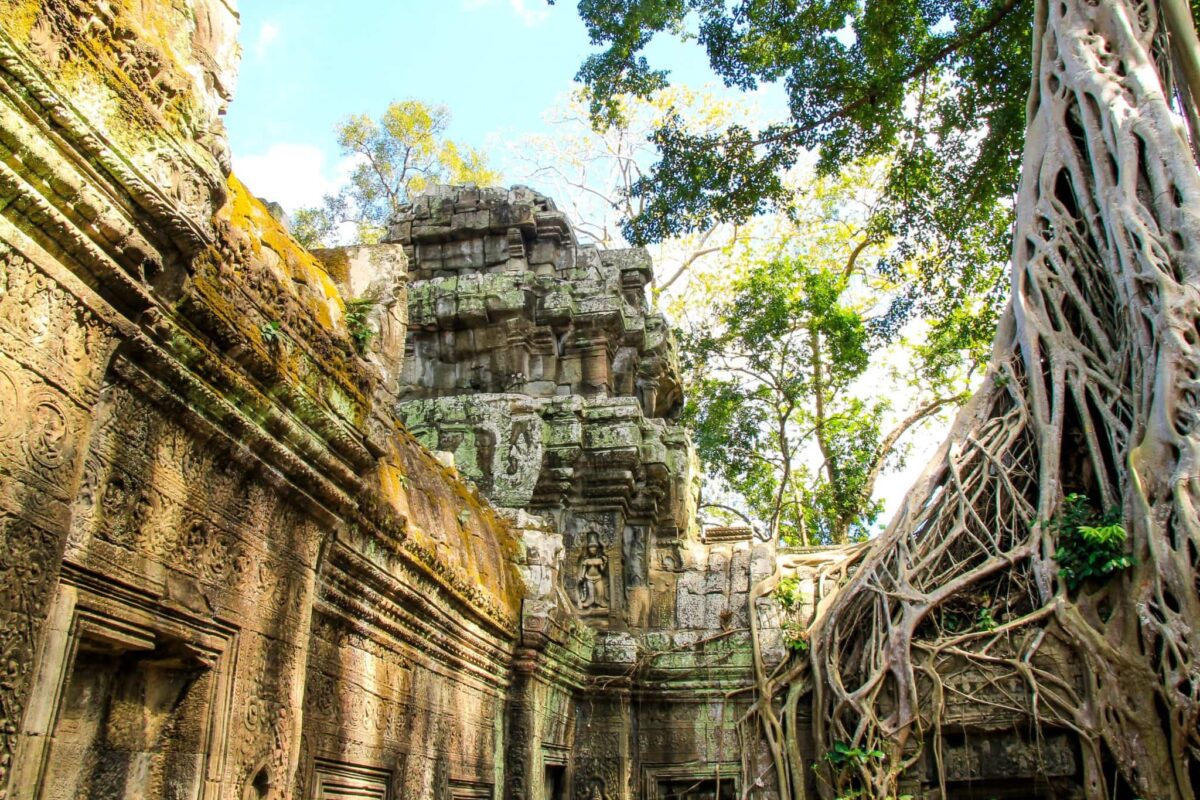 At this point, we took our chances. We gestured that they go on without us. Yet again, we were stuck for the second time in a place we didn't know, surrounded by people who didn't speak our language. Trying not to panic and overlooking the mighty Mekong, we tried to plan our next step.
A small crowd slowly gathered around us and suddenly a man we had befriended in Siem Reap popped out of nowhere and asked what we were doing there. After explaining our recent events he managed to organise one of his friends to take us to our hotel in Ratanakiri, for some cash money of course. But hey, we would have given anything at that moment for a safe ride, and this one had air-con! Callan Wienburg from Once in a Lifetime Journe
Nightmare Car Rental
Travelling to Ireland was a big deal for us, as our first trip to Europe. We were very excited! We decided to plan everything ourselves, so we could do exactly what we wanted.
With research, we routed and reserved a 12-day itinerary. We pre-paid for all of our entrance tickets since we manage credit carefully and keep charges minimal. Our lodging reservations were spread over 3 credit cards. Finally, the big day came. We arrived in Dublin at about 0630 and went to pick up our rental car. Ten minutes later, we were in panic mode!
Renting from an American company we used regularly, we didn't consider the international differences. Big mistake! The price quoted on site did NOT include ANY of the required insurances and fees for Ireland. The actual price was 3 times the quoted price, and the credit hold was 4 times higher than in the US. With lodging on all 3 cards, we did not have a card with enough credit to cover the car!
Amidst the heated conversation, I gave options. Split the days into two contracts divided over two cards. Not acceptable. Debit the entire amount from my bank account immediately. Not acceptable. We pay the entire amount plus deposit in cash, now. Not acceptable. Our electronics were dead. We had no options for research.
Near tears, I forced myself to walk away. I needed to think clearly. Once calm, I returned with a plan. Once we were in our hotel, with power and wifi, I made reservations and rerouted half our itinerary. In the end, our trip was amazing. We returned the car after 7 days, and rented a new one, from a different company, for the remainder. We lost Cork and Blarney, but we gained Kildare and National Stud. It was a decent trade-off. We also learned a huge lesson about American corporations and international regulations! Roxanna from Gypsy with a Day Job
Pay attention to where you are
Our tourism failure happened a long time ago. We (my now hubby and I) were younger and carefree. We were both employed full time but managed to get a bit more than 14 days off and went backpacking around Turkey. We flew there. I am an Agatha Christie fan and loved her book Murder on the Orient Express, so we decided to take the train back from Istanbul to Ljubljana. Of course, we would travel less posh they did in the old days, change a few trains on the way but should be back on time.
We were young and in love. Our holiday was spent without much contact with the rest of the world. We showed up at the train station one day before departure to buy the tickets. Sadly, there were no trains. When we were frolicking around the country, this city was flooded. The sign informed us they can take us home in approximate 1 month when the train tracks were planned to be repaired.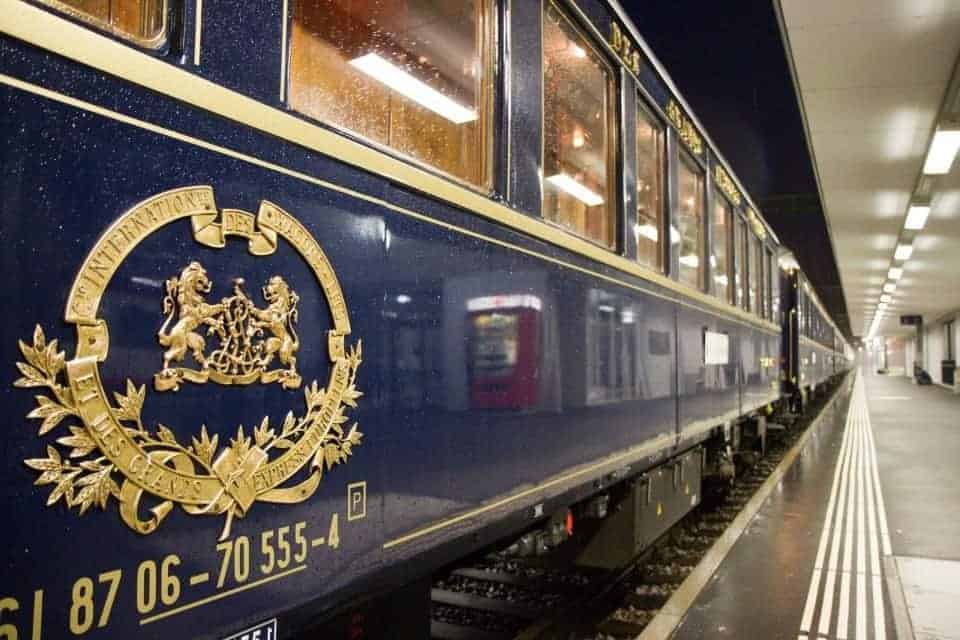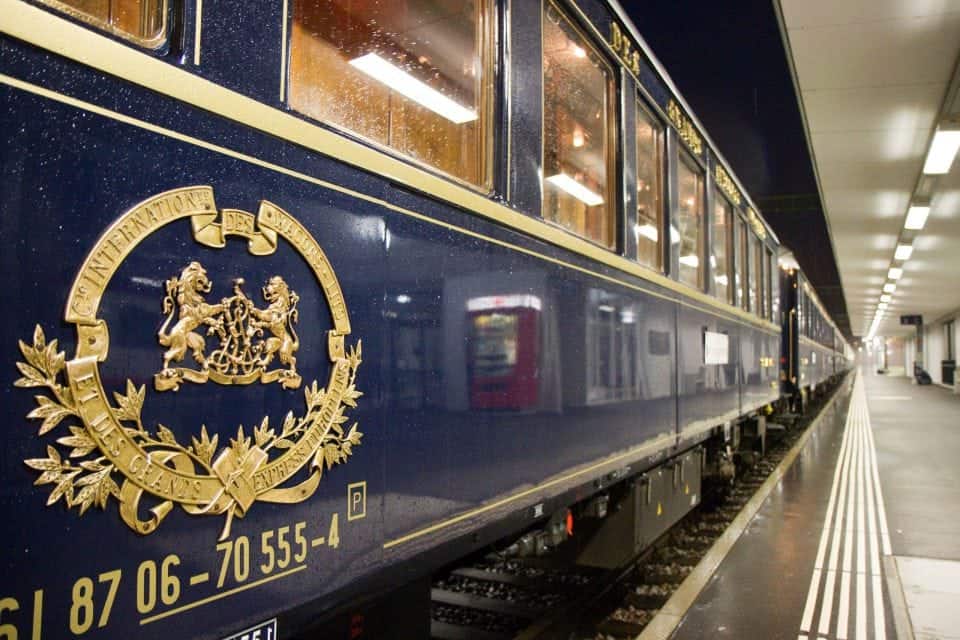 No problem, we could go back on the plane. But Ramadan ends with a three-day-long party During Bajram Turks like to visit friends and relatives. Everything was booked for a week in advance. We parked our asses in one of the many Internet pubs. After much searching luck stroke.
Two tickets. Well above our budgets, but there was no choice. I reserved them and couldn't pay. After some brainstorming and calling around we knew that both tickets together well too much for my card limit. I could change it in person at my bank but would have to fly home first. Long story short, we called a friend back home and asked for his credit card number. Luckily, he trusted us and we were back home on time. Mateja from a Roaming Goblin
A Siberian Saga
3 nights, over 3000 miles and several million trees. Finally, we'd arrived. We'd travelled to Irkutsk from Moscow, on the Trans-Siberian express, one of the world's classic rail rides. A third of our way through a world backpacking trip and we were loving every second. My travelling companion and I soon set off for our pre-booked guided tour of spectacular Lake Baikal.
At this stage, everything was going smoothly……. A few hours later I was being carted off to hospital in a state of near collapse, having found myself unable to breathe properly during the tour. Several hours and 2 x-rays later, I got the diagnosis – pneumonia. My round-the-world trip was over.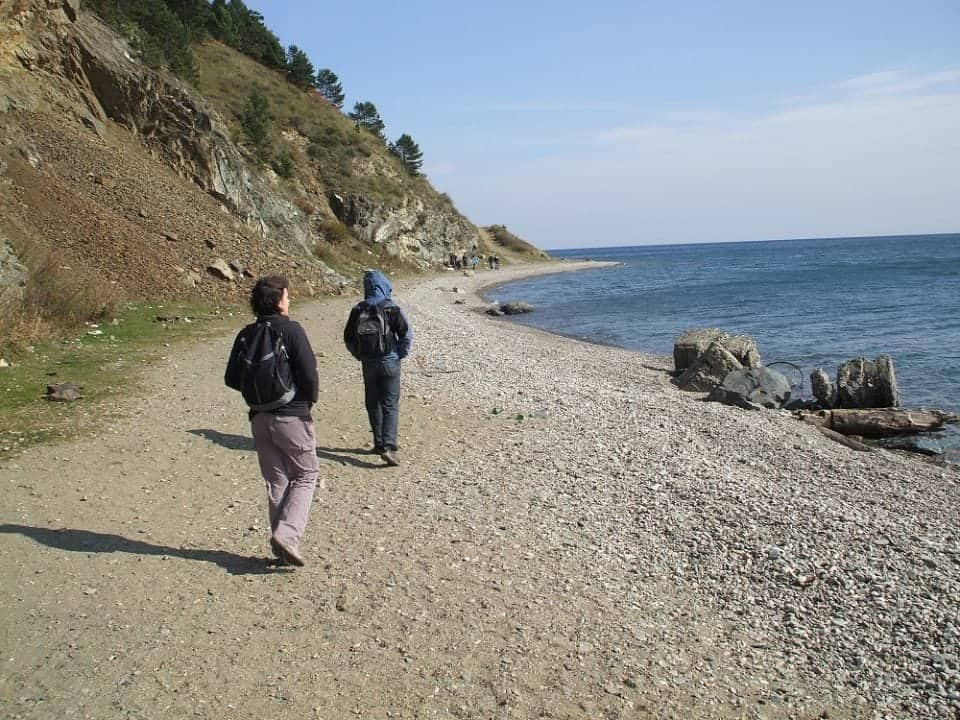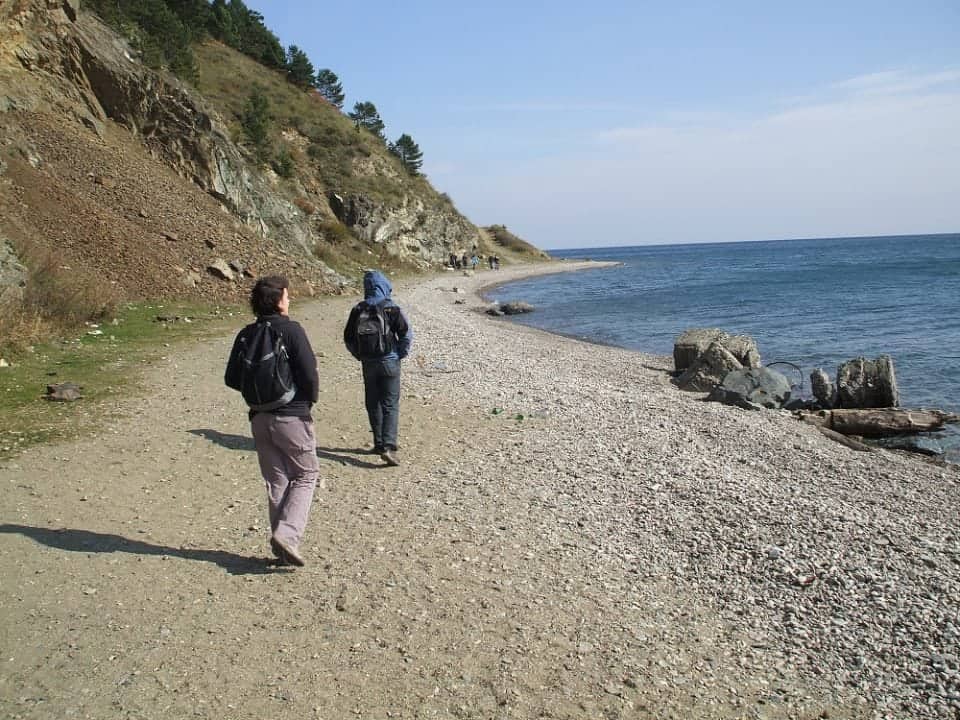 I remember being wheeled to the ward through a series of underground corridors, no windows, no features of any kind – secret passages from the cold war era, someone translated. I was allocated a bed and attached to various drips. The hospital was being refurbished, but I was quite shocked at some of the conditions here – trays of urine samples in open jam jars, for example, and the occasional cockroach scuttling along. But I was too ill to care.
I was more concerned about outstaying my welcome because, in Russia, you can't just extend your visa with a click of the fingers. Ours expired the next day, meaning my friend had to leave, and the poor girl felt she was 'deserting' me. 'Just tell my family I'm in good hands and on the mend.' I made her promise.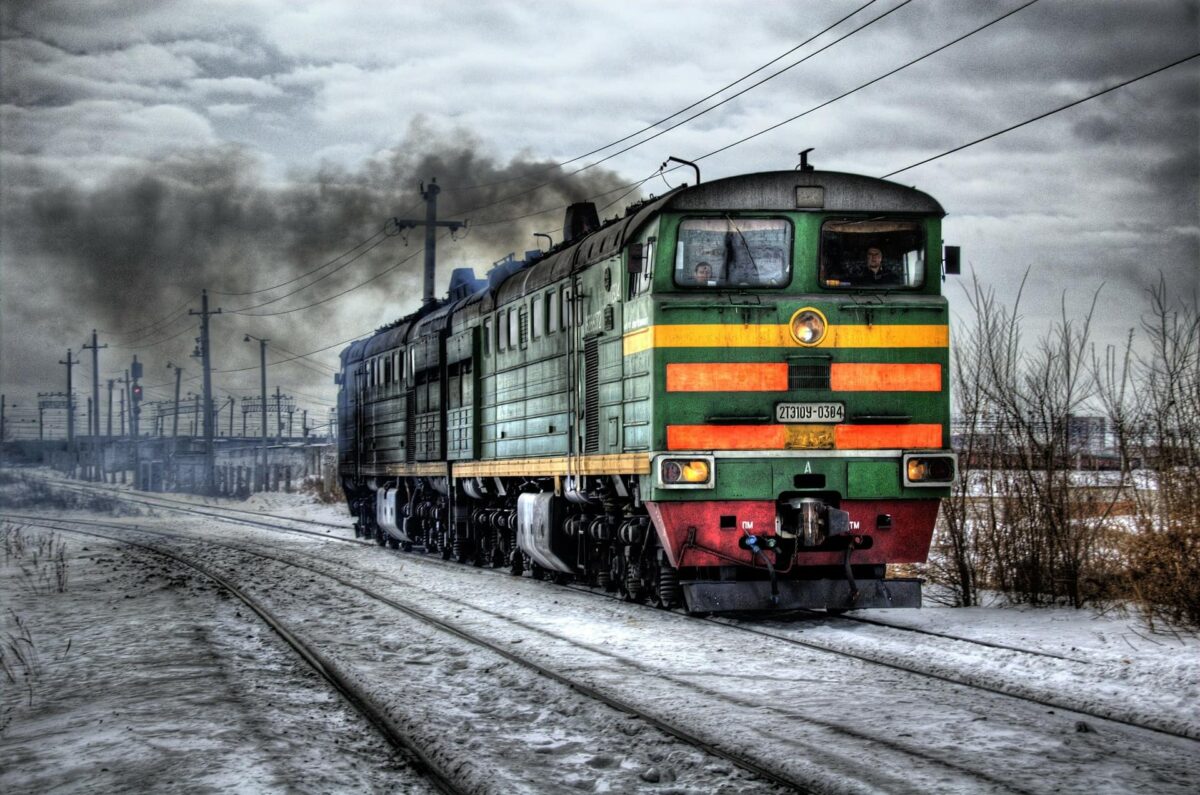 The next morning, an insurance rep visited. I was very weak, but grateful, especially as he promised to get me moved to better facilities and to return within 24hrs with a valid SIM card (I'd naively forgotten to check my phone/SIM for Russia).
Day 3 saw me transferred into a plush private room, equipped with TV, fridge and en-suite bathroom. It was much more comfortable, but I felt guilty that the locals had to endure far worse conditions than me, a passing visitor.
What didn't happen was the rep's return visit with a SIM card. Another day passed…and another. I was much better by then, and anxious to reassure my family – but with no way of doing so, as well as the language barrier to contend with. Eventually, in desperation, I walked into a doctor's office, making a bit of a scene and pointing to his telephone. I was immediately ushered out and escorted back by a nurse, but what she did next is something I'll never forget.
She handed me her personal mobile phone and gestured for me to use it, discreetly leaving the room for 5 minutes.
I could hear my sister almost faint with relief as she heard my voice. Mysteriously, the insurance company had been telling my family that I had deteriorated and was asking for them to be flown to my bedside. It had been a horrible few days for them.
The final twist in the tale sees me at Moscow Domodedovo airport a week later, checking in for my connecting flight back to the UK. The insurance rep had eventually turned up, not with a SIM card, but with an exit visa & flight tickets. The 1st-class flight from Irkutsk to Moscow had followed, a distance taking 4 hours by air, but almost 4 days by rail!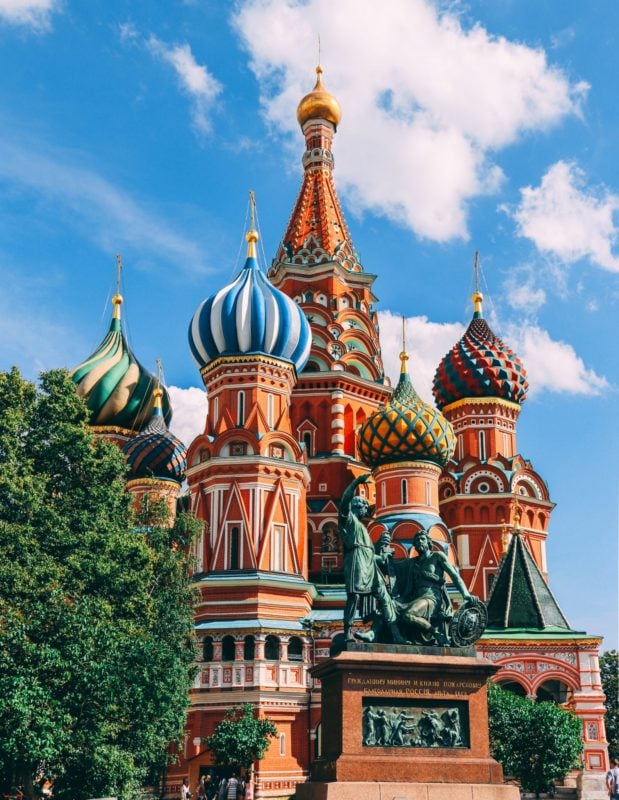 I became nervous when the check-in clerk kept looking at me and began consulting with a colleague. The upshot was, my 'visa' was worthless, a duff document. I was told to book a hotel room and sort it out the next day.
My heart sank – I was still not 100% recovered and reluctant to spend another night in the country without a valid visa. I can barely remember the next hour, as I frantically called my sister, who called the Consul at the Embassy in Moscow, who then called me…and so on.
Finally, a ray of hope…all I had to do was 'pay' US$ 25 to some high-up airport official and he'd 'probably' kindly authorise my departure! Done. I scraped onto the BA flight with just minutes to spare. Today, when I look back and think about the countries I missed, I console myself with one thing: I sure got myself a unique story in return. Sarah from Travel Continuum
Check your Visas
Somewhere in the back of my mind I always knew I don't need a visa to Singapore. So many of my friends travelled there with no problem (not that I asked them about their visa arrangement) that I just knew it would be easy and smooth. So sure I was that I completely forgot to check visa requirements until the night before the flight when my husband asked: "Hey, honey, you are sure about visa, right?" "Yea…" I replied not so sure all of a sudden.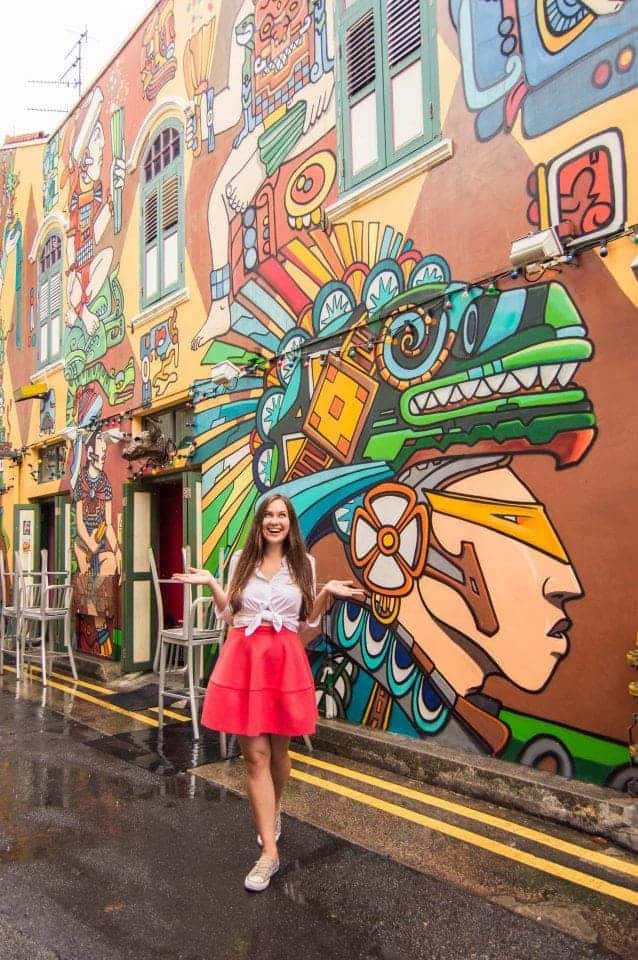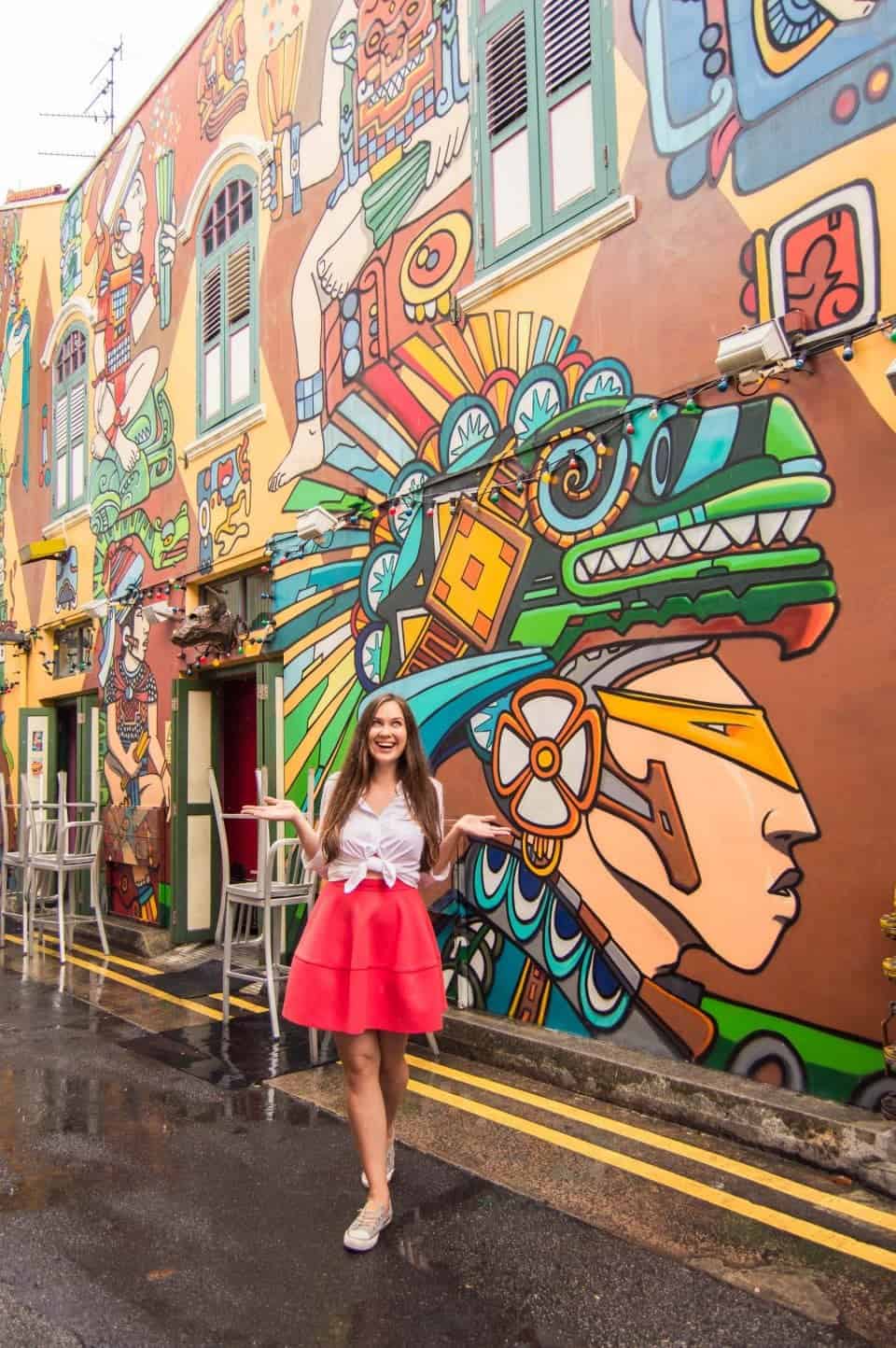 While my husband was watching TV, I went to another room with my laptop and with trembling hands typed in "Singapore visa for Russians" in Google. The word "required" was staring at me from the screen. No. No, no, no. That can't be right. Maybe it's required, but I can get it on arrival? Google some more… "Required and takes 2 days after submitting an online application".
When my husband entered the room I was in the middle of crying and calling myself all kinds of unimaginable names. A pragmatic man that he is, my husband suggested to call the embassy and ask what can be done. The lady at the embassy, although nice, didn't give me any good news. After noting down my nationality and travel itinerary, she assured me that I do need a visa even though I am only going to be in Singapore for 3 days and will travel to Sri Lanka afterwards.
Frustrated I called Emirates to change my tickets to go straight to Sri Lanka. One hour on the phone and a 350 dollars changing fee later, I had a new ticket.
Meanwhile, in Singapore, my husband's sister woke up to learn that my husband will be coming alone and she won't see me. "Hold on there, it doesn't sound right. I live with a Russian girl. Let me ask her" Anastasia, a Russian girl who's been living in Singapore for eight years, called me back almost immediately: "I don't know what they told you at the embassy, but you don't need a visa if you are coming for less than 96 hours and travel to a different country afterwards!"
Whaaaaaaat? She sent me a link to the website of the Russian Consulate in Singapore that confirmed what she'd told me. At that moment, I wasn't sure whether to be happy or outraged. After giving it some thought, I called Emirates again to change the new ticket back to the original. Explaining the whole situation and my distress didn't help much in waving the fee. I had to pay another $350 to get my original ticket back.
In conclusion, I spent about 8 hours worrying, crying, cursing, listening to boring tunes on the support line of Emirates, and paying $700 in fees only to return to square one. I did, after all, visit Singapore, which was amazing, although cost me quite a bit more than I expected. Although it is completely my fault that I didn't check visa requirements in advance, I would still like to say special thanks to the lady at the Singapore embassy for teaching me such a valuable lesson. Yulia from The Foodie Miles
Drinking and travelling
I have made my share of questionable decisions in life – particularly on the road, and particularly when there's alcohol involved, but nothing beats that one ridiculous time when I almost got deported on arrival from the Seychelles airport a couple of years ago.
For those that may not know, here's the fun fact that makes this even more ridiculous – the Seychelles immigration system offers a straightforward visitor permit on arrival and is considered one of the easiest places in the world for immigration clearance, even for someone like me with a third-world passport. So how exactly did I mess this up?
Well, for starters, I decided that it would be a good idea to let some of my best friends goad me into drinking copious amounts of alcohol. It was a full-frontal assault and I was legit drunk by the time I showed up at the airport. I managed to stand in the wrong queue for check-in and almost missed my flight despite showing up a good 2 hours prior. Naturally, by the time I woke up to the in-flight announcement marking our descent onto the gorgeous Seychelles International Airport, I was well and truly hungover.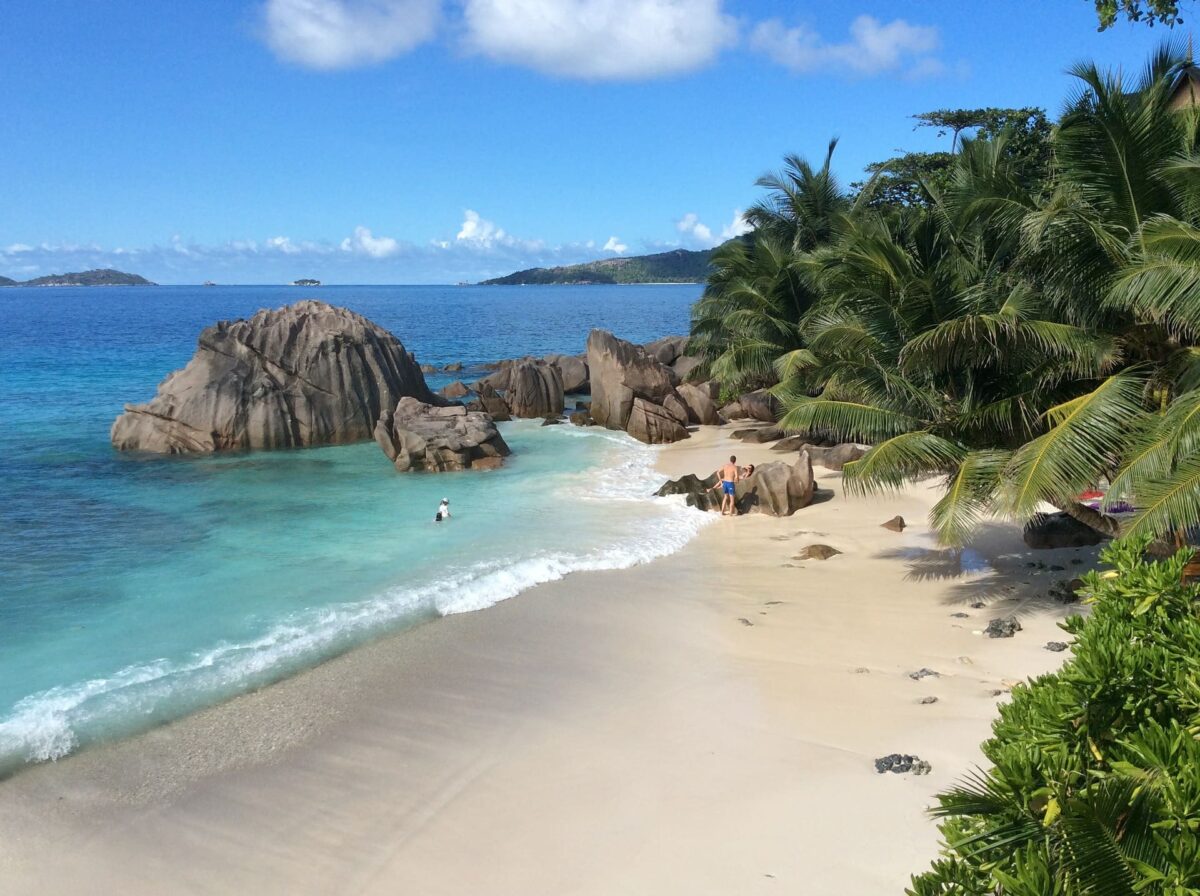 Now for the real horror-show – what I did not know (but must sound obvious) is that your visitor permit is subject to certain conditions, you know? I did have a confirmed booking at a lovely little Air Bnb inside rainforest canopy on Mahe. What I did not know then, was that AirBnB is still a new concept in Seychelles, unrecognized and unlicensed by the tourism and immigration departments.
Moreover, the general state of my brain and body thanks to the adventures of the previous night, means I offered plenty of questionable and suspicious answers to the immigration officers' questions – things like "just having quit my job", "not having a plan, just going with the flow" and so on…honesty may be the best policy, but talking to immigration officers is one of those exceptional cases where this doesn't apply.
Before I knew it, things seemed to escalate – the guys called up the hotel mentioned on my entry card, who of course, denied having ever heard from me. My AirBnB host wouldn't receive calls. Just to rub the salt in, the immigration officers then started going through my luggage, pulling out all my belongings to ensure I wasn't, in fact, a drug mule, accompanied with dumb jokes in French (which they didn't realize I understood some of). I was finally told I'd have to book a room at one of "approved" hotels, a list of which was readily available and promptly handed to me. What if I refused? Well, I'd be put on the first flight back home. So, there I was, staring at a list of 3 and 5-star properties on a backpacker budget.
Finally, I spoke to the young kid responsible for making reservations for unfortunate wrecks like me. He seemed a little sympathetic to my plight and explained the exact situation to me – tourism and immigration officials want people to spend money on the fancy establishments on the island and crackdown on the smaller, local establishments, most of which are unlicensed in any case.
I was advised to book a week at the cheapest offer on the list, get out of the airport and then try and get in touch with my host to sort things out. So after about a couple of hours and a nightmare introduction to 'paradise island', I finally managed to get out of the airport to begin my little Seychellois adventure. Sanket from Nomadic Lives
Too relaxed?
Maybe we'd become too relaxed. Maybe the obliging nature of Thai hospitality had lulled us into a false sense of security. But when we walked into a train station in Chumphon and optimistically asked for two tickets for that night's sleeper train to Butterworth, Malaysia, we hadn't realised we were about to learn a valuable life lesson.
First of all, the smiling ticket office clerk tells us that tonight is impossible. There are no seats/beds available until next Thursday. A full week away. She turns her computer screen towards us to show rows of zeros next to the carriages of each train until then.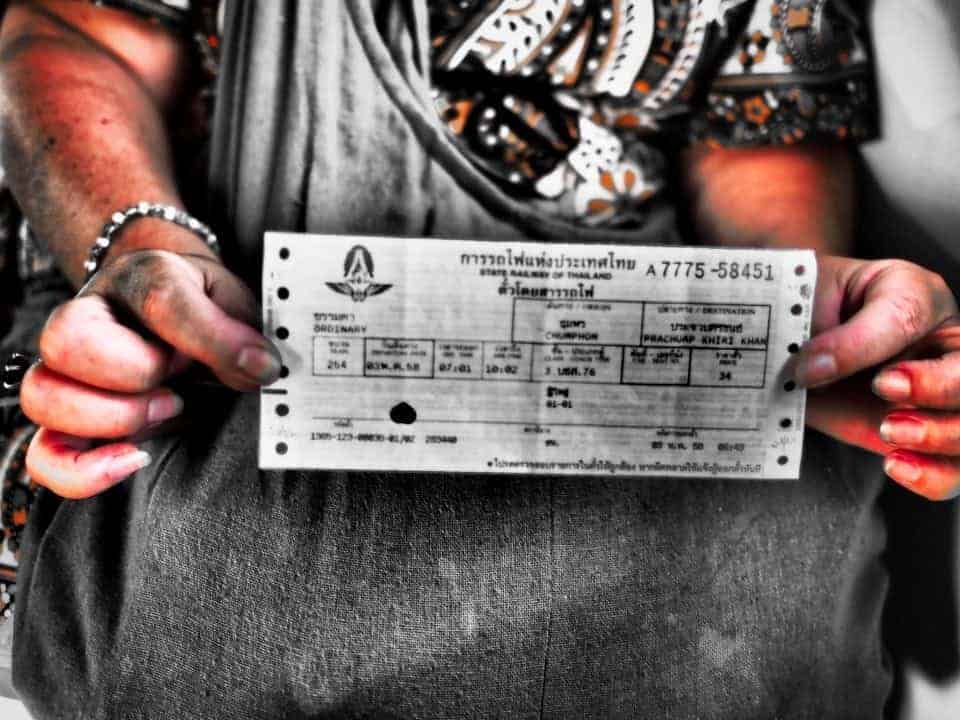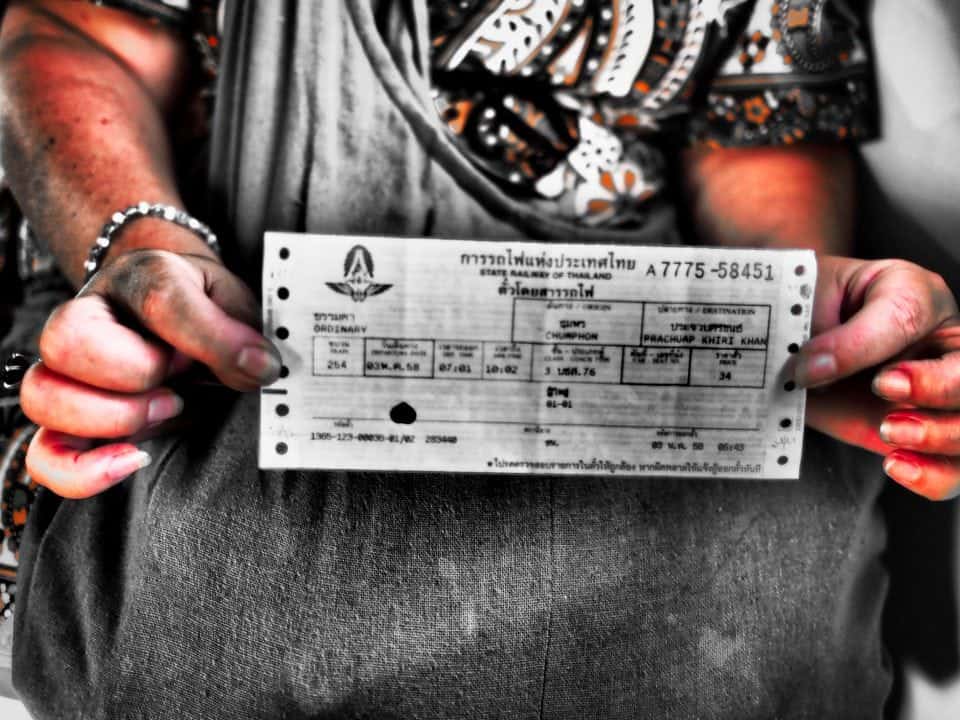 We'll have two tickets for Thursday then, please. Two of your finest lower bunks (yes we'd done our research). No uncomfortable top bunks for us thank you! We hand her our passports and our tickets are duly printed.
Newly found time on our hands, we catch a train north to the seaside town of Prachuap Khiri Khan for a few days, returning refreshed and massaged to within an inch of our lives the following Thursday afternoon. All in good time to catch the 22:20 sleeper.
It's then we realise today is Thursday 7th May. Our tickets read on 6th May. We return to the station clerk we'd met the previous week. Yes, she remembers us. Yes, she remembers us booking tickets for that evening. Thursday evening. But we should have got last night's train and no, she wasn't going to admit her mistake. We should have checked our tickets before leaving.
With the mercury visibly rising in her internal thermometer, Nicky tries to reason that this was an error not of our making and that it should be remedied with two replacement tickets. Miss Jobsworth is having none of it and we reluctantly and begrudgingly pay for two new tickets. And to add insult to injury, there are NO bottom bunks available!
Not finished yet, Nicky marches in to speak to the station master. After some choice words, telephone calls and sheer stubbornness on the station master's part, she admits defeat with a wry smile. And, having most definitely ruined said station master's normally uneventful day, we retire to a bar lined with ice-cold bottles of Chang. A valuable lesson learned. Always check the tickets! Nicky from Above us Only Skies
Beware the partying
No surprise that our travel fail was the result of a night on the town. After three days in Bogota, we had passed the initiation process for Colombia – partying until who knows what time, checking out from accommodation in a rush then sleepily heading to the airport (in our case for sunny Santa Marta). Viva Colombia checked us in and instructed us to go to gate 15, the advisor even wrote it on the boarding pass.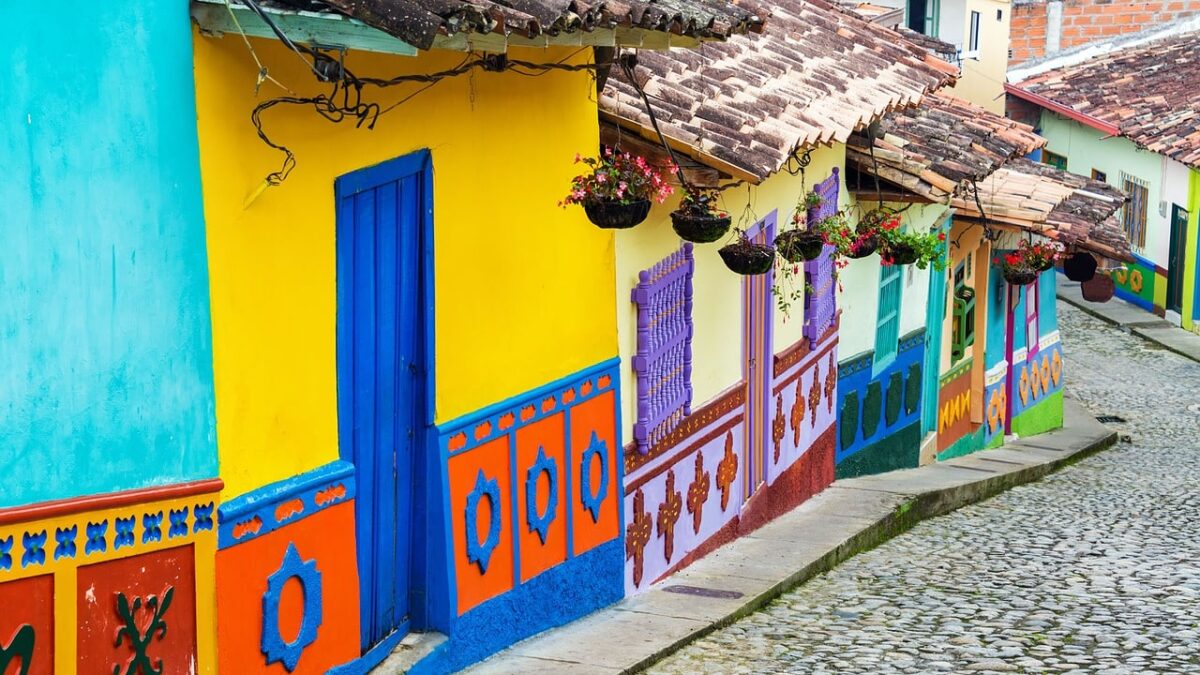 People were waiting at our gate so we waited too, for an age. Turns out the gate was never 15, Viva Colombia are not just budget but also incompetent and hazy hangover heads had stopped us from investigating further. The airline refused to refund us but we managed to nab cheap walk-up flights still making to the north that night. Tranquilo! Gemma from Two Scots Abroad
If you enjoy reading our tales of traveller woes maybe you would like to see what kinds of unusual foods travellers get to eat on the road these are 17 of the Most Unusual Foods from Around the World
Want to learn more about housesitting so you can travel the world virtually free?
Why not tell us your travelling horror story to add to our Part 4 of Travel fails and f**k ups
Pin it for later