Parma: Parmigiano-Reggiano Cheese Tour
Highlights
Visit a traditional Parmigiano-Reggiano cheese factory
Learn the secrets of one of the most celebrated ingredients of Italy
Taste Parmesan cheese
Enjoy a wine tasting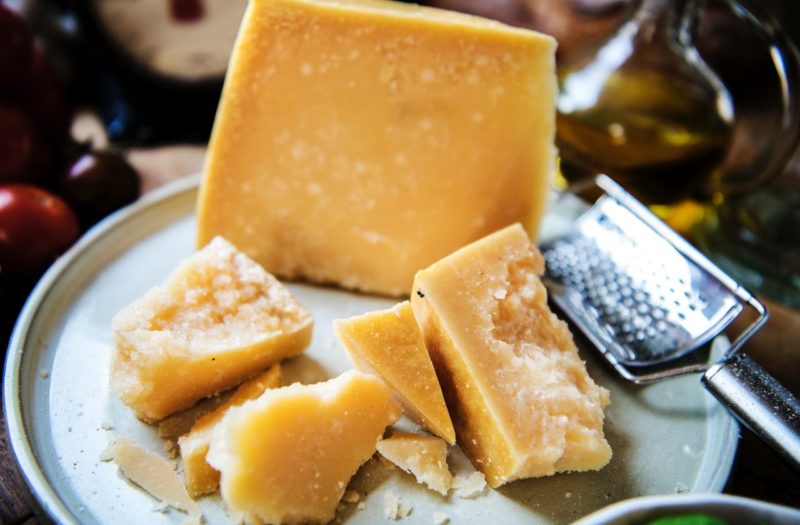 Free cancellation: Cancel up to 24 hours in advance to receive a full refund
Mobile ticketing: Use your phone or print your voucher
Duration: 2.5 hours. Check availability to see starting times.
The instructor speaks English
This post may contain affiliate links. If you make a purchase through a link, I may receive a small commission, at no cost to you. These commissions help keep this website up and running, and I thank you for your support. Read my full disclosure here.
Learn the origins of Parmigiano-Reggiano cheese throughout a visit to a cheese factory in Parma. Hear how this cheese, protected by the EU, is still produced following traditional methods.
Exclusively made in the Zona Tipica of Parma, Reggio Emilia, Modena, and parts of Bologna and Mantova, Parmesan cheese dates back over 9 centuries. Watch the cheesemakers pull the product from the milk vats, and get a behind-the-scenes look at the process of cooking and separating the whey.
You'll then visit the shaping and salting rooms, before going to the stagionatura where the cheese is aged. Savour the sight and smell of thousands of wheels of cheese, and learn about the strict tests performed by the Consorzio, such as hammering the cheeses before the fire-branding ritual. Finally, taste the delicious cheese accompanied by some honey and local wine.
Includes
Parmesan cheese tasting
Parmesan factory visit
Wine tasting
Hotel pickup and drop-off
Gratuities