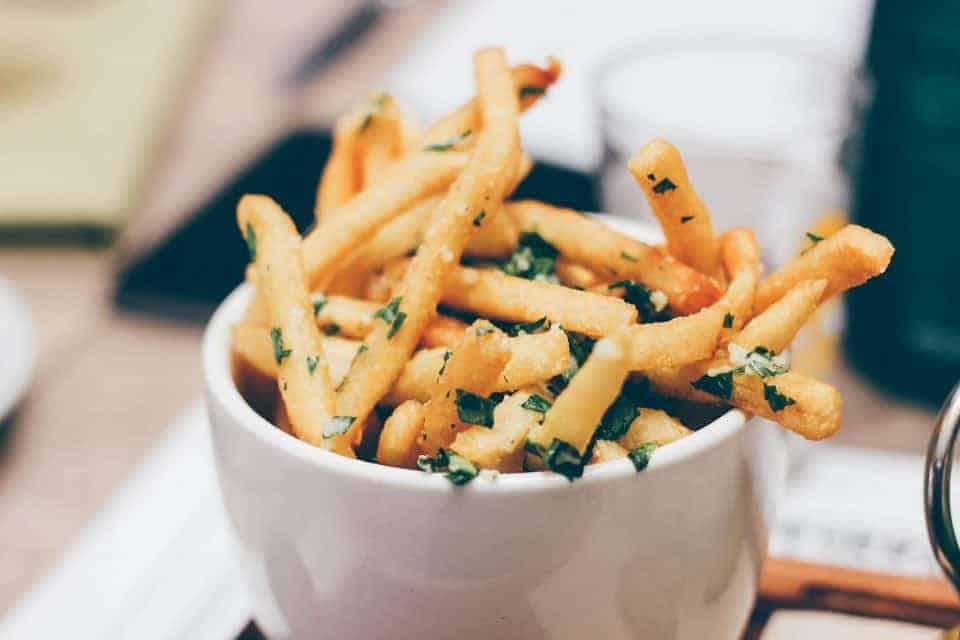 The Irish and the potato
If you have Irish ancestry of any kind you will know of the great potato famine in Ireland and you will be a family that loves its potatoes. The crop of Irish potatoes may have failed in years past and Ireland was never known for its gastronomy but this has changed and Ireland now has a cuisine based on locally grown and produced products that are simply superb.
These days there has been a resurgence of traditional Irish cooking from boxty to black pudding and Dublin is a great place for dining out. Using the wide variety of Irish potatoes many restaurants Like the Boxty House have raised the humble spud to gourmet heights. But the Irish potato has had its problems in years past.
Ireland Potato Famine -Ireland's An Gorta Mort
The Great Hunger, an Gorta Mórt, took place in Ireland between 1845 and 1852. Known outside of Ireland as the Potato Famine, the famine over 1 million people's deaths and an additional 1 million emigrated causing the Irish diaspora. Figures range from 3 million to 70 million people outside of Ireland claiming either Irish descent or first born Irish. In Canada over 150,000 folks consider themselves Irish born and an additional 3.8 million claim Irish descent.
Much has been written about the famine and disagreements are rife about whether or not it was a famine or genocide. The truth is it wasn't really a famine as there was plenty of food available – it's just that the British shipped all the food out to England and let the poor people of Ireland starve to death. The poor were dependent on the potato it was all they had they couldn't afford milk, meat and so on they had the potato. When the crops died in the fields the Irish poor weren't long behind.
Irish Potatoes
The prátaí or Irish potato has taken centre stage in Irish cuisine, from the famous Boxty to the humble chip or roastie Irish potatoes are some of the best in the world and in Ireland, a potato isn't just a potato. There are many varieties of potatoes now grown in Ireland some heritage breeds and others have been cultivated over time.
However, unlike most countries in the world Ireland's shops and farmers markets will offer a much greater selection of the revered potato than you will see anywhere else. Every potato tastes different so try them all and find your favourite.
The best of Irish foods in the North and the South
During the time that the famine took place only one kind of Irish potato was grown and the blight that so deeply impacted the population was imported through Europe to Ireland but originally came from North America. Much of the blame for the plight of the Irish was based on a variety of reasons from the Corn Laws to absentee landlords, land grabs, poor laws, religion and other socio-economic variants. In any event, the famine caused immense hardship, death and also a rising of the Irish spirit that demanded that this never happen again.
Since that time the Irish have grown and developed many varieties of the potato and are the world experts at growing, harvesting and cooking with the great Irish potato.
Irish words for potato
In Ireland, there are over 90 different words to describe potatoes and here are just a few, if you want to see all of them click here.
Sceallóga (shkal-og-gah)
Meaning: French fries (or chips in Ireland)
Brioscáin (bris-kawn) / Criospaí (chris-pee)

Meaning: potato chips (crisps in Ireland)
Brúitín (brew-teen)
Meaning: mashed potato
Ireland is still the best place in the world for its reverence of potatoes and its love of them both as a brilliant crop and as a world class culinary staple.
Here's a few potato facts you may not know:
1) french fries were introduced to President Jefferson in 1801
2) China grows more spuds than any other country
3) Potatoes have more Vitamin C than an orange, 45% of daily required intake
4) Potatoes have more fibre than an apple, 5) Potatoes have more potassium than a banana, 21% of daily required intake and only 100 calories.
6) In 1996 potato seeds went to the moon on a Columbia mission and were the first successfully grown plant in space
7) Marie Antoinette wore potato blossoms as a decoration
8) It is believed that potatoes were first discovered in Peru and imported to Europe via the Spanish
9) The Potato is so closely related to the tomato, it is possible to graft a tomato "top" onto a potato "root" and grow both tomatoes and potatoes on the same plant.
10) The Potato is 80% water.
According to the Irish Potato Board who have developed a National Potato Day these are the best potatoes in Ireland.. On their site you will find loads of information and some brilliant recipes.
A full Irish wouldn't be the same without potatoes
Varieties of Irish Potato
These are a mere few of the varieties of potatoes available in Ireland currently you will see many more depending on where you shop.
Rooster potatoes are easily distinguishable by their attractively clean and smooth, russet dark red skin and shallow eyes. Roosters have a flour yellow flesh and a deep earthy flavour, which lends itself particularly well to roasting, baking/jacket potatoes, chipping and boiling.
Kerr's Pink is a late maturing main crop variety which has a pink skin and creamy white flesh with a flourier texture. It is a versatile all-rounder variety, best used by steaming it and as a baked potato. It produces tasty chips and is floury when steamed or baked.
The Queens variety is an early maturing crop which stands out with its white to yellow skin and white flesh. It has excellent flavour and floury texture. It is a versatile all rounded high dry matter variety suitable for baking, mashing, roasting and frying.
Golden Wonder is a late maturing main crop which stands out with its russet skin and light yellow flesh, which is oval to long with the ability to store for long periods. It is a versatile all-rounder potato variety, with high dry matter, making it very floury and dry, suitable for baking, mashing, roasting and frying.
Record is a main crop variety which has a high dry matter and is a multipurpose cooking variety. It has yellow brown skin with an intermediate to rough skin (and 'netted' skin appearance) and white to yellow colour flesh. It has a dry and floury texture, with a good taste.
The Maris Piper variety has a golden skin and creamy white flesh with a floury texture. It is a versatile all-rounder potato, but it excels for making chips and roast potatoes, while also being good for wedges.
Pin it for later
You might also like