Hiking in Europe – 11 Best Hiking areas to visit
For nature lovers looking for the best hikes in Europe, you'll be spoilt for choice because there are plenty of them to choose from. Whether you're a first-time hiker or an experienced hiker, there are a good number of places you can visit to hike in Europe. There's so much to view and experience in these amazing and breathtaking places in different countries in Europe. For the best hiking trails in Europe, here is a list of the 11 best hiking trails in Europe.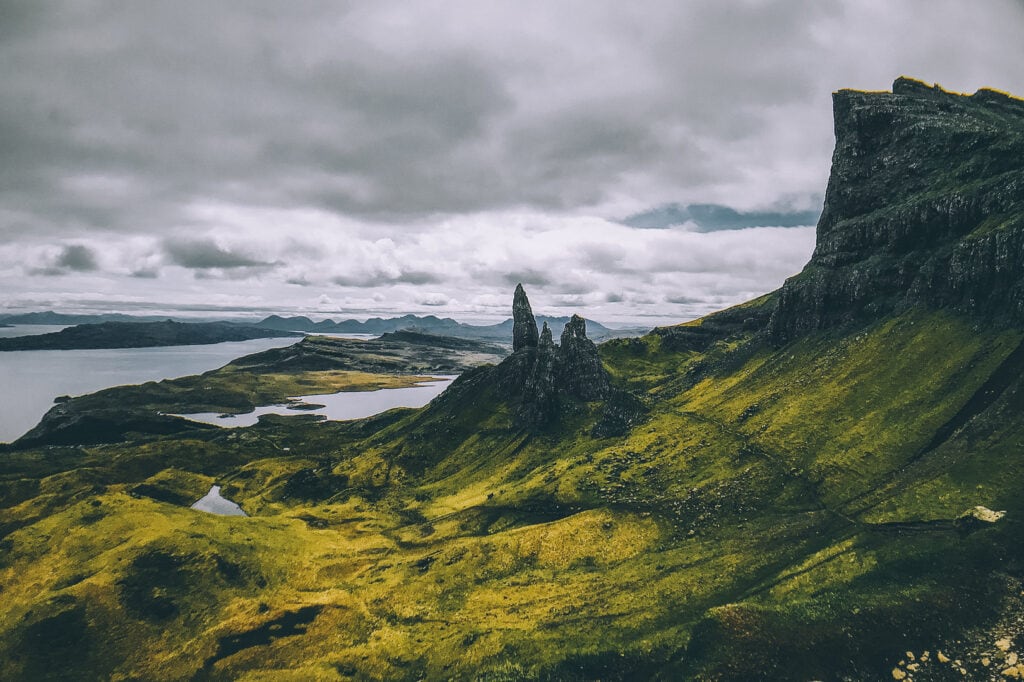 Another option is to plan an incredible bike route through Europe. With so many places to see and the truly obsessive biking culture throughout Europe, you won't be lost for options. Bicycles are the most frequently used mode of transport for around 8.0% of Europeans and most public transport allows you to travel with your bike. So why not combine a biking tour with your hiking trip?
Hiking through Europe
1. Norwegian Fjords
This is one of the amazing places you can visit for the best hiking trails in Europe. Indeed, it is one of Norway's iconic tourist destinations. Here, you'll have the opportunity of experiencing different natural sceneries in a single place. There's so much to experience at Norwegian Fjords ranging from treks, overnight trips, sight viewing, and adventures.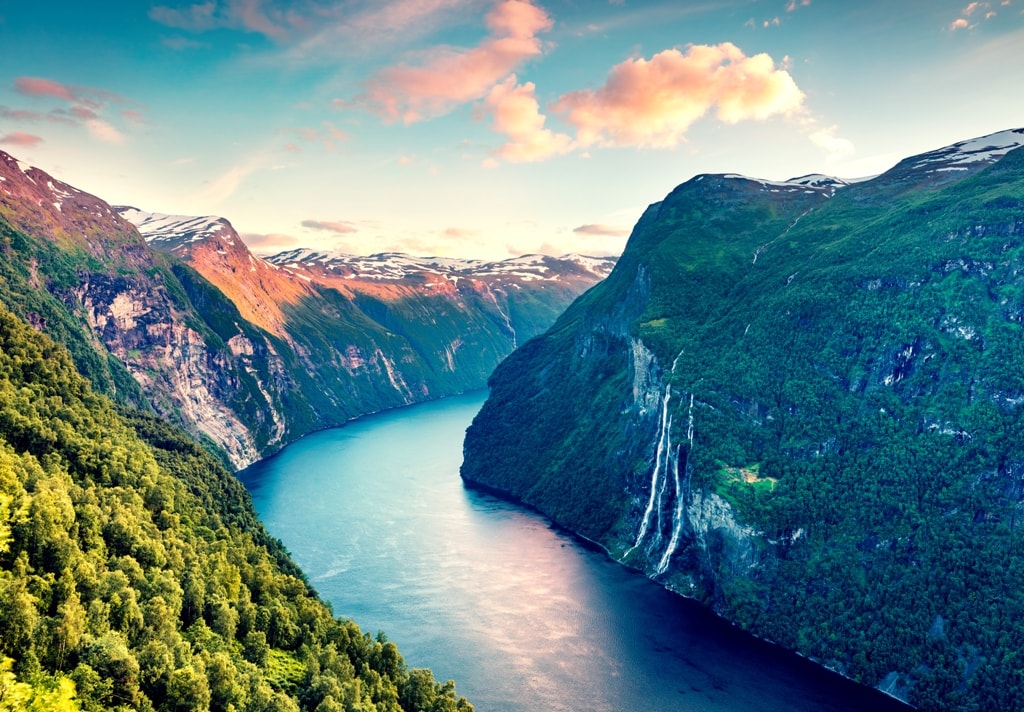 Those who love hiking have a perfect destination here as well as those who would love to walk enjoying the different sceneries. The level of hiking difficulty is easy to challenging. At the start, it's easy for hikers but as you continue with the hiking it can get challenging depending on your level of experience in hiking.
As you prepare to visit this stunning place, be sure to carry a jacket, water, camera, snacks, and a quality hiking app like PeakVisor. Certainly, it is a memorable place you'll want to visit again and again.
2. The Caucasus Mountains
The Caucasus Mountains are in Georgia. If you choose to visit this hiking destination, you'll have a rare opportunity to experience what few people have. This is a tourist destination that locals and foreigners love to experience.
As you hike and take nature walks here, you'll see wildlife like marmot and deer. Also, you'll get to see the beauty of nature as you view beautiful lakes and mountain views. The medieval settlements around the place will also present you with a memorable experience to look out for.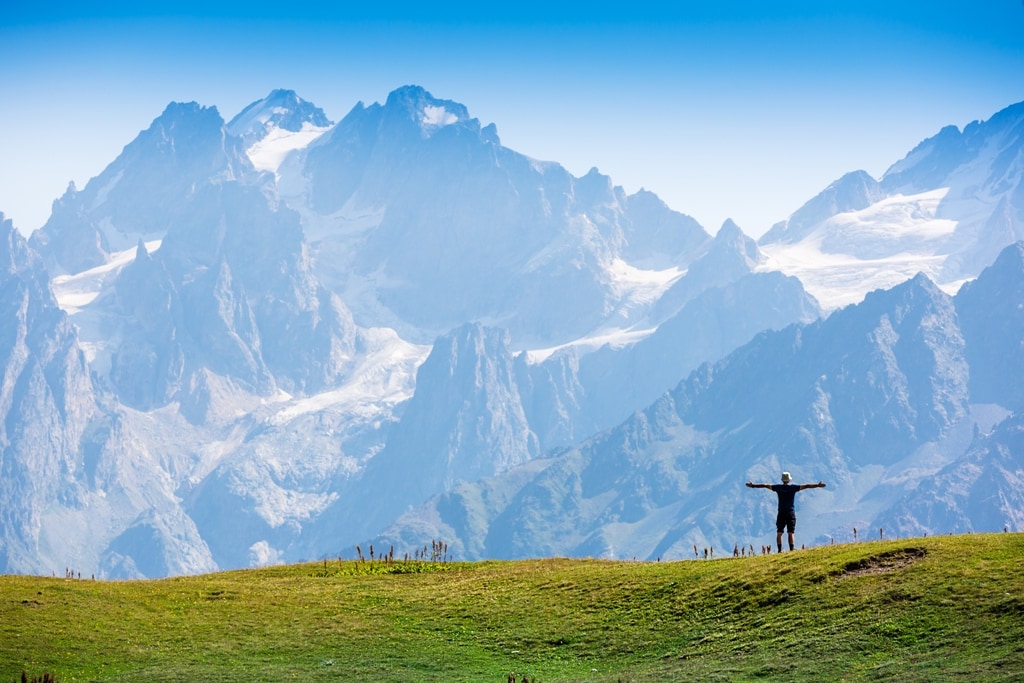 The amazing peaks are also a must-see for tourists who love unforgettable moments. The level of difficulty here is easy to challenging. If you're a group of fun-loving hikers, you'll definitely find it manageable to hike the mountains. As you plan to go on this trip, remember to carry your camera to capture the stunning moments you'll find here. Also, be sure to carry all your essential hiking gear for comfort and safety.
3. The West Highland Way
The West Highland Way is in Scotland. It is not only identified as one of the most iconic hikes in Europe but also in the world. It is one of the oldest hiking trails in Europe, and that's why it has remained iconic for that long. The beautiful views as you go through the trail are a reminder of how important nature is to us. You shouldn't be in a hurry when you visit the West Highland Way as it will take you 5-10 days to go through it.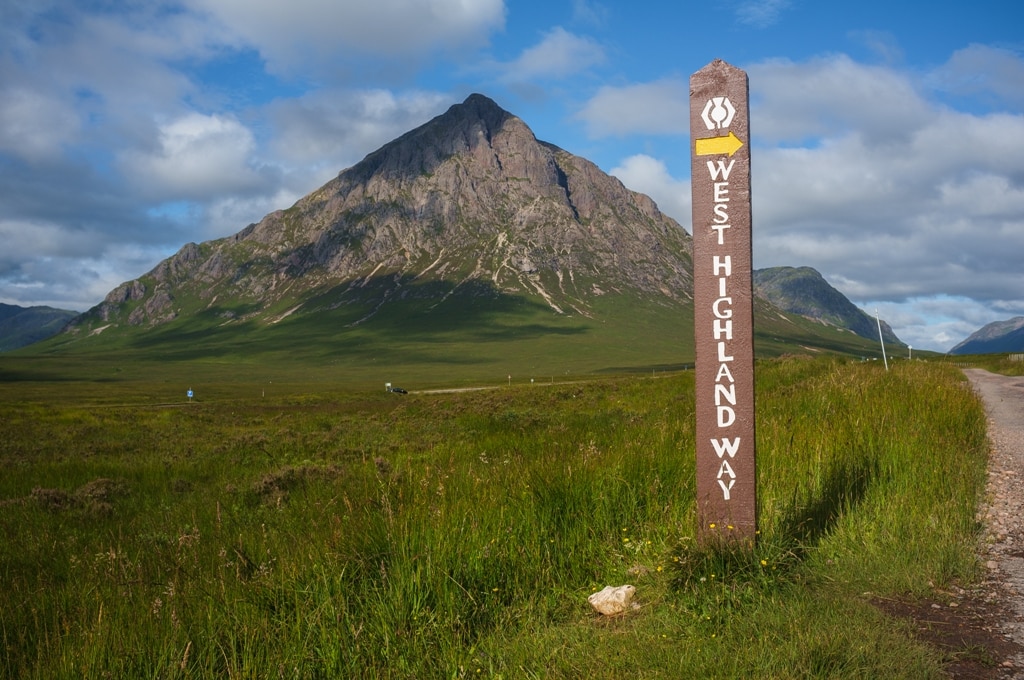 It has a moderate level of difficulty, making it a manageable trail for both new and experienced hikers. Camping is a great option as you come here so make sure you have all the camping essentials with you. You need to be comfortable and safe as you visit this awe-inspiring destination.
4. Mount Triglav
Mount Triglav is in Slovenia. Slovenians take pride in climbing this particular mountain because of its significance. This gives it a major attraction among hikers from other countries. One of the good things about hiking this mountain is that you'll find guides to take you through it if you're a bit inexperienced with hiking.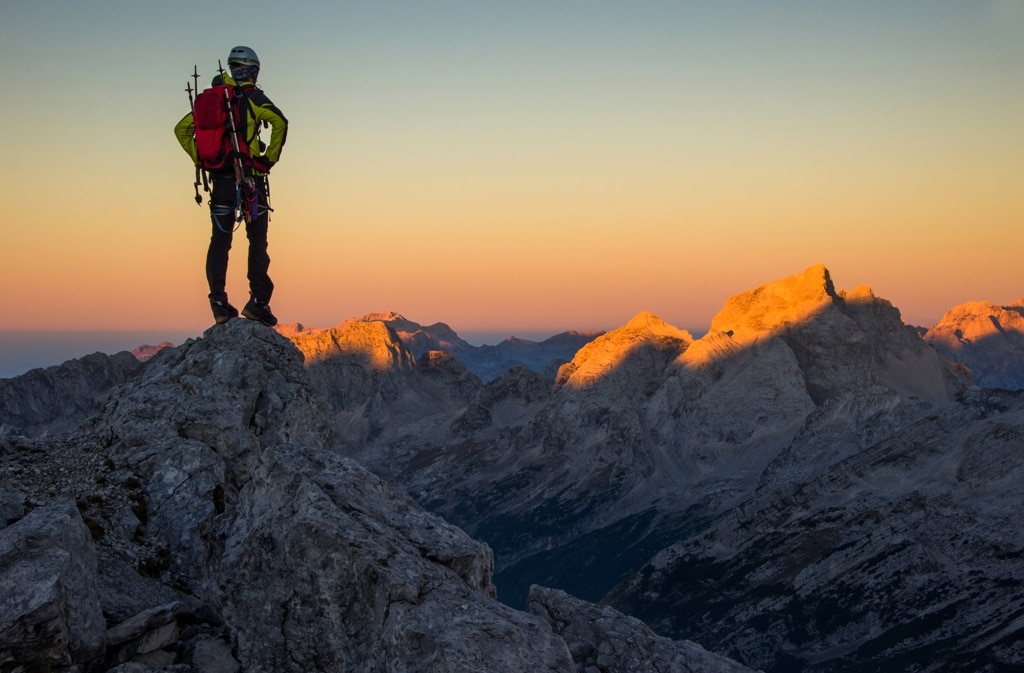 However, if you're an experienced hiker, this is one of the best hikes in Europe to visit. It will take you 2 days to go through the hike. You can come with your family and friends to experience the beautiful views of Mount Triglav. The level of difficulty is medium, which makes it a preferred destination for hikers of all levels. Make sure that you carry your complete hiking gear and a camera to take photos of the striking things you find here.
5. Via Dinarica
This is a 1930 km trail you'll definitely enjoy if you love spending time with nature. This hiking destination is in the Balkans. It passes through different European countries. It has an easy to challenging level of difficulty. It starts easy but as you continue going through the trail it can get challenging, especially if you're not very experienced with hikes.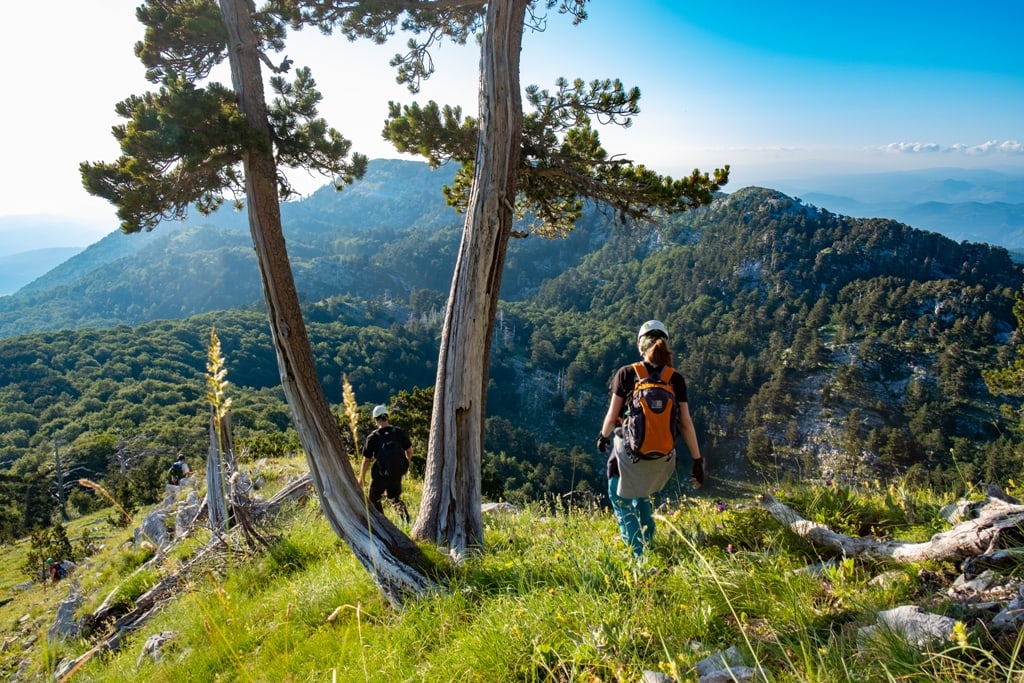 However, with your friends and family cheering you on, you'll definitely find it a worthwhile experience. If you find it challenging, you can choose to go through the trail in chunks and make it days of memorable adventures. Carry enough clothes and any other necessary gear for your entire hiking experience. Don't forget to carry snacks, hiking gear like an ABC Watch, and a camera with you for you'll need them a great deal.
6. Tour De Monte Rosa
This is one of the most incredible mountains in Italy. If you visit here, you'll have come to one of the best hiking trails in Europe and you won't regret it. It is a 4634m mountain with a stunning environment to attract any fun-loving hiking enthusiast. In terms of how difficult it is to go through the trek, it will interest you to know that it is challenging.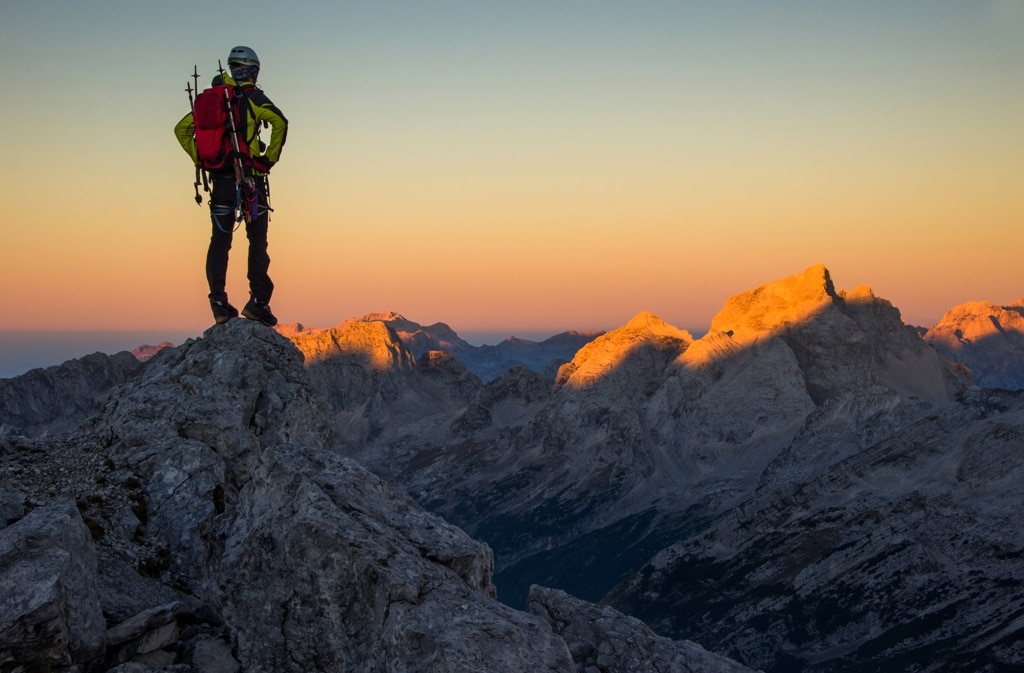 There are steep ascents and descents that require hikers to be careful to avoid accidents. There are beautiful peaks to view and get the best out of the mountain. It takes approximately 8-11 days to go through the trek. As you plan on visiting the mountain, be sure to carry the hiking essentials to carry you through the entire period. Make sure you have enough water and food to sustain you during the entire period.
7. Laugavegurinn
This is a distinctively awesome hike in Europe you should consider visiting. The hot springs, beautiful valleys, and steam from volcanic rock in Iceland make it a remarkable place to visit. This is where you can make memories and build bragging rights for having visited one of the most unforgettable hiking trails in Europe.
The level of hiking difficulty is challenging but it's worth the effort. It takes hikers around 4-6 days to go through it and have optimal fun. Carry your friends with you to experience nothing but the best here. Also, you can carry water, snacks, proper clothing, and a camping tent like the Coleman Sundome 4. Don't forget to carry a camera to capture the moments and attractive natural environment you'll find here.
8. High Tatras
The high Tatras is in Slovakia. This is a hiking destination that will give you one of the best and most memorable experiences in the wild. This is where you can decide which adventure you want to engage in as you go through one of Europe's best. Visiting this place allows you to experience more than 100 lakes, valleys, and waterfalls. Indeed, trekking around this place is breathtaking.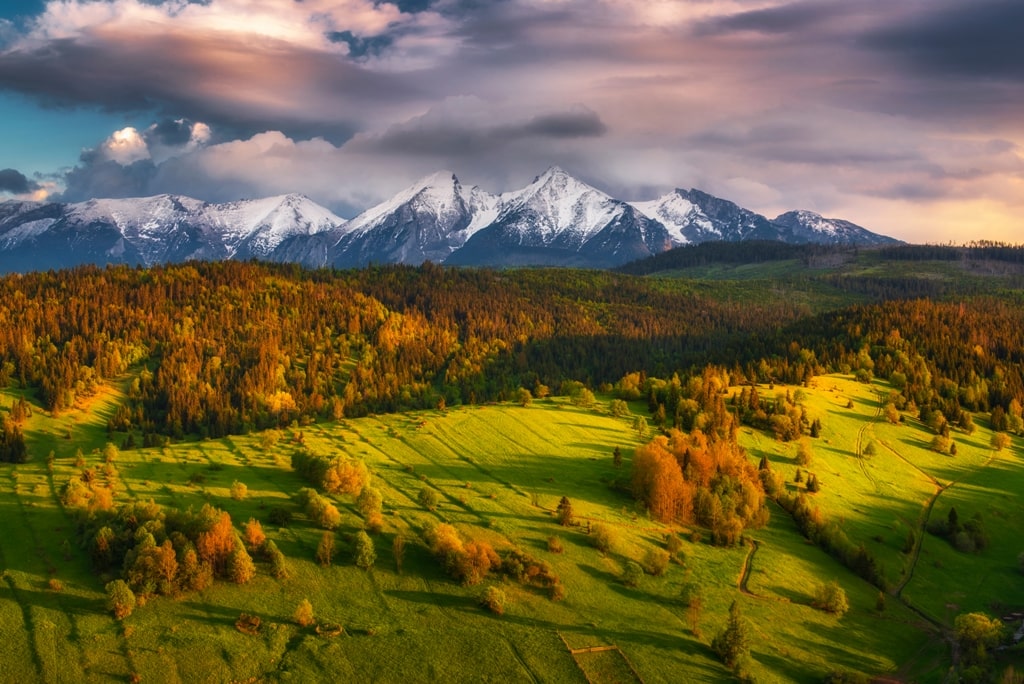 If you love wildlife, there are some you can see including marmots and mountain goats. The level of difficulty ranges from easy to medium. There are different routes to use for the treks. It will take you from 1 day to several days to trek through it depending on the route you choose to take. This is a UNESCO-protected reserve that attracts visitors from far and wide. Come with your trekking gear and a camera for a complete experience.
9. The Dolomites
The Dolomites in Italy is a collection of the beauty of nature, heritage, and the recognition of history. That's why the place is a UNESCO World Heritage site. It can take you a day to several days to experience the adventure of this historic site. The pointed peaks and pinnacles are an indication of why the place is so popular among hikers. The views are so attractive that you can't fail to capture them on camera. So, as you prepare to visit, make sure you don't forget to bring a camera with you. Also, remember to carry the hiking gear you need for the entire adventure.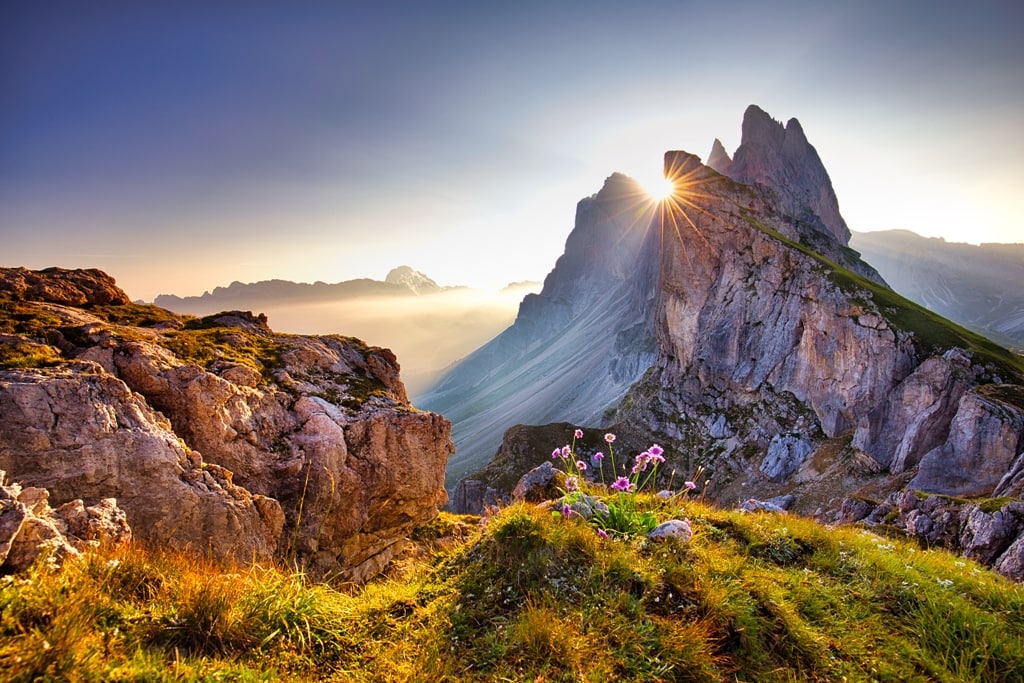 10. Mont Blanc
Mont Blanc is in France. It's important to point out that hiking this mountain is challenging. You have to brace yourself for the climb ahead. The mountain is 4810m. Since this is a challenging hike, you'll need the help of a guide and the best hiking gear. Also, make sure you know how to use the hiking gear because you're climbing over ice and rock. It can take you 2-3 days to hike the mountain but you can extend it to 7 days. Carry with you all the hiking gear and essentials for your safety and comfort.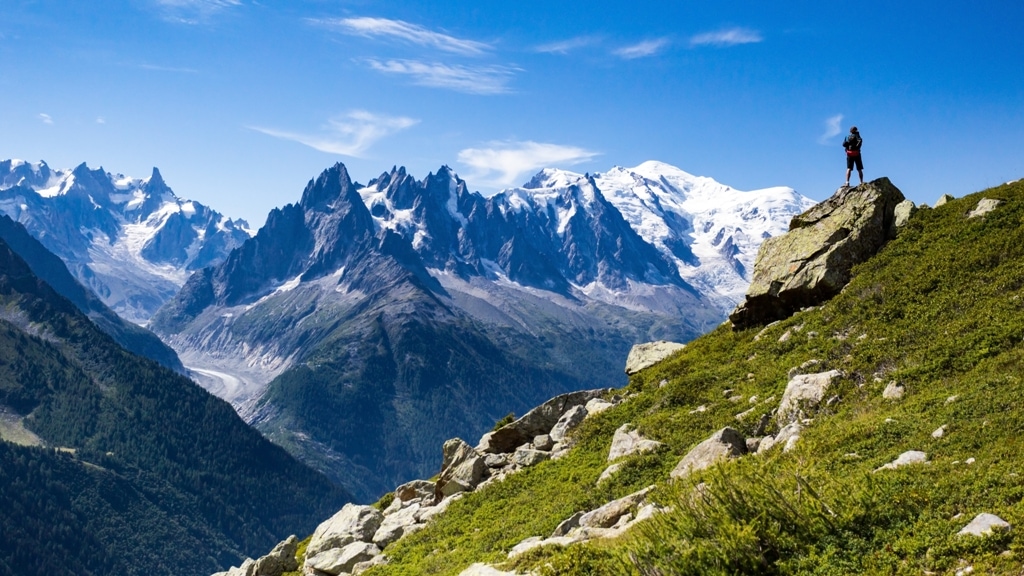 11. Plitvice Lakes National Park
The Plitvice Lakes National Park is in Croatia. It will take you six to eight hours to experience it. The hiking difficulty is moderate. The waterfalls and wood walkways are part of what gives the destination the popularity it has among Europe's best hiking destinations. The 16 lakes in the national park give it the beauty that hikers look for when choosing where to visit. Carry the trekking essentials you need to have a memorable experience at Plitvice Lakes National Park.
Conclusion
This is with today's article on the best hiking areas in Europe. I hope you felt inspired, great adventures are awaiting you. If you have any questions, please feel leave a comment below.
You might also like
My Move to Europe – 23 personal stories
Castles of the Loire Valley France
The Best of Copenhagen Denmark
Ultimate Guide to Stairway to Heaven, Ireland (2022)
148 National Dishes of countries around the world
Authors Bio
Res Marty is an expert advisor in camping and hiking. From his cabin-crew days till now, he'd been on uncountable hiking sprees. He loves to share his experience with the world through his blog.

Latest posts by Faith Coates
(see all)