Creative Ireland
Ireland has no lack of creative experiences for travellers whether you are a musician, writer, craftsperson, singer or painter. It is no secret that Ireland has given birth to some of the most creative names in history. A creative Ireland means there is no lack of courses, programs and classes you can take to get involved in a wide variety of arts and crafts.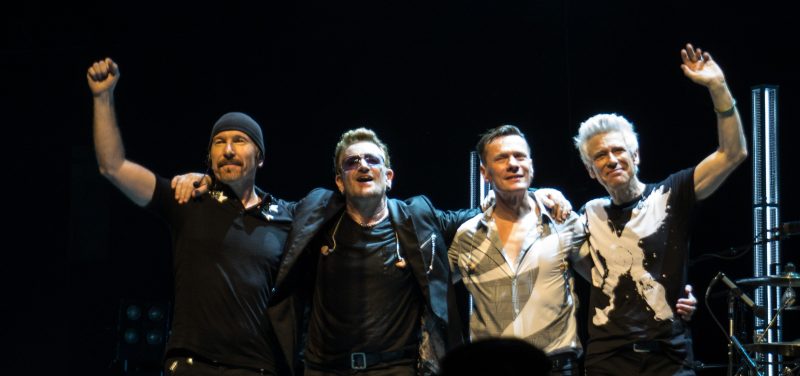 From life-changing inventions such as colour photography, soda water and chocolate milk to the aircraft ejector seat. The Irish have been involved in the sciences for hundreds of year, but it is in the creative arts that the Irish are most at home.
From James Joyce to Samuel Becket to the huge influence on music such as Bluegrass and Folk. Rock stars like U2 and Snow Patrol music in creative Ireland reach deep into the Irish heart and soul.
Irish designers such as Phillip Treacy who is known worldwide for his stunning hats and millinery. To painters, harpists, storytellers, songwriters, and traditional crafts like weaving, knitting and textiles. Irish artists cover the gamut of creative experiences.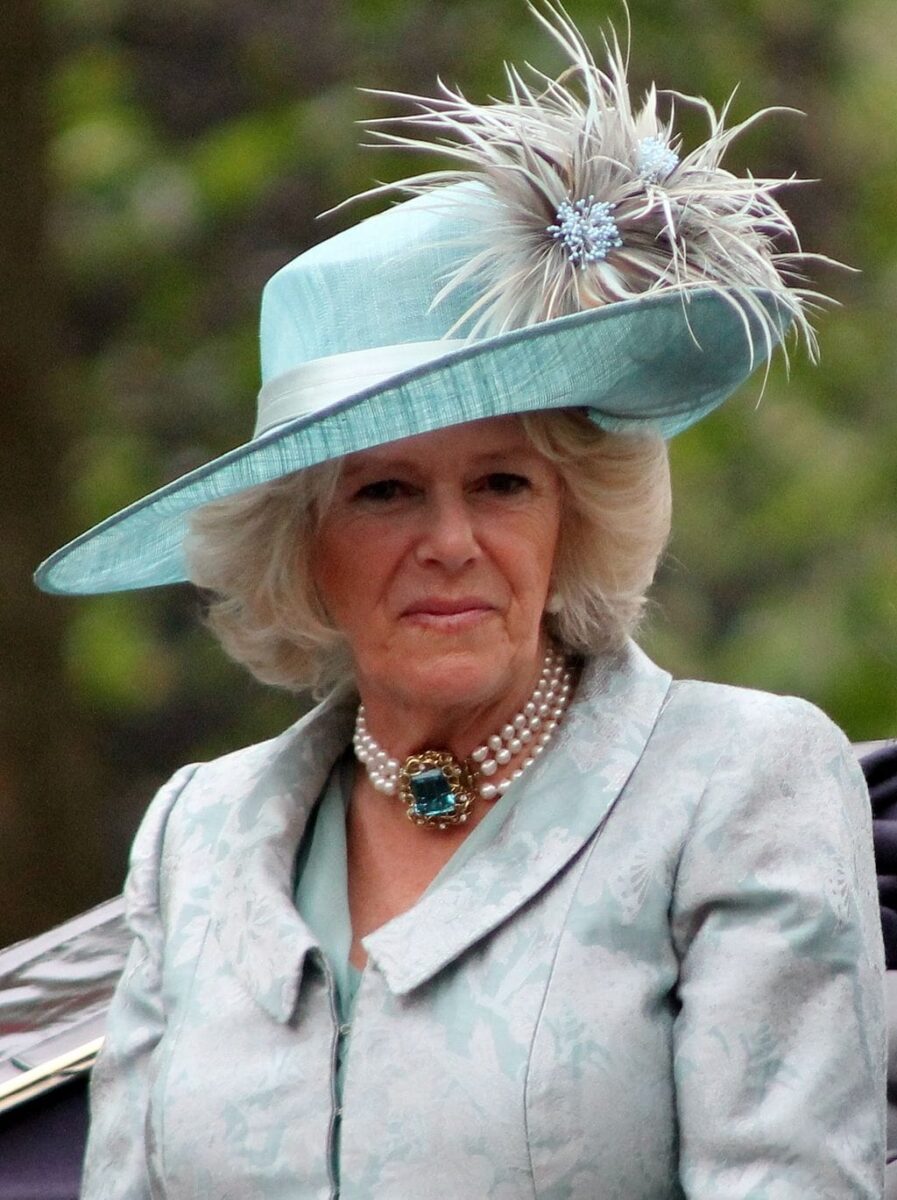 As an artist traveller, you may feel the need to get some hands-on experience in Ireland and are looking for tours and travels where you can learn to hone your craft with some of Ireland's experts. From knitting, quilting and crochet tours to learning to play the harp or bodhrán you can find all these kinds of creative experiences for travellers here in Ireland.
Creative Ireland Experiences
Painting classes in Ireland
Painting Workshop in Ireland with Hugh O'Neill. Voted the 'Best Known Irish Artist" in Palm Beach Illustrated Hugh leads classes in Doolin, County Clare for a week of sketching, painting or photographing the gorgeous landscapes that make Ireland so magical. Hugh lives in Florida but leads painting tours of Ireland through the areas of Doolin, the Aran Islands, Doonagore Castle and these gorgeous rolling hills of this area of Ireland.
These tours include four-star accommodations, pub nights, full Irish breakfasts, day trips and a special evening at Dromoland Castle including dinner. The cost of the tour starts at around Painters: $2200 per person, land only (double occupancy), Non-Painters: $1800 per person, land only (double occupancy)
Avoca Painting School's Painting Holidays allow you to develop your creative side in the midst of the Wicklow Mountains in the heart of the "Garden of Ireland". The workshops and classes are tailored for beginners to experienced painters.
Professional artist Rod Coyne, who has over 25 years experience, leads the classes. Approximate cost of classes is €365 Euros for the workshop, Materials €80, easel hire €20, and 5 nights' accommodation an additional €475, not including airfare of course.
Painting classes have been run at the Cottages since 1992. These cottages sit beachfront on Ireland's East coast. This is a luxury holiday in beautifully tranquil surroundings in a traditional picturesque thatched cottage. These are self-catering cottages that have either sea or garden views.
The cottages are close to local shops, supermarkets and a monthly farmer's market as well as pubs and cafes. The classes are arranged in an independent group basis so contact them for more details.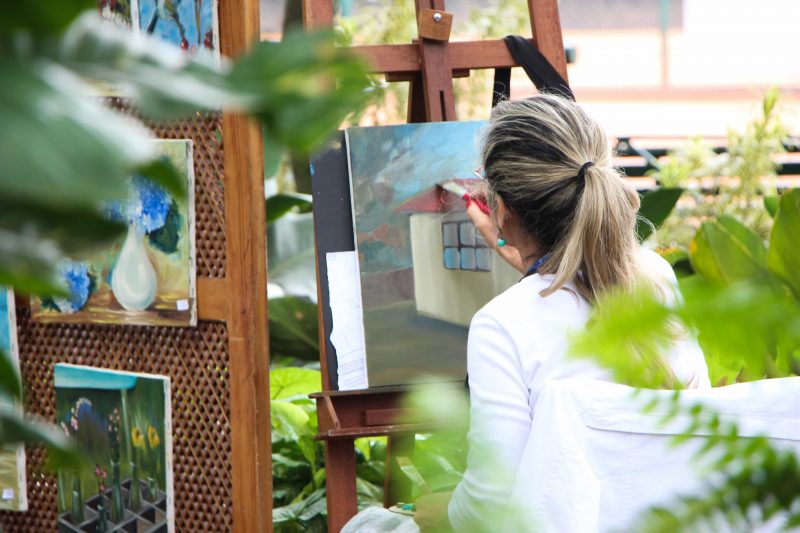 Workshops are arranged for overseas visitors and will include accommodation and meals. They have a few easels and seats for those who have travelled to the workshops. Each day begins with a demonstration lasting around one hour. After this, you are free to choose your own subject for painting or if you prefer you can use the subject demonstrated.
The tutors spend the rest of the day helping and advising each participant. Occasionally there may be a second demonstration. When it rains (and it will rain), there is an indoor studio and some of the workshops will require a short walk to a specific location. Classes include Painting in Northern Ireland in North Down and the Ards Peninsula Contact the studio for more details and pricing.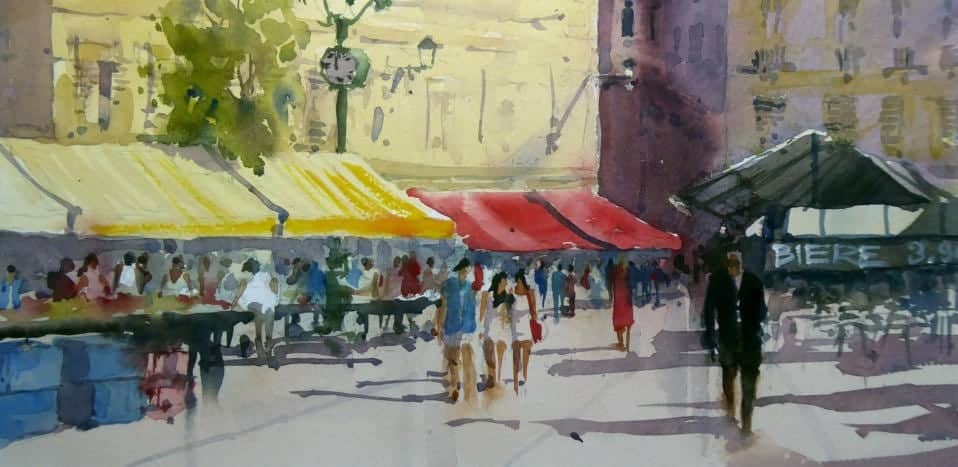 On this tour, you will have the opportunity to visit the amazing and gorgeous Irish countryside. This trip focuses on Northwest Ireland, featuring many sections of the Wild Atlantic Way and counties: Donegal, Sligo, Leitrim, Mayo and Galway.
Castles built in 1200AD, Connemara National Park, Kylemore Abbey, Court Tombs, beautiful beaches, waterfalls and forest overlooks are just a few of the sites you can paint and explore.
There is a lot of walking on uneven surfaces and climbing stairs is involved. The approximate cost (not including airfare) is $3,000.00 but it does include 15 nights' accommodation with Full Irish Breakfast, pick up at Dublin airport and drop off, a welcome gourmet breakfast buffet and a group dinner. All entrance fees to Heritage Ireland sites are included.
Creative Ireland the Textile Arts
Knitting, crochet, tapestry, weaving & spinning
Áine Dunne hosts workshops and classes in tapestry, spinning and weaving at their studios. Workshops can be one-off introductions to hand spinning and weaving or a series of workshops that include the history of weaving, design techniques, spinning sheep's wool, setting up a loom and weaving and finishing a piece approximately 3 inches by 7 inches. Workshops cost an average of €120 Euros per person.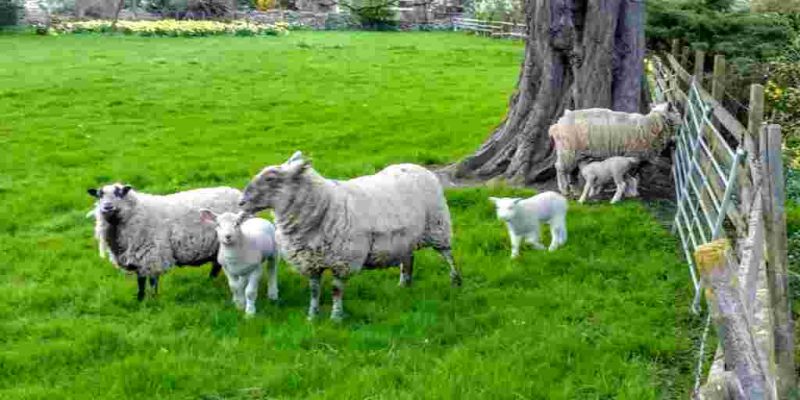 Donegal is renowned for its craft of hand weaving. Local weavers offer tuition in the skills of natural dyeing, carding, spinning and weaving.
As part of the Taipéis Gael programme, local artist-weavers from Glencolmcille were trained in the skills of preparing and dyeing wool using local materials, carding and spinning, designing tapestry and weaving on a specially fabricated wooden frame. The original Táipéis Gael creations are now exhibited all over the world.
The south-west area of Donegal, particularly Kilcar and Gleann Cholm Cille, has long been known for the excellence of its weavers and hand-knitters and for the production of high-quality tweed exhibits and garments. In this weeklong course, some of the original weaver/artists from Taipéis Gael teach the skills acquired from the community's older practitioners.
Tapestry frames and yarns will be provided. The weeklong programme includes natural dyeing demonstrations, Carding, Spinning on Donegal Wheels, Designing for tapestry, Tapestry Weaving, Local knitting patterns and hand knitting techniques. It is expected that each participant will have produced at least one tapestry or a piece of knitting by the end of the course. For these classes, you will need to provide your own accommodation, transportation and flights.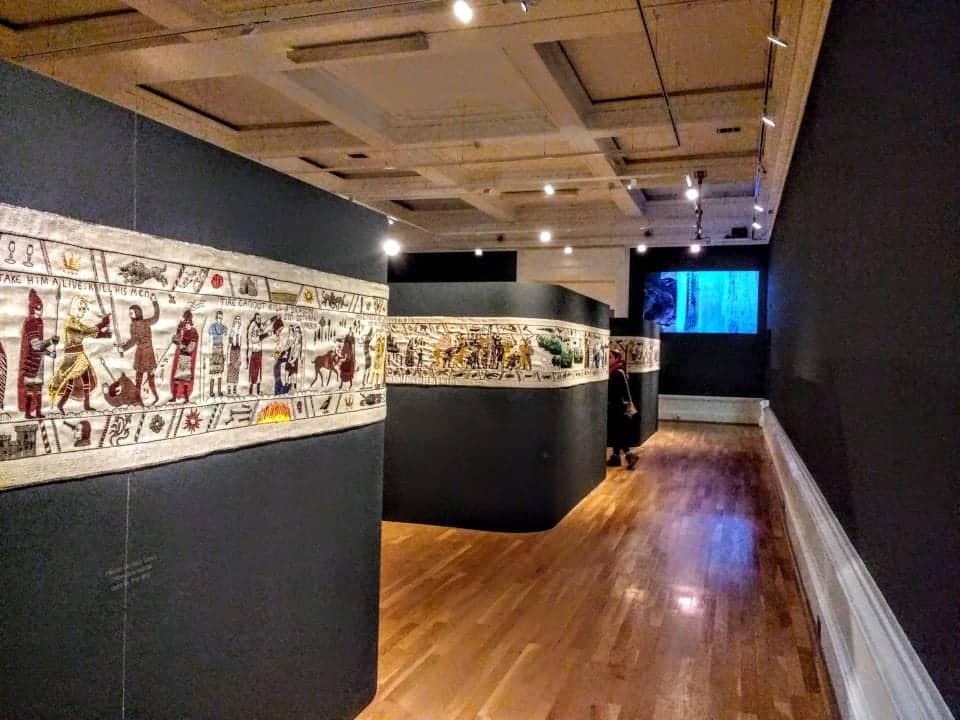 Weaving Workshops Ballytoughey Loom, Clare Island
Ballytoughey Loom offers crafts for sale and also runs weekend and weeklong craft workshops.
A weekend course covering the basics of spinning, weaving and natural dying. 10 A.M. to 4:30 P.M. the first two days and finishes at lunchtime on the third day. Cost is €240.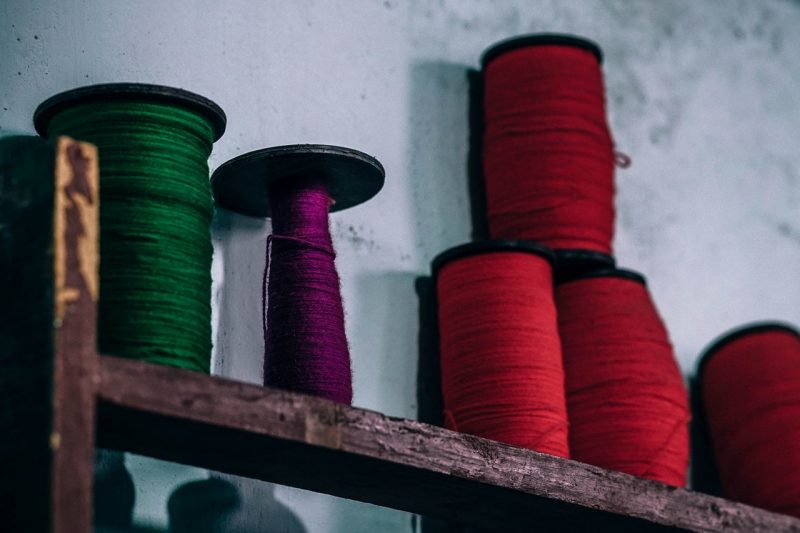 Weeklong workshops
This weeklong workshop will give an opportunity to explore deeper into the setup process in weaving and the preparation needed to visualize a project. This workshop includes working with different methods of natural dyes and how to use them. The course runs from 10 A.M. to 4:30 P.M. finishing on Friday at lunchtime. Cost is €320.
If you want more details and information on weaving in Ireland, contact the Irish Guild of Weavers, Spinners and Dyers who have a brilliant website that covers all the types of classes and information on Irish weaving across the country.
An 11-day tour that includes sites such as Newgrange, Trim Castle, and the sites of Dublin. You have a full itinerary including travelling to the Wild Atlantic Way to discover Donegal and Sligo and visiting heritage sites and well-known Quilt Shops. Visit a generations-old, family-run handweaving textile mill, nestled in the picturesque town of Ardara on the Wild Atlantic Way. Experience the history and witness the skill and craft that has gone into that famous Donegal Tweed for generations.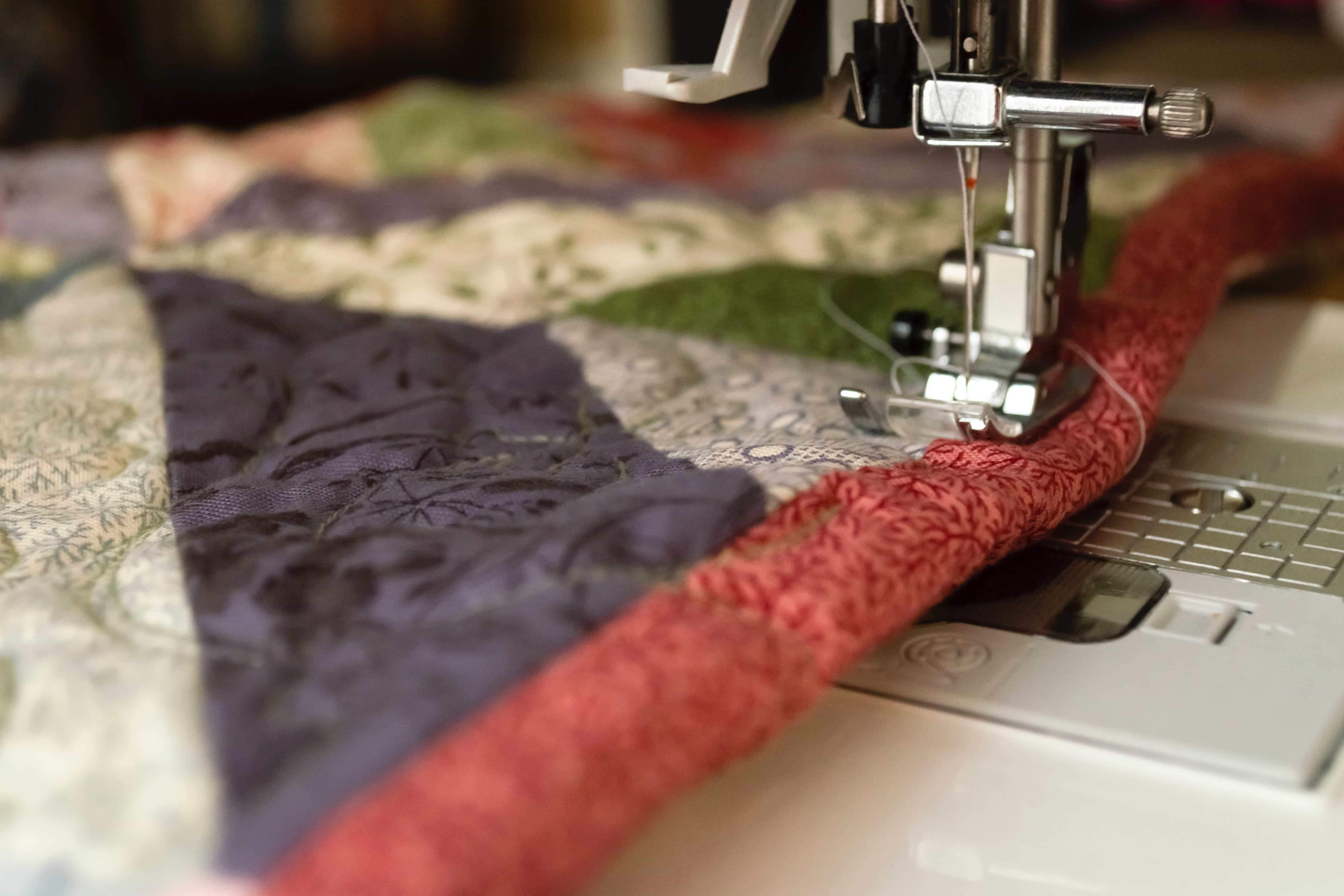 You will experience Irish Woolen Mills, some of Ireland's best quilt shops and quilting exhibits. You get to see where Yeats rests and kiss the blarney stone. Chat with tapestry makers and experience the full range of Irish quilting and textile arts. The tour costs from $2999 US excluding your flights.
A Quilter's Journey to Ireland
This is a small tour with a maximum of 25 people. Journeying from Dublin to the Wild Atlantic Way you will experience the hospitality of Ireland at its best. This 12-day tour will include more Quilt Shop visits than you thought possible. Along with talks and meeting with local Irish quilters, this comprehensive tour leaves lots of time for browsing in some amazing shops and of course purchasing of some of Ireland's beautiful fabrics. Cost is $3295, which includes everything but your flights.
A 9-day tour that includes airfare this tour includes first-class lodgings, a huge selection of historic and heritage tours from the Burren to Galway Cathedral. Workshops and classes include optional classes in painting and fabric design, Irish scone making, presentations on Irish Lace Making, Crafting crystal and an optional day of photography and mixed media.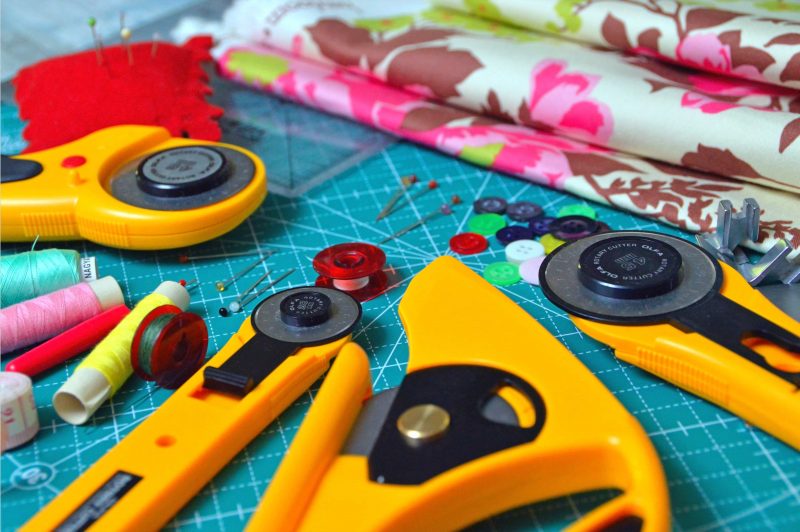 You can shop until you drop in famous Irish villages and craft areas, enjoy talks by Irish craftspeople learn Irish felting and enjoy a special evening of crafting a TV show with Jim West. Cost is from $2500
This Irish knitting tour will help you experience craft in Ireland with an emphasis on knitting. Your tour will include a tour of Dublin City and some time exploring Dublin's knitting hotspots including a short knitting with wire class at Winnie's Craft Cafe and meeting up with a textile designer at another popular Dublin knitting stop, The Constant Knitter.
From Dublin, the tour heads to Galway and Ó'Máille of Ó'Máille's where you will see a traditional Irish basket making a demonstration with well-known basket maker Ciaran Hogan. From here, you will spend 2 nights on the island of Inisheer and have a lesson with Aran Knitting expert Una McDonagh and friends.
A final visit will allow you to take in the magnificent Ring of Kerry and Kerry Woollen Mills. Here you will have the chance to meet and speak with Carol Feller, popular Irish knitter and author of the book Contemporary Irish Knits. This is a 6-night tour from around €2400 Euros.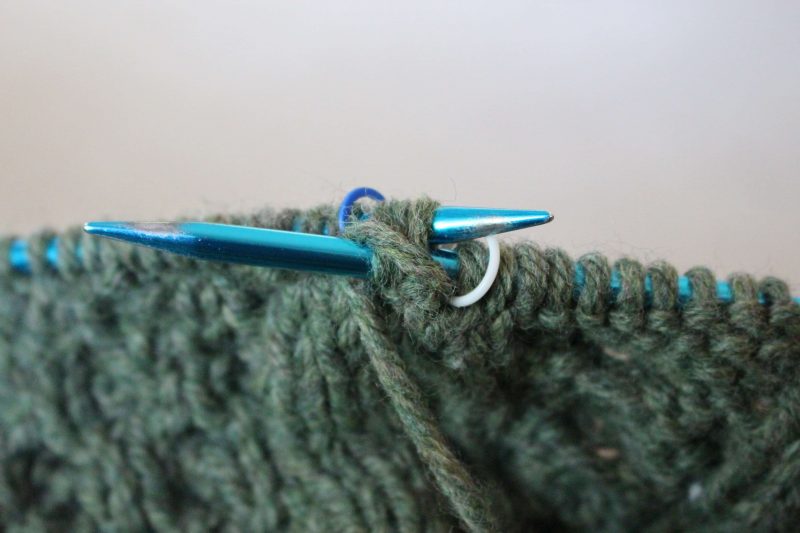 An amazing 6-day knitting and crochet holiday. On this superb 6-day knitting holiday based in Ennis, County Clare, you'll enjoy workshops led by well-known Irish knitters and crafters and you get to discover the stunning scenery, spirit and traditional crafts of the west coast of Ireland. Prices begin from £1,295 and don't include airfare.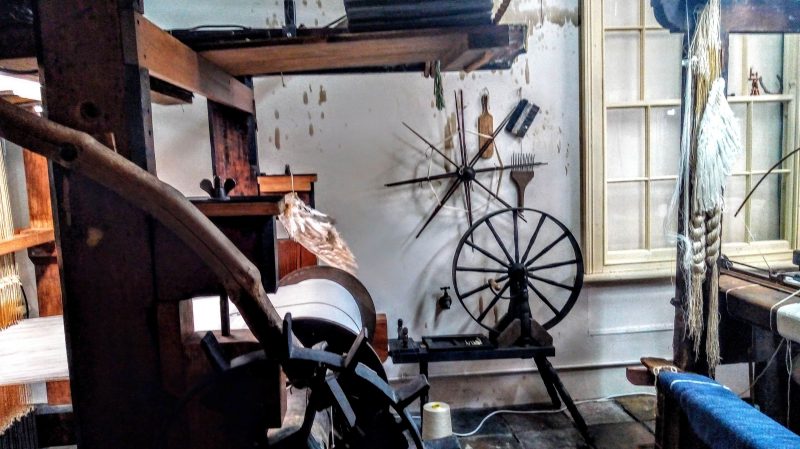 Luxury Southwest Ireland Knitting Retreat. Begin in Dublin where after some time to explore the city, you will discover one of Dublin's famous knitting shops, the Constant Knitter. The next day you will head south to Kerry and check into the beautiful Parknasilla Resort Hotel. Here meet one of Ireland's top knitters, Carol Feller.
You will spend four days with Carol, learning her seamless cables, short row, grafting techniques, and relaxing in the surroundings of your luxury hotel. Not including flights, the cost is around €2400 Euros per person.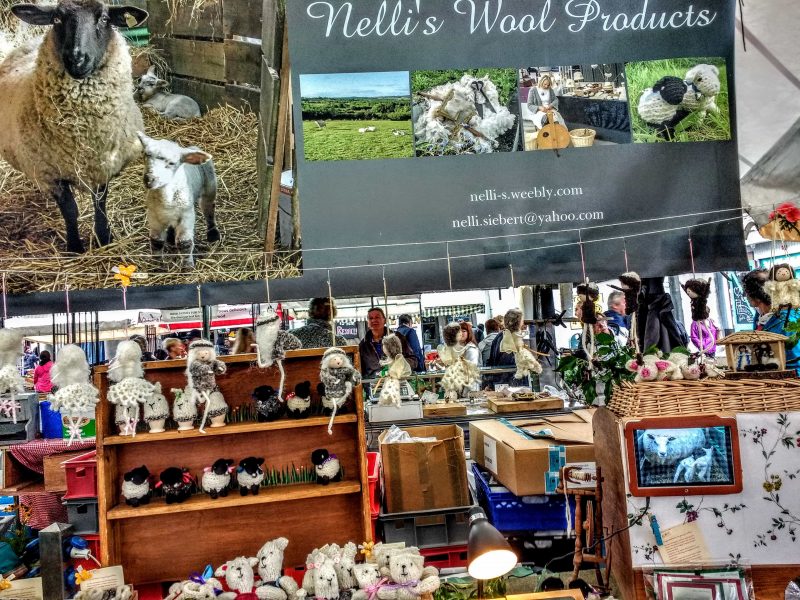 Creative Ireland the art of furniture, pottery, clay and more
Green-Wood Chairs in Skibbereen creates pure works of art, or furniture, from 'green' or unseasoned Hazel, which is coppiced in West Cork. The workshop provides students with the necessary facilities for designing and making chairs, stools and small tables. With only 2-4 participants per course, everyone benefits from a high level of one-to-one tuition.
Both one and three-day courses are suitable for beginners as well as chairmakers with some experience who wish to improve and/or learn new skills. Email Alison for more details and pricing [email protected]
Two-day courses include woodcarving and contemporary printmaking, as well as the uniquely Irish stone letter-cutting course. Book accommodations at nearby eco-havens Tawnylust or Ard Nahoo beautiful eco-creations in their own right.
Also in West Cork, the Kinsale Pottery and Arts Centre offers a great range of classes including jewellery making, stained glass and, of course, pottery. Weekend craft packages are from €220 including B&B and one dinner. They also work with Ballymaloe House, where they have an introductory pottery course, one night's B&B, and five-course dinner for €299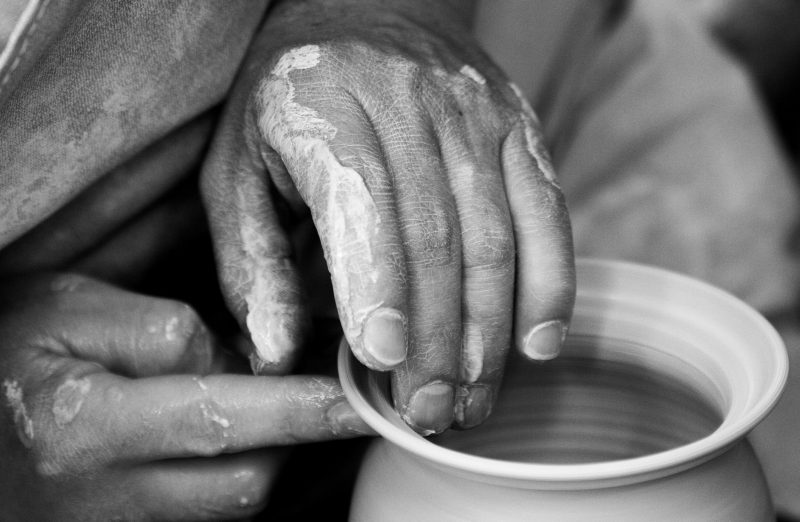 The Celt Centre in County Clare CELT is a registered charity providing education, training and awareness raising in environmental issues, traditional crafts workshops, sustainable living and nature conservation.
In September, the Celt Centre hosts the Weekend in the Hills Festival, which is a superb way to learn some ancient skills. Courses cost around €130 Euros a person (there are children's classes as well for €100 Euros) Classes include Herblore, Metalwork, Jewellery making, spinning weaving and dying, leatherwork, longbow and more.
This popular two-day event is now held at Slieve Aughty Centre, an eco-friendly and certified organic venue, situated 10 km outside Loughrea town in County Galway. A busy equestrian and activity centre, the venue has ample space for parking, camping and even has 9 glorious bedrooms and two lodges for those who wish to experience some luxury for a night or two or you can camp for free.
Creative Ireland – the Art of Writing
Writing Workshops in Ireland
The most obvious art in Ireland is writing. Wordsmithing and word crafting at its finest. As a writer, you should attend the Lismore Connemara Immrama Festival of Travel Writing. Immrama has been dedicated to the art of Travel Writing, Good Music, and Fine Entertainment since its inception. The festival includes workshops, author's presentations, great entertainment and more. Price for a ticket for Saturday is around €40 Euros.
A weeklong, creative writing holiday with a difference – scenic walks, fascinating talks and daily practical writing and editing workshops – all in a land that time forgot, in probably the most scenic part of Ireland, along the famous 'Wild Atlantic Way.'
As part of the immersion process, participants also enjoy boat trips to the island of Gola, leisurely walks and a tour of Glenveagh National Park and Castle, Irish language and dance classes and lively, heart-warming, foot-tapping traditional music concerts.
Accommodation and workshops take place at Teac Jack's, a well-known, family-owned boutique hotel, restaurant and traditional music venue overlooking pretty islands of the Atlantic Ocean and a short walk from picturesque harbours.
The Irish Writers Centre in Dublin is world-renowned for its literary services and ambience. They have recently announced a new service where they develop and organize literary packages, tours and workshops for the growing number of cultural visitors to Dublin.
Imagine a tour of the Dublin Writers Museum or Hugh Lane Gallery followed by a lunch inspired by the works of Wilde or Joyce. This could be followed by a workshop or reading with a contemporary writer or poet, before going on to enjoy a walking tour of the city. The literary world is your oyster!
The Creative Arts in Ireland – Music
From glass blowing to sean nos singing, harping, storytelling and music the Irish celebrate everything creative and always have room for more. Take the opportunity to indulge in your favourite craft or creative art whilst visiting the Emerald Isle it will be an experience you never forget.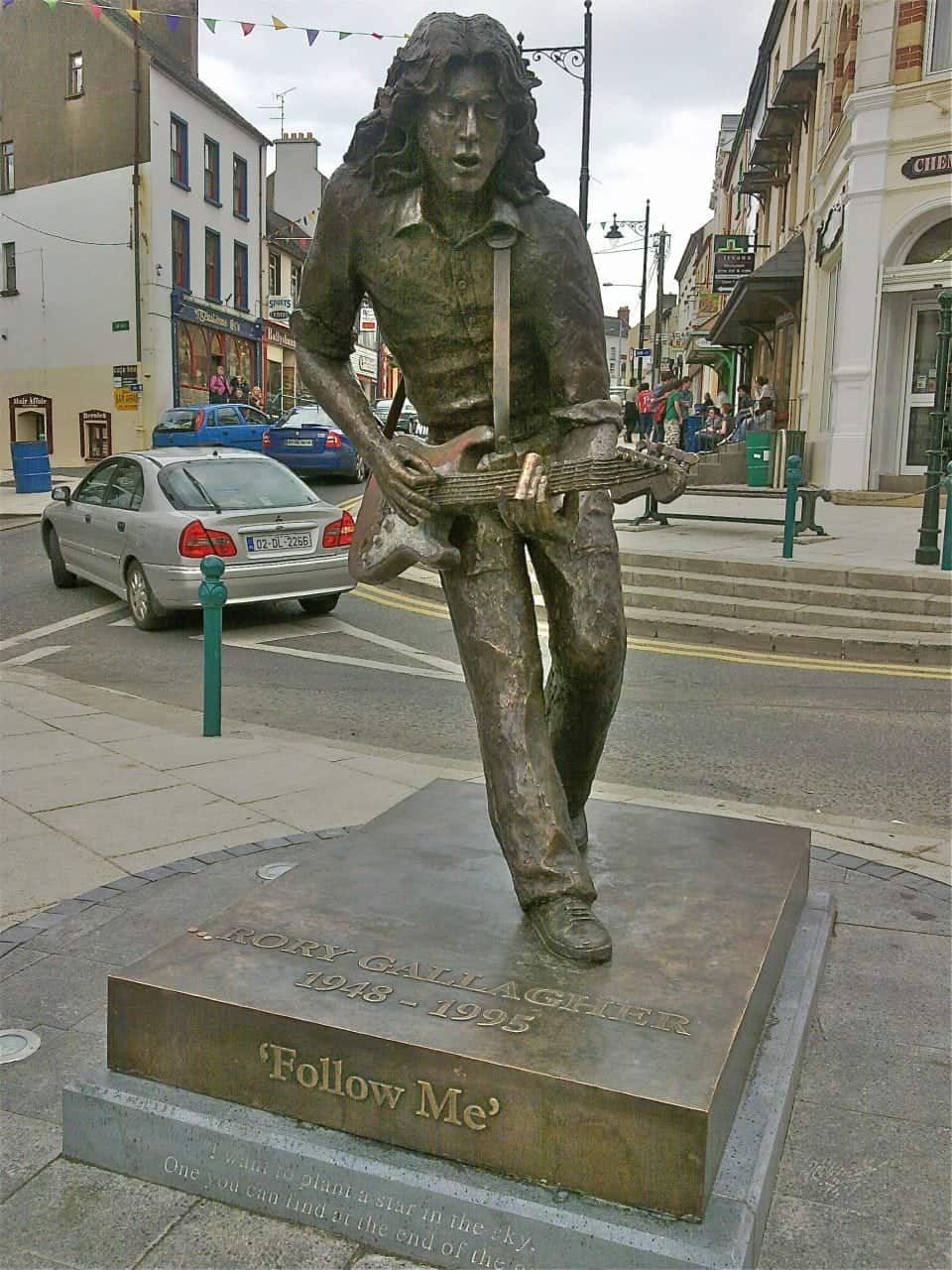 Join Virginia Schenck, vocal artist, with special guest, Ireland's acclaimed spiritual singer Nóirín Ní Riain, to explore the voices, sounds, and sacred sites of Ireland. All singers welcome! From Sean-nós singing to the Gregorian chant of the monks of Glenstal Abbey, from ritual chants to pub music, we will listen, explore, and sing ourselves in this spiritual and mystical, music-filled land. *all singers welcome! Double Room: USD $3,350 per person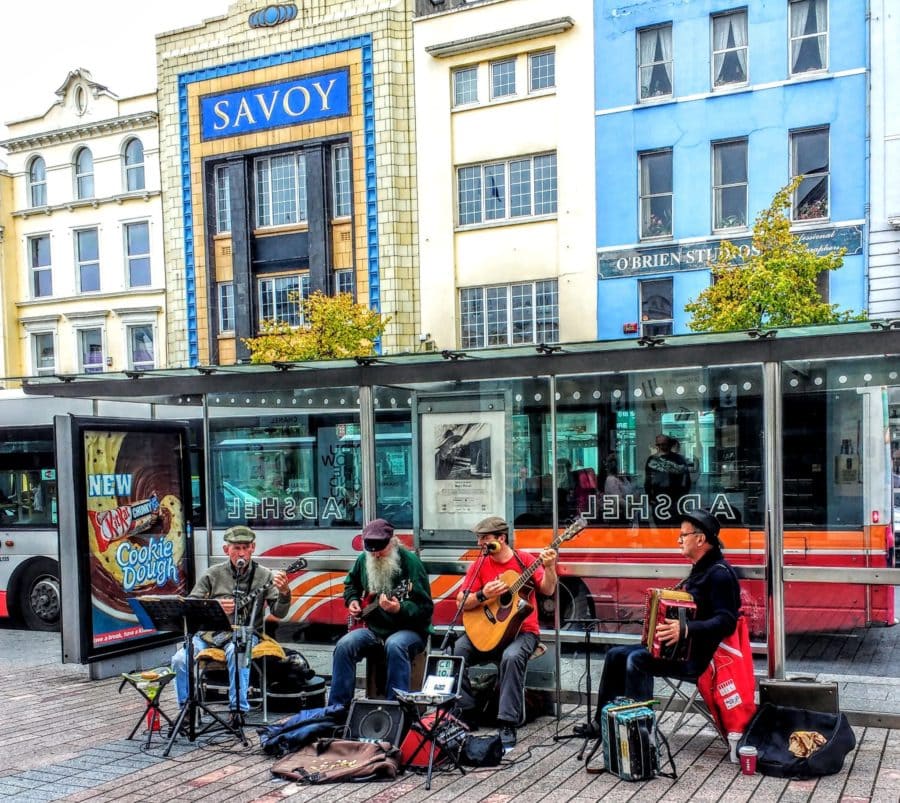 Just as the Harpers Escape always strived to stay small in size, our tour will be limited to just 40 people. It is "first come, first serve". You must reserve your seat with a deposit. It's a small tour but large in hospitality, friendship and conviviality. It is open to all. You don't have to be a musician to come!
From Dublin to Belfast the Harp Tour includes daily doses of harp and traditional music, workshops, site seeing such as Trinity College and the Book of Kells, Castles the Wild Atlantic Way and so much more. You will experience musical evenings like you have never had, harp workshops and classes with some of the best harpists in Ireland. PRICE PER PERSON: $2795** (does not include airfare*)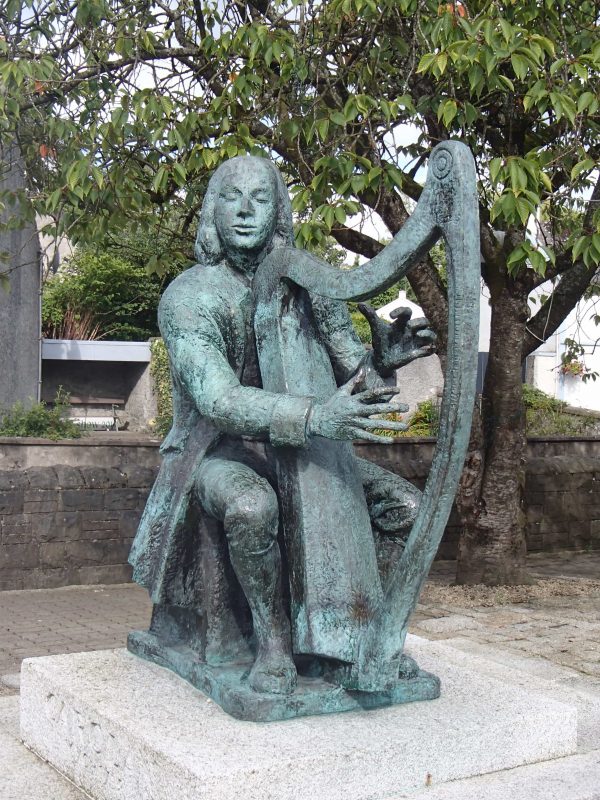 Bodhran Summer School
We must not forget the bodhrán that great Irish instrument of rhythm. If you love the Bodhran you should attend the Craiceann (cracken the Irish name for skin) The Bodhran Summer school. The Summer school is arranged around a series of classes given by some of the world's best bodhrán players and teachers, but also includes special workshops relating to the instrument itself and traditional Irish music in general. Every evening, music sessions are held in the island's pubs, and students are welcome to bring their drum and join in. On two evenings, two top-class bands perform concerts. The school takes place every June.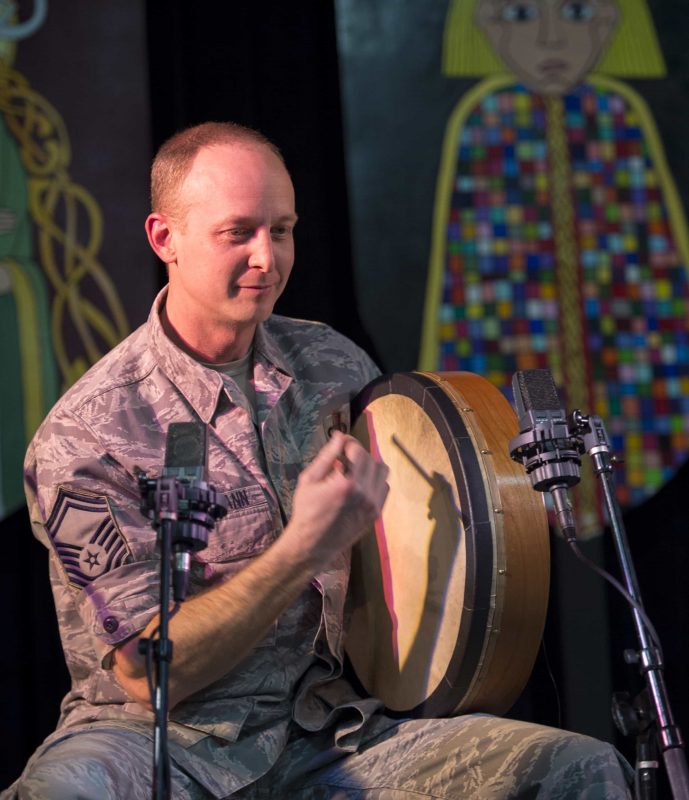 These music tours are solely based on traditional Irish Music and Culture. The tours are unique in that the musician's tour with you. Visit Uilleann Pipe makers, Bodhran makers, Harp makers, Flute makers and Banjo makers as well as local craftsmen and women. All tours are open to groups and individuals, musicians and non-musicians alike. They can make arrangements for single tours or group tours including accommodation and workshops.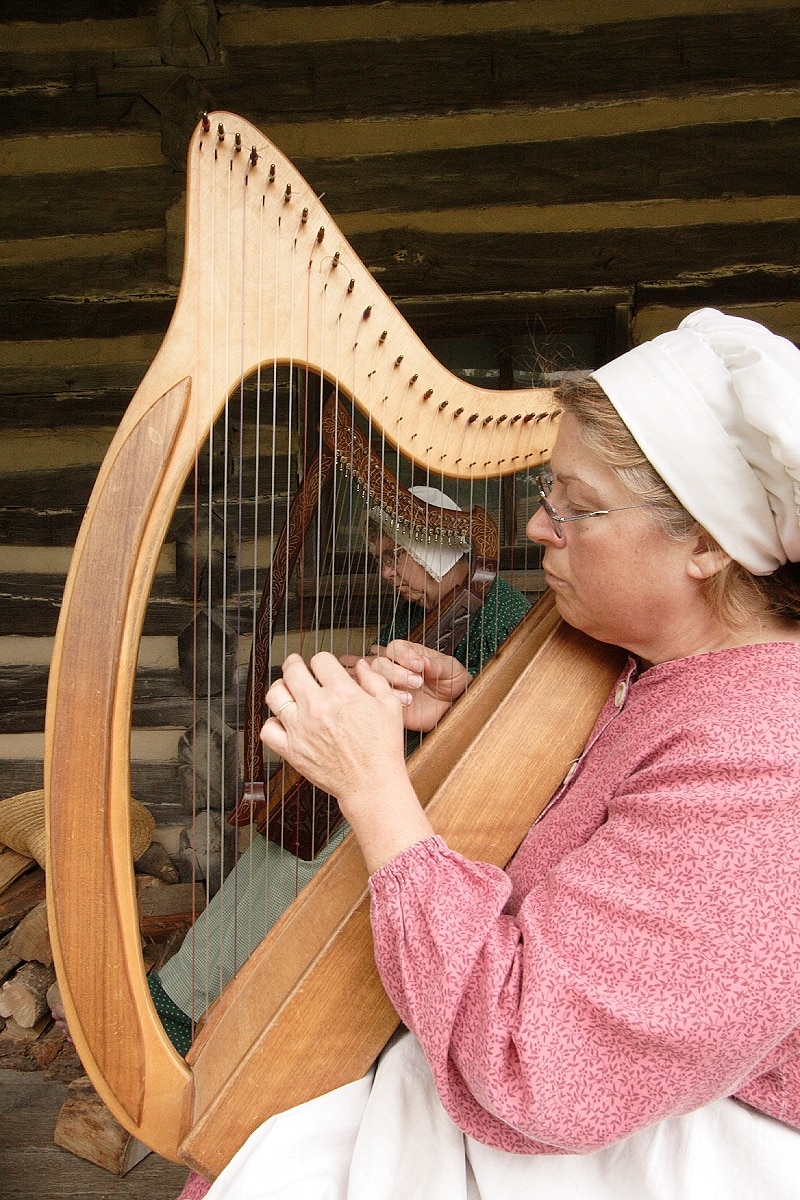 Storytelling Workshops and sessions in Ireland
The Irish tradition of storytelling is one of the richest folklore traditions in the world. All over Ireland, you will find "seanchaí" (shan-u-kee) who travel Ireland or tell stories in some legendary historic sites. One of the most well-known storytelling festivals takes place on Cape Clear Island a Gaeltacht Island and Ireland's most southern inhabited Island. The Cape Clear Island International Storytelling Festival is now in its 23rd year and has become one of the most renowned festivals in the world storytelling calendar, it takes place every September.
You will also find storytelling sessions at the Irish Writers Centre in Dublin. These sessions range from the Milk and Cookies for younger storytellers to Digital Storytelling.
In Northern Ireland treat yourself to a stay at Ballyeamon Barn where there is a Saturday night Session that includes storytelling by Liz Weir and a host of others. The session includes music, dance, storytelling, poetry, bardic legends and more hosted by Liz Weir one of Ireland's premiere Seanchai.
The Wild Atlantic Way Traditional Music Tour
The tour includes 5 nights in Ireland's finest hotels, daily excursions to cultural and historical landmarks, workshop tours of Irish instrument makers and nightly traditional music guaranteed with top musicians who will travel with you throughout the trip. Irish Music Tours promises you great experiences and wonderful memories of Ireland. 5 nights, six days for €690 Euros
There you have it, over 30 Irish creative tours you can take part in. From Sean Nos to crochet, chairmaking and leatherworking Ireland has a full repertoire of creative workshops and classes you can take during your visit.
Do you have a favourite creative Ireland tour you have taken? Let us know in the comments what type of creative tour you would love to be part of.