How to Create the Trip of a Lifetime
Holidays are great for making memories with your friends and family, but sometimes they aren't quite as memorable as we would like. A lot of people find that their holidays are so similar that they, unfortunately, merge into one, or for others, things have not gone as smoothly as they would have hoped. So trying to create the trip of a lifetime should be a must for many of you and hopefully, this guide should help you to make your 2019 holiday one that will really stand out, and this time for all the right reasons.
Decide when and where you want to go early on. Florida, for instance, is a great destination. Not only are there fabulous beaches and great weather, but there are many luxury villas in Florida that are great for big families looking to spend some quality time together in a paradise setting. You can enjoy the fun and exciting activities during the day and come back to a spacious villa that will cater to your needs for a relaxing and yet memorable trip.
The memories from the trip shouldn't just come from the holiday itself, but from the moment you start planning. Planning a trip with your family or friends will not only provide you with a great bonding experience, but it also means it's not just down to one person to make all the important decisions. Instead, you can divide up the workload by involving those who are coming, which will get them excited about the trip, too.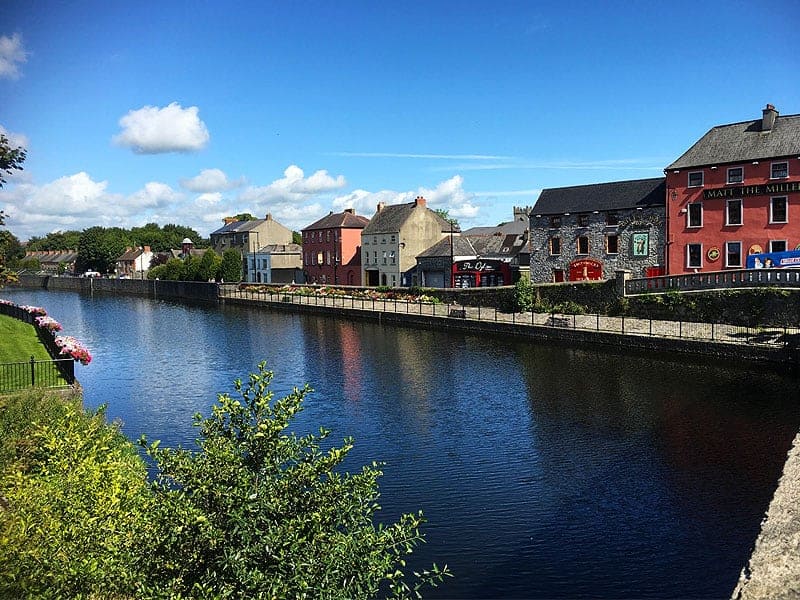 It's a good idea to sit down and think about what you want from this trip. Do you want to be sunning yourself on the beach or by the pool all day, or do you want to be out exploring the wonderful place you are staying in? You might want a mix of both; the choice is entirely up to you. You could have a relaxing trip, interjected with some adventure as you experience the culture of your chosen destination. Knowing what you want will make it easier when it comes to booking your trip, and it means you can incorporate what everyone wants to experience.
As you start thinking about this, it's good to remind yourself that you don't want to wear yourselves out during the trip. Neither do you want to end up feeling bored or you've missed out on something. So getting a good balance is crucial to having a fantastic trip. If you're really adventurous, choose some fun activities and book them in advance, so there is a plan of action in place. Booking in advance is always advisable, but it's also good to leave some time for some spontaneity as sometimes the most unexpected moments leave you with some amazing memories.
Don't Think a Search Engine Will Have All the Answers
Google can provide answers to a myriad of questions, but don't rely on it to answer some of the most important questions you're asking. A search is going to paint a picture, but how can you be certain it's the right one. When you've decided on a few destinations, thoroughly vet them by talking to the friends or family coming on the trip and maybe even a travel agent. Another great resource to use is Instagram as it publishes pictures that real people have snapped. Geotags make it easy to pinpoint locations.
Get Some Professional Advice
For extra guidance when it comes to choosing a destination for your holiday of a lifetime, a travel agent can provide some very useful information. For insider knowledge of certain destinations and knowledge of certain deals and discounts, your local travel agent can prove to be very helpful. Not only will they offer advice but they'll also be able to make the booking and other arrangements for you, reducing much of the pressure from you. Any problems while you're away and your travel agent will do everything they can to put things right.
Booking the trip of a lifetime doesn't mean you need to spend a fortune and put yourself into debt. To avoid this, you need to set a reasonable budget. By setting a budget, you won't be tempted to spend money you don't have, and as a result, it will narrow down your search for holidays slightly, which makes it easier for you.
If you're going with friends or extended family, speak to them about what is a realistic amount for them and go from there. Remember, creating the trip of a lifetime will not boil down completely to the destination and the expensive activities you do but instead what you make of your time there. However, if you really want to splash the cash, and you need the extra money, there are a few things that you could consider doing such as taking more hours at work or getting a second job, you could even sell any unwanted items you no longer need.
Don't Forget the Hidden Costs
Remember to include all expenses when it comes to costing your holiday. That includes the cost of your passports, visa if required, airport transfers, currency exchange fees, and if you are going away with friends you should consider the cost of keeping in touch with your loved ones at home. When you're making any bookings be clear what's included in the price and ask whether there are going to be any additional fees.
You will also need to decide if you will be self-catering or not. If you are going as a large group, you will find that eating out every night will quickly become extremely expensive compared to catering for yourselves. With the money you save from self-catering, you can put it to good use of having even more great experiences or presents to bring back with you to help you remember your trip.
Planning the trip of a lifetime can feel like a daunting task because there are so many options available. If you really can't handle the pressure there are holiday planners who can do it all for you, but where's the fun in that?