The Best Cuban Beaches
Cuba's beaches are exceptional for the varied colours of the sand from volcanic black near Baracoa, to glittering white at Varadero and gold-flecked at Holguin. The best beaches in Cuba are almost every beach in Cuba, the variety and type of beach depend on what you are looking for.
Cuban Beaches are spectacular beaches, over 300 of them encircle the coastline and there are beaches for every type of sun lover or water enthusiast. Snorkelling, scuba diving, water sports, and much more can be tasted in the glorious Cuban climate that has over 330 days of sunshine a year. And yes Americans can travel to Cuba.
Here are some travel tips for Cuba – for those visiting for the first time
The best beaches in Cuba
Some of the best places to stay in Cuba are in "casa particulars," which essentially means a BnB or homestay. These days you can find them on Air BnB with reviews and photos of the accommodation and how far it is from popular sites. The great thing about this is that it is a much more direct way to support the Cuban people instead of government hotels.
Best beaches in Varadero Cuba
One of Cuba's most popular tourist destinations, Varadero hosts a series of all-inclusive resorts on its lush 12 miles of pure soft white sand. Just two hours away from Havana this mecca of sun, surf, sand and beach resorts is tourist heaven and you can still find a spot away from the crowds for those peaceful moments.
The Varadero area is the best-known tourist destination in Cuba and is chock full of all-inclusive resorts, villas and hotels nestled up against clear blue waters and shimmering sand beaches and the only 18-hole golf course on the island. Varadero is hugely popular with the Canadians and British who have been travelling here for many years.
1 Playa Mayor
The most well-known of Varadero's beaches there are many resorts and hotel options on this lovely but crowded beach.
2 Playa Larga
A lovely beach located on the Bay of Pigs (Bahia de Cochinos which is north of Playa Giron a perfect jumping-off point for eco-tours on the Zapata Peninsula.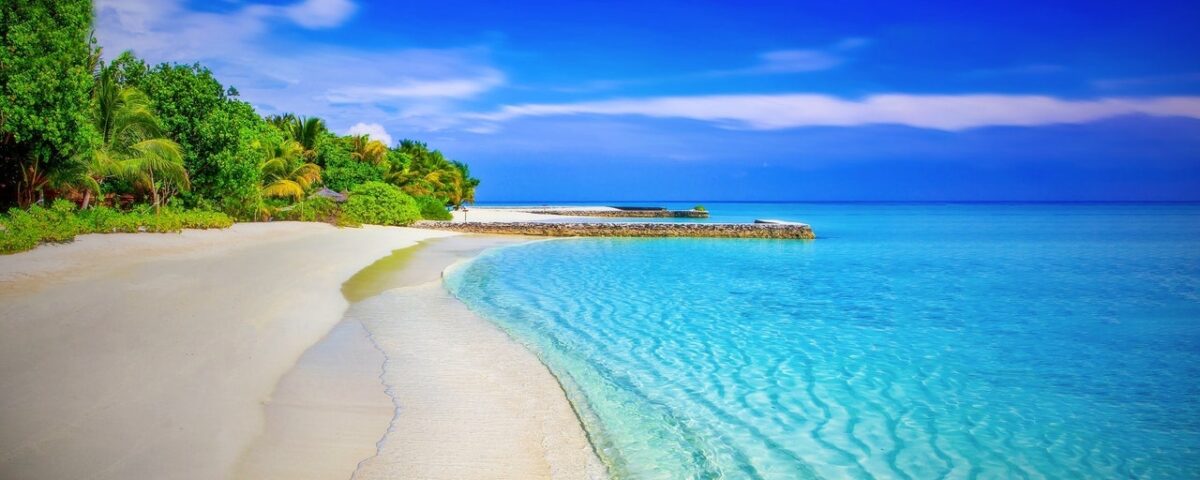 3 Playa Girón
Near the Bay of Pigs this beautiful, calm beach is a day trip from Varadero hotel zone and is great for diving and snorkelling.
4 Varadero Beach
One of the most renowned Cuban beaches that consistently captures the hearts of visitors with its mesmerizing beauty is Varadero Beach. Located on the Hicacos Peninsula, Varadero boasts an exquisite stretch of powdery white sand that gently meets the azure waters of the Caribbean Sea.
The beach offers a haven for sun-seekers and nature enthusiasts alike, with its crystal-clear turquoise waters perfect for swimming, snorkeling, and diving adventures. The surrounding lush tropical vegetation, including swaying palm trees, adds to the enchanting ambiance of this paradise. With its luxurious resorts, vibrant nightlife, and an array of water sports and recreational activities, Varadero Beach is undeniably the epitome of an idyllic Cuban beach experience.
A guide to some of the best historic sites in Cuba
Best Beaches in Trinidad Cuba
5 Playa Ancon, Trinidad
Close to Trinidad, this is a much quieter beach than the ones at Varadero; Playa Ancon is well worth a visit to the Caribbean side of Cuba and has tranquil turquoise waters to swim in and close to 3 miles of beach to sunbathe.
Best Beaches in Granma Cuba
6 Marea del Portillo, Granma
One of the best beaches in Cuba for snorkeling and hiking the forest for waterfalls this sublime little beach has the most amazing dark sand and you can go for a horseback ride down the beach or check out the coral reefs full of sea creatures.
Best Beaches in Baracoa Cuba
Baracoa is a lesser-known area of Cuba because of its relative isolation its boundaries are rivers, forests and mountains and to the Northern end of the Atlantic. There are 4 major named beaches in Baracoa.
7 Playa Maguana
Around 14 miles from Baracoa itself this beach is protected by a coral reef and is perfect for families with children. White-gold sands and a tiny village are at your disposal, no hotels, no massive resorts just nature.
8 Playa Nava
A very remote beach well off the beaten path you will need a car or moped to get to this beach located around 3 miles west of Playa Manguana the perfect beach for romantic seclusion.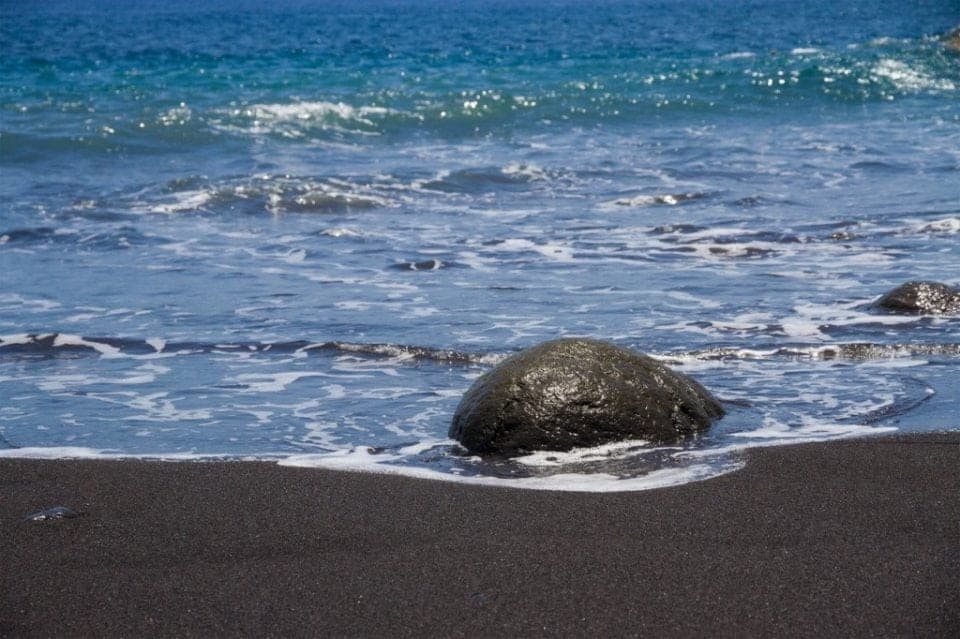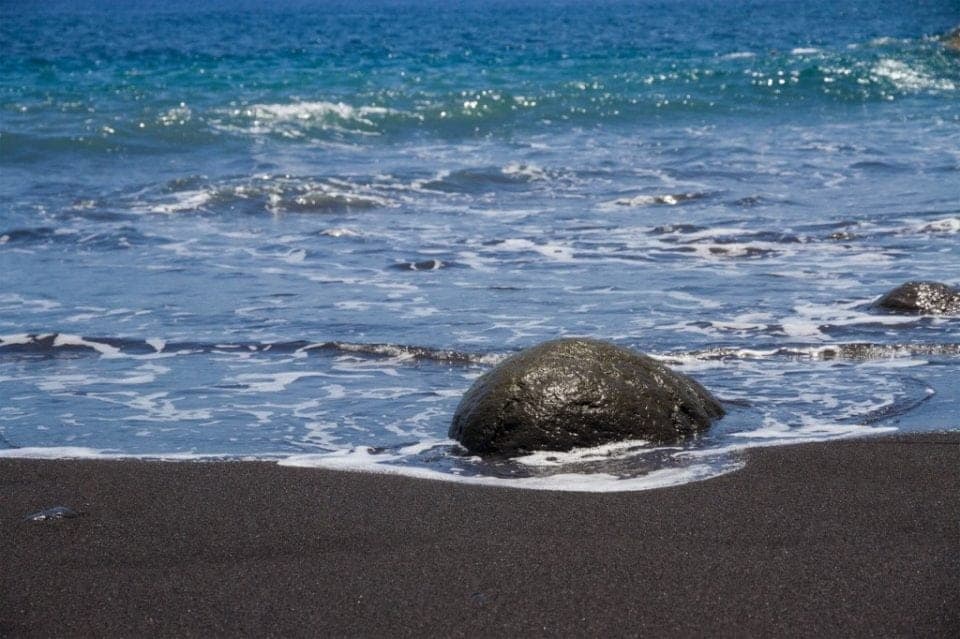 9 Playa Duaba
On a remarkable beach with black volcanic sand there is a bust of the War of Independence hero General Antonio Maceo.
10 Bahía de Baracoa
Just west of the small town is a lovely grey sand beach surrounded by mountains and jungle and a shimmering Caribbean blue bay.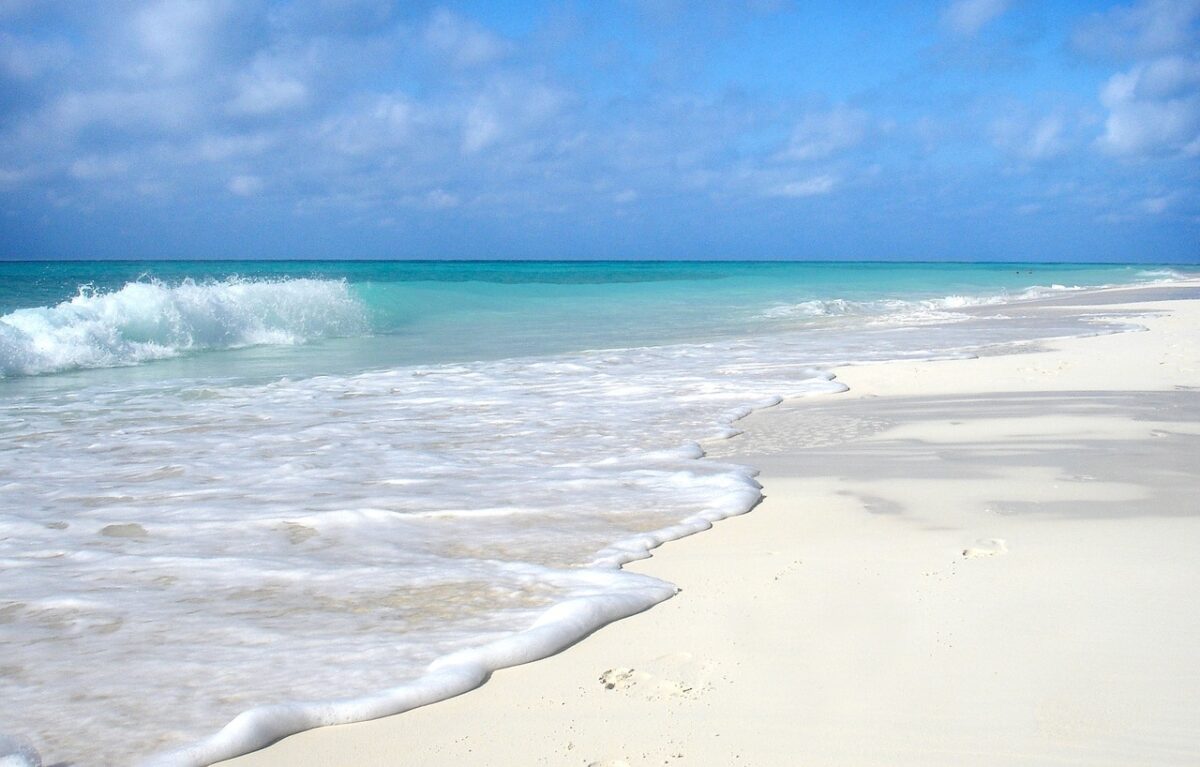 Best Beaches in Holguin Cuba
Christopher Columbus himself declared Holguin as the "most beautiful land human eyes have ever seen". Incredible beaches, pristine reefs, superb diving and snorkelling, and clear beautiful water to see outstanding sea creatures and corals. Inland there are rugged craggy mountains and rolling hills, six waterfalls and 6 dams and of course a huge baseball field.
11 Playa Caletones
A beach favoured by the locals, soft warm sand and clear blue waters invite lots of swimming and sunbathing.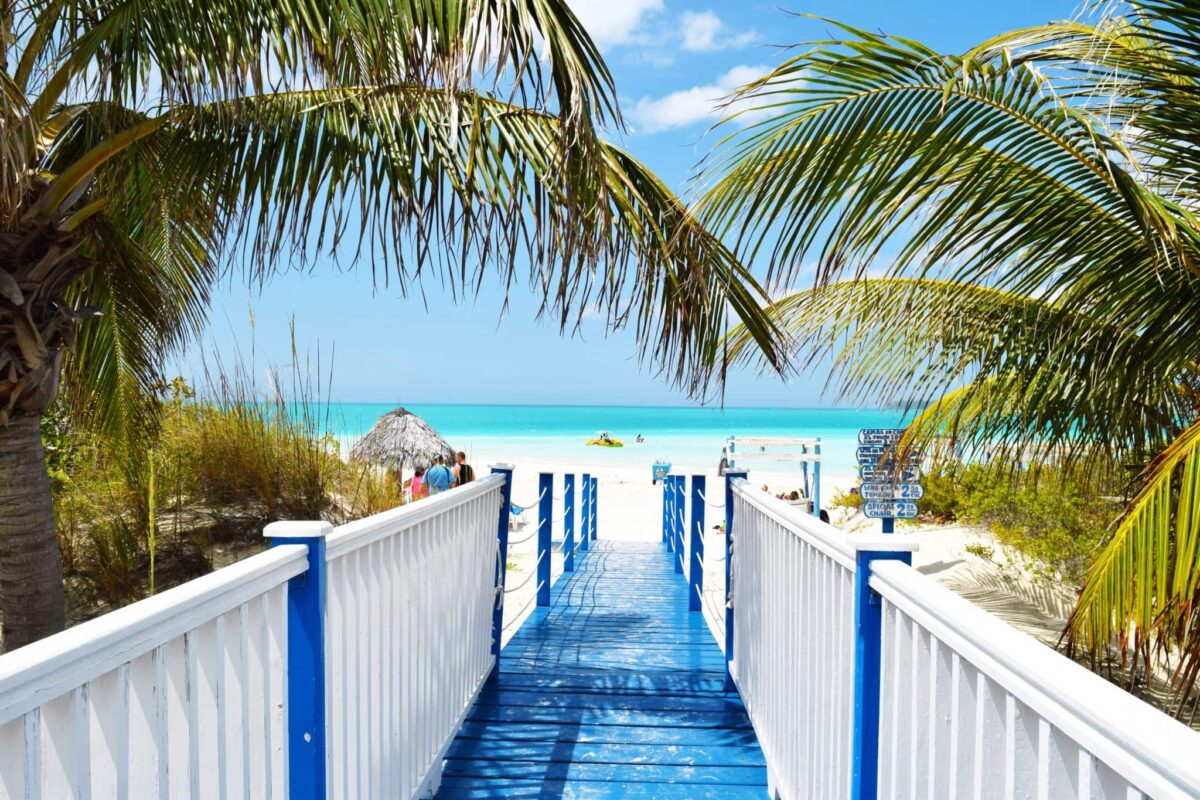 12 Playa Blanca
White beach the name says it all; it is believed that this is where Christopher Columbus landed in 1492. A stunning beach with pure turquoise waters Playa Blanca is an ideal sun and sea vacation spot.
13 Playa Pesquero
Four luxury resorts dot this beach, so waterside mojitos and pure fresh coconut water served waterside make this a great place to unwind and unplug. Beautiful golden sand leads down to the Caribbean blue waters that are so clear you can see your toes wiggle and the little fish play in-between them.
14 Playa Esmeralda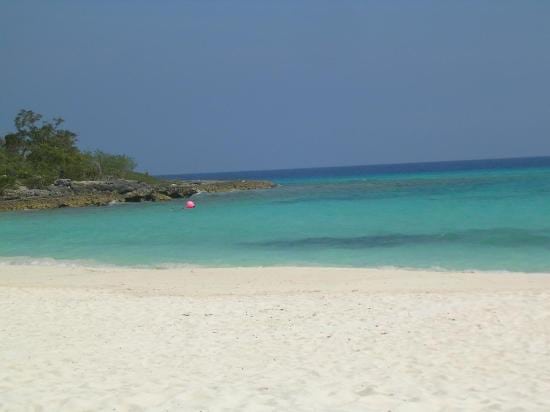 A crescent-shaped beach of glistening silver sand this lovely hideaway is surrounded by lush forest and beautiful lagoons and the Bahia Naranjo Nature Park is just a short distance away.
15 Guardalavaca
One of Cuba's top tourist destinations the gorgeous stretch of white sand is perfect for families, very safe for children and has lots of activities to keep them and you busy.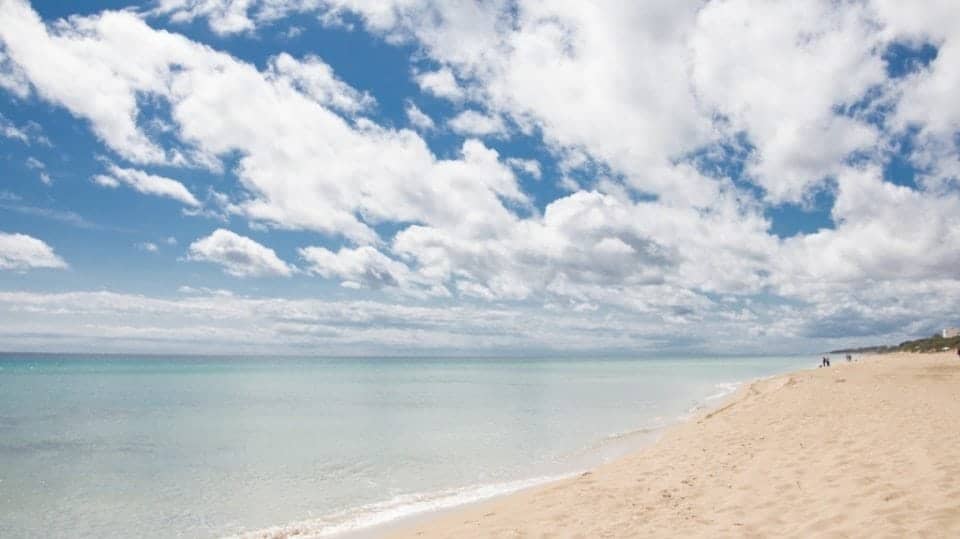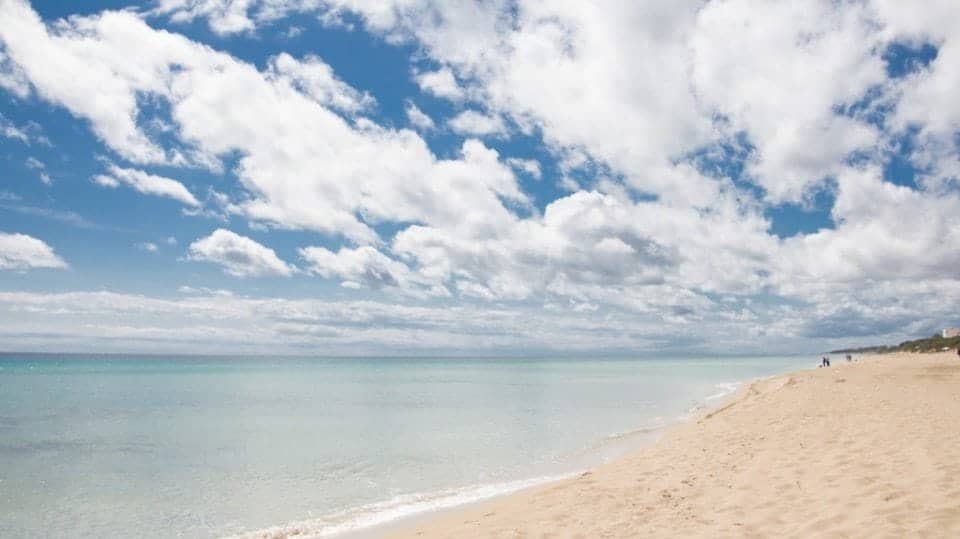 25 Things you may not know about Cuba
Best Beaches in Trinidad Cuba
16 Playa Ancon
This is the main beach in Trinidad and is justifiably one of the best beaches on the island. With pure white sand and gloriously clean azure waters, there is a small fishing village nearby and plenty of scuba and snorkelling adventures.
Best Beaches in Camaguey Cuba
17 Santa Lucia
Santa Lucia is the kind of beach you dream about during those long cold winters in North America. Protected by a large coral reef a mile or so out from the coast, Santa Lucia has 13 perfect miles of sparkling gold sandy beach with pristine calm waters. The reef itself is one of the longest in the western hemisphere which is home to an absolutely incredible array of sea life.
18 Cayo Sabinal
Like many areas along the coast of Cuba, Cayo Sabinal was a well-known pirate refuge. Tucked away into various nooks and crannies of the archipelago you will find miles of intimate beaches with soft delicate sand and pure blue waters. Inland areas are full of wildflowers and unusual animals.
There are also the inland ruins of the San Hilario Fort and the Columbus Lighthouse. Cayo Sabinal is very much a sustainable environment; there are 5 eco-cabins here which all have private baths alongside a local bar and restaurants specializing in seafood and locally grown produce. A favourite beach here is Playa Los Pinos a few miles of superb sand and private waters.
19 Avalon Diving Centre
Swim with Caribbean Reef Sharks, Silky and Bull sharks in the Jardines de la Reina, archipelago this area boasts the most extensive range of marine habitats in the area. Cuba is one of the best Caribbean dive destinations. The Jardines de la Reina (Gardens of the Queen) tops the list of best places to dive in Cuba. It offers world class shark diving beautiful coral reefs, and the opportunity to dive with Goliath groupers, and snorkel with crocodiles. You can book a Live Aboard Diving Cruise with the Avalon Diving Centre and dive to your heart's content.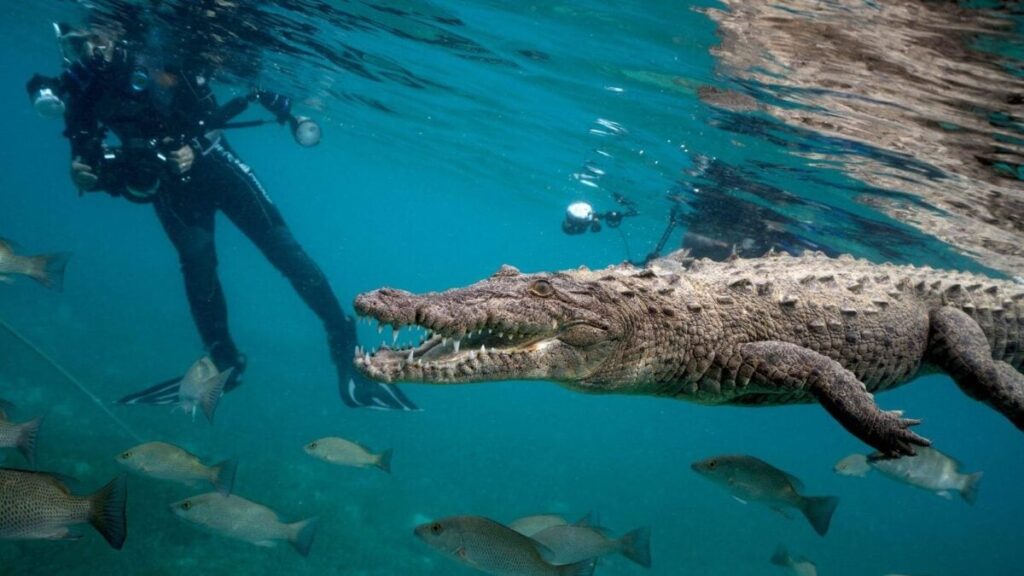 If you need any information on Diving both locations and equipment you need to check out DiveIn.com and they have a great article on Buying a Snorkel Mask that you can use when you go diving in Cuba.
Best Beaches in Santiago de Cuba
20 Playa Cazonal
One of the most popular beaches in Cuba is in Santiago where there are lots of trees beachside for shade and the long white sandy beach makes walking very pleasurable. The clear blue warm waters are ideal for swimming and this beach is great for kids.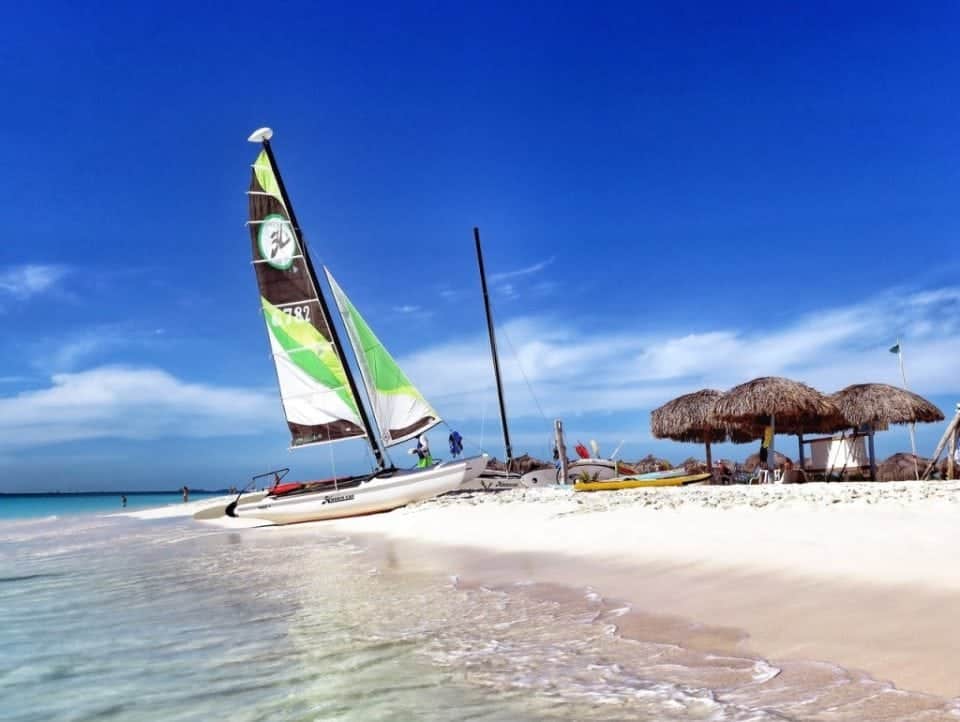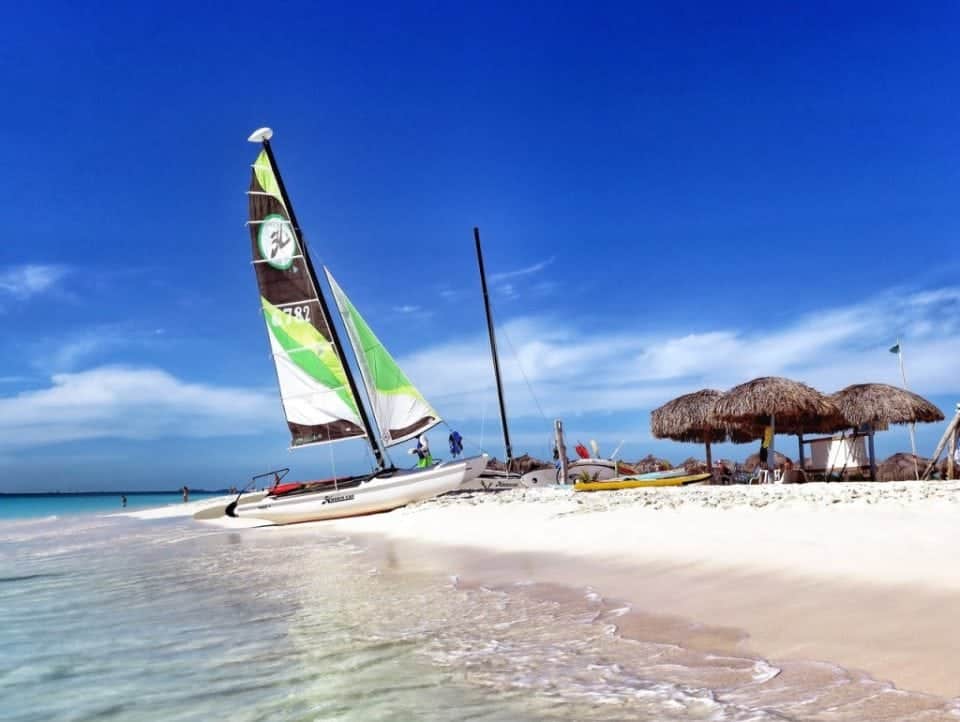 21 Playa Caletón Blanco
Amazing views of the Sierra Maestra mountain range can be had as you wind your way along the lovely white sands of Caletón Blanco.
22 Playa Siboney
Immense cliffs stretch overhead and frame a beautiful silvery-white sand beach, a favourite of locals who bring the family here for picnics.
Best Beaches in Bayamo Cuba
23 Marea del Portillo Beach
Part of the Sierra Maestra Natural Park, Marea del Portillo Beach is a black volcanic sand beach located on a spectacular cove, with hundreds of palm trees to provide shade this is a fantastic place to scuba dive.
There are over 15 diving sites in the area and the seabed has huge hills, narrow valleys, caves and tunnels where an incredible variety of sea life can be found. There are also two Spanish fleet ships that were sunk by the US Navy in 1898.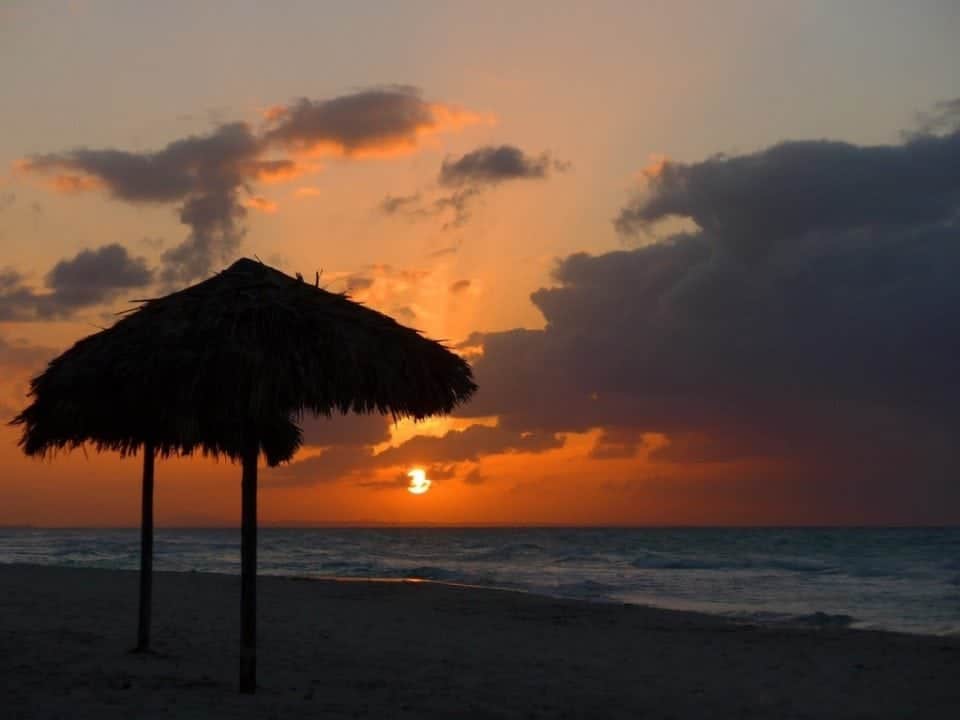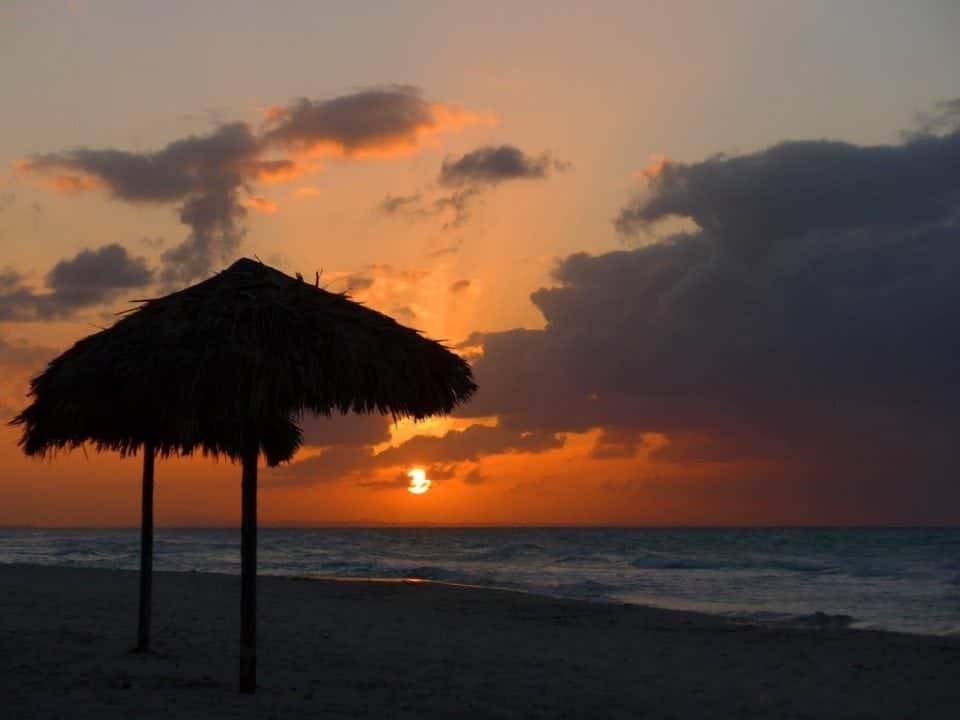 Best Beaches in Cienfuego Cuba
25 Playa Rancho Luna
Located just 9 miles south of the City, this beach hosts the Faro Luna Diving Centre, two hotels and a local Delfinario, a dolphin park where you can with the Dolphins. The Playa Rancho Luna is the nicest beach resort within reach of the city this popular beach has beautiful soft, golden sand, and clear blue waters and is a very quiet location for taking in the sea and sun. The scuba diving near the Playa Rancho Luna is very good with some 30 odd dive sites and coral reefs.
26 Punta La Cueva
Is just across the Bay from Cienfuego near Rancho Luna Beach. This lovely beach has golden sand and very calm and peaceful waters making it a perfect family beach.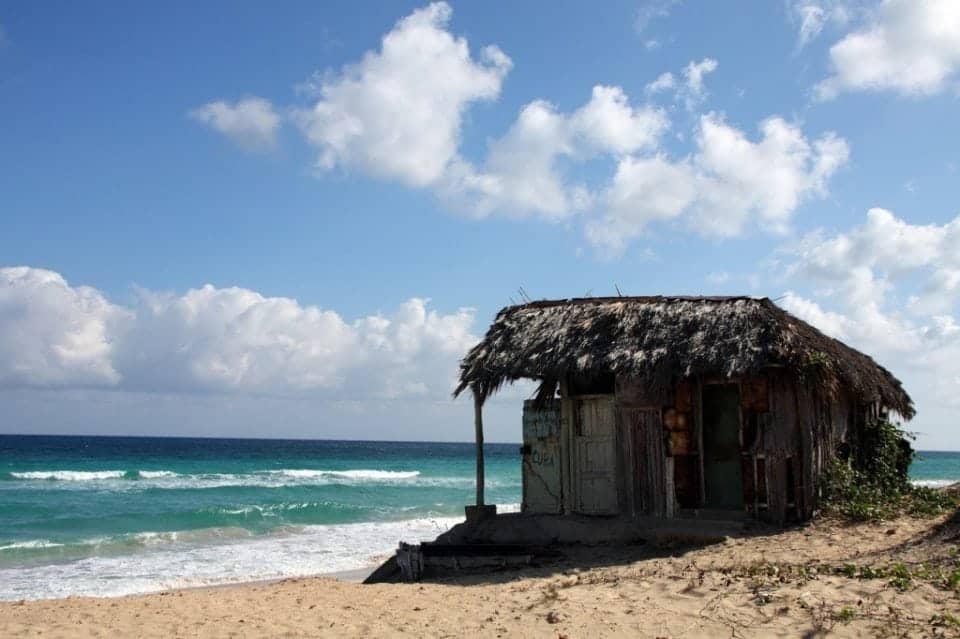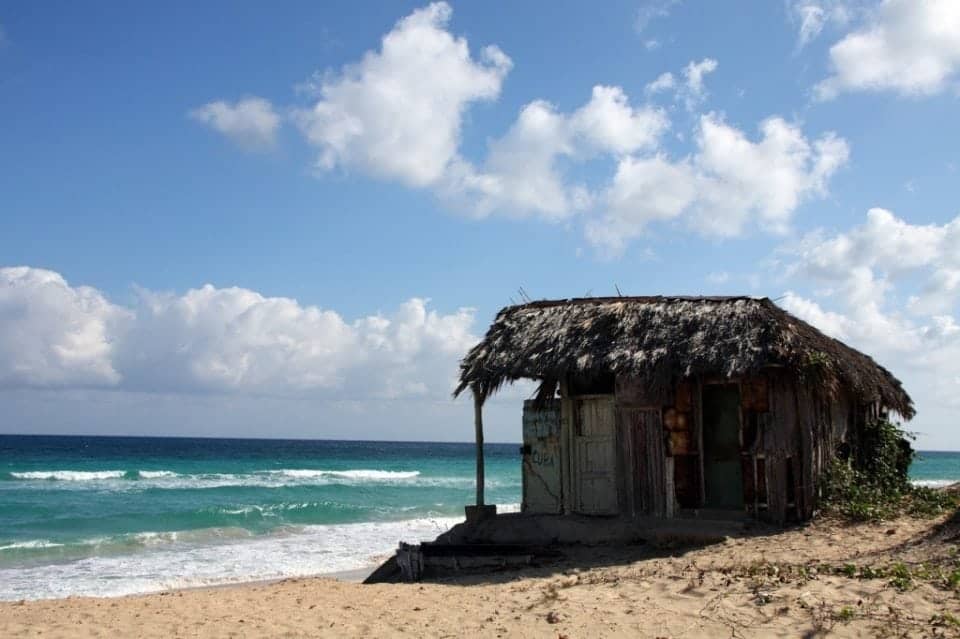 Best beaches in Cuba – the islands
27 Cayo Santa Maria
Cayo Santa Maria is an island off Cuba's north-central coast in the Jardines del Rey archipelago. The island is linked by road and bridge to the town of Caibarién on the main island. Cayo Santa María is well known for its white-sand beaches and luxury all-inclusive resorts.
The name "Cayo Santa María" is also used to refer to the whole resort area, comprising a chain of three islands connected by the causeway Cayo Ensenachos and Cayo Las Brujas a small group called " Los Cayos de Villa Clara".
28 Best Beaches Cayo Coco
Cayo Coco is an island off the central area of Cuba well known to Canadians as the place for all-inclusive holidays. It is part of a chain of islands called Jardines del Rey (King's Gardens). Cayo Coco is named after the white ibis or coconut birds found here on one of the many long beaches on the island.
All of Playa Coco's beaches are superb. You can choose from Playa Larga which is the biggest beach on the island. Playa Prohibida which is very small, Playa le Conchas again a small beach, and Playa Les Coloradas.
29 Playa Pilar
Playa Pilar is located in Cayo Guillermo, one of the keys of the Cuban province, Ciego de Avila, and is one of the most beautiful beaches in Cuba and the Caribbean. This is a small beach easily reached by moped from the larger resort area, it has pristine white sands that are perfect for long beach walks and there are a variety of water sports and fishing trips available along with a lovely beachside restaurant and bar.
30 Cayo Guillermo
Just north of Cuba lies a tiny island called Cayo Guillermo which is part of the Jardines del Rey (Gardens of the King) archipelago. One of 2500 islands in the area Cayo Guillermo and Cayo Santa Maria (12 miles from Cayo Guillermo's) are tourist favourites for their laid back very private vibe.
31 Playa Paraíso, on the Cayo Largo del Sur
Just off the tiny island of Cayo Largo del Sur lies Playa Paraiso replete with very shallow waters and the perfect long glistening beach with virtually no one around. There is a beachside bar serving seafood and the perfect mojito.
32 Cayo Levisa, Pinar del Rio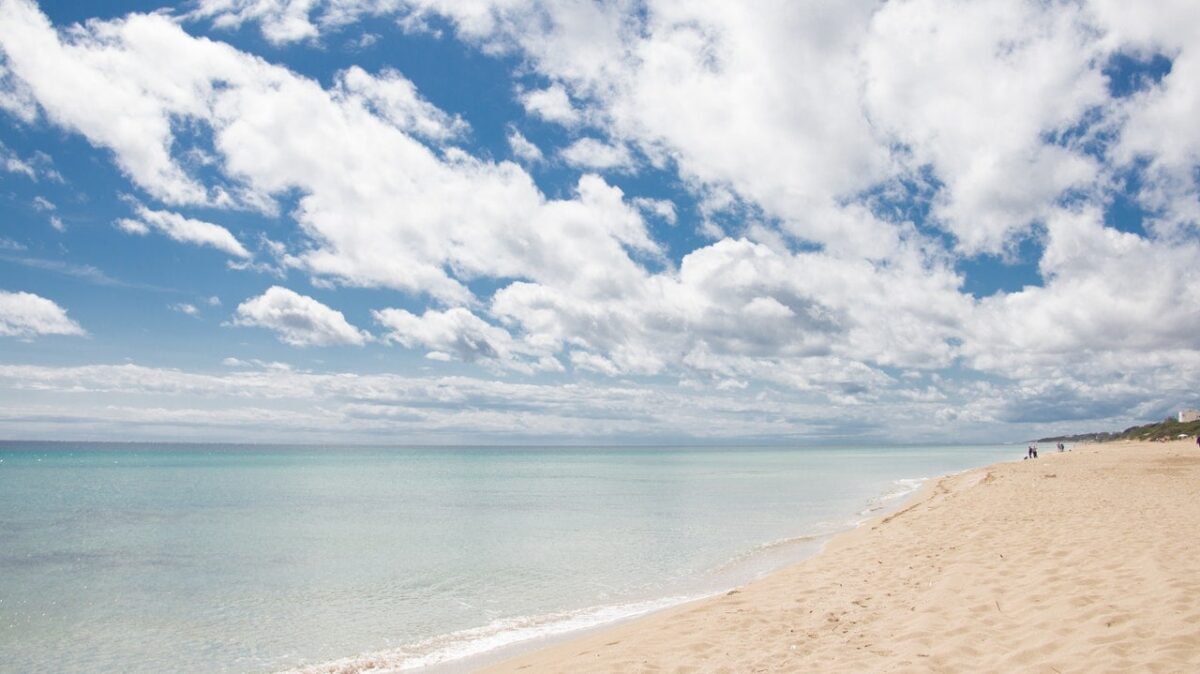 Almost Cuba's perfect beach a short 45-minute boat ride from Palma Rubia this remote heavenly beach is perfect for exploring. Snorkelling here you will see some remarkable underwater sea wrecks with tiny fish and sea life darting in and out. Beautifully quiet by day there is a fantastic bar and restaurant serving traditional Cuban food alongside fresh seafood dishes. There is even a beachside massage therapist.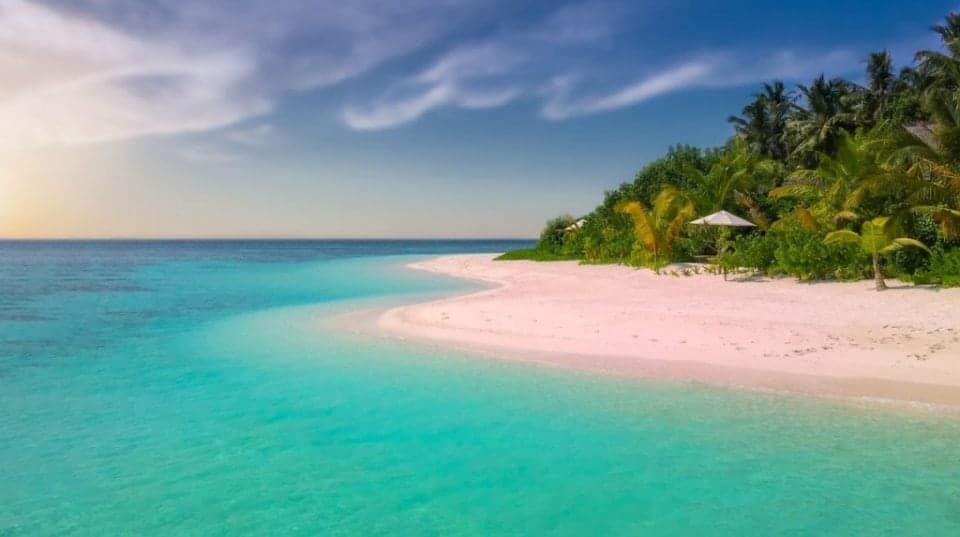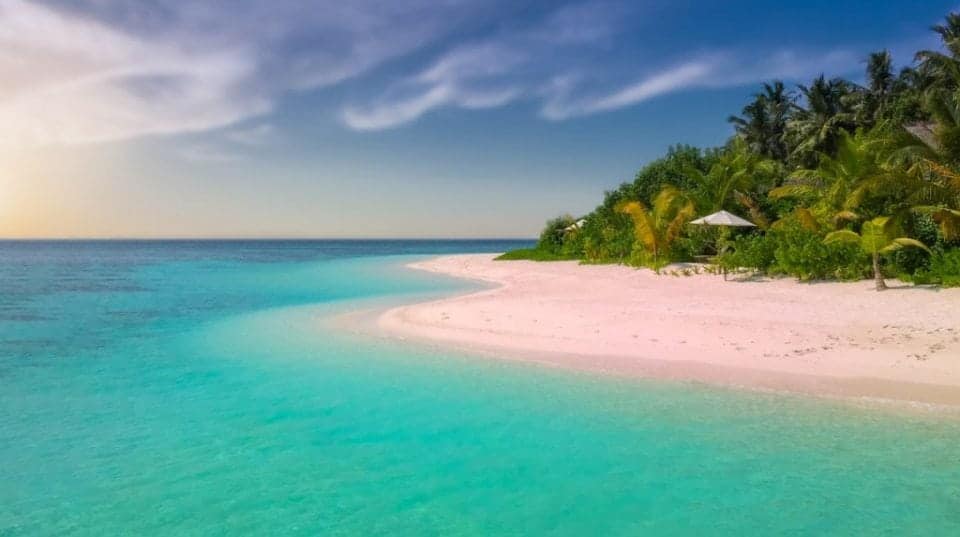 33 Cayo Blanco
Cayo Blanco is an islet located near Varadero, on the northern coast of Cuba, it is named for the fine white sand of its virtually untouched beaches. This small uninhabited island and its coral reefs offer a beautiful environment for diving. This fantastic area for diving has over 30 areas and loads of sunken ships, the area is also renowned for its incredible variety of sea life from fishes, corals, sea fans, and aquatic life. Cayo Blanco is one of the best beaches in Cuba for snorkelling.
Havana Beaches
34 Santa María del Mar
The biggest and best known of all the Havana Cuba beaches, Playas del Este is actually a 9 km strip of stunning coast that contains a number of different beaches. It's about 20 minutes from Havana when you take a taxi. Your best bet is to spend time on what is considered to be the main beach, Santa María del Mar.
From June until August it can be tough to find enough empty sand to put down your towel, as it feels like a giant beach party. While it's still part of Havana, it feels like an independent beach resort, and many visitors opt to stay in one of the hotels here, instead of in the city itself. The beach is actually at its loveliest in May and October when the weather is still stunning, but the crowds are not so extreme.
35 Playa Bacuranao
Playa Bacuranao is known as one of the best beaches in Cuba near Havana that locals are tourists love to visit and lies approx. 9 miles/15 km east of the city. This quiet beach offers a peaceful spot to re-connect with nature that has not only soft sand, but the reef is incredibly beautiful and you will spot many snorkelers here.
Have you found your perfect Cuban beach yet? If you have let me know in the comments if its not on this list I would love to add it.
You might also like
Outstanding Historical places to visit in Cuba
25 Things you didn't know about Cuba