Antigua Living off Grid in the West Indies
as a Housesitter
Antigua is our all-time favourite Island in the Caribbean, and we have been there at least 10 times housesitting in the past 10 years. We learned a lot about living off grid which is particularly helpful for a housesitter in the West Indies.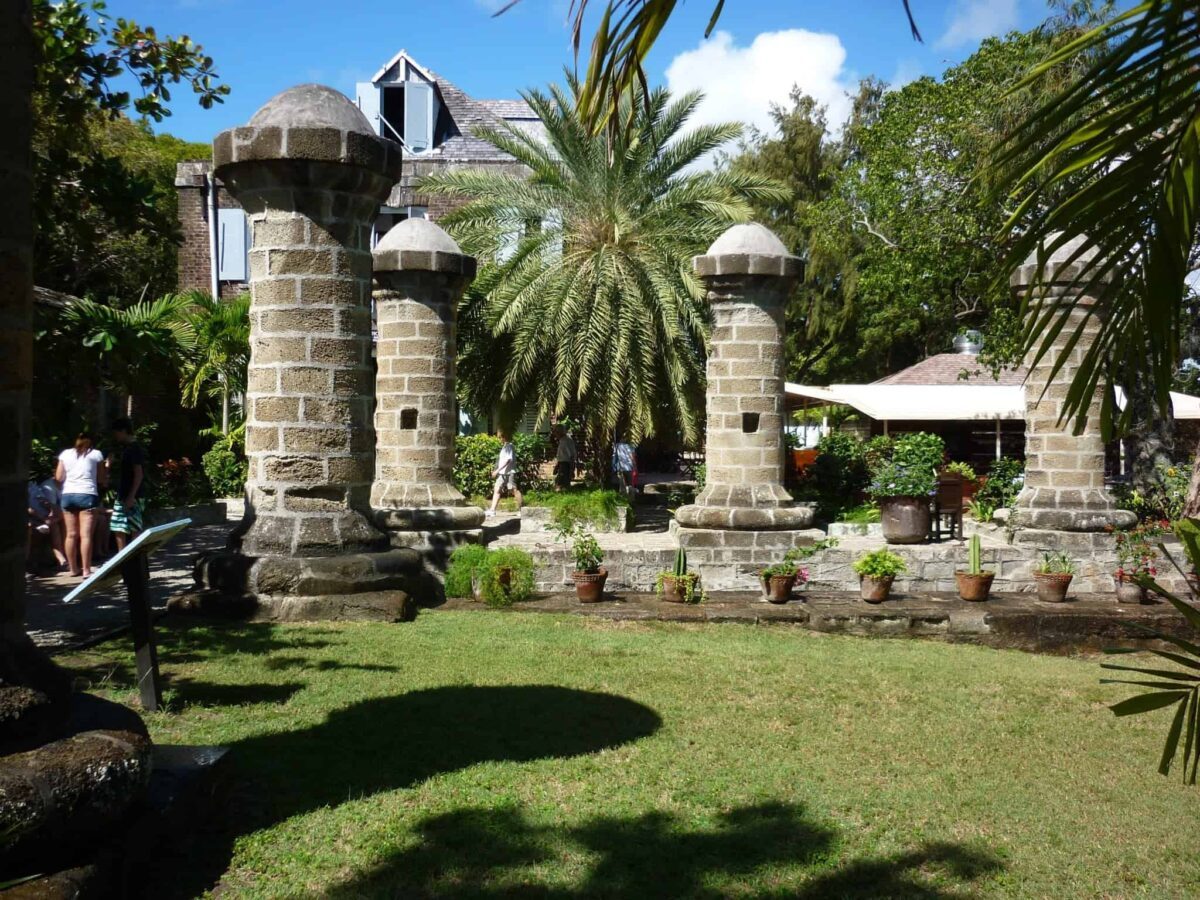 A beautiful place with over 365 beaches (none of which are private) it is home to a gorgeous Sandals resort, a small rain forest and the friendliest people I have ever met. From the food to touring the island it is all an easy day trip as the Island is only 12 miles long. If you come in on a cruise try and get out and explore the place and check it out for yourselves.
Antigua is not considered a tropical island as it tends to be very dry with the leeward winds. This, of course, means that you don't get drenching humidity and if you build your home right you will never need air conditioning. Most of the Island runs on sustainable power from windmills, solar panels and generators as there is difficulty in hooking up to the mains power and water. The Island recycles all its water using the grey water system which more N. American countries should do.
Antigua living off grid
That 10-foot tall garbage can you see beside a lot of Caribbean homes is not for garbage but is actually a rainwater collector or above ground cistern. Most West Indian homes collect rainwater which is then filtered and used for all household needs. Preservation of water here is a daily affair. Newer concrete houses tend to be built on top of cisterns into which are fed all the downspouts on the house and water can be collected in much greater quantity than the above ground cisterns.
Some locations have "government "water which is usually a pipe running down the main street with feeds into some houses, but a lot of citizens can't afford the average water bill per month of around $20 so they have a cistern and if that runs out you will see them walking to the local water pipes and bringing home jugs of fresh water. All potable water in Antiqua is supplied by the desalination plant and the water supplies are subsidized by the government to cover the costs.
There is, however, no centralized wastewater treatment facility and this is a growing requirement in major centres like the capital city St. John. Most homes also work on a sort of septic system, but only wastewater from bathrooms goes into the system, all grey water is diverted to lawns and exteriors. In addition, all products purchased for cleaning and washing are biodegradable. No scented toilet paper, no bleach down the drains and a great deal of care is taken with new septic systems that will drain into the land. Most systems are set up so they leach into the ground and help fertilize the very dry terrain.
Don't forget to pay a visit to Nelson's Dockyard when visiting Antigua
Antigua (pronounced Anteega) is a relatively dry Island because it is a Leeward Island which means it benefits from the cooling breezes of the ocean and doesn't suffer the dramatic humid highs that Islands like Jamaica get. Generally, the average temperature here is around 80 degrees Fahrenheit with lovely cooling breezes.
The humidity can build in the summer months but the breezes are still to be found and siting a home is a big factor in building so that the homeowner can benefit from the direction of the breeze. Air conditioning is a rare thing in Antiguan homes because great advantage can be taken of the air flow created by the prevailing breezes and AC is just expensive.
Much of the electrical power on the Island comes from both solar and wind power, for the locals in the Villages there is government power which can be brought into the home and the cost is pretty low on a monthly basis. For those building a new home to retire to if they are lucky they build near a source of government electricity if not they can stay off grid with adjustable solar panels, a wind generator and for those backup requirements a gas generator comes in handy.
Since laundry can air dry in a few hours and home gadgetry is kept to a minimum Antiguans use relatively little electrical power and they simply don't use the gadgetry that we North Americans are accustomed to. In fact down here if you want a refrigerated cold drink from a store to expect to pay more for it. And if you are environmentally conscious this is the place to be.
For more posts on Caribbean destinations click here.