A Canadian travelling in the UK & Ireland
I am not an original Canadian but rather as most Canadians are I am an immigrant to the country. There is much to love about Canada but it never truly felt like home to me. So when my husband and I retired and started housesitting around the world starting in Chelem Mexico one of our bucket list destinations was Ireland and the UK. We are lucky enough to have dual citizenship and so have Irish passports.  So we began our housesitting and travelling journey in Tipperary and have travelled most of Ireland from the Wild Atlantic Way to Dublin.
In our travels throughout the UK and Ireland we have noticed many quirks and differences between Canada and the places we visited. We are foodies and do love a historic site or two, but we have noticed some differences and we are learning to overcome them – well in the case of coffee that it. We find hotels and most homes have tea so the coffee is instant which is just bad. Here are some of the things we have learned about living in Europe.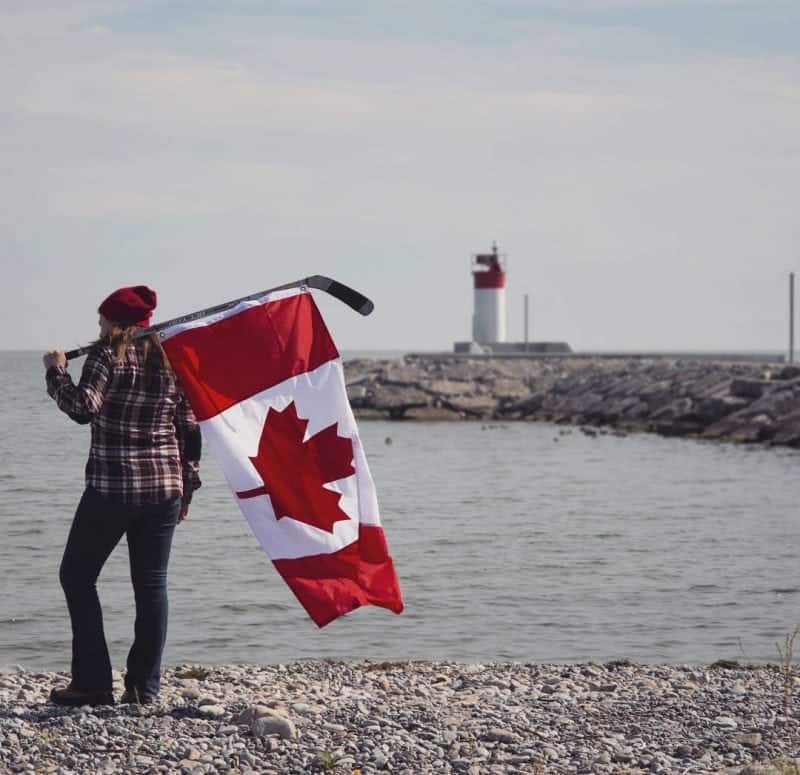 Photo from the CBC's fly the flag contest for the 2016 Olympics
Canada was a huge culture shock for me as a kid. I recall being tortured by both the kids and the teachers at school because of my accent and the words I used. Petrol, boot, chips, and so on all caused me great grief growing up. I quickly learned to get rid of the accent but never entirely felt at home in Canada. So I left. I spent 10 years in England, London to be precise and loved it.
It's funny though how when I am in Canada, the U.K. is my home and when I am in the U.K. Canada is home. I am still getting used to that dichotomy. I never thought there would be things I miss about Canada but as I now spend most of my time in Europe here are a few of the things that can confuse a Canadian or American travelling in the U.K.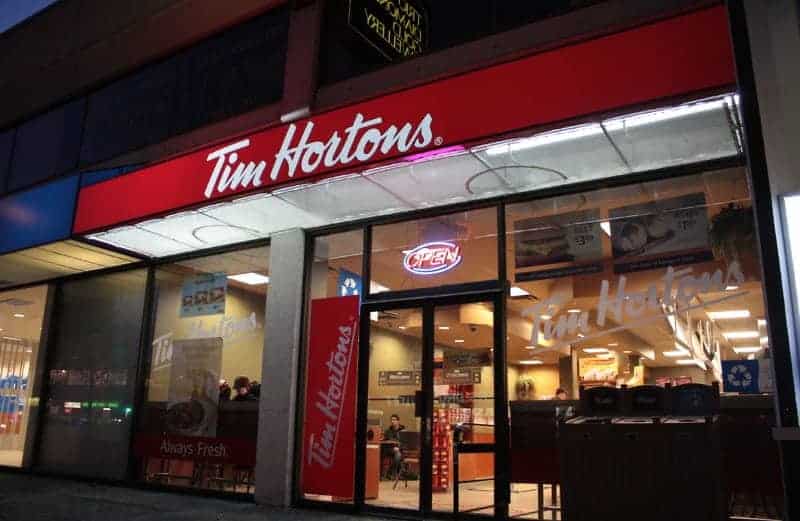 Coffee, not necessarily a double double, but oh my the ease of ordering a coffee in Canada. I want a coffee you know with double cream and 2 sugars. God knows I spent enough time in Ireland and England trying to figure out what the hell a flat white is, let alone an Americano. I have learnt to order a black coffee and simply add milk. Cream does not exist here for coffee, there is no coffee creamer in the restaurants and cafes. In hotel rooms and B&B's there is dominantly vile instant coffee no drip coffee although many private homes have those awful pod coffees.  I know I am living in a tea drinking world now but I see coffee houses everywhere. So for the uninitiated here is a primer on how to order a coffee.
Americano  – which is basically a double shot of espresso and hot water. This originated during WWII when the Americans were in Italy and ordered a coffee. They were given a shot of espresso with water added to make it resemble filtered coffee.
White coffee  – a double espresso with hot water and milk.
Latte – a large cup of coffee which is for the most part 1 or 2 shots of espresso and hot milk with a little bit of foam.
Cappuccino –  A double espresso with half hot milk and half milk
A Flat White– apparently originally from Australia this is a double espresso shot topped with hot milk.
2. I am not even going to begin to get into iced tea – don't expect it here and if you do try an order it on a hot day be prepared for the puzzled looks of the wait staff. As for sweet tea just don't go there. But I do have to mention Builder's Tea which is strong, sweet and white and very hot as just the thing to fuel a hardworking day.
3. Fries and gravy – Both do ex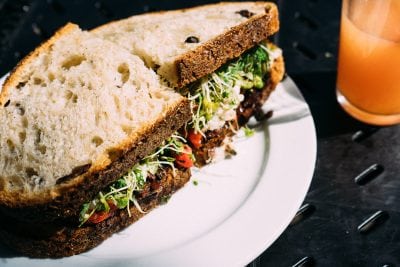 ist here just not together. I have never tried to order a side of gravy it isn't on most menus but I suspect it would be easy enough and by god the gravy here is damn good – the real made with meat juice stuff.
4. An egg salad or tuna salad sandwich is not simply a boiled egg or a helping of tuna mashed up with Mayonnaise. It  is an actual boiled egg sliced with salad, including lettuce, tomato and cucumber for the most part. Yes you can buy just a simple salad sandwich as well. Oh and they add canned (tinned) sweetcorn to virtually everything here.
5. When I moved to Canada I dr
eamed of marrowfat peas but could never find them. Here we have marrowfat peas, mushy peas, processed peas, spring peas a plethora of peas. Marrowfats are peas left to dry naturally on the vine instead of being harvested early and becoming spring peas. They are big fat and mush down perfectly unlike those nasty frozen spring peas which pop in your mouth. Mushy peas are simply marrowfat peas with a little sugar and salt added then mashed. Processed peas are simply processed by cooking lightly and canning.
6. Prawns, shrimp, scampi and langoustines. "Prawn" and "shrimp" are interchangeable: prawns are usually harvested from fresh water and shrimp from salt, and prawns will usually be larger than shrimp. Technically, shrimp and prawns are separate species, shrimps are found in warm water like the Gulf of Mexico and cold water like the Atlantic. Most shrimp are farmed but the colder the water the smaller the shrimp. A prawn resembles a miniature lobster and has sweeter meat.
The French langoustine, Spanish langostino and Caribbean lobsterette are all prawns, as is the Italian scampi. Oh and by the way the British Praw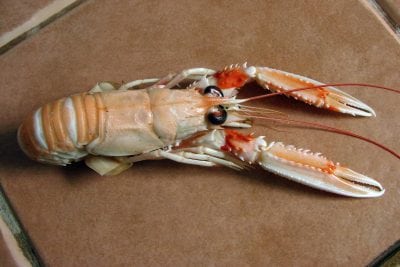 n Cocktail is usually served in a glass and the prawns are mixed with a dressing called a Marie Rose sauce and served on a bed of shredded lettuce. The North American version is simply a tomato base with horseradish added. The Marie Rose sauce for a prawn cocktail is simply mayonnaise, tomato chutney, Worcestershire sauce, horseradish and Tabasco together. Seasoned to taste with lemon juice and salt and serve cold.
7. Donuts both Tim Horton's and Krispy Creme. We had some designer donuts in Dublin from a reputed donut authority. Not impressed at around $5 bucks a donut they were heavy, pretty damn tasteless. The window looked amazing the flavours sounded fantastic but they were merely meh. They claimed to be sourdough donuts – and did taste rather like a heavy bread but definitely not a sourdough or sourcream come to that. Compare that to the fluffy dream filled honey glazed Krispy Creme or the Tim Horton's Bear Claw and donuts become a dream food. You can buy donuts in the shops here mainly jam or sugar coated but usually not much variety although they are way cheaper at 4 for a £1.
8. I found that muffins here tend to be rather cake or cupcake like affairs. Often very sweet and featuring chocolate chips or jam I am still looking for a Morning Glory or a Raspberry Bran muffin. It seems they like them sweet and cakey here unlike our sweet and fibre filled Tim's versions.
9. Medications – do you know you can walk into a chemists (pharmacy) and buy 32 aspirin extra strength for .65p that's around .35 cents Canadian. An antihistamine that will set you back $20 bucks in Canada costs the equivalent of a $1 here for 7 pills. Outstanding until you realize just how ripped off we are as North Americans on drug pricing.
10. Healthcare costs are much cheaper than the U.S for around $50 you can walk into a Doctors and get treated and your potential prescription will cost at least 80% less than in the U.S. If you need a Dentist you can get a filling for around $75 Canadian.
11. Chocolate stuff, I don't care what anyone says British chocolate is superb. Compared to American chocolate it is creamier, and not as plasticky tasting. It could be the difference in cocoa used, it could be the milk who cares it tastes better.
12. Filling Stations and Petrol Stations, essentially a gas station but with clean washroom facilities and very often connected to a shop that sells everything from sandwiches to fresh vegetables.
13. Butties a sandwich by any other name from chip butties to bacon butties the great British butty is a treat with it's hot filling causing oozy melty butter a delicious childhood memory.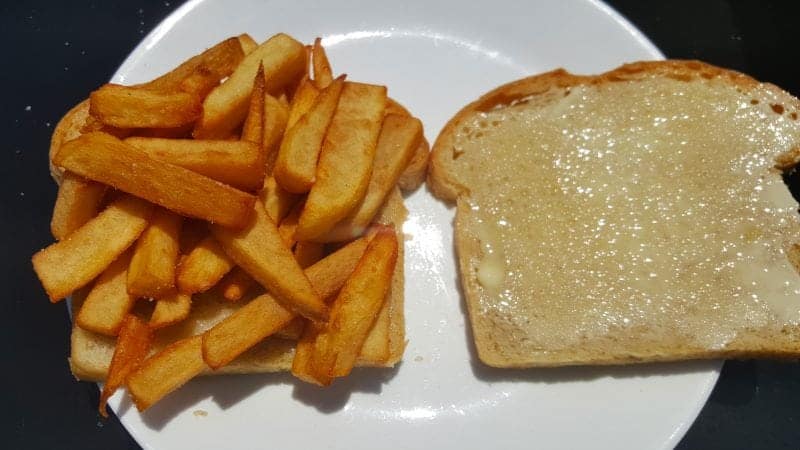 14. Indian food is everywhere, not as much in Ireland as the UK but you will see that Indian food places outnumber fast food here by a long mile.
15. Here in the U.K and Ireland traffic lights are very different, amber means get ready to go not get ready to stop. Additionally the traffic lights are positioned differently, they are directly in front of you when you pull up to the corner – not across the street facing you. You will also see really cool gay friendly traffic lights.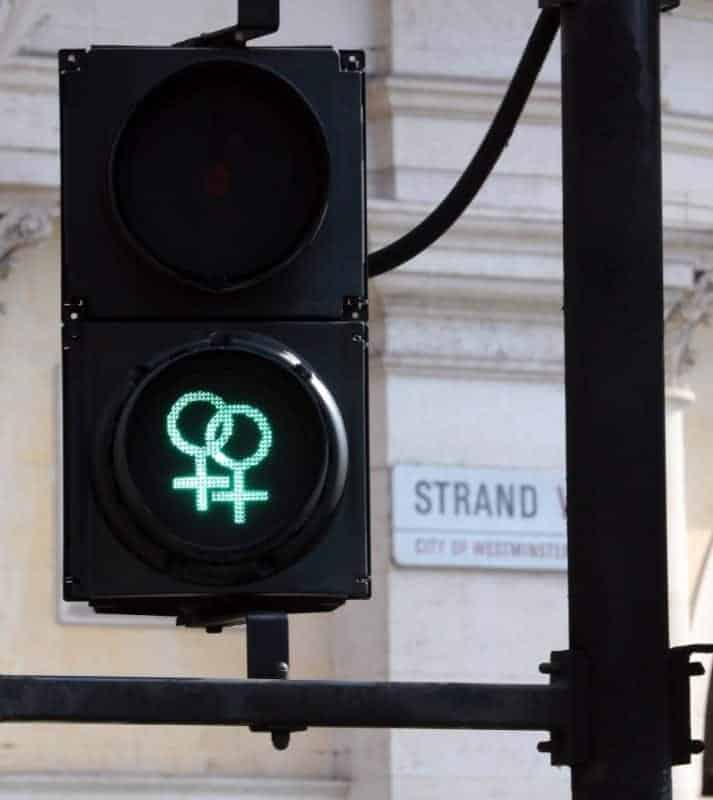 So there you have it travelling in the U.K is a chance to step back in time, see the modern world and enjoy some great chocolate what more could you want?
Read more about Canada here.
Pin it for later
You might also like