5 Tropical Vacations for Foodie Families
Tropical destinations are known for their excellent seafood dishes. But that's only the beginning. Some of the world's best tropical destinations offer unforgettable gastronomic experiences, from award-winning restaurants with stunning ocean views to humble shacks by the beach. So, if you're a family of foodies and would like to escape to paradise, here are some tropical vacations to consider.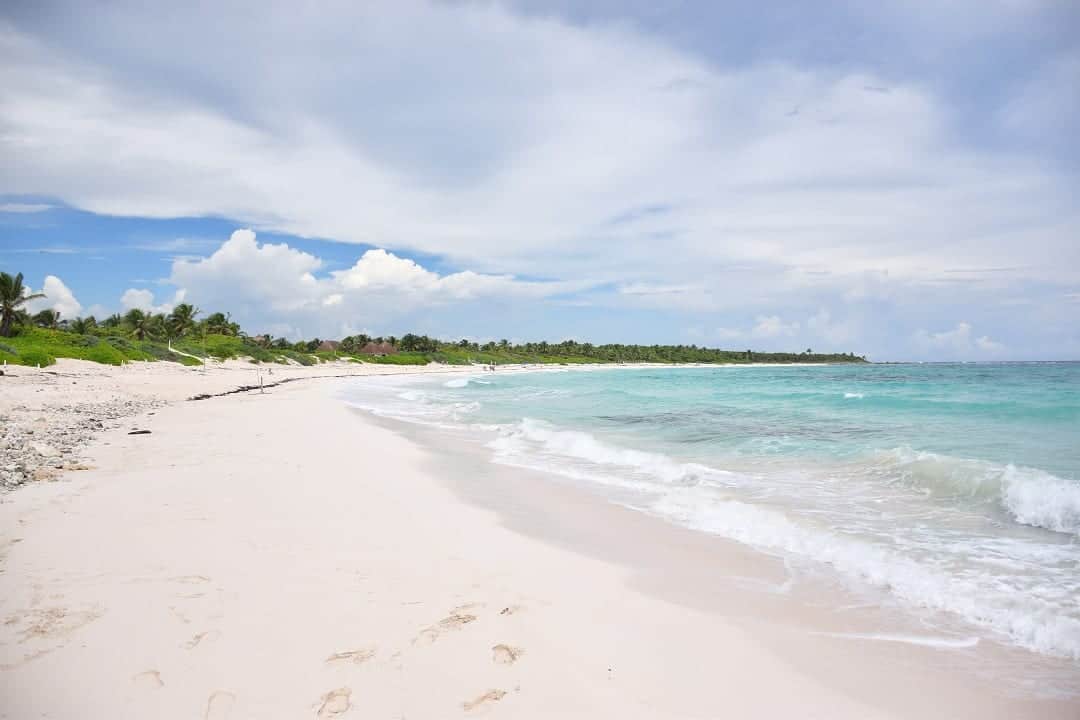 Cuba
Cuban cuisine is a dynamic blend of French, Spanish, and African influences. As a Caribbean nation, Cuba shares similar ingredients to its neighbours and often consists of rice, beans, pork, and tropical produce such as bananas and avocados. Pork is often the most common meat used in Cuban cuisines, flavouring everything from roasts to stews.
With more and more tourists coming to Cuba, the food scene of Havana, Cuba's capital city, is recently on the rise, and you'll find some great dining spots in the capital. Of all the eateries in Havana, L'Atelier, a gourmet restaurant, truly stands out. Dishes on the menu include duck confit, grilled lobster, rabbit casserole, and ropa vieja, a beef stew. The restaurant is housed in an ancient old villa in Vedado, not far from the splendid Melia Habana Hotel.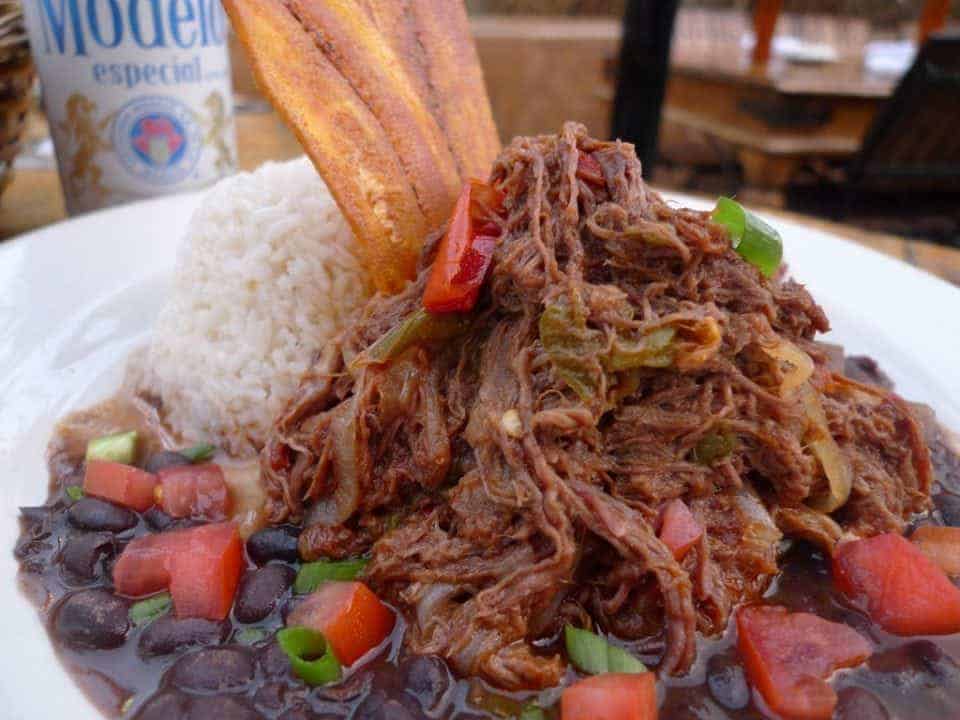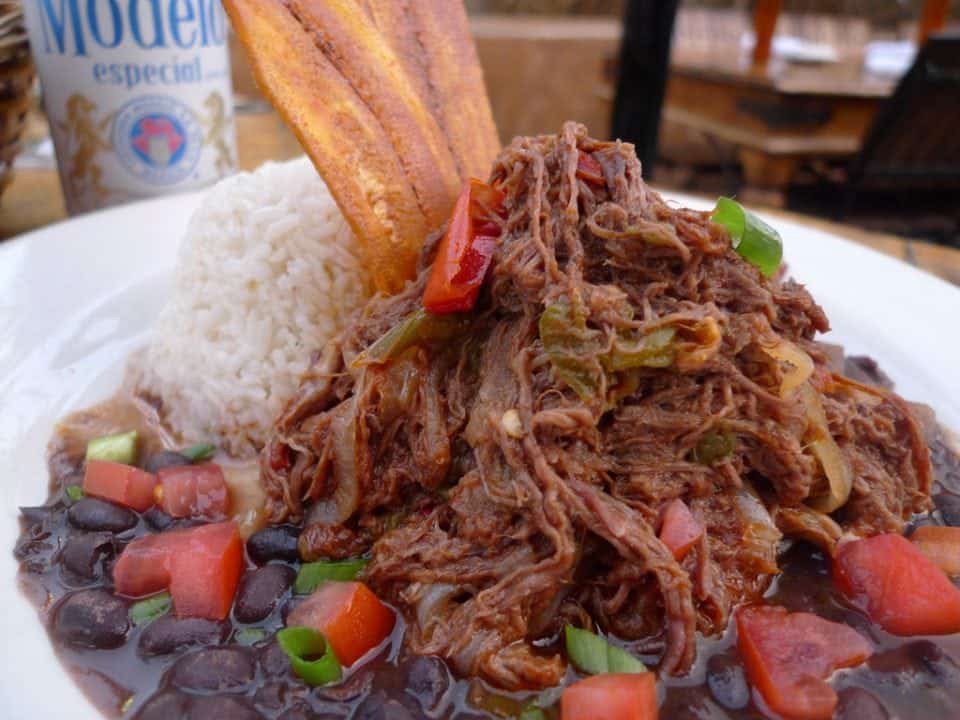 Some of the best Cuban dishes to try are the Comida Criolla, a roasted or fried pork and chicken served with rice and beans. Ajiaco, a rich stew made with ingredients that vary according to the region, also includes at least one kind of meat and is sometimes cooked with corn and veggies. Meanwhile, ropa vieja, shredded beef or lamb meat, is prepared over slow heat with tomatoes, onions, garlic, and green peppers.
Hawaii
With its extensive beaches, gorgeous islands, and long coastline, Hawaii is a wonderful tropical destination to enjoy some quality time with the family and indulge in the many local delights that the islands are known for. From farm to table cuisines to traditional fares and gourmet specialities, you'll find sumptuous culinary treasures on your family vacation to the Hawaiian Islands.
If your family vacation takes you to the stunning island of Kauai, book in one of the luxury Kauai villas that can be found near the coast. Between exploring the island, go on an epic Hawaiian-style picnic by the beach surrounded by the most stunning views. Or treat the family to delectable meals at hotspots like Eating House 1849 or Merriman's. Bar Acuda, a dining spot in the North Shore area, continues to win over the hearts of its loyal clients. It's famous for its excellent service, trendy ambience, and, of course, delectable meals. Try something new from the menu and dine "tapa style" to taste the entire range of their culinary specialities.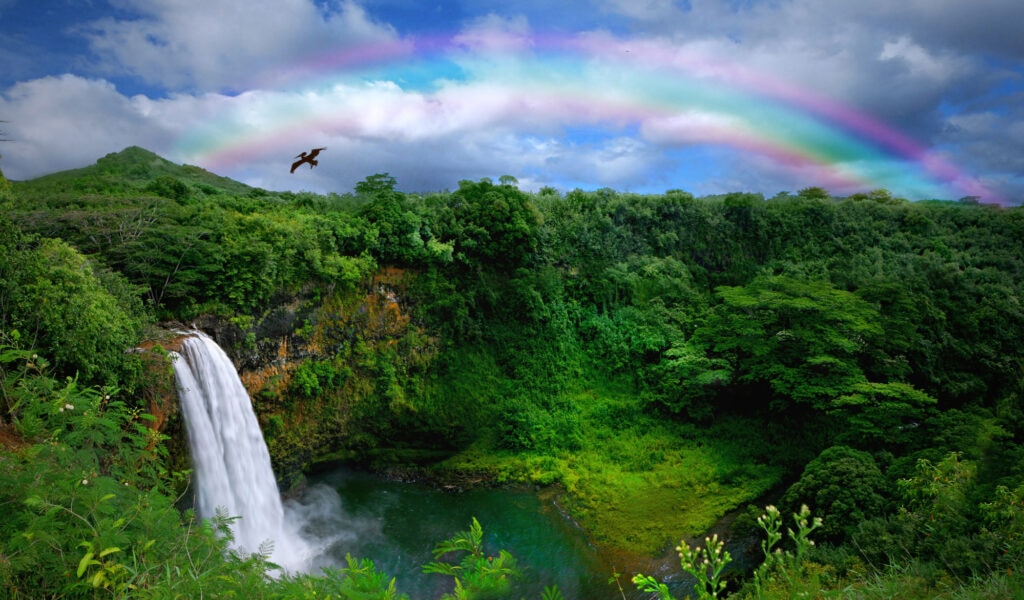 If you prefer to dine in a more casual spot, check out Fresh Bite, a food truck dedicated to offering organic, local, and sustainable dishes. Located right in the heart of Hanalei, their menu items include a wide range of salads and wraps.
Mexico
Mexico's dining scene is often synonymous with taco stands, market stalls, and vibrant cafes lining its bustling city streets. Food is the way of life in the country and failing to stop to indulge in some street food delicacies as you explore with the family would be a major faux pas. But given the vast options that entice visitors with mouth-watering culinary delights, it can be hard to decide which dining areas are worth checking out.
Centro Histórico, located on the same site as the former Aztec capital, is home to ancient ruins and buildings with colonial facades. Aside from admiring the area's architectural gems, take time to explore its dining scene. Here, fine dining establishments and cosy cafes sit next to each other. El Cardenal, a popular restaurant that's been serving classic Mexican fares since 1969, would be a great place to enjoy your meal. Order enchiladas doused with green salsa, or if you come here for breakfast, get one of those omelettes stuffed with huauzontle (herb) or escamoles (ant larvae).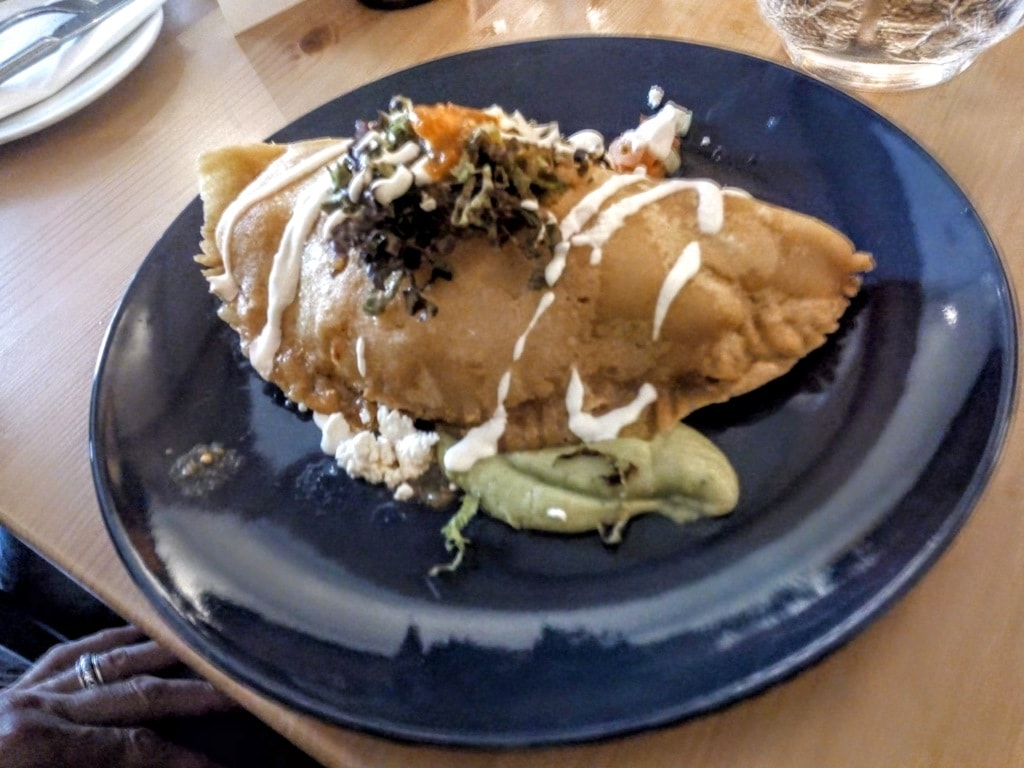 While in Colonia Roma, head straight to Forte Bread & Coffee, a bakery with indoor and outdoor seating serving delicious coffee made with beans taken from the jungles of Chiapas. Order the espresso served on ice and mixed with cane sugar and cinnamon.
The Galapagos Islands
Given the incredible variety of wildlife and birds, not to mention the giant tortoises that have called the Galapagos Islands their home, it's no surprise why the archipelago is a favourite destination for families looking for an adventure-filled getaway. Unfortunately, little is known about the local cuisines but one can discover them while exploring the islands on a tour.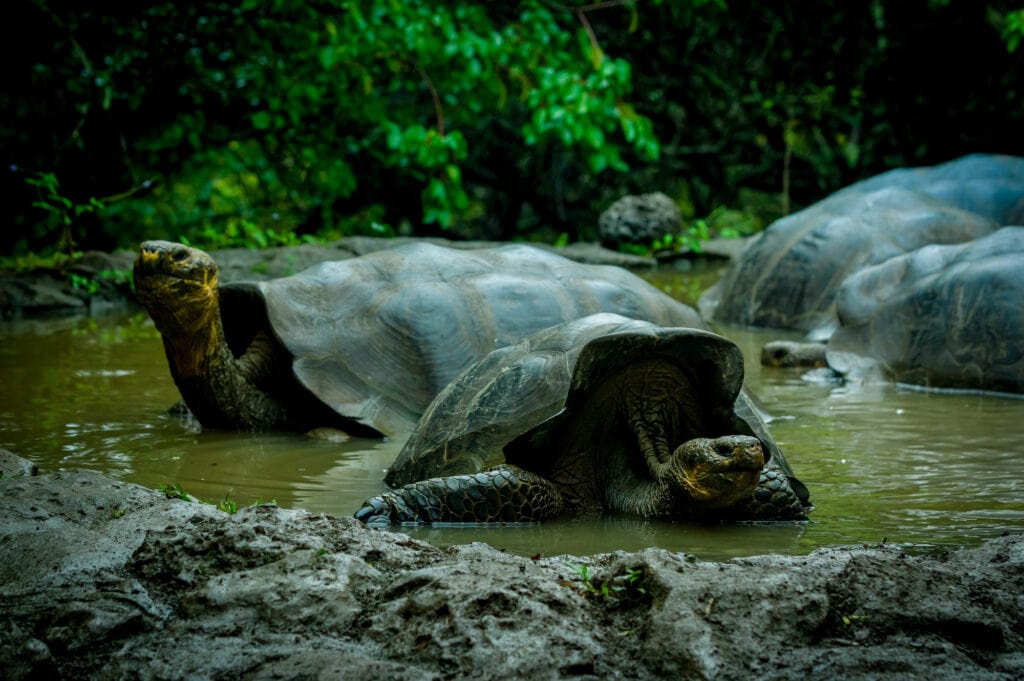 Being surrounded by a rich marine ecosystem means fresh fish and seafood are abundant in the Galapagos Islands. Make your way to Puerto Ayora in Calle de Los Kioscos for a cheap open-air meal of local seafood specialities. And being part of Ecuador, a rice-eating country, most restaurants in the Galapagos serve hearty plates of rice, meat, potatoes, and other Ecuadorian staples.
Ceviche is perhaps the most famous dish in the Galapagos and something that foodie families should try since the ceviche here is divine. Prepared with locally caught fish, squid, shrimp, and crab, the ceviche in the Galapagos features a delectable balance of sweet, tangy, citrus, and spicy flavours.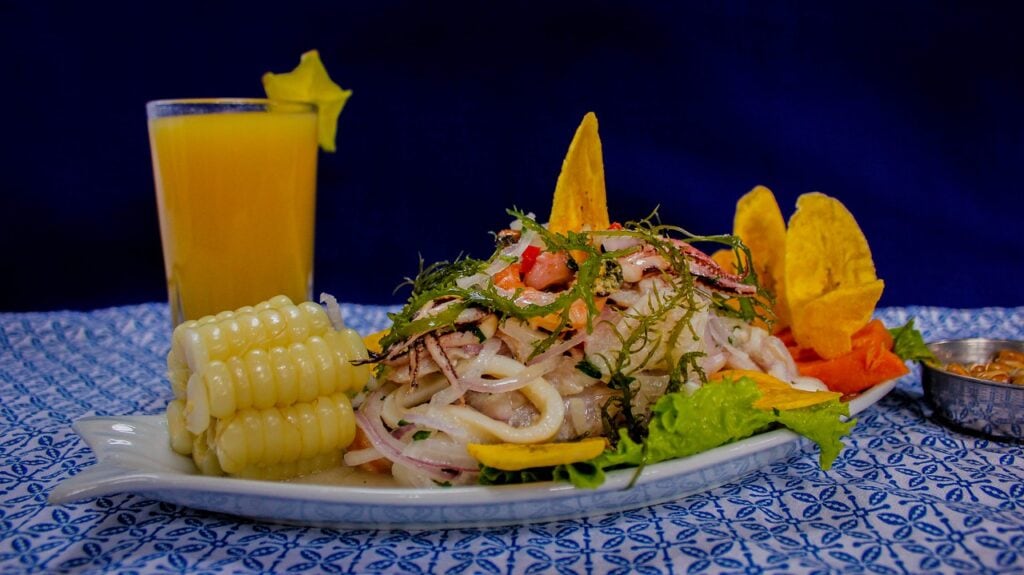 Tahiti
Tahiti is undoubtedly a remarkable place, thanks to its cultural wealth and stunning landscapes, which makes Tahitian cuisine unique gastronomy. The food here has many influences, including Asian and French. Yet, every dish is unique thanks to the abundance of fresh seafood, local fruits, and vegetables.
Check out the food trucks, known locally as the "roulettes", to discover the tastiest local fares. These food trucks are a popular meeting place for locals during weekend evenings, especially those in Papeete on Vaiete Square. Here, you'll find a wide variety of foods and drinks to order. Aside from the fish dishes, check out the kebabs and other grilled food and Asian specialities.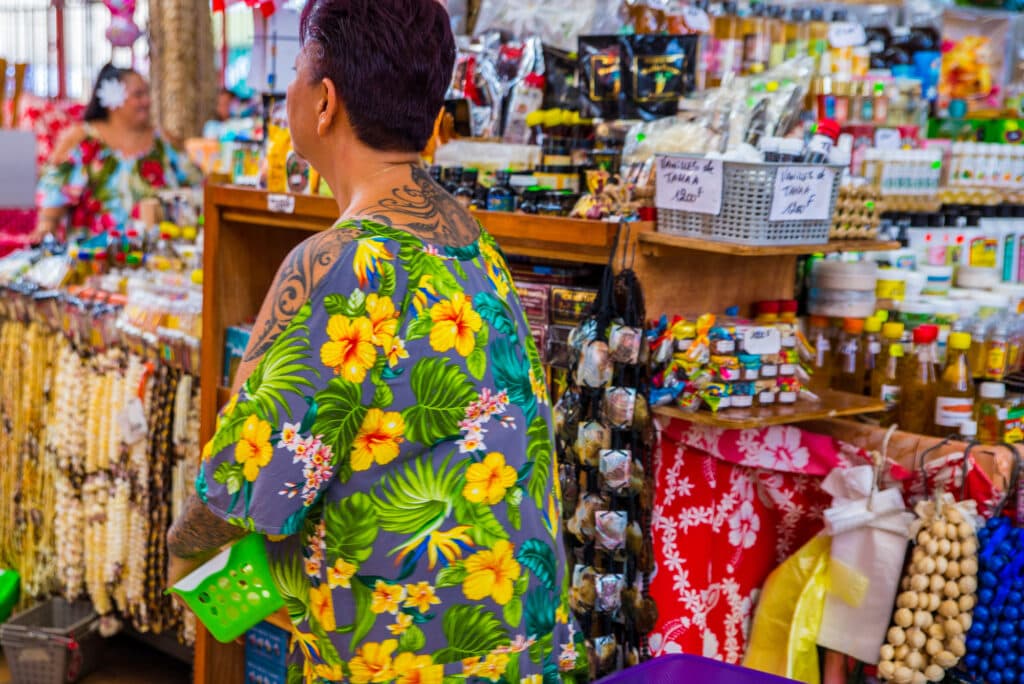 Hit the Papeete Market to discover the local way of living and discover more of the Tahitian cuisines. Especially during Sunday mornings, you'll find everything here to prepare a real Tahitian breakfast, from coconut bread to fresh fruits, coconut flavoured doughnuts, and more!

Latest posts by Faith Coates
(see all)