15 More Funniest Epic Travel F**k Ups & Fails
I have always been curious about the travel fails and travel f**k Ups experienced by other travel writers and bloggers. Given my own experience with screwed up flights, nasty customs people, lost luggage and the like I wondered what other stories might be out there. So I asked on Facebook for other travel bloggers to share their horror stories and nightmare travels. The result was me falling on the floor laughing at the stories that began to come in. This is the second part of my series on Epic Travel F**k Ups and Fails – I hope you enjoy reading it as much as I enjoyed putting it together.
You can find Part ! of Funniest Epic Travel F**k Ups & Fails here.
The following are 15 more of the funniest nightmare travel stories and some of the lessons we have learned to avoid these travel tales of woe.
Visa run fail Thailand
It is a really long time ago when Thailand was not yet too crowded with travellers. We are talking about 10 years ago when I visited Thailand my first time and wanted to stay around 6 weeks. As we all know you only get 30 days on arrival so halfway through my trip I needed to do at least one visa run to renew my 30 days to complete my Thailand itinerary. The easiest visa run opportunity is in Ranong where you catch a boat to Myanmar get your passport stamped a lot of times and return within one hour. I left Thailand with still about 17 days left on my visa but since I was in Phuket and Ranong was only 6 hours away I thought this was the perfect timing.
On my return, I would get another 30 days and that would exactly match my travel plan. When I got stamped into Thailand again and saw the date in my passport I told the guy from customs he made a mistake. No Sir, new rules! If you travel overland into Thailand you only get a 15-day visa. What are you kidding me? Two weeks later I had to do another visa run! Tom from Travel Tom Tom
Misjudging the Island
I was invited to a wedding on the island of Crete. The wedding took place in Chania, so I thought I could just book a flight and I can easily reach my hotel. I booked a ticket to Heraklion airport in the middle of the island. I didn't realise that Crete was a huge island with multiple airports.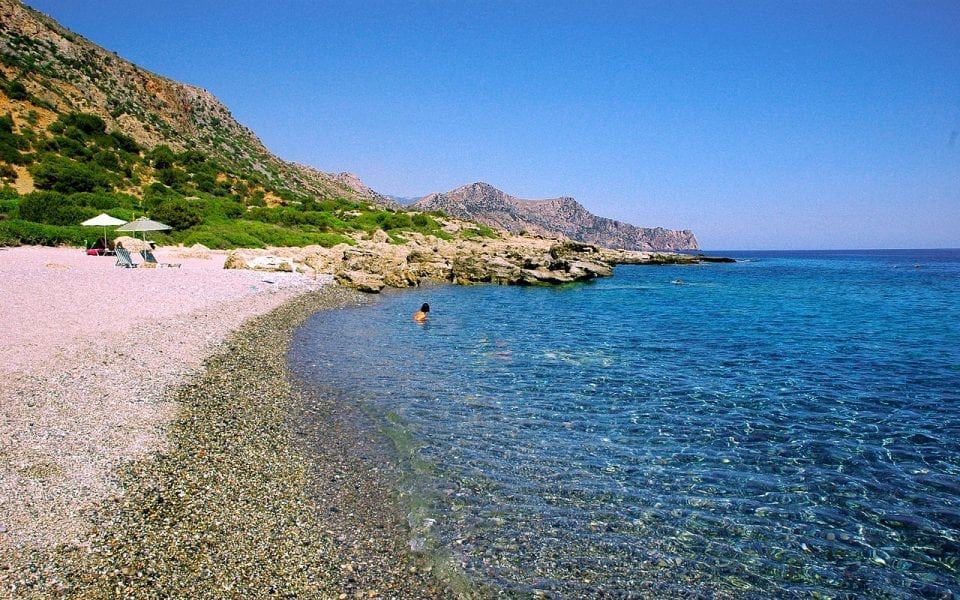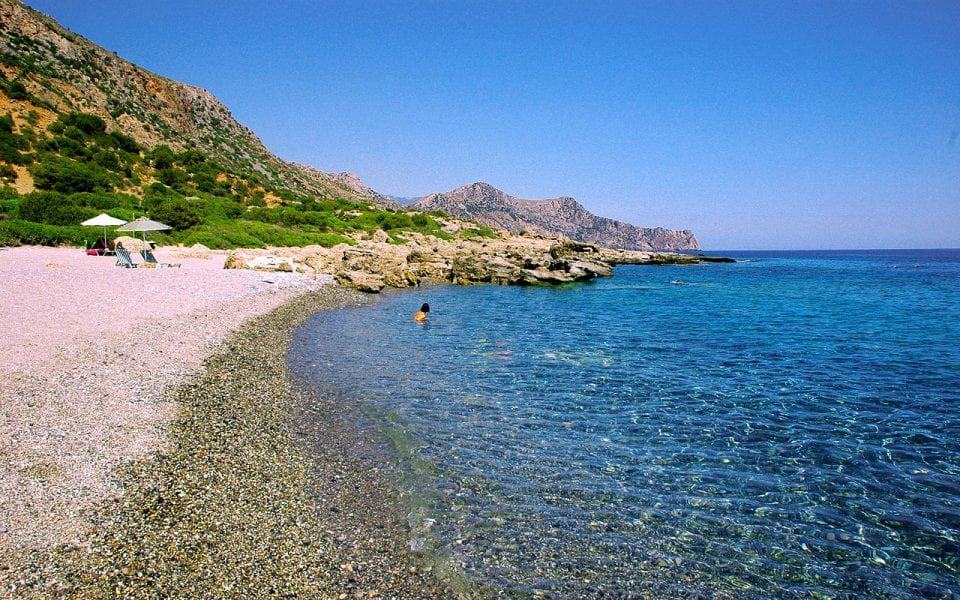 It turned out that I was supposed to book my flight to Chania instead of Heraklion. We landed at midnight and we were told that we were 3 hours away by taxi from the hotel we booked in Heraklion. It took us 120 € and three hours to get to the hotel. We arrived after 2 am in the morning. It was a mistake I will always remember. Barbara from Jet-Settera
Pancakes and missed flights
I had a 6:30 am flight from Bulgaria to Tunisia with a layover in Germany. I landed in Germany at 8:00 and booked it to my favourite breakfast spot in the airport. The Frankfurt airport has some seriously delicious pancakes.
I thoroughly enjoyed my breakfast, checked my email, chitchatted with the server, and killed time. My connecting flight wasn't til 11:55, so I had plenty of time to sit and relax.
I decided to double-check my connecting gate on Tripit, and that's when I realized I was supposed to be landing at 11:55, my flight was at 9:00, and I had completely missed it.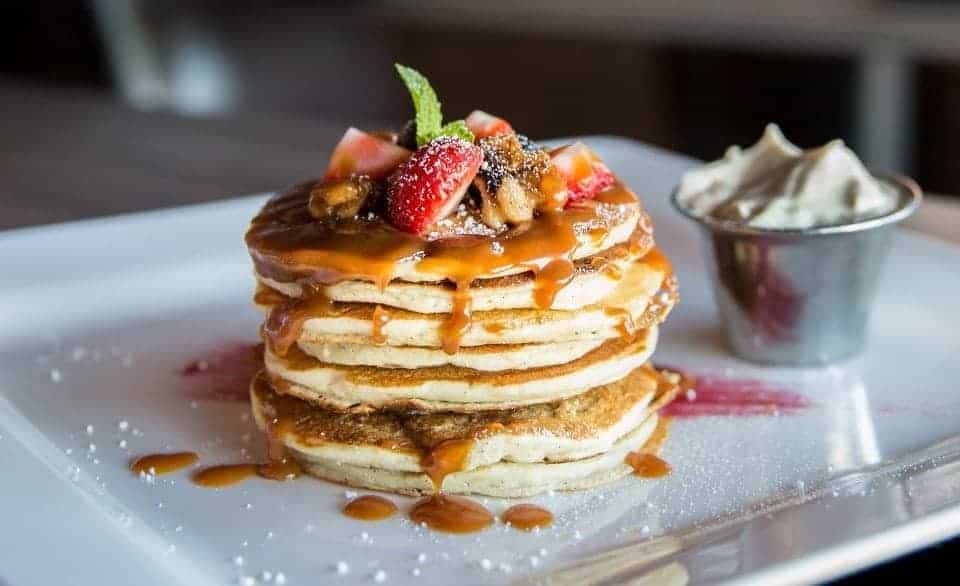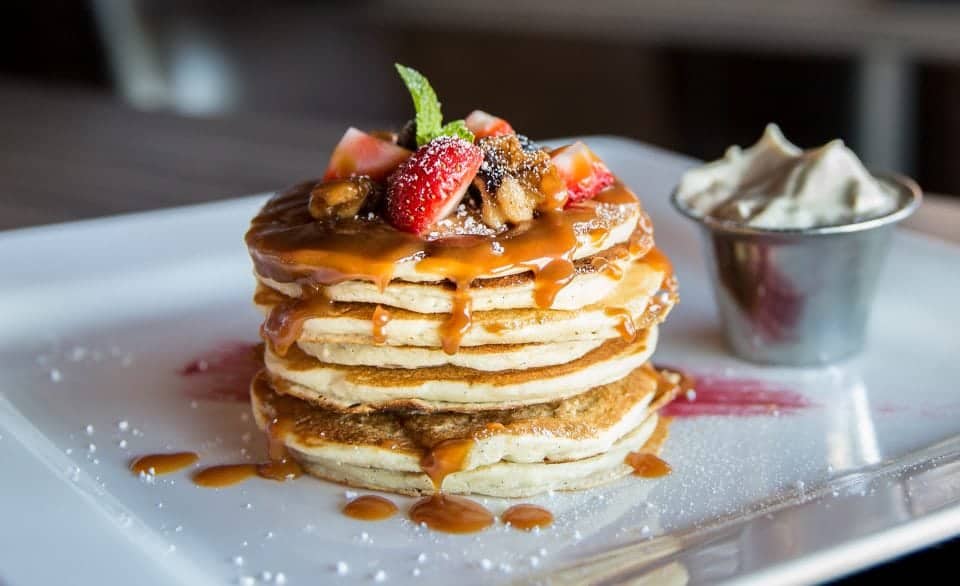 I ran to the Lufthansa counter to see what I could do to get on the next flight. Luckily, through a scheduling fluke, I qualified to be put on the next flight for free since I hadn't had the full amount of connecting time to get to my next flight. I did not mention that I hadn't even tried and instead had been enjoying some fluffy pancakes with maple syrup. Stephanie from History Fangirl
The Great Thai/Cambodia Border Debacle
We stood there, sweating profusely, but generally trying not to be too annoyed with the huge line stretching out in front of us. We were, after all, soon to return to our beloved Bangkok for some delicious street food and stunning mango smoothies.
Yes, it was only a matter of hours before we'd be enjoying the delights of the Siam Road in downtown Bangkok once more. We couldn't wait!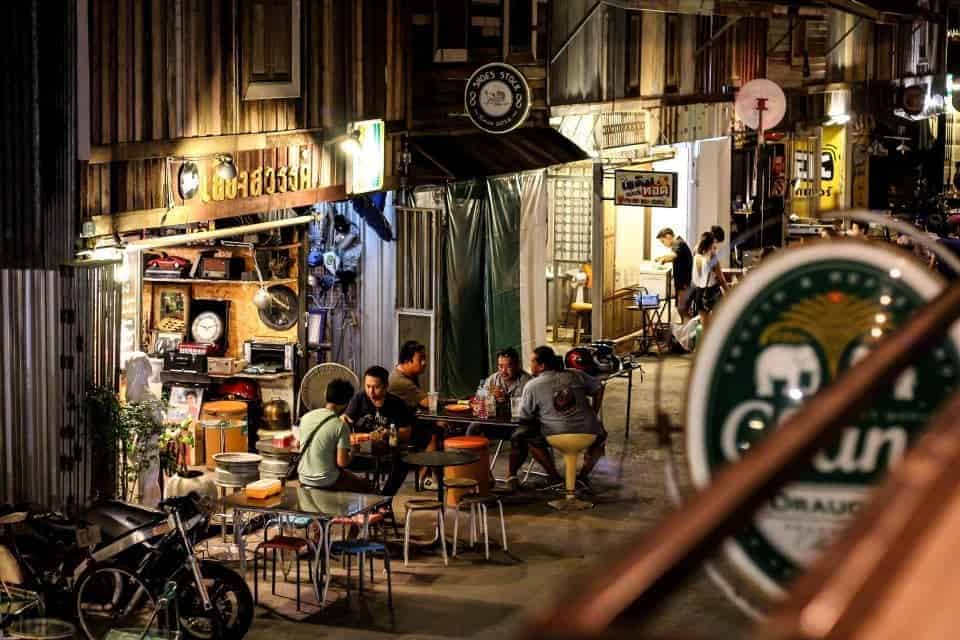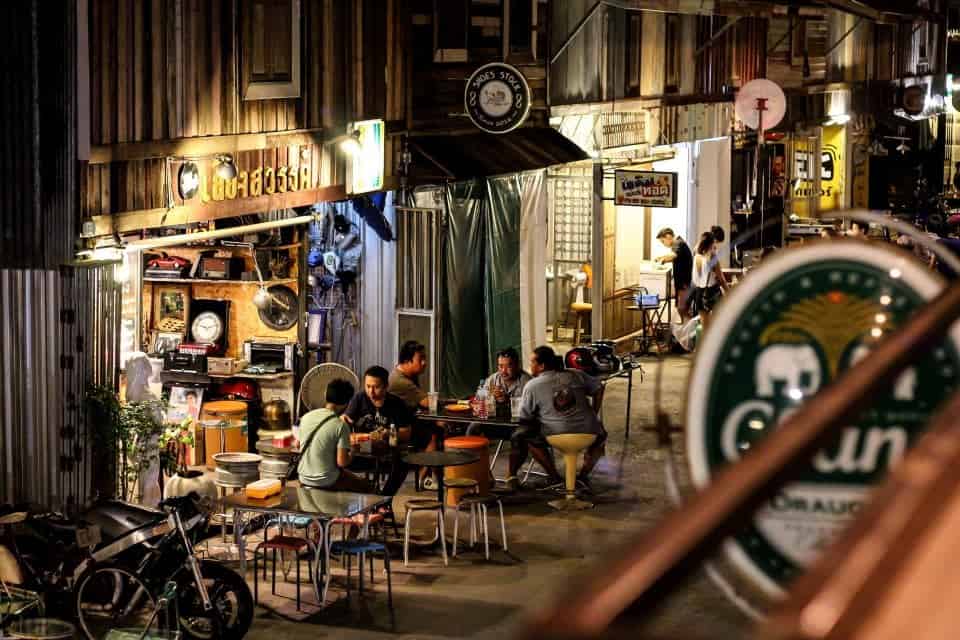 That was the plan at least but things did go quite as smoothly as we'd anticipated in our lackadaisical travelling state.
Sometime during the previous 6 months of travel in Southeast Asia, we'd left behind any planning and research skills that we might have once possessed. We can't pinpoint where exactly but we'd become complacent and started to think that we knew all there was to know about the art of backpacking.
Reality came rushing back to slap us firmly around the chops as we reached the front of the line and stepped forth to our respective border agents.
A quick flick through my British passport was preceded by a firm stamp which granted me a sweet 30 days to enjoy the beauty of Thailand. Moving forward toward the exit stairs I turned around to see things weren't going quite as well for my wife.
After a few nervous seconds of the border agent searching through bits of paper and trying to figure out if Lithuania is even a county, the supervisor was called. We were soon both standing beside her as she utter a phrase we could have done without at the end of a 2-hour wait… 'You no enter Thailand'.
So, it transpired that we epically failed to check the requirements of crossing a land border from Cambodia to Thailand and were totally not prepared. Kristina needed to show proof of exit and cough up $30 for the privilege of a 15 day visa.
The next few hours were spent in the weird and dingy world that only truly exist between international territories. A bizarre no man's land of smoky casinos, prostitutes and overpriced cafes.
Thankfully our overpriced cafe of choice did have wifi and a printer so we settled there and frantically tried to book a flight out of Thailand at the lowest possible price. This, coincidentally, was the day that the AirAsia servers decided they'd have an impromptu holiday meaning everyone else couldn't.
Several hours and two $8 coffees later we headed back to the Thai border building which was now thankfully entirely deserted. Clutching a printed 'booking request' from Expedia we crossed our fingers behind our backs and handed it over. Not even bothering to glance in any detail at the aforementioned paper our cheery border guard stamped Kristina's passport once we handed over the cash.
Hungry, tired and yet mightily relieved we made the short tuk-tuk journey to the bus station and found the last coach of the day bound for Bangkok. All the while both vowing to thoroughly check the rules before venturing near any international borders again! Charlie and Kristina from Map Trotting
Vietnamese Visa Scams
It was my first time travelling using my British passport after my naturalisation. My friend and I planned to go to Vietnam for a few days.
We started off our journey in Manila where my family is based. When we checked in at the airline desk, the staff asked me for the Visa letter from the Vietnam embassy.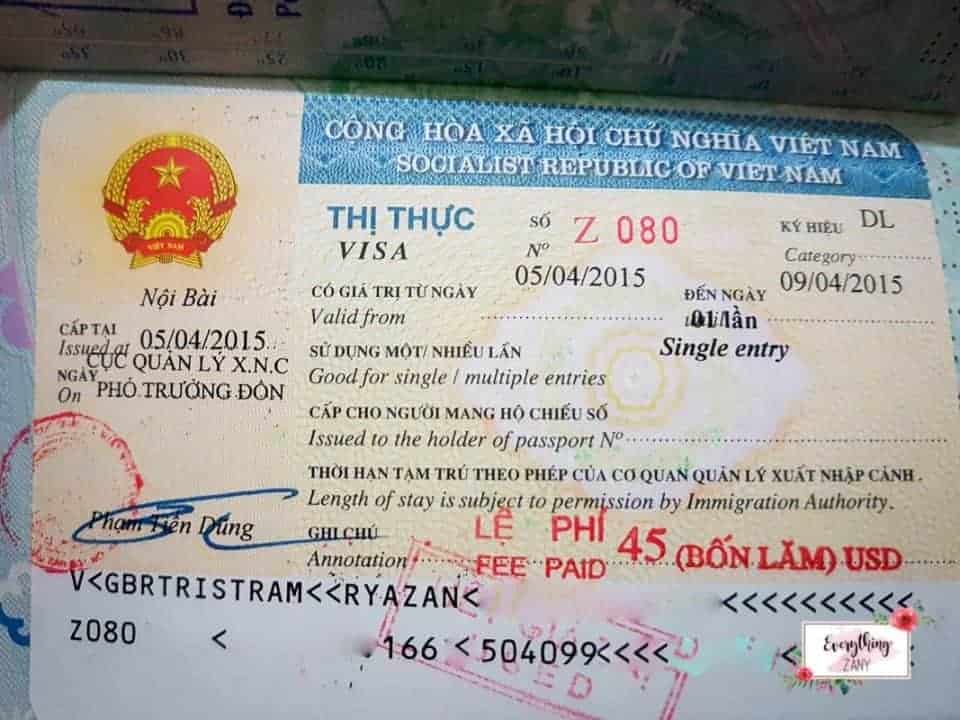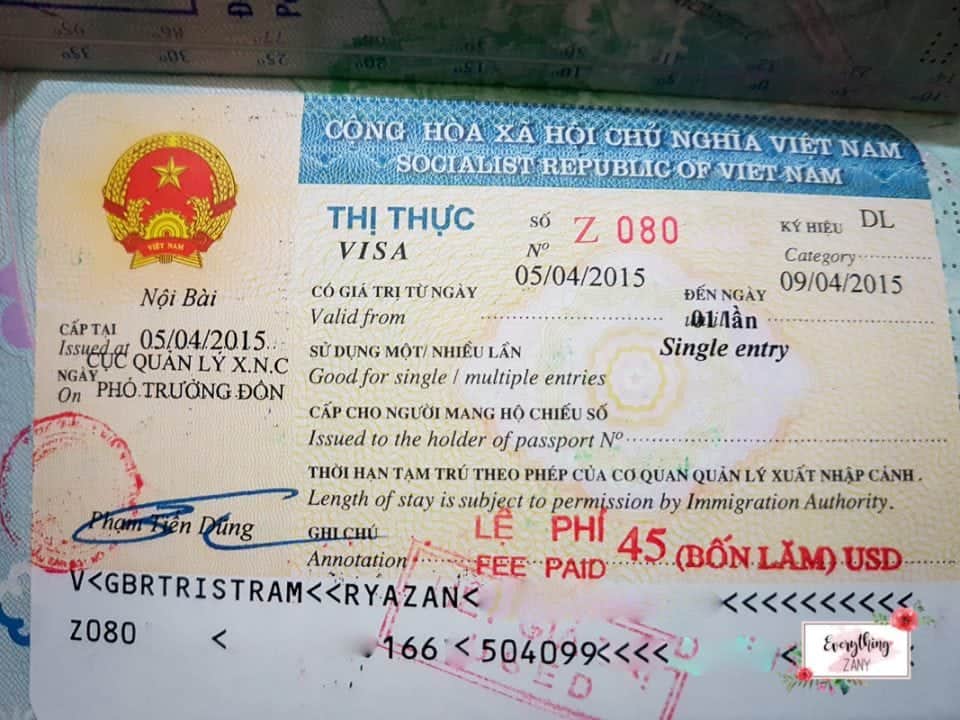 I had no clue what she was asking of me. As far as I'm aware, it was a visa-on-arrival for British passport holder. Hence, you get the visa once you arrived at the Vietnam airport.
Unfortunately, the airline staff stated that I won't be allowed on the flight without this approval letter! She gave me an email address of a Vietnam Visa Agency to request an expedited letter of the visa letter. When the company emailed me back, they charged me for super expedited processing fees, Of course, once settled the US$68 and they emailed me my visa letter.
I managed to get thru the airline desk and security when I received another email from the visa company that they need to charge me another US$152. Apparently, the immigration or whoever sorting the Vietnam visa do not issue visa on a weekend! How ridiculous! I had no choice but to pay the money, as they mentioned they won't let me into Vietnam if I won't settle the charge.
When I arrived in the Vietnam airport, I asked around with my fellow passengers if what happened to me was the standard procedure in getting into Vietnam. Unfortunately, this validates me that I was scammed! You can read more details about my Vietnam visa scam experience here. Ryazan from Everything Zany
Beer in Budapest
Like many travel disaster stories, this one started with a late-night out and a lot of beer. I got back to the hostel in Budapest very late and only had about 2 hours to sleep before catching my early bus to Slovenia to meet up with a friend. Not feeling strong, getting to the bus station that early in the morning was a mission. I fell asleep as soon as my bus left the city, happy with the thought that I could sleep the whole day. I woke up when the bus made an unexpected stop to go through a border crossing into Croatia.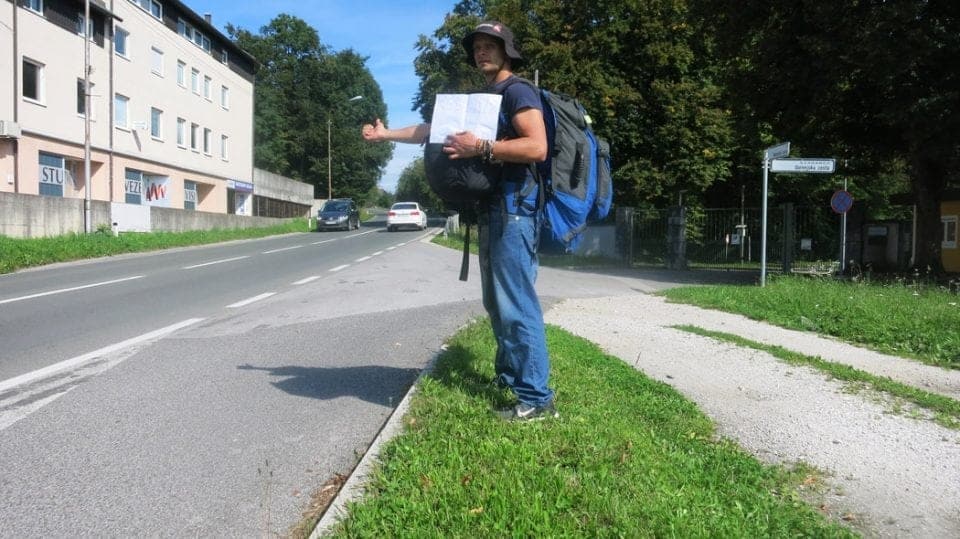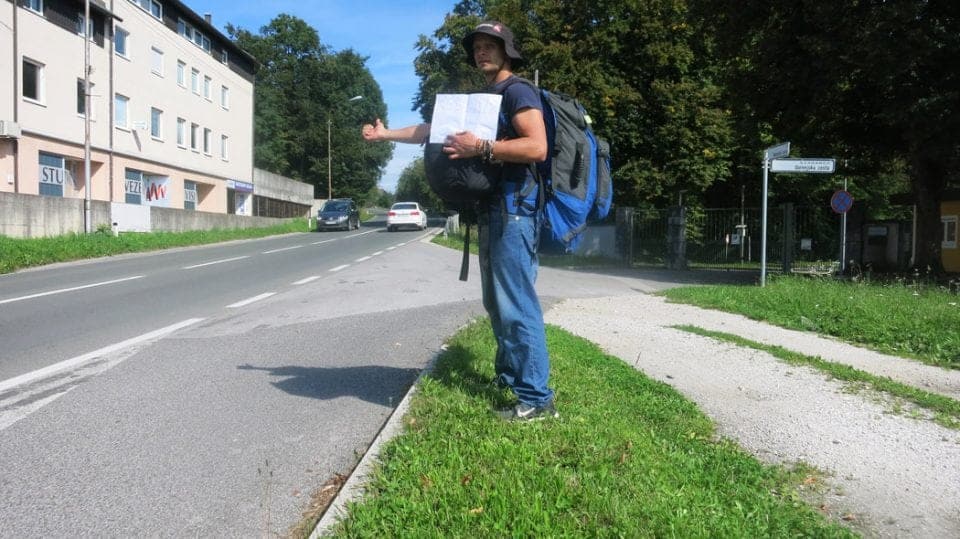 When I bought the bus ticket there was a bit of a language barrier and I missed that the bus goes through Croatia which is not part of the Schengen zone. With a shock I realized travelling with a South African passport I needed a visa for Croatia! All our passports were collected by a customs official and I was praying they would somehow miss mine! Luck was not on my side and I had to get off the bus. This was only the start of my nightmare. Hungry and hung-over I started hitchhiking around Croatia towards Slovenia. Sitting next to the highway for hours the sun destroyed me. What was supposed to be a few hours on the bus turned into two days standing next to the road doing some very frustrating hitchhiking. Very relieved and tired I did finally make it to the isolated Camp Koren in the mountains of Slovenia the next evening. Campbell and Alya from Stingy Nomads
Crying Works
So many f**k ups – I lost my wallet in a train in Switzerland- with all my money, ID, etc. I couldn't get money via Western Union because I didn't have my ID. I got kicked out more or less in the middle of nowhere… then I called the tourism board (whom I worked with before) and cried too loudly on the phone that he organized a train ticket back to my hotel… had to end my 5-week long road/train trip (was supposed to stay another few days) and borrowed money from an IG friend I had just met only a few days before… headed back to Germany and the next day my wallet was found and I could have picked it up from a train station in Zurich/Switzerland… since I was back in Germany they had to send it over (luckily, I still had 90€ in my wallet so they paid the 80€ fees to send it over from that money ??? Arzo from Arzo Travels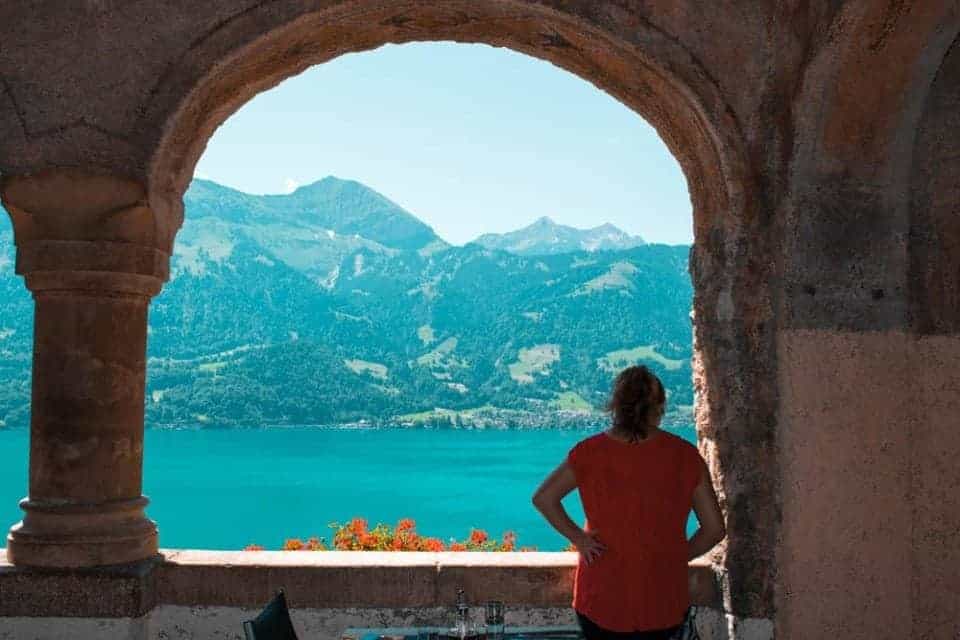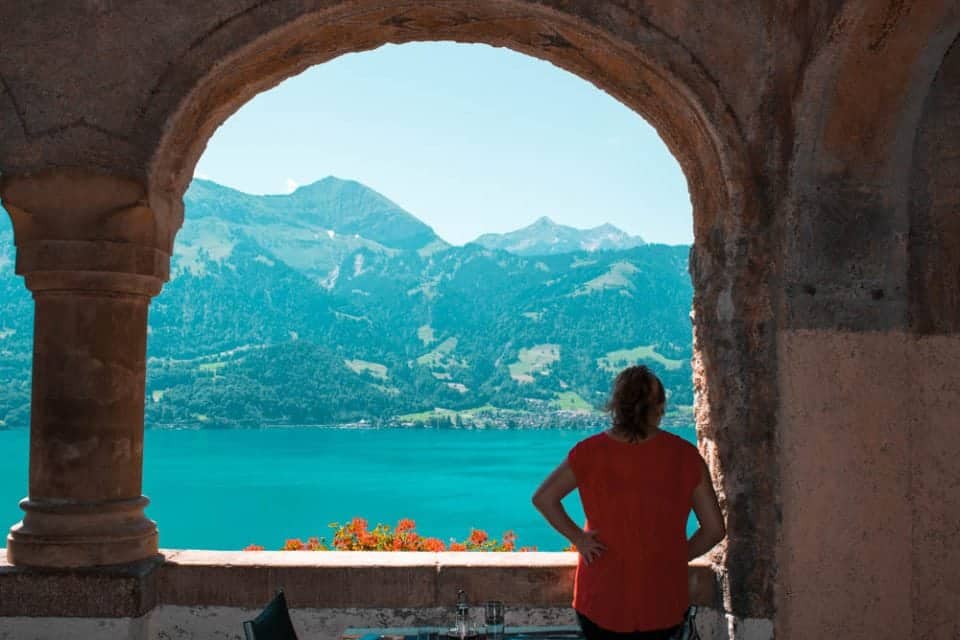 Oops a real travel f**k up
I was travelling Solo to Vietnam for 2 weeks, in which I stopped by 5 cities during this trip. The trip was awesome, and I had a little too much fun that I ended up hooking up with 4 different guys in 4 cities. I knew all the guys through some online dating app. Not Tinder, go figure! 😛
I realized that I got a little too much than I expected in my last destination, HCMC. The ironic part was that I met someone randomly in this cafe when I had lunch alone and surprisingly we hit it off to the point that we had a really nice date, strolling around the city together. It was my last day in HCMC so we had to bid farewell and we kissed in the park somewhere around District 1.
When he showed me the gesture to take me home, I said no because I felt guilty for having too much fun with too many guys before. So I left him speechless, although thank God he was a gentleman who didn't force me and care about my consent.
In the airport, I couldn't stop thinking about him and kept thinking about what could have been. When I reached home, my period got late for almost 2 weeks. I'm not gonna lie, that was the most freaking scary 2-week of my life! Marya from The Beau Traveler
Running in the snow
I was killing time at a coffee shop in Kiruna in the very far north of Sweden before catching my train to Abisko. I asked them to order me a taxi only to find there were no taxis free in the whole city — and the train station was 2 km away down a very icy, narrow highway with about 25 minutes to spare. We then realized we had missed the bus as well and were about to give up and try to run/hitchhike to the station — missing the train would mean a $200 taxi or staying the night in Kiruna. We found a bus that would take us nearly all the way there, but we were running out of time.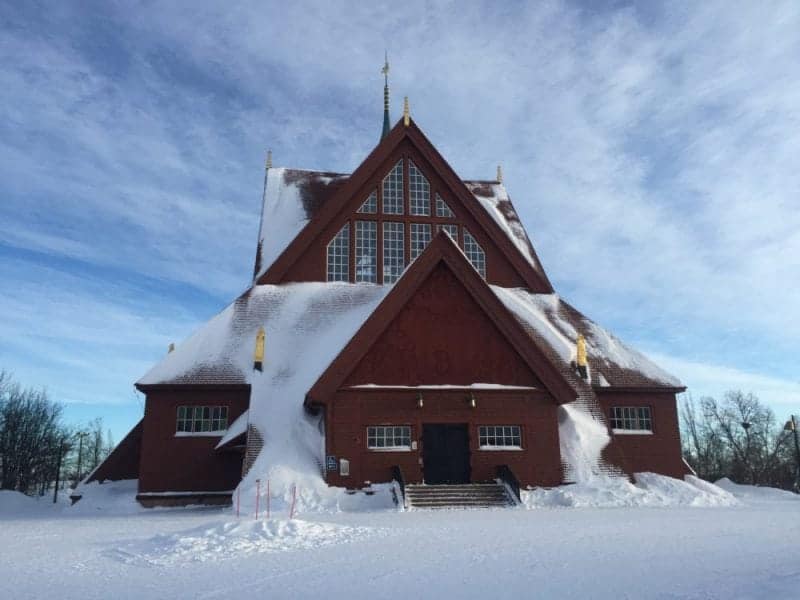 We asked them to stop when we could see the train station within sight — the only problem was, it was across a giant snowdrift. We trudged through what must have been someone's yard, first ankle deep then knee-deep in snow. Suddenly, the snow got even higher and I sank to just over my waist — with a 10 kg backpack on. I had to throw myself forward through the snow and crawl through it up and over a giant 2-meter high snowdrift, drop onto the edge of a highway, cross the road, and run my butt off to the train. We arrived with 5 minutes to spare, soaking wet, fingers and legs tingling with cold, but laughing hysterically. Such a near miss! Alison from Eternal Arrival
Wrong Taxi
Although my travel style has improved somewhat, I've never been the most organised of travellers – which is probably why Andrew balances me out so well these days.
Prime example? The day I woke up with a hangover in Sao Paulo, packed like a crazy person and dove into a taxi with what I assumed was plenty of time to catch my flight. An hour later and with a significantly lighter wallet, my friend and I set off through the doors of the airport in search of the check-in desk – a check-in desk that didn't exist. We were at the wrong airport. Still haven't lived that one down. Emily Gough from Along Dusty Roads blog
Denied Boarding
Entirely missed my flight due to traffic. Managed to get to the gate, but was denied boarding. Got stuck in Romania with 0 flights back as my airline couldn't put me on a flight for another 4 days back to Amsterdam…and I had work the next day.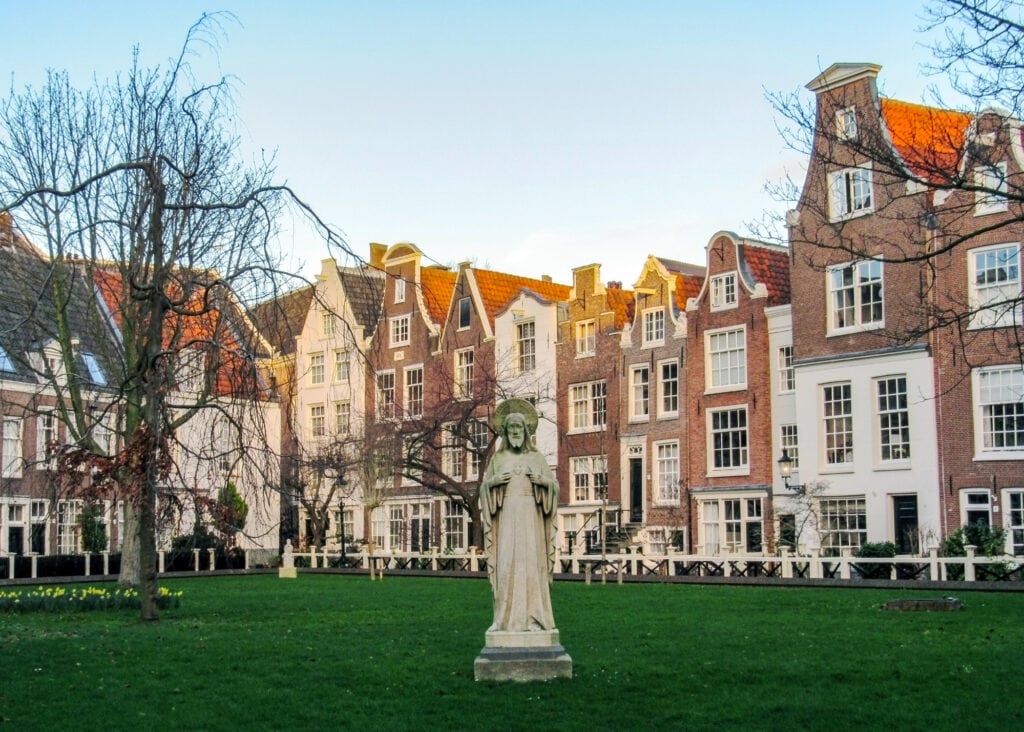 I ended up sleeping in an airport hotel, booking a cheap flight to London, having a day in a cute city near the Luton airport, and got a flight back to AMS. My travel companion's hotel got cancelled…and she had to stay on my couch. A really expensive disaster. Karen from Wanderlustingsk
Even the most experienced
I'm a digital nomad and have been on the road for a little over three years. So I would call myself an experienced traveler. But it's in the moments when we feel most secure that something happens, right? I wanted to book a flight from Saigon to Hanoi but the booking platform offered me a "nearby airport" that was cheaper.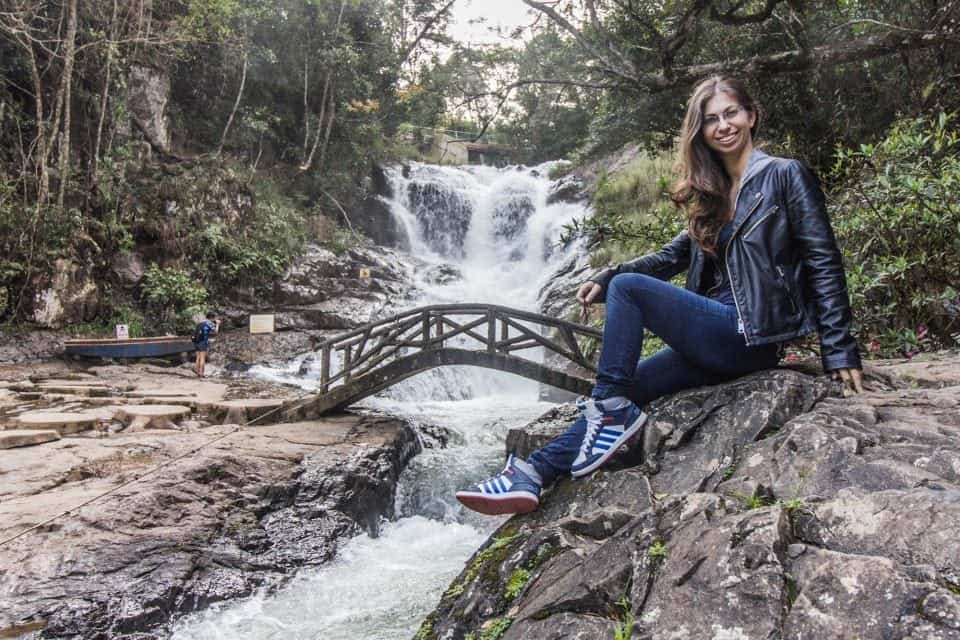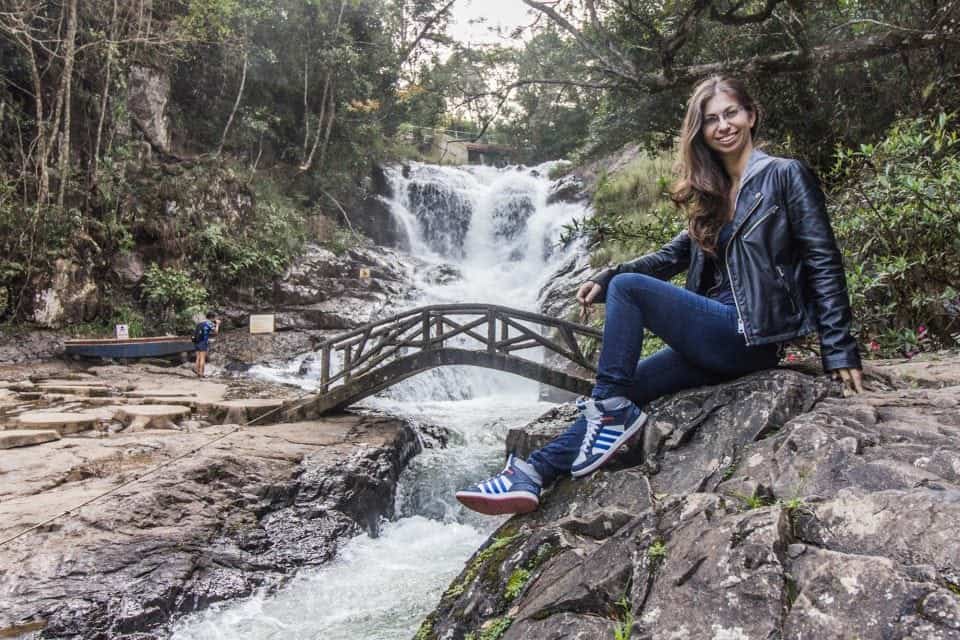 I didn't notice it and booked without checking the airport again (why should I?). When I realized what had happened, I tried to cancel but it was too late. I had to take a 6 hours bus ride to get to that place. But actually it turned out to be a super beautiful tourist area with lots of waterfalls and lakes… In the end, it wasn't bad at all and I'm actually happy that I could see this beautiful part of Vietnam! Barbara from Barbaralicious
My Peruvian Adventure
I was traveling around Peru for the second time. I was in Trujillo, and while checking out, the owner of the hostel where I was staying casually asked where I was headed next. I told him I'd be going to Lima, where I'd catch a flight to Cuzco and then start the Inca Trail. He thus mentioned a place, Marcahuasi, that I had never heard of and that seemed completely off the beaten path. He said it was around 100 km from Lima.
He described a place which was a mix of an archeological site and a mysterious natural formation. I was intrigued and did some basic research. There wasn't much about it online, and that got me even more interested. Once in Lima, I thought doing a day trip to Marcahuasi would be possible. After all, it was only 100 km away. I hadn't factored in the fact that I was in Peru.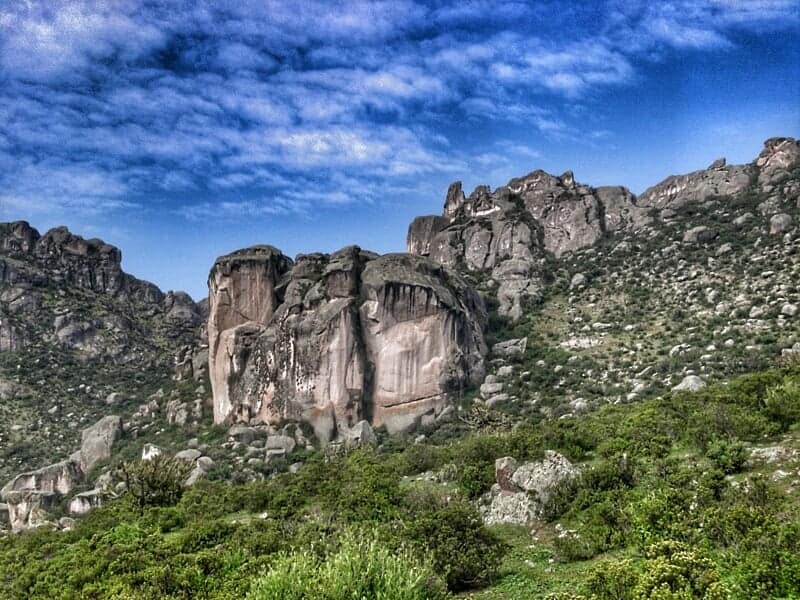 100 km in Peru aren't like 100 km in Italy. It took me 5 hours to cover that distance, on a combination of buses going up a windy road. Once I got to San Pedro de Casta, the village that was the access point to Marcahuasi, I realized I was stuck with no buses until the following day. I found a bed in the only (very very basic) "hotel" in the village (think no hot water and no water at all after 8:00 pm, in a place at 3000 meters above sea level) and spent the night, decided to hike to Marcahuasi the following day.
I set up nice and early then, and made it back to San Pedro de Casta in time for the bus back to Chosica, where I'd get a connection to Lima. Except, for reasons I didn't know, buses wouldn't run and nobody in the village had a car to take me anywhere. With the help of a local woman who made it a mission to find me a ride, I practically bribed my way to the nearest bus stop: I'd have to make it back that day, or risk altogether missing my flight to Cuzco the following day. It all worked out in the end, but what an adventure! Claudia Tavani
Car break downs
As frequent travelers, we've had our fair share of snafus. But the most memorable is definitely the time our car broke down on a ferry dock in northern Germany.
Our plan was to travel (by car and ferry) from Berlin to the island of Møn in Denmark. When we picked up our rental car, we were pleasantly surprised that it was a BMW (nicer than we expected). It also had a keyless ignition system (which wasn't as prevalent in 2011). The drive to the ferry dock in Rostock was uneventful and fun. We arrived pretty early, so parked in the ferry line and turned off the car. When it came time to board, we attempted to restart the car, excited for some scenic drives and the white chalk Cliffs of Møn. Instead of the engine, we heard the terrible sound of silence and saw an error message on the dashboard screen. It wasn't fuel, or a dead battery. It was the automotive equivalent of the blue screen of death. We tried everything, somewhat amused at the concept of rebooting a car, but to no avail. We weren't going anywhere.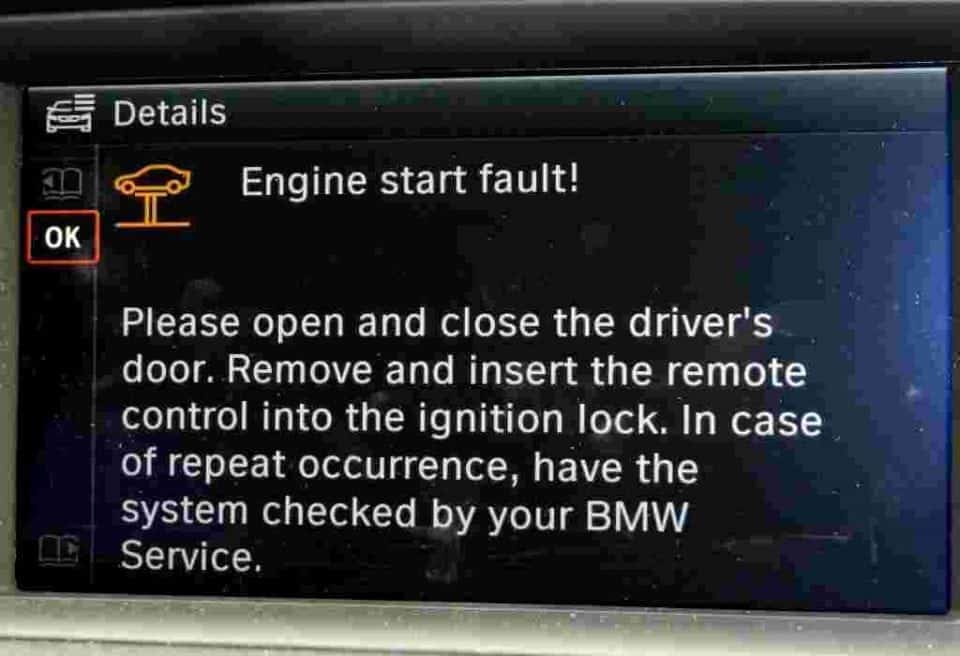 We also didn't have working phones. Since we couldn't leave the car by itself on the ferry dock, we had to split up. I stayed in the car while Justin went to get help. We'd been to Germany before and had spent time learning the language, but that really just made us experts at ordering food. This situation would require some different vocab. After walking a long way to the main office, Justin managed to communicate our situation to the people there and obtain access to a phone. He then had to call many other German-speaking people including the police, the rental car company, and BMW. It worked! After several hours of waiting in the car reading Anna Karenina and every now and then explaining "Mein Auto ist kaput" to curious passersby, Justin finally returned with help. While we couldn't go to Møn, we did get off that ferry dock.
So we would highly recommend that when you rent a car, turn it off and on again (and off and on just a couple more times) before setting out. Just to make sure! Sarah from Travel Breathe Repeat
Beautiful Bali
During a break between semesters, I joined some girlfriends on a trip around Malaysia, Indonesia and Singapore. But I was most excited to experience the magic of Bali…
I hadn't realized that my friends and I had such different ideas of travel. They preferred to spend time in air conditioned shopping malls and dallied around, shopping for the cheapest prices on tacky souvenirs. Bored and frustrated, I was in a snappy mood when I said I didn't want to buy a matching "I <3 Bali" t-shirt… Although they bought one for my birthday, anyways.
The next day, as an olive branch to my Asian friends who value collective action, I agreed to go to a water sports venue. I thought riding a banana boat sounded stupid, but as an apology for the grouchiness the day before, I pushed aside my scepticism and hopped aboard the buoyant yellow cylindrical raft.
"Stupid. Stupid. Stupid," ran through my mind, as my companions laughed in delight and daringly threw their hands in the air. The sea breeze started to shake away my doubts, and I was even smiling when we were all jerked off the raft into the water.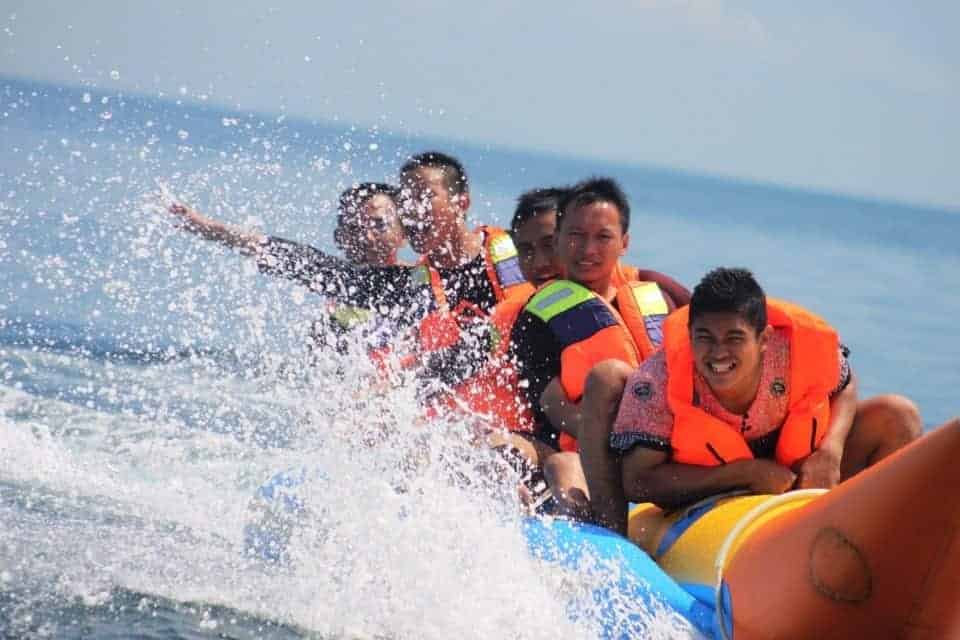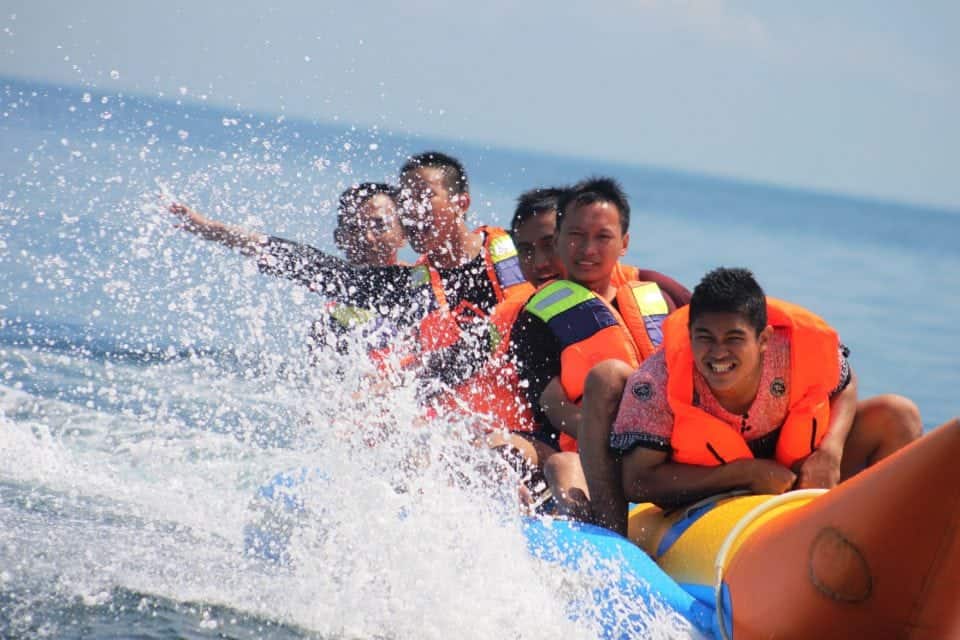 Unfortunately, the rider behind me tumbled on top of me, his head colliding with my shoulder… which let out an audible pop sound, despite my ears being filled with ocean water. My shoulder had dislocated!
A trip to the foreign hospital, which charges much more than the local hospital that only locals can attend, had me arguing with the personnel about which scans were needed, as they tried to convince me that multiple others would be beneficial. (Good thing I studied anatomy in university.) And I left with my arm in a sling and muscle relaxants that made me shudderingly violently ill for a day and wretched for a few more.
Sure, travel insurance may have made the hospital visit less of an annoyance, but really, the moral of the story is "You don't have to do anything you don't want to do!" … But perhaps, the "silver lining" of this story is that I was so grouchy about my injury, I stayed in Taiwan (instead of heading back to the USA to dance), which allowed me to meet my British husband abroad! Alison Roberts-Tse (Up&AtEm Travel)
Love to read travellers blogs and what they get up to, check out this piece on all the unusual foods eaten by travellers on their journeys.
What's your greatest travel f**k up – send it in and we may have another piece to write about.